Calendar of Events
Monday, August 21, 2017
Maple Hall Mondays with WDVX
August 21, 2017 — December 31, 2017
7-9 PM
Category: Free event and Music
A weekly event on Mondays, 7-9 PM. Sponsored by WDVX and hosted by Will Carter.
MAPLE HALL is a boutique 11-lane bowling alley located in the historic J.C. Penney building in the heart of downtown Knoxville, Tennessee. We offer a full-service bar, small plates, cozy lounge areas, a live stage and a 2-lane private VIP room. We are a spirited bowling experience that can host every kind of party. Maple Hall, 414 S Gay Street, Knoxville, TN 37902. Information: 865-249-8454, www.maplehallknox.com
McClung Museum: Museum Store Back to School Sale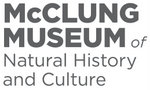 August 21, 2017 — August 31, 2017
10-11:30 AM
Category: Festivals & special events
The McClung Museum Store's annual Summer Sale will be open to the public August 21–31st. Jewelry, books, and toys are just a few of the items that will be discounted. As always, tax is included, and all proceeds from the store sales go to support our free educational programming. Hurry in for back to school savings while supplies last.
The Store is open during regular museum hours:
Monday–Saturday: 9:00 a.m.–5:00 p.m.
Sunday: 1:00–5:00 p.m
McClung Museum of Natural History and Culture, 1327 Circle Park Dr on the UT campus, Knoxville, TN 37996. Information: 865-974-2144, http://mcclungmuseum.utk.edu
Castleton Farms Presents: Total Eclipse on the Farm
August 21, 2017 — August 22, 2017
gates open at 11:00AM
Category: Festivals & special events and Music
On August 21, enjoy live music, food trucks and celebrate the eclipse at Castleton Farms, 150 Cedar Grove Rd, Loudon, TN 37774! The Chillbillies will play from 5:00-7:00PM.
Gates open at 11:00AM. $10 adult admission, $5 student and children 7 and under free.
Information at 865.376.9040, Email: info@castletonfarms.com,
castletonfarms.com
Town of Farragut: Solar Eclipse Party
Category: Free event and Science & nature
Because Farragut is on the northern edge of the eclipse's path of totality, residents will witness a rare celestial event on Aug. 21. A solar eclipse happens when the moon passes between the sun and earth and blocks all or part of the sun. The last time a total eclipse was visible in the contiguous U.S. was 1979.
While everyone in North America plus parts of South America, Africa, and Europe will see at least a partial eclipse, the 70-mile wide path of totality will only pass through 14 U.S. states.
Celebrate the Eclipse Across America with the Town of Farragut! The first 300 participants will receive free eclipse glasses that will allow them to safely witness this awe-inspiring event. The partial phase of the eclipse is expected to begin at 1:04 p.m., with totality beginning at 2:33 p.m. and lasting for one minute and 20 seconds. At McFee Park, 917 McFee Road. For more information, contact Special Event and Program Coordinator Lauren Cox at 218-3372 or lcox@townoffarragut.org.
Blount Mansion: Eclipse Watching Party
Category: Festivals & special events, Kids & family and Science & nature
Come to Blount Mansion for our Eclipse Watching Party. This amazing opportunity to witness a solar eclipse is free to the public! We are offering a box lunch for $10 a person with an RSVP. Otherwise just come to the visitors center and get a great view. The University of Tennessee Dept. Of Physics and Astronomy has generously donated viewing glasses and information about the eclipse. Don't miss your chance to see this amazing natural phenomenon. To RSVP for lunch call 865-525-2375 or email info@blountmansion.org.
Blount Mansion, 200 W. Hill Avenue, Knoxville, TN 37902. Information: www.blountmansion.org
UT Arboretum: Eclipse Viewing
August 21, 2017
Gates open 1:30PM
Category: Free event, Kids & family and Science & nature
Why Go Far From Home? Come to Oak Ridge and Watch the Eclipse in Totality!
The UT Arboretum in Oak Ridge will be a viewing site for the solar eclipse on August 21st. It is estimated that the total solar eclipse in Oak Ridge will last 27 to 31 seconds at approximately 2:33 p.m. EDT. For this first solar eclipse over the continental United States since 1979, Oak Ridge is one of the few cities in the path of totality in Tennessee.

The public is invited to view the eclipse in a clear area above the arboretum's auditorium. Gates will open at 1:30 p.m. for cars to park near the site. Forest Resources AgResearch and Education Center staff will direct patrons to walk to the area at the top of the hill.

The public is invited to bring chairs, blankets and viewing devices. Normal arboretum rules will be followed including no pets and no picnicking. People are encouraged to bring water. Restrooms will be available in the auditorium building.

To learn more about the Arboretum Society, go to www.utarboretumsociety.org. For more information on the program, call 865-483-7277.
Tennessee Valley Unitarian Universalist Church: Exhibit by Carra Artis and Zach Searcy
August 18, 2017 — October 5, 2017
Category: Exhibitions & visual art and Free event
Art Exhibit at Tennessee Valley Unitarian Universalist Church
Free and open to the public

When: Opening reception August 18 from 6 to 7:30 p.m.; artists' talks at 6:30 p.m.
Carra Artis paints impressionistic landscapes in oil. She hopes the viewer, through her work, will appreciate the beauty of God's creation and mankind's mark on the landscape. She strives to capture the essence, time, light, and mood of the scene. Almost all of her paintings are "en plein air," meaning painted on location, or plein air completed in the studio. After moving to East Tennessee in 2013, Artis was overjoyed to find a group of nurturing artists, "Tuesday Painters," a weekly plein air painting group. She is currently their coordinator. A member of the Arts and Cultural Alliance, her work has hung in shows at the Emporium, winning an honorable mention at the Tennessee Artists Association show in 2016. She has continued her growth by studying with Kathie Odom, John Lasater IV, Jason Sacran, Dawn Whitelaw, and Peggy Root. She has been influenced by visits to major art museums in New York City, Washington, D.C., Paris, London, Madrid, Barcelona, Rome, Florence, and Dublin. Her paintings are in private collections in Alabama, Mississippi, and Tennessee.

Zach Searcy creates mixed media work with paint, resin, found materials, and inkjet pigment transfers. Compositions juke, push, and pull to create a visceral experience. More recently the works have started to move through all axes, with compositions that spill over the side or toward the viewer. Materials and textures have become fixed in a way that the paintings become something that could be held or touched. This show of new works and old explores the experience of art's function to take us to a faraway place as well as remind us that we are, in fact, right here. Searcy is a self-trained artist from Knoxville, Tennessee. He has been featured throughout the Southeast; at the NEXT Gallery in Denver, Colorado; and at the William King Museum of Art. He has served as a juror of the Dogwood Arts Festival. Once obsessed with browsing art on his smart phone late at night, Searcy brought this vision to curating a physical space in Knoxville: Zach Searcy Projects. The shows ranged from contemporary painting to a computer-controlled xylophone, and the space hosted for the Big Ears Documentary Project. He resides in Knoxville and splits his time between his studio and throwing darts with his brother.
Gallery hours: 10 AM – 5 PM, Monday through Thursday and 10 AM – 1 PM, Sunday
Tennessee Valley Unitarian Universalist Church Gallery, 2931 Kingston Pike, Knoxville, TN 37918
Rose Center: "Transition" by Bill Long
August 11, 2017 — August 31, 2017
Category: Exhibitions & visual art and Free event
Featuring new work by Bill Long
Opening reception: Friday, August 11, 5-7pm
The Rose Center, 442 West Second North St., Morristown, TN, 37814. Hours: M-F 9-5. Information: 423-581-4330, www.rosecenter.org
Goodwill Industries-Knoxville: Head Back to School in Style
August 11, 2017 — August 27, 2017
Category: Festivals & special events
Who's ready for Back to School? We are! Find great deals on stylish clothes for the students in your family at Goodwill!
Now, looking great is even more affordable than ever! Show your college ID August 11-27 for a 25% student discount! Don't wait for tax-free weekend! Clothes at Goodwill are tax-free year-round!
Goodwill Industries-Knoxville: 865-588-8567, www.gwiktn.org
East Tennessee History Center: Stories in Stitches
August 7, 2017 — January 2, 2018
Category: Exhibitions & visual art, Fine Crafts and History & heritage
Stories in Stitches: Quilts from the East Tennessee Historical Society's Permanent Collection
East Tennessee families treasure quilts made by their ancestors. Besides warming and decorating the bed, quilts also serve as reminders of important events—births, weddings, service to our country, the death of loved ones. Often, these memories are preserved in notes attached to the quilts or through stories handed down to younger generations. Sometimes notes are lost and memories fade, leaving families with a "mystery quilt." Did Grandma Jones or Granny Smith make this quilt? Or, was it Aunt Jane? When did she make it? Why did she choose this pattern? What caused this stain or that tear? These are some of the mysteries that quilt historians try to address through genealogical research and technical analysis.
From histories handed down to mysteries that remain, the new feature exhibition at the Museum of East Tennessee History provides visitors the opportunity to learn the "stories in stitches" from the quilts that have been entrusted to the East Tennessee Historical Society. Stories in Stitches features more than two dozen quilts with dates ranging from c. 1820 to 2001. The exhibition will be on display in the Rogers-Claussen Feature Gallery of the East Tennessee History Center from August 7, 2017 - January 2, 2018. Stories in Stitches is dedicated to Linda Claussen and Ginny Rogers for their years of service and support of the East Tennessee Historical Society's quilt collection.
When the East Tennessee Historical Society was founded in 1834, early collection efforts focused on books and manuscripts. In more recent decades, objects began to be added, and the idea of displaying them in a museum grew. The ETHS Permanent Collection acquired its first quilt in 1992, one year before the Museum of East Tennessee History opened on the first floor of the renovated Customs House. Now a part of the expanded East Tennessee History Center, the museum and its collection includes more than 100 quilts. The ETHS Permanent Collection focuses on quilts made or used in one of East Tennessee's 35 counties. An acquisitions committee reviews potential additions, evaluating the quilt's history, condition, and importance to the collection as a whole. Some quilts are displayed in the museum's signature exhibition, Voices of the Land: The People of East Tennessee. Others are cared for in climate-controlled storage and are brought out for special events or exhibitions like this one. The exhibition highlights more than two dozen quilts in a variety of fabrics, and patterns, and highlights some of the families who have made and cherished them. Patterns include everything from Rose of Sharon and "Knoxville Crazy Quilt" to a Civil War memory quilt and one pieced together out of clothing labels. The quilters range from John Sevier's wife Bonny Kate to the Smoky Mountain Quilters of Tennessee.
East Tennessee Historical Society, 601 S. Gay Street, Knoxville, TN 37902. Museum hours: M-F 9-4, Sa 10-4, Su 1-5. Information: 865-215-8824, www.easttnhistory.org
Rala: Featured Artist Jon Pemberton
August 4, 2017 — August 31, 2017
Category: Exhibitions & visual art and Free event
A resident of Maryville, Jon Pemberton makes wildly creative pop culture art work featuring icons. A self-proclaimed nerd, Jon says "I used to hide the fact that I may or may not be a geek, but I have come to understand that being a geek means that you are passionate about something to an extreme point. These are images of my passion, and I accept that."
Rala, 112 W. Jackson Ave, Knoxville, TN 37902. Information: 865-525-7888, https://shoprala.com/
Art Guild at Fairfield Glade: Judged and Juried Fine Arts Show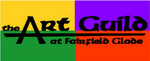 August 4, 2017 — August 30, 2017
Category: Exhibitions & visual art, Fine Crafts and Free event
The Art Guild at Fairfield Glade presents its 8th Annual Judged and Juried Fine Arts Show. This exciting show will begin with an Awards Reception on Friday, August 4th, starting at 5:00 p.m.
In addition to wall art including pieces in photography, watercolor, oil, acrylic, pastel, pen, ink, and pencil, artists proficient in clay, sculpture, jewelry, wood-working, and mixed-media will be displayed. This year's Juror-Judge is Joseph S. Mella, director of the Vanderbilt University Fine Arts Gallery. With almost 30 years of experience working in art museums, Joseph Mella manages, curates, and oversees the operations of the Vanderbilt Fine Arts Gallery and its collections within the College of Fine Arts and Science.
Art Guild at Fairfield Glade at the Plateau Creative Arts Center, 451 Lakeview Drive, Fairfield Glade, TN 38558. Hours: M-Sa 9-4. Information: 931-707-7249, www.artguildfairfieldglade.net