Calendar of Events
Saturday, February 24, 2018
Knoxville Museum of Art: Winter Family Fun Day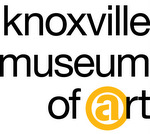 February 24, 2018
11 AM - 3 PM
Category: Exhibitions & visual art, Festivals & special events, Free event, Kids & family and Music
Art activities, artist demos, raffle prizes, face painting, magic show, and food for purchase! Free and open to the public with performances by Fountain City Ramblers.
Knoxville Museum of Art, 1050 World's Fair Park Dr, Knoxville, TN 37916. Hours: Tuesday-Saturday, 10AM-5PM; Sunday, 1-5PM. Information: 865-525-6101, www.knoxart.org
Historic Ramsey House: The Legacy of Woodworking with Hal Galbraith
February 24, 2018
10 AM - 2 PM
Category: Classes & workshops and History & heritage
A four hour discussion and demonstration devoted to furniture making during the Federal Period (1788-1825) will be given by Master Woodworker, Hal Galbraith. The talk begins with the design and function of essential cabinet making tools from that period. Next, pieces from the Historic Ramsey House collection will be viewed and discussed. Joiner methods used and some decorative details will also be demonstrated.
Attendees of the workshop should come away with an appreciation for the extraordinary work that was achieved by the Federal makers before the advent of electrically powered machines. The cost for the workshop is $25. Reservations and payment can be made on our website or over the phone and must be made in advance. Registration will end on Tuesday, February 18, 2018.
Historic Ramsey House, 2614 Thorngrove Pike, Knoxville, TN 37914. Information: 865-546-0745, www.ramseyhouse.org
Adpocalypse: 53rd Annual American Advertising Awards
February 24, 2018
6:00-9:00PM
Category: Festivals & special events
You've turned in your work - the work you poured your hearts and souls into. What would any Adpocalypse survivor do next? Get dressed up, feast, libate (if that's your thing, of course), and have a repartee! We don't skimp during the Adpocalypse, either! We have a new VIP ticket this year! With it, you will receive valet parking right outside the door, premium drink tickets, and access to the most happenin' watering hole still standing - the Adpocalypse Lounge!
Don't wait until the sirens sound - get your tickets today at www.tickettailor.com/events/citizenagency/136891
February 24th 6-9 p.m. | Location: The Park Pavilion (The Tennessean Hotel, Holiday Inn World's Fair Park)
Glowing Body: Spread the Love for Second Harvest of East TN
February 24, 2018
6-7:30 PM
Category: Festivals & special events and Fundraisers
Pledge to pay $25 at the door via cash or check so 100% of the profits go to the organization!
100% of the profits go to the organization! Learn how Second Harvest of East Tennessee fights hunger in our community, all year round. Admission includes brief information session, 60 minute yoga class, light snacks, and special event t-shirt. Chair massages, by donation, before and after class. Raffle tickets available for purchase on site to win goods & services donated by local businesses including:
Glowing Body
Blue Ridge Yoga
Unity Yoga
Lululemon
and more to be announced!
February Community Workday, Seed Swap and Tree Giveaway!
February 24, 2018
9 AM - 5 PM
Category: Culinary arts, Free event and Science & nature
Spring is in the air! Get ready for the first Community Work Day of 2018 at CAC Beardsley Community Farm, directly followed by our Annual Seed Swap! The day will start with Trees Knoxville distributing free saplings to include: dogwoods or hawthorns, red oaks, redbuds, and yellow poplar white pines. To reserve your free saplings, we encourage you to register ahead of time on this website (https://app.etapestry.com/cart/TennesseeEnvironmentalCouncil/default/category.php?ref=1437.0.291388453). When checking out, choose Trees Knoxville. Pick up your sapling/s on 2/24 between 9AM and noon, plant your tree that day, and be a part of this statewide movement to green Tennessee! The work day, unlike most, will be from 12 pm to 3 pm (during warmer hours) followed by the Seed Swap, which will happen right after from 3 pm to 5 pm. Come volunteer with fellow community members as we get ready for the spring! We'll also have a farm tour at noon for those who are new to Beardsley Farm. Come for the whole day, or just swing by! This is a great opportunity to learn about what we do for the Knoxville community. Dress ready to work outside with warm clothes, sturdy shoes and a water bottle. The Annual Seed Swap will happen right after the work day so feel free to come to one or the other. One gardener's extras are another gardener's treasures, so come share rare heirloom seeds and talk up your favorite gardening tricks. This is a free event, and attendees do not have to bring seeds to the swap. https://www.facebook.com/events/491142114619505/
Jubilee Community Arts: 49th Jubilee Festival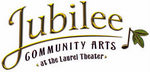 February 23, 2018 — February 25, 2018
Category: Dance, Festivals & special events and Music
Jubilee Community Arts presents its signature celebration of traditional mountain music featuring Tennessee artists performing old styles of fiddle, banjo, blues harp, ukelele, string bands, jug bands, sacred music and early country and historical ballads, culminating in the annual Epworth Old Harp Singing.

This year's event features performances by Buck Hoffman & Paul McQuade; Acuff, Simmons & Wood; Henry Perry & Jaimie Cameron; Kelle Jolly; Tennessee Stifflegs; Overmountain String Band; Y'uns; the Volunteer Statesmen; Leah Gardner & Peggy Hambright; Roy Harper; Mike & Marcia Bryant; John Alvis & Friends; and the Mumbillies. http://jubileearts.org/JubileeFestival2018.html

Evening concerts begin 7 pm Friday and Saturday, Old Harp Singing at 2 pm Sunday. Friday or Saturday evening: $15 (discounts apply to advance purchase, JCA members, students, seniors 65+), Sunday singing no charge.
Jubilee Community Arts, 1538 Laurel Ave, Knoxville, TN 37916. For information: 865-522-5851, www.jubileearts.org.
Maryville College: 9 to 5 The Musical
February 23, 2018 — February 25, 2018
9 to 5 The Musical, with music and lyrics by Dolly Parton and book by Patricia Resnick, is based on the seminal 1980 hit movie. Set in the late 1970s. this hilarious story of friendship and revenge in the Rolodex era is outrageous, thought-provoking and even a little romantic.
Maryville College students, faculty and staff are free, however a ticket must be obtained from the Box Office.
Clayton Center for the Arts: 502 East Lamar Alexander Parkway, Maryville, TN 37804. Information/tickets: 865-981-8590, www.ClaytonArtsCenter.com
Four Weddings and an Elvis
February 23, 2018 — February 25, 2018
A comedy by Nancy Frick, hosted by Footlights Productions and Modern Studio
Fri - 7:00 PM, Sat - 7:00 PM, and Sun - 2:00 PM
At Modern Studio, 109 W Anderson Ave, Knoxville, Tennessee 37917
www.footlightsproductions.net
TICKETS: $15 EVENINGS; $10 MATINEES/SENIORS
Sandy is the owner of "Sandy's Chapel of Love" – a small Las Vegas wedding chapel that plays host to some very outlandish nuptials. Sandy is four-times-married-three-times-divorced, and has certainly seen her fair share of marriages!
In the hilarious Four Weddings and an Elvis, we witness four of her funniest: Bev and Stan, who are getting married – by the King himself! – as revenge on their exes; Vanessa and Bryce, two arrogant aging stars who are tying the knot as a publicity ploy, who are vexed by an aging Elvis who doesn't know who they are; and Marvin and Fiona, a gentle postal-worker and a tough ex-con trying to get married before the police arrive! However, the final wedding is the funniest of all: Sandy's fifth and final wedding which reveals a hilarious twist! With snappy dialogue and memorable characters, Four Weddings and an Elvis is a comedic treat (with adult content)!
Knoxville's Akima Club: Cabaret, "Happily Ever After?"
February 23, 2018 — February 24, 2018
Category: Fundraisers and Music
Taking the stage for the 39th time, the women of Knoxville's Akima Club will present their major fundraiser, Cabaret, a comedic musical starring club members, and their spouses. Performances of Cabaret, "Happily Ever After?" will be at the Bijou Theatre on Friday and Saturday, February 23rd and 24th starting at 7pm followed by dinner and dancing at Knoxville Marriot. A matinee performance will be held on Saturday, February 24th at 2pm.
This years show "Happily Ever After?" features the adventures of the Disney Princesses, Princes and Villains in a story about love, betrayal and happiness. All had found true love and were living out their fairytale dreams - or had they?
Ticket prices are $150 each or $1,500 for a table of ten. Cost includes the show, dinner and dancing afterwards. Show only on Friday night: $50 or Saturday matinee: $40
For ticket information visit www.akimaclub.org or you can purchase tickets at the Bijou box office or online for the (matinee only). Come enjoy Knoxville's own Cabaret!
Akima is thrilled to welcome back producer and writer Chester McCurry, musical director David Brooks, director Jonathan East and chorographer Brooke East.
Founded in 1947 as the Junior Woman's Club, The Akima Club fundraiser is proud to have given more than one million dollars to area non-profit agencies such as the Ronald McDonald House, Helen Ross McNabb, Sertoma Center and Sunshine Industries in Knoxville and surrounding counties.
Clayton Center for the Arts: Maryville College Figurative Art Exhibit
February 22, 2018 — February 27, 2018
Category: Exhibitions & visual art and Free event
I would like to warmly invite you to attend the closing reception for Figured at Maryville College this Friday, February 23, from 6:00-8:00 PM. This art exhibition showcases a glimpse of a very important contemporary figurative art movement including the paintings and drawings of four regional, accomplished artists: John Woodrow Kelley, Melanie Norris, Seth Haverkamp, and Denise Stewart-Sanabria.
Closing Reception is Friday, February 23, 6-8pm and the last full day of the exhibition is Tuesday, February 27.

Gallery Hours: 10-5 Monday - Thursday and for evening events
Blackberry Farm Gallery and William "Ed" Harmon Gallery, Clayton Center for the Arts in the smaller of the two buildings
502 E Lamar Alexander Pkwy
Maryville, TN 37804
865-981-8590
https://www.claytonartscenter.com/
Clarence Brown Theatre: the strangers
February 21, 2018 — March 11, 2018
Category: Theatre
By: christopher oscar peña
Transcending 20th-century notions of race and culture, peña's work succeeds in simultaneously touching our hearts, stimulating our minds, and examining our society. Tony Award-winning playwright David Henry Hwang
In this CBT-commissioned World Premiere, Cris returns to a place he once used to know, only to find a world he no longer recognizes. As he connects with a new stranger tasked to show him around town, an unexpected spark challenges all of Cris' preconceived notions. the strangers is a modern day reimagining of Thornton Wilder's Our Town, depicting a contemporary American world thrown into chaos.
This production contains adult content and language.
Carousel Theatre, 1714 Andy Holt Ave on the UT campus, Knoxville, TN 37996. For information: 865-974-5161, www.clarencebrowntheatre.com. For tickets: 865-974-5161, 865-656-4444, www.knoxvilletickets.com