Calendar of Events
Saturday, March 3, 2018
Tennessee Stage Company: Auditions for Shakespeare On The Square
March 3, 2018 — March 4, 2018
Category: Auditions, Free event and Theatre
Held on Saturday, March 3, from 1:00 until 3:00 pm, and Sunday, March 4, from 1:00 until 4:00 pm, at First Presbyterian Church, 620 State Street. These auditions are by appointment only and will consist of two contrasting, prepared piece monologues of no more than one minute each. The shows to be performed this summer will be Cymbeline, directed by Ashley Frietag and Henry IV, Part One directed by Greg Congleton. For more information or to make an appointment call us at 865-546-4280 or e-mail at tennesseestage@comcast.net.
Knoxville Guitar Society: Frank Bungarten
Category: Music
Part of the 2017-2018 Concert Season
Two-time Echo Klassik Instrumentalist of the Year Frank Bungarten is Germany's leading classical guitarist. Being honored at an early age by legendary maestro Andrés Segovia unleashed the start of Bungarten's international career. For almost four decades Bungarten has played countless concerts all over the world. Bungarten's Bach transcriptions and his complete Villa-Lobos are long-established, bestselling classics.
http://www.frankbungarten.de/
Tickets are sold at the door the night of each event. Ticket prices (unless otherwise noted): $20 adults; Children 12 & under admitted free; Students 12 - 18 $5 General Admission. Seating is general admission. Box office opens 1/2 hour before performance. Free reception immediately following concert. Concerts take place at Episcopal Church of the Good Samaritan, 425 North Cedar Bluff, Knoxville. Knoxville Guitar Society: 865-694-4108, www.knoxvilleguitar.org
Knoxville Guitar Society offers Arts Nonprofit Organization Development Workshop
Category: Classes & workshops, Festivals & special events and Free event
Knoxville Guitar Society, as part of its Bailey Opportunity Grant programming, will offer a free workshop for small to medium sized or fledgling arts nonprofits. This interactive workshop will be led by Dr. Matthew Hinsley, author of Creativity to Community: Arts Nonprofit Success One Coffee at a Time. He is also a successful arts administrator himself, who managed the growth of an arts nonprofit from its infancy to become the largest of its kind in America. If you are an executive director, a board member, or a person with a great idea for a new arts organization, Dr. Hinsley will inspire and guide you in addressing the most important issues facing community arts organization leaders.
Registration begins at 1:15
At Good Samaritan Episcopal Church, 425 N Cedar Bluff Rd / 37923
Space is limited, so please RSVP with an email to michellefratus7466@gmail.com by February 10th, and please include 1-2 questions or issues that you would like to see addressed in the workshop!
KGS also invites you to attend the evening concert featuring classical guitarist Frank Bungarten as our guest following the workshop. http://knoxvilleguitar.org/frank-bungarten/
Knoxville Museum of Art: L'Amour du Vin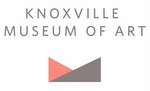 Category: Culinary arts and Fundraisers
L'Amour du Vin Wine Auction and Dinner partners with Relais & Chateaux property Blackberry Farm to create a spectacular evening, now in its 15th year. Silent auction and wine tasting begin at 6 p.m. with dinner and live auction at 7:30 p.m. Guest chef Nancy Oakes of Boulevard in San Francisco will be joined by the chefs and sommeliers of Blackberry Farm. The guest vintner will be Darioush Khaledi of Darioush Winery in Napa, California.
Knoxville Museum of Art, 1050 World's Fair Park Dr, Knoxville, TN 37916. Information: 865-525-6101, www.knoxart.org
Jubilee Community Arts: Riley Baugus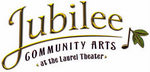 Category: Music
Riley Baugus represents the best of old time American banjo and song. His powerful singing voice and his expert musicianship place him squarely in the next generation of the quality American roots tradition.
Riley first came to music through his family. His father had left his roots in the mountains of North Carolina in the search for work, settling near Winston-Salem and bringing with him a love of old time music and a record collection that included, amongst others, the works of fellow North Carolinian Doc Watson, which touched the young Riley on a molecular level.
His family's attendance at Regular Baptist church gave him early exposure to the unaccompanied singing that is a time-honored tradition for ballad singers throughout the Appalachians. Starting on the fiddle, Riley quickly moved on to the banjo, building his first instrument from scrap wood with his father.
With friend and neighbour, Kirk Sutphin, Riley began honing his musical skills. Together they visited elder traditional musicians throughout North Carolina and Virginia, learning the Round Peak style at the knee of National Heritage Award winner Tommy Jarrell and other traditional musicians of the area, including Dix Freeman, Chester McMillian and former Camp Creek Boys members Verlin Clifton and Paul Sutphin.
Tickets (discounts apply to advance purchase, JCA members, students & seniors) available through http://www.brownpapertickets.com/producer/1118485, 1-800-838-3006 ext 1, and at the door. At the Laurel Theater, 1538 Laurel Ave, Knoxville, TN 37916. For information: 865-522-5851, www.jubileearts.org.
Historic Ramsey House: David Adams and Working With Leather
Category: Classes & workshops, Fine Crafts and History & heritage
10 am to Noon, Learn about the art of leather craft. David will demonstrate the patterns and layout for a hunting bag, bullet bag and Fort Ligonier Moccasin taken from actual historic patterns. Class fee is $25. Participants will receive patterns and instructions on how they can craft their own leather creations at home. Reservations can be made online at www.ramseyhouse.org or by calling 865-546-0745.
Historic Ramsey House, 2614 Thorngrove Pike, Knoxville, TN 37914.
Art Market Gallery: Works by Pamela Salyer and Hugh Bailey
March 2, 2018 — April 1, 2018
Category: Exhibitions & visual art, Fine Crafts and Free event
Recent works by photographer Pamela Salyer and Hugh Bailey will be on display through the month of March at the Art Market Gallery. An opening reception for the featured artists with complimentary refreshments will begin at 5:30 p.m. on March 2 during Downtown Knoxville's monthly First Friday Art Walk.
Pamela Salyer: Nature inspires my artwork in so many ways, but I find myself continuously intrigued by trees. Whether the subject is a single tree, a group of trees, a knot of branches, or a mass of leaves, my paintings and collages are my attempts to describe and capture the ephemeral beauty that I find outdoors. The results are usually somewhere between direct representation and abstraction, transforming trees into pattern, color, light and texture. I use color and shape to try to communicate some of the mystery and beauty that I see in the shifting moods and landscapes of the natural world: nature can be lush or sparse, sinister or comforting. These aspects may be conveyed in different ways, i.e., through a beautiful color combination, a somewhat surreal image, or in a scene that's almost in focus but remains slightly out of reach. Regardless, I strive to create something that will hopefully draw the viewer in, and evoke a moment of connection with the natural world.
Hugh Bailey received a B.A. in fine arts from Berea College in Berea, KY in 1956 and a Masters of Fine Arts in ceramics and painting from Indiana University in Bloomington, Indiana in 1959. He has extensively taught extension courses for the University of Virginia from its Bristol division and filled in for his pottery teacher for one year at Berea College. Bailey worked as a graphic designer for the University of Tennessee beginning in 1960, and retiring in 2001. Bailey divides his time between painting and ceramics and has always been fascinated by animals and this certainly reflects in his art. When he first started doing craft shows he noticed that most of the work was utilitarian and thought that there might be an opportunity for more sculptural work. This has worked out. The first examples were small solid figures mounted on wood blocks, but they eventually developed into wheel thrown shapes assembled into one whole form. A woman at a pottery festival once asked him what his pieces were good for. He replied, "They are dust catchers with a 100% chance to catch dust."
Art Market Gallery, 422 S. Gay St, Knoxville, TN 37902. Hours: Tu-Th & Sa 11-6, Fri 11-9, Su 1-5. Information: 865-525-5265, www.artmarketgallery.net
Broadway Studios and Gallery: Pop Art!
March 2, 2018 — March 31, 2018
Category: Exhibitions & visual art and Free event
Opening March 2, 5-9 PM
Pop Art was an art movement in the 60's. A lot of its art was large, graphic, and brightly colored images of popular cultural themes. Andy Worhol was the most famous of the Pop Artists, with his large repetitive prints of Campbell Soup Cans and of this neon colored pictures of Marilyn Monroe.
Broadway Studios and Gallery, 1127 Broadway St, Knoxville, TN 37917. Hours: Thurs-Sat, 10-6; Sun-Wed by appointment (or when the "open" sign is turned on). Information: 865-556-8676, www.BroadwayStudiosAndGallery.com
Bijou Art Gallery: Exhibition by Adam Pernell Deal
March 2, 2018 — March 31, 2018
Category: Exhibitions & visual art and Free event
Join us on March 2, 5-9 PM for our second First Friday Art Show EVER in our newly updated gallery space! This month we're excited to be featuring the work of #Knoxville's Adam Pernell Deal!
Adam Pernell Deal is an illustrator and performance artist working in Knoxville's underground art scene. His art is influenced by Albrecht Durer's detailed woodcuts, Austin Spare's esoteric symbolism, and a pleasant childhood spent in the woods and abandoned buildings of rural Pennsylvania and Tennessee.
Adam's illustration work is primarily in ink and watercolor, generated through surrealist automatism. His guided hand reproduces worlds and their inhabitants beyond the veil, whether they may be on the far side of the universe, or as near as the empty lot next door. Adam is currently working on fantasy- based children's literature, gothic rock n' roll, and his biceps. You'll often find him in DIY studio spaces or corner tables of coffee shops. He crafted his technique in the moonlight.
Bijou Theatre, 803 S. Gay Street, Knoxville, TN 37902. Information: 865-522-0832, https://knoxbijou.org/art-gallery/
The Rose Center: "Ebb & Flow" by Renee Suich
March 2, 2018 — March 29, 2018
Category: Exhibitions & visual art, Fine Crafts and Free event
Opening reception Friday, March 2, 5-7pm free
Early years spent in design were further fostered by time spent working at the Cleveland Museum of Art. Renee Suich now resides in East Tennessee and enjoys experimenting with new media including encaustic work. Different mediums, like encaustic work, allow Suich to explore color and texture in a new way. Every piece becomes a new challenge. For more information, visit www.reneesuich.com.
The Rose Center, 442 West Second North St., Morristown, TN, 37814. Hours: M-F 9-5. Information: 423-581-4330, www.rosecenter.org
HoLa Hora Latina: Exhibition by Gabriela Toledo Anaya
March 2, 2018 — March 29, 2018
Category: Exhibitions & visual art and Free event
Join us for the opening exhibition in First Friday, March 2, 5-9 PM
Gallery hours:
Wed & Fri - 2:30pm - 5:00pm
Thurs - 11:00am-1:00pm
or by appointment at 865-335-3358
HoLa Hora Latina, 100 S. Gay Street, Suite 112, Knoxville, TN 37902. Information: www.holahoralatina.org
Oak Ridge Playhouse: You Can't Take it With You
March 2, 2018 — March 11, 2018
Category: Theatre
Showtimes
Fri Mar 2, 2018 | 8:00PM
Sat Mar 3, 2018 | 8:00PM
Sun Mar 4, 2018 | 2:00PM
Thu Mar 8, 2018 | 8:00PM
Fri Mar 9, 2018 | 8:00PM
Sat Mar 10, 2018 | 8:00PM
Sun Mar 11, 2018 | 2:00PM
Alice Sycamore wants nothing more than to host a normal family dinner party for her new boyfriend Tony Kirby and his family. But, when the Kirbys show up on the wrong evening the good-hearted, care-free Sycamore family is caught off-guard. It's quite a shock to the very traditional Kirbys, who attempt to maintain restraint amid the Sycamores and their revolving door of odd-ball guests that include a drunken actress, a toga-clad artists' model, G-Men, and and a Russian ex-grand duchess. At first the Sycamores may seem mad, but it is not long before we realize that if they are mad, the rest of the world is madder.
Oak Ridge Playhouse, 227 Broadway, Oak Ridge, TN 37830. Information and tickets: 865-482-9999, www.orplayhouse.com