Calendar of Events
Thursday, October 11, 2018
Lawson McGhee Library: Music on the Mezzanine
October 11, 2018 — November 1, 2018
6:30-8 PM
Category: Classes & workshops, Free event and Music
In a quartet of Thursday evenings beginning October 11, one of Knoxville's most beloved musicians, Sean McCollough, brings his extensive knowledge of music history to the 2nd floor mezzanine of Lawson McGhee Library for an unconventional, performance-laced romp through the history of rock 'n roll. In the four-part series, McCollough will explore the roots of rock through the 1970s with lectures, discussions, stories, and live performances.
Any Old Way You Choose It: A History of Rock 'n Roll
Lawson McGhee Library 2nd floor mezzanine | 6:30-8:00
October 11 - Roots of Rock
October 18 - The 50s
October 25 - The 60s
November 1 -The 70s
Presented by Knox County Public Library and Friends of the Knox County Public Library, Music on the Mezzanine is a free series exploring each of three musical genres: rock and roll, jazz, and opera. Over the course of a month, an expert presenter will explore the history and characteristics of each style of music, plus feature stories and both live and recorded performances.
The 2nd floor mezzanine of Lawson McGhee Library houses the Sights & Sounds department, which features an extensive collection of music CDs, streaming music and other media, audiobooks on CD, feature films, documentaries, and television shows, all available for checkout or download.
https://www.knoxlib.org/calendar-programs?trumbaEmbed=view%3Devent%26eventid%3D129549542
Clayton Center for the Arts: Del McCoury Band & Friends
Category: Music
For more than fifty years, Del McCoury 's music has defined authenticity for hard core bluegrass fans as well as a growing number of fans among those only vaguely familiar with the genre. McCoury is something special, a living link to the days when bluegrass was made only in hillbilly honkytonks, schoolhouse shows and on the stage of the Grand Ole Opry, yet also a commandingly vital presence today, from prime time and late night talk show TV to music festivals where audiences number in the hundreds of thousands.
The fifth decade of that half-century of music making has been filled with new and ongoing triumphs. The Del McCoury Band has shown unprecedented stability, with but a single change in membership in twenty years; nine IBMA Entertainer of the Year trophies, their namesake earned membership in the cast of the legendary Grand Ole Opry in 2003, and the Band earned their first Best Bluegrass Album Grammy award two years later followed by their second Grammy win in 2014 (to go along with double digit nominations); they traveled with the groundbreaking post-O Brother "Down From The Mountain" tour, performed and recorded (on his Grammy-winning These Days) with Gill and with country star Dierks Bentley; they are a regular at the spectacular Bonnaroo Music Festival, and Del 's namesake Festival, DelFest has quickly become one of the premier string band events in the country.
Additional Artists: The Travelin' McCourys, Sierra Hull and The Gibson Brothers.
Clayton Center for the Arts: 502 East Lamar Alexander Parkway, Maryville, TN 37804. Information/tickets: 865-981-8590, www.ClaytonArtsCenter.com
Jubilee Community Arts: Knoxville Square Dance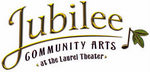 Knoxville Square Dance with live old-time music by The Spring Lizards, calling by Stan Sharp and Leo Collins. No experience or partner is necessary and the atmosphere is casual. No taps, please.

Admission: $7 ($5 for students & JCA members)
Follow the Knoxville Square Dance on Facebook: https://www.facebook.com/knoxvillesquaredance/
The Laurel Theater is located on the corner of 16th and Laurel Avenue in the historic Fort Sanders neighborhood of Knoxville near the UT campus. Jubilee Community Arts, 1538 Laurel Ave, Knoxville, TN 37916. For information: 865-522-5851, www.jubileearts.org.
UT School of Music: Beth Mitchell; tuba
Category: Free event and Music
Beth Mitchell; tuba
Guest artist recital; Los Angeles freelance tubist and pedagogue, Beth Mitchell, will present a varied recital of tuba music.
Natalie Haslam Music Center
8pm
UT School of Music: Unless otherwise noted, concerts are FREE and open to the public. The Alumni Memorial Building located at 1408 Middle Drive on the UT campus. (The James R. Cox Auditorium is located in the Alumni Memorial Building.) The Natalie Haslam Music Center is located at 1741 Volunteer Blvd on the UT campus. *For individual or small group performances, please check the web site or call the day of the event for updates or cancellations: 865-974-5678, www.music.utk.edu/events
Knoxville Gay Men's Chorus: National Coming Out Day Concert
Category: Festivals & special events and Music
KGMC PRESENTS: I SING OUT, A NATIONAL COMING OUT DAY CONCERT
Every year on National Coming Out Day, we celebrate coming out as lesbian, gay, bisexual, transgender, queer (LGBTQ) or as an ally. Oct. 11, 2018, will mark the 30th anniversary of National Coming Out Day.
Nearly 30 years ago, on the anniversary of the National March on Washington for Lesbian and Gay Rights, we first observed National Coming Out Day as a reminder that one of our most basic tools is the power of coming out.
Join the Knoxville Gay Men's Chorus as we honor National Coming Out Day! KGMC will also be featuring guest artists April Hill, Daniel Johnson, and the Accidentals.
At Church Street United Methodist, 900 Henley Street Downtown Knoxville
Knoxville Gay Men's Chorus: (865) 255-5623, www.knoxgmc.org
Kids In The Arts Fall Camp
October 8, 2018 — October 12, 2018
Category: Classes & workshops, Dance, Exhibitions & visual art, Festivals & special events, Fine Crafts, Kids & family, Music and Science & nature
We offer a kids camp, usually a week long, typically for ages 5-12. We tailor the lessons to multiple ages by working together in whole-group instruction or by splitting up into smaller groups to maximize learning. We spend the day together creating art through various art forms like music, improv games, visual art and dance. We meet-up at the end of the day and share our experiences in a cool down meditative share time. Our mission is to promote cooperation and the love of learning through art, craft and creativity! Through exploration of self we will find common ground in each other.
​
At The Birdhouse, 800 N 4th Avenue, Knoxville, TN 37917.
9 AM - 4 PM daily. Rates: $235 or $55/day
http://kidsinthearts.weebly.com
The Troubadour Roadhouse and Performance Hall
February 20, 2018 — December 13, 2018
Category: Music
We have a full event calendar that grows by the day!
Monday - Singer/songwriter night (open sign-up)
Tuesday - Open mic night (open sign-up)
Wed through Sun - Various Americana/Folk artists from Knoxville and across the country
The Troubadour Roadhouse and Performance Hall located in Bearden, 4705 Old Kingston Pike, Knoxville, TN 37919
Information: 865-851-8650, www.troubadourroadhouse.com
www.facebook.com/troubadourroadhouse
Union Ave Books: Upcoming Events
January 1, 2018 — December 31, 2019
Category: Free event, Literature & readings and Music
White Boy: A Memoir - Tom Graves - Tuesday, June 25th @ 6:30pm
White Boy is one man's unvarnished story of love, loss, race, Memphis, and a dark past. Everything is laid bare when Memphis author, journalist, and university professor Tom Graves takes a vivid and deeply introspective account of his life. This courageous and unforgettable memoir is sure to stir—and perhaps even prompt you to reconsider—your own feelings about love and race.
A Familiar Wilderness: Searching for Home on Daniel Boone's Road - SJ Dahlman - Sunday, June 30th @ 3:00 pm
In 1775, renowned pioneer Daniel Boone was commissioned to blaze a road through the Appalachian and Cumberland Plateau regions as a fledgling American nation steadily pushed westward. What would come to be known as the Wilderness Road was the first major route into the West, and it allowed settlers to migrate northwest into Kentucky and later settle parts of Ohio, Indiana, and Illinois. In 2012, Jim Dahlman stopped to stretch his legs on a brief hike into the Cumberland Gap and stumbled upon an adventure. After months of preparation, Dahlman grabbed a pack and set out to hike as accurately as possible Daniel Boone's original trace. In A Familiar Wilderness, Dahlman illustrates that the Wilderness Road is more than an old track through Appalachia. Many of the towns grew up along Boone's original footpath, and people in these areas can draw direct connections to Boone himself or to other early settlers who traversed this trans-Appalachian route. Dahlman uses these and other encounters to uncover the history of the Wilderness Road and show how we are all a product of our past.
For more information on all our events, visit our website. Free and open to the public. UNION AVE BOOKS, 517 Union Avenue, Knoxville, TN 37902. Information: 865-951-2180, www.unionavebooks.com
WDVX: Blue Plate Special
March 6, 2017 — December 31, 2019
Category: Free event and Music
Just like at your favorite meat n' three, the WDVX Blue Plate Special® is served up piping hot. This fresh and free daily helping of live music during the lunchtime hour that features performers from all over the world and right here in Knoxville has put WDVX on the map as East Tennessee's Own community supported radio.
The WDVX Blue Plate Special® is a live performance radio show held at noon, with your host Red Hickey Monday through Friday and Doug Lauderdale on Saturday, at the WDVX studio inside the Knoxville Visitor Center. It's always free to join in so please don't be shy. Make yourself at home as part of the WDVX family. From blues to bluegrass, country to Celtic, folk to funk, rockabilly to hillbilly, local to international, it all part of the live music experience on the WDVX Blue Plate Special. You're welcome to bring your lunch.
Previous performing artists include Bela Fleck and the Flecktones, The Avett Brothers, Old Crowe Medicine Show, Doyle Lawson and Quicksilver, Ricky Skaggs and Kentucky Thunder, Jim Lauderdale, Marty Stuart, Nickel Creek, Red Stick Ramblers, Rodney Crowell, String Cheese Incident, The Del McCoury Band, Tim O'Brien, Yonder Mountain String Band, David Grisman, Claire Lynch Band, Brett Dennen, Tommy Emmanuel, Uncle Earl, The Infamous Stringdusters, the Jerry Douglas Band, Joan Osborne, John Oats, Mary Gauthier, Darrell Scott, and many many more! There's plenty of great music to go around! http://wdvx.com/program/blue-plate-special/
Free 2-hour visitor parking located next door to the Knoxville Visitor Center. One Vision Plaza, 301 S. Gay Street, Knoxville, TN 37902. Info: 865-544-1029, http://www.wdvx.com
WDVX: Six O'clock Swerve
March 31, 2016 — December 26, 2019
6 PM
Category: Music
Six O'Clock Serve host, Wayne Bledsoe, has a special relationship with local musicians and has known and written about many of them for decades. The show's relaxed and informed interviews and performances welcome spontaneity. See who's coming up next on the Swerve calendar: https://wdvx.com/calendar/category/six-oclock-swerve/
Live from Barley's in Knoxville's Old City every Thursday, 6-7 PM. Tickets available at the door for $5.
Barley's Taproom and Pizzeria, 200 E Jackson Ave, Knoxville, TN 37915. Info: 865-544-1029, http://www.wdvx.com
K-Town Sound Show Chorus: Open Rehearsals
January 7, 2016 — December 31, 2019
Category: Classes & workshops, Free event and Music
Located in Knoxville, Tennessee, K-Town Sound is a chorus of women affiliated with Sweet Adelines International who enjoy singing 4-part a cappella harmony in the barbershop style. Our musical selections come from pop, gospel, Broadway, country, and barbershop. Members consist of women of all ages and from all walks of life. No formal musical training is needed to sing with our group. If you can carry a tune, we want you! Our members hail from all over the Knoxville area, as well as from Chattanooga, the Tri-Cities area, Kingston, Loudon, Dandridge, Newport, and many other areas.
Our director, Kellie Phifer, is a Certified Director, as well as a talented, enthusiastic leader. A long-time member of Sweet Adelines, Kellie focuses on teaching good vocal production skills during all of our rehearsals. Our members continually learn to improve their personal vocal skills while learning fun, exciting music.
We rehearse every Thursday night, 6:15pm, at Fountain City Presbyterian Church, 500 Hotel Avenue, Knoxville, TN 37918. Visitors are always welcome at our rehearsals. We're a very warm, friendly, welcoming group, and you will immediately feel welcome when you visit! http://www.ktownsound.org or http://www.facebook.com/KTownSoundShowChorus