Calendar of Events
Saturday, October 13, 2018
3rd Annual Tennessee Pirate Fest
October 13, 2018 — October 21, 2018
11 AM - 6 PM
Category: Comedy, Festivals & special events, Fine Crafts, Kids & family, Music and Theatre
This outdoor regional daytime costume-play entertainment-oriented festival will come to life in Harriman at the Tennessee Medieval Faire grounds--just 30 miles west of Turkey Creek. Patrons will feel transported to the fictional Caribbean town of Port Royale in the Tortugas, circa 1700-1800's.
Rotating on several stages will be professional musical and comedy acts. Nautical, Celtic, and Caribbean music will be performed by Tom Mason and the Blue Buccaneers, The CrossJacks, steel drum by PanEZ Steelband and Vere Henry, The Minstrel Rav'n, Black Mash Hollow, and Sabrina Duvall. Portable benches will be available for seating, but patrons are welcome to bring lawn chairs for their comfort. Performing interactive comedy shows will be The Tortuga Twins (PG), Einstein Simplified (performing as Blackbeard Simplified), and Up Down Go (a circus duo). Some of the acts will be different each weekend, and schedules will be available online and at the entrance.
Although costumes are not required to enjoy the festival, patrons are encouraged to dress in costume and enter the patron Costume Contest. This will be held twice a day with contestants grouped by age (4 and under, 5-12, 13+), and winners will be determined by audience applause. Patrons will also be encouraged to share their talents on stage in the Pirate Gong Show to join a pirate crew. New entertainment this year will include Tales of the True Pyrates, by the Trenton Street Irregulars, where patrons will learn about actual pirates. Other shows will include Pirate School, Folk Tales and Fairy Tales, the Royal Variety Show, and Combat Croquet performed by the Royal Players interactive street characters. There will also be a daily parade and on Saturdays the Bucketeers will be participating.
Available for the brave of heart will be a trick or treat Trail of Doom (PG). This is a 7-10 minute walk in the woods with slightly spooky displays and interactive characters giving out candy. Other free activities include corn hole, volleyball, croquet, tetherball, stocks, and steel drum. There will be other games to play for $1 each and a treasure hunt for $2.
Merchants will help create the village by selling custom crafts such as chainmaille, leather, and jewelry. Delicious food will be available including smoked BBQ, turkey legs, ribs, grilled brats, gyros, Bourbon chicken and rice, Philly steak and chicken sandwiches, homemade ice cream, Dixie fried donuts, cobblers, fresh fruit, shaved ice, and hot and cold beverages (including beer--21+ years with valid ID). A list of vendors and their fare can be found on the festival website.
The Tennessee Pirate Fest will be open rain or shine on October 13-14, 20-21, from 11am-6pm ET. The festival is located at 550 Fiske Road, Harriman. Free field parking is provided. Ticket prices are $16 for ages 13+, $8 for ages 5 to 12; and free admission for ages 4 and under. Tickets may be purchased on festival days at the ticket house for cash or credit. Ticket prices include sales tax; however, a $2 convenience fee will be added per total transaction for credit usage. There will be no ATM onsite, so patrons are encouraged to bring cash for purchases, tips, and convenience.
Festival safety rules include no pets (service animals only), no firearms or sharp weapons (all stage weapons must be sheathed and zip tied), and no outside food or drinks. There will be no onsite public camping, but a motel discount is available with free breakfast at the Baymont Inn in Harriman (call 865-590-9097 with promo code LKDE). For more information, please visit www.TNPirateFest.com, like the Tennessee Pirate Fest on Facebook, or call 865-376-0319.
WDVX: Kidstuff Live with Josh Lovelace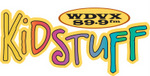 October 13, 2018
10-11 AM
Category: Free event, Kids & family and Music
The best way to give somebody a love and appreciation of their culture is to start 'em out when they're young. Hosted by Sean McCollough, Kidstuff on WDVX is a show full of great music that kids and kids at heart will love.
Josh Lovelace joins us this day for Kidstuff Live! Grab your adult & come see this free show.
WDVX, 301 S. Gay Street, Knoxville, TN 37902. Information: 865-544-1029, www.wdvx.com
Smoky Mountain Blues Society & Open Chord: The Blues Meets The Funk
Category: Music
The Troubadour Roadhouse and Performance Hall
February 20, 2018 — December 13, 2018
Category: Music
We have a full event calendar that grows by the day!
Monday - Singer/songwriter night (open sign-up)
Tuesday - Open mic night (open sign-up)
Wed through Sun - Various Americana/Folk artists from Knoxville and across the country
The Troubadour Roadhouse and Performance Hall located in Bearden, 4705 Old Kingston Pike, Knoxville, TN 37919
Information: 865-851-8650, www.troubadourroadhouse.com
www.facebook.com/troubadourroadhouse
Union Ave Books: Upcoming Events
January 1, 2018 — December 31, 2019
Category: Free event, Literature & readings and Music
Upcoming events:
Women-Led Social Justice Movements in Appalachia, Authors Jessica Wilkerson and Ginny Savage Ayers
East TN History Center, Thursday 2/7 @ 7pm
Friends, Union Ave Books, and the Knox County Public Library will host a discussion of Women-Led Social Justice Movements in Appalachia with authors Jessica Wilkerson and Ginny Savage Ayers on Thursday, February 7, at 7 p.m. at the East Tennessee History Center. The event is free and open to the public.
Rufus: James Agee in Tennessee by Paul F. Brown
Saturday, 2/9 @ 2pm
One of the most gifted of America's writers, James Rufus Agee (1909–1955), spent a third of his short life in Tennessee, yet no biographical treatment until this one has so fully explored his roots in the state. In Rufus, Paul F. Brown draws deeply on a trove of journals, letters, interviews, and contemporaneous newspaper accounts, to produce a captivating portrait of Agee's boyhood.
For more information on all our events, visit our website.
Free and open to the public. UNION AVE BOOKS, 517 Union Avenue, Knoxville, TN 37902. Information: 865-951-2180, www.unionavebooks.com
WDVX: Blue Plate Special
March 6, 2017 — December 31, 2019
Category: Free event and Music
Just like at your favorite meat n' three, the WDVX Blue Plate Special® is served up piping hot. This fresh and free daily helping of live music during the lunchtime hour that features performers from all over the world and right here in Knoxville has put WDVX on the map as East Tennessee's Own community supported radio.
The WDVX Blue Plate Special® is a live performance radio show held at noon, with your host Red Hickey Monday through Friday and Doug Lauderdale on Saturday, at the WDVX studio inside the Knoxville Visitor Center. It's always free to join in so please don't be shy. Make yourself at home as part of the WDVX family. From blues to bluegrass, country to Celtic, folk to funk, rockabilly to hillbilly, local to international, it all part of the live music experience on the WDVX Blue Plate Special. You're welcome to bring your lunch.
Previous performing artists include Bela Fleck and the Flecktones, The Avett Brothers, Old Crowe Medicine Show, Doyle Lawson and Quicksilver, Ricky Skaggs and Kentucky Thunder, Jim Lauderdale, Marty Stuart, Nickel Creek, Red Stick Ramblers, Rodney Crowell, String Cheese Incident, The Del McCoury Band, Tim O'Brien, Yonder Mountain String Band, David Grisman, Claire Lynch Band, Brett Dennen, Tommy Emmanuel, Uncle Earl, The Infamous Stringdusters, the Jerry Douglas Band, Joan Osborne, John Oats, Mary Gauthier, Darrell Scott, and many many more! There's plenty of great music to go around! http://wdvx.com/program/blue-plate-special/
Free 2-hour visitor parking located next door to the Knoxville Visitor Center. One Vision Plaza, 301 S. Gay Street, Knoxville, TN 37902. Info: 865-544-1029, http://www.wdvx.com