Calendar of Events
Saturday, October 13, 2018
WDVX: Kidstuff Live with Josh Lovelace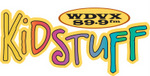 October 13, 2018
10-11 AM
Category: Free event, Kids & family and Music
The best way to give somebody a love and appreciation of their culture is to start 'em out when they're young. Hosted by Sean McCollough, Kidstuff on WDVX is a show full of great music that kids and kids at heart will love.
Josh Lovelace joins us this day for Kidstuff Live! Grab your adult & come see this free show.
WDVX, 301 S. Gay Street, Knoxville, TN 37902. Information: 865-544-1029, www.wdvx.com
Farragut West Knox Chamber of Commerce: 1st Annual Crafts & Ale
October 13, 2018
9:00am-5:00pm
Category: Festivals & special events, Fine Crafts and Free event
Farragut West Knox Chamber of Commerceis hosting the 1st Annual Crafts & Ale (The Faris A. Ashkar Memorial Craft Event) Saturday, October 13 9:00am-5:00pm at the West End Shopping Center, 11215 Kingston Pike, Knoxville, TN 37934, in Farragut, TN. Featuring fine local crafts, a European-style beer garden with craft brewers and food vendors, we look forward to this community event showcasing local talent and the best "Craft" items in the area.
We hope you will be a part of this event!
For more information please visit http://www.farragutchamber.com/2018-crafts-ale/.
Beck Cultural Exchange Center: Benefit Gospel Concert
Category: Festivals & special events, Free event and History & heritage
'Protecting the Legacy': Community Meeting
Statewide Project Documenting African American Women's Political History Prior to 1930

Protecting the Legacy is a statewide humanities project organized by Chick History that seeks help from the public to uncover local suffrage stories about Tennessee African American women and political activity as part of a commemoration project for the upcoming centennial of the 19th Amendment. The project is digitizing family and local history related to African American women's political history in Tennessee prior to 1930.
For over a year, a statewide coalition of history partners has been working with communities across Tennessee to identify and document early African American women's political history in an effort to expand the narrative of suffrage, voting, and political activity; and to preserve the contributions and experiences of African American women during this time period.
After a series of Knoxville Community Meetings in September and October, a public Digitization Event will be held in November. A team of scholars and archivists will be on hand for the public to bring in photographs and documents to be scanned and added to the growing collection of over 100 histories collected to date. Chick History is working with the Beck Cultural Exchange Center and the East Tennessee Historical Society as the host partners for work in the East Tennessee area.
"We are very excited to begin work in Knoxville and East Tennessee so that African American women receive the recognition they deserve and have a place in this significant part of American History," said Rev. Renee Kesler, President of Beck Cultural Exchange Center and a member of the Protecting the Legacy Task Force and Committee. "Our local history is full of African American women actively working for their political enfranchisement, as well as the unintentional heroes who changed their community by everyday acts."
Beck Cultural Exchange Center, 1927 Dandridge Avenue, Office: 865.524.8461, www.BeckCenter.net
Barnes and Noble Authors' Showcase: Iron or Steel: A Memoir on Living Dreams
Category: Free event and Literature & readings
You are cordially invited to the upcoming Barnes and Noble Authors' Showcase, where Iron or Steel: A Memoir on Living Dreams by Dr. Marek Maria Pienkowski with Dr. Linda M. Best is a featured selection.
Brief discussion about the book at 1:30 p.m. and 2:30 p.m.
Book Sales and Book Signings
At Barnes and Noble Bookstore, 8029 Kingston Pike, Knoxville, TN 37919.
Knoxville Irish Society: Second Saturday Social
Category: Festivals & special events and Free event
Rub elbows with the Irish community at our regular social gathering, the KIS Second Saturday

Join us for our regular eat-&-greet at 3131 Morris Ave. from 3:00 - 5:00pm on the second Saturday of every month. The next one is October 13th, so please mark your calendar. We'll have traditional Irish tea & snacks, trad & sean-nós music, and good conversation & friendship. If you haven't been to a KIS event yet, or if you don't know many people and would like to get connected, this is a great way to get started and introduce yourself. We're looking forward to seeing you. Céad míle fáilte! A hundred thousand welcomes!
The Muse Knoxville: Free STEAM Carnival
Category: Festivals & special events, Free event, Kids & family and Science & nature
October 13th 10am-4pm
FREE Admission
http://themuseknoxville.org/steam-carnival
Join the Muse for the 2nd annual STEAM Carnival presented by TVA on Saturday! This event is FREE for everyone! Don't miss a day full of Sumo Bot Competitions, Killswitch Robot Battles, Busker Science Pop-Ups presented by Arconic, Inc., the Global Cardboard Challenge sponsored by Lowe's Home Improvement, food trucks, special activities, and more! Help us kick off the 2018 Tennessee STEAM Festival by joining us for this STEAM-filled day of family fun!
The Muse Knoxville, 516 N. Beaman Street, Knoxville, TN 37914. Information: 865-594-1494, http://themuseknoxville.org/calendar
18th Annual Clinch River Fall Antique Festival
October 12, 2018 — October 13, 2018
Category: Festivals & special events and Free event
Friday, October 12, 5:00-9:00pm festival fun begins in historic downtown Clinton, TN with shops open late, food, beer garden and live entertainment.
Saturday, October 13, 9:00-5:00pm, there will be 80+ antique dealers and artisans, food vendors, a beer garden, antique car exhibit, live entertainment and antique appraiser Joe Rosson.
Free admission, parking & shuttle. Rain or shine!
www.clinchriverfallfestival.com, 865 457-2559.
Tomato Head: Featured Artist Gay Bryant
October 7, 2018 — December 3, 2018
Category: Exhibitions & visual art and Free event
Gay Bryant's work is on exhibit at the downtown Knoxville Tomato Head from October 7th thru November 4th and at the West Knoxville Gallery Tomato Head from November 5th thru December 3rd.
Aristotle spent a lot of time thinking about the human drive to control circumstances that interfere with a happy, safe, and productive life. As silly as it might sound, the philosopher was describing the same basic urge that impels us to insulate our houses and to buy insurance – we like to have a buffer between us and misfortune. Of course, at some level and in some circumstances, control is impossible. Often the only seeming answer is acceptance which means letting go of control and hoping for the best. Relationships can be like that. Watercolors can be the same.
In fact, if you talk to as many artists as we do, you'll find that many of them believe that their work guides them (not the other way around) and that the best thing they can do is to just get out of the way. Artist Gay Bryant feels that way, at least some of the time: "Mostly I work in watercolor. And the key is letting go, to let the paint do its thing."
And while it may appall some ancient Greeks and more than a few control freaks among us, her ability to trust in fate or good luck or providence (or whatever you want to call it) leads Bryant to more than a few beautiful places. Her nature paintings are evocative without being dogmatic; the gentle patterns recall a presence, a sense of being there, but they're not so specific that you can't imagine being there yourself. In fact, you may feel compelled to visit Alum Creek or Icewater Spring at dawn to experience Bryant's subjects with your own eyes.
Read more about the artist and her work: http://thetomatohead.com/gay-bryant/
Tomato Head, 12 Market Square (865-637-4067) and 7240 Kingston Pike, Suite 172 (865-584-1075), in Knoxville. http://thetomatohead.com
Rala: October First Friday Artist - Chris McAdoo
October 5, 2018 — November 30, 2018
Category: Exhibitions & visual art and Free event
Opening: October 5th from 6PM-9PM (the show will be up through the end of November.)
Chris McAdoo is a painter, printmaker, and designer living in East Tennessee. His work has been featured in numerous exhibitions, collections, and publications around the country and he has been an active studio artist for nearly twenty years.
In addition to having work on display, Chris will be painting live during the opening! All are welcome to come and watch, and Chris is happy to talk with folks as the process unfolds.
"My most recent series focuses on memory (or the lack thereof) and the significance that we attach to objects and places, particularly when we take them out of their original context. My work is an extension of my own experiences growing up in the south and a comment on my connections that give me a visceral reaction to the past rather than simple nostalgia. While the paintings speak to me in a very particular way, I would much rather suggest a narrative to the viewer than to lay it all on the table."
Ongoing Show: Blanket Fort Studios---Kendra Barth (of Blanket Fort) produces funky ceramic pieces. Working out of her studio here in Knoxville, she uses a unique style to evoke wonder in her pieces. "I created this studio to share my love of naive wonder and storytelling."
Rala, 112 W. Jackson Ave, Knoxville, TN 37902. Phone: (865) 525-7888
Instagram: @ShopRala
https://shoprala.com/
Art Guild at Fairfield Glade: Artful Wonder Fall Art Show
October 5, 2018 — October 31, 2018
Category: Exhibitions & visual art, Fine Crafts and Free event
Enjoy the Opening Reception of the Artful Wonder Fall Art Show from 5-7 PM on Fri October 5.
This special reception is scheduled on the regular monthly "Fun and Wine Friday" reception date. Participants can view the show entries and watch the presentation of ribbons and cash awards to the winning artists. Hors d'oeuvres, wine, and other beverages will be available. The reception is free and open to the public.
Art Guild at Fairfield Glade at the Plateau Creative Arts Center, 451 Lakeview Drive, Fairfield Glade, TN 38558. Hours: M-Sa 9-4. Information: 931-707-7249, www.artguildfairfieldglade.net
Art Market Gallery: Work by Fran Thie and Larry Gabbard
October 5, 2018 — October 28, 2018
Category: Exhibitions & visual art, Fine Crafts and Free event
Recent works by artist Fran Thie and potter Larry Gabbard will be featured throughout October at the Art Market Gallery. An opening reception for the artists, including complimentary refreshments and live music performed by Harold Nagge, will begin at 5:30 p.m. on October 5th, during Downtown Knoxville's monthly First Friday Art Walk. The show will highlight Fran Thie's pastel and watermedia works, and Larry Gabbard's fast-fired clay pottery.
The Art Market Gallery is also happy to welcome four new members in painting/drawing—Carole Quin, Kara Lockmiller, Pebbie Mott and Linn Stilwell—whose work will be on display beginning October 1st.
Fran Thie: Fran is an established pastel and watermedia artist whose work reflects her love of creative writing and literature by presenting sensitive, impressionistic and expressive interpretations of nature in both landscape and abstract paintings. Through intuitive use of color and texture, she strives to transform an ordinary scene into a special place where both drama and serenity can co-exist. Fran paints in both pastel and watermedia, but her primary specialty is pastel. By first preparing an underpainting in acrylic or watercolor, she lays a foundation for visual depth and richness, which she then overlays with pastel. While many of her works have been painted on location, she often begins the painting from a photograph or sketch in her studio, then puts the resource material aside and completes the painting by intuitively reacting to the painting surface. Her works, whether representational or abstract, always have their foundation in the world of nature.
Larry Gabbard: Larry began his pottery career after moving to Kingston, TN in 1999, and training initially at the Oak Ridge Art Center (ORAC). Most of his pottery is wheel thrown; he seeks out unique, alternative kilns and firing techniques (e.g., raku, horse hair, saggar, obvara, and pit firing). Larry attends workshops of well-known potters throughout the Southeast, studying and applying their unique techniques. He has attended classes at John Campbell Folk School in Brasstown, NC; Hambidge Center for Creative Arts at Rabun Gap, GA; Mudfire Gallery, Decatur, GA; and the ORAC in Oak Ridge, TN. Larry enjoys fast-firing techniques which create a rich variety of textures and colors on bisque clay. He finds the unexpected marks made when clay, heat, and smoke interact to be among the most intriguing and challenging of finishes to perfect and reproduce.
Art Market Gallery, 422 S. Gay St, Knoxville, TN 37902. Hours: Tu-Th & Sa 11-6, Fri 11-9, Su 1-5. Information: 865-525-5265, www.artmarketgallery.net