Calendar of Events
Wednesday, December 12, 2018
Tennessee Theatre: Mannheim Steamroller Christmas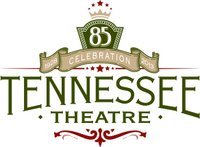 December 12, 2018
3:00pm, 7:00pm
Category: Music
Two shows on December 12, 3:00pm and 7:00pm.
MANNHEIM STEAMROLLER CHRISTMAS by Chip Davis has been America's favorite holiday tradition for over 30 years! Grammy Award winner Chip Davis has created a show that features Mannheim Steamroller Christmas classics along with a selection of compositions from Chip's groundbreaking Fresh Aire series which introduced the distinctive Mannheim sound to all of America. The program celebrates the group's recent anniversary of 30 years since the first Christmas album and 40 years since the first Fresh Aire album and includes dazzling multimedia effects performed in an intimate setting. Experience the magic as the spirit of the season comes alive with the signature sound of Mannheim Steamroller. Their holiday CDs have become synonymous with Christmas and continue to occupy top spots on Billboard's Seasonal Charts every year!
Tennessee Theatre, 604 S. Gay Street, Knoxville, TN 37902. For information/tickets: 865-684-1200, www.tennesseetheatre.com, www.ticketmaster.com
InFullSight: Come Home to Your Self: Community Gathering
Category: Classes & workshops
This is a power hour designed to check in and see where you are in life – are you feeling comfy being you, expressing your true self and living authentically? InFullSight and Grow with Flo Counseling and Doula Services are partnered together to be present with where you are in life, to share the tools and techniques they've used to be more fully present in their own lives, pursuing their dreams.
COST: donation; $10 suggested
LOCATION: Alma Diem, 222 S Peters Rd Knoxville 37923
HOSTED/PUT ON BY: InFullSight & Grow with Flo Counseling and Doula Services
HOST INFO – www.infullsight.live, www.growwithflocounseling.com
EVENT INFO - https://www.facebook.com/events/2149156872070805/
Bijou Theatre: Bridge Refugee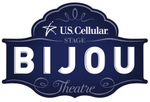 Category: Fundraisers and Music
Join us for an unforgettable night of music performed by some of American folk music's finest singers and songwriters!
RB Morris, Malcolm Holcombe, Mary Gauthier, and Greg Brown are putting their individual talents together for a concert benefitting Bridge Refugee Services on December 12th at 7:30pm at the Bijou Theatre.
Bridge Refugee Services is the only refugee resettlement agency in East Tennessee, and has been in operation since 1982. Our mission is to provide opportunities for refugees to rebuild their lives, after suffering persecution, so that they become productive, contributing members of the community. Through employment services, case management, school enrollment, and referral programs, we welcome and empower refugees to be self-sufficient. We strongly believe that the most vulnerable members of our community also have the most potential.
Refugees are enriching our communities in different sectors of development including education, hospitality, manufacturing, landscaping, arts, food industry and healthcare. Single-parent refugees require additional support once they no longer qualify for government funds, and they face an additional set of barriers to employment compared to refugee families with multiple employed adults. We hope that you will join us in continuing to welcome refugees to East Tennessee, and we are deeply grateful for the support of our community partners and friends.
This concert is about more than just having fun; it is also a soul to soul opportunity with the musicians and new Americans. Reserve your seat before the tickets are sold out.
December 12 at 7:30pm. Doors open at 7:00.
Bijou Theatre, 803 S. Gay Street, Knoxville, TN 37902. Information/tickets: 865-522-0832, www.knoxbijou.com, www.ticketmaster.com
Random Acts of Flowers: Holiday Flowers After Hours
December 12, 2018
6:00-8:00pm
Category: Classes & workshops
On December 12 a professional florist will instruct participants in a hands-on demonstration of basic floral design. Each attendee will produce a floral arrangement they may take home with them and a second arrangement that will be delivered
to an ill or elderly member of our community, adding enrichment to RAF's mission of delivering hope and kindness.
December 12, 6:00-8:00pm
3500 Workman Rd. Suite 101B, Knoxville, TN 37921
The $35 ticket price includes container, flowers, and instruction.
Coffee, water, and light appetizers will be provided.
BYOB for participants 21 and over.
Information and registration at https://knoxville.randomactsofflowers.org/events/flowers-after-hours/
AIGA Knoxville: Ugly Sweater Drink + Draw
Category: Festivals & special events and Free event
Join Us for Our Annual Ugly Sweater Drink + Draw!
Yes, it's that time of year again. Break out your best sweater, and get ready to doodle with your fellow designers. We'll provide everything you need for drawing, and Print Shop Brewery has the drinks - just bring yourself (and a friend)! We have a pretty sweet prize for the BEST DRESSED attendee, so come prepared!

Print Shop Brewery
Wednesday, December 12, 2018 - 6pm-8pm
1532 Island Home Ave, Knoxville, Tennessee, 37920
https://www.facebook.com/events/201620384077174/
Swing Dance Holiday Party
Category: Dance and Free event
Hosted by The Phoenix Pharmacy and Fountain and Knoxville Swing Dance Association
Wednesday at 7:30 PM – 10 PM
The Phoenix Pharmacy and Fountain, 418 S Gay St SW, Ste 104, Knoxville, Tennessee 37902
Join the KSDA for our FREE annual Holiday Swing Dance Party to celebrate the holiday season at the Phoenix Pharmacy on Gay Street! The Phoenix has delicious ice cream, hot chocolate, and other winter treats, so come ready to support the venue!
Never danced before? Join our beginner drop in lesson at 7:30! No partner or dance experience necessary. This class will get you on the dance floor on your first night! This evening's lesson and dance are free admission. Happy holidays!
For our regulars, please note the beginner lesson and dance are both beginning 15 minutes earlier than our normal schedule, so we can get to dancing even sooner! https://www.facebook.com/events/986879964834878/
TAMIS Presents: Knoxville Christmas Past at Central Cinema
Category: Film, Free event and History & heritage
Hosted by Tennessee Archive of Moving Image and Sound and Central Cinema
Wednesday at 7:30 PM – 8:30 PM
Central Cinema, 1205 North Central, Knoxville, Tennessee 37917
Tennessee Archive of Moving Image and Sound returns to Central Cinema for an evening of Christmas-themed film, video and music from our vaults! Archival footage of Knoxville's Santa parades, home movies, Christmas songs, news reels, local commercials, and the Grinch of Knoxville himself, Cas Walker, are all part of our hour-long compilation. As always, the screening is FREE! https://www.facebook.com/events/363529534398113/
Oak Ridge Art Center: Retrospective: Artists, Collectors & O'Steen
December 8, 2018 — January 20, 2019
Category: Exhibitions & visual art, Fine Crafts and Free event
In this season full of holidays, family and remembrance, our collection serves as a line (connection point?) between our current Art Center family and those who worked to sustain and preserve our program in the past. Among them are artists, collectors, and family of both. We will have three great shows to represent the individuals who created, those who collected, and those who contributed to our ability to share with our community the amazing variety and diversity of art. This show was inspired by the work of Joan O'Steen, artist and long-time supporter of the Art Center and creative work in our community.
Joan O'Steen has been a creative force for many years. She has been a painter, designer and fiber artist for many years. Her work, like many women, was woven through her life as a business woman; helpmate to husband, Tom Hill, as they sustained his family business, The Oak Ridger; loving Mother as she raised her children, and coach who worked with teams of young women. Her life-long pursuit of the creative and interest in fashion lead her to new and unexpected areas in which she could explore and experiment. The result is a fascinating combination of more traditional visual arts techniques like painting and more contemporary work with wearable art and basketry.
Retrospective: Artists will be a collection of work by artists who have been members of or have been associated with the Art Center during our history. Many of them have been instructors at the Art Center and/or have shown with us in their careers.
Retrospective: Collectors will showcase some of the wonderful pieces contributed to the Art Center for us to share with future generations. This grouping will include pieces that were lovingly collected by both members and individuals from the region who wished to leave a lasting impact on local cultural assets.
Watch our Facebook page for more information about the show and options for extended evening viewing during the exhibition. Oak Ridge Art Center, 201 Badger Avenue, Oak Ridge, TN 37830. Hours: Tu-F 9-5, Sa-M 1-4. Information: 865-482-1441, www.oakridgeartcenter.org
HoLa Hora Latina: Exhibition by Camila Manvaz
December 7, 2018 — January 25, 2019
Category: Exhibitions & visual art and Free event
Opening reception Friday, December 7, 5pm-9pm
Camila Manvas' Biography - Español:
A los 10 años, una niña colombiana de nombre Camila Manvaz, entra en contacto con el mundo del color y la plástica. Enamorada desde entonces de los Colores, empieza a realizar obras donde la fantasía y la realidad conviven en entorno a lo que nada es lo que parece. Obras que pretenden reflejar las inquietantes alucinaciones que produce su propia mente… La solución que encontró Camila para contrarrestar los efectos de sus repentinos y fuertes cambios anímicos fue sencillamente pintar aquello que veía. Camila Manvaz (Bogotá, Colombia, 1983), vive en las líneas que delimitan el paraíso y el infierno. El mundo artístico de una de las creadoras contemporáneas más fascinantes tiene su origen en las más profundas alegrías y depresiones que nunca la han abandonado. Pero como adulto, ella a logrado desplegar la belleza más especial ante los asombrados ojos del espectador. Su infancia, adolescencia y juventud transcurrieron en Bogotá Colombia, en la que las mujeres tienen poco o nada que decir y son fuertemente criticadas por una sociedad violenta y machista. En 2016, se muda a los Estados Unidos, a la ciudad de Knoxville, Tennessee, para buscar nuevas vías de expresión con las que dar salida a la vorágine artística que anida en su mente y en su espíritu. Camila Manvaz estudio diseño industrial en la Universidad Jorge Tadeo Lozano, y es actualmente una de las artistas colombianas contemporáneas con más fama, por su activismo social y derechos de la mujer. Compagina su actividad como Esposa, como madre de tres hijos, Gabriel, Jacobo y Victoria y como artista conceptual con la crítica pública a la desprotección a la mujer.
English:
At age 10, a Colombian girl named Camila Manvaz, came in contact with the world of color and plastic arts. Since then, she fell in love with the Colors, she began to create works where fantasy and reality coexisted in an environment where nothing is as it seems. Works that pretended to reflect the disturbing hallucinations produced by her own mind ... The solution that Camila found to counteract the effects of her sudden and strong mood changes was simply to paint what she saw. Camila Manvaz (Bogota, Colombia, 1983), lives in the borders that define paradise and hell. The artistic world of one of the most fascinating contemporary creators has its origins in the deepest joys and depressions that have never left her. But as an adult, she has managed to unfold the most special beauty for the astonished eyes of the spectator. Her childhood, adolescence and youth were spent in Bogota Colombia, a country in which women have little or nothing to say and are strongly criticized by a violent and macho society. In 2016, she moved to the United States, to the city of Knoxville, Tennessee, to find new ways of expression with which to give vent to the artistic maelstrom that nests in her mind and spirit. Camila Manvaz studied industrial design at the Jorge Tadeo Lozano University, and is currently one of the most famous contemporary Colombian artists, for her social activism and women's rights. She combines her activity as a wife, as a mother of three children, Gabriel, Jacobo and Victoria and as a conceptual artist with public criticism of the lack of protection for women.
Gallery will be closed for the Holidays from December 10 - January 2. We will be open M-F 1-5pm.
HoLa Hora Latina, 100 S. Gay Street, Suite 112, Knoxville, TN 37902. Information: 865-335-3358, www.holahoralatina.org
The District Gallery: Kathie Odom: Common Places, Uncommon Stories
December 7, 2018 — January 5, 2019
Category: Exhibitions & visual art and Free event
Opening Friday, December 7 from 5-8 p.m - Enjoy cozy seasonal fare, meet the artist, and take advantage of a special in-store promotion for your holiday shopping.
A collection of new works from the longtime Knoxville resident and locally beloved artist. "I'm looking for what this world doesn't give us anymore… a place outside where we can hear the world wake up and just be," says Odom.
This event is free and open to the public.
The District Gallery, 5113 Kingston Pike, Knoxville, TN 37919. Hours: M-F 10-5:30, Sa 10-4. Information: 865-200-4452, www.TheDistrictGallery.com
Ijams Nature Center: Exhibition by Melanie Fetterolf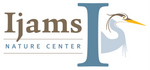 December 7, 2018 — December 31, 2018
Category: Exhibitions & visual art and Free event
Don't miss this month's gallery artist, Melanie Fetterolf! Her acrylic and watercolor pieces, including her fascinating rain paintings, add vibrant color to gray winter days.
http://www.paintingyourworldstudio.com
More events at http://ijams.org/events/. Ijams Nature Center, 2915 Island Home Ave, Knoxville, TN 37920. Hours: Grounds and trails open during daylight hours. Call for Visitor Center hours. Information: 865-577-4717, www.ijams.org