Calendar of Events
Saturday, February 2, 2019
The Glowing Body: Yoga Through the Ages & Sanskrit: The Language of Yoga
February 2, 2019 — February 3, 2019
Category: Classes & workshops
YOGA THROUGH THE AGES & SANSKRIT: THE LANGUAGE OF YOGA
Sanskrit: The Language of Yoga, February 2nd, 1-5pm (+$45.00)
Yoga Through the Ages, February 3rd, 9am-12pm (+$45.00)
Both Sessions (+$90.00)
Sanskrit: The Language of Yoga
Ever wondered what your teacher is saying in Sanskrit? Would you like to pronounce Sanskrit words confidently? Do you know what "natarajasana" means? This workshop will demystify pronunciations, spellings, definitions, and deeper meanings of terms that you hear, say, read, and sing. You will learn fascinating things about the power of sound by exploring the language of yoga. Enhance your practice (and, if applicable, professionalize your teaching)! For new students thru lead instructors. :: CEUs for RYTs ::
*Fee includes 8-page handout & audio-recording of the class chanting Sanskrit letters.
Yoga Through the Ages
What are the oldest poses and which ones were made up yesterday?
Was the Buddha a yogi?
When did asana practice reach the US?
To what extent are our received stories about yoga history romanticized "alternative fact"?
This workshop will explore these questions and more in a whirlwind tour of texts, teachers, and traditions from 2500 B.C.E. to the ever-changing modern moment. You will gain new ways to think through the (mis/dis)information about yoga and other unfolding personal and community histories.
*Fee includes 4500-year timeline and a list of recommended books, articles, videos, and films on the topic.
https://www.glowingbody.net/product/yoga-through-the-ages-sanskrit/
Clayton Center for the Arts: Rioult Dance - "Women on the Edge"
Category: Dance
WOMEN ON THE EDGE…Unsung Heroines of the Trojan War is a trilogy of dances inspired by Euripides' tragic heroines Iphigenia, Helen of Troy, and Cassandra. Pascal Rioult's interpretations of these timeless stories highlight not only grace, strength, and resilience of women in society but also the futility and immorality of war. The program includes Iphigenia, On Distant Shores, and Cassandra's Curse set to commissioned music by contemporary American composers Michael Torke, Aaron Kernis, and Richard Danielpour respectively.
Founded in 1994, RIOULT Dance NY fast became an established name in modern dance with a reputation for presenting the sensual, articulate, and exquisitely musical works of Pascal Rioult. The New York City-­‐based dance company presents an annual New York season, tours internationally, conducts extensive in-­‐school arts education and community outreach programs, and offers dance training to the public through classes, workshops, and intensives.
Clayton Center for the Arts: 502 East Lamar Alexander Parkway, Maryville, TN 37804. Information/tickets: 865-981-8590, www.ClaytonArtsCenter.com
Bijou Theatre: Yonder Mountain String Band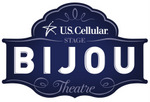 Category: Music
Historic Ramsey House: Workshop: Tinsmithing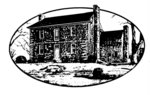 Category: Classes & workshops and History & heritage
Workshop: Tinsmithing with David Drake, Saturday, February 2, 2019 from 9:00 am-1:00 pm
Learn the fine art of working with tin. Each participant will learn the basic use of hand tools used in the tinsmithing craft. During this workshop participants will lay out a pattern, cut and pierce (punch) a design. Then they will fold, form and solder a candleholder using hand tools. Hand dexterity and some strength will be needed for this class. The goal is for everyone to leave with a completed candleholder. All supplies are included in this class. Reservations can be made at www.ramseyhouse.org or by phone 865-546-0745. Light snack and beverage provided. Class fee $50 This class in limited to 6 participants. Reserve online at www.ramseyhouse.org or call 865-546-0745.
Historic Ramsey House, 2614 Thorngrove Pike, Knoxville, TN 37914. Information: 865-546-0745, www.ramseyhouse.org
Jubilee Community Arts: The New Stillhouse Reelers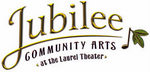 Category: Music
The New Stillhouse Reelers Old-time String Band will perform
Saturday, February 2, 8:00PM at the Laurel Theater, 1538 Laurel Ave.
16-year-old Trenton "Tater" Caruthers is a fiddle and banjo player from Cookville, on the precipice of the Cumberland Plateau. Also a champion junior buck dancer, he has performed regularly at the Smithville Fiddlers Jamboree, Uncle Dave Macon Days, Old Timers Day at Pickett State Park, Crossing the Cumberland programs throughout the state and at our own Jubilee Festival. He received a 2018 Tennessee Arts Commission Apprentice Program Award apprenticing under the late Michael DeFosche and is an accomplished interpreter of the repertoires of Clyde Davenport, Bob Douglas, John Sharp and Michael DeFosche.
Conner Vlietstra is a 19-year-old guitar, banjo, and bass player who hails from Chattanooga currently studying old-time and bluegrass at East Tennessee State University. Conner was filled with the love for this music and inspiration by his maternal grandmother inspiring him to play like his grandfather who played banjo, guitar, and harmonica. Conner was further inspired by figures like Charlie Poole, Lead Belly, Furry Lewis, and Jimmie Rodgers.
Saturday, February 2, 8 pm at the Laurel Theater
Tickets: $15 (discounts apply to advance purchase, JCA members, students & seniors)
Jubilee Community Arts at the Laurel Theater, 1538 Laurel Ave, Knoxville, TN 37916. Tickets (discounts apply to advance purchase, JCA members, students & seniors) available through http://www.brownpapertickets.com/producer/1118485, 1-800-838-3006 ext 1, and at the door. For information: 865-522-5851, www.jubileearts.org
CASA Red Shoe Gala 2019
February 2, 2019
7:00-11:00PM
Category: Fundraisers
RED SHOE GALA 2019
Saturday, February 2nd, 2019 from 7:00pm-11:00pm at The Standard, 416 W Jackson Ave, Knoxville, TN 37902.
With our "There's no place like home." Wizard of Oz theme and dinner and dancing fun, our event features:
Local band The Coveralls for entertainment,
Open bar, full dinner, and delicious desserts,
Silent auction, including a large selection of local goods and exciting experiences.
Early Bird Tickets are $100 single and $180 per couple. After January 12, Tickets are $115 single and $200 per couple.
Red shoes are encouraged!

More information and Tickets at: https://www.casaofeasttn.org/rsg.
Chocolatefest Knoxville
Category: Culinary arts, Festivals & special events and Fundraisers
At 935 WORLD'S FAIR PARK DRIVE, Knoxville, TN 37902
9:00 AM to 5:00 PM
Price: General Admission $5, Chocolate Tasting Pass $20, Chocolate VIP Pass $50
Location: WORLD'S FAIR EXHIBITION HALL
Chocolate Tasting Ticket Times are available for 9am, 10:30am, Noon, 1:30pm and 3pm
Tasting Tickets are $25.00 per person and include admission into the Sweet Spot at your designated tasting time only. Traditionally, our tasting tickets sell out. Occasionally we have some to sell at the door, but it is rare so do not wait to purchase your ticket.
If you just want to come in and shop the Main Street Shopping vendors and Chocolatiers, you can purchase a General Admission ticket into the shopping area for a $5.00 donation to Knoxville's Ronald McDonald House.
You do not need to purchase a general admission ticket in advance. Just show up and purchase at the door. Shopping hours are 10am-5pm. https://www.visitknoxville.com/event/chocolatefest-knoxville/5310/
McClung Museum: Many Visions, Many Versions: Art from Indigenous Communities in India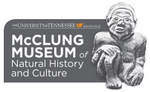 February 1, 2019 — May 19, 2019
Category: Exhibitions & visual art, Free event and History & heritage
Many Visions, Many Versions showcases works from four major indigenous artistic traditions in India: the Gond and Warli communities of central India, the Mithila region of Bihar, and the narrative scroll painters of West Bengal.
The exhibition features 47 exceptional paintings and drawings, selected from private collections in the United States and Europe, by 24 significant indigenous artists including Jangarh Singh Shyam, Jivya Soma Mashe, Sita Devi, and Swarna Chitrakar.
The exhibition explores the breadth of cultural traditions in India, revealing a dynamic aesthetic that remains deeply rooted in traditional culture, yet vitally responsive to issues of global concern. Rather than separating the art into sections distinguished by tribal and cultural affinities, the curators intentionally display the paintings thematically; accentuating the shared cultural features and contemporary concerns of these four communities that underlies the diversity of the artists' unique expressive forms, techniques, and styles. The exhibition is divided into four broad categories: Myth and Cosmology, Nature – real and imagined, Village Life, and Contemporary Explorations. For American audiences eager to know more about Indian art, Many Visions, Many Versions offers an opportunity for viewers of all ages to learn about life and culture in India through these remarkable artworks.
McClung Museum of Natural History and Culture, 1327 Circle Park Dr on the UT campus, Knoxville, TN 37996. Hours: Monday-Saturday, 9AM-5PM, Sunday, 1-5PM. Information: 865-974-2144, http://mcclungmuseum.utk.edu
Bad Water: Exhibition by Anna Buckner
February 1, 2019 — February 25, 2019
Category: Exhibitions & visual art and Free event
BAD WATER is an artist-run space in Knoxville, TN.
Hours: opening receptions & by appointment.
writetobadwater@gmail.com
@bad__water
Located at 320 E Churchwell Ave., Knoxville, TN 37917
Rala: Works by Cynthia Markert
February 1, 2019 — February 24, 2019
Opening Reception 6-9PM, Feb. 1
Category: Exhibitions & visual art
Cynthia Markert
February 1, 2019
6PM-9PM
We are excited to announce Cynthia Markert as our featured artist for the month of February! All paintings are one of a kind and would be the perfect Valentines gift for your sweetie! Please join us for a show opening and to meet the artist.
Rala
112 W. Jackson Ave
Knoxville, TN 37902
PH: (865) 525-7888
Instagram: @ShopRala
Art Market Gallery: February is Heart Month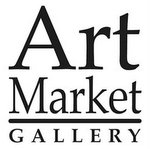 February 1, 2019 — February 24, 2019
Category: Exhibitions & visual art, Fine Crafts and Free event
February is Heart Month. Join us at the Art Market Gallery to celebrate Valentine's Day. We will feature heart themed art all month. "LOVE MAKES THE WORLD GO ROUND" We have gifts that your valentine will love. First Friday is a great opportunity to get ideas for your gift needs.
Remember we are open Monday through Saturday....11 AM to 6 PM, and
Sunday 1-6PM.
Art Market Gallery, 422 S. Gay St, Knoxville, TN 37902. Hours: Tu-Th & Sa 11-6, Fri 11-9, Su 1-5. Information: 865-525-5265, www.artmarketgallery.net
Knoxville Soap Candles and Gifts: Exhibition by John Malcolm McRae
February 1, 2019 — February 24, 2019
Category: Exhibitions & visual art, Fine Crafts and Free event
In celebration of Valentine's First Friday, Kilwins is proud to celebrate with Knoxville Soap Candle and Gifts as well as their artist and musical guests, John Malcolm McCrae and Kelle Jolle. Champagne, courtesy of Downtown Wine & Spirits will be served, along with light bites from Rosa's Catering, along with Kilwins' decadent chocolates and dipped strawberries for purchase. And of course, expect a delicious fudge samples, compliments of the Kilwins team!
This will be the opening of John's sculptural exhibit, his first in over 5 years. John will unveil new works and discuss his inspirations & processes. His work will be on display, and for sale at Knoxville Soap Candle and Gifts throughout February. Don't miss out on special event pricing he's offering exclusively for First Friday guests! John's event begins at 4pm.
John Malcolm McRae is an architect and Emeritus Professor in The University of Tennessee (UT)
College of Architecture and Design. His work at UT focuses on projects in Haiti and Appalachia. He is
also working as a ceramic artist, creating Raku fired torsos and fantasy creatures. His work on torsos
is primarily focused on custom work for clients. It is hand built, while done with careful attention to
accuracy in seeking to capture the essence of the subject. McRae works out of Mighty Mud
Ceramics, a pottery facility serving a community of artists in Knoxville, TN, where he currently resides.
McRae's sculpture work has been displayed in galleries in Seaside, FL, New York City, Highlands,
NC, the NY Hamptons and Knoxville, TN.
McRae has, over his career, served as Dean at two universities, including The University of
Tennessee and Mississippi State University. He is a registered architect and a graduate of The
University of Texas and Rice University. He has been involved in a range of research and creative
works including studies in gerontology and environmental education for children. McRae is a Fellow in
the American Institute of Architects (AIA) and served as National President of the Association of
Colleges and Schools of Architecture. He is self taught in his ceramic work, in which he has been
engaged for seven years. His sculpture work has been received by clients in 16 states, WDC, and
internationally.
714 S Gay St, Knoxville, TN 37902
Info: (865) 689-6545 or https://www.facebook.com/events/527461024432453/