Calendar of Events
Sunday, March 3, 2019
Knoxville Symphony Orchestra: Mozart & Tchaikovsky

Category: Music
Part of the Knoxville Symphony Orchestra's 2018-2019 Chamber Classics Series.
This program opens with Elgar's Serenade for Strings, a piece which, in in three short movements, represents the composer's nostalgia of standard 19th century British classical music. Mozart's Piano Concerto No. 9 will be performed by pianist Dr. Chih-Long Hu; the piece is known as "Jenamy,' which the composer wrote at age 21. The program concludes with Tchaikovsky's "Souvenir de Florence," inspired by a visit to Florence, Italy.
Music Director Aram Demirjian leads the Knoxville Symphony Chamber Orchestra featuring Mozart's Piano Concerto No. 9, featuring Dr. Chih-Long Hu. Pianist Chih-Long Hu is a Taiwan native whose performance career was launched after receiving honors including the Taipei National Concert Hall Arising Star, the Chi-Mei Artist Award, and prizes from the Mauro Monopoli International Piano Competition in Italy. An active performer, Hu performs extensively in Asia, Europe, and America appearing as a concerto soloist, recitalist, and chamber musician. Hu holds a Doctorate of Musical Arts in piano performance from the University of Michigan, a master's degree from Taipei National University of the Arts, and a bachelor's degree in civil engineering from National Taiwan University. Dr. Hu has served on the faculty at East Tennessee State University, and was recently appointed as the Sandra G. Powell Endowed Professor of Piano at the University of Tennessee where he began teaching in fall 2016.
At the Bijou Theatre, 803 S. Gay Street, Knoxville, TN 37902. Tickets and information: 865-291-3310, www.knoxvillesymphony.com
St. John's Cathedral Arts: Evensong for Everyone
Category: Free event and Music
The doors are open. Come, listen and enjoy. St. John's Cathedral believes in spreading love and sharing the transformative joy of worship to all through music. We invite the public to visit and partake in any of our world-class musical series.
EVENSONG FOR EVERYONE - Enjoy a contemplative hour as our choir performs traditional Evensong with music from all eras. This 45-minute experience is non-participatory and soothing. Stay afterward to greet the choir and converse with friends over a glass of wine or cup of tea. Experience the fellowship of St. John's Episcopal Cathedral in downtown Knoxville. Free to attend.
The radiance of the Last Sunday after Epiphany will be reflected in Joel Martinson's "Transfiguration Service."
St. John's Cathedral, 413 Cumberland Ave, Knoxville, TN 37902. Information: 865-525-7347, www.stjohnscathedral.org
Tennessee Stage Company: Auditions for Shakespeare On The Square
Category: Auditions, Free event and Theatre
The Tennessee Stage Company holds auditions for the 2019 Shakespeare on the Square season on Sunday, March 3, from 1:00 – 5:00 pm at First Presbyterian Church, 620 State Street.
Auditionees are requested to prepare two contrasting monologues, at least one classical, of no more than one minute each. Please bring two copies of a resume and a standard theatrical headshot. All auditions are by appointment only. For appointments please contact the Tennessee Stage Company by calling (865) 546-4280 or by e-mail at TennesseeStage@comcast.net.
The two shows to be performed this summer are A Midsummer Night's Dream and The Comedy Of Errorse. They will run from July 11 – August 11. Rehearsals will begin towards the end of May. www.TennesseeStage.com.
Ijams Nature Center: Take Action! Big and Small Ways to Save the Planet
March 2, 2019 — April 14, 2019
Category: Classes & workshops, Festivals & special events, Free event and Science & nature
Get Ready to Take Action! Join Ijams for "Take Action! Big and Small Ways to Save the Planet," a new initiative focused on environmental conservation. Free or low-cost classes, workshops and volunteer workdays will show you how to reduce your carbon footprint and protect natural resources. There's something for everyone in this series, so spread the word, bring your family and friends, and get ready to save the world. Attend two activities and you'll get to celebrate your accomplishments at an Action Heroes Conservation Celebration sponsored by Cherokee Distributing and Sierra Nevada Brewery. http://ijams.org/take-action-big-and-small-ways-to-save-the-planet/
Rala: Paris Woodhull Illustrations, featured artist
March 1, 2019 — March 31, 2019
Category: Exhibitions & visual art and Free event
March First Friday: 3/1/19 6PM-9PM
We are excited to announce Paris Woodhull Illustrations as our March featured artist! She will be showing a selection or hand-drawn celebrity illustrations. Join us for the show opening and to meet the artist! https://www.facebook.com/events/2262478983813853/
Rala, 112 W. Jackson Ave, Knoxville, TN 37902
Mon - Sat: 10:00 am to 8:00 pm and Sun: 11:00 am to 5:00 pm
PH: (865) 525-7888, Instagram: @ShopRala
Art Market Gallery: On an Artistic Note & Featured Artist Pebbie Mott
March 1, 2019 — March 31, 2019
Category: Exhibitions & visual art, Fine Crafts and Free event
Because color and melody say what words cannot, The Art Market Gallery, 422 South Gay St., Knoxville, will lend its many colors to the melodies of The Big Ears Music Festival scheduled for March 21-24 in downtown Knoxville. The gallery will host a month-long March art show "On an Artistic Note".
The show will highlight the work of AMG artists who are inspired by melody, dance, musicians and more. Some of the gallery's artists and their work will be featured March 15 on WATE-6's "Living East Tennessee" from 3 p.m. to 4 p.m. The artists will be on-hand and ready to discuss their work with the public March 23 at 3 p.m. to 5 p.m., at the gallery. These events will be hosted by AMG as a way of welcoming of an estimated 16,000 music festival fans.
The festival will take place in downtown locations from The Bijou to Jackson Avenue, The Art Market and Gallery's artists will create a place where music and art can come together and be enjoyed by all. The gallery will even feature portraits of some of the musicians performing at the festival this year. For more information, call (865) 207-3407 or visit us online at artmarketgallery.net.
The Featured Artist for the month of March is Pebbie Mott. Growing up as an "Army Brat", Pebbie has lived all over the world. While Pebbie's childhood was spent in many interesting locations, the main constant in her life was drawing and painting. Her education led to the Ringling School of Art in Sarasota, Fla. Upon graduation, she worked for 15 years as a commercial interior designer. She left the design world to spend her time raising her two daughters and pursue her passion for painting and art education. Currently Pebbie is an artist, working in oils and acrylics. For the last 19 years, she continues to teach painting and drawing at the John C Campbell Folk School in North Carolina. Her work can be seen in the Morning Song gallery in Haysville, N.C. Pebbie has expanded her art to include Christmas Village Backgrounds, sold on the internet.
Art Market Gallery, 422 S. Gay St, Knoxville, TN 37902. Hours: Tu-Th & Sa 11-6, Fri 11-9, Su 1-5. Information: 865-525-5265, www.artmarketgallery.net
Awaken Coffee: Exhibition by Barb Johnson
March 1, 2019 — March 31, 2019
Category: Exhibitions & visual art and Free event
Barb Johnson will show paintings from her award winning Mendelson series at Awaken Coffee. Inspiration for these paintings comes from the forms and complexities of industrial/mechanical equipment she discovered in a warehouse in Ohio. Join us for great art and good coffee!
Opening Fri Mar 1, 6-9 PM
Regular business hours are:
M-Th 7am-9pm, F 7am-10pm, Sat. 8am-10pm, Sun 1:30pm-8pm
Awaken Coffee, 125 W Jackson Ave, Knoxville, TN 37902
https://www.facebook.com/awakencoffeeoldcity/
Bijou Theatre: Exhibition by Cynthia Markert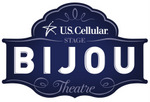 March 1, 2019 — March 31, 2019
Category: Exhibitions & visual art and Free event
Opens FRIDAY, MARCH 1 • 7PM - 8:30PM
You don't want to miss Cynthia Markert's Forty Years, the retrospective show currently on display at the Bijou, includes originals and canvas giclee representing forty years of painting - some that rarely leave Cynthia's studio.
Artist Cynthia Markert has been creating her mixed media paintings on wood since graduation from the University of Tennessee with a major in Studio Art and a minor in Women's Studies. Her biographies appear in Who's Who in America and Who's Who In American Women. Her work is included in the archives of the National Museum of Women in the Arts in Washington D.C.
Bijou Theatre, 803 S. Gay Street, Knoxville, TN 37902. Information: 865-522-0832, www.knoxbijou.com, www.ticketmaster.com
Broadway Studios and Gallery: Home
March 1, 2019 — March 30, 2019
Category: Exhibitions & visual art, Fine Crafts and Free event
The opening reception is First Friday, March 1 from 5-9pm
"Home" theme show, featuring 2-D & 3-D Artists
Broadway Studios and Gallery, 1127 Broadway St, Knoxville, TN 37917. Hours: Fri-Sat, 10-6, by appointment, or when the "open" sign is illuminated. Information: 865-556-8676, www.BroadwayStudiosAndGallery.com
The Tennessean Hotel: Photographer Richard Jansen
March 1, 2019 — March 29, 2019
Category: Exhibitions & visual art and Free event
THE TENNESSEAN Personal Luxury Hotel will feature works from local photographer Richard Jansen in its Drawing Room lounge starting March 1 and throughout the month.

Jansen is a retired U.S. Army lieutenant colonel originally from Kansas, but has called Knoxville home for more than two decades. His work is largely in color and the works on display in The Drawing Room lounge will feature colorful downtown Knoxville cityscapes.

Jansen has been published in many magazines and calendars and in Hallmark greeting cards and has been honing his craft since the day he received his first Kodak Brownie camera in 1954. His photography is about subject, light, composition and moments in time and is inspired by his study of Galen Rowell, Ansel Adams, Edward Weston, Eliot Porter, Philip Hyde and David Muench.

While there, enjoy The Drawing Room's fine spirits, handcrafted cocktails and fresh, seasonal small plates and sweet bites.

The Drawing Room is open for breakfast service from 7-10 a.m. Monday through Friday and 7-11 a.m. Saturday and Sunday. Evening service is from 3-11 p.m. Monday through Thursday, 3 p.m.-1 a.m. on Friday and Saturday, and 3-10 p.m. on Sunday. Located at 531 Henley St, Knoxville, TN 37902.
Bad Water: Exhibition by Catherine Richards
March 1, 2019 — March 25, 2019
Category: Exhibitions & visual art and Free event
BAD WATER is an artist-run space in Knoxville, TN.
Hours: opening receptions & by appointment.
writetobadwater@gmail.com
@bad__water
Located at 320 E Churchwell Ave., Knoxville, TN 37917