Calendar of Events
Sunday, July 7, 2019
The Central Collective: Good Sport Night
Category: Festivals & special events
CALLING ALL GOOD SPORTS!
Here's the deal. You purchase a ticket to a mystery event. Show up to The Central Collective at the specified date and time, and be ready for anything. Past events have included: a live studio game show, glass blowing, pizza making, trapeze lessons, an underground arcade, and a miniature horse petting zoo. These are events for folks who are curious, adventurous, and like trying new things & meeting new people.
We'll do our best to give you the information you need to decide if this month's Good Sport Night is right for you. If you have any concerns regarding dietary preferences, physical ability, or anything else, don't hesitate to give us a shout! Unless otherwise noted, these events are not programmed for children.
Location: The Central Collective
Food and Drink: BYOB. Not food-centered.
Dress Code: Wear something that can get a tiny bit messy.
Physical Activity: Low
Good Sport Level: 2/5
The Central Collective, 923 N. Central Street, Knoxville, TN 37917. Information: 865-236-1590, info@thecentralcollective.com, www.thecentralcollective.com
Circle Modern Dance: FIRST Annual Summer Open House
Category: Classes & workshops, Dance and Free event
Hosted by Circle Modern Dance
Join Circle Modern Dance for food, dance, and great conversation at our first annual Summer Open House! It will be all of the fun of regular Open House (each January), but with warmer weather outside! We will offer FREE class samplings in modern dance, ballet, and contact improv. If you like what you sample, you can purchase a discounted class pass - only offered during the Open House.
Vicissitude / A Retrospective
July 6, 2019 — August 15, 2019
Category: Exhibitions & visual art and Free event
Meet and Greet on Thu July 18, 5-7:30 PM
W. James Taylor is a Contemporary Fine Art Chalk Pastel Painter. His core artistic exploration is based on an abstract geometrical triptych, expressing what he felt and experienced as a young man of the turbulent 1960's, with the challenges of integration. He incorporates the stories his father, Eldred Libby Taylor, told him of his childhood in Georgia during the Jim Crow period with powerful subliminal imagery.
The idea for Vicissitude came to him over a six year period, with each panel representing a different time in the history of African Americans. His Mission is to engage his audience in conversation about the enormous sacrifice his ancestors made during the struggle for freedom and equality. When he's not creating images for Vicissitude, he loves composing songs and playing them on his acoustic guitar. He plays for local and national senior living communities and other venues throughout the United States. As a professional drummer with different bands he opened for famous acts on the Chitlin Circuit in the 1960's for performers like Rufus Thomas and Mary Wells, later in the 1970's opening for Parliament Funkadelic and Bill Withers at the Civic Coliseum in his hometown Knoxville, Tennessee. Art, music and the opening of his gallery in his mothers name " Geneva " has always been his passion.
At University of Tennessee Student Union Art Gallery
https://www.genevagalleries.com/current-events/
C for Courtside: Julie Wills - Battlefields
July 5, 2019 — August 2, 2019
Category: Exhibitions & visual art and Free event
Opening Reception: July 5, 2019, 7-10pm
C for Courtside is pleased to present a solo exhibition by Maryland-based artist Julie Wills. The exhibition, titled Battlefields, uses sculpture, installation and collage to address social, political, interpersonal and interior conflict. The exhibition will be on view from July 5 through August 2, with an opening reception Friday July 5 and a closing reception Friday August 2.
Wills skillfully mines large complex systems—language, the cosmos, climate, human history—for image, text and metaphor to poetically investigate the deeply human questions nested within. Battlefields features works that explore individual joy and heartbreak in times of social or political upheaval. Diverse materials including photographs, prints, locator flags, vinyl, and plaster are arranged as a series of tactical maps for navigating or making sense of love and loss. In some instances, these works incorporate imagery from physical battle sites such as Gettysburg and the beaches of Normandy; in other cases, the site of conflict is figurative, revealed only in material vestiges.
Julie Wills (www.juliewills.com) is an interdisciplinary artist working in the expanded field of sculpture, including installation, collage, performance and architectural interventions. She has been awarded residency fellowships at Jentel (WY), PLAYA (OR), The Hambidge Center (GA) and Pyramid Atlantic Art Center (MD), and has received support for her work from the Foundation for Contemporary Arts in New York. Wills is a 2019 recipient of an Individual Artist Award from the Maryland State Arts Council and her works are included in the White Columns Artist Registry in New York and the Institute of Contemporary Art Baltimore Flat Files.
For media and press inquiries: cforcourtside@gmail.com
Follow the gallery on Instagram: @cforcourtside
513 COOPER STREET, KNOXVILLE, TN 37917
WWW.CFORCOURTSIDE.COM
Knoxville Children's Theatre: Hairspray, Jr.
July 5, 2019 — July 28, 2019
Category: Dance, Kids & family, Music and Theatre
Knoxville Children's Theatre will present a live stage version of the popular musical, "Hairspray, Jr". The play will be performed July 5 through July 28: Thursdays and Fridays at 7 PM, Saturdays at 1 PM and 5 PM, and Sundays at 3 PM.
The 1950s are out and change is in the air! HAIRSPRAY JR. the familyfriendly musical piled bouffant high with laughter, romance, and deliriously tuneful songs is adapted from the original Broadway version which won 8 Tony Awards including Best Musical.
It's 1962, and spunky Tracy Turnblad has one big dream -- to dance on the popular Corny Collins Show. When she finally gets her shot, she's transformed from social outcast to sudden star. In balancing her newfound power with her desire for justice, Tracy fights to dethrone the reigning Miss Teen Hairspray, Amber von Tussle, and integrate a TV network in the process. With the help of her outsized mom, Edna, and guest DJ Motormouth Maybelle, the rhythm of Tracy's new beat just might prove unstoppable. The play is performed by 30 talented young actors, from ages 10 to 17.
Knoxville Children's Theatre, 109 E. Churchwell Avenue, Knoxville, TN 37917. Information/tickets: 865-208-3677, www.knoxvillechildrenstheatre.com
Art Market Gallery: Featuring Patricia Herzog and Carol Quin
July 5, 2019 — July 28, 2019
Category: Exhibitions & visual art, Fine Crafts and Free event
July Featured Artists -First Friday Reception: July 5, 5:30 – 9 p.m.
Patricia Herzog: Clay
Artist Statement: Patricia Herzog has been working as a professional clay artist since 1978 after graduating from the Uni-versity of Tennessee with a Master of Science Degree in Ceramics. Her recent work reflects her contin-ued interest in color, decoration, texture and function. Her ceramic forms are inspired by her travels and Tennessee surroundings with an emphasis on animal imagery, universal patterns in nature, and the art of ancient cultures. She hopes her work portrays a sense of humaneness in this
Carol Quin: Painting
I have been painting and exhibiting since the early 1990's, mostly in the Southeast although I have been in exhibition in NYC through World Fine Art Gallery, Ariel Gallery, and Abney gallery. I am inspired by nature and the local beauty of this area, as well as the psychologi-cal processes that create this inspiration. I was educated at the University of Tennessee (BS, MS, and PhD) in Human Ecology. I began painting in the early 80's as a watercolorist painting mostly nature, and rapidly moved into various mixed media, larger cre-ations, and more abstraction in design. My work is mainly from self-exploration and experimentation with the mediums and from the passion of exploring color and textures.
Art Market Gallery, 422 S. Gay St, Knoxville, TN 37902. Hours: Tu-Sa 11-6, Su 1-6. Information: 865-525-5265, www.artmarketgallery.net
Awaken Coffee: Artwork by Tracye Sowders
July 5, 2019 — July 28, 2019
Category: Exhibitions & visual art and Free event
Awaken Coffee will host an opening for artist Tracye Sowders Friday, July 5 from 6-9 pm. Her art will be on display for the month of July. Come join us for great art and great coffee!
Awaken Coffee is a live music venue, espresso bar, craft beer & wine bar and organic restaurant in the heart of downtown.
Awaken Coffee, 125 W Jackson Ave, Knoxville, Tennessee 37902
Rala: July First Friday - Print Palooza
July 5, 2019 — July 28, 2019
Category: Exhibitions & visual art and Free event
Print Palooza opens July 5th 6-9PM
It's no secret here at Rala that we love our printmakers! For July First Friday our wall will feature some of our shop favorites.

Rala, 112 W. Jackson Ave, Knoxville, TN 37902
PH: (865) 525-7888
Instagram: @ShopRala
https://www.facebook.com/events/672553026504438/
Oak Ridge Playhouse: 9 TO 5, the musical
July 5, 2019 — July 21, 2019
Showtimes
Fri Jul 5, 2019 | 8:00PM
Sat Jul 6, 2019 | 8:00PM
Thu Jul 11, 2019 | 8:00PM
Fri Jul 12, 2019 | 8:00PM
Sat Jul 13, 2019 | 8:00PM
Sun Jul 14, 2019 | 2:00PM
Fri Jul 19, 2019 | 8:00PM
Sat Jul 20, 2019 | 8:00PM
Sun Jul 21, 2019 | 2:00PM
It's the late 70's and girl-power rules when three female co-workers are pushed to the boiling point by their sexist, egotistical, lying, hypocritical bigot of a boss. Revenge is on the agenda when Violet, Judy and Doralee concoct a plan to get even and live out their wildest fantasy -- giving their boss the boot!
FOR PG-13 AUDIENCES
Oak Ridge Playhouse, 227 Broadway, Oak Ridge, TN 37830. Information and tickets: 865-482-9999, www.orplayhouse.com
Townsend Artisan Guild: Exhibition at Blount County Library
July 1, 2019 — July 31, 2019
Category: Exhibitions & visual art and Free event
Throughout the month of July and featuring TAG artisans' work.
508 N Cusick St, Maryville, TN 37804
Phone: (865) 982-0981
Townsend Artisan Guild: www.townsendartisanguild.org
East Tennessee Historical Society: "It'll Tickle Yore Innards!": A (Hillbilly) History of Mountain Dew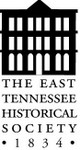 June 29, 2019 — January 20, 2020
Category: Exhibitions & visual art and History & heritage
"It'll Tickle Yore Innards!": A (Hillbilly) History of Mountain Dew
Special Members Preview: Thursday, June 27, 2019, from 4:00-6:00 p.m.
The exhibition highlights the drink's history, from the origins of the term "mountain dew" and the development of the marketable hillbilly image that influenced media and culture, to becoming the third most popular soft drink brand.

The exhibition includes more than 200 artifacts highlighting the drinks history, moonshining, and the hillbilly image. The exhibition begins with video footage of early moonshine busts and a visit to a moonshine still in Cocke County in 1938. A variety of liquor jugs, dating from as early as the 1890s are on display with other moonshine paraphernalia. There is an assortment of artifact reflecting the early color writers and their effects on the hillbilly image, as well as artifacts from Knoxville's 1910 Appalachian Exposition. One case contains a variety of "hillbilly" memorabilia, including Beverly Hillbillies dolls, comic books, Lil' Abner items, and a pair of Hee Haw overalls.

The exhibition features a 1900 carbonation machine from the Roddy Coca-Cola Bottling Company in Knoxville and a sizeable display of rare and highly collectable bottles, including a few dating to Knoxville in 1927, a progression of Mountain Dew bottles over the years, and a variety of other vintage soft drinks from around the region. Of special interest are the "Barney and Ally" bottles, which were the first Mountain Dew bottles ever produced. In 1951 and 1952, the Hartman Beverage Company produced 7 oz. green and clear bottles. The applied color label's bare the name of the creators of Mountain Dew. In the early 1950s, green bottles were reserved for "colorless" flavors, while clear bottles were used for drinks where the color would reflect the actual flavor. Mountain Dew was originally bottled as a set of flavored drinks and not as a specific flavor like today. Also displayed are a variety of items relating to the Hartmann family.

East Tennessee Historical Society, 601 S. Gay Street, Knoxville, TN 37902. Museum hours: M-F 9-4, Sa 10-4, Su 1-5. Information: 865-215-8824, www.easttnhistory.org
Theatre Knoxville Downtown: 45 Seconds From Broadway
June 28, 2019 — July 14, 2019
Category: Theatre
By Neil Simon
Directed by Keri McClain
45 Seconds from Broadway is Neil Simon's "Valentine to New York."
Set in the Polish Tea Room (a coffee shop / restaurant based on the real life Edison Cafe in New York City), characters wander in and out, sitting down, chatting with each other, building friendships, and giving glimpses into their lives in the "Big Apple."
Bernie and Zelda run the place and make it what it is – a home away from home for everyone who enters. They also help young, starving artists by giving them food, advice, and employment. Established actors and native New Yorkers also frequent the coffee shop, bringing character, humor, and wisdom with them.
45 Seconds from Broadway is play about normal, everyday people, their tragedies and triumphs, and the small coffee shop / restaurant in which they sit, relax, and spend time among friends.
Theatre Knoxville Downtown, 800 S. Central Street, Knoxville, TN 37902. Information & tickets: 865-544-1999, www.theatreknoxville.com