Calendar of Events
Saturday, April 4, 2020
The Winter Farmers' Market
April 4, 2020 — April 18, 2020
Category: Culinary arts, food, Free event, Kids, family and Science, nature
Our Winter Farmers' Market will be OPEN April 4, 11, & 18, with some modifications.
The market will be open from 10am - 1pm, and moved to the large parking lot at the corner of Morgan and Third Ave, just next to the usual venue, Central United Methodist Church, at 201 E Third Ave. The parking lot attached to the church and nearby street parking are available for customers.
If you or someone in your household has a fever or cough, please do not attend the market in person. Our staff will be happy to help connect you with vendors who offer delivery or alternative pick-up options.
Vendors will be spaced 10' away from each other, and customers are asked to stand 6' away from each other while waiting for their turn to check out. Please verbally order from vendors and refrain from touching product you do not intend to buy.
We continue to offer SNAP processing and SNAP doubling up to $20 per day for all SNAP customers.
We will not be hosting Kids Club activities, but will offer PoP Bucks as usual and a take-home activity. Parents will receive $5 for any child under their guardianship that has registered with Nourish Kids 2020, even if the child is not present at the market. Check-in at the information booth to receive PoP Bucks. Families who are new to PoP Club may also receive PoP Bucks by checking in at the information booth.
There will be handwashing stations at the market and we encourage customers to utilize them upon entering and exiting the market.
We encourage customers to pre-order from vendors to reduce time at market, if possible. Many can take payment by credit card over the phone, or via payment apps like Paypal, Square, or Venmo. We will post a list of vendors attending on Friday morning and invite you to contact them directly, or call us day of at 865-805-8687. April 4 vendors are listed a the bottom of this newsletter.
There will be one entrance and exit to assist in limiting the number of customers in the market area at one time.
We encourage those that are able to utilize delivery and preorder options mentioned above.
Dogwood Arts: Chalk Walk
April 4, 2020
8 AM - 8 PM
Category: Exhibitions, visual art, Festivals, special events, Free event and Kids, family
POSTPONED
The Dogwood Arts Chalk Walk is one of our most popular events enjoyed by attendees from all over our region, both young and old. Chalk Walk will feature over 300 artists and collaborative teams working on site from 8AM-8PM to complete their artwork. This event draws over 25,000 people each year, and the winning artists are presented with ribbons and cash awards.
In Market Square, Downtown Knoxville
Dogwood Arts, 123 W. Jackson Ave, Knoxville, TN 37902. Information: 865-637-4561, https://www.dogwoodarts.com
Town of Farragut: Book Fest
April 4, 2020
10:00AM-1:00PM
Category: Free event, Kids, family and Literature, reading, writing
Book Fest, held at the Farragut Community Center, is a free annual event sponsored by the Farragut Arts & Beautification Committee. It features local storytellers, book signing by local authors, art activities, entertainment and more.
Saturday, April 4, 2020 at 10 AM – 1 PM.
239 Jamestowne Blvd, Knoxville, TN 37934-2727, United States
Hosted by Town of Farragut
More information at https://www.facebook.com/events/181694886572760/?active_tab=about.
For more information, check out farragutparksandrec.org.
Jubilee Community Arts: Kelle Jolly and The Will Boyd Project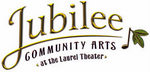 Category: Music
CANCELLED
Jazz
Originally from South Carolina, Kelle and her saxophonist husband Will Boyd make their home in Knox County. Kelle's music influences include Sister Rosetta Tharpe, Nina Simone and Sarah Vaughan, and her repertoire includes early regional women blues and sacred singers, among them Knoxvillians Leola Manning and Ida Cox. Kelle is host of "Jazz Jam with Kelle Jolly" on WUOT 91.9. Will Boyd is a member of the Knoxville Jazz Orchestra.
Tickets: $15
Jubilee Community Arts at the Laurel Theater, 1538 Laurel Ave, Knoxville, TN 37916. Tickets (discounts apply to advance purchase, JCA members, students & seniors) available through http://www.brownpapertickets.com/producer/1118485, 1-800-838-3006 ext 1, and at the door. For information: 865-522-5851, www.jubileearts.org
Our Place Art: Autism Awareness Bookfair at Barnes & Noble
April 4, 2020
10 AM - 6 PM
Category: Free event, Kids, family and Literature, reading, writing
Barnes and Noble 8029 Kingston Pike Knoxville, TN 37919.
Join Our Place Art for a free fun-filled event for kids to celebrate Autism Awareness Month. There will be plenty of activities for individuals of all ages, including: arts and crafts, games, story time, door prizes and more!! There will be a special art display by artists with Autism and other disabilities. All proceeds will benefit Our Place Art Camps 2020 including: Our Place Art Camp 2020 for youth ages 7 to 12 and Our Place Art Teen Life Skills Camp for ages 13 and up.
This is a FREE event to register via Eventbrite: https://www.eventbrite.com/e/our-place-art-autism-awareness-bookfair-at-barnes-noble-tickets-94063252721
Smithsonian Magazine: Museum Day**
Category: Free event, History, heritage and Kids, family
Get Free Tickets to Participating Museums!
Museum Day is an annual celebration of boundless curiosity hosted by Smithsonian magazine. Participating museums and cultural institutions across the country provide free entry to anyone presenting a Museum Day ticket. The Museum Day ticket provides free admission for two people on Saturday, April 4. Area participants currently include: Children's Museum of Oak Ridge (10 AM – 4 PM); Knoxville Museum of Art (10 AM – 5 PM, free every day!); Mabry-Hazen House (10 AM – 3 PM); Museum of East Tennessee History (10 AM – 4 PM); and Sequoyah Birthplace Museum (9 AM – 5 PM).
University of Tennessee School of Music Fundraiser
Category: Fundraisers
Celebrate 225 years of the University of Tennessee with us at Club 225!
Saturday, April 4, at 6 p.m.
Cherokee Country Club, 5138 Lyons View Pike.
Thanks to the generous sponsorship of Pilot Flying J, all contributions from this black tie event will fund scholarships to attract the very best young musicians to the University of Tennessee.
The evening will feature entertainment by outstanding students and faculty from the School of Music. A cocktail reception with open bar, hors d'oeuvres, and silent auction begins at 6 p.m. Dinner will be served at 7:30 p.m. with entertainment throughout and live auction to follow.
Please RSVP by March 13 at https://alumni.utk.edu/s/1341/alumni/interior_alumni.aspx?sid=1341&pgid=14148&gid=2&cid=24554&ecid=24554&post_id=0
Thank you for your continued support of the School of Music, and we look forward to an amazing evening at Club 225.
UT School of Music: Unless otherwise noted, concerts are FREE and open to the public. The Alumni Memorial Building located at 1408 Middle Drive on the UT campus. (The James R. Cox Auditorium is located in the Alumni Memorial Building.) The Natalie Haslam Music Center is located at 1741 Volunteer Blvd on the UT campus.
*For individual or small group performances, please check the web site or call the day of the event for updates or cancellations: 865-974-5678, www.music.utk.edu/events
Knoxville Community Darkroom: Camera Swap Meet**
Category: Exhibitions, visual art, Festivals, special events and Free event
CANCELLED
9AM-1PM - This event is open to everyone in the community, swap and sell your photo equipment and used gear! Any and all camera related equipment is welcome, space is limited so message us to reserve your spot on a table. KCD will NOT be collecting money from sales or pricing items, we are merely providing a venue for a swap! If you'd like to reserve a spot at a table to sell your gear, there is a fee of $10 to participate in the event. Shopping and swapping are free and open to the public. Email us to reserve your space: theknoxvillecommunitydarkroom@gmail.com
The Knoxville Community Darkroom, 126 Jennings Avenue, Knoxville, TN 37917. www.theknoxvillecommunitydarkroom.org
Historic Ramsey House: Vintage Baseball**
April 4, 2020
12 PM and 2 PM
Category: Festivals, special events, Free event, History, heritage and Kids, family
Experience America's game as it was played in 1864! This free public event is enjoying its 7th season and Historic Ramsey House is proud to be a part of this historic reenactment Come out to witness barehanded Civil War era base ball utilizing the rules, customs and sportsmanship of 1864! Our local Knoxville teams bear the names of actual teams that existed in Knoxville during that time.
The Knoxville Holstons and Emmett's Machinists play other vintage league teams from around the state Admission is always FREE!
Bring a blanket or chair for comfort. Concessions will be available.
No Gloves… No Spittin… No Slidin… No Swearin!
Historic Ramsey House, 2614 Thorngrove Pike, Knoxville, TN 37914. www.ramseyhouse.org or 865-546-0745
Art Market Gallery: Works by Lynda Best & Harriet Howell
April 3, 2020 — April 26, 2020
Category: Exhibitions, visual art, Fine Crafts and Free event
Friday Reception: April 3, 5:30 – 9p.m.
Harriet Howell, Silk Painting
My main focus in silk painting is exploring color, pattern and texture in nature. My goal is to create beautiful, wearable art that enhances and expresses the personality of the wearer. I have always loved textiles, and painting on silk is a fun and challenging medium with which to explore ideas and new adventures. Ultimately, I hope the wearer of my work also shares the adventure.
I have a BFA from the University of Tennessee and worked as a graphic designer for 20 years. I now paint full time on both paper and silk. I work primarily in plein aire or abstract painting in water media and pastel. Some of my silk dyes are derived from plants in my yard and some are commercially produced. In whatever medium I use, the imagery is always based on the natural world.
Lynda Best, Acrylic Painting
I was born in Wichita, Kansas and because my father worked for Boeing and the Apollo program, I moved around the Southern United States during my childhood. I have been creating art for as long as I can remember. Even as a junior high student, I had an art studio in my daddy's garage and taught art to children in the elementary grades. I sold my paintings to my teachers and I knew that I had a special talent in how I "saw" the world. I remember riding in the backseat of the car finding hidden images in the trees along the road as we drove by. Nature is a magnet for me to understanding myself. As I grew older, I developed a style showing the "frozen moment" we perceive when we look at anything in nature. For me, everything in nature is moving energy. That is a part of my spirituality. The spirit is found and often rediscovered in nature. This connection nourishes my being! The mountain seasons inspire changes in water, flowers, and the spirit. Nature's transforming power can be most directly witnessed in the growth cycle of the flowers and the seasonal changes in water levels in our streams and rivers. I use acrylic in a modern impressionistic style with entrancing outlines and colors that act to "freeze" the movement of the shape while capturing a moment in the continual change on display in our beautiful Tennessee.
Art Market Gallery, 422 S. Gay St, Knoxville, TN 37902. Hours: Tu-Sa 11-6, Su 1-6. Information: 865-525-5265, www.artmarketgallery.net
Theatre Knoxville Downtown: Of Good Stock
April 3, 2020 — April 19, 2020
Category: Theatre
CANCELLED
SHOW TIMES: Thu: 8:00 pm, Fri: 8:00 pm, Sat: 8:00 pm, Sun: 3:00 pm
by Melissa Ross
When legendary novelist Mick Stockton died, he left his three daughters a house in Cape Cod, control over his books, and a whole lot of issues.
Years later, the men in their lives struggle to be a part of this elusive family's legacy. It's not always easy keeping up with the hurricane of the whip-smart and sharp-tongued Stockton Sisters. Especially during a weekend filled with dramatic confrontations and surprising confessions. But good scotch helps.
A raw, poignant, and hilarious look at the fun and dysfunction of family.
Theatre Knoxville Downtown, 800 S. Central Street, Knoxville, TN 37902. Information & tickets: 865-544-1999, www.theatreknoxville.com
Gallery 1010: The END! Curated by Ashlee Mays
April 3, 2020 — April 5, 2020
Category: Exhibitions, visual art and Free event
Opening reception: April 3, 6-9pm
Artists: MARY CLIMES, MURRY KLUMPS, MARK KLINES, MARIE SLIMES, AND THEIR FRIENDS
It is getting so very hot outside. The power has been out for about a week now... and there is something oozing up from the sewer vents. The END! brought to you by Mary Climes, Murry Klumps, Mark Klines, Marie Slimes, and their friends pick it up from here:
Through the McClung's Visions of the End, we see a Medieval fantasy of the Apocalypse that reminds us of how long we have been dreaming of the final straw. Gallery 1010 follows this through with a contemporary response to our last days on this planet. Fields of corn and porn encapsulate our final narrative from the artist, printmaker, and cartoonist Mary Climes.
Gallery 1010 is Tennessee's only student run gallery, providing a rare experience for students to have full control over their exhibitions. Climes is a current graduate student in the nationally ranked printmaking program here at the University of Tennessee and the show is curated by the director of Gallery 1010, Ashlee Mays, who is also a UTK graduate student. As an additional treat, The END! will also feature a curated portfolio exchange from contemporary artists across the country. This portfolio plays off of early devotional prints, 14-15th century European woodblocks that give both a snapshot of public and private matters of devotion.
Please note that this exhibition features work with adult themes, and discretion is advised.
Gallery 1010, 1150 McCalla Ave, Knoxville, TN 37917. Hours: Fri-Sun 12-4 PM, Fri 6-9 PM. Additional hours by appointment. Information: https://gallery1010.utk.edu/