Calendar of Events
Sunday, February 17, 2019
Contemplative Movement Class
November 18, 2018 — December 31, 2019
Category: Dance and Festivals & special events
Sundays from 1:30-3pm @ Breezeway Yoga Studio
In contemplative movement we explore the relationship between the visible body and the unseen energy that animates the body. Specifically, we focus on two key aspects of practice:
- How our energy moves through the body so we can determine where it flows freely, where it's obstructed & to understand why.
- And how to sustain our capacity to remain open when our habitual patterns cause us to block the free flow of energy through our bodies.
To achieve this, we work with both active and passive movement elements, holding some poses for longer periods and others for shorter periods connected by flowing movement linked with the breath. During practice we document what we learn which supports our ability to anchor our awareness as a witness to our experience, rather than the conditioned minds response which is identified with our experience. When students become skilled at centering their awareness through the lens of the witness they no longer judge their experience nor seek to perform or perfect the poses. Instead, their minds become free to explore the present moment, including their bodies, exactly as it is and to know themselves beyond the limitations that the conditioned mind habitually places on them.
If you feel limited in anyway -- in your body, mind or emotions -- this practice will support you in developing a conscious and aware relationship to the witness so that you can remain open to the life that longs to be lived through you, free of the expectations, judgments or demands of the conditioned mind.
No experience is necessary, just a willingness to explore living your life beyond the current limitations you've placed on yourself. Class starts at 1:30, arrive early to get set up and bring a notebook and pen to document what you learn. Drop-ins $15/ 10 Class Studio Pass $120. https://breezewayyoga.com/event/process-based-contemplative-movement/
Circle Modern Dance: Classes
January 1, 2018 — December 31, 2019
Category: Classes & workshops and Dance
Join Circle Modern Dance on Wednesdays and Sundays for dance classes; Open to the public and available for all ages!
Ballet: Wednesdays at 6:00 pm with Kim and Sunday at 1:00 pm with Dr. Mary
Modern: Mondays at 6:00 pm with Jeny and Sundays at 2:00 pm with Amelia
First class is Free. $10 per class with class cards and annual passes available. Every body has the right to dance!
In the Emporium Center Annex, 100 S. Gay Street, downtown Knoxville. Info: www.circlemoderndance.com
Lark in the Morn English Country Dancers at the Laurel Theater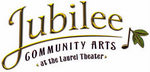 January 1, 2014 — December 31, 2019
Category: Dance, Free event and Music
Sundays at 8:00 PM. 17th-18th Century Social Dancing with live music. Beginners welcome, no partner is required. Also Rapper Sword dance group meets most Sundays at 7:00 PM. Free. Call 865-546-8442.
At the Laurel Theater, 1538 Laurel Ave, Knoxville, TN 37916. For information: 865-522-5851, www.jubileearts.org.