Calendar of Events
Monday, October 14, 2019
BreedArts School of Art and Dance Fall Program
August 5, 2019 — November 22, 2019
Category: Classes & workshops, Dance, Exhibitions & visual art and Kids & family
BreedArts School of Art and Dance is a program for youth located in the Annex Studio of the Emporium. This year, the Fall Season will offer a variety of Dance classes to include Modern, Ballet, Hip Hop, Tap, and an Intro to Movement class! The school also offers an Art Class on Tuesday afternoons, taught by Amelia Breed, and is very excited to announce a New DOWNTOWN KNOXVILLE HOMESCHOOL CO-OP, offering a day program on Fridays! Classes are intended for ages 4-13. Through exploration of dance concepts and techniques, students learn to identify and coordinate parts of their body into various movement patterns, developing strength and flexibility, and stimulating brain function. Students have the opportunity to empower their creative talents as they learn the art of choreography. As part of our core values, we encourage healthy body image and body knowledge for each dancer's physical safety. Class schedule: https://docs.wixstatic.com/ugd/9046c2_123c153a851342aa8347f0e619db8915.pdf.
For more information, visit www.breedarts.com or these specific links:
+ Art Classes, for Ages 6-12, Tuesdays, Aug 6 – Nov 19, 3:30-4:30 PM. $50 per student/monthly rate. Join us for an exploration of 2D and 3D fundamentals! To include painting, drawing, collage, paper sculpture, printing, textile arts, and more! We will explore a wide range of material and learn a little bit of art history! www.breedarts.com/art-classes
+ Homeschool Co-op, for Ages 6-12, Fridays, Aug 9 – Nov 22, 9 AM – 3 PM. $100 per student/Monthly rate; $40 per student per day Drop-In rate. Sibling discount 20%. Includes yoga, open work, lunch, social studies, and art. www.breedarts.com/homeschool-co-op
Knoxville Contra Dancers at the Laurel Theater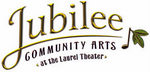 January 1, 2016 — December 31, 2020
Contra dancing to live acoustic music. No experience or partner required. Dances are held every Monday night at 8:00 PM. Call: 865-599-9621.
At the Laurel Theater, 1538 Laurel Ave, Knoxville, TN 37916. For information: 865-522-5851, www.jubileearts.org.