Calendar of Events
Thursday, October 18, 2018
McClung Museum: Sights of Power Lecture Series: Herman Gray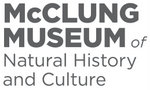 October 18, 2018
5:30-7 PM
Category: Free event, History & heritage and Lectures
Sights of Power: Race and Visual Culture Lecture Series, Herman Gray
Herman Gray, Professor of Sociology at University of California, Santa Cruz, will give a lecture revisiting assumptions about the struggles over visibility and recognition in television coverage of the civil rights movement, title TBD as a part of the Sights of Power: Race and Visual Culture Lecture Series in conjunction with special exhibition For All the World to See: Visual Culture and the Struggle for Civil Rights.
Professor Gray is one of the foremost scholars of African American popular culture in the United States. His field-defining book Watching Race (1995) and the incisive Cultural Moves (2006) have made an indelible impact across several fields, including African American studies, visual culture studies, sociology, and American studies. His recent scholarship has explored paradoxes of visibility in neoliberalism: what kinds of justice is (not) afforded by recognition and inclusion in contemporary popular culture.
McClung Museum of Natural History and Culture, 1327 Circle Park Dr on the UT campus, Knoxville, TN 37996. Hours: M-Sa 9-5, Su 1-5. Information: 865-974-2144, http://mcclungmuseum.utk.edu
Art Guild of Tellico Village Meeting with Jeanne Dole
October 18, 2018
9:30 AM - 12:30 PM
Category: Free event and Lectures
The Art Guild of Tellico Village will have the talented Local artist, Jeanne Dole, as our featured speaker. Jeanne recently taught watercolor aboard Cunard's Queen Victoria--her presentation will give insights on this experience. For two weeks, her classes on the cruise ship created paintings inspired by Mediterranean ports-of-call in Portugal, Spain, Italy, and Corsica. At home, Jeanne's watercolor subjects often come from world travel where she connects with the drama and beauty of nature and quaint architecture. She is a member of the Tennessee Watercolor Society, the Knoxville Watercolor Society, and the Fountain City Art Guild. She exhibits her paintings in regional shows. Examples of her work appear on Artist Sites(http://artistsites.org/jeannedole/).
Top floor of the Tellico Village Yacht Club. Refreshments: Light refreshments and beverages will be served before the speaker presents. For more information please go to www.artguildtellicovillage.org.
Knoxville History Project: The Surprising Origins of Knoxville-area Football
Category: Free event, History & heritage and Lectures
"The Surprising Origins of Knoxville-area Football," our monthly talk at Maple Hall. (Rescheduled from September)

We'll be talking about how our favorite (?) sport arrived in Knoxville, through some surprising twists involving an Ivy Leaguer and a Japanese student in the 1880s and early '90s. We'll be holding this discussion about football, by the way, on the site of what we believe to be the origin of team sports in East Tennessee.
As always, this is a free event with food and beverages available for purchase. 21+ only. At Maple Hall, 414 S. Gay Street.
Knoxville History Project: 865-300-4559, www.Knoxvillehistoryproject.org