Calendar of Events
Monday, August 21, 2017
McClung Museum: Museum Store Back to School Sale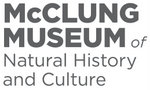 August 21, 2017 — August 31, 2017
10-11:30 AM
Category: Festivals & special events
The McClung Museum Store's annual Summer Sale will be open to the public August 21–31st. Jewelry, books, and toys are just a few of the items that will be discounted. As always, tax is included, and all proceeds from the store sales go to support our free educational programming. Hurry in for back to school savings while supplies last.
The Store is open during regular museum hours:
Monday–Saturday: 9:00 a.m.–5:00 p.m.
Sunday: 1:00–5:00 p.m
McClung Museum of Natural History and Culture, 1327 Circle Park Dr on the UT campus, Knoxville, TN 37996. Information: 865-974-2144, http://mcclungmuseum.utk.edu
Castleton Farms Presents: Total Eclipse on the Farm
August 21, 2017 — August 22, 2017
gates open at 11:00AM
Category: Festivals & special events and Music
On August 21, enjoy live music, food trucks and celebrate the eclipse at Castleton Farms, 150 Cedar Grove Rd, Loudon, TN 37774! The Chillbillies will play from 5:00-7:00PM.
Gates open at 11:00AM. $10 adult admission, $5 student and children 7 and under free.
Information at 865.376.9040, Email: info@castletonfarms.com,
castletonfarms.com
Blount Mansion: Eclipse Watching Party
Category: Festivals & special events, Kids & family and Science & nature
Come to Blount Mansion for our Eclipse Watching Party. This amazing opportunity to witness a solar eclipse is free to the public! We are offering a box lunch for $10 a person with an RSVP. Otherwise just come to the visitors center and get a great view. The University of Tennessee Dept. Of Physics and Astronomy has generously donated viewing glasses and information about the eclipse. Don't miss your chance to see this amazing natural phenomenon. To RSVP for lunch call 865-525-2375 or email info@blountmansion.org.
Blount Mansion, 200 W. Hill Avenue, Knoxville, TN 37902. Information: www.blountmansion.org
Goodwill Industries-Knoxville: Head Back to School in Style
August 11, 2017 — August 27, 2017
Category: Festivals & special events
Who's ready for Back to School? We are! Find great deals on stylish clothes for the students in your family at Goodwill!
Now, looking great is even more affordable than ever! Show your college ID August 11-27 for a 25% student discount! Don't wait for tax-free weekend! Clothes at Goodwill are tax-free year-round!
Goodwill Industries-Knoxville: 865-588-8567, www.gwiktn.org
Union Ave Books: Upcoming events
January 1, 2017 — December 31, 2017
Category: Festivals & special events, Free event and Literature & readings
Upcoming events:
Wednesday, August 30, noon - The Bookaholics will discuss The Hakawati by Rabbih Alameddine
Wednesday September 20th at 6 pm The Southern Literature Book Group discusses Washed in the Blood by Lisa Alther
Thursday September 21st at 6 pm Book signing with Leah Weiss reading from her new novel, If the Creek Don't Rise
Wednesday September 27th at Noon The Bookaholics Reading Group discusses The Glorious Heresies by Lisa McInerny
Sunday October 1st at 2 pm Fall into Poetry with the Atomic Blondes, three of the region's finest poets, Linda Parsons, Rita Sims Quillen and Susan O'Dell Underwood
Thursday, October 12th at 6 pm Book signing with award-winning author Wiley Cash reading from his new novel The Last Ballad
Sunday October 15th at 2 pm Book signing with author Jim Minick reading from his new book Fire is Your Water. This event is a fundraiser for the Appalachian Community Fund.
Wednesday October 18th at 6 pm The Southern Literature book Group discusses A Summons to Memphis by Peter Taylor
Wednesday October 25th at noon The Bookaholics Reading Group discusses In a Dark, Dark Wood by Ruth Ware
All events are free and open to the public. UNION AVE BOOKS, 517 Union Avenue, Knoxville, TN 37902. Information: 865-951-2180, www.unionavebooks.com
Ijams Nature Center: Events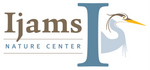 January 1, 2015 — December 31, 2017
Category: Classes & workshops, Festivals & special events, Free event, Kids & family and Science & nature
July 17, 2017 IJAMS CREATIVE SERIES: Drawing Series- Still Life
July 19, 2017 FAMILY PROGRAM: Family Nature Scramble
July 21, 2017 IJAMS FAMILY WILDLIFE SERIES: Paddle-about with Ijams
July 22, 2017 ANIMAL PROGRAM: Ijams Creature Feature
July 22, 2017 ANIMAL PROGRAM: Ijams Creature Feature
July 23, 2017 ANIMAL PROGRAM: Creature Feature
July 23, 2017 ANIMAL PROGRAM: Ijams Creature Feature
July 23, 2017 IJAMS FAMILY WILDLIFE SERIES: Summer Bug Safari
July 24, 2017 CREATIVE SERIES: Kids Creative Art and Nature Days- Face Mugs (Part 1)
July 24, 2017 IJAMS CREATIVE SERIES: Drawing Series- Plein Air
July 25, 2017 CREATIVE SERIES: Kids Creative Art and Nature Days- Handmade Fossils
July 26, 2017 CREATIVE SERIES: Kids Creative Art and Nature Days- Painting and Planting Class
July 27, 2017 CREATIVE SERIES: Kids Creative Art and Nature Days- Recycled Robots
July 27, 2017 FAMILY PROGRAM: Family Nature Scramble
July 28, 2017 CREATIVE SERIES: Kids Creative Art and Nature Days- Painting of the Face Mugs (Part 2)
July 28, 2017 SPECIAL EVENT: Doggy Date Night
July 29, 2017 IJAMS SANCTUARY SERIES: Sunrise Stretches, and Smoothies
July 29, 2017 ANIMAL PROGRAM: Ijams Creature Feature
July 29, 2017 ANIMAL PROGRAM: Ijams Creature Feature
July 30, 2017 ANIMAL PROGRAM: Creature Feature
July 30, 2017 ANIMAL PROGRAM: Ijams Creature Feature
July 31, 2017 IJAMS CREATIVE SERIES: Drawing Series- Portraiture
More events at http://ijams.org/events/. Ijams Nature Center, 2915 Island Home Ave, Knoxville, TN 37920. Hours: Grounds and trails open during daylight hours. Call for Visitor Center hours. Information: 865-577-4717, www.ijams.org