Calendar of Events
Friday, June 23, 2017
Kuumba Festival 2017: Uplifting the Power of Creativity
June 22, 2017 — June 25, 2017
Category: Culinary arts, Dance, Exhibitions & visual art, Festivals & special events, Free event, History & heritage, Kids & family and Music
Thursday, June 22nd, 6:00pm
KUUMBA FESTIVAL kicks off with "Seeding the Garden of the Mind" Celebrating Kuumba Kamp participants and parents at Haley Heritage Square

Friday, June 23rd, Market Square - 12-8 PM
12:00 noon - The Kuumba Marketplace will open the day's event with food and merchandise vendors from all over the country.
1:00 - 2:30pm African Dance workshop - Free to the Public
2:30 - 5:00pm - Local talent showcase
5:00pm - 6:00pm - Taria Person will Bless the stage on Market Square with Poetry and spoken word mixed with classic music and positive Hip hop
6:00pm - The JUNKANU (Parade) featuring festival participants, Stilt Walker, Kuumba Watoto Dance and Drum Company.
Beginning on Cumberland and market Street to the Market Square stage.
6:30pm - Kuumba Watoto Dance and Drum Village Extravaganza.
8:00pm - Live Concert: featuring Cobalt Blue / enjoy soulful sounds of Reggae and conscious hip-hop From Nashville, Tn
Saturday, June 24th, Morningside Park, 12:00pm - 10:00pm
Enjoy the African Market Place with traditional crafts, clothing, and foods. World Children's Village with Inflatable Jump Houses
1:00pm -2:30pm -African Dance workshop - Free to the Public
2:30 - 3:30pm - Power words workshop with Taria Person
3:30pm - 5:00pm - Bring your children for lots of fun and Games with The Game Truck
3:30pm - 6:00pm - Local talent showcase at the Morningside Park Stage
6:00pm - 7:30pm Kuumba Watoto Dance and Drum Village Extravaganza.
8:00pm - 10:00pm - Live Concert - Featuring Daje Morris and Band at the Haley Heritage Square Stage.
8:00pm - 10:00pm: Party in The Park with DJ Swift featuring live Entertainment t the Morningside Park Stage.

Sunday June 25th, Morningside Park, 12:00pm - 10:00pm: Relish in the cultural spirit of the African Marketplace with traditional crafts, clothing, and foods. World Children's Village with Inflatable Jump Houses
1:00pm -2:30pm African Dance workshop - Free to the Public
2:30pm - 5:30pm Local talent showcase
6:00pm - 7:30pm Kuumba Watoto Dance and Drum Village extravaganza.
8:00pm - 10:00pm Tribute Concert for Nkechi Ajanaku featuring, Jazz Artist Kelly Jolly
Sixth International Conference on Music and Minimalism
June 21, 2017 — June 25, 2017
Category: Festivals & special events, Lectures and Music
Sixth International Conference on Music and Minimalism
June 21–25, 2017
Keynote Speakers: Mary Jane Leach & Amy Cimini
Guest Artists: Ellen Fullman, Randy Gibson, Russell Hartenberger, R. Andrew Lee, Marc Mellits
The Sixth International Conference on Music and Minimalism is hosted by the University of Tennessee and the nief-norf Summer Festival in Knoxville, TN.
Performances and discussions will feature the music of Maryanne Amacher, Julius Eastman, Ellen Fullman, Randy Gibson, Michael Gordon, Mary Jane Leach, Marc Mellits, Steve Reich, Anna Thorvaldsdottir, arrangements of Moondog's music, and much more.
To attend the full conference, we recommend arriving on Wednesday, June 21 in the afternoon, in time for the opening evening concert. Papers begin Thursday morning and conclude Sunday at noon, followed by a marathon concert into Sunday night. We recommend departing on Monday morning, June 26.
Please email any questions or concerns to minimalism2017@niefnorf.org.
Sixth International Conference on Music and Minimalism is hosted by the larger 14-day nief-norf Summer Festival, a gathering of dozens of performers and composers in Knoxville, TN (June 7 - 26, 2017). More information about the festival: http://www.niefnorf.org/festival-overview/
KAT: Try Transit Week
June 19, 2017 — June 23, 2017
Category: Festivals & special events
KAT will have events and activities throughout the week for Try Transit Week!
Smart Trips will be hanging out with KAT on Wednesday, June 21 from 11 am-2 pm at the Market Square Farmers' Market
7th Annual Nief-Norf Summer Festival
June 12, 2017 — June 26, 2017
Category: Festivals & special events, Free event and Music
nnSF began as a percussion chamber music festival back in 2011, and has grown into a multi-faceted think-tank for the exchange of ideas surrounding contemporary music. Each year, dozens of composers, interpreters, and scholars gather to create, discuss, and analyze both the classics and the newer, unknown gems in contemporary chamber music. Friendships are formed, collaborations are forged, and concerts are presented nearly every day for two weeks.

Here are a few of the highlights that we have in store at the the 2017 Nief-Norf Festival:

/// Musician, visual artist, and instrument builder Ellen Fullman will perform her Long String Instrument, an installation she has been developing for more than 30 years, which was recently covered by The Guardian. She will be in residence building the installation in preparation for her performance in collaboration with cellist Theresa Wong at the Ewing Gallery in the University of Tennessee's Art & Architecture Building on Saturday June 24th at 7:30PM.

/// Carolyn Chen, one of our International Call for Scores winners, will be in town to work with our performance fellows on her new work for mixed piano quartet Sentence. On Saturday June 17th, we will also offer the world premiere of Chen's Hamlet, her 30' sextet for percussionists, at UT's Sandra G. Powell Recital Hall.

/// We will welcome Nina Young, 2015-16 Rome Prize winner and visiting faculty at the Peabody Institute, as our first week's Composer-in-Residence. Young's works will be featured on events beginning on the opening faculty concert on Monday June 12th, and wrapping up on Saturday June 17th.

/// As always, there is a heavy research component to nnSF, led once again by our very own Kerry O'Brien. This year our Research Summit has been swapped out for The Society for Minimalist Music's 6th International Conference (MinSoc). Dozens of scholars of musical minimalism from around the globe will be visiting Knoxville to share their professional thoughts surrounding music and minimalism.
And more! Information available at www.niefnorf.org
Union Ave Books: Upcoming events
January 1, 2017 — December 31, 2017
Category: Festivals & special events, Free event and Literature & readings
Upcoming events:
Tuesday, June 27th at 6 pm Book signing with Amber West reading from her new collection of poems, Hen & God
Wednesday, June 28th at noon The Bookaholic Book Group discusses Don't Let's go to the Dogs Tonight by Alexandra Fuller
Thursday, June 29th at 6 pm Book signing with Mary Alice Monroe reading from her new novel, Beach House for Rent.
All events are free and open to the public. UNION AVE BOOKS, 517 Union Avenue, Knoxville, TN 37902. Information: 865-951-2180, www.unionavebooks.com
Ijams Nature Center: Events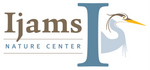 January 1, 2015 — December 31, 2017
Category: Classes & workshops, Festivals & special events, Free event, Kids & family and Science & nature
June 19, 2017 Kids Creative Art and Nature Days- Nature Journals
June 20, 2017 Kids Creative Art and Nature Days- Drawing in Plein Air
June 21, 2017 Kids Creative Art and Nature Days- Tie Dye and Block Print Shirts
June 21, 2017 SPECIAL FUNDRAISER: Sweet P's Taste and Toast for Ijams!
June 22, 2017 Kids Creative Art and Nature Days- Stained Glass Creations
June 23, 2017 Kids Creative Art and Nature Days- Nature Dioramas
June 23, 2017 IJAMS WILDLIFE SERIES: Summer Sounds Night Hike
June 24, 2017 IJAMS SANCTUARY SERIES: Sunrise Stretches, and Smoothies
June 24, 2017 ANIMAL PROGRAM: Ijams Creature Feature
June 24, 2017 ANIMAL PROGRAM: Ijams Creature Feature
June 25, 2017 CREATIVE SERIES: Beginners Photography from "Mechanical to Magical"
June 25, 2017 ANIMAL PROGRAM: Creature Feature
June 25, 2017 ANIMAL PROGRAM: Ijams Creature Feature
June 25, 2017 IJAMS FAMILY WILDLIFE SERIES: Turtle-ology 101
June 26, 2017 Perfect Product Photography for Small Business and Social Media
June 26, 2017 Fun with Smart Phone Photography
June 26, 2017 Smart Phone Photography for Beauty Specialists
June 30, 2017 IJAMS FAMILY WILDLIFE SERIES: Mudapalooza
More events at http://ijams.org/events/. Ijams Nature Center, 2915 Island Home Ave, Knoxville, TN 37920. Hours: Grounds and trails open during daylight hours. Call for Visitor Center hours. Information: 865-577-4717, www.ijams.org