Calendar of Events
Monday, October 14, 2019
Three Rivers Rambler: All Hallow's Eve Special
October 11, 2019 — October 27, 2019
Category: Festivals & special events and Kids & family
Hop aboard the Three Rivers Rambler train for the All Hallows' Eve Special! Enjoy a 2-hour trip out to the Forks of the River and take part in an exciting audio story experience along the way! All passengers are encouraged to wear their Halloween costume! Boarding begins 20 minutes before departure at the Three Rivers Depot located at 2560 University Commons Way.
Appropriate for Ghosts & Ghouls of all ages. All fall trains are scheduled to be Diesel.
October 11, 2019 to October 27, 2019
All Hallow's Eve Special Schedule:
October 11th - 1:13pm and 5:15pm
October 13th - 1:13pm and 4:30pm
October 18th - 5:13pm
October 19th - 1:13pm and 4:30pm
October 20th - 1:13pm and 4:30pm
October 25th - 5:13pm
October 27th - 1:13pm and 4:30pm
Adults $28.50, Seniors $27.50, Kids (ages 3-12) $16.00, Toddlers (1-2) $7.50, and Infants are Free
Three Rivers Rambler
2560 University Commons Way
Knoxville, TN 37919
(865) 524-9411 Ext.123, https://www.threeriversrambler.com/
Appalachian Arts Craft Center: Tennessee Craft Week & Fall Porch Sale
October 4, 2019 — October 18, 2019
Category: Festivals & special events, Fine Crafts, Free event and Science & nature
Appalachian Arts Craft Center (AACC) in Norris is celebrating 50 years of service to crafts in Appalachia! Throughout the week of October 4 - 13, the AACC will be participating in Tennessee Craft Week! Regional artisans using the weaving and pottery studio, demonstrations by quilters and more!
In conjunction with Tennessee Craft Week, the AACC will be conducting their annual Fall Porch Sale October 4 - 18. The Porch Sale features work from juried and nonjuried members of the Craft Center and is an excellent time to shop for discounted artwork. The Porch Sale provides Center members the opportunity to replenish their artwork for the new year.
Appalachian Arts Craft Center: 2716 Andersonville Highway, Clinton, TN. Hours: M-Sa 10-6, Su 1-5. Information: 865-494-9854, www.appalachianarts.net
Dogwood Arts: 2019 Bazillion Blooms Program
October 3, 2019 — November 18, 2019
Category: Festivals & special events and Science & nature
Dogwood Arts is on a mission to Keep Knoxville Blooming––one tree at a time. Through our annual Bazillion Blooms program, disease-resistant dogwood trees are on sale now at dogwoodarts.com or by phone at (865) 637-4561 through November 18th . These 2' – 4' bare-root trees are available for $25 each or five for $100. Tree pick-up day and community-wide tree planting date is set for Saturday, December 7th.
Planting trees is a simple and effective way to clean our air, reduce stress, and conserve the environment. We encourage everyone to 'dig-in' and make a lasting difference by planting trees during the fall gardening season. Trees planted in the fall have time to develop strong root systems over the winter months before the challenges of the drying summer heat.
The Bazillion Blooms program began in 2009 with a mission to revitalize tree plantings along our historic Dogwood Trails and throughout the region. Last year, Dogwood Arts reached our goal of adding 10,000 dogwood trees to East Tennessee's landscape in just 10 years through the Bazillion Blooms program, ensuring our region's spring beauty will continue well into the future. Larger blooming trees, flowering shrubs, bulbs, and perennials are available at these participating Garden Centers: Ellenburg Landscaping & Nursery, Mayo Garden Centers, Northshore Nursery, Stanley's Greenhouse & Wilson Fine Gardens.
Trees ordered from Dogwood Arts must be picked up on Saturday, December 7th, from 9AM-12PM at the UT Gardens off Neyland Drive. Trees will not be distributed at a later time or date.
Dogwood Arts, 123 W. Jackson Ave, Knoxville, TN 37902. Information: 865-637-4561, www.dogwoodarts.com
Goodwill Crafted Costume Contest
October 1, 2019 — November 2, 2019
Category: Festivals & special events, Free event and Kids & family
Go shop one of our 29 stores and get crafty! It is time to think about making your own Goodwill Crafted Costume for a chance to win 2 Tickets to the Breakout Games and 4 Tickets to Zoo Knoxville. There are 3 ways to enter either via email, tag us on Instagram, or post to our Facebook Page. We can't wait to see your Goodwill Crafted Costumes! All entries must be received by November 2, 2019.
https://www.gwiktn.org/events/2019/goodwill-costume-contest
Goodwill Industries-Knoxville: 865-588-8567, www.gwiktn.org
Ijams Nature Center: Events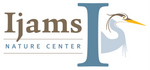 January 1, 2018 — December 31, 2019
Category: Classes & workshops, Festivals & special events, Free event, Health & wellness, Kids & family and Science & nature
View the calendar of ongoing events at http://ijams.org/events/
Ijams Nature Center, 2915 Island Home Ave, Knoxville, TN 37920. Hours: Grounds and trails open during daylight hours. Call for Visitor Center hours. Information: 865-577-4717, www.ijams.org