Calendar of Events
Sunday, December 16, 2018
Historic Westwood: Holiday Afternoon Tea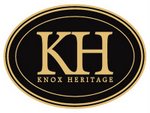 December 16, 2018
3:00-5:00pm
Category: Festivals & special events and History & heritage
Join us at Historic Westwood on Sunday, December 16 from 3:00 to 5:00 p.m. for a very special Holiday Afternoon Tea.
The grandeur of Historic Westwood will make the perfect setting for an elegant afternoon tea. Perfect for mothers and daughters, couples, or a gathering of friends. Enjoy an assortment of delicious treats and fine teas with live piano music.
Space is limited. Please call 865-523-8008 Ext. 2 to reserve your space or purchase tickets online.
$35 for adults $15 for Children Ages 5-17. No children under 5, please.
Knox Heritage, at Historic Westwood, 3425 Kingston Pike, Knoxville, TN 37919. Information: 865-523-8008, www.knoxheritage.org
Farragut Museum: Weekend Tours
Category: Exhibitions & visual art, Festivals & special events, Free event and History & heritage
Visit the Farragut Museum from 1:30 p.m. - 3:30 p.m. on the third Sunday of each month to experience our special weekend tours.
Dec. 16 - Book signing by local authors. Don't miss your chance to pick up last-minute gifts at the Farragut Museum Gift Shop, which will host a special holiday sale.
The Farragut Museum, located at Farragut Town Hall, 11408 Municipal Center Dr, Farragut, TN 37934. Hours: M-F 10-4:30. Information: 865-966-7057, www.townoffarragut.org/museum
Knoxville Symphony Orchestra: 32nd Annual Clayton Holiday Concert

December 14, 2018 — December 16, 2018
Category: Festivals & special events, Kids & family and Music
Friday, December 14, 2018 - 7:30pm
Saturday, December 15, 2018 - 3:00pm and 7:30pm
Sunday, December 16, 2018 - 3:00pm
East Tennessee's favorite holiday tradition continues as the Knoxville Symphony Orchestra and special guests celebrate the season. Enjoy all your favorite songs and carols, plus an appearance by Santa himself!
At the Knoxville Civic Auditorium. Tickets and information: 865-291-3310, www.knoxvillesymphony.com
Zoo Knoxville: Santa's Village
December 13, 2018 — December 16, 2018
Category: Festivals & special events, Kids & family and Science & nature
Santa Claus is coming to Zoo Knoxville and will be in residence at Santa's Village this Thursday, Dec. 13 through Sunday, Dec. 18, from 10:00 a.m. until 2:00 p.m. daily.
Santa Claus will be listening to Christmas wishes and available for photos in the festively decorated Santa's Village, located in the zoo's Kids Cove area. Guests will have the option to purchase portraits taken by a professional photographer or opt to take their own photos.
Complimentary event activities included with general admission are a visit with Santa Claus, reindeer games and holiday crafts. Kids can also write a letter to Santa and they will receive a personal reply from Santa himself in the mail after their visit.
Santa's Village is included with general admission. Rides on the "Polar Express" train through Santa's Village will be available for an additional . All activities take place in the enclosed and heated Kids Cove tent for guests' comfort.
Zoo Knoxville, 3500 Knoxville Zoo Drive, Knoxville, TN 37914. Open every day except Christmas. Information: 865-637-5331, www.zooknoxville.org
Cherokee Caverns: Christmas in the Cave
December 7, 2018 — December 16, 2018
Category: Festivals & special events and Kids & family
Christmas in the Cave: Dec. 7-16.
Celebrate the holidays in a cave this December. Cherokee Caverns will host its Christmas in the Cave events 5-8 p.m. Dec. 7 and 14 and 3-8 p.m. Dec. 8-9 and 15-16. Admission costs $10 for those 4 and up. Christmas in the Cave features photo ops with Santa, vendors, food trucks and opportunities to interact with characters like the Grinch and cousin Eddie from "Christmas Vacation."
Info: cherokeecaverns.com.
Light the Park!
November 26, 2018 — January 1, 2019
5:00 pm
Category: Festivals & special events, Free event and Kids & family
SHOP FARRAGUT and The Town of Farragut will again usher in the holiday season with the 8TH Annual Countdown to LIGHT THE PARK, presented by TDS.

The event will be held from 5:00 -7:00pm on Monday, November 26th at Founder's Park on Campbell Station Road, near the Farragut branch of the Knox County Library. With the Farragut Board of Mayor and Aldermen in attendance, and entertainment by area performers, this family friendly event will set the holiday mood. The highlight of the evening will be when new Mayor Ron Williams and other Town officials welcome a very special guest dressed in a Red Suit. He will be asked to throw the switch at approximately 6:30 pm on 50+ trees, garland pole wraps and other lighted decorations, featuring over 60,000 glistening bulbs throughout the park. Entertainment will be provided by the Farragut High School Madrigal Singers, the Concord Brass Quintet, plus Soloists from Farragut's Angela Floyd Schools and the Akima Club Singers. Mrs. S. Claus and her elves will be there helping post letters to the North Pole!

Parking will be available across the street from the park, courtesy of Westgate Christian Fellowship and south of the park at the new Farragut Town Community Center, (formerly Faith Lutheran Church). The Knoxville Sheriff's Department will be on hand to assist those crossing Campbell Station Road.

Attendees can look forward to enjoying the holiday cheer with freshly-baked cookies to be provided by Costco and other area businesses. Coffee and hot chocolate will be courtesy of First Watch Café. The event will be held rain or shine. For more information, contact Steve@farragutbusiness.com or call 865-307-2486.
Christmas in the City: Holidays on Ice
November 23, 2018 — January 6, 2019
Category: Festivals & special events and Kids & family
Whether with family, friends or on a date you'll love skating in the heart of Downtown Knoxville in Market Square! Join us at Holidays on Ice presented by Home Federal Bank to make memories that will last long after the holidays are over. Enjoy skating under the stars and twinkling lights while listening to music every night. There may even be a panda sighting by our Holidays on Ice Mascot, 'Peppermint Panda'!
Market Square - Located in front of the Knoxville Chamber at 17 Market Square, Downtown Knoxville
Admission price includes entry fee, skate rental and unlimited time on ice! We accept cash, Visa and Mastercard.
Adult: $11, Children Age 12 & Under: $8
Season Pass Adult: $50, Season Pass Children Age 12 & Under: $35
RINK HOURS:
Regular Hours Nov. 23, 2018 - Dec. 16, 2018
Monday thru Thursday: 4 p.m. to 9 p.m.
Friday and Saturday: 10 a.m. to 10 p.m.
Sunday: 1 p.m. to 9 p.m.
**Saturday December 15: 1:30 p.m. to 10:00 p.m.
Weather permitting the Cool Sports Mites and Mini Mites will hold their Winter Classic Tournament at Holidays on Ice on Market Square from 8:00 a.m. to 1:00 p.m.
Extended Hours Dec. 17, 2018 - Dec. 30, 2018
Monday thru Thursday: 1 p.m. to 9 p.m.
Friday and Saturday: 10 a.m. to 10 p.m.
Sunday: 1 p.m. to 9 p.m.
Hours Jan 2, 2019 - January 6, 2019
Monday thru Thursday: 1 p.m. to 8 p.m.
Friday and Saturday: 10 a.m. to 10 p.m.
Sunday: 1 p.m. to 9 p.m.
Special Holiday Hours for
Christmas & New Years:
Christmas Eve: 11 a.m. to 4 p.m.
Christmas Day: Closed
December 26: 1 p.m. to 9 p.m.
New Years Eve: 1 p.m. to 10 p.m.
New Years Day: 1 p.m. to 9 p.m.
Phone: 865-215-4423 or http://www.knoxvilletn.gov/government/city_departments_offices/special_events/knoxvilles_holidays_on_ice/
Contemplative Movement Class
November 18, 2018 — December 30, 2018
Category: Dance and Festivals & special events
Sundays from 1:30-3pm @ Breezeway Yoga Studio
In contemplative movement we explore the relationship between the visible body and the unseen energy that animates the body. Specifically, we focus on two key aspects of practice:
- How our energy moves through the body so we can determine where it flows freely, where it's obstructed & to understand why.
- And how to sustain our capacity to remain open when our habitual patterns cause us to block the free flow of energy through our bodies.
To achieve this, we work with both active and passive movement elements, holding some poses for longer periods and others for shorter periods connected by flowing movement linked with the breath. During practice we document what we learn which supports our ability to anchor our awareness as a witness to our experience, rather than the conditioned minds response which is identified with our experience. When students become skilled at centering their awareness through the lens of the witness they no longer judge their experience nor seek to perform or perfect the poses. Instead, their minds become free to explore the present moment, including their bodies, exactly as it is and to know themselves beyond the limitations that the conditioned mind habitually places on them.
If you feel limited in anyway -- in your body, mind or emotions -- this practice will support you in developing a conscious and aware relationship to the witness so that you can remain open to the life that longs to be lived through you, free of the expectations, judgments or demands of the conditioned mind.
No experience is necessary, just a willingness to explore living your life beyond the current limitations you've placed on yourself. Class starts at 1:30, arrive early to get set up and bring a notebook and pen to document what you learn. Drop-ins $15/ 10 Class Studio Pass $120. https://breezewayyoga.com/event/process-based-contemplative-movement/
Great Smoky Mountains Heritage Center: Smoky Junction Model Railroad Exhibit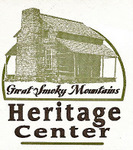 November 9, 2018 — January 6, 2019
Category: Festivals & special events, History & heritage and Kids & family
A New Holiday Tradition!
Running on Fridays, Saturdays, and Sundays.
A multi themed model railroad experience at the GSM Heritage Center featuring a Townsend/Walland landscape, a garden scale train, and a winter wonderland!
Great Smoky Mountains Heritage Center, 3/4 mile east of traffic light at the Highway 321 and 73 intersection towards the Great Smoky Mountains National Park, Townsend, TN. Hours: M-Sa 10-5, Su 12-5. Information: 865-448-0044, www.gsmheritagecenter.org
Knoxville History Project: Upcoming Events
October 25, 2018 — December 31, 2018
Category: Festivals & special events, Free event, Lectures and Literature & readings
We have so many programs and events that we are involved in, here's a quick look at what's coming up this week and beyond:
Mon. Dec. 3 at 6:00pm - "Historic Knoxville" Launch Party & Fundraiser at Boyd's Jig and Reel
Wednesday, Dec. 5, at 3, we'll be talking with the Cumberland Avenue Merchants Association about the History of the Strip, emphasizing the heritage that might be relevant to its rebirth. It's free at the Knoxville Museum of Art. Come and bring your questions and memories.
Thursday, December 6th from 5:30pm-7:30pm - Historic Knoxville: A Curious Vistor's Guide to it's Stories and Places - Book Launch and Signing
Thursday, December 13th at 6:30pm - Rufus, Gold Bricks, & Santa Claus: A Holiday Book Talk & Shop
For more information on upcoming events, visit http://knoxvillehistoryproject.org/events/
Tai Chi Classes with Karl Hess
March 25, 2018 — December 31, 2018
Category: Festivals & special events
Meeting every Sunday from 11 AM - noon at Adair Park, 1807 Adair Drive, Knoxville, TN 37918, near the Gazebo and Playground.

Meeting every Wednesday from 6-7 PM at Good People, 4026 Chapman Hwy, Knoxville, TN 37920.
Beginning April 7, meeting on Saturdays from 11 AM - noon at Olde Mechanicsville Park on Arthur St. near the Firehouse and the Lotus Light Center.
Requested donation of $10 for each class, $17 for two classes/week, or $22 for 3 classes/week.
Information: Karl Hess, karlalanhess@gmail.com
Ijams Nature Center: Events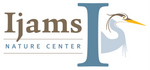 January 1, 2018 — December 31, 2019
Category: Classes & workshops, Festivals & special events, Free event, Kids & family and Science & nature
December 07, 2018 SUNSET STROLL: Winter Whereabouts
December 08, 2018 MEMBERS ONLY: Hike at Ramsey Cascades
December 08, 2018 CREATURE FEATURE
December 09, 2018 SPECIAL EVENT: 6th Annual Ijams Holiday Marketplace
December 11, 2018 NATURE NUGGETS: Hi"brrr"nation
December 15, 2018 CITIZEN SCIENCE: Christmas Bird Count
January 05, 2019 FREE Guided Trail Walk
More events at http://ijams.org/events/. Ijams Nature Center, 2915 Island Home Ave, Knoxville, TN 37920. Hours: Grounds and trails open during daylight hours. Call for Visitor Center hours. Information: 865-577-4717, www.ijams.org