Calendar of Events
Thursday, May 24, 2018
James White's Fort: Annual Membership and Board Meeting
May 24, 2018
11:30AM-1:30PM
Category: History & heritage
Annual Membership and Board Meeting
Thursday, May 24, 11:30am-1:00pm

We would like to invite Members and Friends of the Fort to join us for a complimentary luncheon (in the courtyard of the Fort) to hear what the Fort has accomplished in the last year and what is being planned for the future. The luncheon is also a great time to meet other members and the Board of Directors for James White's Fort Association.
Please RSVP by calling the Fort at 865-525-6514 or emailing us at info@JamesWhitesFort.org.
Marble Springs: Farmers Market
May 17, 2018 — September 27, 2018
Category: Festivals & special events, Free event, History & heritage, Kids & family and Science & nature
The Marble Springs Farmer's Market is held Thursdays from 3-6pm, beginning May & continuing weekly through September, depending upon supply. All vendors will be selling fresh, locally-produced products including sauces, seasonal produce, herbs, perennial plants and more (weekly selection will vary).
​Marble Springs: 1220 West Gov. John Sevier Highway, Knoxville, TN 37920. Information: 865-573-5508, http://www.marblesprings.net/farmers-market
Great Smoky Mountains Heritage Center: Kentucky Rifles of the Great Smoky Mountains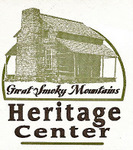 May 1, 2018 — October 25, 2018
Category: Exhibitions & visual art and History & heritage
You are invited to view more than 20 examples of southern mountain rifles and pistols at an upcoming temporary exhibit at the Great Smoky Mountains Heritage Center in Townsend, Tennessee, from May 1 to October 25, presented by the Kentucky Rifle Foundation. These 18th and 19th century tools were essential for the survival of pioneers in the frontiers of Eastern Tennessee and Western Carolina.
These southern mountain rifles fully evolved in the last quarter of the 18th and the first quarter of the 19th centuries, as pioneers and settlers moved into what is now Eastern Tennessee and Western North Carolina. In the original colonies during this time, the Kentucky rifle was becoming an art piece in its "Golden Age," while on the frontier, the southern mountain rifle had become an unadorned, iron-mounted utilitarian piece.
Baxter Bean, whose work exemplified the typical southern mountain rifle, was a third-generation gunsmith who worked in the Jonesboro, Tennessee, area. One of Baxter's rifles, which will be on exhibit, was brought into Cades Cove by Wilson "Wilse" Birchfield, who named the rifle "Old Bean." Wilse chose to live high in the mountains just under Gregory's Bald. When he moved out of the Cove into the mountains, the old timers told him the bears would eat him alive. Wilse's response to this was, "Old Wilson may eat some, too."
For more details and to learn about special programming, call 865-448-0044 or visit www.gsmheritagecenter.org. This exhibit is included in the cost of daily admission to the Heritage Center or FREE to GSMHC members.
Great Smoky Mountains Heritage Center, 3/4 mile east of traffic light at the Highway 321 and 73 intersection towards the Great Smoky Mountains National Park, Townsend, TN. Hours: M-Sa 10-5. Information: 865-448-0044, www.gsmheritagecenter.org
Sergeant York: The Play
April 20, 2018 — May 28, 2018
Category: Free event, History & heritage and Theatre
April 20 will mark the opening night of another world premiere by national playwright Lisa Soland. This time she also sits in the director's chair, directing local actor Greg Helton in her new one-person play, SERGEANT YORK: THE PLAY.

Sergeant York: The Play depicts the life and times of Pall Mall, Tennessee resident, Alvin C. York, also known as Sergeant York, the most decorated Army soldier of WWI. York received the Medal of Honor for killing 28 German soldiers and singlehandedly capturing 132 others in the battle of the Argonne forest, France. Gary Cooper won an Academy Award for best actor portraying York in the beloved 1941 film, Sergeant York. Ms. Soland's live stage version also dramatizes what York accomplished in his community following the war. He built roads into Pall Mall and constructed the Alvin C. York Institute, which forever changed the lives of the people of The Valley of the Three Forks of the Wolf.

Ms. Soland presently teaches playwriting at Maryville College where her drama The Sniper's Nest premiered, as well as her hit comedy Waiting, both also directed by the playwright. She moved to Eastern Tennessee nine years ago from Hollywood, where she had directed and produced over 80 shows, 55 of which were original. Ms. Soland received a Tennessee Arts Commission Grant for her work on SERGEANT YORK: THE PLAY and has received full support from York's descendants making themselves available for interviews.
SERGEANT YORK: THE PLAY opens in the HUB student center, on the campus of West Park church, 8833 Middlebrook Pike, April 20 and April 21 at 7:30 pm. The play will then run Thursday through Saturday nights at 7:30 pm, as well as Saturday afternoons at 2 pm, with an additional performance on Memorial Day, May 28, 2018, at 7:30 pm.
Tickets are free. Secure your seat online at: http://www.westparkbaptist.org/sergeantyork/
McClung Museum: Pick Your Poison: Intoxicating Pleasures and Medical Prescriptions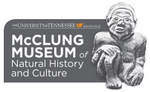 March 23, 2018 — August 19, 2018
Category: Exhibitions & visual art, Free event, History & heritage and Science & nature
Pick Your Poison examines how mind-altering drugs have been used throughout the history of America.
Featuring over forty medicines, advertisements, historic and popular culture documents and books, video footage, and paraphernalia, the exhibition explores why some drugs remain socially acceptable, while others are outlawed because of their toxic, and intoxicating, characteristics.
These classifications have shifted at different times in history because of social and historical factors, and will continue to change. The exhibition explores some of the factors that have shaped the changing definition of some of our most potent drugs––alcohol, tobacco, opium, cocaine, and marijuana––from medical miracle to social menace.
McClung Museum of Natural History and Culture, 1327 Circle Park Dr on the UT campus, Knoxville, TN 37996. Hours: Monday-Saturday, 9AM-5PM, Sunday, 1-5PM. Information: 865-974-2144, http://mcclungmuseum.utk.edu
The Farragut Museum: The Battle of Campbell Station
January 22, 2018 — June 15, 2018
Category: Free event, History & heritage and Lectures
A new special exhibit - "The Battle of Campbell Station" - will open January 22 at the Farragut Museum and remain through Friday, June 15.
The exhibit features items from the personal collection of local community member Gerald Augustus, including artifacts from the battle, fought Nov. 16, 1863, on the land surrounding the Farragut Town Hall.
A special "Friends Only" exhibit preview will precede a lecture by Augustus on Sunday, January 21. Friends are invited at 1:30 p.m. for refreshments. General admission begins at 2:30 p.m. If you are not a Friend and wish to join, you are welcome to register during the preview. The lecture on the battle begins at 3 p.m.
The Farragut Museum is committed to preserving the heritage of its East Tennessee community and features a remarkable collection of artifacts from the area, including an extensive collection of the personal belongings of Admiral David Glasgow Farragut, first Admiral of the U.S Navy and hero of the Civil War. Housed in Farragut Town Hall located at 11408 Municipal Center Drive, the museum is open Monday through Friday from 10 a.m. to 4:30 p.m. and offers free admission.
Farragut Town Hall, 11408 Municipal Center Dr, Farragut, TN 37934. Hours: M-F 10-4:30. Information: 865-966-7057, www.townoffarragut.org/museum
East Tennessee Historical Society: "In the Footsteps of Sergeant York"
January 19, 2018 — July 8, 2018
Category: Exhibitions & visual art and History & heritage
Between 2006 and 2009, an international team of historians, archaeologists, and geographers traveled to France to rediscover and document where Fentress County-native Sergeant Alvin C. York made his heroic stand. In the Footsteps of Sergeant York, a traveling exhibition from the Museum of the American Military Experience, showcases this groundbreaking research and allows visitors to retrace the steps of one of America's best-known military heroes.
Through the new interactive exhibit, the East Tennessee Historical Society invites you to step back into the the trenches of WWI, to hear the sounds of war, view clips of the film on York's life, see items from the York home along with other interesting artifacts, and experience the front line that made the man from Pall Mall, Tennessee an international superstar.
In the Footsteps of Sergeant York will be on display in the Rogers-Claussen Feature Gallery at the East Tennessee History Center. The exhibit and corresponding programming is presented in partnership with the Museum of the American Military Experience, Tennessee State Parks, The Sergeant York Patriotic Foundation, the University of Tennessee's Center for the Study of War and Society, and the Knox County Public Library.

East Tennessee Historical Society, 601 S. Gay Street, Knoxville, TN 37902. Museum hours: M-F 9-4, Sa 10-4, Su 1-5. Information: 865-215-8824, www.easttnhistory.org
McClung Museum: Femina Princeps: A First Lady of the Roman Empire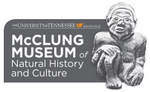 January 5, 2018 — July 6, 2018
Category: Exhibitions & visual art, Free event and History & heritage
While ancient Roman coins usually display emperors, a surprising number depict female members of the imperial family, particularly empresses. Coins are powerful propaganda used to advance political ideals and reinforce social mores. Closer observation of these coins reveals a tension between Roman society's expectations for women and the reality some created for themselves.
In ancient Rome, women had no formal political role and were not allowed to vote or hold public office. They were expected to devote themselves to their family and oversee the domestic sphere. Depictions of goddesses on coins highlight this feminine ideal. Women who stepped outside gender norms, especially empresses who gained informal power, were seen as a threat to social and political order. Julia Domna is one such woman. She exerted political influence over two consecutive reigning emperors—her husband, Septimius Severus, and son, Caracalla—and jump started a dynasty of influential imperial women from the East.
McClung Museum of Natural History and Culture, 1327 Circle Park Dr on the UT campus, Knoxville, TN 37996. Hours: Monday-Saturday, 9AM-5PM, Sunday, 1-5PM. Information: 865-974-2144, http://mcclungmuseum.utk.edu