Calendar of Events
Sunday, September 23, 2018
East Tennessee Historical Society: A Home for Our Past: The Museum of East Tennessee History at 25
September 14, 2018 — March 31, 2019
Category: Exhibitions & visual art and History & heritage
A Home for Our Past: The Museum of East Tennessee History at 25 a new feature exhibition at the Museum of East Tennessee History
The public opening of the exhibition begins at 4:30 p.m. on Friday, September 14, with light refreshments and ribbon cutting and remarks at 5:15.
When the Museum of East Tennessee History opened in 1993, it fulfilled a shared vision to preserve and interpret the region's rich history for the benefit of all, a vision first articulated a century and a half earlier. On May 5, 1834, Dr. J.G.M. Ramsey addressed a group of a historically-minded citizens gathered for the first annual meeting of the East Tennessee Historical and Antiquarian Society. Concerned that many of the participants in Tennessee's early history were passing away and with them their memories, Ramsey issued a call to action: "Let us hasten to redeem the time that is lost."
Today, 184 years later, Dr. J.G.M. Ramsey's plea to save Tennessee's past continues to reverberate in the galleries of the East Tennessee Historical Society's museum, a permanent home for our region's cherished stories, traditions, and artifacts. The East Tennessee Historical Society actively began collecting artifacts and producing award-winning interpretive exhibits in 1993, which has now grown to more than 16,000 artifacts housed within the East Tennessee History Center. In this special exhibition, ETHS is excited to highlight East Tennessee's unique history through a variety of artifacts, with at least one exhibited item from each year of ETHS's active 25 years of collections, most of which are rarely or never on display.
The exhibition includes more than twenty-five artifacts and numerous photographs and illustrations representative of East Tennessee's unique history. Some of the items include an 1883 Springfield penny-farthing, the first apparatus to be called a "bicycle"; an 1822 artificial hand that belonged to a teacher from Union County; a silver coffee and tea service from the East Tennessee and Virginia Railroad presented to Superintendent James Baker Hoxsie upon his retirement in 1866; a coverlet woven by one of the famed Walker sisters of Greenbrier; a shirt stating "Healing in the name of Jesus. Take up serpents, Acts 2:38" worn during religious services practicing snake handling in Cocke County; an 1817 bead necklace belonging to Eliza Sevier, the wife of Templin Ross and the granddaughter of both John Sevier and Cherokee Chief Oconostota; a 1907 baseball uniform from a coal town's team in Marion County; and the distinctive backdrop and wall clock from WBIR-TV variety program "The Cas Walker Farm & Home Show." The exhibit also features a brilliant display of East Tennessee furniture, textiles, folk art, instruments, and vintage toys.
Also on display are more than two dozen featured artifacts from the Tennessee State Museum. A new Tennessee State Museum will open on the grounds of the Bicentennial Capital Mall in Nashville on October 4. ETHS is honored to display select East Tennessee artifacts from their collection, highlighting the programmatic ties between the two institution as well as the museums' shared mission to preserve Tennessee's rich history. Selected items include a 1792 map of the State of Franklin, an 1831 copy of the Cherokee Phoenix & Indians Advocate newspaper, and a 19th century flintlock muzzle loading rifle made by Baxter Bean of Washington County.
East Tennessee Historical Society, 601 S. Gay Street, Knoxville, TN 37902. Museum hours: M-F 9-4, Sa 10-4, Su 1-5. Information: 865-215-8824, www.easttnhistory.org
Democracy and the Informed Citizen
September 11, 2018 — October 16, 2018
Category: Classes & workshops, Free event, History & heritage, Lectures and Literature & readings
Join Knox County Public Library and Humanities Tennessee for an informative series to include trivia, voter registration, presentations, a panel discussion, and a film screening. All events are free and open to the public. For more info and the full schedule visit our webpage.
Sessions include:
• Constitution Day Trivia
• Electoral Anomalies with Jack Neely
• Why Aren't You Voting? An Interactive Conversation
• Does Every Vote Count? Voter Rights & the Disenfranchised
• Hacked. How Safe Are Our Elections? Mechanics of Voting
• Democracy & the Free Press Panel Discussion
• Money & Politics: The Complicated Truth of Peddled Influence
• Globalization, 'Globalism' and the rise of nationalism in Europe and North America
• Gabriel Over the White House (1933)
• When Democracy Worked: Passage of the Civil Rights Act of 1964
• Choose Civility: How to Talk Politics & Still Be Friends
https://www.knoxlib.org/calendar-programs/programs-and-partnerships/democracy-and-informed-citizen-symposium
McClung Museum: For All the World to See: Visual Culture and the Struggle for Civil Rights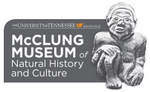 September 1, 2018 — October 20, 2018
Category: Exhibitions & visual art, Free event, History & heritage and Science & nature
For All the World to See: Visual Culture and the Struggle for Civil Rights, a nationally touring exhibition from NEH on the Road, uses a compelling assortment of photographs, television clips, art posters, and historic artifacts to trace how images and media disseminated to the American public transformed the modern civil rights movement.
This visual culture jolted Americans, both black and white, out of a state of denial or complacency. Visitors to the immersive display will explore dozens of compelling and persuasive visual images, including photographs from influential magazines, such as LIFE, JET, and EBONY; CBS news footage; and TV clips from The Ed Sullivan Show.
Also included are civil rights-era objects that exemplify the range of negative and positive imagery—from Aunt Jemima syrup dispensers and 1930s produce advertisements to Jackie Robinson baseball ephemera and 1960s children's toys with African American portraiture. For All the World to See is not a history of the civil rights movement, but rather an exploration of the vast number of potent images that influenced how Americans perceived race and the struggle for equality.
McClung Museum of Natural History and Culture, 1327 Circle Park Dr on the UT campus, Knoxville, TN 37996. Hours: Monday-Saturday, 9AM-5PM, Sunday, 1-5PM. Information: 865-974-2144, http://mcclungmuseum.utk.edu
Great Smoky Mountains Heritage Center: Kentucky Rifles of the Great Smoky Mountains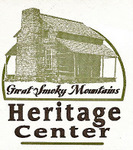 May 1, 2018 — October 25, 2018
Category: Exhibitions & visual art and History & heritage
You are invited to view more than 20 examples of southern mountain rifles and pistols at an upcoming temporary exhibit at the Great Smoky Mountains Heritage Center in Townsend, Tennessee, from May 1 to October 25, presented by the Kentucky Rifle Foundation. These 18th and 19th century tools were essential for the survival of pioneers in the frontiers of Eastern Tennessee and Western Carolina.
These southern mountain rifles fully evolved in the last quarter of the 18th and the first quarter of the 19th centuries, as pioneers and settlers moved into what is now Eastern Tennessee and Western North Carolina. In the original colonies during this time, the Kentucky rifle was becoming an art piece in its "Golden Age," while on the frontier, the southern mountain rifle had become an unadorned, iron-mounted utilitarian piece.
Baxter Bean, whose work exemplified the typical southern mountain rifle, was a third-generation gunsmith who worked in the Jonesboro, Tennessee, area. One of Baxter's rifles, which will be on exhibit, was brought into Cades Cove by Wilson "Wilse" Birchfield, who named the rifle "Old Bean." Wilse chose to live high in the mountains just under Gregory's Bald. When he moved out of the Cove into the mountains, the old timers told him the bears would eat him alive. Wilse's response to this was, "Old Wilson may eat some, too."
For more details and to learn about special programming, call 865-448-0044 or visit www.gsmheritagecenter.org. This exhibit is included in the cost of daily admission to the Heritage Center or FREE to GSMHC members.
Great Smoky Mountains Heritage Center, 3/4 mile east of traffic light at the Highway 321 and 73 intersection towards the Great Smoky Mountains National Park, Townsend, TN. Hours: M-Sa 10-5. Information: 865-448-0044, www.gsmheritagecenter.org