Calendar of Events
Monday, January 25, 2021
Ewing Gallery: Learning from Piranesi: Architectural Representation and Tectonics
January 20, 2021 — February 17, 2021
Category: Exhibitions & visual art, Free event and History & heritage
In January 2021, an exhibit opens that celebrates and conveys the influence of the respected Roman architect, Giovanni Battista Piranesi.
The exhibit, Learning from Piranesi: Architectural Representation and Tectonics, will be on display at the Ewing Gallery of Art and Architecture Jan. 20-Feb. 17, 2021.
The exhibit celebrates the 300th birth anniversary of Piranesi. Born in Venice and contributing to architecture around the world, Piranesi (1720-78) was an architect, delineator and theorist. His work has influenced generations of architects and painters during his own time and centuries later.
Piranesi produced as many as 4 million etchings from 1,000 copper plates. The exhibit is organized around these etchings and focuses on Piranesi's many studies of ancient Roman construction techniques published in several of his major collected works.
The exhibit also includes works from Jacques Callot (1592-1635), Salvator Rosa (1615-1673) and Giuseppe Vasi (1710-1782) as well as contemporaneous works of former fellows of the American Academy of Rome and of future architects.
The exhibit was curated by George Dodds, Alvin and Sally Beaman Professor of Architecture in the College of Architecture and Design, and designed by Louis Gauci, principal of Louis Emmanuel Gauci Architecture & Design.
Due to health and safety restrictions related to the coronavirus pandemic, Ewing Gallery has instituted visitation protocols. Visitors should review the information before arriving at the gallery and contact Ewing Gallery for updates before traveling to Knoxville. https://archdesign.utk.edu/exhibit-piranesi/
Ewing Gallery, 1715 Volunteer Blvd on the UT campus, Knoxville, TN 37996. Information: 865-974-3200, www.ewing-gallery.utk.edu
Knoxville Walking Tours
January 1, 2021 — December 31, 2021
Category: Festivals & special events and History & heritage
Are you looking for a safe and engaging outdoor activity during the pandemic? Take a historical tour of downtown Knoxville – its past, its present, and most of all its people - with poet and storyteller Laura Still with Knoxville Walking Tours.
Laura opens a window to Knoxville's varied past and leads you on a journey through hard times and high times of a city growing through more than two centuries of history.

Tours include:
• Knoxville: The Early Years
• Misbehaving Women
• Civil War
• Gunslingers
• Musical History
• Literary Heritage
• Shadow Side Ghost Tours

A portion of all downtown tours support the Knoxville History Project. You can schedule your tour at http://knoxvillewalkingtours.com/.
East Tennessee Historical Society: Black & White, Knoxville in the Jim Crow Era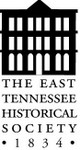 August 1, 2020 — February 1, 2021
Category: Exhibitions & visual art and History & heritage
Black & White, Knoxville in the Jim Crow Era featuring the stories of African American artists Beauford Delaney, Joseph Delaney, and Ruth Cobb Brice, with contributions by guest historian Robert J. Booker. The exhibition, which opened February 20, 2020, right before the Museum closed, has now been extended to provide visitors' access to this important part of East Tennessee's past.
The East Tennessee Historical Society (ETHS) desires all to stay healthy and with our re-opening we continue to work to help curb the spread of the highly contagious disease that is COVID-19. ETHS is following the guidelines within the Tennessee Pledge and has modified the Museum of East Tennessee History's visitor experience. We ask that all museum visitors support our community's health by observing these guidelines:
· Wear a mask or cloth face covering at all times (masks are available on site)
· Make regular use of the hand sanitizing stations located throughout the building
· Stay at least six feet away from anyone not in your household
· Follow one-way path markers
· Stay at home if you are sick
The Museum will close one hour early each day for enhanced cleaning. The hours, which are updated on our website are Monday – Friday 9 a.m. – 3 p.m.; Saturday 10 a.m. – 3 p.m.; and Sunday 1 p.m. – 4 p.m. Certain Museum features have also been modified to increase visitor safety. Examples are interactive exhibitions have been turned off, and seating has been removed to provide additional room for physical distancing.
East Tennessee Historical Society, 601 S. Gay Street, Knoxville, TN 37902. Information: 865-215-8824, www.easttnhistory.org
Haunted Knoxville Ghost Tours: COVID-19 Program
May 1, 2020 — December 31, 2021
Category: Festivals & special events and History & heritage
Since 2010, Haunted Knoxville Ghost Tours have created the highest level of enjoyment. With the hard times we are facing as a country, we feel that entertainment IS 100% essential. Getting out of the house, enjoying the outdoors with loved-ones is extremely beneficial to personal health.
With this being said, we have decided to adjust our Tours operation so we can offer service to the public, while also maintaining social distancing requirement.
Public Tours are postponed till social distancing requirements are lifted. (RESCHEDULES will be available once social distancing requirements are lifted.)
Private Tours will be offered for "Households" and social circles. (We have decided to offer these events to individuals who spend time in close proximity of each other.) This is a great solution for slowing the spread of the virus while also offering activities that can bring enjoyment to families in the community.
Information: 865-377-9677 or www.hauntedknoxville.net