Calendar of Events
Monday, July 23, 2018
Tennessee History for Kids Tent Revival
Category: Classes & workshops, History & heritage and Kids & family
The First Time in Knoxville! Holiday Inn World's Fair Park in Knoxville

Don't miss the FOURTH annual Tennessee History for Kids summer tent revival. The event is primarily set up to help public school social studies presenters cover the social studies standards, but it is open to the public. It will feature dozens of the most accurate, charismatic and entertaining presenters ever assembled in Tennessee.

The event will only cost $40 per teacher and is heavily subsidized by Tennessee History for Kids. To find out about the speakers for the day or to register go to this link on the www.tnhistoryforkids.org website.
Farragut Museum: Special Exhibit: Honoring Our Veterans
July 2, 2018 — January 4, 2019
Category: Exhibitions & visual art, Free event and History & heritage
On July 2, the Farragut Museum will unveil a very special exhibit which will showcase paintings by local artist Alexander Dumas. Visitors will also be able to view artifacts from various branches of the military and numerous wars, including the Korean War, Vietnam War, World War I and II, and Desert Storm. This exhibit will be on display through January 4, 2019.
Dumas was born in Detroit, Mich., and started painting on his 27th birthday. Serving in the U.S. Navy from 1945-1949 and as a Hospital Corpsman at the University of Virginia from 1949-1953 gave Alex a unique perspective on war. As a WWII veteran, the images of young men suffering from the wounds of war have stayed with the artist for a lifetime. While he did not see combat, many of his patients came back to the States with wounds that would be considered horrific under any circumstance. His wartime paintings are based on combat photographs.
Dumas spent 16 years as a member of the Tennessee State Guard, retiring with the rank of Major. His paintings are on exhibit at the Tennessee Theatre, the East Tennessee Historical Society and the USS Tennessee Battleship Museum, among other places. He currently teaches a painting class at Strang Senior Center in Knoxville.
Farragut Town Hall, 11408 Municipal Center Dr, Farragut, TN 37934. Hours: M-F 10-4:30. Information: 865-966-7057, www.townoffarragut.org/museum
Great Smoky Mountains Heritage Center: Kentucky Rifles of the Great Smoky Mountains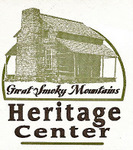 May 1, 2018 — October 25, 2018
Category: Exhibitions & visual art and History & heritage
You are invited to view more than 20 examples of southern mountain rifles and pistols at an upcoming temporary exhibit at the Great Smoky Mountains Heritage Center in Townsend, Tennessee, from May 1 to October 25, presented by the Kentucky Rifle Foundation. These 18th and 19th century tools were essential for the survival of pioneers in the frontiers of Eastern Tennessee and Western Carolina.
These southern mountain rifles fully evolved in the last quarter of the 18th and the first quarter of the 19th centuries, as pioneers and settlers moved into what is now Eastern Tennessee and Western North Carolina. In the original colonies during this time, the Kentucky rifle was becoming an art piece in its "Golden Age," while on the frontier, the southern mountain rifle had become an unadorned, iron-mounted utilitarian piece.
Baxter Bean, whose work exemplified the typical southern mountain rifle, was a third-generation gunsmith who worked in the Jonesboro, Tennessee, area. One of Baxter's rifles, which will be on exhibit, was brought into Cades Cove by Wilson "Wilse" Birchfield, who named the rifle "Old Bean." Wilse chose to live high in the mountains just under Gregory's Bald. When he moved out of the Cove into the mountains, the old timers told him the bears would eat him alive. Wilse's response to this was, "Old Wilson may eat some, too."
For more details and to learn about special programming, call 865-448-0044 or visit www.gsmheritagecenter.org. This exhibit is included in the cost of daily admission to the Heritage Center or FREE to GSMHC members.
Great Smoky Mountains Heritage Center, 3/4 mile east of traffic light at the Highway 321 and 73 intersection towards the Great Smoky Mountains National Park, Townsend, TN. Hours: M-Sa 10-5. Information: 865-448-0044, www.gsmheritagecenter.org
McClung Museum: Pick Your Poison: Intoxicating Pleasures and Medical Prescriptions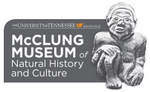 March 23, 2018 — August 19, 2018
Category: Exhibitions & visual art, Free event, History & heritage and Science & nature
Pick Your Poison examines how mind-altering drugs have been used throughout the history of America.
Featuring over forty medicines, advertisements, historic and popular culture documents and books, video footage, and paraphernalia, the exhibition explores why some drugs remain socially acceptable, while others are outlawed because of their toxic, and intoxicating, characteristics.
These classifications have shifted at different times in history because of social and historical factors, and will continue to change. The exhibition explores some of the factors that have shaped the changing definition of some of our most potent drugs––alcohol, tobacco, opium, cocaine, and marijuana––from medical miracle to social menace.
McClung Museum of Natural History and Culture, 1327 Circle Park Dr on the UT campus, Knoxville, TN 37996. Hours: Monday-Saturday, 9AM-5PM, Sunday, 1-5PM. Information: 865-974-2144, http://mcclungmuseum.utk.edu
East Tennessee Historical Society: "In the Footsteps of Sergeant York"
January 19, 2018 — August 26, 2018
Category: Exhibitions & visual art and History & heritage
Between 2006 and 2009, an international team of historians, archaeologists, and geographers traveled to France to rediscover and document where Fentress County-native Sergeant Alvin C. York made his heroic stand. In the Footsteps of Sergeant York, a traveling exhibition from the Museum of the American Military Experience, showcases this groundbreaking research and allows visitors to retrace the steps of one of America's best-known military heroes.
Through the new interactive exhibit, the East Tennessee Historical Society invites you to step back into the the trenches of WWI, to hear the sounds of war, view clips of the film on York's life, see items from the York home along with other interesting artifacts, and experience the front line that made the man from Pall Mall, Tennessee an international superstar.
In the Footsteps of Sergeant York will be on display in the Rogers-Claussen Feature Gallery at the East Tennessee History Center. The exhibit and corresponding programming is presented in partnership with the Museum of the American Military Experience, Tennessee State Parks, The Sergeant York Patriotic Foundation, the University of Tennessee's Center for the Study of War and Society, and the Knox County Public Library.

East Tennessee Historical Society, 601 S. Gay Street, Knoxville, TN 37902. Museum hours: M-F 9-4, Sa 10-4, Su 1-5. Information: 865-215-8824, www.easttnhistory.org