Calendar of Events
Wednesday, August 12, 2020
East Tennessee Historical Society: Black & White, Knoxville in the Jim Crow Era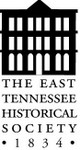 August 1, 2020 — February 1, 2021
Category: Exhibitions & visual art and History & heritage
Black & White, Knoxville in the Jim Crow Era featuring the stories of African American artists Beauford Delaney, Joseph Delaney, and Ruth Cobb Brice, with contributions by guest historian Robert J. Booker. The exhibition, which opened February 20, 2020, right before the Museum closed, has now been extended to provide visitors' access to this important part of East Tennessee's past.
The East Tennessee Historical Society (ETHS) desires all to stay healthy and with our re-opening we continue to work to help curb the spread of the highly contagious disease that is COVID-19. ETHS is following the guidelines within the Tennessee Pledge and has modified the Museum of East Tennessee History's visitor experience. We ask that all museum visitors support our community's health by observing these guidelines:
· Wear a mask or cloth face covering at all times (masks are available on site)
· Make regular use of the hand sanitizing stations located throughout the building
· Stay at least six feet away from anyone not in your household
· Follow one-way path markers
· Stay at home if you are sick
The Museum will close one hour early each day for enhanced cleaning. The hours, which are updated on our website are Monday – Friday 9 a.m. – 3 p.m.; Saturday 10 a.m. – 3 p.m.; and Sunday 1 p.m. – 4 p.m. Certain Museum features have also been modified to increase visitor safety. Examples are interactive exhibitions have been turned off, and seating has been removed to provide additional room for physical distancing.
East Tennessee Historical Society, 601 S. Gay Street, Knoxville, TN 37902. Information: 865-215-8824, www.easttnhistory.org
Knoxville Museum of Art: Re-Opening with Beauford Delaney and James Baldwin: Through the Unusual Door
July 1, 2020 — October 25, 2020
Category: Exhibitions & visual art, Free event and History & heritage
The Knoxville Museum of Art will reopen beginning Wednesday, July 1, 2020, with limited hours and extensive precautions to ensure the health and safety of visitors and museum staff.
Beauford Delaney and James Baldwin: Through the Unusual Door has been extended through October 25. The museum's permanent flagship exhibitions--Higher Ground: A Century of the Visual Arts in East Tennessee and Currents: Recent Art from East Tennessee and Beyond—have been reinstalled and refreshed!
Visitors will be welcomed with the following measures necessitated by the public health situation:
• The KMA will be open on a restricted schedule, Wednesday-Sunday 1-5pm. The museum will be closed on Mondays and Tuesdays. (The KMA will also be closed Saturday, July 4 for the Independence Day holiday.)
• Attendance will be limited to 25 visitors per hour and reservations will be required by signing up on www.eventbrite.com. Link is also available on www.knoxart.org.
• Visitors will access the museum via the June and Rob Heller Garden gate adjacent to the parking lot, enter the building on the lower level, and exit at street level (one-way route).
• Visitors will be asked to wear face coverings. Disposable masks will be available for visitors who need them.
• Cleaning and sanitizing in public areas will be greatly increased.
• Visitors will be asked to stay 6 feet apart.
For questions about the reopening, visitors can contact the museum at info@knoxart.org.
Beauford Delaney and James Baldwin: Through the Unusual Door
This exhibition of 50+ paintings, works on paper, and unpublished archival material examines the 38-year relationship between painter Beauford Delaney (Knoxville 1901-1979 Paris) and writer James Baldwin (New York 1924-1987 Saint-Paul-de-Vence, France) and the ways their ongoing intellectual exchange shaped one another's creative output and worldview.
Through the Unusual Door seeks to identify and disentangle the skein of influences that grew over and around a rich, complex lifetime relationship with a selection of Delaney's works that reflects the powerful presence of Baldwin in Delaney's life. The exhibition draws from the KMA's extensive Delaney holdings, public and private collections around the country, and rarely displayed papers held by the Delaney estate. KMA curator Stephen Wicks is organizing the exhibition, which is accompanied by a color-illustrated catalogue published by the University of Tennessee Press.
Knoxville Museum of Art, 1050 World's Fair Park Dr, Knoxville, TN 37916. Hours: Wednesday-Sunday, 1-5 PM. Information: 865-525-6101, www.knoxart.org
Jubilee Community Arts: Laurel Theater videos & radio
June 22, 2020 — December 31, 2020
Category: Classes & workshops, Film, History & heritage and Music
While all public activities at the Laurel have been canceled until further notice including dances, concerts and church services, please enjoy videos on their YouTube channel which include concerts, dance lessons, and more! https://www.youtube.com/user/LaurelTheater/videos
The historic Laurel Theater is a regional, community cultural center dedicated to preserving and presenting the traditional arts of the Southern Appalachians. The Laurel Theater is owned and operated by Jubilee Community Arts.
Tune in to 91.9 FM WUOT on Saturdays at 9 PM for "Mountain Jubilee" and 89.9 FM WDVX on Sundays from 5-11 PM for "Sunday Jubilee"!
Haunted Knoxville Ghost Tours: COVID-19 Program
May 1, 2020 — December 31, 2021
Category: Festivals & special events and History & heritage
Since 2010, Haunted Knoxville Ghost Tours have created the highest level of enjoyment. With the hard times we are facing as a country, we feel that entertainment IS 100% essential. Getting out of the house, enjoying the outdoors with loved-ones is extremely beneficial to personal health.
With this being said, we have decided to adjust our Tours operation so we can offer service to the public, while also maintaining social distancing requirement.
Public Tours are postponed till social distancing requirements are lifted. (RESCHEDULES will be available once social distancing requirements are lifted.)
Private Tours will be offered for "Households" and social circles. (We have decided to offer these events to individuals who spend time in close proximity of each other.) This is a great solution for slowing the spread of the virus while also offering activities that can bring enjoyment to families in the community.
Information: 865-377-9677 or www.hauntedknoxville.net