Calendar of Events
Friday, November 16, 2018
Great Smoky Mountains Heritage Center: Smoky Junction Model Railroad Exhibit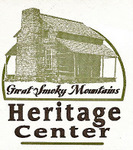 November 9, 2018 — January 6, 2019
Category: Festivals & special events, History & heritage and Kids & family
A New Holiday Tradition!
Running on Fridays, Saturdays, and Sundays.
A multi themed model railroad experience at the GSM Heritage Center featuring a Townsend/Walland landscape, a garden scale train, and a winter wonderland!
Great Smoky Mountains Heritage Center, 3/4 mile east of traffic light at the Highway 321 and 73 intersection towards the Great Smoky Mountains National Park, Townsend, TN. Hours: M-Sa 10-5, Su 12-5. Information: 865-448-0044, www.gsmheritagecenter.org
Sequoyah Birthplace Museum: Cherokee Language Classes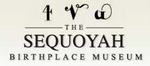 November 5, 2018 — November 26, 2018
6:00-8:00pm
Category: Classes & workshops and History & heritage
Would you like to learn a new language? Why not try Cherokee? The Sequoyah Birthplace Museum is offering beginner and advanced beginner Cherokee language class on the following Monday November 5th, 12th, 19th, and 26th from 6 p.m. to 8 p.m. The cost of the class is $50 for new students and $40 for returning students for all four evenings. The class will be taught by Lou Jackson and Jayme "Brett" Jones who are enrolled members of the Eastern Band of the Cherokee Indian.
The Museum is reopen with a completely new exhibit. The language classes will be held in the museum's education room.
Anyone interested in taking this class should contact the museum at 423-884-6246 or seqmus@tds.net to register. The Sequoyah Birthplace Museum is located at 576 Hwy. 360, Vonore, TN, 37885
Beck Cultural Exchange Center: I Have a Voice: Tennessee's African American Musical Heritage
November 2, 2018 — February 9, 2019
Category: Exhibitions & visual art, Free event, History & heritage and Music
Beck presents the exhibition, I Have a Voice: Tennessee's African American Musical Heritage, opening November 2, 2018. The exhibition, organized by the Tennessee State Museum, gives a snapshot of Tennessee's rich African American musical heritage and its influence on worldwide musical genres.

The Volunteer State has been the birthplace of some of the most influential music in the world, from the Beale Street blues clubs in Memphis, to the R&B scene on Nashville's Jefferson Street and the jazz in Knoxville's Gem Theatre. The history of African American music follows the hardship of slavery in America. American slaves adapted their African ancestors' music to hand clapping, singing, the fiddle and the African–derived banjo.

Expressing their sorrows from bondage, and joy for their ultimate deliverance, these enslaved persons found an original, musical voice sung in their spirituals and folk music. This voice has left a monumental cultural stamp on American music, including blues, ragtime, jazz, gospel, rhythm and blues, rock and roll, and soul music. In turn, this music has influenced and enriched music around the world.
The exhibit introduces viewers to many famous Tennessee music legends — Bessie Smith, who was nicknamed the "Empress of the Blues;" B.B. King, often referred to as the "King of the Blues;" Grand Ole Opry star DeFord Bailey; and Rock and Roll Hall of Fame inductee Tina Turner. The exhibit gives visitors a chance to hear the voices of the many Tennessee African American men and women who made their mark on American music from ragtime to Motown.

Visitors can view YouTube videos of various performers and musicians featured in the exhibition on their smart phones or tablets through the use of QR-coded links. Educators who are interested in teaching about Tennessee's African American musical heritage will be provided with curriculum-based educational lesson activities.

http://www.beckcenter.net/museum-exhibit-s/
Beck Cultural Exchange Center: 1927 Dandridge Avenue, Knoxville, TN 37915. Hours: Tu-Sa 10-6. Information: 865-524-8461, www.beckcenter.net
East Tennessee Historical Society: A Home for Our Past: The Museum of East Tennessee History at 25
September 14, 2018 — March 31, 2019
Category: Exhibitions & visual art and History & heritage
A Home for Our Past: The Museum of East Tennessee History at 25 a new feature exhibition at the Museum of East Tennessee History
The public opening of the exhibition begins at 4:30 p.m. on Friday, September 14, with light refreshments and ribbon cutting and remarks at 5:15.
When the Museum of East Tennessee History opened in 1993, it fulfilled a shared vision to preserve and interpret the region's rich history for the benefit of all, a vision first articulated a century and a half earlier. On May 5, 1834, Dr. J.G.M. Ramsey addressed a group of a historically-minded citizens gathered for the first annual meeting of the East Tennessee Historical and Antiquarian Society. Concerned that many of the participants in Tennessee's early history were passing away and with them their memories, Ramsey issued a call to action: "Let us hasten to redeem the time that is lost."
Today, 184 years later, Dr. J.G.M. Ramsey's plea to save Tennessee's past continues to reverberate in the galleries of the East Tennessee Historical Society's museum, a permanent home for our region's cherished stories, traditions, and artifacts. The East Tennessee Historical Society actively began collecting artifacts and producing award-winning interpretive exhibits in 1993, which has now grown to more than 16,000 artifacts housed within the East Tennessee History Center. In this special exhibition, ETHS is excited to highlight East Tennessee's unique history through a variety of artifacts, with at least one exhibited item from each year of ETHS's active 25 years of collections, most of which are rarely or never on display.
The exhibition includes more than twenty-five artifacts and numerous photographs and illustrations representative of East Tennessee's unique history. Some of the items include an 1883 Springfield penny-farthing, the first apparatus to be called a "bicycle"; an 1822 artificial hand that belonged to a teacher from Union County; a silver coffee and tea service from the East Tennessee and Virginia Railroad presented to Superintendent James Baker Hoxsie upon his retirement in 1866; a coverlet woven by one of the famed Walker sisters of Greenbrier; a shirt stating "Healing in the name of Jesus. Take up serpents, Acts 2:38" worn during religious services practicing snake handling in Cocke County; an 1817 bead necklace belonging to Eliza Sevier, the wife of Templin Ross and the granddaughter of both John Sevier and Cherokee Chief Oconostota; a 1907 baseball uniform from a coal town's team in Marion County; and the distinctive backdrop and wall clock from WBIR-TV variety program "The Cas Walker Farm & Home Show." The exhibit also features a brilliant display of East Tennessee furniture, textiles, folk art, instruments, and vintage toys.
Also on display are more than two dozen featured artifacts from the Tennessee State Museum. A new Tennessee State Museum will open on the grounds of the Bicentennial Capital Mall in Nashville on October 4. ETHS is honored to display select East Tennessee artifacts from their collection, highlighting the programmatic ties between the two institution as well as the museums' shared mission to preserve Tennessee's rich history. Selected items include a 1792 map of the State of Franklin, an 1831 copy of the Cherokee Phoenix & Indians Advocate newspaper, and a 19th century flintlock muzzle loading rifle made by Baxter Bean of Washington County.
East Tennessee Historical Society, 601 S. Gay Street, Knoxville, TN 37902. Museum hours: M-F 9-4, Sa 10-4, Su 1-5. Information: 865-215-8824, www.easttnhistory.org
Farragut Museum: Special Exhibit: Honoring Our Veterans
July 2, 2018 — January 4, 2019
Category: Exhibitions & visual art, Free event and History & heritage
On July 2, the Farragut Museum will unveil a very special exhibit which will showcase paintings by local artist Alexander Dumas. Visitors will also be able to view artifacts from various branches of the military and numerous wars, including the Korean War, Vietnam War, World War I and II, and Desert Storm. This exhibit will be on display through January 4, 2019.
Dumas was born in Detroit, Mich., and started painting on his 27th birthday. Serving in the U.S. Navy from 1945-1949 and as a Hospital Corpsman at the University of Virginia from 1949-1953 gave Alex a unique perspective on war. As a WWII veteran, the images of young men suffering from the wounds of war have stayed with the artist for a lifetime. While he did not see combat, many of his patients came back to the States with wounds that would be considered horrific under any circumstance. His wartime paintings are based on combat photographs.
Dumas spent 16 years as a member of the Tennessee State Guard, retiring with the rank of Major. His paintings are on exhibit at the Tennessee Theatre, the East Tennessee Historical Society and the USS Tennessee Battleship Museum, among other places. He currently teaches a painting class at Strang Senior Center in Knoxville.
Farragut Town Hall, 11408 Municipal Center Dr, Farragut, TN 37934. Hours: M-F 10-4:30. Information: 865-966-7057, www.townoffarragut.org/museum
Haunted Knoxville Ghost Tours: Paranormal Adventure Tour
June 21, 2018 — November 24, 2018
Category: Festivals & special events and History & heritage
Friday & Saturdays thru Nov 24th
Operate at Dusk (See Website for current start time)
Since 2010, Haunted Knoxville Ghost Tours is America's First Investigation-based Paranormal Adventure Tour. Excursions are personally led by Famed Paranormal Historian & Film Star, J-Adam Smith who is both the Founder and the Guide. J-Adam Smith has been recognized as an paranormal expert on Travel Channel's "Paranormal Paparazzi", his work received a feature in SyFy Channel's "Ghost Hunters" official magazine "TAPS PARAmagazine" classifying his work, as Knoxville's own paranormal historian, labeling Knoxville Tennessee as the "Hidden Gem of Haunted America". He has been on Internationally syndicated radio shows, magazines, books, & journals all around the globe. J-Adam has been investigated paranormal activity for over a decade and now takes tour-goers on educational, researched journeys to local haunts on public or private tours that, depending on the tour, traverse historically haunted graveyards, Gay Street Bridge, and an old Confederate jail. Participants may reach out and connect with the spirits who committed a three-way homicide or the ghosts of hanged men at the actual locations of paranormal activity. Tours take guests on investigations with trained paranormal professionals to locations known for their traumatic histories. Participants are given professional tools to help encourage team building exercises and measure paranormal activity. Let Haunted Knoxville Ghost Tours be your destination for your next... Late Night Adventure... Note: This is what we call an Express Investigations... Please be aware that we are taking you to many Ground Zero's in a short 2hr period.
Please visit www.hauntedknoxville.net for more updated tour information and added Newly added Tours as well as to purchase tickets! Additional information: 865-377-9677