Calendar of Events
Sunday, September 23, 2018
UT School of Music: UT Symphony Orchestra
Category: Free event and Music
UT Symphony Orchestra
Beethoven's "Symphony No. 7"**This is the first of a 2-year series of concerts and events celebrating Beethoven as his 250th anniversary approaches in 2020.
Alumni Memorial Building
4pm
UT School of Music: Unless otherwise noted, concerts are FREE and open to the public. The Alumni Memorial Building located at 1408 Middle Drive on the UT campus. (The James R. Cox Auditorium is located in the Alumni Memorial Building.) The Natalie Haslam Music Center is located at 1741 Volunteer Blvd on the UT campus. *For individual or small group performances, please check the web site or call the day of the event for updates or cancellations: 865-974-5678, www.music.utk.edu/events
Ewing Gallery: Irons in the Fire: UTK Sculpture Alumni
September 16, 2018 — October 6, 2018
Category: Exhibitions & visual art, Fine Crafts and Free event
Opening Reception: Sunday, September 16th, 2-4PM
The Ewing Gallery is pleased to partner with UTK Sculpture and the Mid South Sculpture Alliance Conference to present the work of 25 alumni of the UT Sculpture program. Exhibiting artists are:
Jessica Brooke Anderson, MFA 2013
Leticia Bajuyo, MFA 2001
Robmet Butler, MFA 2009
Mike Calway-Fagen, BFA 2006
Dan DeZarn, MFA 2013
Richard Ensor, BFA 2015
Preston Farabow, BFA 1992
Cassidy Frye, MFA 2018
Brian Jobe, BFA 2004
David Jones, MFA 2004
Noah Kirby, 1998
Alison Ouellette-Kirby, MFA 1996
Candice Lewis, MFA 2004
Erica Mendoza, MFA 2018
Marisa Mitchell, BFA 2016
Lauren Sanders, BFA 2015
Joshua Shorey, MFA 2017
Jacob Stanley, MFA 2010
Thomas Sturgill, BFA 2003
Durant Thompson, BFA 1997
John Truex, BFA 2004
Kevin Varney, MFA 2014
Taylor Wallace, BFA 2005
AC Wilson, BFA 2012
Ronda Wright, BFA 2009
This exhibition was curated by Bill FitzGibbons, UT School of Art Alum.
The Ewing Gallery will be open M-F 10am - 5PM and will have extended hours until 7:30PM on Thursday nights. We are open from 1-4PM on Sundays. Ewing Gallery, 1715 Volunteer Blvd on the UT campus, Knoxville, TN 37996. Information: 865-974-3200, www.ewing-gallery.utk.edu
Democracy and the Informed Citizen
September 11, 2018 — October 16, 2018
Category: Classes & workshops, Free event, History & heritage, Lectures and Literature & readings
Join Knox County Public Library and Humanities Tennessee for an informative series to include trivia, voter registration, presentations, a panel discussion, and a film screening. All events are free and open to the public. For more info and the full schedule visit our webpage.
Sessions include:
• Constitution Day Trivia
• Electoral Anomalies with Jack Neely
• Why Aren't You Voting? An Interactive Conversation
• Does Every Vote Count? Voter Rights & the Disenfranchised
• Hacked. How Safe Are Our Elections? Mechanics of Voting
• Democracy & the Free Press Panel Discussion
• Money & Politics: The Complicated Truth of Peddled Influence
• Globalization, 'Globalism' and the rise of nationalism in Europe and North America
• Gabriel Over the White House (1933)
• When Democracy Worked: Passage of the Civil Rights Act of 1964
• Choose Civility: How to Talk Politics & Still Be Friends
https://www.knoxlib.org/calendar-programs/programs-and-partnerships/democracy-and-informed-citizen-symposium
HoLa Hora Latina: Frutos Latinos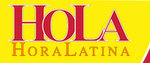 September 7, 2018 — October 15, 2019
Category: Exhibitions & visual art and Free event
A unique exhibition by HoLa Hora Latina member artists celebrating Hispanic Heritage Month - one exhibition, two venues!
Opening Fri Sep 7, 5-9 PM at the Emporium
Then, on display at the Knoxville Museum of Art from Sep 19 - Oct 15 in the Kramer Education Center. Knoxville Museum of Art, 1050 World's Fair Park Dr, Knoxville, TN 37916. Hours: Tu-Sa 10-5, Su 1-5. Information: 865-525-6101, www.knoxart.org
Information: 865-335-3358, www.holahoralatina.org
Art Market Gallery: Work by George Rothery and Gordon Fowler
September 7, 2018 — September 30, 2018
Category: Exhibitions & visual art, Fine Crafts and Free event
Recent works by painter George Rothery and woodturner Gordon Fowler will be featured throughout September at the Art Market Gallery. An opening reception for the artists, including complimentary refreshments and live music by The Accidentals, will begin at 5:30 p.m. on September 7th, during Downtown Knoxville's monthly First Friday Art Walk. The show will feature George's marine-themed acrylic paintings, and Gordon's wooden bowls, platters and hollow forms.
George Rothery: THE ARTIST AND NOW A WRITER—George Rothery is a graduate of the University of Tennessee with a major in Marketing. After serving in the US Air Force, discharged with the rank of Captain, George became professionally involved with art when he opened galleries in Knoxville, Tennessee that became art exhibition centers for the surrounding area for the next 22 years.
After another career in manufacturer representation (Rothery Associates), George became a professional maritime artist. He picked up brush and canvas to create oils and acrylics reminiscent of the sailing and boating he loved growing up on the New Jersey shore, and later on the South Carolina coast. His paintings are in private and corporate collections from Massachusetts to Florida and from the Carolinas to Texas. He has been in many national juried shows, and his work has appeared in: American Artist, The Complete Painters Handbook, Workshop, Life on the Water, Homes and Living, and a number of newspaper articles.
Gordon Fowler: I make bowls, platters, and hollow forms from wood using a woodturning lathe. I find the wood on roadsides or friends tell me about a tree they cut down. I get a kick out of "recycling" these logs that would otherwise go to a landfill or a fireplace. Most of my work is twice-turned. That means I cut the logs with a chainsaw, rough turn it, let it dry for at least six months, then turn it again to its final thickness. Making round things is inherent to the lathe, and I'm inspired by the symbolism and symmetry of circles. I'm influenced by texture, patterns, and contrasts found in nature. I strive to create pleasing forms combined with exquisite grain patterns.
Art Market Gallery, 422 S. Gay St, Knoxville, TN 37902. Hours: Tu-Th & Sa 11-6, Fri 11-9, Su 1-5. Information: 865-525-5265, www.artmarketgallery.net
C for Courtside: Siren Filings - curated by Eleanor Aldrich
September 7, 2018 — September 28, 2018
Category: Exhibitions & visual art and Free event
Opening Fri Sep 7, 7:30-10 PM and the remainder of the month by appointment only
Siren Filings is about the voices of women, beautiful and dangerous, in the form of documents submitted to reveal an unseen force. The Greek mythological Sirens stand for the patriarchal trope of the female voice as alluring but dangerous, even deadly. Much like the rhyming "iron filings" that encircle and point to invisible force fields, so these drawings are responsive and revealing of forces such as labor practices, patriarchy, the voices that shape politics and identity, and those that are absent.

This show contains the work of four women. Judy Rushin's work incorporates hand woven cloth that draws attention to art making as labor, and she uses the traditionally feminine craft of weaving to reflect on the current gender pay gap. Her work is presented in context of a towel hand woven for daily use in the early 1840's by Barbara Lahr (1820 - 1903). Born 70 miles from the hometown of Karl Marx (and two years later), Lahr lived and worked in the same environment that shaped and then rejected Marx.
Tatiana Istomina's series "Philosophy of the Encounter" (in collaboration with Mona Sharma for the soft sculptures and puppets) speculates on the overlooked contributions of Hélène Rytman – the wife and murder victim of prominent French philosopher Louis Althusser -- to her husband's work. Istomina's series "Image with Caption" presents different views of the young daughter of Stalin sitting on the lap of the Lavrenty Beria- the head of the Soviet secret police. Each work focuses on a different part of the image or caption.
Mona Sharma's work for her series Manifest is disconcertingly smooth for the tensions of its content. Similarly, her travel documents adhere to familiar formal bureaucratic structures that are an uncomfortable framework for the text that pushes against it.
C for Courtside, 513 Cooper St, Knoxville, TN 37917
https://www.facebook.com/cforcourtsidegallery/
https://www.facebook.com/events/417883418738418/
Ijams Nature Center: Photography by Victor Agreda, Jr.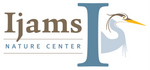 September 6, 2018 — September 29, 2018
Category: Exhibitions & visual art and Free event
When you're up before the sun for your job, you're going to see some beautiful sunrises! Victor Agreda, Jr. has seen quite a few since joining the staff of WUOT, and his watercolor-style photography captures the true beauty of Knoxville at the break of dawn, juxtaposing silhouettes with washes of vibrant color.
His photos, taken from the Communications Building near the UT stadium, sometimes feature the stadium and a Power T in the foreground, making them perfect for Vol fans!
More events at http://ijams.org/events/. Ijams Nature Center, 2915 Island Home Ave, Knoxville, TN 37920. Hours: Grounds and trails open during daylight hours. Call for Visitor Center hours. Information: 865-577-4717, www.ijams.org
Liz Kelly Zook - Artist Exhibition
September 1, 2018 — October 31, 2018
Category: Exhibitions & visual art and Free event
Liz Kelly Zook is an artist in Murfreesboro, TN. Zook was raised in small-town Nevada, Missouri. Her art will be featured from September 1st-October 31st in Hodges Library on the University of Tennessee Campus (1015 Volunteer Blvd).
Zook's art is a mix between Pop and Illustrative art. She uses a lot of bright colors; very few of her pieces are without black outlines. She likes the way the outlines control the chaos of the color when she applies it to the canvas.
Zook's goal as an artist is to encourage people to spend more time on the things that bring them joy. She describes her work as "fun for the sake of fun." And let's face it, everyone needs more fun.
McClung Museum: For All the World to See: Visual Culture and the Struggle for Civil Rights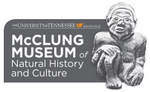 September 1, 2018 — October 20, 2018
Category: Exhibitions & visual art, Free event, History & heritage and Science & nature
For All the World to See: Visual Culture and the Struggle for Civil Rights, a nationally touring exhibition from NEH on the Road, uses a compelling assortment of photographs, television clips, art posters, and historic artifacts to trace how images and media disseminated to the American public transformed the modern civil rights movement.
This visual culture jolted Americans, both black and white, out of a state of denial or complacency. Visitors to the immersive display will explore dozens of compelling and persuasive visual images, including photographs from influential magazines, such as LIFE, JET, and EBONY; CBS news footage; and TV clips from The Ed Sullivan Show.
Also included are civil rights-era objects that exemplify the range of negative and positive imagery—from Aunt Jemima syrup dispensers and 1930s produce advertisements to Jackie Robinson baseball ephemera and 1960s children's toys with African American portraiture. For All the World to See is not a history of the civil rights movement, but rather an exploration of the vast number of potent images that influenced how Americans perceived race and the struggle for equality.
McClung Museum of Natural History and Culture, 1327 Circle Park Dr on the UT campus, Knoxville, TN 37996. Hours: Monday-Saturday, 9AM-5PM, Sunday, 1-5PM. Information: 865-974-2144, http://mcclungmuseum.utk.edu
Arrowmont School of Arts and Crafts: Silk Painters International Exhibit
September 1, 2018 — October 13, 2018
Category: Exhibitions & visual art, Fine Crafts and Free event
Transcendent Silk...Beyond the Ordinary
At SPIN Festival 2018
Sandra Blain Gallery - Arrowmont School of Arts and Crafts
Opening Art Reception, Dinner and Awards October 6th from 5:30pm to 8pm
Arrowmont School of Arts and Crafts, 556 Parkway, Gatlinburg, TN 37738. Information: 865-436-5860, www.arrowmont.org
Knoxville Museum of Art: Joseph Delaney: On the Move
August 17, 2018 — November 4, 2018
Category: Exhibitions & visual art and Free event
More than 40 paintings and drawings from public and private collections around the country celebrate the life and achievement of this well-known Knoxville native.
Joseph Delaney (1904-1991) rose from humble beginnings in Knoxville to establish himself as a tireless and prolific painter of Manhattan's urban scene. Over the span of his 60-year career, Delaney displayed a remarkable ability to express the city's vitality using the loose brushwork of gestural abstraction, which at the time represented the cutting edge of studio practice, without sacrificing the narrative content many of his contemporaries had abandoned. The works featured in On the Move represent the variety of ways in which he used this hybrid method to infuse his painted scenes with vibrant energy, and intricate patterns of movement.
While capturing the ebb and flow of life on the boulevards and back alleys, Delaney's vigorous brushwork also reveals his restless spirit and insatiable creative drive. On the Move has been organized by the KMA in the hopes of generating newfound appreciation and scholarly attention for an artist who captured his time and place with uncommon energy and a fiercely independent spirit. In depicting Manhattan's urban scenes, the artist trains his ever-shifting vantage point on gleaming plazas and gritty nightspots with equal intensity and familiarity. In some compositions, near-panoramic views emphasize the pulse of crowds within vast architectural arenas. In others, the artist focuses on specific urban structures—subway cars, bridges, and roadways—that make movement possible.
The public is invited to celebrate the art and life of Joseph Delaney at the KMA Family Fun Day on Saturday, August 25 from 11am to 4pm. This event is free and open to the public thanks to the generosity of Katherine and Joe Fielden.
Knoxville Museum of Art, 1050 World's Fair Park Dr, Knoxville, TN 37916. Hours: Tuesday-Saturday, 10AM-5PM, Sunday, 1-5PM. Information: 865-525-6101, www.knoxart.org
TVUUC exhibition: Works by Gary Heatherly and Althea Murphy-Price
August 12, 2018 — October 11, 2018
Category: Exhibitions & visual art and Free event
Reception Friday, August 17, 6:00 to 7:30 pm. Artists' talks at 6:30 pm.
About Gary Heatherly: Heatherly recently retired from 30 years of commercial photography and is returning to the beginnings of his art. Still photography captures the precious moments of life. When we are younger, he says, life passes in slow motion as we explore our new world. As we age and shed the curiosity and wonder of youth, life speeds up. Photographers strive to capture and embellish the pristine moments for future appreciation. Heatherly has lived in Knoxville for over 55 years. He attended West High School and graduated with honors in 1974 from UT Knoxville with a BFA in Studio Art, emphasis in drawing and painting. He started his own photography business in the mid 70's and focused on advertising, editorial, architectural and stock photography. His work allowed him to see the world with trips to the Philippines , Ireland, and the Caribbean. He published a Book of the Year winner along with help from WBIR and Robin Easter Design: Knoxville Then & Now. He is featured in three other "coffee table" books about Knoxville. www.garyheatherly.com

About Althea Murphy-Price: Murphy-Price is inspired by the social implication of beauty as it relates to female identity, women and culture. This work investigates how identity is informed and influenced through the context of a deceptively subversive beauty culture. Real and false, decoration and imitation are addressed and questioned. Recent work is inspired by the popular hashtag #blackgirlmagic and online image results from searching "perfect hair" and "perfect skin." Her response to these images is colorful, playful and expressive of a child-like fascination. Althea Murphy-Price began her studies in Fine Art at Spelman College before receiving her Master of Arts in Printmaking and Painting from Purdue University and later studying at the Tyler School of Art, Temple University, where she earned her Master of Fine Arts. She has exhibited in venues throughout the country and abroad, including the Weston Gallery, Cincinnati; Howard Museum of Art, Baltimore; Wellesley College, Boston; Wade Wilson Art Gallery, Houston; Indiana University Art Museum; The Print Center, Philadelphia; The Halsey Institute of Contemporary Art, Charleston; and the Knoxville Museum of Art. International exhibits include the International Printmaking Exhibition, Jingdezhen, China; the American Youth Printmaking Exhibition, Lui Haisu Art Museum, Shanghai, China; and Print Resonance, Musashino Art University, Tokyo Japan. She was artist in residence at the Frank Lloyd Wright School; University of Hawaii, Hilo; The Vermont Studio Center; and the Venice Printmaking Studio. Her writings and work have been featured in Art Papers Magazine, CAA Reviews, Contemporary Impressions Journal, Art in Print, Printmaking: A Complete Guide to Materials and Process, and Printmakers Today. www.altheamurphyprice.com
Tennessee Valley Unitarian Universalist Church, 2931 Kingston Pike, Knoxville, TN 37919. Gallery hours: M-Th 10-5, Su 10-1. Information: 865-523-4176, www.tvuuc.org