Calendar of Events
Wednesday, January 23, 2019
Knox County Public Library's Books Sandwiched In: Dr. Zach McKenney
January 23, 2019
12:00 Noon
Category: Free event, History & heritage, Lectures and Literature & readings
Knox County Public Library invites the public to join Dr. Zach McKenney for a consideration of Janesville: An American Story by Amy Goldstein, at noon on Wed., Jan. 23, in the East Tennessee History Center auditorium (601 South Gay Street).
"Amy Goldstein provides a harrowing account of the human consequences of plant shutdowns and the rippling effects that they have throughout affected communities," McKenney said.
Pulitzer Prize-winning reporter Amy Goldstein spent years immersed in Janesville, Wisconsin, where the nation's oldest operating General Motors assembly plant shut down in the midst of the Great Recession. With intelligence, sympathy and insight into what connects and divides people in an era of economic upheaval, Goldstein shows the consequences of one of America's biggest political issues. Her reporting takes the reader deep into the lives of autoworkers, educators, bankers, politicians, and job re-trainers to show why it's so hard in the twenty-first century to recreate a healthy, prosperous working class.
McKenney is a lecturer at the University of Tennessee, Knoxville, where he received his doctorate in sociology with a concentration in political economy and globalization. His dissertation was about the evolving relationship between states, corporations, and trade unions in the current era of neoliberal globalization. His research interests include social movements, social theory, qualitative research methods, and experiential learning.
Books Sandwiched In is made possible by the generous support of the Friends of Knox County Public Library. Bring a sandwich or pick up something at a downtown restaurant. Drinks will be available for 50 cents.
Arrowmont School of Arts and Crafts: 19th Sevier County Biennial Juried Exhibition
January 19, 2019 — March 2, 2019
Category: Exhibitions & visual art, Fine Crafts and Free event
Opening Reception & Presentation of Awards: January 25, 2019, 6:00 – 8:00 pm
This exhibition features work by artists 18 years of age and older living or working in Sevier County, Tennessee. The Sevier County Biennial Exhibition is a juried, mixed media art exhibition presented by Arrowmont to recognize and foster the skills and talents of artists and craftspeople who call the region of Sevier County home.
In the Sandra J. Blain Gallery
Arrowmont School of Arts and Crafts, 556 Parkway, Gatlinburg, TN 37738. Information: 865-436-5860, www.arrowmont.org
Fountain City Art Center: 14th Annual Open Show

January 18, 2019 — February 23, 2019
Category: Exhibitions & visual art, Fine Crafts and Free event
Featuring works by local artists, judged by Paul Watkins and Tony Caiza.
Presentation of awards, 7 PM, will be made at the opening reception, 6:30 – 8:00 PM, Friday, January 18. Friends and family of the artists are encouraged to attend!
Exhibit viewing hours: Hours: Tu & Th 9-5, W & F 10-5, 2nd-4th Sa 10-1. Fountain City Art Center, 213 Hotel Ave, Knoxville, TN 37918. Information: 865-357-2787, www.fountaincityartcenter.com
Ijams Nature Center: Tracye Burnett Sowders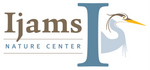 January 16, 2019 — January 31, 2019
Category: Exhibitions & visual art and Free event
You don't want to miss January's gallery artist, Tracye Burnett Sowders, and her whimsical watercolor paintings. Her gorgeous work features vibrant landscapes, animal friends and ethereal people. Many of her paintings are limited editions, so stop by to claim one of these magical pieces for yourself!
More events at http://ijams.org/events/. Ijams Nature Center, 2915 Island Home Ave, Knoxville, TN 37920. Hours: Grounds and trails open during daylight hours. Call for Visitor Center hours. Information: 865-577-4717, www.ijams.org
Pellissippi State Community College: Interlaced: Jamey Grimes and Charlotte Wegrzynowski
January 14, 2019 — February 1, 2019
Category: Exhibitions & visual art, Fine Crafts and Free event
A reception with the artists will be held 3-5 p.m on Friday, Feb. 1.
"The objects and environments that I create are fueled by encounters with natural forces," Jamey Grimes says in his artist statement. "My intent is to remind us of our relationship and scale to the forces of nature."
Mind-bending sculptural work and lush drawings combine this month in a new visual art exhibit at Pellissippi State Community College. Grimes and Wegrzynowski are instructors at the University of Alabama.
Grimes' sculptural work references forms in nature, biological structures and exploring spaces. His relatively simple techniques and forms are recombined in endless variations to create meditations on interconnectivity and structures in space.
Charlotte Wegrzynowski won second place in the SECAC 2016 Juried Exhibition and received the Best of Show award in the 31st West Alabama Juried Art Show. Wegrzynowski also delves into forms in space and in light and dark. Her drawings explore the illusion of space as well as communicating strong metaphorical narratives. "Though they could not be more different artists, both in form and content, the similarities in the ways that their artwork 'dances' make this a disparate, but very informative pairing," said Herb Rieth, associate professor of Liberal Arts for Pellissippi State.
Hardin Valley Campus of Pellissippi State: 10915 Hardin Valley Road, Knoxville, TN 37932. Bagwell Center Gallery hours: M-F 9 AM - 9 PM. Information: 865-694-6405, www.pstcc.edu/arts
Farragut Primary Schools: Artwork Showcase at Town Hall
January 14, 2019 — January 25, 2019
Category: Exhibitions & visual art, Free event and Kids & family
The 2019 Farragut Primary Schools Art Show, sponsored by the Town of Farragut, opens Monday, Jan. 14, and will be on display through Friday, Jan. 25, during regular Town Hall hours (8 a.m.-5 p.m. Monday through Friday).
Don't miss the opportunity to view the work of the community's most talented young artists from Concord Christian School, Farragut Primary School, and St. John Neumann Catholic School.
There will be a reception to honor participating private school artists from 5-6 p.m. on Wednesday, Jan. 16, and a reception to honor participating public school artists from 5-6 p.m. on Friday, Jan. 18.
Address: 11408 Municipal Center Drive, Farragut, TN 37934
Ewing Gallery: Kate Gilmore IN YOUR WAY
January 10, 2019 — February 20, 2019
Category: Exhibitions & visual art and Free event
Kate Gilmore will give a public lecture on Thursday, January 17th at 7:30 PM in room 109 of the Art + Architecture Building. A brief reception for the exhibition will follow immediately in the Ewing Gallery.
Kate Gilmore: In Your Way features ten works—nine performance-based videos and one live performance/sculptural installation—by this New York-based artist known for synthesizing multiple artistic mediums including performance, video, sculpture, and painting. In her videos, Gilmore critiques and also inserts herself into male dominated movements such as Abstract Expressionism and Minimalism, exploring feminist themes and modern and contemporary art tropes, all the while exhibiting relentless determination. The spilling and splattering from her work are an ode to Abstract Expressionism or 1950s stripe paintings. Her works are mischievous and political, as well as humorous and critical of the heroic language and absence of women in these artistic movements. The physical situations and actions Gilmore creates for herself and her performers are metaphors for challenges women face culturally and socially.
Gallery hours:
M, T, W, F: 10am - 5pm
Thurs: 10am - 7:30pm
Sundays: 1-4
Ewing Gallery, 1715 Volunteer Blvd on the UT campus, Knoxville, TN 37996. Information: 865-974-3200, www.ewing-gallery.utk.edu
UT Downtown Gallery: Violins of Hope
January 4, 2019 — January 27, 2019
Category: Exhibitions & visual art, Fine Crafts, Free event and History & heritage
For a First Friday Reception, Friday, January 4th, 5-9pm at the UT Downtown Gallery
The Violins of Hope are a collection of restored violins that were played by Jewish musicians during The Holocaust. These instruments have survived concentration camps, pogroms and many long journeys to tell remarkable stories of injustice, suffering, resilience, and survival. The collection was assembled and restored by Israeli master violin maker and restorer, Amnon Weinstein.
In some cases, the ability to play the violin spared Jewish musicians from more grueling labors or even death. Nearly 50 years ago, Amnon heard such a story from a customer who brought in an instrument for restoration. The customer survived the Holocaust because his job was to play the violin while Nazi soldiers marched others to their deaths. When Amnon opened the violin's case, he saw ashes. He thought of his own relatives who had perished and was overwhelmed. He could not bring himself to begin the project.
By 1996, Amnon was ready. He put out a call for violins from the Holocaust that he would restore in hopes that the instruments would sound again.
Amnon started locating violins that were played by Jews in the camps and ghettos, painstakingly piecing them back together so they could be brought to life again on the concert stage. Although most of the musicians who originally played the instruments were silenced by the Holocaust, their voices and spirits live on through the violins that Amnon has lovingly restored. He calls these 50 instruments the Violins of Hope.
There will be extended hours for this special exhibition. The UT Downtown Gallery will be open M-F from 11am – 6pm, Saturdays from 10am – 3pm, and Sundays from 1-4pm.
UT Downtown Gallery, 106 S. Gay St, Knoxville, TN 37902. Information: 865-673-0802, http://web.utk.edu/~downtown
Art Market Gallery: Works by Julia Malia and Linn Stilwell
January 4, 2019 — January 27, 2019
Category: Exhibitions & visual art, Fine Crafts and Free event
Recent works by Julia A. Malia and Linn Stilwell will be featured throughout January at the Art Market Gallery. An opening reception for the artists, including complimentary refreshments and live music performed by "Pistol Creek Catch of the Day". will begin at 5:30 p.m. on January 4th, during Downtown Knoxville's monthly First Friday Art Walk.
The show will highlight wearable art, rich in texture and color by Julia Malia, as well as a series of paintings by Linn Stillwell which focus on nature's colors, rhythms, and playfulness of light in her creatures of feathers.
Julia A. Malia, Fiber Artist
I am a fiber, jewelry, and stained glass craftswoman as well as a watercolorist and musician. As a fiber artist specializing in wearable art, I use a variety of fibers and techniques. The styles of my original designs are usually either classical or folk-style in nature, drawing inspiration from historic or ancient themes. For instance, I often base garment designs on our family's Irish and Scottish roots, and I also favor Japanese kimono garment shapes. Rich textures and colors are central to my life and my work, and I utilize techniques that combine and enhance color variegations.
I am a juried member of the Foothills Craft Guild as both a fiber artist (specializing in knitting and crocheting) and a jewelry maker. I also am a member of the Tennessee Valley Handspinners Guild, the Precious Metal Clay Guild of East Tennessee, and the Fountain City Art Center. I am drawn to fabrics and, as a child, used to play at sewing garments and piecing quilt squares for my grandmother, eventually learning standard clothing construction techniques as a teen. My mother taught me how to knit when I was a young child, and I learned to crochet from a friend when I was in my early 20s. In 1977, I won second place in the state of Iowa for my original design and creation of a hand-hooked rug entitled "Sarah's Fantasy Rug." In 2013, I had two of my original fiber designs selected for runway appearances at the Dogwood Arts Festival Diva Luncheon Fashion Show in Knoxville. In 2014, I was the invited featured artist for the month of July in a one-woman fiber art exhibit at the Charles City Art Center in Charles City, Iowa. My exhibit, entitled "Wearable Art: Themes and Variations," was a retrospective of my craftwork in fibers and jewelry over the decades.
Linn Stilwell
Born in 1948, Linn spent her early years in the rolling hills of New Jersey and the bayous of Louisiana. College years were spent in Oklahoma and California. After their son was born in Oklahoma her family moved to California, but they ultimately chose to settle into an 1830's farm in New Hampshire and became involved in 4-H, FFA and the New England Lamb Promotion Council. She pursued a career with Converse/Nike in footwear global supply chain planning while raising sheep, chickens and herbs at the farm with her husband and son. Linn is a clinical aromatherapy and herbal medicine practitioner, teaching for over 17 years at Misty Meadows Herbal Center.
Nature is where Linn feels most engaged, ready to capture beautiful light filtering through the trees, slanting over water and illuminating landscapes and animals. She brings these beautiful scenes to life in watercolor paintings. Inspired to follow the naturalist's path of artistic expression she brings behaviors and environments to bear on paintings of creatures of feathers and fur.
Linn enjoys traveling and taking photographs that inform and influence her paintings. You will often find her behind the camera with the tripod set up in a swamp at a wildlife refuge or national park. She takes advantage of art workshops in Tennessee, North Carolina, Alabama, Maine and Vermont and has been fortunate to study with Mike Bailey, Lee Edge, Robert O'Brien, Soon Y Warren, Alan Shuptrine, Kim Eng Yeo and Kate McCullough. Serving as the 2017-18 President of Knoxville Watercolor Society, she's also a member of Tennessee Watercolor Society and the Southern Watercolor Society. Her work was juried into the 2018 Tennessee Watercolor Society show at the Customs House Museum in Clarksburg and the Art Market Gallery in Knoxville. Linn can be reached at linn.stilwell@comcast.net or call her at 603-531-2454. She resides in Knoxville, Tennessee.
Art Market Gallery, 422 S. Gay St, Knoxville, TN 37902. Hours: Tu-Sa 11-6, Su 1-5. Information: 865-525-5265, www.artmarketgallery.net
Broadway Studios and Gallery: "Reflections on Nature" by Tina Brunetti
January 4, 2019 — January 26, 2019
Category: Exhibitions & visual art and Free event
The opening reception is First Friday 1/4 from 5-9pm
Tina Brunetti's intense love of animals and nature literally shines through her work! Tina works on upcycled pieces of aluminum, steel, and copper, adding texture to the sheets with grinding tools, using a torch on the copper to produce vibrantly intricate colors, or chemically treating it to create an "aged" blue-green patina. Her processes create stunning patterns that vividly refract light through the alcohol inks on the surface of the work. Tina also works in acrylic and mixed media on canvas.
Broadway Studios and Gallery, 1127 Broadway St, Knoxville, TN 37917. Hours: Fri-Sat, 10-6, by appointment, or when the "open" sign is illuminated. Information: 865-556-8676, www.BroadwayStudiosAndGallery.com
The Emporium Center: Regina Tullock: Life Around A Little Pond & Big Birds of the Lake
January 4, 2019 — January 25, 2019
Category: Exhibitions & visual art and Free event
A reception will take place on Friday, January 4, from 5:00-9:00 PM as part of First Friday activities.
Regina (Gina) Tullock has been exploring the ways life becomes art for the past 28 years, beginning with her work as a middle school educator. Through her professional career, she has nurtured young people to give expression to their creativity through art, drama, and photography. Her pioneering work with students, when computers were first developing into a viable artistic medium, paved her own way to her current mode of artistic expression. Through combining photography, graphic art, and a fine artist's eye for texture, color, and composition, Tullock creates photographic prints that take on the look and character of oil paintings. Her work blends both a photographic realism with an artistic interpretation, creating a medium that uniquely engages on both levels, leaving the viewer to experience a deeper truth behind what meets the eye.
Tullock's artwork includes images take around a little pond around her garden, bird life on Fort Loudon Lake, and along roads around the lake. For more information, visit http://www.ginasnook.com/.
Please note, the Emporium will be closed Monday, January 21, for the holiday.
On display at the Emporium Center, 100 S. Gay Street, in downtown Knoxville. Exhibition hours are Monday-Friday, 9:00 AM - 5:00 PM. Information: (865) 523-7543 or www.knoxalliance.com.