Calendar of Events
Wednesday, January 23, 2019
Knoxville Children's Theatre: Winnie-the-Pooh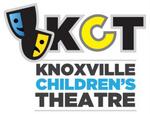 January 18, 2019 — February 3, 2019
Category: Kids & family and Theatre
A play by Kristin Sergel, based on the classic novel by A. A. Milne.
Winnie-the-Pooh is Christopher Robin's fat little bear, who would like to drift peacefully through life, humming tunes and stopping frequently to eat a little something. However, he finds himself involved in all sorts of frantic adventures, assisted by such friends as the dismal Eeyore, Piglet and Rabbit, with his countless relations. Pooh's intentions are always the best, but his passion for honey and condensed milk keeps getting him into trouble. When friend Piglet gets roped into Kanga's household and Kanga starts bathing him (with soap!) and forcing down spoonfuls of Strengthening Medicine, Pooh comes to the rescue! A.A. Milne's wit and special understanding of young people make this one of the most beloved plays for young people.
The play is performed by 13 talented young actors from ages 8 to 16. Alex Montgomery, an 8th grader at Grace Christian Academy, will portray Winne, and Devin Alley, a 6th grader at Sacred Heart plays Christopher Robin.
Casey Sams will direct the production. Casey is an Associate Professor and the Director of Undergraduate Studies for Theatre, and teaches Movement, Acting and Musical Theatre to both undergraduate and graduate students at the University of Tennessee. She has served on the faculty at Penn State, Interlochen Arts Camp, The Contemporary Art Center of Virginia, and The Governor's School for the Arts in Virginia.
Performances are typically Thursday-Sunday, and tickets are $12 per Adult, $10 per child. Reservations are strongly recommended. Group rates are available for groups of 12 or more by making advance reservations by phone. Knoxville Children's Theatre, 109 E. Churchwell Avenue, Knoxville, TN 37917. Information: 865-208-3677, www.knoxvillechildrenstheatre.com
Farragut Primary Schools: Artwork Showcase at Town Hall
January 14, 2019 — January 25, 2019
Category: Exhibitions & visual art, Free event and Kids & family
The 2019 Farragut Primary Schools Art Show, sponsored by the Town of Farragut, opens Monday, Jan. 14, and will be on display through Friday, Jan. 25, during regular Town Hall hours (8 a.m.-5 p.m. Monday through Friday).
Don't miss the opportunity to view the work of the community's most talented young artists from Concord Christian School, Farragut Primary School, and St. John Neumann Catholic School.
There will be a reception to honor participating private school artists from 5-6 p.m. on Wednesday, Jan. 16, and a reception to honor participating public school artists from 5-6 p.m. on Friday, Jan. 18.
Address: 11408 Municipal Center Drive, Farragut, TN 37934
Zoo Knoxville: Kroger Discount Days
December 1, 2018 — February 28, 2019
Category: Kids & family and Science & nature
Zoo Knoxville is offering $5 off admission tickets during Kroger Discount Days. Guests can discover why winter is an enjoyable time to visit the zoo. Many animals, including red pandas, river otters, elephants, gorillas, red wolves, lions and tigers, enjoy the cooler temperatures. On days when the temperature drops below 40 degrees, some animals will be moved indoors, but visitors can still see most in their indoor viewing areas. The Pilot Flying J Wee Play Adventure is a popular indoor area that's a warm stop for creative play and reptile viewing during visits as well.
A December trip to the zoo can even include a visit to Santa's Village, a special holiday encounter and photo opportunity with Santa Claus. Santa's Village will be open for holiday photos and Christmas wishes Thursday, Dec. 13 through Sunday, Dec. 16 from 10 a.m. until 2 p.m. each day in the heated Kids Cove Tent. Santa's Village is included with general admission. Discounted tickets can be purchased at the zoo ticket window during regular zoo hours and online at zooknoxville.org. Discounted admission tickets must be used by Feb. 28, 2019, and cannot be combined with any other promotion, discount, or coupon.
Zoo Knoxville, 3500 Knoxville Zoo Drive, Knoxville, TN 37914. Open every day except Christmas. Information: 865-637-5331, www.zooknoxville.org
Ijams Nature Center: Events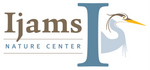 January 1, 2018 — December 31, 2019
Category: Classes & workshops, Festivals & special events, Free event, Kids & family and Science & nature
January 17, 2019 NATURE NUGGETS: Barking up the Right Tree!
January 20, 2019 FAMILY ADVENTURE SUNDAY: Tracking Down Nature
February 02, 2019 HIKING CLUB: February Hike
February 02, 2019 FREE Guided Trail Walk
February 09, 2019 BIRDS-N-BAGELS: Birds of Prey
February 09, 2019 SPECIAL EVENT: Love Stinks Poetry Slam
More events at http://ijams.org/events/. Ijams Nature Center, 2915 Island Home Ave, Knoxville, TN 37920. Hours: Grounds and trails open during daylight hours. Call for Visitor Center hours. Information: 865-577-4717, www.ijams.org