Calendar of Events
Monday, November 18, 2019
Spaghetti In A Hot Dog Bun
Category: Kids & family, Music and Theatre
Monday, November 18, 2019 at 11:45 AM
This tasty new musical based on the award-winning book by Maria Dismondy empowers children, when faced with bullying, to do the right thing and to be proud of themselves.
"Lucy, Lucy, eats stinky food that puts us all in a big, bad mood!" How can Ralph be so mean, Lucy wonders? Lucy is one of a kind, and Ralph loves to point that out. Lucy's defining moment comes when Ralph truly needs her help. Because she knows what she stands for, Lucy has the courage to make the right choice
Recommended Age: Grades K through 4
Running Time: approximately 55 minutes
Curriculum Connections
Anti-Bullying
Family Relationships
Literature Based
Musical
Language/Communication Skills
Tickets: $9
At Knoxville Civic Auditorium-Coliseum, 500 Howard Baker Ave, Knoxville, Tennessee 37915
https://classicproductions.org/spaghetti-info-page
Farragut Museum: Timeless Toys
August 16, 2019 — December 31, 2019
Category: Exhibitions & visual art, Free event and Kids & family
A new Farragut Museum exhibit featuring toys belonging to current and past volunteers, as well as items from the Museum's permanent collection, will open to the public on Friday, Aug. 16. "Timeless Toys" will remain open through the end of the year.
Friends of the Museum are invited to a sneak preview of the exhibit from 4:30-6:30 p.m. on Thursday, Aug. 15. New Friends can sign up during the event.
The Farragut Museum is committed to preserving the heritage of its East Tennessee Community and features a remarkable collection of artifacts from the area, including an extensive collection of the personal belongings of Admiral David Glasgow Farragut, first Admiral of the U.S. Navy and hero of the Civil War. Housed in Farragut Town Hall, 11408 Municipal Center Drive, the Museum is open Monday through Friday from 10 a.m.-4:30 p.m. and offers free admission. For more information, visit townoffarragut.org/museum or contact Historic Resources Coordinator Julia Barham at jbarham@townoffarragut.org.
BreedArts School of Art and Dance Fall Program
August 5, 2019 — November 22, 2019
Category: Classes & workshops, Dance, Exhibitions & visual art and Kids & family
BreedArts School of Art and Dance is a program for youth located in the Annex Studio of the Emporium. This year, the Fall Season will offer a variety of Dance classes to include Modern, Ballet, Hip Hop, Tap, and an Intro to Movement class! The school also offers an Art Class on Tuesday afternoons, taught by Amelia Breed, and is very excited to announce a New DOWNTOWN KNOXVILLE HOMESCHOOL CO-OP, offering a day program on Fridays! Classes are intended for ages 4-13. Through exploration of dance concepts and techniques, students learn to identify and coordinate parts of their body into various movement patterns, developing strength and flexibility, and stimulating brain function. Students have the opportunity to empower their creative talents as they learn the art of choreography. As part of our core values, we encourage healthy body image and body knowledge for each dancer's physical safety. Class schedule: https://docs.wixstatic.com/ugd/9046c2_123c153a851342aa8347f0e619db8915.pdf.
For more information, visit www.breedarts.com or these specific links:
+ Art Classes, for Ages 6-12, Tuesdays, Aug 6 – Nov 19, 3:30-4:30 PM. $50 per student/monthly rate. Join us for an exploration of 2D and 3D fundamentals! To include painting, drawing, collage, paper sculpture, printing, textile arts, and more! We will explore a wide range of material and learn a little bit of art history! www.breedarts.com/art-classes
+ Homeschool Co-op, for Ages 6-12, Fridays, Aug 9 – Nov 22, 9 AM – 3 PM. $100 per student/Monthly rate; $40 per student per day Drop-In rate. Sibling discount 20%. Includes yoga, open work, lunch, social studies, and art. www.breedarts.com/homeschool-co-op
Ijams Nature Center: Events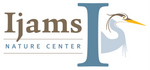 January 1, 2018 — December 31, 2019
Category: Classes & workshops, Festivals & special events, Free event, Health & wellness, Kids & family and Science & nature
View the calendar of ongoing events at http://ijams.org/events/
Ijams Nature Center, 2915 Island Home Ave, Knoxville, TN 37920. Hours: Grounds and trails open during daylight hours. Call for Visitor Center hours. Information: 865-577-4717, www.ijams.org
The Muse Knoxville: Muse Monday - STEAM Sprouts
January 1, 2017 — December 31, 2019
10-11 AM
Category: Kids & family, Literature & readings and Science & nature
Free with admission! STEAM Sprouts is an awesome weekly experience for preschoolers! Join us on Mondays at 10am, for a story and a STEAM-centered activity! From Fairy Tale Engineering to bunny rabbit crafts, we'll do it all!
Note: We do NOT schedule large school groups during this time.
The Muse Knoxville, 516 N. Beaman Street, Knoxville, TN 37914. Information: 865-594-1494, http://themuseknoxville.org/calendar
The Muse Knoxville: Mess Makers
January 1, 2017 — December 31, 2019
10:30 AM - 12 PM
Category: Kids & family, Literature & readings and Science & nature
Mess Makers is a new program at The Muse Knoxville for our littlest makers! Preschoolers (ages 6mos-5yrs) and their grownups can join us to explore a sensory art experience. We will bring the art making down to the floor for our littlest artists to be able to fully access the activity. Each month the program will change to offer new art materials and sensory experiences. Kids are encouraged to get messy, so please dress for a mess!
The Muse Knoxville, 516 N. Beaman Street, Knoxville, TN 37914. Information: 865-594-1494, http://themuseknoxville.org/calendar