Calendar of Events
Thursday, May 24, 2018
Live the Age of Chivalry at the Tennessee Medieval Faire
May 19, 2018 — June 3, 2018
Category: Comedy, Festivals & special events, Kids & family and Music
Darkhorse Entertainment, LLC, invites you to time-travel back to the Middle Ages at the fourth annual Tennessee Medieval Faire. The festival is located in Harriman near I-40 just 30 miles west of Turkey Creek. This rugged outdoor festival will spring to life on May 19 and run for three weekends, including Memorial Day. "Our theme this year is Robin Hood, and patrons are invited to Live the Age of Chivalry in the High Middle Ages (circa 1194). Patrons can interact with well-loved characters of Sherwood Forrest, meet Maid Marian, and even get knighted," said Barrie Paulson, VP-Manager and Entertainment Director.
The festival will include continuous professional family-friendly entertainment. In the tournament arena will be Real Jousting and Warriors' Chess, where the evil Sheriff of Nottingham and his henchmen square off against good Robin and his Merry Men. There will also be interactive comedy shows, puppet shows, Irish and Celtic music, English folk dances, patron costume contests, and costumed street characters. In addition, vendors will be selling medieval crafts, food and beverages, including beer.
The Tennessee Medieval Faire is a family-friendly outdoor festival. Dates are May 19-20, 26-27-28, June 2-3. Hours are 10am-5pm ET. Ticket prices are $17 for ages 13+, $9 for ages 5 to 12, and free for ages 4 and under. Field parking is free. The festival is located at 550 Fiske Road, Harriman, TN. For more information, please visit www.TMFaire.com, find the Tennessee Medieval Faire on Facebook, or call 865-376-0319.
Marble Springs: Farmers Market
May 17, 2018 — September 27, 2018
Category: Festivals & special events, Free event, History & heritage, Kids & family and Science & nature
The Marble Springs Farmer's Market is held Thursdays from 3-6pm, beginning May & continuing weekly through September, depending upon supply. All vendors will be selling fresh, locally-produced products including sauces, seasonal produce, herbs, perennial plants and more (weekly selection will vary).
​Marble Springs: 1220 West Gov. John Sevier Highway, Knoxville, TN 37920. Information: 865-573-5508, http://www.marblesprings.net/farmers-market
Ijams Nature Center: Events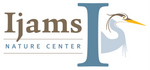 January 1, 2017 — December 31, 2018
Category: Classes & workshops, Festivals & special events, Free event, Kids & family and Science & nature
May 09, 2018 SPECIAL EVENT: Knoxville Jazz Youth Orchestra Concert
May 13, 2018 SPECIAL EVENT: Seventy Thirty Creatives Presents As You Like It
May 16, 2018 NATURE NUGGETS: Who Lives in the Pond?
May 19, 2018 SPECIAL EVENT: Seventy Thirty Creatives Presents As You Like It
May 20, 2018 FAMILY ADVENTURE SUNDAYS: Look Before You "Leaf"
May 20, 2018 IJAMS Citizen Science Series: Caterpillars Count!
May 20, 2018 IJAMS SUNDAY SUMMER CONCERT SERIES: Guy Marshall
May 26, 2018 IJAMS DOWN AND DIRTY: Gardening 101
May 26, 2018 IJAMS WILD FAMILIES: Family Frog Hike
May 26, 2018 BIRD-ABOUTS: Whippoorwills at Chota Memorial
More events at http://ijams.org/events/. Ijams Nature Center, 2915 Island Home Ave, Knoxville, TN 37920. Hours: Grounds and trails open during daylight hours. Call for Visitor Center hours. Information: 865-577-4717, www.ijams.org