Calendar of Events
Wednesday, September 18, 2019
East Tennessee Historical Society: The Freedom Engine: East Tennessee Remembers 9/11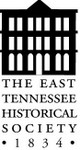 September 4, 2019 — October 13, 2019
Category: Exhibitions & visual art, History & heritage and Kids & family
Visitors to the Museum of East Tennessee History will have an opportunity to view special items associated with the "Freedom Engine," a tribute gift from East Tennesseans to New York City following the events of September 11, 2001. East Tennesseans contributed more than $940,000 to purchase and equip a 95-foot tower ladder truck for Harlem-based Ladder Company 14, helping the New York City Fire Department (FDNY) replenish the largest vehicles in the city's firefighting fleet. The so-called "Freedom Engine," went into service during March 2002 and was dedicated on September 11th of that year.
FDNY typically retires their trucks from regular service after about 10 years. The Freedom Engine went into reserve status in 2013. Upon retirement, several artifacts associated with the truck, including a bucket door, captain's helmet, memorial plaque from the people of East Tennessee, and a presentation plaque containing a piece of World Trade Center metal, were returned to East Tennessee and donated to the East Tennessee Historical Society. These items will be on display through October 13, 2019, at the Museum of East Tennessee History, along with a video about the project. You may view the exhibit and artifacts online at the ETHS website at www.easttnhistory.org/exhibits/freedom-engine.

Each Sunday is Family Day and is free to the public.

East Tennessee Historical Society, 601 S. Gay Street, Knoxville, TN 37902. Museum hours: M-F 9-4, Sa 10-4, Su 1-5. Information: 865-215-8824, www.easttnhistory.org
Farragut Museum: Timeless Toys
August 16, 2019 — December 31, 2019
Category: Exhibitions & visual art, Free event and Kids & family
A new Farragut Museum exhibit featuring toys belonging to current and past volunteers, as well as items from the Museum's permanent collection, will open to the public on Friday, Aug. 16. "Timeless Toys" will remain open through the end of the year.
Friends of the Museum are invited to a sneak preview of the exhibit from 4:30-6:30 p.m. on Thursday, Aug. 15. New Friends can sign up during the event.
The Farragut Museum is committed to preserving the heritage of its East Tennessee Community and features a remarkable collection of artifacts from the area, including an extensive collection of the personal belongings of Admiral David Glasgow Farragut, first Admiral of the U.S. Navy and hero of the Civil War. Housed in Farragut Town Hall, 11408 Municipal Center Drive, the Museum is open Monday through Friday from 10 a.m.-4:30 p.m. and offers free admission. For more information, visit townoffarragut.org/museum or contact Historic Resources Coordinator Julia Barham at jbarham@townoffarragut.org.
Flamenco Dance Classes - Beginner & Intermediate
August 7, 2019 — December 31, 2019
Category: Classes & workshops, Dance and Kids & family
Spice up your dance routine with flamenco dance classes. Our routines will challenge your coordination and stamina and will help you acquire stage presence. Our classes are geared towards beginners and intermediate dancers. Feel free to come and try it out! Classes are ongoing and drop ins are welcome in the beginner class! Check the website for updates.
Beginner Flamenco classes Wednesdays 4:45 PM
Intermediate Advanced classes Wednesdays 6:00 PM
Pre-registration may be required. All classes are held at the Tennessee Conservatory for Fine Arts 8701 Unicorn Drive, Knoxville, TN 37922. Info: 865-202-0740, landronescu@tds.net, or www.flamencowestknox.com
BreedArts School of Art and Dance Fall Program
August 5, 2019 — November 22, 2019
Category: Classes & workshops, Dance, Exhibitions & visual art and Kids & family
BreedArts School of Art and Dance is a program for youth located in the Annex Studio of the Emporium. This year, the Fall Season will offer a variety of Dance classes to include Modern, Ballet, Hip Hop, Tap, and an Intro to Movement class! The school also offers an Art Class on Tuesday afternoons, taught by Amelia Breed, and is very excited to announce a New DOWNTOWN KNOXVILLE HOMESCHOOL CO-OP, offering a day program on Fridays! Classes are intended for ages 4-13. Through exploration of dance concepts and techniques, students learn to identify and coordinate parts of their body into various movement patterns, developing strength and flexibility, and stimulating brain function. Students have the opportunity to empower their creative talents as they learn the art of choreography. As part of our core values, we encourage healthy body image and body knowledge for each dancer's physical safety. Class schedule: https://docs.wixstatic.com/ugd/9046c2_123c153a851342aa8347f0e619db8915.pdf.
For more information, visit www.breedarts.com or these specific links:
+ Art Classes, for Ages 6-12, Tuesdays, Aug 6 – Nov 19, 3:30-4:30 PM. $50 per student/monthly rate. Join us for an exploration of 2D and 3D fundamentals! To include painting, drawing, collage, paper sculpture, printing, textile arts, and more! We will explore a wide range of material and learn a little bit of art history! www.breedarts.com/art-classes
+ Homeschool Co-op, for Ages 6-12, Fridays, Aug 9 – Nov 22, 9 AM – 3 PM. $100 per student/Monthly rate; $40 per student per day Drop-In rate. Sibling discount 20%. Includes yoga, open work, lunch, social studies, and art. www.breedarts.com/homeschool-co-op
Nourish Knoxville: Market Square Farmers' Market
May 1, 2019 — November 23, 2019
Category: Culinary arts, Exhibitions & visual art, Festivals & special events, Fine Crafts, Free event, Kids & family and Science & nature
Hours: Wednesdays from 11 am – 2 pm
Saturdays from 9 am – 2 pm
The Market Square Farmers' Market is an open-air farmers' market located on Market Square in the heart of downtown Knoxville. Everything at the MSFM is grown or made by the vendor in the East Tennessee region. Products vary by the seasons and include produce, eggs, honey, herbs, pasture-raised meat, bread, baked goods, salsas, coffee, artisan crafts, and more. With interactive fountains, delicious local food, and surrounded by shops and restaurants, the MSFM is a perfect family destination.
Free parking is available on Saturdays at several parking garages downtown including the Market Square, Locust Street, Walnut Street, and State Street Garages, as well as in commercial loading zones. Parking is $1 per hour on Wednesdays in all four garages. Short-term parking meters around Market Square are in effect Wednesday and Saturday, and are $1.50 per hour. See downtownknoxville.org for more information on downtown Knoxville parking options. https://www.nourishknoxville.org/market-square-farmers-market/
Knoxville Botanical Garden and Arboretum: Story Thyme
April 3, 2019 — October 30, 2019
Category: Free event, Kids & family and Literature & readings
Grow with us! Pre-school age children are invited to join the Knoxville Botanical Garden and Arboretum for Story Thyme in the Garden. Every week we'll learn a new theme as we explore the garden, read a story book, and do a fun craft. Remember: Story Thyme is rain or shine!
When: Every Wednesday from 10:30 to 11:30 a.m. from April through October
Where: Outdoor Explorer Classroom, located at 2649 Boyd's Bridge Pike, Knoxville, TN 37914
Cost: FREE for Garden members and 37914-37915 neighbors; $5 suggested donation for participating non-members
Questions? Call us at 865-862-8717 or email info@knoxgarden.org
Knoxville Botanical Garden and Arboretum, 2743 Wimpole Ave, Knoxville, TN 37914. Hours: Gardens open daily from dawn to dusk. Information: 865-862-8717, www.knoxgarden.org
Ijams Nature Center: Events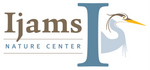 January 1, 2018 — December 31, 2019
Category: Classes & workshops, Festivals & special events, Free event, Health & wellness, Kids & family and Science & nature
View the calendar of ongoing events at http://ijams.org/events/
Ijams Nature Center, 2915 Island Home Ave, Knoxville, TN 37920. Hours: Grounds and trails open during daylight hours. Call for Visitor Center hours. Information: 865-577-4717, www.ijams.org