Calendar of Events
Monday, March 19, 2018
McClung Museum: Stroller Tour: Tick Tock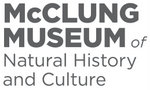 Category: Free event, History & heritage, Kids & family and Science & nature
Join us for a morning out as our museum educator leads engaging gallery tours for parents and caregivers and their infants through four year olds. Crying and wiggly babies welcome!
What time is it? How have people measured time throughout history? What devices have they used? Join us for a special program about time, science, and art! Craft materials are included.
The event is free, but limited, and all attendees must register to attend online. Registration opens a month in advance and closes the day before the tour.
McClung Museum of Natural History and Culture, 1327 Circle Park Dr on the UT campus, Knoxville, TN 37996. Hours: M-Sa 9-5, Su 1-5. Information: 865-974-2144, http://mcclungmuseum.utk.edu
Dragon Lights Festival
March 16, 2018 — April 22, 2018
Category: Festivals & special events, History & heritage and Kids & family
Dragon Lights, Knoxville's first-ever Chinese lantern festival, will take place at Chilhowee Park and Exposition Center and will be open every night from 5:30pm until 10:00pm.
Featuring over 40 larger-than-life lantern displays, Dragon Lights is the largest Chinese lantern festival in the Eastern Unites States. Thousands of sculptural and light components make this event a true visual treat. Dozens of Chinese artisans travel the world to keep this century-old tradition alive, and they will be constructing the displays on site at Chilhowee as the festival draws near. Dragon Lights also will feature performances by Chinese acrobats and Chinese folk art demonstrations, as well as children's activities.
Don't miss this unique experience. Tickets ($16 per adult, or $10 for children) are on sale now. Call Ticketmaster at 1-800-745-3000 or stop by the Civic Coliseum Box Office. (Group tickets for 15 or more are only available at the Coliseum Box Office, 865-215-8999.) http://www.chilhoweepark.org/dragon-lights-festival/
Knoxville Theatre Club: The Story Story
March 8, 2018 — March 24, 2018
Category: Kids & family and Theatre
The Story Story, a new original offering from local duo Sara Gaddis and JP Schuffman, is an exciting twist on the classic hero's tale. In the tradition of the fully realized fantasy universes such as The Dark Crystal and Alice in Wonderland, a group of travelling performers weave the tapestry of Uri of the Sash, a village healer turned hero when a cave-dwelling creature called Lescau the Dusk Walker curses her village and sends her on a quest to find the origin of all human stories. On her journey she encounters a host of amazing creatures and characters, faces untold danger, and must to rely on her willpower, wits, and a bit of magic to save her friends from a terrible fate.

The Knoxville Theatre Club ensemble consists of six local performers familiar to regular viewers of Knoxville theater, portraying every role from eccentric tinkers and talking dogs to nightmarish monsters and a three-headed librarian. This world premiere production combines reverence for traditional storytelling with fantastic puppetry, fast-paced humor, a unique mythology, and exhilarating up-close stagecraft.

The Story Story stars Raine Palmer, Debi Wetherington, Sara Gaddis, Caleb Burnham, Chad Wood, and JP Schuffman. The show's co-creators Gaddis and Schuffman have been producing original work together in NYC, Nashville, and Knoxville since 2010. In 2017, they founded Knoxville Theatre Club (www.knoxvilletheatreclub.org) which has hosted workshops and local community events such as The Pop-Up Theatre Project, Drama & Drinks, The Crow Flies Scriptworks, and the Knoxville Theatre Slam.

The Story Story runs March 8-10, 16-17, & 23-24 at Modern Studio, 109 W Anderson Ave, Knoxville, 37917. The show is suitable for all ages, and tickets are available at the door or in advance via the website, www.knoxvilletheatreclub.org/tickets.
Farragut Town Hall: Intermediate and Middle School Student Showcases
March 2, 2018 — March 29, 2018
Category: Exhibitions & visual art, Free event and Kids & family
Don't miss the opportunity to view the work of some of the community's most talented young artists!

The 2018 Farragut Intermediate School Art Show opens Friday, March 2, and will be on display through Friday, March 9. A reception to honor the artists is 5-6 p.m. on Tuesday, March 6.

The 2018 Farragut Middle School Art Show opens Monday, March 19, and will be on display through Thursday, March 29. There will be a juried reception for artists from 5-6 p.m. on Tuesday, March 27. First, second and third-place prizes will be awarded.

Both shows are sponsored by the Farragut Arts Council. For more information: ParksandRecInfo@townoffarragut.org.
Incorporated in 1980, the Town of Farragut has top schools, safe neighborhoods and high development standards, making it one of the best places to live in the Southeast. Farragut Town Hall, 11408 Municipal Center Dr, Farragut, TN 37934. Hours: M-F 10-4:30. Information: 865-966-7057, www.townoffarragut.org/museum
The Muse Knoxville: Muse Mondays
January 1, 2017 — December 31, 2018
10-11 AM
Category: Kids & family, Literature & readings and Science & nature
10:00am every Monday - A special program for preschoolers! Enjoy a story, a special craft project, and sensory activities. 10:00 at the Stage. Planned activities subject to change. Free with admission!
March Theme: Dr. Seuss
March 5: One Fish Two Fish
March 12: In A People House
March 19: The Foot Book
March 26: Green Eggs and Ham
Note: We do NOT schedule large school groups during this time. The Muse Knoxville, 516 N. Beaman Street, Knoxville, TN 37914. Information: 865-594-1494, www.themuseknoxville.org
Ijams Nature Center: Events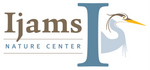 January 1, 2015 — December 31, 2018
Category: Classes & workshops, Festivals & special events, Free event, Kids & family and Science & nature
March 09, 2018 TASTE OF NATURE: Brews and Barred Owls- SOLD OUT
March 10, 2018 BIRDS AND BISCUITS: Birds of Prey
March 10, 2018 NATURE AT NIGHT: Owl Prowl
March 11, 2018 FAMILY ADVENTURE SUNDAYS: Spring Salamander Search
March 12, 2018 - March 16, 2018 IJAMS Spring Break Camp
March 16, 2018 NATURE AT NIGHT: Sunset Stroll
March 17, 2018 BIRD-ABOUTS: Birds of Prey at Seven Islands State Birding Park
March 17, 2018 IJAMS WILD FAMILIES: Wagging Walk
March 18, 2018 SERENITY SEEKERS: Sahaja Yoga Meditation Workshop
March 18, 2018 SCIENCE CAFÉ: Brown-headed Cowbirds
March 24, 2018 NATURE NUGGETS: Magical Muddiness
March 24, 2018 SERENITY SEEKERS: Sahaja Yoga Meditation Workshop
March 24, 2018 IJAMS WILD FAMILIES: Family Frog Hike
More events at http://ijams.org/events/. Ijams Nature Center, 2915 Island Home Ave, Knoxville, TN 37920. Hours: Grounds and trails open during daylight hours. Call for Visitor Center hours. Information: 865-577-4717, www.ijams.org