Calendar of Events
Wednesday, April 1, 2020
The Katharine Slowburn Experience: Virtual Contemporary Jazz**
April 1, 2020 — April 3, 2020
Category: Dance, Free event and Kids & family
LIVE on our Facebook Page
Join Katharine Slowburn for a Facebook Live dance class from her living room to yours! In these classes, we'll celebrate our breath and bodies through movement, expression, and community. We'll laugh and release and be in community.
All are welcome to participate! I am offering this for FREE but ask that if your income has not been affected by coronavirus that you please donate $12 (regular cost of an hour class) to a local organization that could use a boost during this time.
Wed & Fri, 12-1 PM
https://www.facebook.com/events/2343123452645929/
Historic Westwood: Open Gardens**
March 28, 2020 — April 30, 2020
Category: Free event, Kids & family and Science & nature
While Historic Westwood is closed for tours through April 30th, spring has come to the gardens which remain open to the public. The daffodils in "Mickey's Cutting Garden" are beautiful right now and wonderful volunteers from Ossoli Circle have been sprucing up "Adelia's Shade Garden".
Bring a book and sit on one of the benches or in one of the front porch rocking chairs or simply walk-through on your way to the Third Creek Greenway. Please remember to keep an appropriate social distance from others while enjoying the grounds.
Free parking next door at Laurel Church of Christ, 3457 Kingston Pike.
www.knoxheritage.org
East Tennessee Historical Society: Black & White: Knoxville in the Jim Crow Era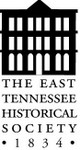 February 14, 2020 — June 14, 2020
Category: Exhibitions & visual art, History & heritage and Kids & family
Knoxville occupies a unique place in the American South. Following the Civil War, residents felt it was one of the few racially tolerant cities in the region. Unlike most cities in the South, African Americans in Knoxville could vote, hold public office, serve as police officers, and sit on juries. Despite this, racial tensions still held the city captive, and life for black citizens was not the same as that for white citizens.
Despite Jim Crow laws and segregation that dictated much of the interaction between black and white citizens, African American artists carved out a place for themselves in Knoxville. A new feature exhibition Black & White: Knoxville in the Jim Crow Era at the Museum of East Tennessee History, explores what life was like for African Americans in Knoxville during the Jim Crow era. This exhibition, presented as a timeline, provides historical context to the lives of local African American artists Beauford Delaney, Joseph Delaney, and Ruth Cobb Brice. It seeks to answer what influence the city had on the early lives of these artists and whether they could succeed without leaving home.

The exhibition includes 66 artifacts highlighting the history of race relations, African American art, and the development of an art community in Knoxville following the Civil War. We encourage patrons to view the exhibition in tandem with the Knoxville Museum of Art exhibition Through the Unusual Door (through May 7, 2020), which provides a groundbreaking look at Beauford Delaney and his creative exchange with writer James Baldwin.
East Tennessee Historical Society, 601 S. Gay Street, Knoxville, TN 37902. Hours: 9:00 a.m. to 4:00 p.m., Monday through Friday; 10:00 a.m. to 4:00 p.m., Saturday; and 1:00 p.m. to 5:00 p.m., Sunday. Museum admission is $5 for adults, $4 for seniors, and FREE for children under 16. Each Sunday admission is FREE to all and ETHS members always receive FREE admission. Information: 865-215-8824, www.easttnhistory.org
Flamenco Dance Classes - Beginner & Intermediate
August 7, 2019 — December 31, 2020
Category: Classes & workshops, Dance and Kids & family
Spice up your dance routine with flamenco dance classes. Our routines will challenge your coordination and stamina and will help you acquire stage presence. Our classes are geared towards beginners and intermediate dancers. Feel free to come and try it out! Classes are ongoing and drop ins are welcome in the beginner class! Check the website for updates.
Beginner Flamenco classes Wednesdays 4:45 PM
Intermediate Advanced classes Wednesdays 6:00 PM
Pre-registration may be required. All classes are held at the Tennessee Conservatory for Fine Arts 8701 Unicorn Drive, Knoxville, TN 37922. Info: 865-202-0740, landronescu@tds.net, or www.flamencowestknox.com