Calendar of Events
Monday, June 24, 2019
Nief-Norf Summer Festival
June 10, 2019 — June 24, 2019
Category: Free event and Music
nnSF19 is happening from June 10-24, 2019 in Knoxville, TN. Although there are countless summer festival opportunities, nnSF offers something rare and special. There are countless opportunities to perform, collaborate, and create at our festival, and our nnSF fellows walk away with excellent video, audio, and photo documentation! We know that choosing a summer festival is a big decision, and we are committed to providing an exceptional musical experience each summer.
In case it's been a while since you've checked out all the festival has to offer, we want to share up-to-date info our about our festival: nnSF19 features full-time, faculty-led workshops in performance, composition, and music technology lasting the duration of the festival. The Performance Workshop provides fellows extensive interaction with the faculty, guest composers, and visiting artists, as well as opportunities for professional level performances.
Clayton Center for the Arts: Swing Dance on the Plaza
June 3, 2019 — June 24, 2019
Category: Dance, Free event and Music
6:30 pm – 9:00 pm
The Plaza, Clayton Center for the Arts, 502 E Lamar Alexander Pkwy, Maryville, TN 37804
Ensemble Swing Time is back for Swing Dancing on the Plaza every Monday in June.
Join us to dance, listen and socialize. A fun tradition to kick off the summer.
www.ClaytonArtsCenter.com
Maple Hall Mondays with Will Carter
May 6, 2019 — September 30, 2019
Category: Free event and Music
Maple Hall Mondays featuring Will Carter will be our summer concert series.
The shows will start at 8 PM and are free. The concerts will be held at our upstairs stage, which is 21+; however, we will have one concert downstairs that will be for all ages.
05/06 Andrew Leahey ~
05/13 White Liars ~
05/20 Eleanor Reunion ~
05/27 Daje ~
06/03 songbirds ~
06/10 ryan sheley ~
06/17 evelyn jack ~
06/24 Guy Marshall ~
07/01 Mike bagetta ~
07/08 Grassically Trained *
07/15 Jubal ~
07/29 WestWend ~
* Performance will be located downstairs, all ages.
~ Performance will be located upstairs, 21 and up.
414 S Gay St, Knoxville, TN 37902
Phone: (865) 249-8454
https://www.maplehallknox.com/
Union Ave Books: Upcoming Events
January 1, 2018 — December 31, 2019
Category: Free event, Literature & readings and Music
White Boy: A Memoir - Tom Graves - Tuesday, June 25th @ 6:30pm
White Boy is one man's unvarnished story of love, loss, race, Memphis, and a dark past. Everything is laid bare when Memphis author, journalist, and university professor Tom Graves takes a vivid and deeply introspective account of his life. This courageous and unforgettable memoir is sure to stir—and perhaps even prompt you to reconsider—your own feelings about love and race.
A Familiar Wilderness: Searching for Home on Daniel Boone's Road - SJ Dahlman - Sunday, June 30th @ 3:00 pm
In 1775, renowned pioneer Daniel Boone was commissioned to blaze a road through the Appalachian and Cumberland Plateau regions as a fledgling American nation steadily pushed westward. What would come to be known as the Wilderness Road was the first major route into the West, and it allowed settlers to migrate northwest into Kentucky and later settle parts of Ohio, Indiana, and Illinois. In 2012, Jim Dahlman stopped to stretch his legs on a brief hike into the Cumberland Gap and stumbled upon an adventure. After months of preparation, Dahlman grabbed a pack and set out to hike as accurately as possible Daniel Boone's original trace. In A Familiar Wilderness, Dahlman illustrates that the Wilderness Road is more than an old track through Appalachia. Many of the towns grew up along Boone's original footpath, and people in these areas can draw direct connections to Boone himself or to other early settlers who traversed this trans-Appalachian route. Dahlman uses these and other encounters to uncover the history of the Wilderness Road and show how we are all a product of our past.
For more information on all our events, visit our website. Free and open to the public. UNION AVE BOOKS, 517 Union Avenue, Knoxville, TN 37902. Information: 865-951-2180, www.unionavebooks.com
Maple Hall Mondays with WDVX
August 21, 2017 — December 31, 2019
7-9 PM
Category: Free event and Music
A weekly event on Mondays, 7-9 PM. Sponsored by WDVX and hosted by Will Carter.
MAPLE HALL is a boutique 11-lane bowling alley located in the historic J.C. Penney building in the heart of downtown Knoxville, Tennessee. We offer a full-service bar, small plates, cozy lounge areas, a live stage and a 2-lane private VIP room. We are a spirited bowling experience that can host every kind of party. Maple Hall, 414 S Gay Street, Knoxville, TN 37902. Information: 865-249-8454, www.maplehallknox.com
WDVX: Blue Plate Special
March 6, 2017 — December 31, 2019
Category: Free event and Music
Just like at your favorite meat n' three, the WDVX Blue Plate Special® is served up piping hot. This fresh and free daily helping of live music during the lunchtime hour that features performers from all over the world and right here in Knoxville has put WDVX on the map as East Tennessee's Own community supported radio.
The WDVX Blue Plate Special® is a live performance radio show held at noon, with your host Red Hickey Monday through Friday and Doug Lauderdale on Saturday, at the WDVX studio inside the Knoxville Visitor Center. It's always free to join in so please don't be shy. Make yourself at home as part of the WDVX family. From blues to bluegrass, country to Celtic, folk to funk, rockabilly to hillbilly, local to international, it all part of the live music experience on the WDVX Blue Plate Special. You're welcome to bring your lunch.
Previous performing artists include Bela Fleck and the Flecktones, The Avett Brothers, Old Crowe Medicine Show, Doyle Lawson and Quicksilver, Ricky Skaggs and Kentucky Thunder, Jim Lauderdale, Marty Stuart, Nickel Creek, Red Stick Ramblers, Rodney Crowell, String Cheese Incident, The Del McCoury Band, Tim O'Brien, Yonder Mountain String Band, David Grisman, Claire Lynch Band, Brett Dennen, Tommy Emmanuel, Uncle Earl, The Infamous Stringdusters, the Jerry Douglas Band, Joan Osborne, John Oats, Mary Gauthier, Darrell Scott, and many many more! There's plenty of great music to go around! http://wdvx.com/program/blue-plate-special/
Free 2-hour visitor parking located next door to the Knoxville Visitor Center. One Vision Plaza, 301 S. Gay Street, Knoxville, TN 37902. Info: 865-544-1029, http://www.wdvx.com
Knoxville Contra Dancers at the Laurel Theater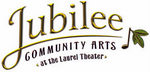 January 1, 2014 — December 31, 2019
Contra dancing to live acoustic music. No experience or partner required. Dances are held every Monday night at 8:00 PM. Cost: $7. Call: 865-599-9621.
At the Laurel Theater, 1538 Laurel Ave, Knoxville, TN 37916. For information: 865-522-5851, www.jubileearts.org.