Calendar of Events
Saturday, December 7, 2019
Appalachian Ballet Company: The Nutcracker
December 7, 2019 — December 14, 2019
Category: Dance, Kids & family and Music
The Appalachian Ballet Company will present the annual holiday tradition - The Nutcracker in their 48th anniversary season. The production features live music by the Knoxville Symphony Orchestra.
Two weekends, Two venues!
WHEN: Saturday, December 7th - 7:30 pm & Sunday, December 8th - 3 pm
WHERE : Knoxville Civic Auditorium, Knoxville, TN
WHEN: Friday, December 13th - 7:30 pm & Saturday December 14th - 3 pm
WHERE: Clayton Center for the Arts, Maryville, TN

Dancing the role of the Nutcracker Prince for the Knoxville shows will be Dance Theatre of Harlem dancer, Da'Von Doane (dancetheatreofharlem.com). This well-known guest artist will be partnering ballerina Kylie Morton Berry, the Sugarplum Fairy, formerly with North Carolina Dance Theatre. The 13th and 14th of December, Berry will be partnered by Connor Walsh, principal dancer with Houston Ballet. Mr. Walsh has been the principal dancer for Houston Ballet since 2007. (houstonballet.org).
This year's production will include several new pieces of choreography and feature guests artists Alex Gonzaga and Laura Morton from Terminus Modern Ballet Theatre based in Atlanta as the Snow King and Snow Queen. James La Russa of Staibdance in Atlanta will dance the role of Herr Drosselmeyer bringing an air of magic and mystery.

For over 100 years, this classic story has proven to be a favorite, enchanting audiences of all ages. Come see the magic with lavish scenery, over 215 costumes, dancing soldiers, swirling snow-flakes and the Sugar Plum Fairy at the Knoxville Civic Auditorium or The Clayton Center for the Arts – the first and second weekend of December.
For more information: 865-982-8463, www.appalachianballet.com
Oak Ridge Chorus: Gloria!
Category: Kids & family and Music
The Oak Ridge Chorus will present two concerts with the Oak Ridge Symphony Orchestra.
Interim Choral Director Seth O'Kegley leads the Chorus in spirited holiday music by John Rutter at St. Stephen's Episcopal Church.
Brass players perform with the Oak Ridge Chorus to brighten your holiday season with music by John Rutter - "Gloria" and "Carols".
Youth 18 & under attend all subscription concerts free through the Penny4Arts initiative and advertiser support. Visit www.ORCMA.org for repertoire and concert information, and call 865-483-5569 for more information and to purchase tickets (also available at the door, pending availability).
Jubilee Community Arts: Tennessee Schmaltz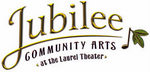 Category: Music
Klezmer Music
Originating mainly in Eastern Europe, klezmer music is documented in early recordings of Jewish immigrants to America as far back as 1895. After a period of decline, an energetic revival of this music beginning in the 1970s spread from New York, Boston and San Francisco to many other parts of the country, including the Knoxville area. Tennessee Schmaltz develops the tradition of Jewish klezmer in America, adding country and bluegrass sounds to the mix of East European wedding tunes, Yiddish theater and music hall, cantorial singing, and popular traditions of the old and new worlds.
Tickets: $15
Jubilee Community Arts at the Laurel Theater, 1538 Laurel Ave, Knoxville, TN 37916. Tickets (discounts apply to advance purchase, JCA members, students & seniors) available through http://www.brownpapertickets.com/producer/1118485, 1-800-838-3006 ext 1, and at the door. For information: 865-522-5851, www.jubileearts.org
Arrowmont School of Arts and Crafts: Holiday Homecoming Concert
Category: Kids & family and Music
Bring your family and friends for the Holiday Homecoming Concert at Arrowmont. Guitarist Bill Mize returns for the 28th year with Beth Bramhall and special guest Tony Laiolo. Cider and cookies will be served. Tickets are $15.00 and will be available at the door. The concert begins at 7 pm in the Arrowmont Auditorium. Visit www.arrowmont.org/events/holiday-concert/ for more details.
Arrowmont School of Arts and Crafts, 556 Parkway, Gatlinburg, TN 37738. Information: 865-436-5860, www.arrowmont.org
Merry TubaChristmas in Harriman
Category: Free event, Kids & family and Music
Announcing Harriman's 31st annual Merry TubaChristmas Concert sponsored by the Babahatchie Community Band. On Saturday, December 7, 2019 the melodious sounding tuba/euphonium choir under the direction of G.R. Davis will perform carols and songs of Christmas. Tuba/sousaphone, euphonium/baritone players of all degrees of ability are invited to participate in this event. This will take place at Harriman High School James M. Williamson auditorium in Harriman. Registration for participants is at 9:30 am, rehearsal at 10:00 am, and the free public concert is at 11:45 am. For more information, call Connie L. Sledzinski at 865-640-1384.
MERRY TUBACHRISTMAS is celebrating its 46th Anniversary (1974-2019). Created by Harvey Phillips, MERRY TUBACHRISTMAS 2018 concerts will be presented in over 300 cities throughout the United States and in several foreign countries. Phillips was inspired to create TUBACHRISTMAS as an annual event honoring his mentor/teacher the late great tubist William J. Bell (born Christmas Day 1902).
Every Christmas season, tuba and euphonium players of all ages, from specific geographic areas, gather to pay respect – through William J. Bell – to all the great artists/teachers who represent their heritage. Every TUBACHRISTMAS performance features traditional Christmas carols especially arranged (for the first TUBACHRISTMAS, December 22, 1974 on "The Rink at Rockefeller Center") by American composer Alec Wilder (died Christmas Eve 1980). Through Wilder, TUBACHRISTMAS concerts pay grateful tribute to composers who have embraced these noble instruments with solo and ensemble compositions. Depending on the population of any given geographic area, TUBACHRISTMAS ensembles may attract multiples of 100 participants aged 8 to over 90 years! The warm, rich organ-like sound of the tuba-euphonium choir has won the ears and hearts of every audience. It is no wonder that TUBACHRISTMAS has become an established Christmas tradition in cities throughout the world.

More information: http://www.tubachristmas.com
Clayton Center for the Arts: Air National Guard Band of the South Holiday Concert
Category: Free event and Music
Join us for a very special holiday concert with the Air National Guard Band of the South! Tickets are free to the public but are required for admittance.
Clayton Center for the Arts: 502 East Lamar Alexander Parkway, Maryville, TN 37804. Information/tickets: 865-981-8590, www.ClaytonArtsCenter.com
Clarence Brown Theatre: A Christmas Carol
November 27, 2019 — December 21, 2019
Category: Kids & family, Music and Theatre
by Charles Dickens
Adapted by Edward Morgan and Joseph Hanreddy
Music by John Tanner
CBT Mainstage
A Knoxville tradition! It wouldn't be Christmas without A Christmas Carol. Follow Ebenezer Scrooge on a magical journey in this celebration of generosity, compassion and personal transformation.
Clarence Brown Theatre, 1714 Andy Holt Ave on the UT campus, Knoxville, TN 37996. For information: 865-974-5161, www.clarencebrowntheatre.com. For tickets: 865-974-5161, 865-656-4444, www.knoxvilletickets.com
Union Ave Books: Upcoming Events
January 1, 2018 — December 31, 2019
Category: Free event, Literature & readings and Music
Upcoming events:
For more information on all our events, visit our website. Free and open to the public. UNION AVE BOOKS, 517 Union Avenue, Knoxville, TN 37902. Information: 865-951-2180, www.unionavebooks.com
WDVX: Blue Plate Special
March 6, 2017 — December 31, 2019
Category: Free event and Music
Just like at your favorite meat n' three, the WDVX Blue Plate Special® is served up piping hot. This fresh and free daily helping of live music during the lunchtime hour that features performers from all over the world and right here in Knoxville has put WDVX on the map as East Tennessee's Own community supported radio.
The WDVX Blue Plate Special® is a live performance radio show held at noon, with your host Red Hickey Monday through Friday and Doug Lauderdale on Saturday, at the WDVX studio inside the Knoxville Visitor Center. It's always free to join in so please don't be shy. Make yourself at home as part of the WDVX family. From blues to bluegrass, country to Celtic, folk to funk, rockabilly to hillbilly, local to international, it all part of the live music experience on the WDVX Blue Plate Special. You're welcome to bring your lunch.
Previous performing artists include Bela Fleck and the Flecktones, The Avett Brothers, Old Crowe Medicine Show, Doyle Lawson and Quicksilver, Ricky Skaggs and Kentucky Thunder, Jim Lauderdale, Marty Stuart, Nickel Creek, Red Stick Ramblers, Rodney Crowell, String Cheese Incident, The Del McCoury Band, Tim O'Brien, Yonder Mountain String Band, David Grisman, Claire Lynch Band, Brett Dennen, Tommy Emmanuel, Uncle Earl, The Infamous Stringdusters, the Jerry Douglas Band, Joan Osborne, John Oats, Mary Gauthier, Darrell Scott, and many many more! There's plenty of great music to go around! http://wdvx.com/program/blue-plate-special/
Free 2-hour visitor parking located next door to the Knoxville Visitor Center. One Vision Plaza, 301 S. Gay Street, Knoxville, TN 37902. Info: 865-544-1029, http://www.wdvx.com