Calendar of Events
Sunday, December 16, 2018
The Mill & Mine: Whitechapel
Category: Music
We're pleased to announce that Knoxville's very own Whitechapel rocks The Mill & Mine on Sunday, December 16th! Show some local love to your favorite Knoxville deathcore band for their 10th Anniversary Tour! Music starts at 8:00pm.
The Mill & Mine, 227 W. Depot Avenue, Knoxville, TN 37917. Tickets/information: http://themillandmine.com
Love Came Down | A Christmas Concert with Tartan Soul
Category: Free event and Music
Sunday at 2:30 PM – 3:30 PM at Immaculate Conception Catholic Church, 414 W Vine Ave, Knoxville, TN 37902
Please join us for our first full concert as an ensemble! We will be sharing the choral classics of the Christmas season with pieces like "Gaudete", "Still, Still, Still" and "Candlelight Carol"; as well as some carols to sing along to through out the afternoon. Along with our choral set, we will also include some solos and duets of beloved Christmas favorites. It is sure to be a Sunday afternoon well spent!
There is no ticket price for this event. However, there will be an offering plate passed for donations to the performing group.
Tartan Soul is a group that is newly formed and semi-professional. We are directed by Stacey Wilner and our Manager is Hannah White. https://www.facebook.com/events/2110756822316601/
Knoxville Symphony Orchestra: 32nd Annual Clayton Holiday Concert

December 14, 2018 — December 16, 2018
Category: Festivals & special events, Kids & family and Music
Friday, December 14, 2018 - 7:30pm
Saturday, December 15, 2018 - 3:00pm and 7:30pm
Sunday, December 16, 2018 - 3:00pm
East Tennessee's favorite holiday tradition continues as the Knoxville Symphony Orchestra and special guests celebrate the season. Enjoy all your favorite songs and carols, plus an appearance by Santa himself!
At the Knoxville Civic Auditorium. Tickets and information: 865-291-3310, www.knoxvillesymphony.com
River & Rail Theatre Company: The Unusual Tale of Mary & Joseph's Baby
November 21, 2018 — December 23, 2018
Knoxville's Favorite Christmas Tradition! An original folk-rock Christmas musical by Don Chaffer (of Waterdeep) and Chris Cragin-Day.
This new musical dares to take the classic story at its word. There really is a pregnant virgin. There really are shepherds and angels and foreign dignitaries (a.k.a. wise men). There's a ratty extra room/stable at the inn, and a maniacal, bloodthirsty dictator, whose menacing shadow hangs over everything.
And obviously, it's a comedy. Seriously. It is.
The Unusual Tale of Mary & Joseph's Baby surprises both virgin-believing and non-virgin-believing audiences alike bringing a new sense of wonder and imagination to the age-old story. For more info, visit www.unusualtale.com.
Note to Parents: The musical is fun for the whole family! We recommend the show to children ages 7 and up. We are parents ourselves and would rate the show PG: for mild language. Translation: there are 2-3 mildly "adult" words in the show.
Performances are Nov 21-25 and Dec 12-23. https://www.eventbrite.com/e/the-unusual-tale-of-mary-josephs-baby-2018-tickets-51652553177
Performed at The Swift Building, 119 W. 5th Avenue, Knoxville, TN 37917. River & Rail Theatre Company information: 865-407-0727, www.riverandrailtheatre.com
Flying Anvil Theatre: The Great American Trailer Park Christmas Musical
November 15, 2018 — December 22, 2018
Category: Comedy, Music and Theatre
November 16 through December 22, Wed through Sat at 7:30 pm and Sundays at 2 pm.
One pay-what-you-can preview on November 15 at 7:30 pm.
By Betsy Kelso and David Nehls
They're baaack! It's holiday time down in Armadillo Acres (North Florida's premier mobile-living community), and everyone's filled with warmth and beer. But when a freak bout of amnesia strikes the trailer park Scrooge, neighborly love is put to the test. Be on hand as Betty, Lin, and Pickles jingle all the way with some new neighbors in an all-new, all-trailer-park musical! You don't have to have seen our 2017 summer production of The Great American Trailer Park Musical to enjoy this sequel, but if you did, you know it's a cat-fightin', sun-worshippin', chair-throwin' good time...but with tinsel and Keg Nog! Definitely for mature audiences. *The show has some mature language & may not be suitable for children. Parental discretion advised.
TICKET PRICES: Wed, Thu, & Sun $22 ($16 for students); Fri & Sat $24 ($16 for students)
Get your tickets now! https://www.ticketpeak.com/res/FlyingAnvil or you can call our box office at 865-357-1309.
Flying Anvil Theatre, 1300 Rocky Hill Road, Knoxville. Information: www.flyinganviltheatre.com
The Outpost: Upcoming Shows
November 1, 2018 — March 30, 2019
Category: Music
Coming to Happy Holler this November, it'll be open for just five months, so we're going to put as much awesome stuff in there as we can before it's gone forever! You can read more about how this came about in this article in the Knoxville News Sentinel as well as this article in Inside Of Knoxville.
https://www.knoxnews.com/story/entertainment/music/2018/10/03/new-knoxville-popup-music-venue-outpost-announced/1511021002/
https://insideofknoxville.com/2018/10/new-pop-up-concert-series-announced/
With the new venue, we are already off and running announcing shows. We already have tickets on sale for our first five shows plus, you can register (for free) to come to our grand opening event!
• firekid on Thursday, November 1st
• Strung Like a Horse on Friday, November 2nd
• Hardcastle on Saturday, November 3rd
• Free Grand Opening Event With Music From Jubal on Friday, November 9th
• William Wild on Friday, November 16th
• Vacation Manor on Thursday, November 29th
And more! Open through March 2019 at 109 W. Anderson Avenue, Knoxville, TN 37917. http://knoxvillemusicwarehouse.com/the-outpost
The Troubadour Roadhouse and Performance Hall
February 20, 2018 — December 31, 2018
Category: Music
We have a full event calendar that grows by the day!
Monday - Singer/songwriter night (open sign-up)
Tuesday - Open mic night (open sign-up)
Wed through Sun - Various Americana/Folk artists from Knoxville and across the country
The Troubadour Roadhouse and Performance Hall located in Bearden, 4705 Old Kingston Pike, Knoxville, TN 37919
Information: 865-851-8650, www.troubadourroadhouse.com
www.facebook.com/troubadourroadhouse
Union Ave Books: Upcoming Events
January 1, 2018 — December 31, 2018
Category: Free event, Literature & readings and Music
Upcoming events:
6-Dec 6:00pm
Bill Landry will talk about and sign copies of his latest book, "When the West Was Tennessee." The book is a collection of historical and unusual stories about the pioneering days of the state Landry gathered through both research and what he learned during the years he did "The Heartland Series."
7-Dec 7:30pm
Union Ave books is making our return to First Friday events this December! "Sound - Nature - Resonance" is a program of contemporary music that explores the inextricable link between nature and music, and the nature of music. Knoxville based musicians Ashlee Booth and Adam Lion will examine these ideas through the music of John Luther Adams, Pauline Oliveros, Kaija Saariaho, James Tenney and others.
9-Dec 3pm
llustrator Mary Reaves Uhles will be in the store to present two children's picture books she's illustrated - "A Tuba Christmas "and The Twelve Days of Christmas in Tennessee." Alexander Lapins, UT tuba professor, has lent a quartet of his graduate students to perform during the event. When it's over, wander down to Market Square for Tuba Christmas at 4:30pm.
9-DEC 4:30pm
Join us for some great Celtic music with Red-Haired Mary
For more information on all our events, visit our website.
Free and open to the public. UNION AVE BOOKS, 517 Union Avenue, Knoxville, TN 37902. Information: 865-951-2180, www.unionavebooks.com
Lark in the Morn English Country Dancers at the Laurel Theater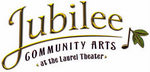 January 1, 2014 — December 31, 2018
Category: Dance, Free event and Music
Sundays at 8:00 PM. 17th-18th Century Social Dancing with live music. Beginners welcome, no partner is required. Also Rapper Sword dance group meets most Sundays at 7:00 PM. Free. Call 865-546-8442.
At the Laurel Theater, 1538 Laurel Ave, Knoxville, TN 37916. For information: 865-522-5851, www.jubileearts.org.