Calendar of Events
Monday, April 22, 2019
Tennessee Theatre: Brit Floyd, a Pink Floyd Tribute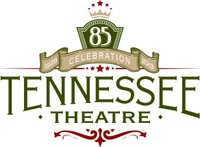 Category: Music
BRIT FLOYD comes to the Tennessee Theatre on April 22, 2019, at 7:30PM.
Doors open at 6:30PM.
Brit Floyd, the world's greatest Pink Floyd tribute show, returns in 2019 with its most ambitious and biggest production yet; a very special 40th Anniversary celebration of Pink Floyd's iconic rock opera, 'The Wall'.
Released in November 1979, a semi-autobiographical concept album from the mind of Pink Floyd founding member Roger Waters, 'The Wall' remains one of the biggest selling albums of all time, and a major moment in rock music history.
As well as performing highlights from The Wall, the new Brit Floyd production will include songs from Pink Floyd's classic albums, The Dark Side of the Moon, Wish You Were Here, Animals, The Division Bell and much more.
Brit Floyd has truly become a phenomenon, widely regarded as the world's greatest live tribute to Pink Floyd. Faithfully recreating the scale and pomp of the final 1994 Division Bell tour, complete with a stunning multi-million dollar light show, large circular screen and arch plus projection, lasers, inflatables and theatrics. A Brit Floyd show really is as close as fans will get to experiencing the magnificence of the original Pink Floyd live shows. Much more than a tribute! Brit Floyd really is as good as they say - believe the hype and don't miss it!
Tickets available now at all Ticketmaster outlets, the Tennessee Theatre box office, and 800-745-3000.
Tennessee Theatre, 604 S. Gay Street, Knoxville, TN 37902. For information/tickets: 865-684-1200, www.tennesseetheatre.com, www.ticketmaster.com
Union Ave Books: Upcoming Events
January 1, 2018 — December 31, 2019
Category: Free event, Literature & readings and Music
Deep in the Earth by Mary Bozeman Hodges
Sunday, April 14th @ 2pm
Join us for a reading Sunday, April 14th @ 2pm with short fiction writer and storyteller Mary Bozeman Hodges for her novel Deep in the Earth. This first novel by respected short fiction writer and storyteller Mary Bozeman Hodges transports the reader into the life and times of Moss McCullen. In this original and riveting coming-of-age story, Moss struggles to grow up, take care of his family, and find love, all while searching for the success and respect his father earned in the zinc mines of East Tennessee.
Ernestine's Milky Way by Kerry Madden-Lunsford
Monday, 4/15 @ 5pm
Join us for a reading Monday, April 15th @ 5pm with children's author and creative writing professor Kerry Madden-Lunsford for her new children's book Ernestine's Milky Way. An empowering picture book set in the 1940s about a determined five-year-old girl who embarks on a journey to deliver milk to her neighbors in the holler. Every morning, Ernestine shouts out her window to the Great Smoky Mountains, "I'm five years old and a big girl!" When Mama asks Ernestine–who helps with chores around the farm while Papa is away at war–to carry two mason jars filled with milk to their neighbor, Ernestine isn't sure she can do it.
Tuesday, May 21st - 7 PM - Rick Bragg w/ Ronni Lundy @ The Bijou Theatre
Join Friends of the Knox County Public Library, the Knox County Public Library, and Union Ave Books for an evening with Rick Bragg. Bragg, a Pulitzer Prize-winning writer, journalist, and author of two best-selling memoirs and numerous other books, will talk about his most recent book, The Best Cook in the World: Tales from My Momma's Table, with Ronni Lundy, the author of Victuals. Each $30 ticket includes a copy of The Best Cook in the World.
Part cookbook, part memoir, The Best Cook in the World is Bragg's loving tribute to the South, his family, and his extraordinary mother. Skillet by skillet, the stories and recipes come from Bragg's ancestors, from feasts and near famine, from funerals and celebrations, and from a thousand tales of family lore as rich and as sumptuous as the dishes they inspired.
For more information on all our events, visit our website. Free and open to the public. UNION AVE BOOKS, 517 Union Avenue, Knoxville, TN 37902. Information: 865-951-2180, www.unionavebooks.com
Maple Hall Mondays with WDVX
August 21, 2017 — December 31, 2019
7-9 PM
Category: Free event and Music
A weekly event on Mondays, 7-9 PM. Sponsored by WDVX and hosted by Will Carter.
MAPLE HALL is a boutique 11-lane bowling alley located in the historic J.C. Penney building in the heart of downtown Knoxville, Tennessee. We offer a full-service bar, small plates, cozy lounge areas, a live stage and a 2-lane private VIP room. We are a spirited bowling experience that can host every kind of party. Maple Hall, 414 S Gay Street, Knoxville, TN 37902. Information: 865-249-8454, www.maplehallknox.com
WDVX: Blue Plate Special
March 6, 2017 — December 31, 2019
Category: Free event and Music
Just like at your favorite meat n' three, the WDVX Blue Plate Special® is served up piping hot. This fresh and free daily helping of live music during the lunchtime hour that features performers from all over the world and right here in Knoxville has put WDVX on the map as East Tennessee's Own community supported radio.
The WDVX Blue Plate Special® is a live performance radio show held at noon, with your host Red Hickey Monday through Friday and Doug Lauderdale on Saturday, at the WDVX studio inside the Knoxville Visitor Center. It's always free to join in so please don't be shy. Make yourself at home as part of the WDVX family. From blues to bluegrass, country to Celtic, folk to funk, rockabilly to hillbilly, local to international, it all part of the live music experience on the WDVX Blue Plate Special. You're welcome to bring your lunch.
Previous performing artists include Bela Fleck and the Flecktones, The Avett Brothers, Old Crowe Medicine Show, Doyle Lawson and Quicksilver, Ricky Skaggs and Kentucky Thunder, Jim Lauderdale, Marty Stuart, Nickel Creek, Red Stick Ramblers, Rodney Crowell, String Cheese Incident, The Del McCoury Band, Tim O'Brien, Yonder Mountain String Band, David Grisman, Claire Lynch Band, Brett Dennen, Tommy Emmanuel, Uncle Earl, The Infamous Stringdusters, the Jerry Douglas Band, Joan Osborne, John Oats, Mary Gauthier, Darrell Scott, and many many more! There's plenty of great music to go around! http://wdvx.com/program/blue-plate-special/
Free 2-hour visitor parking located next door to the Knoxville Visitor Center. One Vision Plaza, 301 S. Gay Street, Knoxville, TN 37902. Info: 865-544-1029, http://www.wdvx.com
Knoxville Contra Dancers at the Laurel Theater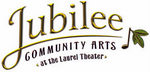 January 1, 2014 — December 31, 2019
Contra dancing to live acoustic music. No experience or partner required. Dances are held every Monday night at 8:00 PM. Cost: $7. Call: 865-599-9621.
At the Laurel Theater, 1538 Laurel Ave, Knoxville, TN 37916. For information: 865-522-5851, www.jubileearts.org.