Calendar of Events
Sunday, February 17, 2019
Church of the Ascension: Concert for Choir and Two Organs
Category: Music
Sunday, February 17, at 5:00pm Ascension's own choirs will brighten the mid-winder month of February with the sounds of the seldom-performed double organ masses of Charles-Marie Widor, Messe opus 36, and Louis Vierne, Messe Solennelle, opus 36.
Church of the Ascension, 800 S Northshore Dr, Knoxville, TN 37919. Information: 865-588-0589, www.knoxvilleascension.org
The Mill and Mine: Walk the Moon
Category: Music
JUST ANNOUNCED:
Indie-rockers WALK THE MOON are coming to Knoxville February 17th! "Shut Up And Dance" on down to The Mill & Mine because this is gonna be fun!
The Mill & Mine, 227 W. Depot Avenue, Knoxville, TN 37917. Tickets/information: http://themillandmine.com
Evelyn Miller Young Pianist Series: Ray Ushikubo
February 17, 2019
2:30 PM
Category: Music
Join us in our 40th season for a series of three recitals by three internationally acclaimed pianists. Programs include classic and contemporary offerings for all audiences.
Exhibiting an innate musicality fused with mesmerizing technique, seventeen-year-old Japanese-American pianist and violinist Ray Ushikubo has soloed with the Los Angeles Philharmonic, performed on the stages of Carnegie Hall and Walt Disney Concert Hall, and appeared on NBC's The Tonight Show with Jay Leno. Since his solo orchestral debut at age ten with the Young Musicians Foundation Orchestra in Los Angeles's Dorothy Chandler Pavilion, Ushikubo has soloed with the Fort Collins Symphony Orchestra, Hilton Head Symphony Orchestra, Los Angeles Chamber Orchestra, Los Angeles Philharmonic, Modesto Symphony Orchestra, Pasadena Symphony Orchestra, Reno Philharmonic, and San Diego Symphony Orchestra. A recipient of the prestigious Davidson Fellow Laureate Award in 2014, Ushikubo won the 2017 Hilton Head International Piano Competition and the 2016 Piano Concerto Competition at the Aspen Music Festival and School, where he soloed with the Aspen Conducting Academy Orchestra.
During the 2018-2019 season, Ushikubo will solo on both piano and violin with the Buffalo Philharmonic in an all-Gershwin program with Maestro John Morris Russell, as well as with the Northwest Sinfonietta Orchestra and Maestro David Lockington featuring Beethoven's works. Having worked with renowned conductors such as Paolo Bortolameolli, Laura Jackson, Jeffrey Kahane, Wes Kenney, David Lockington, Sameer Patel, John Morris Russell, and Dean Whiteside, Ushikubo performed and conducted from the piano Bach Keyboard Concerto No. 1 with the Academy Virtuosi Orchestra at the Colburn School. Ushikubo has also collaborated with pianist Lang Lang in Orange County's Segerstrom Concert Hall and with pianist Jean-Yves Thibaudet on the international radio broadcast Radio France. Ushikubo was featured as a Young Artist in Residence of the national radio broadcast Performance Today with Host Fred Child, and he has been featured several times on the nationally syndicated radio program From the Top where he was named one of their Jack Kent Cooke Young Artists. He has also been a featured speaker on TEDx Redmond. Read more at http://youngpianistseries.com/2019-pianists/ray-ushikubo/
General Admission Tickets for individual performances ($25) and a season ticket package for all three performances ($65) available at www.youngpianistseries.com/tickets or at the door. *All students are given FREE admission (College Students and older with valid Student ID)
In the Sandra G. Powell Recital Hall in the University of Tennessee's Natalie L. Haslam Music Center, 1741 Volunteer Blvd., Knoxville 37996. Tickets/information: 865-408-8083
Oak Ridge Music Association Coffee Concert: Inner Voices String Quartet
Category: Free event and Music
Inner Voices String Quartet is thrilled to announce our next performance, Sunday, February 17 at 7:30 p.m.
We've been invited to play on the Oak Ridge Music Association's Coffee Concert Series.
Please join us for a delightful evening. We've paired Beethoven's iconic "Razumovsky" Op. 59. No. 1 String Quartet with the inventive and magical "Impressions" by Jennifer Higdon.
Oak Ridge Music Association's Coffee Concert Series are always free of charge.
So what are you waiting for? Oh yeah, you'll have to wait until Sunday, February 17 at 7:30 p.m. at First Presbyterian Church, 1051 Oak Ridge Turnpike, Oak Ridge, TN 37830.
Oak Ridge Civic Music Association: 865-483-5569, www.orcma.org
The Outpost: Upcoming Shows
November 1, 2018 — March 30, 2019
Category: Music
Coming to Happy Holler this November, it'll be open for just five months, so we're going to put as much awesome stuff in there as we can before it's gone forever! You can read more about how this came about in this article in the Knoxville News Sentinel as well as this article in Inside Of Knoxville.
https://www.knoxnews.com/story/entertainment/music/2018/10/03/new-knoxville-popup-music-venue-outpost-announced/1511021002/
https://insideofknoxville.com/2018/10/new-pop-up-concert-series-announced/
With the new venue, we are already off and running announcing shows. We already have tickets on sale for our first five shows plus, you can register (for free) to come to our grand opening event!
• firekid on Thursday, November 1st
• Strung Like a Horse on Friday, November 2nd
• Hardcastle on Saturday, November 3rd
• Free Grand Opening Event With Music From Jubal on Friday, November 9th
• William Wild on Friday, November 16th
• Vacation Manor on Thursday, November 29th
And more! Open through March 2019 at 109 W. Anderson Avenue, Knoxville, TN 37917. http://knoxvillemusicwarehouse.com/the-outpost
Union Ave Books: Upcoming Events
January 1, 2018 — December 31, 2019
Category: Free event, Literature & readings and Music
Upcoming events:
Women-Led Social Justice Movements in Appalachia, Authors Jessica Wilkerson and Ginny Savage Ayers
East TN History Center, Thursday 2/7 @ 7pm
Friends, Union Ave Books, and the Knox County Public Library will host a discussion of Women-Led Social Justice Movements in Appalachia with authors Jessica Wilkerson and Ginny Savage Ayers on Thursday, February 7, at 7 p.m. at the East Tennessee History Center. The event is free and open to the public.
Rufus: James Agee in Tennessee by Paul F. Brown
Saturday, 2/9 @ 2pm
One of the most gifted of America's writers, James Rufus Agee (1909–1955), spent a third of his short life in Tennessee, yet no biographical treatment until this one has so fully explored his roots in the state. In Rufus, Paul F. Brown draws deeply on a trove of journals, letters, interviews, and contemporaneous newspaper accounts, to produce a captivating portrait of Agee's boyhood.
For more information on all our events, visit our website.
Free and open to the public. UNION AVE BOOKS, 517 Union Avenue, Knoxville, TN 37902. Information: 865-951-2180, www.unionavebooks.com
Lark in the Morn English Country Dancers at the Laurel Theater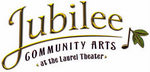 January 1, 2014 — December 31, 2019
Category: Dance, Free event and Music
Sundays at 8:00 PM. 17th-18th Century Social Dancing with live music. Beginners welcome, no partner is required. Also Rapper Sword dance group meets most Sundays at 7:00 PM. Free. Call 865-546-8442.
At the Laurel Theater, 1538 Laurel Ave, Knoxville, TN 37916. For information: 865-522-5851, www.jubileearts.org.