Calendar of Events
Monday, March 19, 2018
McClung Museum: Stroller Tour: Tick Tock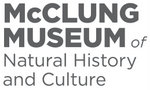 Category: Free event, History & heritage, Kids & family and Science & nature
Join us for a morning out as our museum educator leads engaging gallery tours for parents and caregivers and their infants through four year olds. Crying and wiggly babies welcome!
What time is it? How have people measured time throughout history? What devices have they used? Join us for a special program about time, science, and art! Craft materials are included.
The event is free, but limited, and all attendees must register to attend online. Registration opens a month in advance and closes the day before the tour.
McClung Museum of Natural History and Culture, 1327 Circle Park Dr on the UT campus, Knoxville, TN 37996. Hours: M-Sa 9-5, Su 1-5. Information: 865-974-2144, http://mcclungmuseum.utk.edu
Whole Foods Market: Community Supported Agriculture Fair
March 19, 2018
3:00-6:00PM
Category: Festivals & special events, Free event and Science & nature
CSA Fair, Monday, March 19th, 3pm-6pm at Whole Foods Market, 6730 Papermill Dr NW, Knoxville.
CSA stands for Community Supported Agriculture. You might have heard the term before - lots of farms in East Tennessee offer CSAs. CSA subscribers purchase a "share" of a farm, receiving a portion of the farm's products at designated times throughout the year. The most common CSA share is a weekly box of seasonal produce, but could take many other forms, including a monthly meat share, bi-weekly egg share, weekly cut-flower share, or herbal remedy share. According to Slow Food USA, the idea of CSAs began in Japan in the 1970s when a few families concerned about pesticide usage on their food decided to cooperate with local farmers for pre-arranged, pre-paid produce delivery. The first American CSA program started in 1986, and CSAs have been growing in popularity here ever since! When you buy a CSA, you're investing in the farm - and you're providing the farmer with income when they need it the most.
Not sure which CSA is right for you? We're co-hosting a CSA Fair with the Knox County Health Department, so you can come meet farmers face-to-face and compare CSA options!
There will be a variety of CSAs to choose from, including those offered by:
Abbey Fields Farm, Garden Delivery CSA, Sustainable Harvest Farm, A Place of the Heart, Care of the Earth Community Farm, Crooked Road Farm, David Lay Farms, UT Vol-Supported Agriculture, Lacewing Farms, Terraced Garden Farm.
Monday, March 19th, 3pm-6pm, Whole Foods Market - 6730 Papermill Dr NW, Knoxville.
The Muse Knoxville: Muse Mondays
January 1, 2017 — December 31, 2018
10-11 AM
Category: Kids & family, Literature & readings and Science & nature
10:00am every Monday - A special program for preschoolers! Enjoy a story, a special craft project, and sensory activities. 10:00 at the Stage. Planned activities subject to change. Free with admission!
March Theme: Dr. Seuss
March 5: One Fish Two Fish
March 12: In A People House
March 19: The Foot Book
March 26: Green Eggs and Ham
Note: We do NOT schedule large school groups during this time. The Muse Knoxville, 516 N. Beaman Street, Knoxville, TN 37914. Information: 865-594-1494, www.themuseknoxville.org
Ijams Nature Center: Events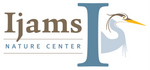 January 1, 2015 — December 31, 2018
Category: Classes & workshops, Festivals & special events, Free event, Kids & family and Science & nature
March 09, 2018 TASTE OF NATURE: Brews and Barred Owls- SOLD OUT
March 10, 2018 BIRDS AND BISCUITS: Birds of Prey
March 10, 2018 NATURE AT NIGHT: Owl Prowl
March 11, 2018 FAMILY ADVENTURE SUNDAYS: Spring Salamander Search
March 12, 2018 - March 16, 2018 IJAMS Spring Break Camp
March 16, 2018 NATURE AT NIGHT: Sunset Stroll
March 17, 2018 BIRD-ABOUTS: Birds of Prey at Seven Islands State Birding Park
March 17, 2018 IJAMS WILD FAMILIES: Wagging Walk
March 18, 2018 SERENITY SEEKERS: Sahaja Yoga Meditation Workshop
March 18, 2018 SCIENCE CAFÉ: Brown-headed Cowbirds
March 24, 2018 NATURE NUGGETS: Magical Muddiness
March 24, 2018 SERENITY SEEKERS: Sahaja Yoga Meditation Workshop
March 24, 2018 IJAMS WILD FAMILIES: Family Frog Hike
More events at http://ijams.org/events/. Ijams Nature Center, 2915 Island Home Ave, Knoxville, TN 37920. Hours: Grounds and trails open during daylight hours. Call for Visitor Center hours. Information: 865-577-4717, www.ijams.org