Calendar of Events
Thursday, May 24, 2018
UT Gardens: Joyful Flight: A Hummingbird Exhibit
May 22, 2018 — September 8, 2018
5-9 PM
Category: Exhibitions & visual art, Free event and Science & nature
The project, inspired by a similar exhibit at Rotary Botanical Garden in Janesville, Wisconsin, is designed to promote community participation and artist collaboration at the UT Gardens, Knoxville, as well as to raise awareness and support for the Gardens. 27 local professional and amateur artists have created unique interpretations of a wooden hummingbird silhouette. The pieces will be displayed throughout the summer of 2018 for Gardens visitors to enjoy. The Hummingbirds will then be sold at a live auction on September 8, 2018 with all proceeds benefiting the UT Gardens, Knoxville.
UT Gardens, Chapman Drive, Knoxville, TN 37996. Information: 865-974-7151, https://ag.tennessee.edu/utg/Pages/default.aspx
Marble Springs: Farmers Market
May 17, 2018 — September 27, 2018
Category: Festivals & special events, Free event, History & heritage, Kids & family and Science & nature
The Marble Springs Farmer's Market is held Thursdays from 3-6pm, beginning May & continuing weekly through September, depending upon supply. All vendors will be selling fresh, locally-produced products including sauces, seasonal produce, herbs, perennial plants and more (weekly selection will vary).
​Marble Springs: 1220 West Gov. John Sevier Highway, Knoxville, TN 37920. Information: 865-573-5508, http://www.marblesprings.net/farmers-market
Ijams Nature Center: Exhibition by Chuck Cooper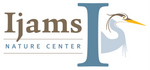 May 10, 2018 — May 27, 2018
Category: Exhibitions & visual art, Free event and Science & nature
Stop by Ijams' Hallway Gallery to see May's photography exhibit by Chuck Cooper! His beautiful shots of historic Knoxville and wildlife will inspire you to get outside to see these sights for yourself.

More events at http://ijams.org/events/. Ijams Nature Center, 2915 Island Home Ave, Knoxville, TN 37920. Hours: Grounds and trails open during daylight hours. Call for Visitor Center hours. Information: 865-577-4717, www.ijams.org
McClung Museum: Pick Your Poison: Intoxicating Pleasures and Medical Prescriptions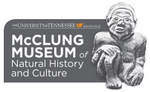 March 23, 2018 — August 19, 2018
Category: Exhibitions & visual art, Free event, History & heritage and Science & nature
Pick Your Poison examines how mind-altering drugs have been used throughout the history of America.
Featuring over forty medicines, advertisements, historic and popular culture documents and books, video footage, and paraphernalia, the exhibition explores why some drugs remain socially acceptable, while others are outlawed because of their toxic, and intoxicating, characteristics.
These classifications have shifted at different times in history because of social and historical factors, and will continue to change. The exhibition explores some of the factors that have shaped the changing definition of some of our most potent drugs––alcohol, tobacco, opium, cocaine, and marijuana––from medical miracle to social menace.
McClung Museum of Natural History and Culture, 1327 Circle Park Dr on the UT campus, Knoxville, TN 37996. Hours: Monday-Saturday, 9AM-5PM, Sunday, 1-5PM. Information: 865-974-2144, http://mcclungmuseum.utk.edu
Ijams Nature Center: Events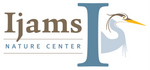 January 1, 2017 — December 31, 2018
Category: Classes & workshops, Festivals & special events, Free event, Kids & family and Science & nature
May 09, 2018 SPECIAL EVENT: Knoxville Jazz Youth Orchestra Concert
May 13, 2018 SPECIAL EVENT: Seventy Thirty Creatives Presents As You Like It
May 16, 2018 NATURE NUGGETS: Who Lives in the Pond?
May 19, 2018 SPECIAL EVENT: Seventy Thirty Creatives Presents As You Like It
May 20, 2018 FAMILY ADVENTURE SUNDAYS: Look Before You "Leaf"
May 20, 2018 IJAMS Citizen Science Series: Caterpillars Count!
May 20, 2018 IJAMS SUNDAY SUMMER CONCERT SERIES: Guy Marshall
May 26, 2018 IJAMS DOWN AND DIRTY: Gardening 101
May 26, 2018 IJAMS WILD FAMILIES: Family Frog Hike
May 26, 2018 BIRD-ABOUTS: Whippoorwills at Chota Memorial
More events at http://ijams.org/events/. Ijams Nature Center, 2915 Island Home Ave, Knoxville, TN 37920. Hours: Grounds and trails open during daylight hours. Call for Visitor Center hours. Information: 865-577-4717, www.ijams.org