Calendar of Events
Monday, July 23, 2018
Kids in the Arts Summer Camp
July 16, 2018 — July 27, 2018
Category: Classes & workshops, Dance, Exhibitions & visual art, Kids & family, Music and Science & nature
For ages 5-12. Dates: June 11-15, June 18-22, July 16-20, July 23-27, daily 9 AM – 4 PM at the Birdhouse, 800 N. 4th Avenue. We offer a kids camp, usually a week long, typically for ages 5-14. We tailor the lessons to multiple ages by working together in whole-group instruction or by splitting up into smaller groups to maximize learning. We spend the day together creating art through various art forms like music, improv games, visual art and dance. We meet-up at the end of the day and share our experiences in a cool down meditative share time. Our mission is to promote cooperation and the love of learning through art, craft and creativity! Through exploration of self we will find common ground in each other. Cost is $235 or $55 per day. https://kidsinthearts.weebly.com/ or karlalanhess@gmail.com
UT Gardens: Joyful Flight: A Hummingbird Exhibit
May 22, 2018 — September 8, 2018
5-9 PM
Category: Exhibitions & visual art, Free event and Science & nature
The project, inspired by a similar exhibit at Rotary Botanical Garden in Janesville, Wisconsin, is designed to promote community participation and artist collaboration at the UT Gardens, Knoxville, as well as to raise awareness and support for the Gardens. 27 local professional and amateur artists have created unique interpretations of a wooden hummingbird silhouette. The pieces will be displayed throughout the summer of 2018 for Gardens visitors to enjoy. The Hummingbirds will then be sold at a live auction on September 8, 2018 with all proceeds benefiting the UT Gardens, Knoxville.
UT Gardens, Chapman Drive, Knoxville, TN 37996. Information: 865-974-7151, https://ag.tennessee.edu/utg/Pages/default.aspx
McClung Museum: Pick Your Poison: Intoxicating Pleasures and Medical Prescriptions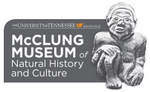 March 23, 2018 — August 19, 2018
Category: Exhibitions & visual art, Free event, History & heritage and Science & nature
Pick Your Poison examines how mind-altering drugs have been used throughout the history of America.
Featuring over forty medicines, advertisements, historic and popular culture documents and books, video footage, and paraphernalia, the exhibition explores why some drugs remain socially acceptable, while others are outlawed because of their toxic, and intoxicating, characteristics.
These classifications have shifted at different times in history because of social and historical factors, and will continue to change. The exhibition explores some of the factors that have shaped the changing definition of some of our most potent drugs––alcohol, tobacco, opium, cocaine, and marijuana––from medical miracle to social menace.
McClung Museum of Natural History and Culture, 1327 Circle Park Dr on the UT campus, Knoxville, TN 37996. Hours: Monday-Saturday, 9AM-5PM, Sunday, 1-5PM. Information: 865-974-2144, http://mcclungmuseum.utk.edu
Ijams Nature Center: Events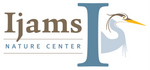 January 1, 2017 — December 31, 2018
Category: Classes & workshops, Festivals & special events, Free event, Kids & family and Science & nature
July 20, 2018 NATURE AT NIGHT: The Dog "Nights" of Summer
July 21, 2018 NATURE NUGGETS: Animal Clues!
July 21, 2018 SPECIAL EVENT: Young Williams Adoption Event at Ijams
July 27, 2018 CITIZEN SCIENCE AT IJAMS: Moths
July 28, 2018 IJAMS PADDLING ADVENTURES: Nature of the Tennessee River
July 29, 2018 SPECIAL FUNDRAISER: Crafty Bastard's Pints With Purpose for Ijams!
August 17, 2018 NATURE AT NIGHT: Sunset Stroll (Animal Signs)
August 18, 2018 MOVIES UNDER THE STARS: The Dark Crystal
August 25, 2018 SPECIAL EVENT: 8th Annual Wonder of Hummingbirds Festival
August 29, 2018 SPECIAL FUNDRAISER: SoKno Taco + Ijams
More events at http://ijams.org/events/. Ijams Nature Center, 2915 Island Home Ave, Knoxville, TN 37920. Hours: Grounds and trails open during daylight hours. Call for Visitor Center hours. Information: 865-577-4717, www.ijams.org
The Muse Knoxville: Muse Mondays
January 1, 2017 — December 31, 2018
10-11 AM
Category: Kids & family, Literature & readings and Science & nature
Every Monday at 10am
A special program for preschoolers! Enjoy a story, a special craft project, and sensory activities. 10:00 at the Stage. FREE with your admission cost!
*Planned activities are subject to change.
July Theme: All Mixed Up
• July 2: Not Your Typical Dragon
• July 9: There's a Wocket in my Pocket
• July 16: The Greedy Triangle
• July 23: Click, Clack, Moo
• July 30: A Porcupine Named Fluffy
Note: We do NOT schedule large school groups during this time. The Muse Knoxville, 516 N. Beaman Street, Knoxville, TN 37914. Information: 865-594-1494, http://themuseknoxville.org/calendar