Calendar of Events
Monday, November 18, 2019
Dogwood Arts: 2019 Bazillion Blooms Program
October 3, 2019 — November 18, 2019
Category: Festivals & special events and Science & nature
Dogwood Arts is on a mission to Keep Knoxville Blooming––one tree at a time. Through our annual Bazillion Blooms program, disease-resistant dogwood trees are on sale now at dogwoodarts.com or by phone at (865) 637-4561 through November 18th . These 2' – 4' bare-root trees are available for $25 each or five for $100. Tree pick-up day and community-wide tree planting date is set for Saturday, December 7th.
Planting trees is a simple and effective way to clean our air, reduce stress, and conserve the environment. We encourage everyone to 'dig-in' and make a lasting difference by planting trees during the fall gardening season. Trees planted in the fall have time to develop strong root systems over the winter months before the challenges of the drying summer heat.
The Bazillion Blooms program began in 2009 with a mission to revitalize tree plantings along our historic Dogwood Trails and throughout the region. Last year, Dogwood Arts reached our goal of adding 10,000 dogwood trees to East Tennessee's landscape in just 10 years through the Bazillion Blooms program, ensuring our region's spring beauty will continue well into the future. Larger blooming trees, flowering shrubs, bulbs, and perennials are available at these participating Garden Centers: Ellenburg Landscaping & Nursery, Mayo Garden Centers, Northshore Nursery, Stanley's Greenhouse & Wilson Fine Gardens.
Trees ordered from Dogwood Arts must be picked up on Saturday, December 7th, from 9AM-12PM at the UT Gardens off Neyland Drive. Trees will not be distributed at a later time or date.
Dogwood Arts, 123 W. Jackson Ave, Knoxville, TN 37902. Information: 865-637-4561, www.dogwoodarts.com
Ijams Nature Center: Events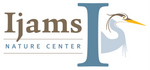 January 1, 2018 — December 31, 2019
Category: Classes & workshops, Festivals & special events, Free event, Health & wellness, Kids & family and Science & nature
View the calendar of ongoing events at http://ijams.org/events/
Ijams Nature Center, 2915 Island Home Ave, Knoxville, TN 37920. Hours: Grounds and trails open during daylight hours. Call for Visitor Center hours. Information: 865-577-4717, www.ijams.org
The Muse Knoxville: Muse Monday - STEAM Sprouts
January 1, 2017 — December 31, 2019
10-11 AM
Category: Kids & family, Literature & readings and Science & nature
Free with admission! STEAM Sprouts is an awesome weekly experience for preschoolers! Join us on Mondays at 10am, for a story and a STEAM-centered activity! From Fairy Tale Engineering to bunny rabbit crafts, we'll do it all!
Note: We do NOT schedule large school groups during this time.
The Muse Knoxville, 516 N. Beaman Street, Knoxville, TN 37914. Information: 865-594-1494, http://themuseknoxville.org/calendar
The Muse Knoxville: Mess Makers
January 1, 2017 — December 31, 2019
10:30 AM - 12 PM
Category: Kids & family, Literature & readings and Science & nature
Mess Makers is a new program at The Muse Knoxville for our littlest makers! Preschoolers (ages 6mos-5yrs) and their grownups can join us to explore a sensory art experience. We will bring the art making down to the floor for our littlest artists to be able to fully access the activity. Each month the program will change to offer new art materials and sensory experiences. Kids are encouraged to get messy, so please dress for a mess!
The Muse Knoxville, 516 N. Beaman Street, Knoxville, TN 37914. Information: 865-594-1494, http://themuseknoxville.org/calendar