Calendar of Events
Saturday, June 23, 2018
Knoxville Museum of Art's Art House: Painting with a Purpose with Freddy Paske
Category: Exhibitions & visual art, Festivals & special events and Fundraisers
MUSIC. FOOD. ART. PURPOSE.
Painting with a Purpose, an Art House event, will feature London-based wildlife and animal painter Freddy Paske whose work has been recognized by the David Shepherd Wildlife Foundation for bringing attention to the difficulties facing what remains of the world's wildlife population. Elephant population, for example, was 1.3 million in 1979 and now only 450,000 remain today. Paske creates large scale works using a combat boot as a brush to drive home a sobering point - the rangers who are tasked with protecting elephants and other animals facing extinction in Africa often do not have enough resources to have proper footwear to trek through the bush.
Prints of these works along with watercolor originals will be available for purchase.
Admission includes dinner catered by Cazzy's Corner Grill, drinks, and entertainment; must be 21 and up.
Admission - Art House Member $75
Admission - Non Art House Member - $125
Admission – Individual (1 guest) PLUS a year-long Membership to Art House - $200
Admission - Couple (2 guests) PLUS a year-long Membership to Art House -$300
WHAT IS ART HOUSE?
A membership group at the Knoxville Museum of Art for 50 and under that aims to connect a new generation to the museum by providing exclusive (and fun) opportunities to learn through art. Previous events include tours of artist studios and private collections, behind-the-scene experience at the museum, and a secret location holiday party. Email cpare@knoxart.org to learn more.
Knoxville Museum of Art, 1050 World's Fair Park Dr SW, Knoxville, Tennessee 37916. https://www.facebook.com/events/127785851427133/
KIN and Bridge Refugee Services: World Refugee Day Celebration
Category: Culinary arts, Exhibitions & visual art, Festivals & special events, Free event and Kids & family
The United Nations' (UN) World Refugee Day is observed globally every year to honor the courage, strength and determination of women, men and children who are forced to flee their homeland under threat of persecution, conflict and violence.
KIN and Bridge Refugee Services have partnered for the third year in a row to host a World Refugee Day Community Festival to welcome and celebrate our international neighbors and friends.

PERFORMANCES: Multi-cultural Music, Dance, and more.
CHILDREN'S ACTIVITIES: Crafts, Face Painting, Boy Scouts of America Archery, Soccer, Knoxville Zoo and many more activities and attractions.
FOOD: Multi-ethnic food: African, American, Asian, Hispanic/Latino, Middle Eastern, and more.
ARTISANS: Refugees will have booths to share their various talents in arts and crafts. Many items available for purchase.
RESOURCES: Dozens of organizations will have booths to share information, resources and connect with refugees and volunteers who advocate for and serve among our international neighbors.
Where: On the grounds of Bridge Refugee Services /St. Luke's UMC, 3839 Buffat Mill Rd,
Cost: FREE...Bring your chairs/blankets, easy-up canopies for additional shade and join us on the lawn for music, crafts, food and FUN! https://www.facebook.com/events/2082496238690944/
The Center for Creative Minds: Pixel Abstracts: Series BB
June 22, 2018 — June 24, 2018
Category: Exhibitions & visual art and Free event
The Center for Creative Minds at A1LabArts is pleased to present an exhibition of new works by Knoxville artist Gunnar Quist. "Pixel Abstracts: Series BB" will run from June 22, 2018 - June 24, 2018, with an opening reception on Friday, June 22nd from 6-9 pm.
"Pixel Abstracts: Series BB" expands upon Gunnar Quist's unique style of photo-realistic hand-painted pixel art, taking it into the realm of abstraction and marking the beginning of a new phase of his career.
The exhibition will run through June 24, 2018. All works of art will be for sale, and a limited number of prints will be available. The artist will be present at the opening reception Friday, June 22nd from 6-9pm.
Additional exhibition hours are Saturday and Sunday, from noon to 6 pm each day.
A1LabArts @ the Center for Creative Minds, 23 Emory Place, Knoxville, TN 37917. Information: www.a1labarts.org. For additional information, please contact Sara Blair McNally at sarablairmcnally@gmail.com.
Fountain City Art Center: FCAC 13th Annual Open Show

June 8, 2018 — July 5, 2018
Category: Exhibitions & visual art, Fine Crafts and Free event
Reception: June 8, 6:30 – 8:00 PM - Free and open to the public.
Exhibit viewing hours: Hours: Tu & Th 9-5, W & F 10-5, 2nd-4th Sa 10-1. Fountain City Art Center, 213 Hotel Ave, Knoxville, TN 37918. Information: 865-357-2787, www.fountaincityartcenter.com
Sanctuary Vegan Cafe: Photographs by Aubrey Langley
June 7, 2018 — August 1, 2018
Opening Reception June 7, 6PM
Category: Exhibitions & visual art
Sanctuary Vegan Café will open a new exhibition of photographs by Aubrey Langley on Thursday, June 7 at 6:00pm. The event will include a reception and brief presentation by the photographer. The event is free and open to the public. (Show runs through August 1)
Aubrey Langley is 25 years old and has autism. Her condition has caused her a lot of anxiety and at times, seemingly insurmountable obstacles, for instance, making eye contact with humans is a big challenge. Fortunately, early on, Langley discovered the healing power of animals. She surrounds herself with dogs, cats, chickens, pigs, birds, rats, hamsters and more through her work at a veterinarian clinic and volunteering at the Gentle Barn Tennessee, a farm animal sanctuary.
Photography has been a passion of Langley's all her life. When she was very young, she loved to line up her stuffed animals on a bench and take photos of them with a little disposable camera. Today, she uses much more sophisticated equipment and hopes to make photography her career.
The Sanctuary Vegan Café art program invites visual artists and
photographers from the east Tennessee region to showcase their work with
themes reflecting healthy plant-based diets, animal liberation, environmental
awareness, positive inspirations, and peace and love for all sentient beings.

Each new exhibition runs for two months. The next "call for artists" for the
year 2019 will be in November.
Sanctuary Vegan Café is located at 151 N. Seven Oaks Dr, Knoxville, TN 37922.
Morristown-Hamblen Library: Exhibition by Chris Smith
June 7, 2018 — July 31, 2018
Category: Exhibitions & visual art and Free event
Chris Smith is showing his paintings and photography at the Morristown Hamblen Library through July 31.
Everyone studies history in school. The importance of history is essential to modern living. It not only tells us where we've been, or where we are now, but where we are going. Smith feels that the same theory applies to art. His artwork is an exploration of our past, "an echo in time" to better relate to our present and help shape the future of art. Smith's story begins at the age of 5 in Dallas, Texas, where his jealousy of his brothers' abilities to draw led him to pick up the pencil. In time, this need to draw grew as well as the need to create. At 7, he had surpassed his brothers' abilities but was still insecure of his own. As a child his parents moved a lot, which made forming relationships difficult. Drawing helped some in opening up. However, the insecurities were still there. He took art class through 7th and 8th grade, which was the only formal art schooling he received. Chris dropped out of school in 9th grade and immediately got into the work force. Married at age of 21, Smith started family life and his passion for art began to get buried and lost in the shuffle. Many years later, and after the marriage failed, Smith returned to his art.
Smith says, "I found a spark of inspiration in the most unlikely way. Playing a game on my phone, I met a woman that captured my heart and sparked my passions for art once more." he said. This rekindling quickly became an inferno that led to painting and living in Tennessee. Oils, acrylics, newspaper, plaster, pens, and color pencils have been used in Smith's artwork that now exceeds 100 pieces. "This solo exhibition represents some of my best works over the course of what is now the end of my first year painting," he said. "My artwork has been influenced by many of art's most notable masters - Monet, Picasso, Pollock, Bacon, Klee and most notably Van Gogh. I feel that the key to finding art's future is found in its past. I hope that like the pages of history books, my art not only speaks to its viewers but it moves them to forge its future."
All artwork is available for sale unless labeled NFS. Prints are available for sale per request. Commissioned work is also welcomed and must be scheduled. If you would like more information, contact Chris Smith at 423-714-6738 or 423-714-6708 or contact Smith_Art_Studio@Yahoo.com. The Morristown-Hamblen Library hosts ongoing exhibits of Morristown Art Association members with the exhibits changing every two months. For information about the Morristown Art Association, visit www.morristownart.org; the current exhibit or to purchase the art, please contact the artist; or call the Morristown-Hamblen Library at 423-586-6410.
UT Downtown Gallery: The Life and Art of Kimberly D. Iles
June 1, 2018 — July 14, 2018
Category: Exhibitions & visual art and Free event
Join us for the opening reception, Friday, June 1, 5-9PM at the UT Downtown Gallery
Kimberly D. Iles was known for her vivacity, generosity of spirit, and passion for the arts. She graduated with honors from the University of Tennessee in 1990, earning a Bachelor of Fine Arts degree. As a graphic designer, she poured her talent and energy into her work for clients ranging from Oak Ridge National Laboratories to the White House tech corps, and started her own very successful design firm, Ilesnet Design. She designed a web-based textbook – the first of its kind – for the Computational Science Education Project, a K-12 educational program to teach the principles of high-performance computing. She later transitioned into a full-time career in fine art, exhibiting her paintings and photographs in juried shows around the world.
Iles and her husband, Dr. James J. Hack, established the Kimberly D. Iles Art Scholarship Endowment in 2015. The endowment supports multiple scholarships awarded annually to undergraduate students in the School of Art.
This exhibition benefits the Kimberly D. Iles Scholarship Endowment for undergraduate students in the School of Art.
UT Downtown Gallery, 106 S. Gay St, Knoxville, TN 37902. Hours: W-F 11-6, Sa 10-3. Information: 865-673-0802, http://web.utk.edu/~downtown
Art Market Gallery: Featuring Amber Anne Palo and Janis Proffit
June 1, 2018 — June 30, 2018
Category: Exhibitions & visual art, Fine Crafts and Free event
Recent works by ceramicist Amber Anne Palo and woodturner Janis Proffit will be on display through the month of June at the Art Market Gallery. An opening reception for the featured artists, with complimentary refreshments and live music performed by Jim Myers, will begin at 5:30 p.m. on June 1, during Downtown Knoxville's monthly First Friday Art Walk.
The show represents a first-time-ever collaboration between two of the gallery's 3-Dimensional artists. Janis and Amber Anne will combine their mediums of clay and wood, creating sculptural 3-D pieces, as well as 2-D hanging works.
Amber Anne Palo: Amber Anne hand-builds her ceramic figurative sculptures using layers of underglazes to create her surfaces. She blends many pieces with antique items that carry the scars from years of use or neglect to impart a sense of time-worn history. She creates her figures with the intent that each transmit meaning while allowing the viewer to establish their own personal connection.
Amber Anne is a self-taught artist who has been involved with clay for over 20 years, with more recent years focusing on a professional level. She has won several awards of distinction and participates in several national juried art shows each year. Her work is also carried in several galleries throughout the United States. Amber Anne seeks to open a dialogue between the viewer and the artwork to convey the common human experience. The language of the conversation is two-fold, with her part being expressed through the subtle nuances of facial expressions, body language, and layers of meaning through worn and weathered surfaces. She then strives to create the moment when a person moves past the artwork itself to their own personal experiences - the response to her artistic statement. This is a moment for her that is humbling and a reaffirmation that the work she creates is not just for her but those who experience, internalize, and digest her art.
Janis Proffit: Woodworking has been in Janis's family for several generations, dating back to the first settlers in Sevier County. She grew up helping her father in his woodshop and learned her woodworking skills from him. In the 1980's she taught herself pyrography, incorporating it into her woodturnings. Many of her pieces are created from both fallen logs and branches while others are formed from logs that have been sawn into slabs. Many times characteristics unique to an individual piece of wood,will influence the design. For over 25 years, she has been a full-time craft artist. Her work is a mixture of traditional Appalachia turning along with contemporary designs.
Janis has both studied and assisted at Arrowmont. She has been featured on "The Heartland Series," and is a member of the Foothills Craft Guild. Her work has won numerous awards from Tennessee Craft, Arrowmont Juried Biennial Shows, and Oak Ridge Art Center Open Shows. In 2009, Janis was invited to be a demonstrator in the Utah Woodturning Symposium. There were over 8 countries represented at the Symposium.
Art Market Gallery, 422 S. Gay St, Knoxville, TN 37902. Hours: Tu-Th & Sa 11-6, Fri 11-9, Su 1-5. Information: 865-525-5265, www.artmarketgallery.net
Ijams Nature Center: Exhibition by Tina Brunetti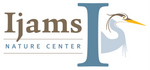 June 1, 2018 — June 30, 2018
Category: Exhibitions & visual art and Free event
Check out June's colorful mixed media exhibit by Tina Brunetti of Brunetti Confetti Art!
She combines acrylics, oil, sand and glue for a beautiful, stained glass effect.
More events at http://ijams.org/events/. Ijams Nature Center, 2915 Island Home Ave, Knoxville, TN 37920. Hours: Grounds and trails open during daylight hours. Call for Visitor Center hours. Information: 865-577-4717, www.ijams.org
Broadway Studios and Gallery: Diane Ferguson and Richard Jansen
June 1, 2018 — June 28, 2018
Category: Exhibitions & visual art and Free event
Opening Friday June 1st 5:00-9:00
Broadway Studios and Gallery, 1127 Broadway St, Knoxville, TN 37917. Hours: Thurs-Sat, 10-6; Sun-Wed by appointment (or when the "open" sign is turned on). Information: 865-556-8676, www.BroadwayStudiosAndGallery.com
UT Gardens: Joyful Flight: A Hummingbird Exhibit
May 22, 2018 — September 8, 2018
5-9 PM
Category: Exhibitions & visual art, Free event and Science & nature
The project, inspired by a similar exhibit at Rotary Botanical Garden in Janesville, Wisconsin, is designed to promote community participation and artist collaboration at the UT Gardens, Knoxville, as well as to raise awareness and support for the Gardens. 27 local professional and amateur artists have created unique interpretations of a wooden hummingbird silhouette. The pieces will be displayed throughout the summer of 2018 for Gardens visitors to enjoy. The Hummingbirds will then be sold at a live auction on September 8, 2018 with all proceeds benefiting the UT Gardens, Knoxville.
UT Gardens, Chapman Drive, Knoxville, TN 37996. Information: 865-974-7151, https://ag.tennessee.edu/utg/Pages/default.aspx
Arrowmont School of Arts and Crafts: 2018 Instructor Exhibition
May 12, 2018 — August 25, 2018
Category: Exhibitions & visual art, Fine Crafts and Free event
Reception date TBA
In the Sandra J. Blain Gallery
Arrowmont School of Arts and Crafts, 556 Parkway, Gatlinburg, TN 37738. Information: 865-436-5860, www.arrowmont.org