Calendar of Events
Saturday, October 21, 2017
The Muse Knoxville: STEAM Carnival Family Fun Day
October 21, 2017
10 AM - 2 PM
Category: Exhibitions & visual art, Festivals & special events, Fine Crafts, Free event, Kids & family, Music and Science & nature
Help us cap off the TN Steam Festival with a family-freindly carnival at The Muse! Be inspired at this event with immersive activities, play and fun! Activities include a magic show, live music, science demos, arts and crafts, special characters and more!
FREE! http://themuseknoxville.org/steam-carnival
The Muse Knoxville, 516 N. Beaman Street, Knoxville, TN 37914. Information: 865-594-1494, www.themuseknoxville.org
BreastStrokes Knoxville: Silent Auction & Art Sale
Category: Exhibitions & visual art, Festivals & special events and Fundraisers
2017 BreastStrokes Knox Art Auction and Fundraising Event
At Hexagon Brewing Co., 1002 Dutch Valley Dr, Knoxville, Tennessee 37918
It's here! It's here! We're thrilled to invite you to join us for our annual Auction for Artwork and Fundraising Event - this year, at the Hexagon Brewing Co!
$10 gets you in to bid on matted, framed photographs from Paint Days to help us raise healing money for local women whose lives are impacted by cancer. ALL of the photographs taken at our Painting Days will be printed, matted and available for purchase, so come find yours - or just come enjoy the incredible artwork.
Can't join us on October 21? We will miss you, but we do have 50 images from previous years already posted at Hexagon and available for purchase now. Stop by to browse, purchase, or pick out your favorite ahead of this year's auction. https://www.facebook.com/events/178171766090371
Arab American Club of Knoxville: ArabFest 2017
October 20, 2017 — October 21, 2017
Category: Culinary arts, Dance, Exhibitions & visual art, Festivals & special events, Fine Crafts, Free event, Kids & family and Music
by Arab American Club of Knoxville And Yassin Falafel House
great food items
Coffee drinking and fortune teller
Middle East photo booth
nonstop upbeat and beautiful music
wonderful cooking demonstration
children and youth dance ensembles
UT Middle East Music ensemble performances like no other
a traditional and modern day Middle East fashion show
fantastic belly dancing
Debke (Chaine Dancings)
Falafel Eating Contest
Bazaar Market
Much Much More!
1620 Melrose Ave., University Of Tennessee Pedestrian Walkway, Knoxville, Tennessee 37996
https://www.facebook.com/events/2085485078346443
Jody Sims: "My Sanctuary" Photo Exhibition
October 19, 2017 — December 31, 2017
Category: Exhibitions & visual art and Free event
Photographers of all ages – amateur and professional – share their vision of "sanctuary" in this first annual photography exhibition. Participants were asked to consider the definition of sanctuary: "a place of refuge or safety; a sacred place" and what that means to them…Where is your sanctuary? Is it a feeling? Is it a memory? Is it real? Is it imagined?

Over 20 photos are in the exhibition which runs through January 2018. An opening reception will be held on Thursday, October 19 from 6:00-7:30pm. The restaurant will remain open during the reception.

Sanctuary Vegan Café is located at 151 N. Seven Oaks Dr, Knoxville, TN 37922. Contact: Jody Sims, curator, 619-210-4587 or jody@jodysims.com
Arrowmont: Works by Eva Polizzi & Laura Duerwald
October 18, 2017 — December 6, 2017
Category: Exhibitions & visual art, Fine Crafts and Free event
In the GEOFFREY A. WOLPERT GALLERY
Arrowmont School of Arts and Crafts, 556 Parkway, Gatlinburg, TN 37738. Gallery hours are Monday – Friday 9:00 am – 5:00 pm and Saturday and Sunday 10:00 am – 4:00 pm. Information: 865-436-5860, www.arrowmont.org
O'Brien Art Gallery: INEXTERIORS - Paintings by Marcia Santore
October 16, 2017 — November 30, 2017
Category: Exhibitions & visual art and Free event
Opening Reception: Thursday, November 2, 2-5 pm
Inexteriors is a series of paintings by artist Marcia Santore that address ideas of impossible architectural spaces. The series has developed over a number of years and has been inspired by visions of windows through doorways through windows, the patterns of light in interior spaces created by seen or unseen openings, indeterminate interior and exterior spaces, unknown houses seen from within and without, mysterious stairways and hallways and hidden rooms, figures that inhabit (haunt?) those spaces, and the potential for these spaces to tell or conceal multiple, unfolding stories. Some of these paintings are in oil and others in acrylic. Some include collaged elements such as recycled paper.

"As someone who has moved many times, both as a child and as an adult, houses have multiple meanings for me—they are places full of mystery and possibility, suggestive of many potential futures or outcomes."
—Marcia Santore
A portion of the proceeds of sales from this exhibition will be donated to the Oak Ridge Art Center. www.marciasantore.com
O'Brien Art Gallery, Roane State Community College, 276 Patton Lane, Harriman, TN 37748
Ijams' Gallery Presents: Tracey G. Crocker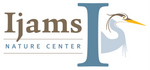 October 12, 2017 — October 29, 2017
Category: Exhibitions & visual art and Free event
Stop by to see this month's colorful art exhibit by Tracey G. Crocker. Her work ranges from natural still lifes to logogram and abstract paintings. They'll brighten your day!
More events at http://ijams.org/events/. Ijams Nature Center, 2915 Island Home Ave, Knoxville, TN 37920. Hours: Grounds and trails open during daylight hours. Call for Visitor Center hours. Information: 865-577-4717, www.ijams.org
Sevierville Common Arts Council: Make It and Take Event
October 7, 2017 — October 21, 2017
10 AM - 1 PM
Category: Exhibitions & visual art, Fine Crafts and Free event
We are promoting this event as part of American Craft Week. We will have FREE hands-on Make It and Take Events in our new Arts In Common Gallery at 129 Bruce Street in Historic downtown Sevierville on October 7 and 21, 10am - 1pm
The Sevierville Commons Arts Council is a neighborhood revitalization organization of individuals, artists, studios, galleries and businesses dedicated to the promotion and awareness of the arts & culture through education, entertainment, community interaction and trade in Sevierville and Sevier County, TN. For more information, visit www.SeviervilleCommonsArtsCouncil.org. Info: 865-804-3864 or jillgreenephoto@gmail.com
Art Guild at Fairfield Glade: Fall in Love with Art
October 6, 2017 — November 1, 2017
Category: Exhibitions & visual art and Free event
The Opening Reception for "Fall in Love with Art," a judged art show at the Plateau Creative Arts Center in Fairfield Glade, will be on Friday, October 6, from 5-7 p.m. The public is invited to attend and enjoy wine or non-alcoholic beverages and hors d'oeuvres. This is a chance to view the show and to mingle with the artists. The show is sponsored by the Cumberland County Bank, a division of Putnam County Bank, who will be awarding the cash prizes.
The judge for the show is artist Jesse Kaufman, a resident of Cookeville with a fifty-year background in both commercial and fine art. He has extensive experience in graphic design, photography and presented a 60-plus show of his fine art at the Cookeville Art Society in January. Kaufman also reaches art and design at Peachtree Learning Center in Cookeville, TN.
Kaufman's criteria for judging include subject matter, design and composition, knowledge and skill with choice of materials, and execution and quality of appearance. He will present his choices for first, second, and third place, for honorable mention, and best of show. Awards will be given in four categories: works under glass, works not under glass, photography, and jewelry and 3-dimensional art.
Art Guild at Fairfield Glade at the Plateau Creative Arts Center, 451 Lakeview Drive, Fairfield Glade, TN 38558. Hours: M-Sa 9-4. Information: 931-707-7249, www.artguildfairfieldglade.net
The District Gallery: Barry Spann: Twenty-One Still Lifes
October 6, 2017 — October 28, 2017
Category: Exhibitions & visual art and Free event
The District Gallery is pleased to announce the upcoming exhibition, "Barry Spann: Twenty-One Still Lifes," opening Friday, October 6, 5-8 PM.
Comprised entirely of oil paintings, "Twenty-One Still Lifes" is an unprecedented body of work from the Knoxville native artist that was created specifically for exhibit at the gallery.
A longtime resident of Sequoyah Hills, Spann studied printmaking at the University of Tennessee, and is an international artist whose paintings, prints, and drawings are in many collections worldwide. In 1990, Spann was commissioned by Whittle Communications to produce the artwork for its new headquarters in Knoxville (now the Howard H. Baker, Jr. US Courthouse). The resulting million-dollar project was the largest of its kind in Tennessee history.
For the past decade, Spann has been working on projects in Paris and Beijing, but he has now returned to the local scene with an all-new series of paintings. After such a long and somewhat mysterious recess from the public eye, we are excited to present his latest work.
The District Gallery, 5113 Kingston Pike, Knoxville, TN 37919. Hours: M-F 10-5:30, Sa 10-4. Information: 865-200-4452, www.TheDistrictGallery.com
Rala: Sculptural Work by Pippin Long
October 6, 2017 — October 28, 2017
Category: Exhibitions & visual art, Fine Crafts and Free event
Hosted by Rala: Regional and Local Artisans
Rala is proud to introduce new sculptural work by Pippin Long. She is a native Tennessean and a recent graduate of UT Knoxville with a degree in art. She currently lives in Asheville, NC where she spends her time sculpting faces, painting, and hiking with her dog Egon.
Opening reception October 6th from 6-9pm
Rala, 112 W. Jackson Ave, Knoxville, TN 37902. Information: 865-525-7888, https://shoprala.com/
Broadway Studios and Gallery: Wearable-Fun
October 6, 2017 — October 28, 2017
Category: Exhibitions & visual art and Free event
Broadway Studios and Gallery presents "Wearable-Fun." A two artist showcase featuring the wearable art by Christal Yost and pinstriped inspired art by David McElyea.
Yost has a long resume of art related accomplishments, but in this latest series she uses wet Alpaca, and boiled and upcycled wool to create colorful and sculptural caps, scarves and shawls. Just in time for the fall weather, her wearable art can be obtained at the point of sale.
McElyea is a pinstripe artist who says he will stripe anything from cars to motorcycles. A definite talent, his work is both colorful and complex with beautiful fine brushstrokes with airbrush graphics. He says that he has no message behind this series of work other than he hopes it brightens someone's day.
Opening reception is "First" Friday, Oct. 6th from 5-9pm. Artists will be on hand to discuss their work with patrons. There will be light refreshments and parking is on site. Resident artists will be opening their doors to the public as is the case for every "First" Friday.
This exhibit is free to the public. Regular business hours are 10a-6p Thursday-Saturday and whenever the open light is on throughout the week. Broadway Studios and Gallery is on N Broadway one mile north from the Old City located and one block south of WATE studios' Greystone Mansion between to Vinyard Floor Covering and Knoxville Arts and Fine Craft Center in Wright's Place. Broadway Studios and Gallery is a collective of 10 artists with individual studios under one roof. They operate a retail shop and offer art lessons. Call Jessica Gregory at 865-556-8676, or visit: www.BroadwayStudiosAndGalley.com