Calendar of Events
Sunday, February 17, 2019
Tennessee Valley Unitarian Universalist Church: Exhibit by Kate and Roy McCullough
February 17, 2019 — April 10, 2019
Category: Exhibitions & visual art and Free event
Free and open to the public
Reception Friday, February 22, 6:00 to 7:30 pm. Artists' talks at 6:30 pm.
Kate McCullough
"There is so much freedom in being able to create," says Kate. "The world of painting is a magical place where the looking glass is only limited by my imagination. The goal for my art is to not only reach that deeper place, but to offer something to the viewer that could reach a place in them that has meaning as well."
Kate began painting in watercolor about 15 years ago, after a 35-year hiatus from art. Initially her studies at Villa Marie College and SUNY College at Buffalo included general design, art history and oil and acrylic painting. When she returned to painting, she decided to explore watercolor. She took courses with Marcia Goldenstein and Whitney Leland at UT, and then moved on to workshops at Arrowmont with Don Lake and Sue Archer; Kanuga with Linda Baker, Keiko Tanabe and Don Andrews; Cheap Joe's with Linda Kemp; three workshops with John Salminen and a couple with Paul Jackson. McCullough now teaches watercolor classes at the Fountain City Art Center and the Oak Ridge Art Center. She is the former president of the Knoxville Watercolor Society, a member of the Art Market Gallery in downtown Knoxville, a signature member of the Tennessee Watercolor Society and Vice President of the Art Guild of Tellico Village.

Roy McCullough
Roy says that painting is a process of discovery. When he and his wife, Kate, travel, they invariably bring cameras and open minds, and often jockey for position to capture their own version of the same scene. When they paint, they usually express the same subject in far different ways. Roy prefers somewhat earthy subjects to the purely picturesque. He is inspired by often-overlooked commercial illustrations from the advertising industry. These illustrators work under stressful deadlines, yet consistently produce outstanding, insightful and delightful work at the highest level. "When I find a subject that could make an interesting subject for a painting, I might conjure an untold background story," says Roy. "I look for unexpected situations that reveal something universal. Sometimes it could be interesting lighting, shapes or color. And when people are involved, I ask, 'What's going on? Does it suggest a narrative?' There is always a challenge involved in making a picture come to life. Sometimes I surprise myself and a painting works on multiple levels. When that happens, I feel I have succeeded."
Roy's love of art began in grade school and continued thorough his career in advertising. He studied art history in college and still enjoys museum- and gallery-hopping wherever he travels.
Tennessee Valley Unitarian Universalist Church, 2931 Kingston Pike, Knoxville, TN 37919. Gallery hours: M-Th 10-5, Su 10-1. Information: 865-523-4176, www.tvuuc.org
Knoxville Museum of Art: Lure of the Object: Art from the June & Rob Heller Collection
February 8, 2019 — April 21, 2019
Category: Exhibitions & visual art, Fine Crafts, Free event and Kids & family
This exhibition celebrates the uncommon aesthetic vision and philanthropic impulse of June and Rob Heller, who are among Knoxville's most active, adventurous, and generous art collectors.
The selection of more than 50 sculptures and paintings attests to the couple's journey as collectors over four decades. Lure of the Object pays tribute to the Heller's accomplishments as collectors, their significant role as KMA patrons, and the many key sculptures and paintings they have donated to the museum. Some of the featured objects have been gifted to the KMA, while others are promised gifts. International contemporary glass is a particular area of focus, and the exhibition features works by William Morris, Richard Jolley, Bertil Vallien, Oben Abright, Dante Marioni, Therman Statom, and Stephen Rolfe Powell. Complementing sculptural works are paintings by Jim Dine, Frank Stella, Christo, and Paul Jenkins.
Before settling in Knoxville, the Hellers moved frequently as dictated by career assignments in London, Geneva, Singapore, and other major cities around the world. In each location, they made a practice of exploring galleries, art fairs, museums, and auctions with a sense of openness and adventure. Increasingly, they discovered works of art they could not live without. They were not bound by any set medium, period, or theme, but rather acquired works that provoked a strong emotional response. As their collection grew, so did the challenge of transporting objects—many of them quite large—from home to home. Soon after moving to Knoxville, they became involved in the city's art scene. They patronized area artists, and became staunch supporters of the Knoxville Museum of Art. In particular, they became outspoken advocates for the KMA's efforts to build a collection of contemporary sculpture which glass is a primary material. They supported the museum by donating funds as well as works from their extensive collection of modern and contemporary art.
Knoxville Museum of Art, 1050 World's Fair Park Dr, Knoxville, TN 37916. Hours: Tuesday-Saturday, 10AM-5PM, Sunday, 1-5PM. Information: 865-525-6101, www.knoxart.org
McClung Museum: Many Visions, Many Versions: Art from Indigenous Communities in India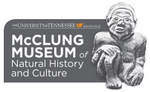 February 1, 2019 — May 19, 2019
Category: Exhibitions & visual art, Free event and History & heritage
Many Visions, Many Versions showcases works from four major indigenous artistic traditions in India: the Gond and Warli communities of central India, the Mithila region of Bihar, and the narrative scroll painters of West Bengal.
The exhibition features 47 exceptional paintings and drawings, selected from private collections in the United States and Europe, by 24 significant indigenous artists including Jangarh Singh Shyam, Jivya Soma Mashe, Sita Devi, and Swarna Chitrakar.
The exhibition explores the breadth of cultural traditions in India, revealing a dynamic aesthetic that remains deeply rooted in traditional culture, yet vitally responsive to issues of global concern. Rather than separating the art into sections distinguished by tribal and cultural affinities, the curators intentionally display the paintings thematically; accentuating the shared cultural features and contemporary concerns of these four communities that underlies the diversity of the artists' unique expressive forms, techniques, and styles. The exhibition is divided into four broad categories: Myth and Cosmology, Nature – real and imagined, Village Life, and Contemporary Explorations. For American audiences eager to know more about Indian art, Many Visions, Many Versions offers an opportunity for viewers of all ages to learn about life and culture in India through these remarkable artworks.
McClung Museum of Natural History and Culture, 1327 Circle Park Dr on the UT campus, Knoxville, TN 37996. Hours: Monday-Saturday, 9AM-5PM, Sunday, 1-5PM. Information: 865-974-2144, http://mcclungmuseum.utk.edu
Bad Water: Exhibition by Anna Buckner
February 1, 2019 — February 25, 2019
Category: Exhibitions & visual art and Free event
BAD WATER is an artist-run space in Knoxville, TN.
Hours: opening receptions & by appointment.
writetobadwater@gmail.com
@bad__water
Located at 320 E Churchwell Ave., Knoxville, TN 37917
Rala: Works by Cynthia Markert
February 1, 2019 — February 24, 2019
Opening Reception 6-9PM, Feb. 1
Category: Exhibitions & visual art
Cynthia Markert
February 1, 2019
6PM-9PM
We are excited to announce Cynthia Markert as our featured artist for the month of February! All paintings are one of a kind and would be the perfect Valentines gift for your sweetie! Please join us for a show opening and to meet the artist.
Rala
112 W. Jackson Ave
Knoxville, TN 37902
PH: (865) 525-7888
Instagram: @ShopRala
Art Market Gallery: February is Heart Month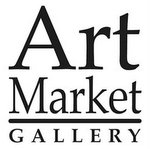 February 1, 2019 — February 24, 2019
Category: Exhibitions & visual art, Fine Crafts and Free event
February is Heart Month. Join us at the Art Market Gallery to celebrate Valentine's Day. We will feature heart themed art all month. "LOVE MAKES THE WORLD GO ROUND" We have gifts that your valentine will love. First Friday is a great opportunity to get ideas for your gift needs.
Remember we are open Monday through Saturday....11 AM to 6 PM, and
Sunday 1-6PM.
Art Market Gallery, 422 S. Gay St, Knoxville, TN 37902. Hours: Tu-Th & Sa 11-6, Fri 11-9, Su 1-5. Information: 865-525-5265, www.artmarketgallery.net
Knoxville Soap Candles and Gifts: Exhibition by John Malcolm McRae
February 1, 2019 — February 24, 2019
Category: Exhibitions & visual art, Fine Crafts and Free event
In celebration of Valentine's First Friday, Kilwins is proud to celebrate with Knoxville Soap Candle and Gifts as well as their artist and musical guests, John Malcolm McCrae and Kelle Jolle. Champagne, courtesy of Downtown Wine & Spirits will be served, along with light bites from Rosa's Catering, along with Kilwins' decadent chocolates and dipped strawberries for purchase. And of course, expect a delicious fudge samples, compliments of the Kilwins team!
This will be the opening of John's sculptural exhibit, his first in over 5 years. John will unveil new works and discuss his inspirations & processes. His work will be on display, and for sale at Knoxville Soap Candle and Gifts throughout February. Don't miss out on special event pricing he's offering exclusively for First Friday guests! John's event begins at 4pm.
John Malcolm McRae is an architect and Emeritus Professor in The University of Tennessee (UT)
College of Architecture and Design. His work at UT focuses on projects in Haiti and Appalachia. He is
also working as a ceramic artist, creating Raku fired torsos and fantasy creatures. His work on torsos
is primarily focused on custom work for clients. It is hand built, while done with careful attention to
accuracy in seeking to capture the essence of the subject. McRae works out of Mighty Mud
Ceramics, a pottery facility serving a community of artists in Knoxville, TN, where he currently resides.
McRae's sculpture work has been displayed in galleries in Seaside, FL, New York City, Highlands,
NC, the NY Hamptons and Knoxville, TN.
McRae has, over his career, served as Dean at two universities, including The University of
Tennessee and Mississippi State University. He is a registered architect and a graduate of The
University of Texas and Rice University. He has been involved in a range of research and creative
works including studies in gerontology and environmental education for children. McRae is a Fellow in
the American Institute of Architects (AIA) and served as National President of the Association of
Colleges and Schools of Architecture. He is self taught in his ceramic work, in which he has been
engaged for seven years. His sculpture work has been received by clients in 16 states, WDC, and
internationally.
714 S Gay St, Knoxville, TN 37902
Info: (865) 689-6545 or https://www.facebook.com/events/527461024432453/
Broadway Studios and Gallery: The Girls Next Door
February 1, 2019 — February 23, 2019
Category: Exhibitions & visual art, Fine Crafts and Free event
A collaborative art show by the staff of Knoxville Arts and Fine Crafts Center, featuring Kelly Sullivan, Heather Hartman Folks, Amanda Humphreys, and Sara Douglas
The opening reception is Friday, February 1 from 5- 9 pm
Broadway Studios and Gallery, 1127 Broadway St, Knoxville, TN 37917. Hours: Fri-Sat, 10-6, by appointment, or when the "open" sign is illuminated. Information: 865-556-8676, www.BroadwayStudiosAndGallery.com
Arrowmont School of Arts and Crafts: 19th Sevier County Biennial Juried Exhibition
January 19, 2019 — March 2, 2019
Category: Exhibitions & visual art, Fine Crafts and Free event
Opening Reception & Presentation of Awards: January 25, 2019, 6:00 – 8:00 pm
This exhibition features work by artists 18 years of age and older living or working in Sevier County, Tennessee. The Sevier County Biennial Exhibition is a juried, mixed media art exhibition presented by Arrowmont to recognize and foster the skills and talents of artists and craftspeople who call the region of Sevier County home.
In the Sandra J. Blain Gallery
Arrowmont School of Arts and Crafts, 556 Parkway, Gatlinburg, TN 37738. Information: 865-436-5860, www.arrowmont.org
Ewing Gallery: Kate Gilmore IN YOUR WAY
January 10, 2019 — February 20, 2019
Category: Exhibitions & visual art and Free event
Kate Gilmore will give a public lecture on Thursday, January 17th at 7:30 PM in room 109 of the Art + Architecture Building. A brief reception for the exhibition will follow immediately in the Ewing Gallery.
Kate Gilmore: In Your Way features ten works—nine performance-based videos and one live performance/sculptural installation—by this New York-based artist known for synthesizing multiple artistic mediums including performance, video, sculpture, and painting. In her videos, Gilmore critiques and also inserts herself into male dominated movements such as Abstract Expressionism and Minimalism, exploring feminist themes and modern and contemporary art tropes, all the while exhibiting relentless determination. The spilling and splattering from her work are an ode to Abstract Expressionism or 1950s stripe paintings. Her works are mischievous and political, as well as humorous and critical of the heroic language and absence of women in these artistic movements. The physical situations and actions Gilmore creates for herself and her performers are metaphors for challenges women face culturally and socially.
Gallery hours:
M, T, W, F: 10am - 5pm
Thurs: 10am - 7:30pm
Sundays: 1-4
Ewing Gallery, 1715 Volunteer Blvd on the UT campus, Knoxville, TN 37996. Information: 865-974-3200, www.ewing-gallery.utk.edu
Frieson Black Cultural Center: Sacred and Profane by Marc Z. DeBose
October 29, 2018 — February 28, 2019
Category: Exhibitions & visual art and Free event
"Sacred and Profane" exhibition the Frieson Black Cultural Center
The art gallery at the Frieson Black Cultural Center is featuring "Sacred and Profane," a retrospective exhibition of mixed-media prints by Marc Z. DeBose. DeBose, who received his MFA in Studio Art (printmaking) in 2002, died unexpectedly on Monday April 2, 2018 from a ruptured aorta. Marc's father Frank DeBose, who loaned most of the works for this exhibition, is Professor Emeritus in Visual Communication Design at the School of Art Institute of Chicago where Marc completed his BFA in printmaking, electronic art and photography in 1996. The exhibition is an opportunity to celebrate his creative spirit. The exhibition will run through February 28, 2019.
Several of the works in the exhibition are from Marc's MFA thesis, which examined the African-American experience in relationship to community police-work. These works also express the influences of his synthesis of Catholic and Pentecostal roots on family and community interactions. Following his MFA degree, Marc Z, DeBose continued his studio practice while also pursuing a career as a Chicago policeman.
1800 Melrose Ave., Knoxville. https://art.utk.edu/mixed-media-prints-by-utk-alumnus-marc-z-debose-at-the-frieson-black-cultural-centerr/
East Tennessee Historical Society: A Home for Our Past: The Museum of East Tennessee History at 25
September 14, 2018 — March 31, 2019
Category: Exhibitions & visual art and History & heritage
A Home for Our Past: The Museum of East Tennessee History at 25 a new feature exhibition at the Museum of East Tennessee History
The public opening of the exhibition begins at 4:30 p.m. on Friday, September 14, with light refreshments and ribbon cutting and remarks at 5:15.
When the Museum of East Tennessee History opened in 1993, it fulfilled a shared vision to preserve and interpret the region's rich history for the benefit of all, a vision first articulated a century and a half earlier. On May 5, 1834, Dr. J.G.M. Ramsey addressed a group of a historically-minded citizens gathered for the first annual meeting of the East Tennessee Historical and Antiquarian Society. Concerned that many of the participants in Tennessee's early history were passing away and with them their memories, Ramsey issued a call to action: "Let us hasten to redeem the time that is lost."
Today, 184 years later, Dr. J.G.M. Ramsey's plea to save Tennessee's past continues to reverberate in the galleries of the East Tennessee Historical Society's museum, a permanent home for our region's cherished stories, traditions, and artifacts. The East Tennessee Historical Society actively began collecting artifacts and producing award-winning interpretive exhibits in 1993, which has now grown to more than 16,000 artifacts housed within the East Tennessee History Center. In this special exhibition, ETHS is excited to highlight East Tennessee's unique history through a variety of artifacts, with at least one exhibited item from each year of ETHS's active 25 years of collections, most of which are rarely or never on display.
The exhibition includes more than twenty-five artifacts and numerous photographs and illustrations representative of East Tennessee's unique history. Some of the items include an 1883 Springfield penny-farthing, the first apparatus to be called a "bicycle"; an 1822 artificial hand that belonged to a teacher from Union County; a silver coffee and tea service from the East Tennessee and Virginia Railroad presented to Superintendent James Baker Hoxsie upon his retirement in 1866; a coverlet woven by one of the famed Walker sisters of Greenbrier; a shirt stating "Healing in the name of Jesus. Take up serpents, Acts 2:38" worn during religious services practicing snake handling in Cocke County; an 1817 bead necklace belonging to Eliza Sevier, the wife of Templin Ross and the granddaughter of both John Sevier and Cherokee Chief Oconostota; a 1907 baseball uniform from a coal town's team in Marion County; and the distinctive backdrop and wall clock from WBIR-TV variety program "The Cas Walker Farm & Home Show." The exhibit also features a brilliant display of East Tennessee furniture, textiles, folk art, instruments, and vintage toys.
Also on display are more than two dozen featured artifacts from the Tennessee State Museum. A new Tennessee State Museum will open on the grounds of the Bicentennial Capital Mall in Nashville on October 4. ETHS is honored to display select East Tennessee artifacts from their collection, highlighting the programmatic ties between the two institution as well as the museums' shared mission to preserve Tennessee's rich history. Selected items include a 1792 map of the State of Franklin, an 1831 copy of the Cherokee Phoenix & Indians Advocate newspaper, and a 19th century flintlock muzzle loading rifle made by Baxter Bean of Washington County.
East Tennessee Historical Society, 601 S. Gay Street, Knoxville, TN 37902. Museum hours: M-F 9-4, Sa 10-4, Su 1-5. Information: 865-215-8824, www.easttnhistory.org