Calendar of Events
Sunday, February 17, 2019
HoLa Hora Latina: Frutos Latinos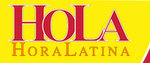 September 7, 2018 — October 15, 2019
Category: Exhibitions & visual art and Free event
A unique exhibition by HoLa Hora Latina member artists celebrating Hispanic Heritage Month - one exhibition, two venues!
Opening Fri Sep 7, 5-9 PM at the Emporium
Then, on display at the Knoxville Museum of Art from Sep 19 - Oct 15 in the Kramer Education Center. Knoxville Museum of Art, 1050 World's Fair Park Dr, Knoxville, TN 37916. Hours: Tu-Sa 10-5, Su 1-5. Information: 865-525-6101, www.knoxart.org
Information: 865-335-3358, www.holahoralatina.org
Dogwood Arts: Art In Public Places
April 1, 2018 — March 10, 2019
Category: Exhibitions & visual art and Free event
Dogwood Arts Art In Public Places - Temporary Sculpture Exhibition
Art in Public Places is a large-scale outdoor sculpture program showcased throughout Knoxville, Oak Ridge, and Alcoa, Tennessee. The annual rotating installation is one of many Dogwood Arts programs focused on providing access to the arts for everyone, promoting awareness of the strong visual arts community thriving in our region, and creating a vibrant and inspiring environment for residents and visitors to experience. Over the past eleven years, Dogwood Arts has curated and installed over 220 works of art, and the Art In Public Places program has gained national recognition as a platform for world-class artists. This year's ambitious collection of sculptures created by artists from across the nation has been selected by Director of the Zuckerman Museum of Art, Justin Rabideau.
Dogwood Arts, 123 W. Jackson Ave, Knoxville, TN 37902. Information: 865-637-4561, www.dogwoodarts.com