Calendar of Events
Wednesday, September 19, 2018
The Emporium Center: Judy Jorden & Peggy Leland: Variations
September 7, 2018 — September 28, 2018
Category: Exhibitions & visual art and Free event
A reception will take place on Friday, September 7, from 5:00-9:00 PM as part of First Friday activities downtown to which the public is invited to meet the artists and view the artwork.
Judy Jorden received her BFA degree in Painting at the University of Tennessee in Knoxville. She taught art education for 31 years in Knox County Schools and then worked with art interns as a part-time clinical faculty member for the Art Education Department at UT. Her volunteer teaching experiences and involvement with student art experiences have included Governor's School for the Arts, Scholastic Student Art Exhibit, Dulin Gallery, KMA Guild, Beck Cultural Center, East Tennessee Student Art Exhibition and currently Tennessee Valley Fair Student Art Exhibition. She has exhibited locally and statewide in juried exhibitions. Her Educational Awards include: Tennessee Humanities Fellowship Award Winner 2001, Tennessee Secondary Art Educator of the Year 2001, Tennessee Art Educator of the Year 2006 and Tennessee Retired Teacher of the Year 2012.
Inspiration for her current paintings emerges from close-up surface texture studies found in metal objects, plant forms, and a variety of views from onsite studies. She arranges these artworks into groupings, creating a mosaic of miniature paintings and also group paintings with a similar subject matter.
Peggy Kretchmar Leland's recent work is concerned with presenting a variety of viewpoints, both far away and close-up. Aerial views are especially captivating because they can create abstract, geometric and organic patterns. The sense of space conveyed using distinct viewpoints is often mysterious. This subject matter, together with the endless possibilities presented by the use of encaustic media, results in a wide array of visual experiments and outcomes.
Peggy Kretchmar Leland received a Bachelor of Fine Arts Degree in Painting, a Master of Science Degree in Educational Administration and Supervision and a Master of Science Degree in Art Education, all from The University of Tennessee, Knoxville. Her work experience includes: Workshop Co-Director, U.T. Arts Academy for High School Students (15 years); 20 years as Art Instructor, Central High School, Knox County Schools; Education Specialist: Staff Development, Knoxville TVA Employees Credit Union; Educational Specialist, TVA Education and Skills Development Dept.; Program Manager, Regional Arts Program, Tennessee Valley Authority; Assistant to the Director, School Planning Laboratory, The University of Tennessee. Selected Honors and Awards include: Teacher of the Year, Central High School; TAEA East Tennessee Art Educator; Invitational Painting Exhibit, Customs House Museum, Clarksville, TN (2017); Merit Award for painting in Arts in the Airport Exhibit (2016); Two paintings selected for Arts in the Airport Exhibit (2015-16); Honorable Mention, encaustic painting, Knox County Art Teachers Exhibit, U.T. Downtown Gallery (2013); Knox County Art Teachers Exhibit, 1998-2013; Knox County Mayors Exhibits, City County Building (2016-2018); Two-Person Exhibit, TN Valley Unitarian Universalist Church.
On display at the Emporium Center, 100 S. Gay Street, in downtown Knoxville. Exhibition hours are Monday-Friday, 9:00 AM - 5:00 PM. Information: (865) 523-7543 or www.knoxalliance.com.
C for Courtside: Siren Filings - curated by Eleanor Aldrich
September 7, 2018 — September 28, 2018
Category: Exhibitions & visual art and Free event
Opening Fri Sep 7, 7:30-10 PM and the remainder of the month by appointment only
Siren Filings is about the voices of women, beautiful and dangerous, in the form of documents submitted to reveal an unseen force. The Greek mythological Sirens stand for the patriarchal trope of the female voice as alluring but dangerous, even deadly. Much like the rhyming "iron filings" that encircle and point to invisible force fields, so these drawings are responsive and revealing of forces such as labor practices, patriarchy, the voices that shape politics and identity, and those that are absent.

This show contains the work of four women. Judy Rushin's work incorporates hand woven cloth that draws attention to art making as labor, and she uses the traditionally feminine craft of weaving to reflect on the current gender pay gap. Her work is presented in context of a towel hand woven for daily use in the early 1840's by Barbara Lahr (1820 - 1903). Born 70 miles from the hometown of Karl Marx (and two years later), Lahr lived and worked in the same environment that shaped and then rejected Marx.
Tatiana Istomina's series "Philosophy of the Encounter" (in collaboration with Mona Sharma for the soft sculptures and puppets) speculates on the overlooked contributions of Hélène Rytman – the wife and murder victim of prominent French philosopher Louis Althusser -- to her husband's work. Istomina's series "Image with Caption" presents different views of the young daughter of Stalin sitting on the lap of the Lavrenty Beria- the head of the Soviet secret police. Each work focuses on a different part of the image or caption.
Mona Sharma's work for her series Manifest is disconcertingly smooth for the tensions of its content. Similarly, her travel documents adhere to familiar formal bureaucratic structures that are an uncomfortable framework for the text that pushes against it.
C for Courtside, 513 Cooper St, Knoxville, TN 37917
https://www.facebook.com/cforcourtsidegallery/
https://www.facebook.com/events/417883418738418/
Ijams Nature Center: Photography by Victor Agreda, Jr.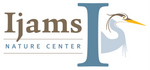 September 6, 2018 — September 29, 2018
Category: Exhibitions & visual art and Free event
When you're up before the sun for your job, you're going to see some beautiful sunrises! Victor Agreda, Jr. has seen quite a few since joining the staff of WUOT, and his watercolor-style photography captures the true beauty of Knoxville at the break of dawn, juxtaposing silhouettes with washes of vibrant color.
His photos, taken from the Communications Building near the UT stadium, sometimes feature the stadium and a Power T in the foreground, making them perfect for Vol fans!
More events at http://ijams.org/events/. Ijams Nature Center, 2915 Island Home Ave, Knoxville, TN 37920. Hours: Grounds and trails open during daylight hours. Call for Visitor Center hours. Information: 865-577-4717, www.ijams.org
Art Department at Carson-Newman University: Introspection - Recent Paintings by Bill Long
September 4, 2018 — October 26, 2018
Category: Exhibitions & visual art and Free event
Opening Reception Fri Sep 14, 3pm to 5pm
The Art Department at Carson-Newman University is pleased to announce the art exhibition, "Introspection; Recent Paintings by Bill Long," in our Omega Gallery. The public is invited to meet the artist at the opening reception of this solo art exhibition on Friday, September 14, 2018, 3:00pm to 5:00pm.
This exhibition will include large, abstract oil and acrylic paintings made by the artist within the last year and half. Bill Long was born in Morristown, Tennessee, and spent his elementary and high school years in Apopka, Florida. After graduation from high school he moved back to East Tennessee. Following two years of military service, he resumed his education and graduated with a BFA from the University of Tennessee at Knoxville. He spent 40 years in the sign business as owner/operator of Sign Legends, while raising a family.
Long has had five solo exhibitions, and has shown in numerous local and regional exhibitions. His work is in numerous private and corporate collections throughout the Southeast. Long says of his recent artwork, "I have been painting abstracts because they are completely authentic and original. I find them to be the most challenging, and the most rewarding."
http://www.billlongartist.com/
At the Omega Gallery at Carson-Newman University, Warren Art Building, corner of Branner & S. College Streets, Jefferson City, TN 37760. Gallery hours: M-F 8-4. Information: www.cn.edu
Liz Kelly Zook - Artist Exhibition
September 1, 2018 — October 31, 2018
Category: Exhibitions & visual art and Free event
Liz Kelly Zook is an artist in Murfreesboro, TN. Zook was raised in small-town Nevada, Missouri. Her art will be featured from September 1st-October 31st in Hodges Library on the University of Tennessee Campus (1015 Volunteer Blvd).
Zook's art is a mix between Pop and Illustrative art. She uses a lot of bright colors; very few of her pieces are without black outlines. She likes the way the outlines control the chaos of the color when she applies it to the canvas.
Zook's goal as an artist is to encourage people to spend more time on the things that bring them joy. She describes her work as "fun for the sake of fun." And let's face it, everyone needs more fun.
McClung Museum: For All the World to See: Visual Culture and the Struggle for Civil Rights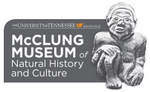 September 1, 2018 — October 20, 2018
Category: Exhibitions & visual art, Free event, History & heritage and Science & nature
For All the World to See: Visual Culture and the Struggle for Civil Rights, a nationally touring exhibition from NEH on the Road, uses a compelling assortment of photographs, television clips, art posters, and historic artifacts to trace how images and media disseminated to the American public transformed the modern civil rights movement.
This visual culture jolted Americans, both black and white, out of a state of denial or complacency. Visitors to the immersive display will explore dozens of compelling and persuasive visual images, including photographs from influential magazines, such as LIFE, JET, and EBONY; CBS news footage; and TV clips from The Ed Sullivan Show.
Also included are civil rights-era objects that exemplify the range of negative and positive imagery—from Aunt Jemima syrup dispensers and 1930s produce advertisements to Jackie Robinson baseball ephemera and 1960s children's toys with African American portraiture. For All the World to See is not a history of the civil rights movement, but rather an exploration of the vast number of potent images that influenced how Americans perceived race and the struggle for equality.
McClung Museum of Natural History and Culture, 1327 Circle Park Dr on the UT campus, Knoxville, TN 37996. Hours: Monday-Saturday, 9AM-5PM, Sunday, 1-5PM. Information: 865-974-2144, http://mcclungmuseum.utk.edu
Arrowmont School of Arts and Crafts: Silk Painters International Exhibit
September 1, 2018 — October 13, 2018
Category: Exhibitions & visual art, Fine Crafts and Free event
Transcendent Silk...Beyond the Ordinary
At SPIN Festival 2018
Sandra Blain Gallery - Arrowmont School of Arts and Crafts
Opening Art Reception, Dinner and Awards October 6th from 5:30pm to 8pm
Arrowmont School of Arts and Crafts, 556 Parkway, Gatlinburg, TN 37738. Information: 865-436-5860, www.arrowmont.org
Knoxville Museum of Art: Joseph Delaney: On the Move
August 17, 2018 — November 4, 2018
Category: Exhibitions & visual art and Free event
More than 40 paintings and drawings from public and private collections around the country celebrate the life and achievement of this well-known Knoxville native.
Joseph Delaney (1904-1991) rose from humble beginnings in Knoxville to establish himself as a tireless and prolific painter of Manhattan's urban scene. Over the span of his 60-year career, Delaney displayed a remarkable ability to express the city's vitality using the loose brushwork of gestural abstraction, which at the time represented the cutting edge of studio practice, without sacrificing the narrative content many of his contemporaries had abandoned. The works featured in On the Move represent the variety of ways in which he used this hybrid method to infuse his painted scenes with vibrant energy, and intricate patterns of movement.
While capturing the ebb and flow of life on the boulevards and back alleys, Delaney's vigorous brushwork also reveals his restless spirit and insatiable creative drive. On the Move has been organized by the KMA in the hopes of generating newfound appreciation and scholarly attention for an artist who captured his time and place with uncommon energy and a fiercely independent spirit. In depicting Manhattan's urban scenes, the artist trains his ever-shifting vantage point on gleaming plazas and gritty nightspots with equal intensity and familiarity. In some compositions, near-panoramic views emphasize the pulse of crowds within vast architectural arenas. In others, the artist focuses on specific urban structures—subway cars, bridges, and roadways—that make movement possible.
The public is invited to celebrate the art and life of Joseph Delaney at the KMA Family Fun Day on Saturday, August 25 from 11am to 4pm. This event is free and open to the public thanks to the generosity of Katherine and Joe Fielden.
Knoxville Museum of Art, 1050 World's Fair Park Dr, Knoxville, TN 37916. Hours: Tuesday-Saturday, 10AM-5PM, Sunday, 1-5PM. Information: 865-525-6101, www.knoxart.org
Fountain City Art Center: FCAC 10th Annual Members' Show

August 17, 2018 — September 20, 2018
Category: Exhibitions & visual art, Fine Crafts and Free event
Reception: August 17, 6:30 – 8:00 PM - Free and open to the public.
Exhibit viewing hours: Hours: Tu & Th 9-5, W & F 10-5, 2nd-4th Sa 10-1. Fountain City Art Center, 213 Hotel Ave, Knoxville, TN 37918. Information: 865-357-2787, www.fountaincityartcenter.com
TVUUC exhibition: Works by Gary Heatherly and Althea Murphy-Price
August 12, 2018 — October 11, 2018
Category: Exhibitions & visual art and Free event
Reception Friday, August 17, 6:00 to 7:30 pm. Artists' talks at 6:30 pm.
About Gary Heatherly: Heatherly recently retired from 30 years of commercial photography and is returning to the beginnings of his art. Still photography captures the precious moments of life. When we are younger, he says, life passes in slow motion as we explore our new world. As we age and shed the curiosity and wonder of youth, life speeds up. Photographers strive to capture and embellish the pristine moments for future appreciation. Heatherly has lived in Knoxville for over 55 years. He attended West High School and graduated with honors in 1974 from UT Knoxville with a BFA in Studio Art, emphasis in drawing and painting. He started his own photography business in the mid 70's and focused on advertising, editorial, architectural and stock photography. His work allowed him to see the world with trips to the Philippines , Ireland, and the Caribbean. He published a Book of the Year winner along with help from WBIR and Robin Easter Design: Knoxville Then & Now. He is featured in three other "coffee table" books about Knoxville. www.garyheatherly.com

About Althea Murphy-Price: Murphy-Price is inspired by the social implication of beauty as it relates to female identity, women and culture. This work investigates how identity is informed and influenced through the context of a deceptively subversive beauty culture. Real and false, decoration and imitation are addressed and questioned. Recent work is inspired by the popular hashtag #blackgirlmagic and online image results from searching "perfect hair" and "perfect skin." Her response to these images is colorful, playful and expressive of a child-like fascination. Althea Murphy-Price began her studies in Fine Art at Spelman College before receiving her Master of Arts in Printmaking and Painting from Purdue University and later studying at the Tyler School of Art, Temple University, where she earned her Master of Fine Arts. She has exhibited in venues throughout the country and abroad, including the Weston Gallery, Cincinnati; Howard Museum of Art, Baltimore; Wellesley College, Boston; Wade Wilson Art Gallery, Houston; Indiana University Art Museum; The Print Center, Philadelphia; The Halsey Institute of Contemporary Art, Charleston; and the Knoxville Museum of Art. International exhibits include the International Printmaking Exhibition, Jingdezhen, China; the American Youth Printmaking Exhibition, Lui Haisu Art Museum, Shanghai, China; and Print Resonance, Musashino Art University, Tokyo Japan. She was artist in residence at the Frank Lloyd Wright School; University of Hawaii, Hilo; The Vermont Studio Center; and the Venice Printmaking Studio. Her writings and work have been featured in Art Papers Magazine, CAA Reviews, Contemporary Impressions Journal, Art in Print, Printmaking: A Complete Guide to Materials and Process, and Printmakers Today. www.altheamurphyprice.com
Tennessee Valley Unitarian Universalist Church, 2931 Kingston Pike, Knoxville, TN 37919. Gallery hours: M-Th 10-5, Su 10-1. Information: 865-523-4176, www.tvuuc.org
Arrowmont School of Arts and Crafts: Turnabout: Women at the Lathe
August 7, 2018 — October 10, 2018
Category: Exhibitions & visual art, Fine Crafts and Free event
Turnabout: Women at the Lathe is the first exhibition organized and funded by the Women in Turning (WIT) committee of the American Association of Woodturners (AAW). Reflecting our membership, we created a blended invitational and juried show that celebrates both known and unknown voices in our field. The twenty-seven sculptural pieces in the exhibition were created by women artists from the United States, England, Wales, Canada, and Taiwan, ranging in age from their early twenties to their 80s. The work in the show is created all or in part on the lathe, a specialized woodworking machine that holds and spins material while it is carved with sharp tools. The exhibition features work by women with anything from a few years of experience to more than three decades of turning.
A traveling show, Turnabout: Women at the Lathe will be featured at three distinctly different venues: the Appalachian Center for Craft, part of the School of Art, Craft & Design at Tennessee Tech University; the American Association of Woodturners' Gallery of Wood Art; and Arrowmont School of Arts and Crafts in Gatlinburg, Tennessee.
It is our hope that through this exhibition more women will think of turning as possible for themselves, and discover the many pleasures of this extraordinary craft and art form.
Participating artists: Katie Adams, Donna Zils Banfield, Dixie Biggs, Kailee Bosch, Sally Burnett, Marilyn Campbell, Martha Collins, Barbara Dill, Sharon Doughtie, Jeanne Douphrate, Ena Dubnoff, Melissa Engler, Diana Friend, Louise Hibbert, Liz Kent, Janice Levi, Kristin LeVier, Grace Parliman, Tania Radda, Betty Scarpino, Hayley Smith, Janine Wang, Kimberly Winkle, Helga Winter, Andi Wolfe, Cindy Pei-Si Young
At JERRY DROWN WOOD STUDIO GALLERY at Arrowmont School of Arts and Crafts, 556 Parkway, Gatlinburg, TN 37738. Information: 865-436-5860, www.arrowmont.org
Tomato Head: "Opposite Day" by Julie Armbruster
August 5, 2018 — October 1, 2018
Category: Exhibitions & visual art and Free event
"Opposite Day" by Julie Armbruster
Armbruster's exhibit, "Opposite Day" opened this month in our Downtown location, and it's a wild ride of color, character, and composition that grabs the eye and then runs into the imagination. The work bursts with color and life and is inhabited by a cast of characters that are simultaneously alluring and suspect. http://thetomatohead.com/julie-armbruster/
At the Downtown Knoxville location Aug 5 - Sep 2 and West Knoxville Sep 3 - Oct 1
Tomato Head, 12 Market Square (865-637-4067) and 7240 Kingston Pike, Suite 172 (865-584-1075), in Knoxville. http://thetomatohead.com