Calendar of Events
Wednesday, December 12, 2018
InFullSight: Come Home to Your Self: Community Gathering
Category: Classes & workshops
This is a power hour designed to check in and see where you are in life – are you feeling comfy being you, expressing your true self and living authentically? InFullSight and Grow with Flo Counseling and Doula Services are partnered together to be present with where you are in life, to share the tools and techniques they've used to be more fully present in their own lives, pursuing their dreams.
COST: donation; $10 suggested
LOCATION: Alma Diem, 222 S Peters Rd Knoxville 37923
HOSTED/PUT ON BY: InFullSight & Grow with Flo Counseling and Doula Services
HOST INFO – www.infullsight.live, www.growwithflocounseling.com
EVENT INFO - https://www.facebook.com/events/2149156872070805/
Random Acts of Flowers: Holiday Flowers After Hours
December 12, 2018
6:00-8:00pm
Category: Classes & workshops
On December 12 a professional florist will instruct participants in a hands-on demonstration of basic floral design. Each attendee will produce a floral arrangement they may take home with them and a second arrangement that will be delivered
to an ill or elderly member of our community, adding enrichment to RAF's mission of delivering hope and kindness.
December 12, 6:00-8:00pm
3500 Workman Rd. Suite 101B, Knoxville, TN 37921
The $35 ticket price includes container, flowers, and instruction.
Coffee, water, and light appetizers will be provided.
BYOB for participants 21 and over.
Information and registration at https://knoxville.randomactsofflowers.org/events/flowers-after-hours/
Ijams Nature Center: Events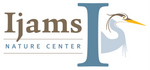 January 1, 2018 — December 31, 2019
Category: Classes & workshops, Festivals & special events, Free event, Kids & family and Science & nature
December 07, 2018 SUNSET STROLL: Winter Whereabouts
December 08, 2018 MEMBERS ONLY: Hike at Ramsey Cascades
December 08, 2018 CREATURE FEATURE
December 09, 2018 SPECIAL EVENT: 6th Annual Ijams Holiday Marketplace
December 11, 2018 NATURE NUGGETS: Hi"brrr"nation
December 15, 2018 CITIZEN SCIENCE: Christmas Bird Count
January 05, 2019 FREE Guided Trail Walk
More events at http://ijams.org/events/. Ijams Nature Center, 2915 Island Home Ave, Knoxville, TN 37920. Hours: Grounds and trails open during daylight hours. Call for Visitor Center hours. Information: 865-577-4717, www.ijams.org
Circle Modern Dance: Classes
January 1, 2018 — December 31, 2018
Category: Classes & workshops and Dance
Join Circle Modern Dance on Wednesdays and Sundays for dance classes; Open to the public and available for all ages!
Ballet on Wednesdays at 6 p.m. to 7:30 p.m. and/or Sundays at 1 p.m. to 2 p.m.
Modern/Improvisation on Wednesdays at 7:30 p.m. to 9 p.m. and/o Sundays at 2 p.m. to 3:30 p.m.
First class is Free. $10 per class with class cards and annual passes available. Every body has the right to dance!
In the Emporium Center Annex, 100 S. Gay Street, downtown Knoxville. Info: www.circlemoderndance.com
Knoxville Swing Dance Association: Weekly Dance at the Laurel Theater
January 1, 2014 — December 31, 2018
Category: Classes & workshops, Dance and Music
The KSDA hosts weekly Swing dances every Wednesday at the Laurel Theater in Fort Sanders. $3 admission (only $2 for students!) includes lessons at 7:00 PM and open dance at 8:00 PM. No dance experience or partner necessary.
Contact us at: 865-224-6830, swingdanceknoxville@gmail.com, or www.swingknoxville.org, or follow us @KnoxSwingDance
At the Laurel Theater, 1538 Laurel Ave, Knoxville, TN 37916.