Calendar of Events
Saturday, December 7, 2019
Knoxville Community Darkroom: Lumen Printing Workshop
Category: Classes & workshops and Exhibitions & visual art
10:30 AM - 1:30 PM with Jessie Morris
www.jessicalynmorris.com and www.jessiemophoto.com
Simple! All you need is something and the sun to make beautiful prints - and a little bit of time. Learn this process and how to apply the use of this in your design and creative process.
Bring: ideas, digital negatives, transparencies, objects to make, neg space, dried flowers, live flowers, old silver RC printing paper, new silver RC printing paper. (these are suggestions as materials will be provided)
$30 at The Knoxville Community Darkroom, 126 Jennings Avenue, Knoxville, TN 37917. www.theknoxvillecommunitydarkroom.org
Historic Ramsey House: Deck the Halls Wreath Workshop
December 7, 2019
12:30-3 PM
Category: Classes & workshops, History & heritage and Science & nature
Create your very own beautiful natural wreath in this hands-on workshop! Instruction, holiday refreshments, fresh greenery, and supplies are included (except garden cloves & small garden clippers). This workshop usually sells out quickly, so don't wait to purchase your ticket!
Reservations required. Class Fee: $35 (Members $25)
Purchase tickets here: https://squareup.com/store/historic-ramsey-house
Historic Ramsey House, 2614 Thorngrove Pike, Knoxville, TN 37914. Information: 865-546-0745, www.ramseyhouse.org
Arrowmont School of Arts and Crafts: Holiday Classes
Category: Classes & workshops and Kids & family
Arrowmont School of Arts and Crafts invites community members to take a Holiday Class on Saturday, December 7, 2019. Create ornaments, cookies, holiday cards and other festive creations to bring home or give as a gift. A wide variety of workshops are offered for one day for kids and adults of all ages. Participants work independently or together – no experience necessary. Lunch is included.
Community Classes offer quality craft instruction in a range of media and are taught by Arrowmont Artists-in-Residence, and local and regional artists in Arrowmont's professionally equipped studios. Community Classes are a great way to enhance your child's art experiences, try a new craft or hone your existing artistic talents! This year, all class materials will be provided and are included in registration. Bring a friend and enjoy being part of the community at Arrowmont this winter! Full course descriptions are on Arrowmont's website at www.arrowmont.org/classes and registration is now open.
Arrowmont School of Arts and Crafts, 556 Parkway, Gatlinburg, TN 37738. Information: 865-436-5860, www.arrowmont.org
Ijams Nature Center: Events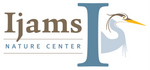 January 1, 2018 — December 31, 2019
Category: Classes & workshops, Festivals & special events, Free event, Health & wellness, Kids & family and Science & nature
View the calendar of ongoing events at http://ijams.org/events/
Ijams Nature Center, 2915 Island Home Ave, Knoxville, TN 37920. Hours: Grounds and trails open during daylight hours. Call for Visitor Center hours. Information: 865-577-4717, www.ijams.org