Calendar of Events
Thursday, October 18, 2018
Tennessee Faith and Justice Alliance: 2018 Faith and Justice University
October 18, 2018
1:00-3:00pm
Category: Classes & workshops and Free event
As part of Tennessee's Annual Pro Bono Month celebration, the Tennessee Faith and Justice Alliance will be hosting the 2018 Faith and Justice University on October 18, 2018 from 1:00 p.m. to 3:00 p.m. at Second United Methodist Church, 1525 Western Avenue, Knoxville, TN 37921. This program is designed to help faith leaders and community partners learn about free legal resources and pro bono help in their area. Faith leaders (both clergy and lay leaders) of any religious tradition, social workers, advocates, access to justice partners, interpreters, court clerks, court administrators, judges, attorneys, law enforcement personnel, and interested community members are invited to attend. 2018 Faith & Justice Universities will be held in Knoxville, Nashville, and Memphis during the month of October 2018.

There is no charge to attend this event.
Please register at https://www.cvent.com/c/express/c6a6746a-360f-4b08-8112-d6e322f01e92.
Lawson McGhee Library: Music on the Mezzanine
October 11, 2018 — November 1, 2018
6:30-8 PM
Category: Classes & workshops, Free event and Music
In a quartet of Thursday evenings beginning October 11, one of Knoxville's most beloved musicians, Sean McCollough, brings his extensive knowledge of music history to the 2nd floor mezzanine of Lawson McGhee Library for an unconventional, performance-laced romp through the history of rock 'n roll. In the four-part series, McCollough will explore the roots of rock through the 1970s with lectures, discussions, stories, and live performances.
Any Old Way You Choose It: A History of Rock 'n Roll
Lawson McGhee Library 2nd floor mezzanine | 6:30-8:00
October 11 - Roots of Rock
October 18 - The 50s
October 25 - The 60s
November 1 -The 70s
Presented by Knox County Public Library and Friends of the Knox County Public Library, Music on the Mezzanine is a free series exploring each of three musical genres: rock and roll, jazz, and opera. Over the course of a month, an expert presenter will explore the history and characteristics of each style of music, plus feature stories and both live and recorded performances.
The 2nd floor mezzanine of Lawson McGhee Library houses the Sights & Sounds department, which features an extensive collection of music CDs, streaming music and other media, audiobooks on CD, feature films, documentaries, and television shows, all available for checkout or download.
https://www.knoxlib.org/calendar-programs?trumbaEmbed=view%3Devent%26eventid%3D129549542
Ijams Nature Center: Events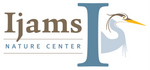 January 1, 2017 — December 31, 2018
Category: Classes & workshops, Festivals & special events, Free event, Kids & family and Science & nature
October 19, 2018 SPECIAL EVENT: A Spooky Night of Slammin' Under the Stars
October 19, 2018 NIGHT HIKE: Owl Prowl
October 20, 2018 CREATURE FEATURE
October 20, 2018 NATURE EXPLORERS: Nature Mythbusters
October 23, 2018 NATURE NUGGETS: Creepy Crawlies
October 26, 2018 TASTE OF NATURE: Cider and Spiders
October 27, 2018 CREATURE FEATURE
October 27, 2018 HALLOWEEN EVENT: Ijams Prison Break!
November 03, 2018 CREATURE FEATURE
November 03, 2018 FREE Guided Trail Walk
November 10, 2018 MEMBERS ONLY: Hike at Courthouse Rock
November 10, 2018 CREATURE FEATURE
November 10, 2018 IJAMS OUT AND ABOUT: Bug Safari at Mayor Bob Leonard Park
November 10, 2018 IJAMS PADDLING ADVENTURES: Nature of the Tennessee River
More events at http://ijams.org/events/. Ijams Nature Center, 2915 Island Home Ave, Knoxville, TN 37920. Hours: Grounds and trails open during daylight hours. Call for Visitor Center hours. Information: 865-577-4717, www.ijams.org