Calendar of Events
Monday, July 23, 2018
Tomato Head: Exhibition by Ocean Starr Cline
June 4, 2018 — August 6, 2018
Category: Exhibitions & visual art and Free event
The first thing to know about Ocean Starr Cline is that that is her given name. The second important thing to know is that, despite the invariable interest that her name excites, she's not much concerned with what others think. In fact, it's an essential part of how she lives:
"My parents had me in San Francisco, named me, and immediately moved me to Clay County, Alabama where everybody was Jeremy, Jason, Sarah and Amanda. I fit in like a purple giraffe on the farm. I complained bitterly about my name for years and years and I was going to change it when I got old enough, but, by that point, I had gotten used to it – because there's always somebody who's going to stare or has a comment. It really fortified me to be able to put any kind of art on the wall. Some people are going to like it some people are not. And I just don't care."
But Cline's life and art is very much about caring for other people though not in an intrusive or interfering way. Cline's paintings evince a sense of that magic – although she often works in a similar palate, her paintings each carry a unique voice, you might even detect an aura. Her approach to art leaves her open to whatever magic or inspiration comes to her in the moment.
Starr Cline's exhibit will be on view at the downtown Knoxville Tomato Head on Market Square from June 4th through July 1st. Her exhibit will move to the West Knoxville Tomato Head from July 3rd through August 6th. http://thetomatohead.com/ocean-starr-cline/
Tomato Head, 12 Market Square (865-637-4067) and 7240 Kingston Pike, Suite 172 (865-584-1075), in Knoxville.
UT Gardens: Joyful Flight: A Hummingbird Exhibit
May 22, 2018 — September 8, 2018
5-9 PM
Category: Exhibitions & visual art, Free event and Science & nature
The project, inspired by a similar exhibit at Rotary Botanical Garden in Janesville, Wisconsin, is designed to promote community participation and artist collaboration at the UT Gardens, Knoxville, as well as to raise awareness and support for the Gardens. 27 local professional and amateur artists have created unique interpretations of a wooden hummingbird silhouette. The pieces will be displayed throughout the summer of 2018 for Gardens visitors to enjoy. The Hummingbirds will then be sold at a live auction on September 8, 2018 with all proceeds benefiting the UT Gardens, Knoxville.
UT Gardens, Chapman Drive, Knoxville, TN 37996. Information: 865-974-7151, https://ag.tennessee.edu/utg/Pages/default.aspx
Arrowmont School of Arts and Crafts: 2018 Instructor Exhibition
May 12, 2018 — August 25, 2018
Category: Exhibitions & visual art, Fine Crafts and Free event
Reception date TBA
In the Sandra J. Blain Gallery
Arrowmont School of Arts and Crafts, 556 Parkway, Gatlinburg, TN 37738. Information: 865-436-5860, www.arrowmont.org
McClung Museum: Pick Your Poison: Intoxicating Pleasures and Medical Prescriptions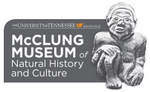 March 23, 2018 — August 19, 2018
Category: Exhibitions & visual art, Free event, History & heritage and Science & nature
Pick Your Poison examines how mind-altering drugs have been used throughout the history of America.
Featuring over forty medicines, advertisements, historic and popular culture documents and books, video footage, and paraphernalia, the exhibition explores why some drugs remain socially acceptable, while others are outlawed because of their toxic, and intoxicating, characteristics.
These classifications have shifted at different times in history because of social and historical factors, and will continue to change. The exhibition explores some of the factors that have shaped the changing definition of some of our most potent drugs––alcohol, tobacco, opium, cocaine, and marijuana––from medical miracle to social menace.
McClung Museum of Natural History and Culture, 1327 Circle Park Dr on the UT campus, Knoxville, TN 37996. Hours: Monday-Saturday, 9AM-5PM, Sunday, 1-5PM. Information: 865-974-2144, http://mcclungmuseum.utk.edu
Heather Hartman: Interior at Tennessee Wesleyan
March 22, 2018 — July 31, 2018
Category: Exhibitions & visual art and Free event
GALLERY HOURS Monday - Friday, 9:00 AM - 6:00 PM in THE MURIEL S. MAYFIELD GALLERY IN REECE HALL TN Wesleyan Campus, 216 North Jackson Street
Heather Hartman is not a native Tennesseean, but when her family moved to Tennessee, she was deeply impacted by the atmosphere, weather, and constantly changing skies in her new home. Hartman lives and works in Knoxville, Tennessee where she is a member of the Vacuum Shop Studios Artist Collaborative. Hartman is an Adjunct Instructor of Art at Carson-Newman University and Walters State Community College.Her work has been featured in various solo and group shows throughout the country, as well as several publications.
Union Ave Books: Author Silas House
January 1, 2018 — December 31, 2018
Category: Free event and Literature & readings
Upcoming events:
Tuesday, August 7, 7pm - An evening with Vince Vawter, who will discuss his new book, Copyboy. This event, which is free and open to the public, will be hosted by the Friends of the Knox County Library and Union Ave Books and will be held in the East Tennessee History Center auditorium.
Monday, August 13, 6pm - Book signing with Inman Majors, who will read from his new novel, Penelope Lemon.
Saturday, August 18, 2pm - Book signing with David Burnsworth, author of Bad Time To Be in It, a Blu Carraway mystery.
Sunday, August 19, 6pm - After Hours Poetry reading with Alex Manley, We Are All Just Animals & Plants(2016); additional poets TBA.

Free and open to the public. UNION AVE BOOKS, 517 Union Avenue, Knoxville, TN 37902. Information: 865-951-2180, www.unionavebooks.com
Maple Hall Mondays with WDVX
August 21, 2017 — December 31, 2018
7-9 PM
Category: Free event and Music
A weekly event on Mondays, 7-9 PM. Sponsored by WDVX and hosted by Will Carter.
MAPLE HALL is a boutique 11-lane bowling alley located in the historic J.C. Penney building in the heart of downtown Knoxville, Tennessee. We offer a full-service bar, small plates, cozy lounge areas, a live stage and a 2-lane private VIP room. We are a spirited bowling experience that can host every kind of party. Maple Hall, 414 S Gay Street, Knoxville, TN 37902. Information: 865-249-8454, www.maplehallknox.com
WDVX: Blue Plate Special
March 6, 2017 — December 31, 2018
Category: Free event and Music
Just like at your favorite meat n' three, the WDVX Blue Plate Special® is served up piping hot. This fresh and free daily helping of live music during the lunchtime hour that features performers from all over the world and right here in Knoxville has put WDVX on the map as East Tennessee's Own community supported radio.
The WDVX Blue Plate Special® is a live performance radio show held at noon, with your host Red Hickey Monday through Friday and Doug Lauderdale on Saturday, at the WDVX studio inside the Knoxville Visitor Center. It's always free to join in so please don't be shy. Make yourself at home as part of the WDVX family. From blues to bluegrass, country to Celtic, folk to funk, rockabilly to hillbilly, local to international, it all part of the live music experience on the WDVX Blue Plate Special. You're welcome to bring your lunch.
Previous performing artists include Bela Fleck and the Flecktones, The Avett Brothers, Old Crowe Medicine Show, Doyle Lawson and Quicksilver, Ricky Skaggs and Kentucky Thunder, Jim Lauderdale, Marty Stuart, Nickel Creek, Red Stick Ramblers, Rodney Crowell, String Cheese Incident, The Del McCoury Band, Tim O'Brien, Yonder Mountain String Band, David Grisman, Claire Lynch Band, Brett Dennen, Tommy Emmanuel, Uncle Earl, The Infamous Stringdusters, the Jerry Douglas Band, Joan Osborne, John Oats, Mary Gauthier, Darrell Scott, and many many more! There's plenty of great music to go around! http://wdvx.com/program/blue-plate-special/
Free 2-hour visitor parking located next door to the Knoxville Visitor Center. One Vision Plaza, 301 S. Gay Street, Knoxville, TN 37902. Info: 865-544-1029, http://www.wdvx.com
Ijams Nature Center: Events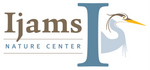 January 1, 2017 — December 31, 2018
Category: Classes & workshops, Festivals & special events, Free event, Kids & family and Science & nature
July 20, 2018 NATURE AT NIGHT: The Dog "Nights" of Summer
July 21, 2018 NATURE NUGGETS: Animal Clues!
July 21, 2018 SPECIAL EVENT: Young Williams Adoption Event at Ijams
July 27, 2018 CITIZEN SCIENCE AT IJAMS: Moths
July 28, 2018 IJAMS PADDLING ADVENTURES: Nature of the Tennessee River
July 29, 2018 SPECIAL FUNDRAISER: Crafty Bastard's Pints With Purpose for Ijams!
August 17, 2018 NATURE AT NIGHT: Sunset Stroll (Animal Signs)
August 18, 2018 MOVIES UNDER THE STARS: The Dark Crystal
August 25, 2018 SPECIAL EVENT: 8th Annual Wonder of Hummingbirds Festival
August 29, 2018 SPECIAL FUNDRAISER: SoKno Taco + Ijams
More events at http://ijams.org/events/. Ijams Nature Center, 2915 Island Home Ave, Knoxville, TN 37920. Hours: Grounds and trails open during daylight hours. Call for Visitor Center hours. Information: 865-577-4717, www.ijams.org