Calendar of Events
Tuesday, August 14, 2018
The Emporium Center: Recent Works by Anthony M. Donaldson
August 3, 2018 — August 31, 2018
Category: Exhibitions & visual art and Free event
A reception will take place on Friday, August 3, from 5:00-9:00 PM as part of First Friday activities downtown to which the public is invited to meet the artists and view the artwork.
Anthony M. Donaldson lives in Knoxville and is a Knoxville Area Transit (KAT) bus driver. He studied art heavily in high school and continued taking some classes in college. As a writer expresses in a book, an artist expresses in art. "I ask myself: does art imitate life or does life imitate art?" says Donaldson. "I think sometimes it's both. For me, God is the master artist, and He created everything. I find drawing easy, yet creativity requires deep thinking and studying."
Donaldson aims to tell a story with his art, and the recent work he will display features many subjects such as climate change, human trafficking, Harlem Renaissance culture, political and social issues, racism & classism, and more.
On display at the Emporium Center, 100 S. Gay Street, in downtown Knoxville. Exhibition hours are Monday-Friday, 9:00 AM - 5:00 PM. Information: (865) 523-7543 or www.knoxalliance.com.
Art Market Gallery: Work by Eun-Sook Kim and Jennifer Lyndsay
August 3, 2018 — August 31, 2018
Reception August 3, 5:30pm
Category: Exhibitions & visual art, Fine Crafts and Free event
Recent works by artist Eun-Sook Kim and jewelry artist Jennifer Lyndsay will be featured throughout August at the Art Market Gallery. An opening reception, including complimentary refreshments and live music performed by Maddie Carpenter and Jordan McCullough, will begin at 5:30 p.m. on August 3rd, during Downtown Knoxville's monthly First Friday Art Walk.
The show will feature Jennifer's one-of-a-kind beaded jewelry, as well as Eun-Sook's multi-culturally influenced paintings.
Other highlights throughout August: The Marjorie Horne Retrospective in the Art Market Gallery foyer, featuring works by the late Marjorie Horne; and the New Members Show, focusing on the work of the gallery's newest artists, Sandy Hoeft, Luke Proffitt, Lindsay Kromer, Terri Swaggerty, Roger Hankins and Lynne Straka.
Art Market Gallery, 422 S. Gay St, Knoxville, TN 37902. Hours: Tu-Th & Sa 11-6, Fri 11-9, Su 1-5. Information: 865-525-5265, www.artmarketgallery.net
Art Market Gallery: Marjorie Horne Exhibition
August 3, 2018 — August 31, 2018
Category: Exhibitions & visual art and Free event
Works by the late artist Marjorie Horne will be on display in the Art Market Gallery foyer throughout August. A reception, including complimentary refreshments, will be held in conjunction with the East Tennessee History Center's History Fair on Saturday, August 18, 2018, from 11:00 a.m to 6:00 p.m. Please join us for this special retrospective of Marjorie's work.
Marjorie Horne (1945–2017): Marjorie Spalding Horne was originally from Richmond, Indiana. She moved to the Knoxville, Tennessee area with her husband and two sons in 1978. She earned a Bachelor of Fine Arts Degree from the University of Tennessee, Knoxville in 1981. Marjorie received numerous purchase and merit awards over the years in regional and national exhibitions. Her colored pencil work was juried into many International Exhibitions of the Colored Pencil Society of America (CPSA), earning Signature Status in 2004, and a five year merit award in 2008. One of her pieces was published in The Best of Colored Pencil V, edited by the founder of CPSA, Vera Curnow. Her pieces were among Top 100 winners in the 2006 PaintAmerica and the 2007 Paint the Parks MiniTop50 competitions. She earned a Best of Show award in the 2009 Knoxville Museum of Art "Artists on Location" event. She presented one-person exhibits in Oak Ridge, Tennessee, Roane State Community College, Webb School, Tennessee Valley Unitarian Church and the College of Wooster in Wooster, Ohio. In 2007 she and her sister Betty Hendrix shared an exhibit at the Campbell House Gallery in Southern Pines, North Carolina. Marjorie greatly enjoyed being a member and occasional featured artist of The Art Market Gallery, and admired the work of her fellow artists.
Transparent and reflective surfaces were recurrent themes in her colored pencil drawings and watercolors. She was a devotee of light and possessed a patient, detailed technique. She took thousands of photographs as sources for paintings. In recent years, her favorite subjects were the landscape and wildlife of Cades Cove, Yellowstone National Park, Pawley's Island, and scenes of downtown Knoxville. Marjorie passed away on October 1, 2017, in Knoxville due to complications from cancer. She had recently retired from over 30 years working in accounting, and was focussing her energy on artwork and her health. "Always, art is a form of meditation for me. It feeds my soul and brings wholeness to my life."
Art Market Gallery, 422 S. Gay St, Knoxville, TN 37902. Hours: Tu-Th & Sa 11-6, Fri 11-9, Su 1-5. Information: 865-525-5265, www.artmarketgallery.net
Clayton Center for the Arts: Jon Hendricks Exhibit
August 3, 2018 — August 31, 2018
Category: Exhibitions & visual art and Free event
A reception will be held on Aug. 31 from 6-8 p.m. in the Blackberry Farm gallery.
Blackberry Farm Gallery, Clayton Center for the Arts. The exhibit is free and open to the public. Gallery hours are Monday through Friday from 10 a.m. until 5 p.m. Clayton Center for the Arts: 502 East Lamar Alexander Parkway, Maryville, TN 37804. Information: 865-981-8590, www.ClaytonArtsCenter.com
Art Guild at Fairfield Glade: Judged and Juried Fine Arts Show
August 3, 2018 — August 29, 2018
Category: Exhibitions & visual art, Fine Crafts and Free event
The public is invited to attend and enjoy the opening reception of the Art Guild's 9th Annual Judged and Juried Fine Arts Show on Friday, August 3, from 5:00 – 7:00 PM. Participants can view the show entries and watch the presentation of ribbons and cash awards to the winning artists. The First National Bank of Tennessee is once again sponsoring the Judged & Juried Fine Arts Show. Cash prizes will be awarded to Best of Show, 1st Place, 2nd Place, and 3rd Place.
The opening reception is free and open to the public. At the reception, there will be an assortment of hors d'oeuvres and beverages. The Judged & Juried show will feature all genres of art.
Art Guild at Fairfield Glade at the Plateau Creative Arts Center, 451 Lakeview Drive, Fairfield Glade, TN 38558. Hours: M-Sa 9-4. Information: 931-707-7249, www.artguildfairfieldglade.net
Ijams Nature Center: Exhibition by Kathy Thacker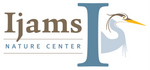 August 1, 2018 — August 31, 2018
Category: Exhibitions & visual art and Free event
Stop by to see Kathy Thacker's colorful, textural paintings this August! Her work, which also includes murals and illustrations for children's books, explores everything from still life and portraits to whimsical depictions of animals and food.
More events at http://ijams.org/events/. Ijams Nature Center, 2915 Island Home Ave, Knoxville, TN 37920. Hours: Grounds and trails open during daylight hours. Call for Visitor Center hours. Information: 865-577-4717, www.ijams.org
Tomato Head: Exhibition by Carl Gombert
July 30, 2018 — September 3, 2018
Category: Exhibitions & visual art and Free event
"Newer Things" will view at the downtown Knoxville Tomato Head on Market Square thru August 5th. He will then exhibit from the West Knoxville Gallery Tomato Head from August 7th thru September 3rd.
Carl Gombert is the featured artist, and while you probably won't catch him there to share his personal magic, the works in his exhibit have a magic all their own. The exhibit consists of rubber stamped decorative pieces that have been Gombert's focus for the last five years...
Read his bio from a previous TH show here: http://thetomatohead.com/carl-gombert/
Tomato Head, 12 Market Square (865-637-4067) and 7240 Kingston Pike, Suite 172 (865-584-1075), in Knoxville. http://thetomatohead.com
Ewing Gallery: Analogy and Interaction: Creating a context for curiosity through Games and Play
July 18, 2018 — September 7, 2018
Category: Exhibitions & visual art and Free event
This show is coordinated by the Simulations + Gaming + Role-Playing (SGR) Community of Scholars. This multi-disciplinary group brings together members of the UT community who share an interest in researching the development and use of simulations, gaming, role-playing, and similar strategies for teaching and learning. Such strategies are among the latest developments in higher education, and have been shown to create interactivity and collaboration, increase engagement and retention, deepen reflection and understanding, engender positive values and thoughtful behavior, and open authentic spaces for real-world problem-solving. Games and Simulations provide players/users with the opportunity to not only visualize, but to experience the world of a problem from a variety of perspectives.
Featured Games:
Marrying Mr. Darcy is a strategy card game for 2-6 players based on Jane Austen's classic novel "Pride and Prejudice."
Walden, a game is an exploratory narrative and open world simulation of the life of American philosopher Henry David Thoreau during his experiment in self-reliant living at Walden Pond. The game begins in the summer of 1845 when Thoreau moved to the Pond and built his cabin there.
Embodied Labs works at the intersection of healthcare training and virtual reality storytelling to provide a culture shift solution that empowers every member of the care team to share their expertise and value one another.
The Cat and the Coup is a documentary videogame in which you play the cat of Dr. Mohammed Mossadegh, the first democratically elected Prime Minister of Iran. During the summer of 1953, the CIA engineered a coup to bring about his downfall. As a player, you coax Mossadegh back through significant events of his life by knocking objects off of shelves, scattering his papers, jumping on his lap and scratching him.
Abbreviated Summer Hours: Tuesday – Friday, 12 – 4 PM. Ewing Gallery, 1715 Volunteer Blvd on the UT campus, Knoxville, TN 37996. Information: 865-974-3200, www.ewing-gallery.utk.edu
Town of Farragut Featured Artist: Sheri Burns
July 6, 2018 — August 31, 2018
Category: Exhibitions & visual art, Fine Crafts and Free event
The Town's July/August 2018 Featured Artist is Sheri Burns, a home-school mom of four. She became an accomplished basket maker after studying Appalachian culture with her children. In an effort to add a hands-on element to her teaching, she signed up for a basket-making class and was immediately "hooked," she says. "I loved making baskets, and soon had a house full of them, and generously gifted them to all my relatives and friends!"

She is now a juried crafter at the Appalachian Arts Craft Center in Norris and teaches classes there and at Pellissippi State Community College. She is a member of the Tennessee Basket Association.

Each month, the work of an artist or group of artists is featured in specially-designed cases on the second floor of the rotunda in Farragut Town Hall. Farragut Town Hall, located at 11408 Municipal Center Drive directly across from the Farragut Branch Post Office, is open Monday through Friday from 8 a.m. to 5 p.m. For more information about this exhibit or to access a Featured Artist application, visit townoffarragut.org/artsandculture or contact Brittany Spencer at ParksandRecInfo@townoffarragut.org or 865-218-3378.
Farragut Museum: Special Exhibit: Honoring Our Veterans
July 2, 2018 — January 4, 2019
Category: Exhibitions & visual art, Free event and History & heritage
On July 2, the Farragut Museum will unveil a very special exhibit which will showcase paintings by local artist Alexander Dumas. Visitors will also be able to view artifacts from various branches of the military and numerous wars, including the Korean War, Vietnam War, World War I and II, and Desert Storm. This exhibit will be on display through January 4, 2019.
Dumas was born in Detroit, Mich., and started painting on his 27th birthday. Serving in the U.S. Navy from 1945-1949 and as a Hospital Corpsman at the University of Virginia from 1949-1953 gave Alex a unique perspective on war. As a WWII veteran, the images of young men suffering from the wounds of war have stayed with the artist for a lifetime. While he did not see combat, many of his patients came back to the States with wounds that would be considered horrific under any circumstance. His wartime paintings are based on combat photographs.
Dumas spent 16 years as a member of the Tennessee State Guard, retiring with the rank of Major. His paintings are on exhibit at the Tennessee Theatre, the East Tennessee Historical Society and the USS Tennessee Battleship Museum, among other places. He currently teaches a painting class at Strang Senior Center in Knoxville.
Farragut Town Hall, 11408 Municipal Center Dr, Farragut, TN 37934. Hours: M-F 10-4:30. Information: 865-966-7057, www.townoffarragut.org/museum
UT Gardens: Joyful Flight: A Hummingbird Exhibit
May 22, 2018 — September 8, 2018
5-9 PM
Category: Exhibitions & visual art, Free event and Science & nature
The project, inspired by a similar exhibit at Rotary Botanical Garden in Janesville, Wisconsin, is designed to promote community participation and artist collaboration at the UT Gardens, Knoxville, as well as to raise awareness and support for the Gardens. 27 local professional and amateur artists have created unique interpretations of a wooden hummingbird silhouette. The pieces will be displayed throughout the summer of 2018 for Gardens visitors to enjoy. The Hummingbirds will then be sold at a live auction on September 8, 2018 with all proceeds benefiting the UT Gardens, Knoxville.
UT Gardens, Chapman Drive, Knoxville, TN 37996. Information: 865-974-7151, https://ag.tennessee.edu/utg/Pages/default.aspx
Arrowmont School of Arts and Crafts: 2018 Instructor Exhibition
May 12, 2018 — August 25, 2018
Category: Exhibitions & visual art, Fine Crafts and Free event
Reception date TBA
In the Sandra J. Blain Gallery
Arrowmont School of Arts and Crafts, 556 Parkway, Gatlinburg, TN 37738. Information: 865-436-5860, www.arrowmont.org