Calendar of Events
Sunday, February 17, 2019
Clarence Brown Theatre: King Charles II
February 6, 2019 — February 24, 2019
Category: Theatre
By Michael Bartlett
A Pay What You Can Preview performance, where patrons can name their own price, will be Wednesday, Feb. 5th. A free preshow discussion with director John Sipes exploring the Shakespearean element will take place on Feb. 7th from 6:30-7:00 pm in the Lab Theatre. A panel discussion entitled "Enemy of the People" will take place following the February 17th 2:00 pm matinee. This discussion will revolved around the issues of freedom of the press, protection of privacy, government authority, and more. The Open Captioned performance is Sunday, Feb. 24th at 2:00 pm.
In this "modern future history" play, Queen Elizabeth has died. Charles, the "King-in-waiting" finally ascends the throne. Then, defying centuries of tradition, Charles boldly attempts to reassert the crown's power in matters of government, landing himself – and his country – in a royal mess. Exploring power and betrayal, the drama reveals the people beneath the crowns as nuanced flesh and blood, and turns a Shakespearean lens on relationships in the world's most famous and exposed family.
John Sipes (Director) is a Professor in the Department of Theatre at the University of Tennessee. Before joining the UT faculty, he was a Director and the Resident Movement Director for the Oregon Shakespeare Festival for fifteen seasons. Prior to his residency at the Oregon Shakespeare Festival, he was a Director and Movement Director for the Illinois Shakespeare Festival for twelve seasons and served as the Festival's Artistic Director for five seasons. Directing credits include productions at the Clarence Brown Theatre, the Oregon Shakespeare Festival, the Milwaukee Rep, Shakespeare Santa Cruz, the Illinois Shakespeare Festival and others.
The production features visiting guest professional actors, UT faculty and graduate students, and community professional actors.
Clarence Brown Theatre, 1714 Andy Holt Ave on the UT campus, Knoxville, TN 37996. For information: 865-974-5161, www.clarencebrowntheatre.com. For tickets: 865-974-5161, 865-656-4444, www.knoxvilletickets.com
McClung Museum: Many Visions, Many Versions: Art from Indigenous Communities in India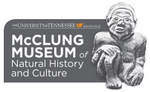 February 1, 2019 — May 19, 2019
Category: Exhibitions & visual art, Free event and History & heritage
Many Visions, Many Versions showcases works from four major indigenous artistic traditions in India: the Gond and Warli communities of central India, the Mithila region of Bihar, and the narrative scroll painters of West Bengal.
The exhibition features 47 exceptional paintings and drawings, selected from private collections in the United States and Europe, by 24 significant indigenous artists including Jangarh Singh Shyam, Jivya Soma Mashe, Sita Devi, and Swarna Chitrakar.
The exhibition explores the breadth of cultural traditions in India, revealing a dynamic aesthetic that remains deeply rooted in traditional culture, yet vitally responsive to issues of global concern. Rather than separating the art into sections distinguished by tribal and cultural affinities, the curators intentionally display the paintings thematically; accentuating the shared cultural features and contemporary concerns of these four communities that underlies the diversity of the artists' unique expressive forms, techniques, and styles. The exhibition is divided into four broad categories: Myth and Cosmology, Nature – real and imagined, Village Life, and Contemporary Explorations. For American audiences eager to know more about Indian art, Many Visions, Many Versions offers an opportunity for viewers of all ages to learn about life and culture in India through these remarkable artworks.
McClung Museum of Natural History and Culture, 1327 Circle Park Dr on the UT campus, Knoxville, TN 37996. Hours: Monday-Saturday, 9AM-5PM, Sunday, 1-5PM. Information: 865-974-2144, http://mcclungmuseum.utk.edu
Bad Water: Exhibition by Anna Buckner
February 1, 2019 — February 25, 2019
Category: Exhibitions & visual art and Free event
BAD WATER is an artist-run space in Knoxville, TN.
Hours: opening receptions & by appointment.
writetobadwater@gmail.com
@bad__water
Located at 320 E Churchwell Ave., Knoxville, TN 37917
Rala: Works by Cynthia Markert
February 1, 2019 — February 24, 2019
Opening Reception 6-9PM, Feb. 1
Category: Exhibitions & visual art
Cynthia Markert
February 1, 2019
6PM-9PM
We are excited to announce Cynthia Markert as our featured artist for the month of February! All paintings are one of a kind and would be the perfect Valentines gift for your sweetie! Please join us for a show opening and to meet the artist.
Rala
112 W. Jackson Ave
Knoxville, TN 37902
PH: (865) 525-7888
Instagram: @ShopRala
Art Market Gallery: February is Heart Month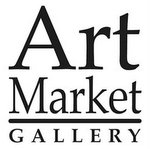 February 1, 2019 — February 24, 2019
Category: Exhibitions & visual art, Fine Crafts and Free event
February is Heart Month. Join us at the Art Market Gallery to celebrate Valentine's Day. We will feature heart themed art all month. "LOVE MAKES THE WORLD GO ROUND" We have gifts that your valentine will love. First Friday is a great opportunity to get ideas for your gift needs.
Remember we are open Monday through Saturday....11 AM to 6 PM, and
Sunday 1-6PM.
Art Market Gallery, 422 S. Gay St, Knoxville, TN 37902. Hours: Tu-Th & Sa 11-6, Fri 11-9, Su 1-5. Information: 865-525-5265, www.artmarketgallery.net
Knoxville Soap Candles and Gifts: Exhibition by John Malcolm McRae
February 1, 2019 — February 24, 2019
Category: Exhibitions & visual art, Fine Crafts and Free event
In celebration of Valentine's First Friday, Kilwins is proud to celebrate with Knoxville Soap Candle and Gifts as well as their artist and musical guests, John Malcolm McCrae and Kelle Jolle. Champagne, courtesy of Downtown Wine & Spirits will be served, along with light bites from Rosa's Catering, along with Kilwins' decadent chocolates and dipped strawberries for purchase. And of course, expect a delicious fudge samples, compliments of the Kilwins team!
This will be the opening of John's sculptural exhibit, his first in over 5 years. John will unveil new works and discuss his inspirations & processes. His work will be on display, and for sale at Knoxville Soap Candle and Gifts throughout February. Don't miss out on special event pricing he's offering exclusively for First Friday guests! John's event begins at 4pm.
John Malcolm McRae is an architect and Emeritus Professor in The University of Tennessee (UT)
College of Architecture and Design. His work at UT focuses on projects in Haiti and Appalachia. He is
also working as a ceramic artist, creating Raku fired torsos and fantasy creatures. His work on torsos
is primarily focused on custom work for clients. It is hand built, while done with careful attention to
accuracy in seeking to capture the essence of the subject. McRae works out of Mighty Mud
Ceramics, a pottery facility serving a community of artists in Knoxville, TN, where he currently resides.
McRae's sculpture work has been displayed in galleries in Seaside, FL, New York City, Highlands,
NC, the NY Hamptons and Knoxville, TN.
McRae has, over his career, served as Dean at two universities, including The University of
Tennessee and Mississippi State University. He is a registered architect and a graduate of The
University of Texas and Rice University. He has been involved in a range of research and creative
works including studies in gerontology and environmental education for children. McRae is a Fellow in
the American Institute of Architects (AIA) and served as National President of the Association of
Colleges and Schools of Architecture. He is self taught in his ceramic work, in which he has been
engaged for seven years. His sculpture work has been received by clients in 16 states, WDC, and
internationally.
714 S Gay St, Knoxville, TN 37902
Info: (865) 689-6545 or https://www.facebook.com/events/527461024432453/
Broadway Studios and Gallery: The Girls Next Door
February 1, 2019 — February 23, 2019
Category: Exhibitions & visual art, Fine Crafts and Free event
A collaborative art show by the staff of Knoxville Arts and Fine Crafts Center, featuring Kelly Sullivan, Heather Hartman Folks, Amanda Humphreys, and Sara Douglas
The opening reception is Friday, February 1 from 5- 9 pm
Broadway Studios and Gallery, 1127 Broadway St, Knoxville, TN 37917. Hours: Fri-Sat, 10-6, by appointment, or when the "open" sign is illuminated. Information: 865-556-8676, www.BroadwayStudiosAndGallery.com
Southern Belles Closet - 2019 Seasonal Pop-Up Consignment Event
February 1, 2019 — February 23, 2019
Category: Festivals & special events and Free event
This is a Seasonal Consignment Event where gals sell their gowns. Specializing in wedding gowns, prom and pageant dresses, and formal attire. Not to mention flower girl and mother of the bride outfits. New this season – 1980s/vintage wear and cruise wear. On location seamstress services available to make almost any dress "the one". Popular designer/name brands, many new with tags.
At 146 N. Forest Park Blvd., Knoxville 37919 (Between Earth Fare and Ace Hardware in Bearden)
When: Friday, Saturdays and Sundays
Hours: noon-7 p.m. Fridays Feb 1, 8, 15;
11 a.m.-6 p.m. Saturdays Feb. 2, 9, 16;
1-5 p.m. Sundays Feb. 3, 10, 17. Also open noon-6 p.m. Feb. 18 (Student holiday)
Half-price days: noon-7 p.m. Fri. Feb. 22 and 11-4 p.m. Sat. Feb. 23
Unsold dresses are usually donated to a local charity.
More: knoxvillesbc@gmail.com, 865-909-7465, http://www.southernbellescloset.com/
Flying Anvil Theatre: DOG ACT
January 31, 2019 — February 17, 2019
Category: Theatre
A slapstick, post-apocalyptic vaudeville, Dog Act follows Zetta Stone, a traveling performer, and her companion Dog (a young man undergoing a voluntary species demotion) as they walk through the wilderness of the former United States, heading toward a gig in China. Along the way they meet another couple of lost vaudevillians and join forces in their quest for an audience, stalked all the while by a pair of ferocious and hungry Lost Boys. Will they find their way? Will they survive the journey? A future-mythic comedy with music.
*The show has mature language & may not be suitable for children. Parental discretion advised.
February 1 through 17, Thursdays through Saturdays at 7:30 pm and Sundays at 2 pm.
One pay-what-you-can preview on January 31 at 7:30 pm.
TICKET PRICES: Thu & Sun $22 ($16 for students); Fri & Sat $24 ($16 for students)
https://www.ticketpeak.com/res/FlyingAnvil or 865-357-1309.
"It's a bright dystopian blend of pop and high culture…" - San Francisco Chronicle
"A brilliant blend of savagery and poignancy, the play succeeds in being humorous and thoughtful in equal measures, an elegy for humanity and a rollicking road story." - Flavorpill

Flying Anvil Theatre, 1300 Rocky Hill Rd, Knoxville TN 37919
Arrowmont School of Arts and Crafts: 19th Sevier County Biennial Juried Exhibition
January 19, 2019 — March 2, 2019
Category: Exhibitions & visual art, Fine Crafts and Free event
Opening Reception & Presentation of Awards: January 25, 2019, 6:00 – 8:00 pm
This exhibition features work by artists 18 years of age and older living or working in Sevier County, Tennessee. The Sevier County Biennial Exhibition is a juried, mixed media art exhibition presented by Arrowmont to recognize and foster the skills and talents of artists and craftspeople who call the region of Sevier County home.
In the Sandra J. Blain Gallery
Arrowmont School of Arts and Crafts, 556 Parkway, Gatlinburg, TN 37738. Information: 865-436-5860, www.arrowmont.org
Ewing Gallery: Kate Gilmore IN YOUR WAY
January 10, 2019 — February 20, 2019
Category: Exhibitions & visual art and Free event
Kate Gilmore will give a public lecture on Thursday, January 17th at 7:30 PM in room 109 of the Art + Architecture Building. A brief reception for the exhibition will follow immediately in the Ewing Gallery.
Kate Gilmore: In Your Way features ten works—nine performance-based videos and one live performance/sculptural installation—by this New York-based artist known for synthesizing multiple artistic mediums including performance, video, sculpture, and painting. In her videos, Gilmore critiques and also inserts herself into male dominated movements such as Abstract Expressionism and Minimalism, exploring feminist themes and modern and contemporary art tropes, all the while exhibiting relentless determination. The spilling and splattering from her work are an ode to Abstract Expressionism or 1950s stripe paintings. Her works are mischievous and political, as well as humorous and critical of the heroic language and absence of women in these artistic movements. The physical situations and actions Gilmore creates for herself and her performers are metaphors for challenges women face culturally and socially.
Gallery hours:
M, T, W, F: 10am - 5pm
Thurs: 10am - 7:30pm
Sundays: 1-4
Ewing Gallery, 1715 Volunteer Blvd on the UT campus, Knoxville, TN 37996. Information: 865-974-3200, www.ewing-gallery.utk.edu
Zoo Knoxville: Kroger Discount Days
December 1, 2018 — February 28, 2019
Category: Kids & family and Science & nature
Zoo Knoxville is offering $5 off admission tickets during Kroger Discount Days. Guests can discover why winter is an enjoyable time to visit the zoo. Many animals, including red pandas, river otters, elephants, gorillas, red wolves, lions and tigers, enjoy the cooler temperatures. On days when the temperature drops below 40 degrees, some animals will be moved indoors, but visitors can still see most in their indoor viewing areas. The Pilot Flying J Wee Play Adventure is a popular indoor area that's a warm stop for creative play and reptile viewing during visits as well.
A December trip to the zoo can even include a visit to Santa's Village, a special holiday encounter and photo opportunity with Santa Claus. Santa's Village will be open for holiday photos and Christmas wishes Thursday, Dec. 13 through Sunday, Dec. 16 from 10 a.m. until 2 p.m. each day in the heated Kids Cove Tent. Santa's Village is included with general admission. Discounted tickets can be purchased at the zoo ticket window during regular zoo hours and online at zooknoxville.org. Discounted admission tickets must be used by Feb. 28, 2019, and cannot be combined with any other promotion, discount, or coupon.
Zoo Knoxville, 3500 Knoxville Zoo Drive, Knoxville, TN 37914. Open every day except Christmas. Information: 865-637-5331, www.zooknoxville.org