Calendar of Events
Monday, January 25, 2021
Rala: Art by Eli Fredrick
December 4, 2020 — January 30, 2021
Category: Exhibitions & visual art and Free event
Rala is thrilled to present our very own Eli Fredrick as our featured artist for December.
Eli was born in Kentucky and raised here in Knoxville. He attended the University of Tennessee where he earned his BFA in Painting and Drawing in 2017.
Eli is a long-time Rala team member, awesome manager and also the new director of the Old City Market.
According to Eli, constantly being surrounded by amazing artists in his work life is an immense source of inspiration for his own practice.
This is Eli's second show at Rala. In June 2018, Eli created a collection of hand-painted clothing.
While this new exhibition has featured a return to more traditional materials, Eli's current and past work both emphasize his unique, line-based figural mark making.
"I was always conflicted about my drawing hand. Drawing felt awkward and foreign to me, never being able to fully translate through my hand the ideas I had in my head; but, after years of exercising my hand in school, I came to understand that my work thrives in and on the weirdness.."
Eli's work weaves between abstraction and recognizable forms to create colorful, textural explorations of space and body. You can see this dreamy body of work at Rala through January, and by visiting our website!
https://shoprala.com/collections/elijah-fredrick
Rala: Regional and Local Artisans, 112 W. Jackson Ave, Knoxville, TN 37902. Information: 865-525-7888, https://shoprala.com. Instagram: @ShopRala
Arts & Culture Alliance: 2020 Members Show
December 4, 2020 — January 29, 2021
Category: Exhibitions & visual art, Festivals & special events, Fine Crafts and Free event
The Arts & Culture Alliance proudly presents its 2020 Members Show, the largest annual exhibition of local artists in the Greater Knoxville area. The fresh mix of two- and three-dimensional works created within the last two years encompasses a wide variety of media such as oil, acrylic, watercolor, pastel, mixed media, photography, fine craft, sculpture, ceramics, fiber, and more from regional artists who are all individual members of the Arts & Culture Alliance, which serves and supports a diverse community of artists, arts organizations, and cultural institutions. Membership is open to all, and information may be found at www.knoxalliance.com/join-renew.
A free reception with the artists will take place on Friday, December 4, from 5:00-8:00 PM. All visitors to the Emporium are asked to wear a mask and maintain physical distancing guidelines. Most of the works will be for sale and may be purchased through the close of the exhibition by visiting in person or the online shop at www.knoxalliance.store.
"We always look forward to this eclectic exhibition as a robust demonstration of the past year's productivity on the part of Greater Knoxville's artist community," says Liza Zenni, Executive Director for the Arts & Culture Alliance.
Individual members of the Alliance participate locally and regionally in gallery exhibitions, art festivals, sculpture trails, weekend shows, studio tours, and public murals. Some of the members are full-time artists, while others have day jobs and create on evenings and weekends. Some Alliance members include art professors with the University of Tennessee-Knoxville, Carson-Newman University, Maryville College, Pellissippi State, Roane State, and Walters State. Others are teachers within Knox and surrounding county's elementary, middle and high schools. Some Alliance members teach classes privately or through community classes with the Appalachian Arts Craft Center, Arrowmont School of Arts & Crafts, Fountain City Art Center, Knoxville Arts & Fine Crafts Center, Knoxville Museum of Art, Mighty Mud, and Oak Ridge Art Center. Many of the artists have working studios in their own homes, while some are part of studio collectives such as The Emporium Center, 17th Street Studios, Mighty Mud, Broadway Studios & Gallery, and Knoxville Community Darkroom.
The 2020 Members Show will be on display throughout the Emporium Center, 100 S. Gay Street, in downtown Knoxville from December 4, 2020 – January 29, 2021. Gallery hours are Monday-Friday, 9:00 AM – 5:00 PM.
Please note, the Emporium will be closed December 24, 2020 – January 1, 2021 for the holidays.
An additional reception will take place on Friday, January 8, from 5:00-8:00 PM.
For more information, please contact the Arts & Culture Alliance at (865) 523-7543 or visit www.knoxalliance.com.
East Tennessee Historical Society: Black & White, Knoxville in the Jim Crow Era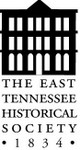 August 1, 2020 — February 1, 2021
Category: Exhibitions & visual art and History & heritage
Black & White, Knoxville in the Jim Crow Era featuring the stories of African American artists Beauford Delaney, Joseph Delaney, and Ruth Cobb Brice, with contributions by guest historian Robert J. Booker. The exhibition, which opened February 20, 2020, right before the Museum closed, has now been extended to provide visitors' access to this important part of East Tennessee's past.
The East Tennessee Historical Society (ETHS) desires all to stay healthy and with our re-opening we continue to work to help curb the spread of the highly contagious disease that is COVID-19. ETHS is following the guidelines within the Tennessee Pledge and has modified the Museum of East Tennessee History's visitor experience. We ask that all museum visitors support our community's health by observing these guidelines:
· Wear a mask or cloth face covering at all times (masks are available on site)
· Make regular use of the hand sanitizing stations located throughout the building
· Stay at least six feet away from anyone not in your household
· Follow one-way path markers
· Stay at home if you are sick
The Museum will close one hour early each day for enhanced cleaning. The hours, which are updated on our website are Monday – Friday 9 a.m. – 3 p.m.; Saturday 10 a.m. – 3 p.m.; and Sunday 1 p.m. – 4 p.m. Certain Museum features have also been modified to increase visitor safety. Examples are interactive exhibitions have been turned off, and seating has been removed to provide additional room for physical distancing.
East Tennessee Historical Society, 601 S. Gay Street, Knoxville, TN 37902. Information: 865-215-8824, www.easttnhistory.org
Knoxville Museum of Art: Sculptural Objects from the KMA Collection
July 1, 2020 — February 1, 2021
Category: Exhibitions & visual art, Fine Crafts and Free event
This special display inaugurates the KMA's newly renovated Sarah Jane Hardrath Kramer Education Center, a multi-purpose space named in honor of the KMA's first director of education. We are taking advantage of current COVID-19 restrictions on large gatherings to use this event and classroom space to display a diverse selection of sculptural works, many small in scale, from the KMA collection. Some were acquired years ago and have been displayed many times, while others have rarely been shown or were recently acquired. Figurative works by Tennessee artists Bessie Harvey, Richard Jolley, and Red Grooms explore human life in all its struggles, timeless beauty, and satirical moments. Small objects by Henry Moore and John Himmelfarb reflect contrasting approaches to bronze. John Jordan, Jen McCurdy, and Brad Sells each explore the vessel as a sculptural form from distinct vantage points. Together, this selection reflects a broad cross-section of modern and contemporary art from East Tennessee and beyond as expressed in a variety of materials and techniques.
Knoxville Museum of Art, 1050 World's Fair Park Dr, Knoxville, TN 37916. Information: 865-525-6101, https://knoxart.org/exhibitions/sculptural-objects-from-the-kma-collection/
Haunted Knoxville Ghost Tours: COVID-19 Program
May 1, 2020 — December 31, 2021
Category: Festivals & special events and History & heritage
Since 2010, Haunted Knoxville Ghost Tours have created the highest level of enjoyment. With the hard times we are facing as a country, we feel that entertainment IS 100% essential. Getting out of the house, enjoying the outdoors with loved-ones is extremely beneficial to personal health.
With this being said, we have decided to adjust our Tours operation so we can offer service to the public, while also maintaining social distancing requirement.
Public Tours are postponed till social distancing requirements are lifted. (RESCHEDULES will be available once social distancing requirements are lifted.)
Private Tours will be offered for "Households" and social circles. (We have decided to offer these events to individuals who spend time in close proximity of each other.) This is a great solution for slowing the spread of the virus while also offering activities that can bring enjoyment to families in the community.
Information: 865-377-9677 or www.hauntedknoxville.net
Central Cinema: Virtual Programming
April 1, 2020 — December 31, 2021
Category: Film and Kids & family
A slew of distributors have shown support for defunct independent cinemas with groundbreaking "virtual engagements" that directly benefit us directly, so take a look at what's "showing" this week! More info: https://centralcinema865.com/
---
Central Cinema is a community moviehouse located in the heart of North Knoxville's Happy Holler neighborhood. Central Cinema's single auditorium features top-notch digital projection and 96 seats.
Central Cinema, 1205 N Central St, Knoxville, TN 37917. Information: info@centralcinemaknox.com, (865) 951-2447, https://centralcinema865.com