Calendar of Events
Saturday, December 16, 2017
Circle Modern Dance: 26th Annual Modern Dance Primitive Light
December 14, 2017 — December 16, 2017
Category: Dance, Kids & family and Music
Thursday, December 14th @ 8pm
Friday, December 15th @ 7pm & 9pm
Saturday, December 16th @ 7pm & 9pm
Tickets available at www.circlemoderndance.com; $10/$15 at the door; $5 discount for Friday 9 p.m. performance when buying in advance
At the Laurel Theater, 1538 Laurel Ave, Knoxville, TN. Bring a pillow as seating is limited.
Circle Modern Dance is proud to present its 26th annual production of Modern Dance Primitive Light, an anticipated solstice celebration of movement and creativity in Knoxville. This unique performance brings together local choreographers, dancers, and musicians for an unforgettable community arts experience. Audiences will enjoy exciting new contemporary dance works accompanied by live music set amidst the warm ambiance of the Historic Laurel Theater. This year's production features work from Circle company members as well as some of Knoxville's best guest choreographers.
Live music is always a highlight of the performance. Musical director Nate Barrett creates acoustic arrangements of the music selected by each of the choreographers. Always eclectic, this year's set ranges from Janis Joplin to Vivaldi. The music is performed by an incredible house band made up of some of Knoxville's finest musicians.
Circle is pleased to include choreographer Deborah Whelan in its long list of community collaborators. After teaching dance to children at Beaumont Magnet Academy for over 20 years, Debbie has retired and returned to teaching and choreographing with adults. Her piece explores ​our​ ​current political climate and its ​impact on ​ interactions between people. Whelan describes her piece as being about hope; "Hope that matter who we are, or where we come from, we can learn to live together in harmony"
Guest choreographer Harper Addison has performed and created work all around the country with companies in Georgia, Florida, California, and New York. Her piece is inspired by a series of poems by Daniel Ladinsky and explores the theme of loving, appreciating, and communicating with others.
Long-time Circle collaborator and MDPL regular Angela Hill will present a solo to be performed by Circle Core Member Darby O'Connor. Amends is set to a mash-up of Janis Joplin's "Mercedes Benz" and the traditional spiritual "Ain't that Good News." The piece explores limits, privilege, and virtuosity in performance.
Winter Circle, choreographed by Jennifer Jones, celebrates the creative and healing potential of women working together. The piece is a collaboration between the choreographer and dancers, drawing upon each dancer's individual background and experience.
Many Circle Modern Dance Core Members will present work, including a piece by Amelia Loehe, performed by identical twins, about a relationship over a lifespan. The dancers weave in and out of unison and individual movement reflecting how two lives connect and re-connect over time. Circle core members Nate Barrett, Callie Minnich, and Darby O'Connor will perform an improvised piece exploring movement and text. Darby O'Connor will also be presenting a piece based on introductions and how people define themselves in their first encounters with one another.
Finally, Circle is excited to present the work of two local companies. Momentum Dance Lab will perform Alive choreographed by Ashley Corey. The Katharine Slowburn Experience, will present work from their November 2017 production The Garden. Modern Dance Primitive Light is a family-friendly show and participates in the Penny 4 Arts program.
For additional Information, please contact Circle Modern Dance at (865) 309-5309 or CircleModernDance@gmail.com.
River & Rail Theatre Company: The Unusual Tale of Mary & Joseph's Baby
December 7, 2017 — December 24, 2017
Category: Theatre
Thursday, December 7 through Sunday, December 24.
The Unusual Tale of Mary & Joseph's Baby dares to take the classic story at its word. There really is a pregnant virgin. There are shepherds, angels, foreign dignitaries (a.k.a. wise men), a ratty extra room/stable at an inn, and a maniacal, bloodthirsty dictator whose menacing shadow hangs over everything.
And obviously, it's a comedy. Seriously it is.
The Unusual Tale of Mary & Joseph's Baby surprises both virgin-believing and non-virgin-believing audiences alike by telling the most over-told story in a sincerely human way that bursts with imagination and wonder.
The Green Room at the Jackson Avenue Terminal in the Old City
211 Jackson Ave.
Knoxville, TN 37902
River & Rail Theatre Company, 100 S. Gay Street, Suite 106, Knoxville, TN 37902. Information: 865-407-0727, www.riverandrailtheatre.com
Market Square Holiday Market
December 2, 2017 — December 23, 2017
11 AM - 5 PM
Category: Culinary arts, Festivals & special events, Fine Crafts and Free event
The Market Square Holiday Market is held on Market Square, Union Ave, and Market Street on the December Saturdays before Christmas each year. From 11am-5pm, artisans, food producers, food trucks, and farmers fill downtown with their wares, perfect for holiday gift giving. Find farm-grown greenery for decorating, hand-crafted gifts, and hot beverages to keep you warm while you shop!
A small farmers' market is held on Market Square from 11am-2pm featuring locally grown produce, meat, eggs, honey, plants, and more.
Parking and Transportation:
Free parking is available on Saturdays at several parking garages downtown including the Market Square, Locust Street, Walnut Street, and State Street Garages, as well as in commercial loading zones. Parking is $1 per hour on Wednesdays in all four garages. Short-term parking meters around Market Square are in effect Wednesday and Saturday, and are $1.50 per hour. See downtownknoxville.org for more information on downtown Knoxville parking options.
Zoo Knoxville: Kroger Discount Days with $5 Admission
December 1, 2017 — February 28, 2018
7-9 PM
Category: Festivals & special events, Kids & family and Science & nature
Zoo Knoxville is offering $5 off admission tickets during Kroger Discount Days, December 1 through February 28, 2018. During Kroger Discount Days, guests can discover why winter is an enjoyable time to visit the zoo. Many animals, including red pandas, river otters, elephants, gorillas, red wolves, lions and tigers, enjoy the cooler temperatures. On days when the temperature drops below 40 degrees, some animals will be moved indoors, but visitors can still see many in their indoor viewing areas. The Pilot Flying J Wee Play Adventure is a popular indoor area that's an entertaining stop for creative play during visits as well.
A December trip to the zoo may even include a visit to Santa's Village, a special holiday encounter and photo opportunity with Santa Claus. Santa's Village will be open for holiday photos and Christmas wishes December 14 through 17, from 10:00 a.m. until 3:00 p.m. each day in the heated Kids Cove tent. Discounted tickets can be purchased at the zoo ticket window during regular zoo hours and online at zooknoxville.org. Discounted admission tickets must be used by Feb. 28, 2018, and cannot be combined with any other promotion, discount, or coupon.
Currently, the zoo is open from 10:00 a.m. until 4:00 p.m. daily. Admission and ticket sales stop one-hour before the zoo closes. Zoo Knoxville, 3500 Knoxville Zoo Drive, Knoxville, TN 37914. Open every day except Christmas. Information: 865-637-5331, https://www.zooknoxville.org
UT Downtown Gallery: Nocturnal Sun
December 1, 2017 — January 27, 2018
Category: Exhibitions & visual art and Free event
An exhibition of four faculty members from the UT School of Art. Opening December 1, 5-9 PM with a second reception on January 5, 2018, 5-9 PM
Emily Ward Bivens is an Associate Professor of 4D arts and Time-Based Art at the University of Tennessee, Knoxville. She received her MFA from The University of Colorado, Boulder in 2004. Bivens uses found and made objects to forge narratives, provoke or encourage interaction, and reveal fictional and non-fictional mysteries. These objects shift from prop to subject to evidence when used in performance, video, and installation. Characters or identities are created to act as subjects, authors, inventors, and curators of the work.
John C. Kelley is an Assistant Professor of 4D and Time-Based Arts at the University of Tennessee Knoxville. His video work has screened domestically at venues such as The Mid-America Arts Alliance (Kansas City, MO), the Crystal Bridges Museum of American Art (Bentonville, AR) the Arizona International Film Festival (Tucson, AZ), The Front (New Orleans, LA), the Index Art Center (Newark, NJ), Living Arts (Tulsa, OK), internationally in cities such as London, Moscow, Berlin, Sao Paolo, Mexico City, Edinburgh, Vienna, Prague, Amsterdam and others. Kelley has written original music for award winning feature length narrative and documentary films through Gray Picture in St. Louis, MO, released music as a solo artist through King Electric Records in Austin, TX, and has appeared on more than 25 recordings and albums.
Mary Laube was born in Seoul, South Korea. She received her M.F.A. from the University of Iowa. Recent exhibitions include Piecing It Togetherat the Hawn Gallery in Dallas, Signaling to the Cipher towards a Segway at Field Projects in New York City, and Paper Planes at Whitdel Arts in Detroit. Her work has been supported by several artist residencies including the Virginia Center for the Creative Arts and Stiwdeo Maelor in Wales. She received the Illinois National Women in the Arts Award in 2009 and a Project Grant from the Iowa Arts Council in 2014. Laube is co-founder of the Warp Whistle Project, a collaborative duo with composer Paul Schuette. Their work was presented at the 2016 International Symposium on Electronic Art in Hong Kong. Recent exhibitions include shows at the Czong Institute for Contemporary Art in Gimpo, South Korea and Phyllis Weston in Cincinnati. Laube has served as a visiting artist at various institutions including the Virginia Commonwealth University Qatar, Kent State University, and Knox College. She is an Assistant Professor at the University of Tennessee Knoxville.
John Douglas Powers studied art history at Vanderbilt University and earned his MFA in sculpture, with distinction, at The University of Georgia. His work has been featured in The New York Times, World Sculpture News, Sculpture Magazine, Art Forum, The Huffington Post, Art in America, The Boston Globe and on CBS News Sunday Morning. He is the recipient of the 2013 Virginia A. Groot Foundation Award, a Joan Mitchell Foundation MFA Grant as well as a Southeastern College Art Conference Individual Artist Fellowship, an Alabama State Council on the Arts Fellowship, and the Margaret Stonewall Wooldridge Hamblet Award. Powers currently lives and works in Knoxville, Tennessee and is Assistant Professor of Sculpture at The University of Tennessee.
Free admission! UT Downtown Gallery, 106 S. Gay St, Knoxville, TN 37902. Hours: W-F 11-6, Sat 10-3. Information: 865-673-0802, http://web.utk.edu/~downtown
McClung Museum: Museum Store Holiday Sale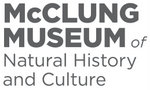 December 1, 2017 — December 31, 2017
Category: Festivals & special events
Join the McClung Museum for holiday specials, and unique gifts, stocking stuffers, jewelry, handmade artisan items, and more throughout the month of December.
Members and UT students always receive 10% off, and faculty/staff receive a special 10% discount from December 1–25. All proceeds benefit the museum's free K-12 educational programming.
McClung Museum of Natural History and Culture, 1327 Circle Park Dr on the UT campus, Knoxville, TN 37996. Hours: M-Sa 9-5, Su 1-5. Information: 865-974-2144, http://mcclungmuseum.utk.edu
Art Market Gallery: Gordon Fowler and Eric Gebhardt
December 1, 2017 — December 31, 2017
Category: Exhibitions & visual art, Fine Crafts and Free event
Recent works by Gordon Fowler and Eric Gebhardt will be on display with an opening reception will be held Friday, December 1st at the gallery.
Gordon Fowler says about his work: "I make bowls, platters, and hollow forms from wood using a woodturning lathe. I find the wood on roadsides or friends tell me about a tree they cut down. I get a kick out of "recycling" these logs that would otherwise go to a landfill or a fireplace. Most of my work is twice-turned. That means I cut the logs with a chainsaw, rough turn it, let it dry for at least six months, then turn it again to its final thickness. Making round things is inherent to the lathe, and I'm inspired by the symbolism and symmetry."
Art Market Gallery, 422 S. Gay St, Knoxville, TN 37902. Hours: Tu-Th & Sa 11-6, Fri 11-9, Su 1-5. Information: 865-525-5265, www.artmarketgallery.net
The District Gallery: Kathie Odom
December 1, 2017 — December 30, 2017
Reception Dec. 1, 5:00-8:00PM
Category: Exhibitions & visual art and Free event
The District Gallery is pleased to present "Kathie Odom: Home for the Season", a collection of the special scenes and moments captured throughout the artist's many travels. Painted on locations far and wide, Home for the Season searches for the qualities of the one place she holds most dear. "Since my art career takes me to many places across the country, it is so good to be home with friends and family, " says Kathie.
Please join us Friday, December 1, from 5:00-8:00PM for an opening reception and a live artist's talk from Kathie in the gallery. The show will be on display through December 30.
The District Gallery, 5113 Kingston Pike, Knoxville, TN 37919. Hours: M-F 10-5:30, Sa 10-4. Information: 865-200-4452, www.TheDistrictGallery.com
Knoxville Children's Theatre: Elf: The Musical, Jr.
December 1, 2017 — December 17, 2017
Category: Kids & family, Music and Theatre
Based on the Broadway musical with music and lyrics by Matthew Sklar and Chad Beguelin. The play will be performed December 1 – 17, Thursdays and Fridays at 7 PM; Saturdays at 1 PM and 5 PM; Sundays at 3 PM. Also, a special 7 PM performance will be held on Sunday, December 10.
This hilarious musical play is based on the 2003 comedy film. William "Buddy" Hobbs, a young orphan child, mistakenly crawls into Santa's bag of gifts and is transported back to the North Pole. Years later, Buddy finds out that he's an ordinary human being and heads off to New York City in search of his father, Walter Hobbs. But Walter, like many New Yorkers, doesn't believe in Santa Claus. Neither dies Buddy's brother Michael! Buddy is determined to win over his birth family and help New York City remember the true meaning of Christmas.
The play is performed by 27 talented young actors, from ages 8 to 17.

Knoxville Children's Theatre, 109 E. Churchwell Avenue, Knoxville, TN 37917. Information: 865-208-3677, www.childrenstheatreknoxville.com.
Knoxville Museum of Art: East Tennessee Regional Student Art Exhibition
November 24, 2017 — January 14, 2018
Category: Exhibitions & visual art, Free event and Kids & family
The Knoxville Museum of Art and the Tennessee Art Education Association present the East Tennessee Regional Student Art Exhibition. Now in its 12th year, the exhibition offers middle and high school students from around East Tennessee the opportunity to participate in a juried exhibition and to display their talents and be honored for their accomplishments in a professional art museum environment.
Students, family, friends, and the public are invited to a reception and awards ceremony Tuesday, December 5 from 6 to 8pm at the Knoxville Museum of Art. The event is free and open to the public.
The East Tennessee Regional Student Art Exhibition is open to students in grades 6-12, attending public, private, or home schools in 32 counties across East Tennessee. Fewer than a third (349) of the more than 1073 entries in this highly competitive show made it through a rigorous jury process. The best-in-show winner will receive a purchase award of $500, and the artwork will become a permanent part of the collection of Mr. James Dodson, on loan to the Knoxville Museum of Art's Education Collection.
Knoxville Museum of Art, 1050 World's Fair Park Dr, Knoxville, TN 37916. Hours: Tuesday-Saturday, 10AM-5PM, Sunday, 1-5PM. Information: 865-525-6101, www.knoxart.org
Knoxville's Holidays on Ice
November 24, 2017 — January 7, 2018
Category: Festivals & special events and Kids & family
Knoxville's Holidays on Ice, presented by Home Federal Bank, is an outdoor ice skating rink in the heart of downtown Knoxville on Market Square. Enjoy skating under Christmas lights and stars while listening to music every night. The ice rink will be closed during inclement weather, please check the Holidays on Ice Facebook page to stay updated, Facebook.com/KnoxvillesHolidaysonIce. For questions about Knoxville's Holidays on Ice please call 865-215-4423.
Admission price includes entry fee, skate rental and unlimited time on ice!
RINK HOURS:
Regular Hours Nov. 24, 2017 - Dec. 17, 2017
Monday thru Thursday 4 p.m. to 9 p.m.
Friday and Saturday 10 a.m. to 10 p.m.
Sunday 1 p.m. to 9 p.m.
Extended Hours Dec. 18, 2017 - Jan. 7, 2018
Monday thru Thursday 1 p.m. to 9 p.m.
Friday and Saturday 10 a.m. to 10 p.m.
Sunday 1 p.m. to 9 p.m.
Special Holiday Hours Christmas & New Years
Christmas Eve 10 a.m. to 3 p.m.
Christmas Day Closed
December 26: 1 p.m. to 9 p.m.
New Years Eve 10 a.m. to 10 p.m.
New Years Day 1 p.m. to 9 p.m.
http://www.knoxvilletn.gov/government/city_departments_offices/special_events/knoxvilles_holidays_on_ice/
Flying Anvil Theatre: The Big F.A.T. Holiday Cabaret
November 24, 2017 — December 31, 2017
Flying Anvil Theatre skewers holiday stress in The Big F.A.T. Holiday Cabaret opening Friday, Nov 24. 'Tis the season for food, family, parties and gifts. And let's face it – also feuds, indigestion, hangovers, busted budgets and weird Uncle Hal who tells those cringe-worthy jokes. Flying Anvil Theatre's The Big F.A.T. Holiday Cabaret is the perfect antidote for holiday angst!
This comic musical review is full of songs and scenes that take a slightly twisted view of the season. Flying Anvil Artistic Director Jayne Morgan writes and directs, and Carol Z. Shane will musical direct. The show opens the Friday after Thanksgiving to give everyone something to do with those lingering out-of-town relatives.
Morgan says the show acknowledges that the holiday season can often be more frantic than fun. "The end of the year has gotten so intense, with impossible expectations on our schedules and psyches," she says. "We laugh about that, and things like "Mean Santa" office games, weird holiday gifts and inappropriate relatives."
Cast members include Emily Helton, Mandi Lawson and Curtis Bower, who previously appeared in The Great American Trailer Park Musical at the theatre. They are joined by Donald Thorne, Jessica Magers-Rankin, Carmen Brown and Brandon Phillips.
The Big F.A.T Holiday Cabaret opens Friday, November 24. Pay What You Can Nights are Wednesday, November 22 (Preview Performance), and Wednesday, November 29. The show runs through December 17 and reopens December 27 – 31 with a special New Year's Eve performance with reception and champagne after the show.
This show is recommended for adults. Flying Anvil Theatre, 1300 Rocky Hill Road, Knoxville. Information: 865-357-1309, www.flyinganviltheatre.com