Calendar of Events
Thursday, October 18, 2018
Ijams Nature Center: Ijams' Gallery Presents Amy Broady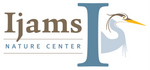 October 15, 2018 — October 27, 2018
Category: Exhibitions & visual art and Free event
Come by Ijams this October to dive into Amy Broady's gorgeous pen and ink works! Broady's whimsical patterns use positive and negative space to create a mesmerizing landscape of abstract design, allowing the viewer to have an almost meditative experience. You don't want to miss these intricate, delicate pieces!
More events at http://ijams.org/events/. Ijams Nature Center, 2915 Island Home Ave, Knoxville, TN 37920. Hours: Grounds and trails open during daylight hours. Call for Visitor Center hours. Information: 865-577-4717, www.ijams.org
TVUUC Gallery: Exhibition by Randy Arnold and Herbert Rieth
October 14, 2018 — December 13, 2018
Category: Exhibitions & visual art and Free event
Art Exhibit at Tennessee Valley Unitarian Universalist Church - Free and open to the public
Reception Friday, October 19, 6:00 to 7:30 pm. Artists' talks at 6:30 pm.
Randy Arnold: Blurring the Line
Arnold's work often derives from personal experiences and contemporary or historical contexts. He is interested in patterns constructed by belief systems and the evolution of their physical manifestations. He attempts to illuminate these various structures as they express themselves in nature and the human condition. There is a blurring of the line between these distinct paradigms, yet they are synchronistically connected through layers of ancient and present.

Born in St. Louis, Missouri, Arnold has made his way through life along the path of the Lewis and Clark trail, via Wisconsin, South Dakota, Oregon, and finally Knoxville, Tennessee. He works at the Three Rivers Market cooperative and as a teacher at Pellissippi State Community College. His passion has always been art, from the age of six, when he became interested in drawing people and maps of the world. He has a BFA from Columbia College Art School, Columbia, Missouri, and an MFA in printmaking from the University of South Dakota. He was an artist in residence at the Oregon College of Arts and Crafts.

Herbert Rieth
The paintings in this cycle are based on Rieth's takes on mythological sources and have served as a way of processing life and world events. The artwork is largely mixed media acrylic painting, but the painting component has become a larger part of the image-making process. The works touch on loss, conflict, aging and ego.

Rieth is an artist and educator based in Oak Ridge, Tennessee. He works in a variety of media and modes, from mixed media fabric work to interactive installation and sculpture, and has shown work internationally and in 25 states of the USA. He received his BA from Indiana University in 2000 and his MFA from the University of Cincinnati. He is an Associate Professor of Visual Arts at Pellissippi State Community College.
Tennessee Valley Unitarian Universalist Church, 2931 Kingston Pike, Knoxville, TN 37919. Gallery hours: M-Th 10-5, Su 10-1. Information: 865-523-4176, www.tvuuc.org
Theatre Knoxville Downtown: Wait Until Dark
October 12, 2018 — October 28, 2018
Category: Theatre
By Frederick Knott, adapted by Jeffery Hatcher. Directed by Barry Wallace
Thursday, Friday, Saturday @ 8:00 pm
Sunday @ 3:00 pm
Tickets: $15
Directed by Barry Wallace
Forty-seven years after WAIT UNTIL DARK premiered on Broadway, Jeffrey Hatcher has adapted Frederick Knott's 1966 original, giving it a new setting. In 1944 Greenwich Village, Susan Hendrix, a blind yet capable woman, is imperiled by a trio of men in her own apartment. As the climax builds, Susan discovers that her blindness just might be the key to her escape, but she and her tormentors must wait until dark to play out this classic thriller's chilling conclusion.
CONTENT ADVISORY: This production contains mature language and themes that are not suitable for children.
Cast
Susan Hendrix: Raine Palmer
Sam Hendrix: Ryan Tomlinson
Carlino: Andrew Shipman
Mike: Steve Louis
Gloria: Eleni Johnson
Roat: Craig Smith
"…a vulnerable woman discovering unexpected resources that allow her to turn the tables on her assailants is still the main draw…goosepimply climax…a gripping finish."
— The Los Angeles Times
"… reminds CGI-infected audiences that a few shadows, a shiny knife, and compelling characters can still go a long way to create suspense … WAIT UNTIL DARK earns its climax through enthralling, layered characters."
— Entertainment Weekly
Theatre Knoxville Downtown, 319 North Gay Street, Knoxville, TN 37917. Information & tickets: 865-544-1999, www.theatreknoxville.com
Lawson McGhee Library: Music on the Mezzanine
October 11, 2018 — November 1, 2018
6:30-8 PM
Category: Classes & workshops, Free event and Music
In a quartet of Thursday evenings beginning October 11, one of Knoxville's most beloved musicians, Sean McCollough, brings his extensive knowledge of music history to the 2nd floor mezzanine of Lawson McGhee Library for an unconventional, performance-laced romp through the history of rock 'n roll. In the four-part series, McCollough will explore the roots of rock through the 1970s with lectures, discussions, stories, and live performances.
Any Old Way You Choose It: A History of Rock 'n Roll
Lawson McGhee Library 2nd floor mezzanine | 6:30-8:00
October 11 - Roots of Rock
October 18 - The 50s
October 25 - The 60s
November 1 -The 70s
Presented by Knox County Public Library and Friends of the Knox County Public Library, Music on the Mezzanine is a free series exploring each of three musical genres: rock and roll, jazz, and opera. Over the course of a month, an expert presenter will explore the history and characteristics of each style of music, plus feature stories and both live and recorded performances.
The 2nd floor mezzanine of Lawson McGhee Library houses the Sights & Sounds department, which features an extensive collection of music CDs, streaming music and other media, audiobooks on CD, feature films, documentaries, and television shows, all available for checkout or download.
https://www.knoxlib.org/calendar-programs?trumbaEmbed=view%3Devent%26eventid%3D129549542
Zoo Knoxville: BOO! at the Zoo
October 11, 2018 — October 28, 2018
Category: Festivals & special events, Kids & family and Science & nature
Oct 11-14, Oct 18-21, Oct 25-28
5:30 p.m. – 8:30 p.m. each evening
BOO! at the Zoo presented by U.S. Cellular® is Knoxville's largest Halloween event featuring several nights of not-too-scary Halloween fun perfect for preschool and elementary-aged children. A Halloween tradition for 32 years, BOO! at the Zoo is a family event featuring trick-or-treating along the BOO! Trail, where little trick-or-treaters can fill their bag with goodies as they make their way through the zoo. Each night of BOO! at the Zoo will have a variety of entertainment.
New This Year! We are offering combo ticket good for general zoo admission AND BOO! admission for $25.95 for ages 4 and up. Please note these tickets are available only on Saturdays.
Back by Popular Demand: Zoo Knoxville Annual Passholder Only Night! Thursday, October 11th is a special night exclusively for Zoo Knoxville Annual Passholders and Circle of Friends members as a thank you for supporting our mission throughout the year. (Please note: Tickets still have to be purchased for this night. Click on the Buy Passholder Tickets Now button below.)
$9 per person Thurs, Fri and Sun; $10 per person Saturday; Children under 4 admitted free
Free parking
$8 Zoo Knoxville Annual Passholders and U.S. Cellular customers
Zoo Knoxville, 3500 Knoxville Zoo Drive, Knoxville, TN 37914. Open every day except Christmas. Information: 865-637-5331, www.zooknoxville.org
Zoo Knoxville: BOO at the ZOO Bedtime with the Beasts!
October 11, 2018 — October 28, 2018
Category: Festivals & special events, Kids & family and Science & nature
Bring your group to Boo at the Zoo and spend the night, too! Schedule a special night by getting VIP entry into Boo at the Zoo and then afterwards have an overnight educational adventure, exploring the zoo with our guides. Boo at the Zoo Bedtime programs include admission to Boo at the Zoo, educational activities and tours of the zoo, encounters with our animal ambassadors, a private keeper chat, breakfast, and admission to the zoo the next morning.
Offered by reservation only. For ages 6 and up.
Available only October 11th – 14th, 18th – 21st and 25th – 28th.
$55 per person (includes Boo at the Zoo admission and zoo admission the next morning)
For more information or to request a reservation contact us at zkcommunity@zooknoxville.org.
Zoo Knoxville, 3500 Knoxville Zoo Drive, Knoxville, TN 37914. Open every day except Christmas. Information: 865-637-5331, www.zooknoxville.org
The WordPlayers: Gulf View Drive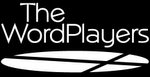 October 11, 2018 — October 26, 2018
Category: Theatre
The WordPlayers presents Gulf View Drive, a serio-comedy by Arlene Hutton, October 11- 26 at Erin Presbyterian Church.

Gulf View Drive is an engaging, glimpse of life story set in the 1950s. Just as everything begins to come together for Raleigh and May, family tensions start to bear down like the heavy heat of Gulf Coastal Florida, where they just bought their first home. Their dream house shrinks as relatives descend carrying their own baggage. Questions concerning race, segregation, and traditional values seep into their lives, challenging them and testing their love for one another. Entertaining and moving, the revelatory Gulf View Drive will have you sitting on the screened-in porch in the middle of the hilarity, irony, and tension. (Suggested for ages 13+)
Oct. 11, 12, 18, 19, 25, 26 @ 7:30 p.m., October 14 & 21 @ 2:30 p.m. at Erin Presbyterian Church, 200 Lockett Rd., Knoxville. Tickets, $10-$15, are available online at wordplayers.org and at the door. Thursdays are Pay What You Can Nights. Call 865.539.2490 for more information.
Theatre Guild of Morristown: War of the Worlds – the Panic Broadcast
October 11, 2018 — October 19, 2018
Category: Theatre
Adapted by Joe Landry
LIVE RADIO PLAY adaptation of THE WAR OF THE WORLDS. It's a great Theatre experience featuring the entire original script from Orson Welles and Howard Koch as well as additional material detailing the turmoil and hysteria the broadcast created.
Performed at The Rose Center, 442 West Second North St., Morristown, TN, 37814. Information: http://www.theatreguildinc.org/
Central Cinema Screenings
October 8, 2018 — December 31, 2018
Category: Film
Central Cinema is a community moviehouse located in the heart of North Knoxville's Happy Holler neighborhood. We open 45 minutes before the day's first showtime and close our concession stand as the final film lets out.
Every weekend we present a selection of classic films and/or first-run independents, usually including both Family Matinees & cult movie-oriented Late Shows. This standard programming is complemented during the week by special film & arts events of all sorts. (Click through to our Films page to browse current & upcoming programming.)
Central Cinema's single auditorium features 4K digital projection and 96 seats custom-decorated with movie moments selected by friends and supporters. At the end of the adjoining gallery hallway is our concessions lounge, featuring both inside seating and a deck for good times & discussion before and after film screenings. Central Cinema offers a variety of food and drink options, from movie theater staples to locally-sourced treats and a selection of canned & bottled beers.
TICKET PRICING: $10 Evening, $9 Students & Military, $8 Matinee & Seniors, $7 Kids, $15 Double Features
Central Cinema, 1205 N Central St, Knoxville, TN 37917. Information: info@centralcinemaknox.com, (865) 951-2447, https://centralcinema865.com
Pellissippi State: Ashley Addair and Terra Madre Ceramics Collective
October 8, 2018 — October 26, 2018
Category: Exhibitions & visual art, Fine Crafts and Free event
Visual artist Ashley Addair of Knoxville joins 15 local clay artists in a new exhibit at Pellissippi State Community College.
"Ashley Addair and Terra Madre: Women in Clay" will be on display at the College's Bagwell Center for Media and Art Gallery on the Hardin Valley Campus Oct. 8-26, with an opening reception with the artists scheduled for 3-5 p.m. Wednesday, Oct. 10.
The exhibit, the latest installment in The Arts at Pellissippi State, is free and open to the public. Gallery hours are 10 a.m.-6:30 p.m. Mondays through Fridays.
"It's going to be a busy show, and it's going to be full," said Pellissippi State Professor Jeffrey Lockett, program coordinator for Art. "The artists will take up different spaces within the Gallery, with the Terra Madre works displayed on pedestals and Ashley's works on the walls." Addair is a visual artist and an active member of the arts community in Knoxville. Her paintings are collected internationally. Terra Madre is a juried group of women clay artists living and working in the Knoxville area. Their work ranges from functional to sculptural and from traditional to whimsical. "Many Terra Madre members are or have been influential educators in the clay field locally, regionally and nationally," said Lisa Kurtz, an adjunct fine arts instructor at Pellissippi State whose work will be included in the upcoming exhibit. "They teach or have taught clay at a variety of locations including elementary and secondary schools, colleges, craft centers, workshops and churches."
Other Terra Madre teachers whose clay work will be featured at Pellissippi State include Amanda Bonar, Judy Brater, Jane Cartwright, Pat Clapsaddle, Valerie Eiler, Lynn Fisher, Annamaria Gundlach, Pat Herzog, Ellie Kotsianas, Wendie Love, Sandra McEntire, Jackie Mirzadeh, Jessica Stewart and Rikki Taylor.
"Both Ashley's and the Terra Madre artists' works showcase immediate reactions to the media they use," Lockett said. "With clay, you squeeze it and shape it while Ashley's paintings are often stream of consciousness. Sometimes these works are well thought out. Sometimes they are more spontaneous."
Bagwell Center Gallery hours: M-F 10-6:30.
Hardin Valley Campus of Pellissippi State: 10915 Hardin Valley Road, Knoxville, TN 37932. Information: 865-694-6405, www.pstcc.edu/arts
Rala: October First Friday Artist - Chris McAdoo
October 5, 2018 — November 30, 2018
Category: Exhibitions & visual art and Free event
Opening: October 5th from 6PM-9PM (the show will be up through the end of November.)
Chris McAdoo is a painter, printmaker, and designer living in East Tennessee. His work has been featured in numerous exhibitions, collections, and publications around the country and he has been an active studio artist for nearly twenty years.
In addition to having work on display, Chris will be painting live during the opening! All are welcome to come and watch, and Chris is happy to talk with folks as the process unfolds.
"My most recent series focuses on memory (or the lack thereof) and the significance that we attach to objects and places, particularly when we take them out of their original context. My work is an extension of my own experiences growing up in the south and a comment on my connections that give me a visceral reaction to the past rather than simple nostalgia. While the paintings speak to me in a very particular way, I would much rather suggest a narrative to the viewer than to lay it all on the table."
Ongoing Show: Blanket Fort Studios---Kendra Barth (of Blanket Fort) produces funky ceramic pieces. Working out of her studio here in Knoxville, she uses a unique style to evoke wonder in her pieces. "I created this studio to share my love of naive wonder and storytelling."
Rala, 112 W. Jackson Ave, Knoxville, TN 37902. Phone: (865) 525-7888
Instagram: @ShopRala
https://shoprala.com/
Art Guild at Fairfield Glade: Artful Wonder Fall Art Show
October 5, 2018 — October 31, 2018
Category: Exhibitions & visual art, Fine Crafts and Free event
Enjoy the Opening Reception of the Artful Wonder Fall Art Show from 5-7 PM on Fri October 5.
This special reception is scheduled on the regular monthly "Fun and Wine Friday" reception date. Participants can view the show entries and watch the presentation of ribbons and cash awards to the winning artists. Hors d'oeuvres, wine, and other beverages will be available. The reception is free and open to the public.
Art Guild at Fairfield Glade at the Plateau Creative Arts Center, 451 Lakeview Drive, Fairfield Glade, TN 38558. Hours: M-Sa 9-4. Information: 931-707-7249, www.artguildfairfieldglade.net