Calendar of Events
Monday, April 22, 2019
The Glowing Body: Karma Month
March 31, 2019 — April 30, 2019
Category: Festivals & special events
It is time again for our annual KARMA month! In April, nearly ALL of our weekly classes will be donation-based. This is our effort to make a positive impact in the community, and showcase what we do year round at The Glowing Body.
Join us for a Karma Kick-Off party on Sunday, March 31st, featuring TreeTop Coffee Shop, with 10% of their sales going to Harmony Family Center. There will be chair massage by GB therapists, light snacks, merchandise/class pass giveaways, and our usual Sunday Karma classes!
Please tell family, friends, co-workers, neighbors. and anyone else who will listen about Karma Month at Glowing Body!
Glowing Body, 711 Irwin Street, Knoxville, TN 37917. Information: 865-545-4088, https://www.glowingbody.net/karma-month/
Oak Ridge Art Center: Then and Now: Traditional to Contemporary Quilts
March 30, 2019 — May 11, 2019
Category: Exhibitions & visual art and Free event
Opening Reception on March 30, 7 to 9 pm, gallery talk at 6:30 pm
By Members of the Norris Ritzy Thimbles and the Oak Ridge Bits & Pieces Quilt Guilds
In the Arts community a discussion of art versus craft is a long running diatribe. Is it art? Is it craft? I cannot tell you the number of times I have heard, "If an object is functional it CANNOT be art, it is JUST craft!" What? Are you kidding? !! Is there a difference? Design is design, beauty is beauty? Meaningful is even better. I finally heard an adage I could get behind, "If it is functional, it is a higher form of art." What could be better than having a piece of work that is not only beautiful or meaningful AND have it be functional? Quilts have long exemplified this approach to arts & crafts. Since the Gees Bend quilters won the respect of the arts world several years ago, many have looked at these familiar and often overlooked designs with fresh eyes and...Voila! Art where there once was home craft! March 23 through May 11, 2019 the Art Center will host a wonderful collection of quilts both created by and/or collected by the members of two of our regional quilt guilds—the Ritzy Thimbles of Norris and the Bits & Pieces of Oak Ridge. I would like to stress the "created by and/or collected by" aspect of this show, for not only will there be work by these talented artists, but work that so snared their attention that it made them want to possess the pieces. While I realize many will be family pieces (I would so love to have one of the quilts my Grandmother or Mother made) there will also be pieces that fascinated the artists. As we do in many of our themed exhibitions, we have asked the artists to share with us their rationale for choosing to produce or collect the pieces that they are showing. In this way we can all learn a little bit about what these artisans are seeing in the work and, perhaps, the hallmarks of what they find special in each work. Seeing the creations through the eyes of those who revere it will undoubtedly teach us all something very interesting about those special techniques, styles, and patterns that comprise each piece. In addition, I think we could learn much about the tradition the work was born of and, for the contemporary work, how it breaks with tradition and creates something new. For years as quilters bring their work into Open Show, we have been fascinated with their recounting of how they took a traditional pattern or idea and transformed it by changing sizes, shapes or color patterns into a design that was far from the original idea. As interesting, were the stories of how the artists developed the idea that lead to the patterning they utilized. Perhaps because the quilt artists were used to using patterns and often utilize a repeating idea, they were very aware of how the idea formed, how it evolved into the current composition, and were able to articulate it. We think "Then and Now" will prove to be very interesting as these creatives share their process with us.
Oak Ridge Art Center, 201 Badger Avenue, Oak Ridge, TN 37830. Hours: Tu-F 9-5, Sa-M 1-4. Information: 865-482-1441, www.oakridgeartcenter.org
Ordinary is Extraordinary
March 29, 2019 — April 26, 2019
Category: Exhibitions & visual art and Free event
Come explore the ordinary transforming through different styles and media of art. Opening reception Fri Mar 29, 4-6 PM
Carson Newman University Library, 1st floor
1646 Russel Ave, Jefferson City
M-F 8:30-4:30, Sat 10-5 and Sun 2-midnight - public hours
Curated by Jessica Borchert - https://www.jessicaborchert.com/
Marilyn Kallet: Spring Poetry Events
March 22, 2019 — June 18, 2019
Category: Classes & workshops, Free event, Lectures and Literature & readings
Marilyn Kallet, City of Knoxville's Poet Laureate
*March 22, noon: Poetry reading for WDVX, inaugural show for the new series. Visit Knoxville, 301 South Gay Street, Knoxville.
*March 22 and 23, 7 p.m.: Discussion leader with Dawnie Steadman, Regal Cinemas, premiere of "To Dust," featuring Matthew Broderick, set at the Body Farm.
March 28, 4 p.m., Poetry workshop, ETSU, hosted by Jesse Graves. GRAVESJ@mail.etsu.edu
*March 28, 6 p.m., Poetry reading and workshop, "Writing Praise Poems in Troubled Times," Johnson City Public Library. 100 West Millard Street, Johnson City.
*April 4, 7 p.m. Poetry reading with Donna Doyle, Knoxville Writers' Guild. Central United Methodist Church, 201 Third Avenue, Knoxville.
April 13. Reading for the Botanical Gardens, in Linda Parsons Marion's garden! 11-1 p.m., 2909 Fountain Park Boulevard, Knoxville. lindaleeparsons@gmail.com (Fundraiser for the Knoxville Botanical Gardens).
April 21: 11:15-12:30, Reading with Patricia Clark and Alice Friman, North American Review poetry conference, Bartlett Hall, Room 1000. University of Northern Iowa, Cedar Falls.
April 26, noon, poem for the Mayor's State of the City address.
April 27-May 5, residency, Virginia Center for the Creative Arts, Sweet Briar.
May 2nd, 6-8:30 p.m., Marilyn Kallet will be honored by the Virginia Center for the Creative Arts at the Soirée, Virginia Museum of Fine Arts, 200 N. Boulevard, Richmond. For tickets, contact VCCA Executive Director Joy Heyrman, jheyrman@vcca.com. (Fundraiser for the Virginia Center).
June 7-18, Mentor for "Writing the River" residency in Auvillar, France. Sponsored by the Virginia Center for the Creative Arts.
Information: mkallet@utk.edu or http://marilynkallet.com/
Arrowmont School of Arts and Crafts: 69th Annual Spring Wildflower Pilgrimage Artist of the Year
March 22, 2019 — April 26, 2019
Category: Exhibitions & visual art and Free event
Reception: Wednesday, April 24, 5-7pm
The 69th Annual Spring Wildflower Pilgrimage's featured artist, Judy Lavoie, will have a solo exhibition in the Geoffrey A. Wolpert Gallery. The reception is free and open to the public.
The Spring Wildflower Pilgrimage is an annual five-day event in Great Smoky Mountains National Park offering professionally guided programs which explore the region's rich wildflowers, wildlife, ecology, culture, and natural history through walks, motorcades, photographic tours, art classes, and indoor seminars. The 69th Spring Wildflower Pilgrimage takes place April 23-27, 2019.
In the Geoffrey A. Wolpert Gallery
Arrowmont School of Arts and Crafts, 556 Parkway, Gatlinburg, TN 37738. Information: 865-436-5860, www.arrowmont.org
Arrowmont School of Arts and Crafts: AIR Exhibition—Not a Metaphor
March 9, 2019 — May 4, 2019
Category: Exhibitions & visual art, Fine Crafts and Free event
Reception: Friday, April 12, from 6-8 pm, free and open to the public
Featuring the works of 2018-2019 Artists-in-Residence Sasha Baskin, Alyssa Coffin, Everett Hoffman, Stephanie Wilhelm and Kari Woolsey
These 5 artists working in divergent materials and ideas find common connections pulling this work together for the exhibition. From the installations by Kari Woolsey referencing items found in the home on a daily basis, to Everett Hoffman's queer forms of altered found objects alluding to domestic space. Pattern and repetition seen as a connecting line between Sasha Baskin and Stephanie Wilhelm through ideas of utilizing the rose from "The Bachelor" to an exploration of ornamentation and form based off the history of decorative ceramics. While Alyssa Coffin questions the realities of what it means to be human through responding to the story of the landscape. All artists connect through their shared experience at Arrowmont School of Arts and Crafts.
In the Sandra J. Blain Gallery
Arrowmont School of Arts and Crafts, 556 Parkway, Gatlinburg, TN 37738. Information: 865-436-5860, www.arrowmont.org
Westminster Presbyterian Church's Schilling Gallery: Paintings by Lil and John Clinard
March 3, 2019 — April 30, 2019
Category: Exhibitions & visual art and Free event
Oil and Watermedia Paintings

Westminister Presbyterian Church, 6500 S Northshore Dr, Knoxville, TN 37919. Hours: M-R 9-4, F 9-12. Info: (865) 584-3957 or www.wpcknox.org
McClung Museum: Many Visions, Many Versions: Art from Indigenous Communities in India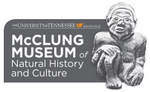 February 1, 2019 — May 19, 2019
Category: Exhibitions & visual art, Free event and History & heritage
Many Visions, Many Versions showcases works from four major indigenous artistic traditions in India: the Gond and Warli communities of central India, the Mithila region of Bihar, and the narrative scroll painters of West Bengal.
The exhibition features 47 exceptional paintings and drawings, selected from private collections in the United States and Europe, by 24 significant indigenous artists including Jangarh Singh Shyam, Jivya Soma Mashe, Sita Devi, and Swarna Chitrakar.
The exhibition explores the breadth of cultural traditions in India, revealing a dynamic aesthetic that remains deeply rooted in traditional culture, yet vitally responsive to issues of global concern. Rather than separating the art into sections distinguished by tribal and cultural affinities, the curators intentionally display the paintings thematically; accentuating the shared cultural features and contemporary concerns of these four communities that underlies the diversity of the artists' unique expressive forms, techniques, and styles. The exhibition is divided into four broad categories: Myth and Cosmology, Nature – real and imagined, Village Life, and Contemporary Explorations. For American audiences eager to know more about Indian art, Many Visions, Many Versions offers an opportunity for viewers of all ages to learn about life and culture in India through these remarkable artworks.
McClung Museum of Natural History and Culture, 1327 Circle Park Dr on the UT campus, Knoxville, TN 37996. Hours: Monday-Saturday, 9AM-5PM, Sunday, 1-5PM. Information: 865-974-2144, http://mcclungmuseum.utk.edu
Frieson Black Cultural Center: Sacred and Profane by Marc Z. DeBose
October 29, 2018 — May 1, 2019
Category: Exhibitions & visual art and Free event
"Sacred and Profane" exhibition the Frieson Black Cultural Center (extended)
The art gallery at the Frieson Black Cultural Center is featuring "Sacred and Profane," a retrospective exhibition of mixed-media prints by Marc Z. DeBose. DeBose, who received his MFA in Studio Art (printmaking) in 2002, died unexpectedly on Monday April 2, 2018 from a ruptured aorta. Marc's father Frank DeBose, who loaned most of the works for this exhibition, is Professor Emeritus in Visual Communication Design at the School of Art Institute of Chicago where Marc completed his BFA in printmaking, electronic art and photography in 1996. The exhibition is an opportunity to celebrate his creative spirit. The exhibition will run through February 28, 2019.
Several of the works in the exhibition are from Marc's MFA thesis, which examined the African-American experience in relationship to community police-work. These works also express the influences of his synthesis of Catholic and Pentecostal roots on family and community interactions. Following his MFA degree, Marc Z, DeBose continued his studio practice while also pursuing a career as a Chicago policeman.
1800 Melrose Ave., Knoxville. https://art.utk.edu/mixed-media-prints-by-utk-alumnus-marc-z-debose-at-the-frieson-black-cultural-centerr/
Central Cinema Screenings
October 8, 2018 — December 31, 2019
Category: Film
Central Cinema is a community moviehouse located in the heart of North Knoxville's Happy Holler neighborhood. We open 45 minutes before the day's first showtime and close our concession stand as the final film lets out.
Every weekend we present a selection of classic films and/or first-run independents, usually including both Family Matinees & cult movie-oriented Late Shows. This standard programming is complemented during the week by special film & arts events of all sorts. (Click through to our Films page to browse current & upcoming programming.)
Central Cinema's single auditorium features 4K digital projection and 96 seats custom-decorated with movie moments selected by friends and supporters. At the end of the adjoining gallery hallway is our concessions lounge, featuring both inside seating and a deck for good times & discussion before and after film screenings. Central Cinema offers a variety of food and drink options, from movie theater staples to locally-sourced treats and a selection of canned & bottled beers.
TICKET PRICING: $10 Evening, $9 Students & Military, $8 Matinee & Seniors, $7 Kids, $15 Double Features
Central Cinema, 1205 N Central St, Knoxville, TN 37917. Information: info@centralcinemaknox.com, (865) 951-2447, https://centralcinema865.com