Calendar of Events
Wednesday, January 23, 2019
The Outpost: Upcoming Shows
November 1, 2018 — March 30, 2019
Category: Music
Coming to Happy Holler this November, it'll be open for just five months, so we're going to put as much awesome stuff in there as we can before it's gone forever! You can read more about how this came about in this article in the Knoxville News Sentinel as well as this article in Inside Of Knoxville.
https://www.knoxnews.com/story/entertainment/music/2018/10/03/new-knoxville-popup-music-venue-outpost-announced/1511021002/
https://insideofknoxville.com/2018/10/new-pop-up-concert-series-announced/
With the new venue, we are already off and running announcing shows. We already have tickets on sale for our first five shows plus, you can register (for free) to come to our grand opening event!
• firekid on Thursday, November 1st
• Strung Like a Horse on Friday, November 2nd
• Hardcastle on Saturday, November 3rd
• Free Grand Opening Event With Music From Jubal on Friday, November 9th
• William Wild on Friday, November 16th
• Vacation Manor on Thursday, November 29th
And more! Open through March 2019 at 109 W. Anderson Avenue, Knoxville, TN 37917. http://knoxvillemusicwarehouse.com/the-outpost
Frieson Black Cultural Center: Sacred and Profane by Marc Z. DeBose
October 29, 2018 — February 28, 2019
Category: Exhibitions & visual art and Free event
"Sacred and Profane" exhibition the Frieson Black Cultural Center
The art gallery at the Frieson Black Cultural Center is featuring "Sacred and Profane," a retrospective exhibition of mixed-media prints by Marc Z. DeBose. DeBose, who received his MFA in Studio Art (printmaking) in 2002, died unexpectedly on Monday April 2, 2018 from a ruptured aorta. Marc's father Frank DeBose, who loaned most of the works for this exhibition, is Professor Emeritus in Visual Communication Design at the School of Art Institute of Chicago where Marc completed his BFA in printmaking, electronic art and photography in 1996. The exhibition is an opportunity to celebrate his creative spirit. The exhibition will run through February 28, 2019.
Several of the works in the exhibition are from Marc's MFA thesis, which examined the African-American experience in relationship to community police-work. These works also express the influences of his synthesis of Catholic and Pentecostal roots on family and community interactions. Following his MFA degree, Marc Z, DeBose continued his studio practice while also pursuing a career as a Chicago policeman.
1800 Melrose Ave., Knoxville. https://art.utk.edu/mixed-media-prints-by-utk-alumnus-marc-z-debose-at-the-frieson-black-cultural-centerr/
Knoxville History Project: Upcoming Events
October 25, 2018 — December 31, 2019
Category: Festivals & special events, Free event, Lectures and Literature & readings
We have so many programs and events that we are involved in, here's a quick look at what's coming up this week and beyond:
East Knoxville History - Talk and Discussion with Jack Neely
Town Hall East on Monday Jan. 14 at 7:00pm
Bob Booker Remembers the Civil Rights Era
Maple Hall on Thursday Jan. 17 at 6:30pm
Jack Neely in Conversation with author Jim McKairnes and his new book, All in the Decade
Union Ave. Books on Sunday Jan. 20 at 2:00pm
For more information on upcoming events, visit http://knoxvillehistoryproject.org/events/
Central Cinema Screenings
October 8, 2018 — December 31, 2019
Category: Film
Central Cinema is a community moviehouse located in the heart of North Knoxville's Happy Holler neighborhood. We open 45 minutes before the day's first showtime and close our concession stand as the final film lets out.
Every weekend we present a selection of classic films and/or first-run independents, usually including both Family Matinees & cult movie-oriented Late Shows. This standard programming is complemented during the week by special film & arts events of all sorts. (Click through to our Films page to browse current & upcoming programming.)
Central Cinema's single auditorium features 4K digital projection and 96 seats custom-decorated with movie moments selected by friends and supporters. At the end of the adjoining gallery hallway is our concessions lounge, featuring both inside seating and a deck for good times & discussion before and after film screenings. Central Cinema offers a variety of food and drink options, from movie theater staples to locally-sourced treats and a selection of canned & bottled beers.
TICKET PRICING: $10 Evening, $9 Students & Military, $8 Matinee & Seniors, $7 Kids, $15 Double Features
Central Cinema, 1205 N Central St, Knoxville, TN 37917. Information: info@centralcinemaknox.com, (865) 951-2447, https://centralcinema865.com
East Tennessee Historical Society: A Home for Our Past: The Museum of East Tennessee History at 25
September 14, 2018 — March 31, 2019
Category: Exhibitions & visual art and History & heritage
A Home for Our Past: The Museum of East Tennessee History at 25 a new feature exhibition at the Museum of East Tennessee History
The public opening of the exhibition begins at 4:30 p.m. on Friday, September 14, with light refreshments and ribbon cutting and remarks at 5:15.
When the Museum of East Tennessee History opened in 1993, it fulfilled a shared vision to preserve and interpret the region's rich history for the benefit of all, a vision first articulated a century and a half earlier. On May 5, 1834, Dr. J.G.M. Ramsey addressed a group of a historically-minded citizens gathered for the first annual meeting of the East Tennessee Historical and Antiquarian Society. Concerned that many of the participants in Tennessee's early history were passing away and with them their memories, Ramsey issued a call to action: "Let us hasten to redeem the time that is lost."
Today, 184 years later, Dr. J.G.M. Ramsey's plea to save Tennessee's past continues to reverberate in the galleries of the East Tennessee Historical Society's museum, a permanent home for our region's cherished stories, traditions, and artifacts. The East Tennessee Historical Society actively began collecting artifacts and producing award-winning interpretive exhibits in 1993, which has now grown to more than 16,000 artifacts housed within the East Tennessee History Center. In this special exhibition, ETHS is excited to highlight East Tennessee's unique history through a variety of artifacts, with at least one exhibited item from each year of ETHS's active 25 years of collections, most of which are rarely or never on display.
The exhibition includes more than twenty-five artifacts and numerous photographs and illustrations representative of East Tennessee's unique history. Some of the items include an 1883 Springfield penny-farthing, the first apparatus to be called a "bicycle"; an 1822 artificial hand that belonged to a teacher from Union County; a silver coffee and tea service from the East Tennessee and Virginia Railroad presented to Superintendent James Baker Hoxsie upon his retirement in 1866; a coverlet woven by one of the famed Walker sisters of Greenbrier; a shirt stating "Healing in the name of Jesus. Take up serpents, Acts 2:38" worn during religious services practicing snake handling in Cocke County; an 1817 bead necklace belonging to Eliza Sevier, the wife of Templin Ross and the granddaughter of both John Sevier and Cherokee Chief Oconostota; a 1907 baseball uniform from a coal town's team in Marion County; and the distinctive backdrop and wall clock from WBIR-TV variety program "The Cas Walker Farm & Home Show." The exhibit also features a brilliant display of East Tennessee furniture, textiles, folk art, instruments, and vintage toys.
Also on display are more than two dozen featured artifacts from the Tennessee State Museum. A new Tennessee State Museum will open on the grounds of the Bicentennial Capital Mall in Nashville on October 4. ETHS is honored to display select East Tennessee artifacts from their collection, highlighting the programmatic ties between the two institution as well as the museums' shared mission to preserve Tennessee's rich history. Selected items include a 1792 map of the State of Franklin, an 1831 copy of the Cherokee Phoenix & Indians Advocate newspaper, and a 19th century flintlock muzzle loading rifle made by Baxter Bean of Washington County.
East Tennessee Historical Society, 601 S. Gay Street, Knoxville, TN 37902. Museum hours: M-F 9-4, Sa 10-4, Su 1-5. Information: 865-215-8824, www.easttnhistory.org
HoLa Hora Latina: Frutos Latinos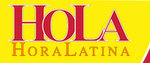 September 7, 2018 — October 15, 2019
Category: Exhibitions & visual art and Free event
A unique exhibition by HoLa Hora Latina member artists celebrating Hispanic Heritage Month - one exhibition, two venues!
Opening Fri Sep 7, 5-9 PM at the Emporium
Then, on display at the Knoxville Museum of Art from Sep 19 - Oct 15 in the Kramer Education Center. Knoxville Museum of Art, 1050 World's Fair Park Dr, Knoxville, TN 37916. Hours: Tu-Sa 10-5, Su 1-5. Information: 865-525-6101, www.knoxart.org
Information: 865-335-3358, www.holahoralatina.org
Dogwood Arts: Art In Public Places
April 1, 2018 — March 10, 2019
Category: Exhibitions & visual art and Free event
Dogwood Arts Art In Public Places - Temporary Sculpture Exhibition
Art in Public Places is a large-scale outdoor sculpture program showcased throughout Knoxville, Oak Ridge, and Alcoa, Tennessee. The annual rotating installation is one of many Dogwood Arts programs focused on providing access to the arts for everyone, promoting awareness of the strong visual arts community thriving in our region, and creating a vibrant and inspiring environment for residents and visitors to experience. Over the past eleven years, Dogwood Arts has curated and installed over 220 works of art, and the Art In Public Places program has gained national recognition as a platform for world-class artists. This year's ambitious collection of sculptures created by artists from across the nation has been selected by Director of the Zuckerman Museum of Art, Justin Rabideau.
Dogwood Arts, 123 W. Jackson Ave, Knoxville, TN 37902. Information: 865-637-4561, www.dogwoodarts.com
Ijams Nature Center: Events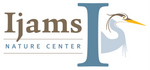 January 1, 2018 — December 31, 2019
Category: Classes & workshops, Festivals & special events, Free event, Kids & family and Science & nature
January 17, 2019 NATURE NUGGETS: Barking up the Right Tree!
January 20, 2019 FAMILY ADVENTURE SUNDAY: Tracking Down Nature
February 02, 2019 HIKING CLUB: February Hike
February 02, 2019 FREE Guided Trail Walk
February 09, 2019 BIRDS-N-BAGELS: Birds of Prey
February 09, 2019 SPECIAL EVENT: Love Stinks Poetry Slam
More events at http://ijams.org/events/. Ijams Nature Center, 2915 Island Home Ave, Knoxville, TN 37920. Hours: Grounds and trails open during daylight hours. Call for Visitor Center hours. Information: 865-577-4717, www.ijams.org
Union Ave Books: Upcoming Events
January 1, 2018 — December 31, 2019
Category: Free event, Literature & readings and Music
Upcoming events:
Lorraine by Ketch Secor - Wednesday, January 16th @ 6pm
Old Crow Medicine Show founder and Grammy award-winning musician Ketch Secor teams up with Ashley Bryan Award-winning illustrator Higgins Bond to create this sweeping, epic Americana story about the power of music and family.
Whispers by Greg Howard - Friday, January 18th @ 6pm
A middle grade debut that's a heartrending coming-of-age tale, perfect for fans of Bridge to Terabithia and Counting By 7s. Eleven-year-old Riley believes in the whispers, magical fairies that will grant you wishes if you leave them tributes. Riley has a lot of wishes.
All in the Decade by Jim McKairnes - Sunday, Jan 20, 2 PM
At some point between Watergate and The Love Canal, between Nixon and Carter, between Vietnam and Afghanistan, between POWs and Americans Held Hostage, between Robert Altman and Steve Martin, between The Supremes and The Ramones, between Helen Reddy and Blondie, between Joe Namath and Pete Rose ...
For more information on all our events, visit our website.
Free and open to the public. UNION AVE BOOKS, 517 Union Avenue, Knoxville, TN 37902. Information: 865-951-2180, www.unionavebooks.com
Circle Modern Dance: Classes
January 1, 2018 — December 31, 2019
Category: Classes & workshops and Dance
Join Circle Modern Dance on Wednesdays and Sundays for dance classes; Open to the public and available for all ages!
Ballet on Wednesdays at 6 p.m. to 7:30 p.m. and/or Sundays at 1 p.m. to 2 p.m.
Modern/Improvisation on Wednesdays at 7:30 p.m. to 9 p.m. and/o Sundays at 2 p.m. to 3:30 p.m.
First class is Free. $10 per class with class cards and annual passes available. Every body has the right to dance!
In the Emporium Center Annex, 100 S. Gay Street, downtown Knoxville. Info: www.circlemoderndance.com
WDVX: Blue Plate Special
March 6, 2017 — December 31, 2019
Category: Free event and Music
Just like at your favorite meat n' three, the WDVX Blue Plate Special® is served up piping hot. This fresh and free daily helping of live music during the lunchtime hour that features performers from all over the world and right here in Knoxville has put WDVX on the map as East Tennessee's Own community supported radio.
The WDVX Blue Plate Special® is a live performance radio show held at noon, with your host Red Hickey Monday through Friday and Doug Lauderdale on Saturday, at the WDVX studio inside the Knoxville Visitor Center. It's always free to join in so please don't be shy. Make yourself at home as part of the WDVX family. From blues to bluegrass, country to Celtic, folk to funk, rockabilly to hillbilly, local to international, it all part of the live music experience on the WDVX Blue Plate Special. You're welcome to bring your lunch.
Previous performing artists include Bela Fleck and the Flecktones, The Avett Brothers, Old Crowe Medicine Show, Doyle Lawson and Quicksilver, Ricky Skaggs and Kentucky Thunder, Jim Lauderdale, Marty Stuart, Nickel Creek, Red Stick Ramblers, Rodney Crowell, String Cheese Incident, The Del McCoury Band, Tim O'Brien, Yonder Mountain String Band, David Grisman, Claire Lynch Band, Brett Dennen, Tommy Emmanuel, Uncle Earl, The Infamous Stringdusters, the Jerry Douglas Band, Joan Osborne, John Oats, Mary Gauthier, Darrell Scott, and many many more! There's plenty of great music to go around! http://wdvx.com/program/blue-plate-special/
Free 2-hour visitor parking located next door to the Knoxville Visitor Center. One Vision Plaza, 301 S. Gay Street, Knoxville, TN 37902. Info: 865-544-1029, http://www.wdvx.com
WDVX: Tennessee Shines
January 4, 2017 — December 18, 2019
Category: Music
WDVX's Katie Cauthen and guest hosts celebrate East Tennessee's musical and broadcasting heritage by featuring top-notch musicians from near and far, interviews, spoken-word artists, and other surprises.
Join WDVX for Tennessee Shines Radio Show live at 7 PM every Wednesday night from Boyd's Jig & Reel in the Old City. The radio broadcast is 7-8pm, but the live music continues on until 8:30pm at Boyd's. Calendar of performers: https://wdvx.com/calendar/category/tennessee-shines/
Tickets are $10, $5 with a student ID at the Boyd's Jig and Reel door or on online. Boyd's Jig and Reel, 101 S. Central St, Knoxville, TN 37902. Information: 865-544-1029, www.wdvx.com