Calendar of Events
Friday, May 19, 2017
Carpetbag Theatre presents Cultural Odyssey's Rhodessa Jones
May 19, 2017 — May 21, 2017
Cultural Odyssey's Rhodessa Jones - Fully Awake and Facing Seventy: Heaven Betta Bea Honky Tonk!
Written and performed by highly acclaimed San Franciso artist, Rhodessa Jones, with musical direction and performance by jazz artist, Idris Ackamoor. This show is an evening cabaret filled with live music celebrating Jones officially joining the ranks of the "senior citizen." Fully Awake confronts the issue of aging head-on with insight, progressive politics, sharp-edged humor and yoga! This cabaret evening doubles as a treatise on the Baby Boomer Generation confronting their last years and addressing the issue of growing old with dignity and security. Fully Awake completes a trio of full-length solo autobiographical works of Ms. Jones almost half a century career as a professional artist and community activist. *Does contain Mature Language
Friday, May 19th and Sunday 21st at 7:30pm
Tickets are $15 in advance and $20 day of show. At Beck Cultural Exchange Center - 1927 Dandridge Avenue, Knoxville, TN 37915. Information: http://www.carpetbagtheatre.org/events/
New Pool Mural for Oak Ridge Swimming Pool
May 19, 2017 — May 20, 2017
Category: Exhibitions & visual art and Free event
Artists and coloring book artists alike can take part in this new community mural project for the Oak Ridge Swimming Pool! Designed by Roane State Art Professor, Bryan Wilkerson, this project is a BIG undertaking. Bryan needs lots of help, so if you can wield a paint brush, can "color inside the lines" and want to have some community fun, come over the pool at the corner of Providence and Robertsville Roads and take part. Bryan says, "Just a reminder that we will be painting a mural for the City of Oak Ridge at the community pool located just behind the highschool. They have decided on a colorful aquatic scene featuring orcas (which is the swim team mascot). We will begin mapping out the image Friday night when it is dark and painting all day Saturday beginning at 10am. Any skill level would be helpful."

We hope to see you there! http://www.icontact-archive.com/4_6n1JcF4VR7XQULMf7sby4nNqiBFGrQ?w=2
Arrowmont School of Arts and Crafts: 7th Annual Shine, Wine & Dine Art Auction and Dinner

May 19, 2017
Reception 5:30PM, Dinner 7:00PM
Category: Culinary arts, Exhibitions & visual art, Fine Crafts and Fundraisers
Benefiting Arrowmont's educational programs, Shine, Wine and Dine is a fun exciting event featuring art and craft by national recognized artists.
Reception and Silent Auction 5:30 pm
Dinner and Live Auction 7:15 pm
Auctioneer: Ken Farmer from Antiques Road Show
To register or for more information, call or email: Anne May at 865.436.5860 or amay@arrowmont.org
Auction Item photos are now available online! To preview our selection of auction items, please visit the information page on our website: http://www.arrowmont.org/events/7th-annual-shine-wine-dine-dinner-and-auction/
Arrowmont School of Arts and Crafts, 556 Parkway, Gatlinburg, TN 37738.
Blount Mansion: Statehood Celebration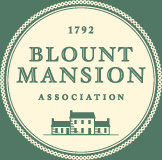 Category: Culinary arts, Festivals & special events, Fundraisers, History & heritage and Music
Bijou Theatre: Fairview Union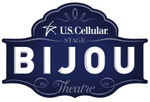 Category: Music
Fairview Union--CD Release Show.
Friday, May 19, @ 7:30 PM
Bijou Theatre, 803 S. Gay Street, Knoxville, TN 37902. Information/tickets: 865-522-0832, www.knoxbijou.com, www.ticketmaster.com
Knoxville Museum of Art: Alive After Five
Category: Music
Dwight Hardin with Smooth Groove
Alive After Five is a unique live music series that takes place in the smoke-free, casually elegant setting of the Ann and Steve Bailey Hall in the Knoxville Museum of Art. There is a live band on stage, seating at tables, two cash bars, food from area restaurants, free freshly popped popcorn, and free parking. Audience members can enjoy listening to music, dancing, and browsing the museum's art galleries. Admission is $15 for general and $10 for museum members and college students with ID. Ages 17 and under are admitted free.
Knoxville Museum of Art, 1050 World's Fair Park Dr, Knoxville, TN 37916. Hours: Tuesday-Saturday, 10AM-5PM, Sunday, 1-5PM. Information: 865-525-6101, www.knoxart.org
Historic Westwood: Lost & Found Luncheon
Category: Free event and History & heritage
Join us at Historic Westwood for our continuing series of educational lunches, Lost & Found! Guest speaker Jennifer Montgomery will present a fascinating look at history of Dixie Lee Highway. A free lunch buffet will be served beginning at 11:30 a.m. and the program will begin at 12:00 p.m. Reservations for lunch are required. Please call (865) 523-8008 for reservations.
Knox Heritage, at Historic Westwood, 3425 Kingston Pike, Knoxville, TN 37919. Information: 865-523-8008, www.knoxheritage.org
WDVX: Tinsley Ellis - Blues Is Dead
Category: Music
WDVX and the Knoxville Americana Music Foundation with the Smoky Mountain Blues Society present Tinsley Ellis Blues Is Dead on May 19th, 2017 at The International.
Blues Is Dead focuses on the Blues and R&B songs performed and recorded by the Grateful Dead. Georgia Blues Rock legend Tinsley Ellis leads a stellar lineup of Blues and Jam band veterans who dance the fine line between the Blues and improvisational Rock music. Tinsley has been a long time guest of acts such as Widespread Panic, Allman Brothers Band, Gov't Mule, Derek Trucks as well as Blues legends Buddy Guy, Albert Collins, James Cotton and Otis Rush. Special guests, Michael Crawley & Barry "Po" Hannah will open the show.
Tickets are $20 in advance & $25 day of show.
Doors at 7PM - Music at 8PM
The International - Knoxville, 940 Blackstock Ave NW, Knoxville, Tennessee 37921. https://www.facebook.com/events/1326806990760907/
Historic Westwood: Concert by Andy Davis
Category: Music
At Historic Westwood, 3425 Kingston Pike, Knoxville, Tennessee 37919
Join us Friday, May 19th for the inaugural event in our Artist Studio Series with a special acoustic performance by national touring artist, Andy Davis. Gathering at 7pm for a "mix and mingle." Music begins at 8pm. Tickets are $15 and can be purchased here: https://www.eventbrite.com/e/andy-davis-in-the-artist-studio-at-historic-westwood-tickets-33229404042
All proceeds go directly to the artist. Free parking is available at Laurel Church of Christ, located right beside Westwood.
About Andy Davis:
Louisiana-born Andy Davis broke onto the scene in 2005 with a charming, acoustic debut called "Thinks of Her," that quickly spread among college campuses nationwide. Based in Nashville, TN then, Davis quickly hit the road opening for artists such as Dave Barnes, Matt Wertz, needtobreathe, and more, and began collecting fans one city at a time.
The International Biscuit Festival & Southern Food Writing Conference
May 18, 2017 — May 20, 2017
Category: Culinary arts, Exhibitions & visual art, Festivals & special events and Literature & readings
Southern Food Writing Conference
Thursday, May 18, 8:00am - 4:00pm at the East Tennessee History Center.
Friday, May 19, 8:00am - 3:30pm in the Square Room at Cafe 4.
Biscuit Bash
Friday, May 19, 6:30pm - 11:30pm
At The Standard.
Biscuit Bazaar
Saturday, May 20, 9:00am - 3:00pm
On Clinch Avenue in Downtown Knoxville.
Biscuit Boulevard
Saturday, May 20, 9:00am - 2:00pm
On Market St. in Downtown Knoxville. Tickets go on sale on Wednesday, March 15th at 10:00am. Visit www.biscuitfest.com/boulevard for ticket information. Please read the ticket FAQ.
Flatbed Music Stage
Saturday, May 20
9-9:45 Zack Miles
10-10:45 Will Carter
11-11:45 Daje Morris
12-12:45 Knox County Jug Stompers
1-2p Jimmy Brown Johnson and his Band of Awesome
2:15-3 Songwriting Competition
Biscuit Baking Contest
Saturday, May 20, 10:00am 2:00pm
Held in the Biscuit Big Top Tent.
Mister or Miss Biscuit Pageant
Saturday, May 20, 2:30pm 4:30pm
In the Biscuit Baking Contest Tent.
Knoxville Symphony Orchestra: Beethoven's Fifth

May 18, 2017 — May 19, 2017
7:30 PM
Category: Music
Part of the Knoxville Symphony Orchestra's 2016-2017 Moxley Carmichael Masterworks Series, which marks the KSO's 81st season.
The KSO's 81st season concludes with Beethoven's infamous Fifth Symphony.
Thursday and Friday evenings at 7:30 PM at the Tennessee Theatre, 604 S. Gay Street, Knoxville, TN 37902. Tickets and information: 865-291-3310, www.knoxvillesymphony.com
Marble City Opera: The Stronger
May 18, 2017 — May 19, 2017
8 PM
Marble City Opera presents: "The Stronger" by Hugo Weisgall at Holly's Gourmet Market, 5107 Kingston Pike, Knoxville, TN 37919.
Who: Estelle – Julia Metry and Lisa - Denisha Miller
Directed by: Kathryn Frady Marvel and Accompanied by: Brandon Coffer
Following on the heels of an extremely successful run of the larger and more widely performed "La Traviata", MCO returns to its chamber opera roots with a production of "The Stronger" by Hugo Weisgall. In this operatic adaptation of August Strindberg's thought provoking one act, two actresses (Estelle and Lisa) meet by chance in a quiet uptown bar. It is revealed that the two women, once close friends, are now apparent romantic rivals thanks to the alleged philandering of Estelle's husband Harold. Estelle jumps at the opportunity to vent the full fury of her frustrations at the woman whom she suspects to be her husband's mistress and launches into an emotional tirade. Lisa however, stalwart and somewhat coy, weathers the onslaught and remains completely silent. Exerting her own (very) quiet power by refusing to either confirm or deny the many accusations being hurled her way. This subtle struggle for dominance between the two is the point of the entire work, and in Weisgall's score the tension and raw emotion are masterfully woven together to form something intimate and beautiful. Though Estelle declares herself the victor by the piece's end, the declaration rings hollow and the audience is left to decide for themselves which of the women is actually "the stronger".
There will be a special dinner menu available for the occasion and doors will open at 6:30pm for ticket holders to allow them a chance to partake before the show. Dinner is NOT included in the ticket price of $20. Tickets are General Admission, and may be purchased either at the door or online. Organization/Ticket link: www.MarbleCityOpera.com/
Venue link: www.HollysEventfulDining.com
FB Event link: www.facebook.com/events/292775901151555/
Marble City Opera: (865) 226-9756 or www.marblecityopera.com