Calendar of Events
Monday, January 4, 2021
Knoxville Walking Tours
January 1, 2021 — December 31, 2022
Category: Festivals, special events and History, heritage
Storyteller Laura Still helps you live the stories of pioneers, soldiers, outlaws, and even fictional characters who walked these streets before you.
Knoxville has a rich history full of colorful characters and famous, and infamous, figures whose lives have been the inspiration for books, movies, and works of art. Take a stroll through history in beautiful downtown Knoxville while listening to true tales of the heroes, heels, and hardened criminals that are part of the hidden lore of this unique East Tennessee town.
A portion of the proceeds for downtown tours go to help fund the work of the non-profit Knoxville History Project. Many stories are based on the books and stories of award-winning journalist and writer Jack Neely. Knoxville Walking Tours opens a window to Knoxville's varied past and leads you on a journey through both hard times and high times of a city growing through over two centuries of history.
Tours include:
• Knoxville: The Early Years
• Misbehaving Women
• Civil War
• Gunslingers
• Musical History
• Literary Heritage
• Side Street Shadows Ghost Tours
• Knoxville Botanical Garden
• Old Gray Cemetery
• Side Street Shadows Ghost Tours

Tour on Your Schedule! Rather than posting a calendar, we're letting you pick the tour and time — subject to availability. Call (865)309-4522 or visit http://knoxvillewalkingtours.com/
Art Guild at Fairfield Glade: First Fiber Arts Exhibit
December 4, 2020 — February 4, 2021
Category: Exhibitions, visual art, Fine Crafts and Free event
The Art Guild at Fairfield Glade invites the public to venture to the Plateau Creative Art Center and enjoy the first Fiber Arts Exhibit. This exciting new display was featured during the First Friday Fun and Wine Reception on December 4th and will grace the gallery through Thursday, February 4th, 2021. The exhibit presents works by 11 artists, 5 which are members of the Art Guild, 6 are non-members, with 15 pieces of fiber artwork.
We are thrilled to offer this opportunity to both artisans and attendees, with the expectation of generating more interest and acceptance of many varieties of Fiber Arts as Fine Arts. This medium is non-utilitarian work that consists primarily of natural or synthetic fiber or yarn. It focuses on the design, materials, and artistic labor as basic for the works' significance that prioritizes aesthetic over utilitarian values.
The term Fiber Arts originated shortly after World War II, defining work by craft artists incorporating fabric into their works. The 50's gave more recognition to Fiber Arts as Fine Arts, and by the 60's and 70's, Fiber Arts was embraced worldwide, with a growing number of artists creating 2 and 3-dimensional fiber works in a variety of genres. Fiber Arts continues to thrive and evolve, and the Art Guild at Fairfield Glade is thrilled to share a variety of Fiber Art for public viewing.
PCAC regular hours of operation: Monday through Saturday from 9:00 a.m. to 4:00 p.m. through December 23. Winter hours: Monday through Saturday from 10:00 a.m. to 2:00 p.m. beginning December 24th and running through February 28. The PCAC will be closed on Christmas Day.
Hours: Mon-Sat 9 AM - 4 PM. Art Guild at Fairfield Glade at the Plateau Creative Arts Center, 451 Lakeview Drive, Fairfield Glade, TN 38558. Information: 931-707-7249, www.artguildfairfieldglade.net
Arts & Culture Alliance: 2020 Members Show
December 4, 2020 — January 29, 2021
Category: Exhibitions, visual art, Festivals, special events, Fine Crafts and Free event
The Arts & Culture Alliance proudly presents its 2020 Members Show, the largest annual exhibition of local artists in the Greater Knoxville area. The fresh mix of two- and three-dimensional works created within the last two years encompasses a wide variety of media such as oil, acrylic, watercolor, pastel, mixed media, photography, fine craft, sculpture, ceramics, fiber, and more from regional artists who are all individual members of the Arts & Culture Alliance, which serves and supports a diverse community of artists, arts organizations, and cultural institutions. Membership is open to all, and information may be found at www.knoxalliance.com/join-renew.
A free reception with the artists will take place on Friday, December 4, from 5:00-8:00 PM. All visitors to the Emporium are asked to wear a mask and maintain physical distancing guidelines. Most of the works will be for sale and may be purchased through the close of the exhibition by visiting in person or the online shop at www.knoxalliance.store.
"We always look forward to this eclectic exhibition as a robust demonstration of the past year's productivity on the part of Greater Knoxville's artist community," says Liza Zenni, Executive Director for the Arts & Culture Alliance.
Individual members of the Alliance participate locally and regionally in gallery exhibitions, art festivals, sculpture trails, weekend shows, studio tours, and public murals. Some of the members are full-time artists, while others have day jobs and create on evenings and weekends. Some Alliance members include art professors with the University of Tennessee-Knoxville, Carson-Newman University, Maryville College, Pellissippi State, Roane State, and Walters State. Others are teachers within Knox and surrounding county's elementary, middle and high schools. Some Alliance members teach classes privately or through community classes with the Appalachian Arts Craft Center, Arrowmont School of Arts & Crafts, Fountain City Art Center, Knoxville Arts & Fine Crafts Center, Knoxville Museum of Art, Mighty Mud, and Oak Ridge Art Center. Many of the artists have working studios in their own homes, while some are part of studio collectives such as The Emporium Center, 17th Street Studios, Mighty Mud, Broadway Studios & Gallery, and Knoxville Community Darkroom.
The 2020 Members Show will be on display throughout the Emporium Center, 100 S. Gay Street, in downtown Knoxville from December 4, 2020 – January 29, 2021. Gallery hours are Monday-Friday, 9:00 AM – 5:00 PM.
Please note, the Emporium will be closed December 24, 2020 – January 1, 2021 for the holidays.
An additional reception will take place on Friday, January 8, from 5:00-8:00 PM.
For more information, please contact the Arts & Culture Alliance at (865) 523-7543 or visit www.knoxalliance.com.
JTV: Home for the Holidays Festive Lights Display & Charitable Giving Event
December 4, 2020 — January 4, 2021
Category: Festivals, special events, Free event, Fundraisers and Kids, family
Dec 3-Jan 4, 4:00pm – 10:30pm
Where: 9600 Parkside Drive, Knoxville, TN 37922
URL: https://youtu.be/2DcW6HQf7Yw
JTV (Jewelry Television), the national jewelry retailer and broadcast network, today unveiled its "Home for the Holidays" display that will support three Knoxville nonprofit agencies as part of the season of giving. Known for adding sparkle to life with beautiful jewelry and gemstones, JTV invites the public to enjoy its incredible "Home for the Holidays" display featuring thousands of sparkling lights and numerous holiday displays in the park of JTV's West Knoxville headquarters. "This holiday season is unlike any other," said Tim Matthews, President and CEO of JTV. "In a time when many traditional holiday events are canceled, we wanted to create an enjoyable event at JTV that brings us together in spirit and celebrates the joy of the holidays, albeit a bit differently than we have celebrated in the past." While there is no cost for visitors to enjoy the festivities, donations to the three area nonprofits are welcome. Funds raised from the event will benefit the Emerald Youth Foundation, which helps serve thousands of local urban youth; the Restoration House, which assists women who face challenging situations; and Elder Care, which will provide gift boxes to area nursing home residents. Visitors can easily donate by scanning QR codes as they walk through the holiday displays or via the links above.
"Now more than ever, the holidays remind us that we are in a season of giving," Matthews continued. "JTV's 'Home for the Holidays' event will celebrate our hometown of Knoxville and give back to three charitable organizations that are focused on helping youth, women, and the elderly."
JTV's "Home for the Holidays" light display is part of Knoxville's Neighborhood Holiday Trails. Guests can walk the track and enjoy the festive atmosphere in a socially distanced way, which features three signature trees, a stunning life-sized Nativity display, two "tunnels of lights" and climb into Santa's sleigh for terrific photo opportunities.
The event is located at JTV's headquarters at 9600 Parkside Drive, Knoxville, TN, 37922 and is open every day from 4:00pm-10:30pm from now through January 4, 2021. Masks are required and social distancing will be observed. The Knox County Sheriff's Department is lending a hand to oversee JTV's park attendance every evening. For more information on JTV, visit JTV.com and follow @JTV on Instagram, @jewelrytelevision on Facebook, @jewelrytv on Pinterest and @jewelry on Twitter
East Tennessee Foundation: Knoxville Local curated by Ashley Layendecker
October 1, 2020 — December 31, 2021
Category: Exhibitions, visual art, Fine Crafts and Free event
East Tennessee Foundation / 520 W. Summit Hill Drive, Suite 1101
Tri-Star Arts is pleased to present Knoxville Local at the East Tennessee Foundation (520 W. Summit Hill Drive, Suite 1101, Knoxville, Tennessee), the first in our new Local exhibition series highlighting TN Artists. The show's curator is East-Tennessee native Ashley Layendecker.
Knoxville Local features the work of 23 Knoxville-area artists including Ashley Addair, Eleanor Aldrich, Nuveen Barwari, Brianna Bass, Joshua Bienko, Eric Cagley, Nick DeFord, Lynne Ghenov, Michael Giles, Spencer Grady, Daniel Hughes, Quynh Lam, Mary Laube, Marta Lee, Paul Lee, Nyasha Madamombe, Erica Mendoza, Althea Murphy-Price, Jing Qin, Kayla Rumpp, Jered Sprecher, Megan White, and David Wolff.
The exhibition will be on view virtually at its outset, with expected in-person viewing opportunities coming in late 2021 (more details and interactive media to come). Knoxville Local will run from October 1, 2020, through December 31, 2021. The show coincides with the 35th anniversary of the ETF in 2021.
For more information, visit www.easttennesseefoundation.org.
https://locatearts.org/exhibitions/knoxville/knoxville-local-curated-by-ashley-layendecker
Knoxville Museum of Art: Thorne Rooms Virtual Tour
September 6, 2020 — January 12, 2021
Category: Exhibitions, visual art, Fine Crafts and Free event
Explore the Knoxville Museum of Art's collection of rare miniature rooms in this fascinating virtual tour. The KMA's nine Thorne Rooms, each inspired by a different historical period, were created by Mrs. James Ward Thorne in the 1930s and 40s and were among the museum's earliest acquisitions. You'll get close enough to appreciate the tiniest details of these antique miniatures, and go behind the scenes to learn about the technology that illuminates and preserves these treasures. You'll learn the fascinating story behind Narcissa Thorne's obsessive passion for miniatures and how she created these 1-inch-to-12-inch scale models of historic interiors.
The Thorne Room collection was gifted by IBM in 1962 to the Dulin Gallery of Art, which later became the Knoxville Museum of Art. The 2007 restoration of the Thorne Rooms was made possible by the generous support of Sherri Lee in honor of Mrs. McAfee Lee.
Knoxville Museum of Art, 1050 World's Fair Park Dr, Knoxville, TN 37916. Information: 865-525-6101, https://knoxart.org/kma_events/thorne-rooms-virtual-tour/
East Tennessee Historical Society: Black & White, Knoxville in the Jim Crow Era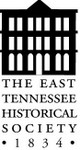 August 1, 2020 — February 1, 2021
Category: Exhibitions, visual art and History, heritage
Black & White, Knoxville in the Jim Crow Era featuring the stories of African American artists Beauford Delaney, Joseph Delaney, and Ruth Cobb Brice, with contributions by guest historian Robert J. Booker. The exhibition, which opened February 20, 2020, right before the Museum closed, has now been extended to provide visitors' access to this important part of East Tennessee's past.
The East Tennessee Historical Society (ETHS) desires all to stay healthy and with our re-opening we continue to work to help curb the spread of the highly contagious disease that is COVID-19. ETHS is following the guidelines within the Tennessee Pledge and has modified the Museum of East Tennessee History's visitor experience. We ask that all museum visitors support our community's health by observing these guidelines:
· Wear a mask or cloth face covering at all times (masks are available on site)
· Make regular use of the hand sanitizing stations located throughout the building
· Stay at least six feet away from anyone not in your household
· Follow one-way path markers
· Stay at home if you are sick
The Museum will close one hour early each day for enhanced cleaning. The hours, which are updated on our website are Monday – Friday 9 a.m. – 3 p.m.; Saturday 10 a.m. – 3 p.m.; and Sunday 1 p.m. – 4 p.m. Certain Museum features have also been modified to increase visitor safety. Examples are interactive exhibitions have been turned off, and seating has been removed to provide additional room for physical distancing.
East Tennessee Historical Society, 601 S. Gay Street, Knoxville, TN 37902. Information: 865-215-8824, www.easttnhistory.org
Knoxville Museum of Art: Sculptural Objects from the KMA Collection
July 1, 2020 — February 1, 2021
Category: Exhibitions, visual art, Fine Crafts and Free event
This special display inaugurates the KMA's newly renovated Sarah Jane Hardrath Kramer Education Center, a multi-purpose space named in honor of the KMA's first director of education. We are taking advantage of current COVID-19 restrictions on large gatherings to use this event and classroom space to display a diverse selection of sculptural works, many small in scale, from the KMA collection. Some were acquired years ago and have been displayed many times, while others have rarely been shown or were recently acquired. Figurative works by Tennessee artists Bessie Harvey, Richard Jolley, and Red Grooms explore human life in all its struggles, timeless beauty, and satirical moments. Small objects by Henry Moore and John Himmelfarb reflect contrasting approaches to bronze. John Jordan, Jen McCurdy, and Brad Sells each explore the vessel as a sculptural form from distinct vantage points. Together, this selection reflects a broad cross-section of modern and contemporary art from East Tennessee and beyond as expressed in a variety of materials and techniques.
Knoxville Museum of Art, 1050 World's Fair Park Dr, Knoxville, TN 37916. Information: 865-525-6101, https://knoxart.org/exhibitions/sculptural-objects-from-the-kma-collection/
Haunted Knoxville Ghost Tours
May 1, 2020 — December 31, 2022
Category: Festivals, special events and History, heritage
INVESTIGATE KNOXVILLE'S GREATEST HAUNTS!
Real History | Real Hands-on | Real Investigations | REAL FUN!
Haunted Knoxville Ghost Tours is a Hands-On Paranormal Adventure that gives the participant the opportunity to Investigate the Historic and Haunted side of Knoxville TN and Special Event Venues.
The events include the use of Paranormal Investigation Tools and is Host by Famed Paranormal Historian and Master Teacher in the Paranormal Field, J-Adam Smith
PUBLIC TOURS (FRI & SAT - Exception when Briceville Special Events are running.)
PRIVATE TOURS (SUN, MON, & THURS - (Tickets are Sold as Packages. Pricing starts at $200 for Groups up to the size of 6)
Information: 865-377-9677 or www.hauntedknoxville.net
Central Cinema: Film screenings
April 1, 2020 — December 31, 2022
Category: Film and Kids, family
Central Cinema is a community moviehouse located in the heart of North Knoxville's Happy Holler neighborhood, offering a schedule of films, series and special events seven nights a week.
Every weekend we present a selection of classic films and/or first-run independents. This standard programming is complemented during the week by special film & arts events of all sorts.
Central Cinema's single auditorium features digital projection and 88 seats. At the end of the adjoining gallery hallway is our concessions lounge, featuring both inside seating and a deck for good times & discussion before and after film screenings.
Central Cinema offers a popcorn, candy, nachos, bottled soft drinks and a selection of canned beers & ciders... all priced well below what you're used to paying at the concession stand.
Central Cinema, 1205 N Central St, Knoxville, TN 37917. Information: info@centralcinemaknox.com, (865) 951-2447, https://centralcinema865.com