Calendar of Events
Wednesday, February 14, 2018
Clayton Center for the Arts: Southern Circuit Tour of Independent Filmmakers
Category: Film
The Clayton Center for the Arts is one of 8 venues in the Southeast to screen 6 films as part of the Southern Circuit Tour of Independent Filmmakers. One film will be shown per month in the Lambert Recital Hall. Screenings will be free for High School and College students with a student ID, and admission for the general public $5. All films will be shown at 7pm followed by a Q&A with the filmmaker.
Liyana: A Swazi girl embarks on a dangerous quest to rescue her young twin brothers. This animated African tale is born in the imaginations of five orphaned children in Swaziland who collaborate to tell a story of perseverance drawn from their darkest memories and brightest dreams. Their fictional character's journey is interwoven with poetic and observational documentary scenes to create a genre-defying celebration of collective storytelling.
Films to be screened at the Clayton Center are:
• February 14, 2018: Liyana with filmmakers Amanda Kopp & Aaron Kopp
• March 14, 2018: Quest with filmmaker Jonathan Olshefski
• April 18, 2018: 78/52 with filmmaker Alexandre O. Philippe
Clayton Center for the Arts: 502 East Lamar Alexander Parkway, Maryville, TN 37804. Information/tickets: 865-981-8590, www.ClaytonArtsCenter.com
Bijou Theatre: Marc Broussard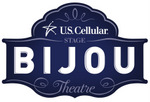 Category: Music
Wednesday, February 14 at 8:00PM Marc Broussard comes to the Bijou.
Marc Broussard is an artist with a unique gift of channeling the spirits of classic R&B, rock and soul into contemporary terms.
This gift has been a matter of common knowledge since 2002, when Broussard released his debut album, Momentary Setback, which he recorded and released independently at age 20. It was no secret before then, going back to those lucky witnesses who heard him belt "Johnny B. Goode" onstage at age 5 while sitting in with his father's band. Throughout his life, Broussard has been tapped as a talent to watch.
Marc's song "Home" was successful at radio and catapulted him onto the national touring stage. His music has been placed in many TV shows and movies. The timeless, soulful nature of Marc's vocal lends well to Film and TV, and will continue to do so for years to come.
Bijou Theatre, 803 S. Gay Street, Knoxville, TN 37902. Information/tickets: 865-522-0832, www.knoxbijou.com, www.ticketmaster.com
Valentine's Day Dinner at Candoro
Category: Culinary arts
At Candoro Marble, 4450 Candora Avenue, Knoxville, Tennessee 37920
Spend a romantic evening in one of Knoxville's historic treasures! All tickets include a delicious three-course candlelight dinner with the one you love, and support Candoro Marble Arts and Heritage. Seating is extremely limited! Get your tickets now. This event will be formal, but black tie is not required.
WDVX Presents: Valentine's Day at The Open Chord
Category: Music
Hosted by Open Chord / All Things Music
8502 Kingston Pike, Knoxville, Tennessee 37919
WDVX & the Open Chord present a special night of music this Valentine's Day!
$5 at the door, All Ages
The night will feature live local music plus a special Valentine's Day dinner menu.
https://www.facebook.com/events/2018343665120788/
Ewing Gallery: Artist Lecture: Pat Badt + Scott Sherk
February 14, 2018
6:30 PM
Category: Exhibitions & visual art, Free event and Lectures
The McCarty Auditorium, A+A, room 109
Pat Badt is a painter who also makes unique books. She has been the recipient of many awards and prizes including a National Endowment for the Arts grant in painting. She has exhibited in Brussels, New York, Philadelphia, Los Angeles and places between. Her work is included in collections at the American Embassy in Riga, Latvia, the Ruth Hughes Collection of Artist Books at Oberlin College, Bryn Mawr College, University of Tennesee and the Allentown Art Museum. Pat Badt's work is inspired by location, filtered through experience and sensibility. She lives in an old farmhouse along the Jordan creek, surrounded by apple orchards, low mountains and the convergence of two creeks. Her work is about process, the putting down of paint through the appropriate handwriting, color, texture and scale. Pat Badt is Professor Emeritus at Cedar Crest College. She received her MFA from the University of Pennsylvania and her BA from the University of California at Santa Cruz.
Scott Sherk is a sculptor who often works with sound. He has exhibited widely including exhibitions at the Katonah Museum of Art, the Allentown Art Museum, the Kim Foster Gallery NYC, and the Leslie Cecil Gallery NYC. His exhibitions have been favorably reviewed by the New York Times and ArtForum. His sound work has been released on CD by 3Leaves, and/OAR, and net releases by Stasisfield and Wandering Ear. Scott Sherk was a Professor of Art at Muhlenberg College. He has been a recipient of the Class of '32 Research Chair and twice recipient of the Hoffman Research Fellowship. He is currently an Artist-in-Residence.
This lecture is in conjunction with the 71st Annual Student Art Competition in the Ewing Gallery February 22 - March 8. This lecture is sponsored by the Campus Events Board.
Ewing Gallery, 1715 Volunteer Blvd on the UT campus, Knoxville, TN 37996. Information: 865-974-3200, www.ewing-gallery.utk.edu
Knoxville Bar Association: Legal Advice Clinic for Veterans
February 14, 2018
12:00-2:00PM
Category: Classes & workshops
The Knoxville Bar Association is pleased to announce that a Legal Advice Clinic for Veterans will be held on February 14, 2017 from 12:00 p.m. to 2:00 p.m. at the Knox County Public Defender's Community Law Office at 1101 Liberty Street, Knoxville TN 37919. This is a general advice and referral clinic and it is anticipated to serve between 20 and 30 veterans in the community each month with a wide variety of legal issues, including family law, landlord/tenant, bankruptcy, criminal defense, consumer protection, contract disputes, child support, and personal injury, among other issues.
For more information,
contact the KBA Office at 865-522-6522.
The Veterans Legal Advice Clinic is a project sponsored by the Knoxville Bar Association (KBA), the Knoxville Barristers (the Young Lawyers Division of the KBA), Legal Aid of East of Tennessee, Knox County Public Defender's Community Law Office, the University of Tennessee College of Law and the local Veteran's Affairs Office.
Ijams' Gallery Presents: Julie Fawn Boisseau-Craig
February 13, 2018 — February 24, 2018
Category: Exhibitions & visual art, Fine Crafts and Free event
Stop by to see February's exhibit of Julie Fawn Boisseau-Craig's whimsical ink and watercolor paintings and block print pieces!
Her colorful work, which features many styles, will remind you that spring is just around the corner.
Ijams Nature Center, 2915 Island Home Ave, Knoxville, TN 37920. Hours: Grounds and trails open during daylight hours. Call for Visitor Center hours. Information: 865-577-4717, www.ijams.org
Tennessee Valley Unitarian Universalist Church Exhibition by Alyssa Johnson and Brandon McBath
February 11, 2018 — April 5, 2018
Category: Exhibitions & visual art and Free event
Reception Friday, February 16, 6:00 to 7:30 pm. Artists' talks at 6:30 pm.
Alyssa Johnson
There is a power in lines on maps, in three feet of fencing full of holes, in a velvet rope or a cement block. In this power, there are also rules. This wall is okay to climb over—that wall is not. You can paint on that wall, but you cannot touch this one. These are rules Johnson wants to define—to climb into, to push until she meets an edge, to make room for one or two or more people. She hopes to set the groundwork for this delineation by isolating the walls she interacts with daily, to draw them out of their repeated normalcy and question their necessity. There are two sides to every stance—therefore, she uses both realism and abstraction. Abolishing dividers leans toward naivety, yet holding all trust in borders rings with paranoia. Her primary hope is that a wide expression of style will allow for an exploration of both ends of the spectrum, prompting us to locate where our own feet stand in relation to either ignorance or distrust.

In December of 2017, Alyssa graduated from the University of Tennessee's School of Art with a BFA in Studio Art and a psychology minor. Her past work has been featured in Phoenix Literary Magazine and included in group exhibitions in Tennessee; most recently, she has been displaying in New Jersey. While her focus is primarily on painting and drawing, Alyssa is also serving as studio manager to a local potter in Nashville while still maintaining her own practice in her studio at home.

Brandon McBath
McBath digs for treasure -- the images -- then makes the map to it. He compares this to viewing a cluster of clouds: the mind connects it with an image, and then one sees that image in the clouds. He wants viewers to discover hidden images and be observant of his clouds. He makes large-scale scroll-esque drawings that fill the field of vision from up close or afar. Intuitive gestural lines and ink-pours create a unique matrix or "sky." Then, as he finds images, he reinforces them and makes them more readily available to the viewer.

Brandon McBath graduated from the University of Tennessee in 2016 with a BFA in Studio Art with a concentration in drawing and a minor in art history. He was raised in East Tennessee by Tammy McBath, of Tammy's Fish and Fried Green Tomatoes, and a loving older brother. After his father's death in 1997, his mother worked hard to support her two children. During this time, Brandon was highly influenced by the art within television, anime, and video games. This later accompanied his faith in Jesus Christ which has shaped his worldview alongside his church family at Beech Grove Baptist Church. He teaches middle school art at Concord Christian School in Farragut.

Tennessee Valley Unitarian Universalist Church, 2931 Kingston Pike, Knoxville, TN 37919. Gallery hours: M-Th 10-5, Su 10-1. Information: 865-523-4176, www.tvuuc.org
High Intensity Interval Training FIT at the Emporium
February 10, 2018 — February 24, 2018
10-11 AM
Category: Festivals & special events
Join Denise of Yellow Optimist Fitness for a fun, calorie-torching workout! We'll be powering through circuits centered around High Intensity Interval Training (HIIT), which has been proven to shred fat, increase metabolism, and improve heart health. You'll also learn some of the best moves for cardio conditioning, strength development, agility, flexibility, and balance. All you need is water, a mat, a towel, and your amazing body! Be sure to invite a friend! $10, cash only at the door.
To reserve your spot, visit https://www.paypal.me/yellowoptimistfitdh/10
Please contact Denise at (901) 827-2646 or denise.nichelle@gmail.com for more information. Follow her on Instagram @yellowoptimistfitness
Feb 10 & Feb 24
Blue Slip Winery & Bistro: Dinner and a Murder Mystery
February 9, 2018 — February 14, 2018
6:30PM
Category: Theatre
To celebrate Valentine's Day, Downtown Knoxville's Blue Slip Winery & Bistro, located in The Historic Southern Railway Station at 306 West Depot Avenue, is hosting a Clever By Half Productions (CBH) original murder mystery, HINT. Patrons will have three chances to enjoy this fan-favorite murder on February 9, 10, and 14 at 6:30pm.
HINT is the fast-paced story of a dinner party gone awry. When Mr. Brown invites six of his dearest friends to a fete, they expect to paint the town red. However, once it's clear that blackmail is the name of the game, murder is added to the menu. So, who finally showed their true colors? Was Mr. Pine green with envy? Is the widowed
Mrs. Snow as innocent as she seems? Did Senator Wheaton have the guts or was he too yellow-bellied for such a crime?
The entire event takes place around the diners. Over several courses, audiences will follow the clues and then attempt to catch the killer red-handed during CBH's signature device, an interactive interrogation with the performers.
In addition to prizes for rooting out the culprit, Blue Slip will present awards those who come in their best thematic or Valentine attire.
6pm Doors and Bar is Open
6:30pm Show Begins Promptly with Salads and Charcuterie
7:30pm Buffet Dinner followed by Dessert
Reserved Seating — $50.00 per person or $90.00 per couple.
To reserve for individual dates, please follow the appropriate link:
February 9 — https://www.facebook.com/events/1790099737669946
February 10 — https://www.facebook.com/events/422115768191408
February 14 — https://www.facebook.com/events/201978887033919
For more information Blue Slip Winery & Bistro (https://www.facebook.com/BlueSlipWinery) on Facebook.
Arrowmont School of Arts and Crafts: Haiku / by Hand
February 7, 2018 — March 16, 2018
Category: Exhibitions & visual art, Fine Crafts and Free event
Reception to be held March 16, 2018 from 5-7pm.
Arrowmont School of Arts and Crafts announces Haiku / by Hand, a dual exhibition of works by Nicole Jacquard and Harlan W. Butt displayed in the Geoffrey A. Wolpert Gallery.
Nicole Jacquard explores themes of memory, ornamentation, and the souvenir through her mixed-media jewelry work. She uses materials such as upcycled fabrics, thread, enamel and a variety of metals to reference the dichotomy of the handmade versus the mass-produced. Jacquard questions how an object with one supposed purpose can transcend its own function when nostalgia and personal meanings are attached.
Harlan W. Butt combines vessels with poetry as a way to explore humankind's relationship with the natural world. His vessels, made from copper, silver, bronze and brass, reflect the sensory experience of the natural landscape. Butt conveys the beauty and mystery found in nature through his use of plant and animal imagery with a keen attention to color texture. The vessels are accompanied by haikus written by Butt, which record the unique human experience of being fully present in the wilderness.
Together, the works of Jacquard and Butt create a compelling dialog about what we choose to take away from our individual experiences. Be it a tangible memento with which we project a specific memory of place, or the memory itself, used as inspiration to create something new.
Nicole Jacquard is currently Area Head and an Associate Professor at Indiana University in Bloomington, Indiana and was the President of the Society of North American Goldsmiths from 2015-2017. She received her first MFA from the University of Michigan in 1991, and her second in 1995 while on a Fullbright Scholarship to Australia at RMIT University in Melbourne. In 2004, Nicole returned to RMIT and completed her Ph.D. in Fine Arts. Nicole was awarded a second 2017-2018 Fullbright Scholarship to Scotland. See more of Jacquard's work on her website, www.nicolejacquard.com.
Harlan W. Butt maintains a studio in the San Juan Mountains of Colorado. He has been creating work for over 40 years in metals and enamel, specializing in vessels. Harlan was a Regents Professor of Art at the University of North Texas, where he retired in 2017 after teaching for 40 years. He served as Artist-in-Residence at Denali National Park in 2010 and at the Grand Canyon in 2014. He will be an Artist-in-Residence at Acadia National Park in the summer of 2018. See more of Harlan's work on his website, harlanwbutt.com.
Arrowmont School of Arts and Crafts, 556 Parkway, Gatlinburg, TN 37738. Gallery hours are Monday – Friday 9:00 am – 5:00 pm and Saturday 10:00 am – 4:00 pm. Information: 865-436-5860, www.arrowmont.org
UT Arboretum Society: Bluebirding Basics
February 6, 2018 — February 15, 2018
7:00-8:00PM
Category: Free event and Science & nature
Learn about bluebirds and their environments.
The UT Arboretum Society and the Tennessee Bluebird Society will present two programs on bluebirding. A program entitled, "Bluebirding Basics," will be held on Tuesday, February 6th from 7:00 p.m. to 8:00 p.m. at Roane State Community College, Oak Ridge campus, Goff Room 104. A second program, "Bluebird Nest Box Trail Monitoring Training," will be held on Thursday, February 15, Roane State Community College, Oak Ridge campus, from 7:00 p.m. to 8:00 p.m., City Room.
If you are interested in bluebirds or want to learn more about them, you are invited to attend these free programs. Bluebirding is an enriching activity for the whole family.
For more information on this program or the UT Arboretum Society, call 865-483-7277 or visit utarboretumsociety.org.
Celebrating 53 years in 2018, this program is one of many lectures and activities that will be offered this year by the UT Arboretum Society. The program is cosponsored by the UT Forest Resources AgResearch and Education Center.