Calendar of Events
Saturday, June 17, 2017
Goodwill Industries-Knoxville: Father's Day Sale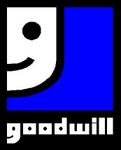 June 17, 2017 — June 18, 2017
Category: Festivals & special events
25% off all men's clothes at all Goodwill Industries-Knoxville locations. To find a store, or for more information, please visit www.goodwillknoxville.org or call 865 588 8567.
Bijou Theatre: Bruce Hornsby & The Noisemakers
Category: Music
BRUCE HORNSBY & THE NOISEMAKERS
Bruce Hornsby's work displays a creative iconoclasm that's been a constant in the artist's two-and-a-half decade recording career.
His commercial stock soared early on, when "The Way It Is"'the title track of his 1986 debut album'became one of the most popular songs on American radio. Despite his early mainstream successes, Hornsby has pursued a more personal, idiosyncratic musical path, focusing on projects that sparked his creative interest, including collaborations with the Grateful Dead, Spike Lee, Ricky Skaggs, Don Henley, Ornette Coleman, Bob Dylan, Bela Fleck, Bonnie Raitt, Pat Metheny, and Robbie Robertson. Hornsby's performance will offer a glimpse of a restless spirit who continues to push forward into exciting new musical terrain.
Bijou Theatre, 803 S. Gay Street, Knoxville, TN 37902. Information/tickets: 865-522-0832, www.knoxbijou.com, www.ticketmaster.com
Knox Pride Festival & Parade
Category: Festivals & special events, Free event and Kids & family
Knox Pride Festival 2017 is an open celebration of music, entertainment and speakers focused on promoting Equality and Inclusion of ALL people. This year it will be held at the Mary Costa Plaza at the Civic Coliseum lawn in downtown Knoxville on June 17, 2017 from 12:00 pm – 8:00 pm. The Pride Parade is at 11am.
Throughout the afternoon and evening, vendors will have the opportunity to display information about their organization and/or business, sell or handout items of interest and interact with our community to promote inclusion and equality for the LGBTQ citizens of Knoxville and surrounding areas! http://www.knoxvillepridefest.org/event-list/
Tennessee Polk Salad Festival
June 17, 2017
9 AM - 4 PM
Category: Exhibitions & visual art, Festivals & special events, Free event and Kids & family
At the American Legion Hall, 110 Front Street, Rockwood, TN across from the fire hall. The exhibits will spread out from there to Rockwood Street. Be sure to come out and join us for lots of fun and that great poke sallet from the American Legion Auxiliary Ladies! We will have lots of music and food and craft venders. Just great day of family.
Tennessee Valley Unitarian Universalist Church: Art work by Kate Aubrey and Lee Edge
June 16, 2017 — August 10, 2017
Reception June 16, 6:00-7:30PM
Category: Exhibitions & visual art and Free event
Art work by Kate Aubrey and Lee Edge is on exhibit in the gallery at the Tennessee Valley Unitarian Universalist Church, 2931 Kingston Pike, Knoxville, TN.
The exhibit is free and open to the public.

The opening reception is June 16 from 6 to 7:30PM; artists' talks at 6:30PM.
Exhibit runs through August 10, 2017
Gallery hours: 10 AM – 5 PM, Monday through Thursday
10 AM – 1 PM, Sunday

A devoted watercolorist for 40 years, Kate Aubrey has won numerous awards and was a finalist in The Artists Magazine's Over 60 Competition of 2013 for her painting, "Invisible." Since arriving in the Knoxville area in 2014, Aubrey has taught workshops in Tennessee and Nevada, is Vice President of the Knoxville Watercolor Society, and is a member of the Art Guild of Tellico Village, the Fountain City Art Center, the Tennessee Artist's Association, the Southern Watercolor Society, and the Arts Alliance of Knoxville. Her paintings have been in the Oak Ridge Art Center's Annual Juried Shows of 2014 and 2015, winning awards each year, and The Arts and Culture Alliance's National Juried Exhibition of 2016. She won awards in the 2016 and 2017 Southern Watercolor Society Juried Exhibits, and her painting "Old Soul, Dear Heart" took the top Jerry's Artarama Purchase Award in the 2016 Tennessee Watercolor Society Biennial Exhibition.
Lee Edge uses a variety of techniques to create artwork ranging from portraits to landscapes to still lifes. Edge's artwork has appeared in juried shows in numerous locations including the Denver Art Museum, the Rocky Mountain states, Philadelphia, and Knoxville. She received an award in the 18-state-plus-D.C. Southern Watercolor Society show in 2017 and was awarded "Excellence of Watercolor" in the 2014 Oak Ridge Open Show. She has worked as an art teacher in various states over thirty years while raising her family and moving often, necessitated by husband's jobs. She and her husband have resided in Tellico Village since 2003.

Tennessee Valley Unitarian Universalist Church Gallery
2931 Kingston Pike, Knoxville, TN 37918
Tennessee Artist Association: Experiencing Nature Through Art
June 16, 2017 — June 17, 2017
Category: Exhibitions & visual art, Festivals & special events and Free event
Tennessee Artist Association will be doing a show at Ijams Nature Center!
Friday, June 16th, 10:30 am to 9:00 pm, and Saturday, June 17th, 9:00 am to 5:00 pm.
Ijams Nature Center, 2915 Island Home Ave, Knoxville, TN 37920. Hours: Grounds and trails open during daylight hours. Call for Visitor Center hours. Information: 865-577-4717, www.ijams.org
Tennessee Artists Association: 865-675-2285, www.tnartists.org
Tennessee Valley Players: Cole Porter's Anything Goes
June 15, 2017 — June 25, 2017
Category: Kids & family, Music and Theatre
Music and Lyrics by Cole Porter; Original Book by P.G. Wodehouse & Guy Bolton and Howard Lindsay & Russel Crouse; New Book by Timothy Crouse & John Weidman.
Thursdays: June 15 and 22 at 7:30 p.m.
Fridays: June 16 and 23 at 7:30 p.m.
Saturdays: June 17 and 24 at 7:30 p.m.
Sundays: June 18 and 25 at 3:00 p.m.

The Tennessee Valley Players proudly present the 1987 Beaumont version of "Anything Goes." With a cast of over 40 multi-talented singers and actors, "Anything Goes" is De-Lovely musical full of dance, laughs and also the age-old tale of Boy Meets Girl. It features one of Cole Porter's most magical scores including the songs, "It's De-Lovely," "Friendship," "I Get A Kick Out Of You," "All Through The Night," "Anything Goes," "You're The Top" and "Blow, Gabriel, Blow." This musical is presented "in the Round" at the Carousel Theatre next to the Clarence Brown Theatre on the University of Tennessee campus. The Tennessee Valley Players is pleased to produce the show in collaboration with the University of Tennessee School of Music.
Admission is $20 a ticket and for children 12 years old and younger, $10 a ticket. Tickets can be purchased on the Tennessee Valley Players' website with a credit card ahead of time. Tickets may also be purchased at the box office starting 1 hour prior to each show with cash, check, or credit card. Festival seating. Check out Tennessee Valley Players' website at http://www.tennesseevalleyplayers.org or call (865) 201-5913.
All Campus Theatre: Waiting for Godot
June 15, 2017 — June 18, 2017
Category: Theatre
June 15, 16, & 17 @ 7:30pm
June 18 @ 2:00p
Special encore performances: July 8 @ 7:30pm and July 9 @ 2:00pm
Director Holly Montgomery and All Campus Theatre present Beckett's absurdly existential, existentially absurd Waiting for Godot. Performances are $15 general admission, $10 for students with ID. Advanced tickets available at https://www.eventbrite.com/e/waiting-for-godot-tickets-34801198321.
Waiting for Godot tells the story of two men, Estragon and Vladimir, as they wait by a barren tree for the arrival of someone named Godot. While waiting, they quarrel, dance, contemplate suicide, eat, sleep, and discuss philosophy, religion, life, and death. As night draws near, they meet a Master and his Slave, and a young Boy claiming that he has been sent by Mr. Godot. When the same events take place the next day, the two men begin to question their existence and the inevitable futility of their wait for Godot, in what The NY World Telegram describes as "a portrait of the dogged resilience of a man's spirit in the face of little hope."

Information: carolyn@modernstudio.org or (865) 776-2295
At Modern Studio, 109 W Anderson Ave, Knoxville, TN 37917. Information: 865-323-2425, www.modernstudio.org
7th Annual Nief-Norf Summer Festival
June 12, 2017 — June 26, 2017
Category: Festivals & special events, Free event and Music
nnSF began as a percussion chamber music festival back in 2011, and has grown into a multi-faceted think-tank for the exchange of ideas surrounding contemporary music. Each year, dozens of composers, interpreters, and scholars gather to create, discuss, and analyze both the classics and the newer, unknown gems in contemporary chamber music. Friendships are formed, collaborations are forged, and concerts are presented nearly every day for two weeks.

Here are a few of the highlights that we have in store at the the 2017 Nief-Norf Festival:

/// Musician, visual artist, and instrument builder Ellen Fullman will perform her Long String Instrument, an installation she has been developing for more than 30 years, which was recently covered by The Guardian. She will be in residence building the installation in preparation for her performance in collaboration with cellist Theresa Wong at the Ewing Gallery in the University of Tennessee's Art & Architecture Building on Saturday June 24th at 7:30PM.

/// Carolyn Chen, one of our International Call for Scores winners, will be in town to work with our performance fellows on her new work for mixed piano quartet Sentence. On Saturday June 17th, we will also offer the world premiere of Chen's Hamlet, her 30' sextet for percussionists, at UT's Sandra G. Powell Recital Hall.

/// We will welcome Nina Young, 2015-16 Rome Prize winner and visiting faculty at the Peabody Institute, as our first week's Composer-in-Residence. Young's works will be featured on events beginning on the opening faculty concert on Monday June 12th, and wrapping up on Saturday June 17th.

/// As always, there is a heavy research component to nnSF, led once again by our very own Kerry O'Brien. This year our Research Summit has been swapped out for The Society for Minimalist Music's 6th International Conference (MinSoc). Dozens of scholars of musical minimalism from around the globe will be visiting Knoxville to share their professional thoughts surrounding music and minimalism.
And more! Information available at www.niefnorf.org
Fountain City Art Center: Fountain City Art Guild Spring Show and Sale

June 9, 2017 — July 6, 2017
Category: Exhibitions & visual art and Free event
Also showing - Student Show: Watercolors by the students of Mary Baumgartner
Opening reception on Fri Jun 9, 6:30-8:00 PM. Free and open to the public.

Exhibit viewing hours: Tu, Th 9-5; W, F 10-5; Sat 9-1. Fountain City Art Center, 213 Hotel Ave, Knoxville, TN 37918. Information: 865-357-2787, www.fountaincityartcenter.com
Knoxville Children's Theatre: Sleeping Beauty
June 9, 2017 — June 25, 2017
Category: Kids & family and Theatre
Knoxville Children's Theatre, in partnership with The Ritchie Company, will present "Sleeping Beauty & the Seven Sisters," based on the classic fairy tale by Charles Perrault.
The play will be performed June 9 - 25, Thursdays and Fridays at 7 PM; Saturdays at 1 PM and 5 PM; Sundays at 3 PM. KCT reboots the classic story amidst the color and pageantry of France. The happy life of Briar-Rose is interrupted by a curse from one of the Seven Wise Sisters of Fountainbleau, sending the girl into a deep sleep. Can an ancient wizard and a young soldier come to her rescue with some magic of their own?
The play is performed by 14 talented young actors, from ages 8 to 14.
Knoxville Children's Theatre, 109 E. Churchwell Avenue, Knoxville, TN 37917. Information: 865-208-3677, www.childrenstheatreknoxville.com.