Calendar of Events
Sunday, June 18, 2017
The Mill & Mine: Bike-in Movies Series - Indiana Jones: Raiders of the Lost Arc
Category: Film
Join us this summer for our first ever outdoor Bike-in Movies Series presented by TVB and Yee-Haw Brewing featuring some of our favorite flicks on the lawn at The Mill & Mine! We have special surprises in-store for each event, so stay tuned and RSVP below to get the scoop as all of the details unfold. We're also excited to announce $1 of each ticket will go to a different charity each week!
The Mill & Mine, 227 W. Depot Avenue, Knoxville, TN 37917. Tickets/information: http://themillandmine.com
Sundress Academy for the Arts: Sundress Reading Series
Category: Free event and Literature & readings
At Bar Marley, 760 Stone St NW, Knoxville, Tennessee 37917
Sundress Academy for the Arts is proud to present the June installment of our reading series! Join us on Sunday, June 18 to hear talented writers share their wit and wisdom against the Caribbean backdrop of Bar Marley. Our readers this month are Adam Huges, Wren Hanks and Edward Francisco.
Adam Hughes is the author of three collections of poetry, most recently Allow the Stars to Catch Me When I Rise from Salmon Poetry, as well as the forthcoming Deep Cries Out to Deep (Aldrich Press, 2017). A former pastor, he lives and writes on a farm in the foothills of Virginia's Blue Ridge Mountains with his wife, daughter, five horses, two dogs, and three cats.
Wren Hanks is a trans writer from Texas and the author of Prophet Fever (Hyacinth Girl Press) and Ghost Skin (Porkbelly Press). His recent work appears in Best New Poets 2016, Gigantic Sequins, Drunken Boat, and elsewhere. His third chapbook, gar child, is forthcoming from Tree Light Books in 2017. An Associate Editor for Sundress Publications, he lives in Brooklyn.
Edward Francisco is a poet, novelist, an essayist, playwright and scholar. His poetry and fiction have appeared in more than seventy magazines and journals and a half dozen anthologies. He is the author of two novels, Till Shadows Flee, and The Dealmaker. His poetry collections include (Lie)fe Boat (winner of the 1995 Bluestone Press award); Death, Child, and Love (2000); The Alchemy of Words, (one of Small Press Review's Top Picks for 2007); and Only the Word Gives Us Being (2012). His book of children's poems, Mallory's World from A to Z, was published in summer of 2016 (Celtic Cat Press). Francisco was also principal editor of The South in Perspective, an anthology of Southern literature, published by Prentice-Hall publishers. He is Professor of English and Writer-in-Residence at Pellissippi State College in Knoxville, Tennessee. Professor Francisco is also a member of the Oxford Roundtable at the University of Oxford, England.
This event is free and open to the public! 865-560-6106, www.sundresspublications.com/safta
Sundress Academy for the Arts: Poets in Pajamas
Category: Free event and Literature & readings
Sundress Publications is pleased to announce the next episode of our online reading series, Poets in Pajamas. Poets in Pajamas is a free online reading series that connects readers and writers around the world. Utilizing the Facebook Live app, PiP allows for people to participate in a bi-monthly reading series regardless of location through the internet. Author Sam Slaughter will host. This coming episode, airing on Facebook Live at 7 PM EST on June 18th, 2017, will feature poet Karen Craigo.

Karen Craigo is the author of the poetry collections No More Milk (Sundress, 2016) and Passing Through Humansville (forthcoming, Sundress, 2018). She also has a new chapbook, Escaped Housewife Tries Hard to Blend In (Hermeneutic Chaos, 2016). She maintains "Better View of the Moon" a daily blog on writing, editing, and creativity, and she teaches writing in Springfield, Missouri. She is the nonfiction editor and former editor-in-chief of Mid-American Review, as well as the interviews editor of SmokeLong Quarterly.
Sam Slaughter is a spirits writer for The Manual living in the New York City area. His work has or will appear in Bloomberg, InsideHook, Thirsty, and Tales of the Cocktail. He is also the author of the chapbook When You Cross That Line and the story collection God in Neon. He can be found online @slaughterwrites and www.samslaughterthewriter.com.
Our featured poets will read for 15 minutes, with an addition 10-15 minutes of audience questions. The readings will take place on Sundays at 7PM ET, twice per month. Visit our website for information about upcoming readings. 865-560-6106, www.sundresspublications.com/safta
Goodwill Industries-Knoxville: Father's Day Sale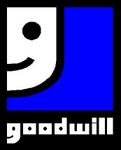 June 17, 2017 — June 18, 2017
Category: Festivals & special events
25% off all men's clothes at all Goodwill Industries-Knoxville locations. To find a store, or for more information, please visit www.goodwillknoxville.org or call 865 588 8567.
Tennessee Valley Unitarian Universalist Church: Art work by Kate Aubrey and Lee Edge
June 16, 2017 — August 10, 2017
Reception June 16, 6:00-7:30PM
Category: Exhibitions & visual art and Free event
Art work by Kate Aubrey and Lee Edge is on exhibit in the gallery at the Tennessee Valley Unitarian Universalist Church, 2931 Kingston Pike, Knoxville, TN.
The exhibit is free and open to the public.

The opening reception is June 16 from 6 to 7:30PM; artists' talks at 6:30PM.
Exhibit runs through August 10, 2017
Gallery hours: 10 AM – 5 PM, Monday through Thursday
10 AM – 1 PM, Sunday

A devoted watercolorist for 40 years, Kate Aubrey has won numerous awards and was a finalist in The Artists Magazine's Over 60 Competition of 2013 for her painting, "Invisible." Since arriving in the Knoxville area in 2014, Aubrey has taught workshops in Tennessee and Nevada, is Vice President of the Knoxville Watercolor Society, and is a member of the Art Guild of Tellico Village, the Fountain City Art Center, the Tennessee Artist's Association, the Southern Watercolor Society, and the Arts Alliance of Knoxville. Her paintings have been in the Oak Ridge Art Center's Annual Juried Shows of 2014 and 2015, winning awards each year, and The Arts and Culture Alliance's National Juried Exhibition of 2016. She won awards in the 2016 and 2017 Southern Watercolor Society Juried Exhibits, and her painting "Old Soul, Dear Heart" took the top Jerry's Artarama Purchase Award in the 2016 Tennessee Watercolor Society Biennial Exhibition.
Lee Edge uses a variety of techniques to create artwork ranging from portraits to landscapes to still lifes. Edge's artwork has appeared in juried shows in numerous locations including the Denver Art Museum, the Rocky Mountain states, Philadelphia, and Knoxville. She received an award in the 18-state-plus-D.C. Southern Watercolor Society show in 2017 and was awarded "Excellence of Watercolor" in the 2014 Oak Ridge Open Show. She has worked as an art teacher in various states over thirty years while raising her family and moving often, necessitated by husband's jobs. She and her husband have resided in Tellico Village since 2003.

Tennessee Valley Unitarian Universalist Church Gallery
2931 Kingston Pike, Knoxville, TN 37918
Tennessee Valley Players: Cole Porter's Anything Goes
June 15, 2017 — June 25, 2017
Category: Kids & family, Music and Theatre
Music and Lyrics by Cole Porter; Original Book by P.G. Wodehouse & Guy Bolton and Howard Lindsay & Russel Crouse; New Book by Timothy Crouse & John Weidman.
Thursdays: June 15 and 22 at 7:30 p.m.
Fridays: June 16 and 23 at 7:30 p.m.
Saturdays: June 17 and 24 at 7:30 p.m.
Sundays: June 18 and 25 at 3:00 p.m.

The Tennessee Valley Players proudly present the 1987 Beaumont version of "Anything Goes." With a cast of over 40 multi-talented singers and actors, "Anything Goes" is De-Lovely musical full of dance, laughs and also the age-old tale of Boy Meets Girl. It features one of Cole Porter's most magical scores including the songs, "It's De-Lovely," "Friendship," "I Get A Kick Out Of You," "All Through The Night," "Anything Goes," "You're The Top" and "Blow, Gabriel, Blow." This musical is presented "in the Round" at the Carousel Theatre next to the Clarence Brown Theatre on the University of Tennessee campus. The Tennessee Valley Players is pleased to produce the show in collaboration with the University of Tennessee School of Music.
Admission is $20 a ticket and for children 12 years old and younger, $10 a ticket. Tickets can be purchased on the Tennessee Valley Players' website with a credit card ahead of time. Tickets may also be purchased at the box office starting 1 hour prior to each show with cash, check, or credit card. Festival seating. Check out Tennessee Valley Players' website at http://www.tennesseevalleyplayers.org or call (865) 201-5913.
All Campus Theatre: Waiting for Godot
June 15, 2017 — June 18, 2017
Category: Theatre
June 15, 16, & 17 @ 7:30pm
June 18 @ 2:00p
Special encore performances: July 8 @ 7:30pm and July 9 @ 2:00pm
Director Holly Montgomery and All Campus Theatre present Beckett's absurdly existential, existentially absurd Waiting for Godot. Performances are $15 general admission, $10 for students with ID. Advanced tickets available at https://www.eventbrite.com/e/waiting-for-godot-tickets-34801198321.
Waiting for Godot tells the story of two men, Estragon and Vladimir, as they wait by a barren tree for the arrival of someone named Godot. While waiting, they quarrel, dance, contemplate suicide, eat, sleep, and discuss philosophy, religion, life, and death. As night draws near, they meet a Master and his Slave, and a young Boy claiming that he has been sent by Mr. Godot. When the same events take place the next day, the two men begin to question their existence and the inevitable futility of their wait for Godot, in what The NY World Telegram describes as "a portrait of the dogged resilience of a man's spirit in the face of little hope."

Information: carolyn@modernstudio.org or (865) 776-2295
At Modern Studio, 109 W Anderson Ave, Knoxville, TN 37917. Information: 865-323-2425, www.modernstudio.org
7th Annual Nief-Norf Summer Festival
June 12, 2017 — June 26, 2017
Category: Festivals & special events, Free event and Music
nnSF began as a percussion chamber music festival back in 2011, and has grown into a multi-faceted think-tank for the exchange of ideas surrounding contemporary music. Each year, dozens of composers, interpreters, and scholars gather to create, discuss, and analyze both the classics and the newer, unknown gems in contemporary chamber music. Friendships are formed, collaborations are forged, and concerts are presented nearly every day for two weeks.

Here are a few of the highlights that we have in store at the the 2017 Nief-Norf Festival:

/// Musician, visual artist, and instrument builder Ellen Fullman will perform her Long String Instrument, an installation she has been developing for more than 30 years, which was recently covered by The Guardian. She will be in residence building the installation in preparation for her performance in collaboration with cellist Theresa Wong at the Ewing Gallery in the University of Tennessee's Art & Architecture Building on Saturday June 24th at 7:30PM.

/// Carolyn Chen, one of our International Call for Scores winners, will be in town to work with our performance fellows on her new work for mixed piano quartet Sentence. On Saturday June 17th, we will also offer the world premiere of Chen's Hamlet, her 30' sextet for percussionists, at UT's Sandra G. Powell Recital Hall.

/// We will welcome Nina Young, 2015-16 Rome Prize winner and visiting faculty at the Peabody Institute, as our first week's Composer-in-Residence. Young's works will be featured on events beginning on the opening faculty concert on Monday June 12th, and wrapping up on Saturday June 17th.

/// As always, there is a heavy research component to nnSF, led once again by our very own Kerry O'Brien. This year our Research Summit has been swapped out for The Society for Minimalist Music's 6th International Conference (MinSoc). Dozens of scholars of musical minimalism from around the globe will be visiting Knoxville to share their professional thoughts surrounding music and minimalism.
And more! Information available at www.niefnorf.org
Union Ave Books: Author Silas House
June 10, 2017 — June 10, 2018
2:00pm
Category: Free event and Literature & readings
Sunday, June 10, 2pm - Join us in welcoming best-selling author Silas House as he reads from and signs his new novel, Southernmost.
Kirk's Reviews describes Southernmost as "A road novel that mixes warmth, empathy, tragedy, and hope. Southern novelist House's (Eli the Good, 2009, etc.) new book is a paean to the wisdom of the heart and the remarkable ability of humans to listen to that wisdom despite a lifetime of believing (or preaching) intolerance."
When a flood washes away much of a small community along the Cumberland River in Tennessee, Asher Sharp, an evangelical preacher there, starts to see his life anew. He has already lost a brother due to his inability to embrace his brother's coming out of the closet. Now, in the aftermath of the flood, he tries to offer shelter to two gay men, but he's met with resistance by his wife. Furious about her prejudice, Asher delivers a sermon where he passionately defends the right of gay people to exist without condemnation.
In the heated battle that ensues, Asher loses his job, his wife, and custody of his son, Justin. As Asher worries over what will become of the boy, whom his wife is determined to control, he decides to kidnap Justin and take him to Key West, where he suspects that his estranged brother is now living. It's there that Asher and Justin see a new way of thinking and loving.
Southernmost is a tender and heartbreaking novel about love and its consequences, both within the South and beyond.
Free and open to the public. UNION AVE BOOKS, 517 Union Avenue, Knoxville, TN 37902. Information: 865-951-2180, www.unionavebooks.com
Knoxville Children's Theatre: Sleeping Beauty
June 9, 2017 — June 25, 2017
Category: Kids & family and Theatre
Knoxville Children's Theatre, in partnership with The Ritchie Company, will present "Sleeping Beauty & the Seven Sisters," based on the classic fairy tale by Charles Perrault.
The play will be performed June 9 - 25, Thursdays and Fridays at 7 PM; Saturdays at 1 PM and 5 PM; Sundays at 3 PM. KCT reboots the classic story amidst the color and pageantry of France. The happy life of Briar-Rose is interrupted by a curse from one of the Seven Wise Sisters of Fountainbleau, sending the girl into a deep sleep. Can an ancient wizard and a young soldier come to her rescue with some magic of their own?
The play is performed by 14 talented young actors, from ages 8 to 14.
Knoxville Children's Theatre, 109 E. Churchwell Avenue, Knoxville, TN 37917. Information: 865-208-3677, www.childrenstheatreknoxville.com.
Tomato Head: "With the Eye, for the Mind" by Dino Liddick
June 5, 2017 — August 3, 2017
Category: Exhibitions & visual art and Free event
The image of the tortured artist is cliché because it's often true, and, more so, because we talk about it a lot. In fact we love it. It may be that it appeals to a strange human craving for martyrdom: we love those who suffer for their passions. But not all artists fall on their swords or mutilate their ears; for a whole bunch of them the creative process reflects an earnest desire to bring a burning passion or drive to create into harmony with a good, even calm life.
Dino Liddick is one of the seekers of calm. Dino's exhibit, "With the Eye, For the Mind" is currently hanging in our Market Square location, and the work that comprises the show is built upon a foundation of mindfulness and kindness. Some of that is a reaction to an emotional life, and some is related to sheer practicality. Certainly the artist has responded to emotional crises in his work, but for Liddick, the art isn't merely a kind of therapy: it's a statement of being. "Sometimes somebody will ask me how I feel, and I say, well, look at that painting – that's how I feel." On his website, he writes, "Rather than pulling ideas from the mind to produce 'art,'" he, "practices clearing his mind through the process of a piece."
Rather than formulate a work, Liddick hopes the piece will come together intuitively without too much conscious involvement. It's an effort to feel rather than to think. When he's moved by a subject or situation, Dino tries "to go home and reach that feeling, and let that feeling come into shape. I try to paint the feeling and then put in the shapes – I don't try to the paint the shapes and then put in the feeling."
"With the Eye, for the Mind" by Dino Liddick will be on view at the downtown Knoxville Tomato Head on Market Square from June 5th through July 2nd. The exhibit will display at the West Knoxville Gallery Tomato Head from July 4th through August 3rd.
Tomato Head, 12 Market Square (865-637-4067) and 7240 Kingston Pike, Suite 172 (865-584-1075), in Knoxville. http://thetomatohead.com
Dogwood Arts: Regional Art Exhibition
June 2, 2017 — June 30, 2017
Category: Exhibitions & visual art, Fine Crafts and Free event
The Dogwood Arts Regional Art Exhibition was developed to showcase and award the finest artists of our region. Fine art encompassing all styles and genres from both emerging and established artists has been selected by juror Leslie Noell, Director of Programs at Bakersville, North Carolina's Penland School of Crafts.
June 2, 2017: Opening & Award Ceremony 5:30-8:30 (awards at 7 PM).
Dogwood Arts, 123 W. Jackson Ave, Knoxville, TN 37902. Information: 865-637-4561, www.dogwoodarts.com