Calendar of Events
Saturday, June 3, 2017
The Gentle Barn: Aces for Animals
June 3, 2017 — June 4, 2017
Category: Fundraisers
KNOXVILLE LET'S DO THIS! Let's make Knoxville volleyball great again. We love traveling to other places for tournaments, but it's time we show some volleyball love to our beloved city, wouldn't ya say? Jun 3 at 8 AM to Jun 4 at 8 PM at McFee Park,
917 McFee Rd, Knoxville, Tennessee 37934 you can do just that and benefit The Gentle Barn.
Spread the word to all your friends around town and surrounding areas and get your teams together for this exciting event. It's been 4 years since Knoxville has had a large outdoor volleyball tournament. Four. Long. Years. *Aces for Animals* (the first of hopefully many more to come) is a 2-day grass tourney in conjunction with Grasshopper Volleyball benefiting The Gentle Barn Tennessee. Come support the community and help Knoxville volleyball grow. We're SO stoked and looking forward to bringing competitive outdoor volleyball back to Knoxville!
Visit https://www.facebook.com/events/121876885036219/ for more informatin.
YOUR MUST REGISTER YOUR TEAM HERE! --> https://vollis.bracketpal.com/signup
Zoo Knoxville: 30th Annual Zoofari
Category: Fundraisers
Zoo Knoxville will hold its 30th annual Zoofari with the theme of "Tale of Two Tigers," tied to the opening of Tiger Forest. Join the excursion beginning at 6:30PM with a festive cocktail hour and silent auction followed by seated dinner at 8 p.m., live auction at 9 p.m. and then live entertainment and dancing to cap off a one-of-a kind evening that could only be brought to you by Zoo Knoxville.
June 3 @ 6:30 pm - 11:55 pm, $500 per ticket; $5,000, table of 10
zoofari@zooknoxville.org or (865) 637-5331.
Zoo Knoxville, 3500 Knoxville Zoo Drive, Knoxville, TN 37914. Open every day except Christmas. Information: 865-637-5331, www.zooknoxville.org
Secret City Festival: Celebrate Our Heroes
Category: Festivals & special events and History & heritage
Celebrate Our Heroes is a celebration of our armed forces and emergency response teams. This year's emphasis will be on WWII. Witness reenactments of typical European Theater battles, visit with veterans and hear their stories, visit the historical displays and experience life during WWII. Veterans of all eras welcome!
More to follow!
Bijou Theatre: David Francisco and the Premier of Back to Blackbird
Category: Music
Joy of Music Ride and Poker Run Fundraiser
Category: Fundraisers
Join fellow Harley-Davidson enthusiasts at Two Doors Down in Maryville on Saturday, June 3 at 10:00AM. Bring $20 for yourself, $10 per passenger and $10 per non-rider. Eat some BBQ then follow the map to several area destinations. Pick up a playing card at each. At the end there will be prizes for the best and worst hands. Proceeds benefit the Jeff Breazeale Foundation which supports Joy of Music school.
Joy of Music School, 1209 Euclid Avenue Knoxville, TN 37921. Information: 865-525-6806, www.joyofmusicschool.org
Historic Ramsey House: Statehood Day
Category: Free event and History & heritage
Ramsey House was built in 1797 by Knoxville's first builder, Thomas Hope for Francis Alexander Ramsey, one of Knoxville's first settlers. Celebrate Statehood Days with one of the founding Families of Knoxville, and enjoy a free tour of Ramsey House. After the tour, enjoy vintage baseball featuring local teams on the lovely grounds of Historic Ramsey House.
Historic Ramsey House, 2614 Thorngrove Pike, Knoxville, TN 37914. Information: 865-546-0745, www.ramseyhouse.org
Crescent Bend House & Gardens: Statehood Day
Category: Free event and History & heritage
Crescent Bend House & Gardens is one of the Southeast's finest house museums and gardens. Built in 1834 by Drury Paine Armstrong, Crescent Bend was once a 900-acre working farm and so named for its prominent setting overlooking a majestic crescent bend in the Tennessee River just west of downtown Knoxville. Enjoy free tours today, in celebration of Tennessee Statehood Day!
Crescent Bend House & Gardens, 2728 Kingston Pike Knoxville, TN 37919. Information: 865-637-3163, www.crescentbend.com
Ijams Nature Center: Volunteer Open House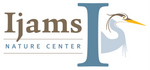 Category: Free event and Science & nature
Want to volunteer at Ijams? Come to one of our open house events for prospective volunteers! If you think our animals are wild, come meet our volunteers! We will be hosting three open house events where you can meet our Volunteer Coordinator and learn how you can make a difference! More info: lbird@ijams.org
Ijams Nature Center, 2915 Island Home Ave, Knoxville, TN 37920. Hours: Grounds and trails open during daylight hours. Call for Visitor Center hours. Information: 865-577-4717, www.ijams.org
Bike Boat Brew & Bark
June 3, 2017
10 am - 5 pm
Category: Culinary arts, Festivals & special events, Free event, Kids & family and Science & nature
Bike Boat Brew & Bark celebrates outdoor adventurers, dog lovers, craft beer enthusiasts, and the community or visitors looking to discover a secret in Knoxville's urban wilderness. It's a place where you can ride your bike, take your boat, bring your dog and grab a great local brew. Explore Knoxville in a new way on this special day! Then live it, experience it, and continue to explore it all year long! We'll show you how at one of our Visitors Center locations below.
At Volunteer Landing in Downtown Knoxville. The day will be filled with Knoxville Powerboat Classic races, Pet Photo Contest by Young–Williams, an Urban Hike with TVA, Slow Ride Bike Tours by KABA, Dock Dog Demos, Hoyt Flyboard demos, Jack Neely Riverwalk tour and Urban Bike Ride with Bike Walk Knox. https://www.visitknoxville.com/events/festivals-events/bike-boat-brew-bark/
Sequoyah Birthplace Museum: Free Admission Day
Category: Festivals & special events, Free event, History & heritage and Kids & family
Join us on Saturday, June 3 at Sequoyah Birthplace Museum in celebration of Tennessee Statehood Day from 9-4 p.m. On June 1, 1796, Congress approved the admission of Tennessee as the sixteenth state of the Union.
Our 1809 Blacksmith shop will be open with demonstrations going on throughout the afternoon. Come out and share the afternoon with living history in our 1800's Dog-trot Log cabin. Learn about Cherokee's in the Civil War and corn husk doll making demonstrations. The museum is named for Sequoyah, a Cherokee, who could not read or write in any language, who perfected a system for reading and writing the Cherokee language so that the nation and its heritage would live forever. All Statehood Day activities are free and also enjoy free admission to the museum.
Sequoyah Birthplace Museum is located at 576 Hwy. 360, Vonore, TN. Information: (423) 884-6246 or www.sequoyahmuseum.org
UT Downtown Gallery: Living On
June 2, 2017 — July 15, 2017
Category: Exhibitions & visual art and Free event
Opening reception: Friday, June 2, 5-9PM
The UT Downtown Gallery is pleased to present "Living On", an exhibition of 24 portraits of holocaust survivors and liberators living in Tennessee by Robert Heller. Heller, a professor in the School of Journalism and Electronic Media at the University of Tennessee since 1986, received his B.S. and M.A. degrees in photojournalism from Syracuse University. He taught photography and graphics for five years at the University of Miami, and was publications designer and photographer at the State University of New York College at New Paltz, and Elmira College in New York. Heller also taught photography at The Center for Photography at Woodstock, New York. His photographs have been selected for numerous juried exhibitions and he continues to do freelance work in both graphic design and photography.
"Living On," has previously been exhibited in museums around the state of Tennessee and at major cities in Poland. A book of the images and accompanying interviews was published by the University of Tennessee Press in spring, 2008. Heller is a member of the National Press Photographers Association, the Society for News Design and the Association for Education in Journalism and Mass Communication, where he has served as head of the Visual Communication Division.
Living On is a project of the Tennessee Holocaust Commission, which is funded by an annual appropriation from the Tennessee State Legislature and by private donations. Assistance in the development of this documentary project was provided, as well, by the Conference on Jewish Material Claims Against Germany, Inc. The traveling exhibition was curated by Susan W. Knowles.
Please visit our website, www.tennesseeholocaustcommission.org, for more information on this and other public outreach programs.
This event is free and open to the public. This exhibition will run through mid-July. The closing date is TBA.
Free admission! UT Downtown Gallery, 106 S. Gay St, Knoxville, TN 37902. Hours: W-F 11-6, Sat 10-3. Information: 865-673-0802, http://web.utk.edu/~downtown
Dogwood Arts: Regional Art Exhibition
June 2, 2017 — June 30, 2017
Category: Exhibitions & visual art, Fine Crafts and Free event
The Dogwood Arts Regional Art Exhibition was developed to showcase and award the finest artists of our region. Fine art encompassing all styles and genres from both emerging and established artists has been selected by juror Leslie Noell, Director of Programs at Bakersville, North Carolina's Penland School of Crafts.
June 2, 2017: Opening & Award Ceremony 5:30-8:30 (awards at 7 PM).
Dogwood Arts, 123 W. Jackson Ave, Knoxville, TN 37902. Information: 865-637-4561, www.dogwoodarts.com