Calendar of Events
Thursday, June 1, 2017
Maryville College: Exhibition by Beauvais Lyons, Althea Murphy-Price, Koichi Yamamoto
June 1, 2017 — September 1, 2017
Category: Exhibitions & visual art and Free event
Reception: September 1 6:00pm - 8:00pm
Stone, Mesh and Metal features prints by faculty from the University of Tennessee-Knoxville School of Art in the school's nationally ranked printmaking program. Beauvais Lyons, Althea Murphy-Price and Koichi Yamamoto are pursuing their art using a variety of printmaking methods including lithography, screenprint and intaglio, reflecting the materials and processes of their chosen media. This exhibition offers a sampling of some of their recent investigations.
Blackberry Farm Gallery (Maryville College), Clayton Center for the Arts: 502 East Lamar Alexander Parkway, Maryville, TN 37804. Information: 865-981-8590, www.ClaytonArtsCenter.com
Scruffy City Orchestra: Summer Reading Orchestra
June 1, 2017 — August 10, 2017
7-9 PM
Category: Free event and Music
This will be a free, fun, lighthearted, easy, no commitment, no pressure time playing music in a large group. This is open to any adult musician whether they belong to Scruffy City Orchestra or not, who wants to give it a whirl. So please spread the word and invite your friends who might want to try it. The details are as follows: Every week, Conductor Ace Edewards will send out a link where we can download and print at least two pieces of music from our computers. We all will sight-read together and play the piece with gusto. There will be no concert this summer, so we are not practicing for a performance. This is totally for our enjoyment and to satisfy our musical appetite. There is only one rule: as we want it to be an equal opportunity summer, you must switch parts on every piece. Very important: There will be no copies available for any musician. You must bring your own copy or you will have nothing to play from.
Rehearsals will still be at Trentham Hall at the back side of First Baptist Church 510 Main Street, Knoxville 37902. We will meet from 7:00-9:00 pm on Thursdays from June 1- August 10, 2017. Again, there is NO cost and NO commitment. Just come along and have fun. To receive more information: scruffycityorchestra@gmail.com. Additional information about the orchestra can be found at http://www.facebook.com/scruffycityorchestra.
Old City Java: Asafe Pereira: Amity
June 1, 2017 — July 31, 2017
Category: Exhibitions & visual art and Free event
Asafe Pereira
Amity serves as a visual love letter to the friends who allow themselves to be vulnerable with me. Every form has a unique characteristics, making them alluring. My longing to create and photograph comes from the desire to know those I love in a deeper way. The vulnerability they share, I reward with anonymity. The familiarity and comfort we indulge in ignites an excitement in me which pushes me to create.
Old City Java / 109 S. Central St., Knoxville
Ijams Hallway Gallery Presents: Brandy Slaybaugh and Miah Weaver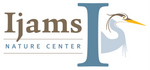 June 1, 2017 — June 30, 2017
Category: Exhibitions & visual art and Free event
Stop by to see both of our exhibits this month by Brandy Slaybaugh and Miah Weaver. Brandy's delicate ink and watercolor pieces and Miah's whimsical collages will captivate you!
Ijams Nature Center, 2915 Island Home Ave, Knoxville, TN 37920. Hours: Grounds and trails open during daylight hours. Call for Visitor Center hours. Information: 865-577-4717, www.ijams.org
Art Out in the CIty
Category: Exhibitions & visual art, Festivals & special events and Fundraisers
Can you believe that we are celebrating 12 years of Knox Pride? We are preparing to kick off a month long of events starting with Art Out In The City.
By now you already know the drill, if you would like to donate a piece of art or own a business and would like to donate a gift card or merchandise, please let us know! This event wouldn't be possible without all of the gracious donations.
There is a $20 cover, $10 for students with a valid student ID, which goes to help keep our Pride Festival Free! With that 210 donation you'll get to feast your eyes on some amazing Art, as well as have some delicious catered food & who could forget all of the beer and wine, you'd like. Now that's what we call a deal.
(Please don't drink and drive) 18+ to enter, 21+ to drink. Tickets available the night of the event.
Join us for this fantastic event!
At the Standard, 416 W Jackson Avenue. http://www.knoxvillepridefest.org/event-list/
Knoxville Writers' Guild: Meeting with Christopher Hebert
Category: Literature & readings
Mark your calendars for our June program! On Thursday, June 1 at 7 p.m. Christopher Hebert will read from his novel, "Angels of Detroit," a tale of survival and suspense in the modern dystopia of Detroit. Hebert will also discuss the challenges of weaving multiple story lines in a compelling narrative.
Author of "The Boiling Season" and winner of the 2013 Friends of American Writers award, Hebert co-edited "Stories of Nation: Fictions, Politics, and the American Experience." His short fiction and nonfiction have appeared in FiveChapters, Cimarron Review, Narrative, Interview, and the Millions. He is a graduate of the University of Michigan and is editor-at-large for the University of Michigan Press. Currently he lives in Knoxville, where he is assistant professor of English at the University of Tennessee.
Please bring a snack to the June 1 KWG meeting if you can! Admission is a suggested $2. Parking is free and plentiful. Enter at the rear of the church, directly off the parking lot. The church is handicapped-accessible.
Knoxville Writers' Guild: Meetings take place at Central United Methodist Church's Fellowship Hall, 201 E. Third Avenue, Knoxville, TN 37917. Information: www.KnoxvilleWritersGuild.org
McClung Museum: Fish Forks and Fine Furnishings: Consumer Culture in the Gilded Age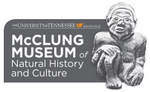 May 26, 2017 — August 27, 2017
Category: Exhibitions & visual art, Free event, History & heritage and Science & nature
During the American Gilded Age, which offered unprecedented access to consumer goods, what one owned or had the ability to buy became an important way to assert one's identity.
The American Gilded Age (1870–1900) was a time of rapid modernization and great expansion of the country's middle class. Though there was also vast income disparity, most Americans experienced an increase in overall quality of life.
Mass manufacturing permitted most people to buy a wealth of new goods, and the growth of trade and travel meant that Americans had new access to, and interest in, goods from around the world. Suddenly, even the middle class could emulate the wealthy, and identity was bound more than ever to what one owned.
From fish forks and fashionable dress, to furniture and fine china, this exhibition explores the seemingly superficial personal and household objects consumed during this era and how they were visible and powerful symbols of wealth, power, and social class. They speak not only to the great change changes occurring in America at the time, but to our continuing preoccupation today with the objects we choose to buy, wear, and display.
McClung Museum of Natural History and Culture, 1327 Circle Park Dr on the UT campus, Knoxville, TN 37996. Hours: Monday-Saturday, 9AM-5PM, Sunday, 1-5PM. Information: 865-974-2144, http://mcclungmuseum.utk.edu
Dollywood's BBQ & Bluegrass Festival
May 26, 2017 — June 4, 2017
Category: Culinary arts and Music
Over 200 shows in 10 days! Featured acts include Steep Canyon Rangers, Dailey & Vincent, Mark O'Connor Band, The Gibson Brothers, Doyle Lawson & Quicksilver and more. Plus a wide offering of smoked and grilled barbecue available throughout Dollywood. Tickets and more information online at http://www.dollywood.com/.
Farragut Museum:Smithsonian Institution Traveling Exhibition
May 25, 2017 — August 27, 2017
10:00AM-4:30PM, M-F
Category: Free event, History & heritage and Science & nature
The Farragut Museum, located inside Farragut Town Hall, 11408 Municipal Center Drive, will host "Roots of Wisdom: Native Knowledge. Shared Science." May 25 through August 27. Museum hours are 10 a.m. to 4:30 p.m. Monday through Friday. Admission is free.
The museum will be open 2 - 4 p.m. on Sunday, Aug. 27, with a special take-home craft for kids. Don't miss your chance to experience these stories of ecological and cultural restoration from Native communities, including the Eastern Band of Cherokee Indians.
This exhibition focuses on local ecosystems that face serious environmental challenges. It addresses the innovative solutions found by Native communities that combine traditional knowledge with science, and features stories of ecological and cultural restoration from the Confederated Tribes of the Umatilla Indian Reservation, Tulalip Tribes, Eastern Band of Cherokee Indians, and Native Hawaiians. "Roots of Wisdom: Native Knowledge. Shared Science." was developed, produced, and circulated by the Oregon Museum of Science and Industry, the Smithsonian Institution Traveling Exhibition Service, and the Smithsonian's National Museum of the American Indian. The exhibition was made possible with funds provided by the National Science Foundation. Four Native community partners graciously shared their restoration stories and their voices throughout the exhibition and the overall project.

For more information or to schedule a tour, contact Historic Resources Coordinator Julia Barham at jbarham@townoffarragut.org or 966-7057, or visit our website at www.townoffarragut.org/rootsofwisdom. Farragut Museum, 11408 Municipal Center Dr, Farragut, TN 37934. Hours: M-F 10-4:30. Information: 865-966-7057, www.townoffarragut.org/museum.
Arrowmont: Triforium: A solo exhibit by Eliza Au
May 24, 2017 — July 5, 2017
Category: Exhibitions & visual art, Fine Crafts and Free event
Triforium – a ceramic installation by artist Eliza Au is on view in the Geoffrey A. Wolpert Gallery at Arrowmont School of Arts and Crafts. The opening reception is Wednesday, May 24, 2017, 5:00 – 7:00 pm. The public is invited.
Triforium, is a site-specific, wall installation created by ceramic artist, Eliza Au. Her work investigates ornamentation in architecture, and how it engages the idea of creating a sacred space. Au finds elegance, beauty, and balance in mathematical relationships and appreciates the technical challenges of creating her work in clay. "I am interested in how a viewer moves through and experiences space, and how this serves as a metaphor for solitude, self-reflection and transformation through time and movement," says Au.
Originally from Vancouver, British Columbia in Canada, Eliza Au received her BFA from the Nova Scotia College of Art and Design and her MFA from the New York State College of Ceramics at Alfred University. She has previously received grants from the Canada Council for the Arts and has taught at various institutions in Canada and the United States, including the Emily Carr University of Art and Design, the Alberta College of Art and Design, Monmouth College in Illinois, and The University of Iowa. She has participated in numerous residencies including The Studio at the Corning Museum of Glass, the Archie Bray Foundation for the Ceramic Arts and the Museum of Contemporary Craft. Forthcoming solo exhibitions will be held at the Northern Arizona University Museum in Fall 2017 and Balitmore Clayworks in Spring 2018.
Arrowmont School of Arts and Crafts, 556 Parkway, Gatlinburg, TN 37738. Gallery hours are Monday – Friday 9:00 am – 5:00 pm and Saturday and Sunday 10:00 am – 4:00 pm. Information: 865-436-5860, www.arrowmont.org
Marble Springs: Farmer's Market
May 18, 2017 — August 31, 2017
Category: Festivals & special events, Free event, History & heritage, Kids & family and Science & nature
The weekly Farmer's Market at Marble Springs is back! Join us every Thursday until September from 3-6 PM. Vendors will be selling fresh, locally-produced products including sauces, seasonal produce, herbs, perennial plants and more (weekly selection will vary).
Marble Springs: 1220 West Gov. John Sevier Highway, Knoxville, TN 37920. Information: 865-573-5508, www.marblesprings.net
Farragut Town Hall: Exhibition by Robert Klassen
May 8, 2017 — June 30, 2017
Category: Exhibitions & visual art and Free event
The Town of Farragut Arts Council presents wood turner Robert Klassen as the featured artist for May and June. The exhibit includes bowls, vases and decorative ornaments in a variety of colors and grains.

Klassen took up wood turning as a hobby in 1998. He studies each year at Arrowmont School of Arts and Crafts in Gatlinburg and serves as a mentor for other wood turners.

He employs a 20-inch variable speed lathe and a 12-inch midi lathe, and primarily uses "off the shelf" cutting tools. He works with domestic and exotic woods, but prefers exotic burls. He utilizes domestic woods like walnut and maple for embellishment techniques like dying and carving. Most of his work is non-utilitarian.

Each month, the work of an artist or group of artists is featured in specially designed cases on the second floor of the rotunda in the Farragut Town Hall. For more information about this exhibit or to access a Featured Artist of the Month application, contact Lauren Cox at lcox@townoffarragut.org or 218-3372 or visit townoffarragut.org/artsandculture.

Farragut Town Hall is open Monday through Friday from 8 a.m. to 5 p.m. and is located at 11408 Municipal Center Drive directly across from the Farragut Branch Post Office. Information: 865-966-7057, www.townoffarragut.org/museum.