Calendar of Events
Sunday, June 4, 2017
National Cancer Survivors Day
Category: Free event and Lectures
Knoxville resident and artist/author/survivor, Jody Sims, will present her story
and new art at the National Cancer Survivors Day event Sunday, June 4, 2017, 3:00-5:00 p.m. at the Sanctuary Vegan Cafe, 151 N Seven Oaks Drive, Knoxville, TN.
National Cancer Survivors Day started 30 years ago as a way to recognize and support people living with cancer. The day is observed in many different ways around the U.S. and in 18 other countries.
Jody will showcase her new series of paintings called "Compassionate Art" which were inspired by her visits to the Gentle Barn Tennessee, a sanctuary for abused and neglected farm animals. Each of Jody's paintings includes an inspirational message. . . as if each animal is thinking or saying it.
Among her many artistic achievements, Jody is the author of the book Soul Provider: Conversations With My Cat, which showcases 20 paintings of her cat's face, along with journal entries of her experience through cancer. The book won a Nautilus Book Award in 2014.
The event is free and open to the public. Guests will have the opportunity to purchase prints or originals and also enjoy complimentary refreshments from the Sanctuary Vegan Cafe, which is owned by local resident Leslie Naylor, who is also a cancer survivor with an amazing story. She will talk about the important role of nutrition in terms of a healthy lifestyle, a healthy planet, and compassion for animals.
For more information visit: www.jodysims.com
Pride Picnic
Category: Culinary arts and Free event
Let's have one more GREAT EVENT for Knox Pride with a Picnic! Come have a great time with great food, friends and games at Tyson Park! This is a fun and very family friendly event, alcoholic beverages aren't permitted (city's rules) and there are lots of games for adults and kids to enjoy.
What we provide: Hamburgers, hotdogs with all the fixings. All paper products.
What you bring: A side dish or desert for people to share and if you are vegetarian, bring something to grill and we will grill it for you. If you're bringing something that needs to be kept cold, please bring a cooler and ice as well. We'll have a few coolers for drinks but space for food is very limited. http://www.knoxvillepridefest.org/event-list/
The Gentle Barn: Aces for Animals
June 3, 2017 — June 4, 2017
Category: Fundraisers
KNOXVILLE LET'S DO THIS! Let's make Knoxville volleyball great again. We love traveling to other places for tournaments, but it's time we show some volleyball love to our beloved city, wouldn't ya say? Jun 3 at 8 AM to Jun 4 at 8 PM at McFee Park,
917 McFee Rd, Knoxville, Tennessee 37934 you can do just that and benefit The Gentle Barn.
Spread the word to all your friends around town and surrounding areas and get your teams together for this exciting event. It's been 4 years since Knoxville has had a large outdoor volleyball tournament. Four. Long. Years. *Aces for Animals* (the first of hopefully many more to come) is a 2-day grass tourney in conjunction with Grasshopper Volleyball benefiting The Gentle Barn Tennessee. Come support the community and help Knoxville volleyball grow. We're SO stoked and looking forward to bringing competitive outdoor volleyball back to Knoxville!
Visit https://www.facebook.com/events/121876885036219/ for more informatin.
YOUR MUST REGISTER YOUR TEAM HERE! --> https://vollis.bracketpal.com/signup
Dogwood Arts: Regional Art Exhibition
June 2, 2017 — June 30, 2017
Category: Exhibitions & visual art, Fine Crafts and Free event
The Dogwood Arts Regional Art Exhibition was developed to showcase and award the finest artists of our region. Fine art encompassing all styles and genres from both emerging and established artists has been selected by juror Leslie Noell, Director of Programs at Bakersville, North Carolina's Penland School of Crafts.
June 2, 2017: Opening & Award Ceremony 5:30-8:30 (awards at 7 PM).
Dogwood Arts, 123 W. Jackson Ave, Knoxville, TN 37902. Information: 865-637-4561, www.dogwoodarts.com
Rala: Handmade Jewelry by Smart + Becker Creative
June 2, 2017 — June 30, 2017
Category: Exhibitions & visual art and Free event
A self-taught artist with a background in creative writing and journalism, a passion for advertising, and an unrelenting drive to make. Ryan-Ashley finds herself crafting copy by day, stringing together minimalist-inspired wearables by night, and reading books in hot baths as often as possible.
Ryan-Ashley has been teaching knitting for 14 years, and facilitates workshops on a variety of subjects including peyote-stitch beadwork, bead-making, fiberwork jewelry, intro. to leatherwork, and a host of other DIY-related topics. New to Knoxville, but eager to dig into the maker community, you can learn about any and all upcoming projects, workshops, and shows at http://www.smartandbeckercreative.com/.
Opening reception: 6-9 PM on Friday June 2.
RALA, 112 W. Jackson Ave, Knoxville, TN 37902. Information: 865-525-7888, https://shoprala.com/
HoLa Hora Latina: Exhibition by Holly Sullivan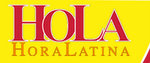 June 2, 2017 — June 22, 2017
Category: Exhibitions & visual art and Free event
Opening reception June 2, 5-9 PM
Holly has been doing illustration for as long as she could hold a pencil. Her focus on the female figure began in high school and became what it is today after completing her degree in Fashion Design at VCU. Most of her work comes from personal thoughts or experience embellished in a playful world of color, texture, linework, detail, and a little of the surreal. Holly draws inspiration from a variety of fashion eras... artists like Friday Kahlo, music, nature... Her love of details is what keeps her creating and constantly challenging herself.
Hours: M-F 11 AM - 4 PM until July 15. Limited schedule through end of August.
Casa HoLa, 100 S. Gay Street, Suite 112, Knoxville, TN 37902. Information: 865-335-3358, www.holahoralatina.org
Theatre Knoxville Downtown: Fools
June 2, 2017 — June 18, 2017
Category: Theatre
By Neil Simon; Directed by Windie Wilson
Leon Tolchinsky is ecstatic. He's landed a terrific teaching job in an idyllic Russian hamlet. When he arrives he finds people sweeping dust from the stoops back into their houses and people milking upside down to get more cream.
The town has been cursed with Chronic Stupidity for 200 years and Leon's job is to break the curse. No one tells him that if he stays over 24 hours and fails to break the curse, he too becomes Stupid. But, he has fallen in love with a girl so Stupid that she has only recently learned how to sit down.
"The brightest, freshest, funniest, wittiest, warmest and happiest to do on Broadway in many a day."
– CBS-TV
Theatre Knoxville Downtown, 319 North Gay Street, Knoxville, TN 37917. Information & tickets: 865-544-1999, www.theatreknoxville.com
Tennessee Theatre: Dirty Dancing
June 2, 2017 — June 4, 2017
Category: Dance, Music and Theatre
Part of the 2016-2017 Broadway at the Tennessee Theatre season!

The 2016-2017 Season concludes just as summer begins to heat up: DIRTY DANCING – THE CLASSIC STORY ON STAGE is the record-breaking live sensation, exploding with heart-pounding music, passionate romance, and sensational dancing. Featuring the hit songs, "Hungry Eyes," "Hey Baby," "Do You Love Me?" and the heart-stopping "(I've Had) The Time Of My Life," you'll truly have the time of your life!
Tennessee Theatre, 604 S. Gay Street, Knoxville, TN 37902. For information/tickets: 865-684-1200, www.tennesseetheatre.com, www.ticketmaster.com
Nasty Woman Art Exhibit
June 2, 2017 — June 4, 2017
Category: Exhibitions & visual art, Free event and Fundraisers
Over 40 artists from the Southeastern United States will exhibit work in the upcoming Nasty Woman Art Exhibit, opening June 2, 2017, with an opening reception at 6pm. Work will be displayed throughout the Old City at Lox Salon, Basement Community Art Studio, Good Golly Tamale and the Gratitude Bar. This exhibit will serve as a fundraiser for the Knoxville Family Justice Center and Girls Rock Camp of Knoxville. 100% of the profits from the sale of artwork and submission fees will go to these charities that support and empower women.
The opening reception will be held on June 2, 6-11 pm at the Basement Community Arts Studio and Lox Salon, located at 103 West Jackson Avenue. Additional venues in the Old City will be participating as well, accepting donations for the fundraiser. The Basement Community Arts Studio will be hosting a Self Empowerment Collage Workshop in conjunction with the exhibition.
The Family Justice Center serves victims of domestic violence and sexual assault, providing them and their children with access to local services in the Knoxville area. The Girls Rock Camp of Knoxville works with girls ages 9-17 to guide the next generation of women in creative expression and collaboration through music. They help to empower young women to work together to solve problems, communicate their unique ideas and viewpoints, and overcome the unique social challenges they face.
The idea of the Nasty Women Art Exhibit was borne from a group of NYC artists who wanted to show solidarity for women's rights. The Knoxville exhibit is one of many national exhibitions organized to demonstrate solidarity among female artists and allies who identify with being a Nasty Woman in the face of threats to roll back women's rights, individual rights, women's healthcare rights, immigration rights, racial and environmental justice. It also serves as a fundraiser to support organizations defending these rights. The first exhibit was at a warehouse in Brooklyn in January 2017 and served as a fundraiser for women's health, raising over $43,000 for the cause. Since then Nasty Women exhibits have spread throughout the globe. https://nastywomenart-knox.wixsite.com/exhibit
The Basement Community Art Studio, 105 W. Jackson Avenue, Knoxville, TN 37902. Information: 865-333-5262, http://www.thebasementartstudio.com
A1LabArts: Porter3 exhibition
June 2, 2017 — June 4, 2017
Category: Exhibitions & visual art and Free event
Opening June 2, 6:00-9:00 PM with additional hours on June 3, 2-5pm and June 4, 2-4pm.
Porter3 is an exhibit displaying the work of John, Barbara, and Elizabeth Porter. Jack has been making wooden sculptures for 40+ years and recently created a series of dulcimers and modified banjos. He typically takes inspiration from nature and often incorporates found objects, such as shells and salvaged metal, into his pieces. Barbara works in a variety of media but specializes in illustration, works on paper, and weaving. She has experience with everything from paper-making to soft sculpture and enjoys working with school children to create large-scale installation pieces. She has contributed anatomical illustrations to a number of academic textbooks. Elizabeth obtained a B.F.A. in mixed media from the University of North Carolina – Asheville and primarily works in illustration, painting, collage, and assemblage. Her most recent series of work consists of paintings on three-dimensional canvases.
A1LabArts @ the Center for Creative Minds, 23 Emory Place, Knoxville, TN 37917. www.a1labarts.com/event/gallery-reserved-elizabeth-porter/
Maryville College: Exhibition by Beauvais Lyons, Althea Murphy-Price, Koichi Yamamoto
June 1, 2017 — September 1, 2017
Category: Exhibitions & visual art and Free event
Reception: September 1 6:00pm - 8:00pm
Stone, Mesh and Metal features prints by faculty from the University of Tennessee-Knoxville School of Art in the school's nationally ranked printmaking program. Beauvais Lyons, Althea Murphy-Price and Koichi Yamamoto are pursuing their art using a variety of printmaking methods including lithography, screenprint and intaglio, reflecting the materials and processes of their chosen media. This exhibition offers a sampling of some of their recent investigations.
Blackberry Farm Gallery (Maryville College), Clayton Center for the Arts: 502 East Lamar Alexander Parkway, Maryville, TN 37804. Information: 865-981-8590, www.ClaytonArtsCenter.com