Calendar of Events
Wednesday, May 1, 2019
Nourish Knoxville: Market Square Farmers' Market
May 1, 2019 — November 23, 2019
Category: Culinary arts, Exhibitions & visual art, Festivals & special events, Fine Crafts, Free event, Kids & family and Science & nature
Hours: Wednesdays from 11 am – 2 pm
Saturdays from 9 am – 2 pm
The Market Square Farmers' Market is an open-air farmers' market located on Market Square in the heart of downtown Knoxville. Everything at the MSFM is grown or made by the vendor in the East Tennessee region. Products vary by the seasons and include produce, eggs, honey, herbs, pasture-raised meat, bread, baked goods, salsas, coffee, artisan crafts, and more. With interactive fountains, delicious local food, and surrounded by shops and restaurants, the MSFM is a perfect family destination.
Free parking is available on Saturdays at several parking garages downtown including the Market Square, Locust Street, Walnut Street, and State Street Garages, as well as in commercial loading zones. Parking is $1 per hour on Wednesdays in all four garages. Short-term parking meters around Market Square are in effect Wednesday and Saturday, and are $1.50 per hour. See downtownknoxville.org for more information on downtown Knoxville parking options. https://www.nourishknoxville.org/market-square-farmers-market/
Tennessee Theatre: Postmodern Jukebox
Category: Music
To usher in the upcoming Twenty-Twenties, famed time-twisting musical collective Postmodern Jukebox will circumnavigate the globe in 2019 on their Welcome to the Twenties 2.0 Tour. The tour is meant to prepare the world for a new decade -- one that Postmodern Jukebox creator Scott Bradlee hopes will see a return to the style and craftsmanship that typified the music of past generations.
"Last time around the 'Twenties gave us Jazz, America's one true art form. Who knows what is possible in the 2020s?" says Bradlee. "One thing that is for sure is that there are a lot of folks that are tired of the clickbait headlines, mindless reality TV, and smartphone addiction that has only served to divide people in the last decade. We're using our small corner of the pop culture space to tell people to forget their troubles, and come join us for a night of celebrating true musical talent and timeless style - live and in real life."
The Postmodern Jukebox, Welcome to the Twenties 2.0 Tour, will host official Twenties 2.0 initiation performance parties in nearly 250 cities.
"When creating a touring version of the Postmodern Jukebox concept, we work on pairing the right talent with the right material and building a unique and amazing experience for Postmodern Jukebox fans," Bradlee says. "Get ready for the most sensational '20s party this side of The Great Gatsby."
Started by Bradlee in 2009, Postmodern Jukebox (PMJ) has gone on to amass over one billion YouTube views with 3.5 million subscribers, and have chalked up more than 1.7 million fans on Facebook. For the past half decade, PMJ has toured the world, playing hundreds of shows to sold-out houses on six continents. They've also performed on shows like "Good Morning America," topped iTunes and Billboard charts, and caught the attention of NPR Music, NBC News and a wide array of celebrity fans.
Tennessee Theatre, 604 S. Gay Street, Knoxville, TN 37902. For information/tickets: 865-684-1200, www.tennesseetheatre.com, www.ticketmaster.com
The Mill and Mine: Dirty Heads with The Hip Abduction
Category: Music
Dirty Heads with The Hip Abduction come to Knoxville's Mill and Mine on Wednesday, May 1 2019 at 8:00 PM (Doors 7:00 PM).
General admission tickets are $26.00 plus fees advance/$30.00 plus fees day of show.
*Patrons under the age of 18 must be accompanied by a parent or legal guardian. This is a standing room only venue.*
The Mill & Mine, 227 W. Depot Avenue, Knoxville, TN 37917. Tickets/information: http://themillandmine.com
Elkmont Exchange: A Pint and a Purpose
Category: Festivals & special events and Fundraisers
Elkmont Exchange is generously donating $1 to Discover Life in America for every pint they sell on Wednesday, May 1st! Elkmont's efforts will be to try and match MINI of Knoxville's overall donation, so come help us hit the mark! Every pint counts!
Our evening kicks off at 5:00 pm. You can meet our board and learn about the wondrous biodiversity living within the Great Smoky Mountains National Park. Can't make dinner? No worries! Every pint sold on May 1st will help support our work in the Smokies! Lunch or dinner! Our event will run through 9pm, so come join us when you can.
MINI will also have vehicles on display at Elkmont's entrance for you to look over and they might even have a gift for you too. Thanks again to MINI of Knoxville for sponsoring this event!
Sweet P's Barbeque & Downtown Dive: World's Fair Day
Category: Culinary arts, Festivals & special events and Kids & family
Wednesday at 11 AM – 9 PM
Sweet P's Barbeque & Downtown Dive
410 W Jackson Ave, Knoxville, Tennessee 37902
Sweet P's Downtown Dive is celebrating the 37th anniversary of the 1982 World's Fair with food and drink specials at 1982 prices. Bud Light will be $1 and Cherry Coke just 50 cents, as well as Frito Pies for $2. Chris Ford, owner of Sweet P's Barbeque, owns the trademark for the 1982 World's Fair logo and will award any customer who can complete a Rubik's Cube in 2 minutes or less win a $15 Sweet P's gift card . Children will receive vintage coloring books that were distributed free at the fair. Bring in your Worlds Fair season pass and receive a free pork sandwich! https://www.facebook.com/events/2139025219550338/
Pellissippi State Community College: Interior Design Technology Showcase
April 29, 2019 — May 3, 2019
Category: Exhibitions & visual art and Free event
Charrette and interior design concepts by Pellissippi State IDT students
Hardin Valley Campus of Pellissippi State: 10915 Hardin Valley Road, Knoxville, TN 37932. Bagwell Center Gallery hours: M-F 9 AM - 9 PM. Information: 865-694-6405, www.pstcc.edu/arts
Knoxville Children's Theatre: Little Women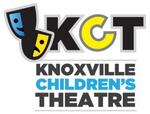 April 26, 2019 — May 12, 2019
Category: Kids & family and Theatre
Knoxville Children's Theatre will present a live stage adaptation of the beloved children's novel Little Women, by Louisa May Alcott. The play will be performed April 26 through May 12: Thursdays and Fridays at 7 PM, Saturdays at 1 PM and 5 PM, and Sundays at 3 PM.
Little Women is one of the most widely read novels of all time and named one of the "Top 100 Books for Children" by the National Education Association. As another Christmas arrives with Mr. March still off at the war front, Mrs. March's daughters are growing up to be strikingly different from each other. Jo is willful, impulsive, and temperamental, whereas Beth is humble and selfless. Meg does not see a future outside her hometown, whereas Amy dreams of Europe. Jo and Laurence are inseparable in their youth, but which of the "Little Women" will he marry? And if "Laurie" is too conventional for Jo, what kind of man will she ever end up with? Ripe with life lessons about the change from child into young adult, Little Women is a timeless American classic.
The play is performed by 14 talented young actors, from ages 12 to 17. The March sisters are portrayed by 4 veteran KCT performers: Brycen Ritchie plays Jo, Emma Stark plays Amy, and Beth is played by Maddy Grace Payne. Campbell Ella plays the oldest March sister Meg, while the sisters' mother, Mrs. March, also known as Marme, is played by Kennis Van Dyke. The girls' friend Laurence is played by Dale Gross. The play is directed by KCT student intern, Charlotte Stark. The production team includes 3 students from the L&N STEM Academy. KCT is east Tennessee's leading producer of plays for children.
Tickets are $12 per Adult, $10 per child. Reservations are strongly recommended. Group rates are available for groups of 12 or more by making advance reservations by phone. Knoxville Children's Theatre, 109 E. Churchwell Avenue, Knoxville, TN 37917. Information: 865-208-3677, www.knoxvillechildrenstheatre.com
The Venue at Lenoir City: Steven McQuilkin Exhibition
April 25, 2019 — July 10, 2019
Category: Exhibitions & visual art and Free event
Featuring recent works by local artist Steven McQuilkin
Address: 7690 Creekwood Park Blvd, Lenoir City, TN 37772
Viewing hours: Tue-Fri 8:30 AM - 5 PM
www.venuelc.com
Clarence Brown Theatre: The Madwoman of Chaillot
April 24, 2019 — May 12, 2019
Category: Theatre
By Jean Giraudoux. Translated by Laurence Senelick.
CBT Mainstage
Starring Carol Mayo Jenkins
A group of corrupt oil men want to drill right under the streets of Paris. But Countess Aurelia and her band of eccentric followers are having none of it! a treasure of French poetic satire since its premiere in 1945, the characters, the absurdities, and the political commentary seem just as relevant today.
Clarence Brown Theatre, 1714 Andy Holt Ave on the UT campus, Knoxville, TN 37996. For information: 865-974-5161, www.clarencebrowntheatre.com. For tickets: 865-974-5161, 865-656-4444, www.knoxvilletickets.com
Tennessee Valley Unitarian Universalist Church: Exhibit by Robert H. Thompson and Anita DeAngelis
April 13, 2019 — June 12, 2019
Category: Exhibitions & visual art and Free event
Free and open to the public
Reception Friday, April 19, 6:00 to 7:30 pm. Artists' talks at 6:30 pm.

Robert H. Thompson
Robert H. Thompson paints words -- ideas and phrases -- which appear as realistic physical objects existing in landscape settings. The landscape settings are reproductions of paintings by other artists, which Thompson modifies by adding words painted with acrylic paint. (This practice was extensively developed by artist and Chattanooga-area native Wayne White.) Describing the resulting images as "something like illustrated fragments of haiku," Thompson tries to create modestly benign dreamlike (surrealistic) images that might lead viewers to experience modestly benign creative responses as the left sides of their brains (verbal processing) and right sides (visual processing) try to work together to sort things out.

Anita M. DeAngelis
In Repose is a collection of drawings of retired racing greyhounds. While the dogs are known for running at great speeds in short burst upwards of 45 miles per hours, the dogs represented in this work are now adopted into homes and intentionally depicted in a resting state. Greyhounds are one of the oldest breeds of dogs, and they are the only breed named in the Bible (Proverbs 30:29-31, King James Version). Racing greyhounds are often misunderstood. While their racing lives are greatly scheduled, transitioning from an athlete to a pet is a significant change in lifestyle requiring adjustment to new families and living in a home. They are typically gentle, quiet, and loyal dogs, and most find pet homes upon retirement from the racing industry.
Tennessee Valley Unitarian Universalist Church, 2931 Kingston Pike, Knoxville, TN 37919. Gallery hours: M-Th 10-5, Su 10-1. Information: 865-523-4176, www.tvuuc.org
Art Guild at Fairfield Glade: A Breath of Fresh Art
April 5, 2019 — May 1, 2019
Category: Exhibitions & visual art, Fine Crafts and Free event
The Art Guild at Fairfield Glade presents the Spring Show: "A Breath of Fresh Art!"
This is a People's Choice Art Show, where the winning entries are chosen by the viewers. Please join the members of the Art Guild for the show's opening reception scheduled for Friday, April 5, from 5:00 – 7:00 p.m., at the Plateau Creative Arts Center (PCAC), located at 451 Lakeview Drive in Fairfield Glade.
A special added attraction at the reception will be performances by the Plateau Women's Chorus. This talented choral group will delight the art show gazers with selections from their upcoming concert, "Through the Rainbow: From Bach to Bebop!"
In addition to casting ballots at the show's reception, visitors can enjoy the Spring Show and cast a vote for their favorite Spring Show submissions at any time during the show's run from April 5th through May 1st. Artwork at the Spring Show includes watercolor, acrylic, and oil paintings, as well as photography, jewelry, pottery, woodwork, and other three-dimensional artwork. The Peoples' Choice Awards will be presented at the First Friday Reception on May 3rd.
The handicapped accessible PCAC gallery hours are 9:00 a.m. – 4:00 p.m., Monday through Saturday. For additional information about the Art Guild at Fairfield Glade, call the PCAC at 931-707-7249 or visit www.artguildfairfieldglade.net.
Knoxville Botanical Garden and Arboretum: Story Thyme
April 3, 2019 — October 30, 2019
Category: Free event, Kids & family and Literature & readings
Grow with us! Pre-school age children are invited to join the Knoxville Botanical Garden and Arboretum for Story Thyme in the Garden. Every week we'll learn a new theme as we explore the garden, read a story book, and do a fun craft. Remember: Story Thyme is rain or shine!
When: Every Wednesday from 10:30 to 11:30 a.m. from April through October
Where: Outdoor Explorer Classroom, located at 2649 Boyd's Bridge Pike, Knoxville, TN 37914
Cost: FREE for Garden members and 37914-37915 neighbors; $5 suggested donation for participating non-members
Questions? Call us at 865-862-8717 or email info@knoxgarden.org
Knoxville Botanical Garden and Arboretum, 2743 Wimpole Ave, Knoxville, TN 37914. Hours: Gardens open daily from dawn to dusk. Information: 865-862-8717, www.knoxgarden.org