Calendar of Events
Thursday, May 16, 2019
Knoxville Symphony Orchestra: An American in Paris

May 16, 2019 — May 17, 2019
7:30 PM
Category: Music
Part of the Knoxville Symphony Orchestra's 2018-2019 Moxley Carmichael Masterworks Series.
KSO's final Masterwork of the season brings the classic story of "An American in Paris" to the concert hall with two engaging performances. A performance of Joaquín Rodrigo's "Concierto de aranjuez" features Jason Vieaux, Grammy award-winning guitarist. Vieaux's artistic mastery and passion for education have made him a pioneer in the classical guitar world. The program also includes Michael Schachter's "Five-Six-Seven-Eight," a piece dedicated to dance, and Ravel's Rapsodie espagnole. The final performance of the evening is George Gershwin's "An American in Paris."
Thursday and Friday evenings at 7:30 PM at the Tennessee Theatre, 604 S. Gay Street, Knoxville, TN 37902. Tickets and information: 865-291-3310, www.knoxvillesymphony.com
Bijou Theatre: Nick Lowe: Solo Acoustic
Category: Music
Nick Lowe has made his mark as a producer (Elvis Costello-Graham Parker-Pretenders-The Damned), songwriter of at least three songs you know by heart, short-lived career as a pop star, and a lengthy term as a musicians' musician.
But in his current 'second act' as a silver-haired, tender-hearted but sharp-tongued singer-songwriter, he has no equal. Starting with 1995's 'The Impossible Bird' through to 2011's 'The Old Magic,' Nick has turned out a fantastic string of albums, each one devised in his West London home, and recorded with a core of musicians who possess the same veteran savvy. Lowe brings wit and understated excellence to every performance, leading Ben Ratliff of the New York Times to describe his live show as "elegant and nearly devastating."
Bijou Theatre, 803 S. Gay Street, Knoxville, TN 37902. Information/tickets: 865-522-0832, www.knoxbijou.com, www.ticketmaster.com
Keep Knoxville Beautiful: Happy Hour and Trash Scour
Category: Festivals & special events and Fundraisers
Keep Knoxville Beautiful will be hosting a happy hour and trash scour at Central Depot on Thursday, May 16, from 6:00 p.m. to 9:00 p.m. The event will kick off at Central Depot, 103 W Depot Ave.
Volunteers will be cleaning up the Old City Central Depot District to create a clean and beautiful area for people to enjoy the thriving businesses within this area. After the cleanup, Central Depot will be hosting a pint night benefiting Keep Knoxville Beautiful!
A collaboration beer is being provided by ELST Brewing Company, Hops on the Spot and the students of the 2019 Winter Session Professional Brewing/Distilling Technology (PBDT) program of the Brewing and Distilling Center (BDC). The PBDT students designed the beer recipe that will be brewed by the brewers and students at the ELST Brewery. The beer will then be presented to the public at Central Depot Bar, and all donated proceeds of the ELST/BDC Double IPA will be given to Keep Knoxville Beautiful.
Dan Leonard, Brewer and Co-Owner of ELST Brewing is a former student of Dr. Todd White, President of the Brewing and Distilling Center. "Dan is a great brewer and the Brewing and Distilling Center students are proud to be collaborating with him; just as we are proud and so happy for Dan and his partners at Knoxville's newest brewery," says Dr. White. "Keep Knoxville Beautiful is an amazing and productive organization that we are honored at which to be associated. And, then, Will at Central Depot is generous to open his establishment to this fun cause and event, and in addition to the ELST/BDC beer, portions of the rest of the taps proceeds will go to the event."
Participants can sign up on the Upcoming Events tab at keepknoxvillebeautiful.org. All volunteer supplies will be provided by Keep Knoxville Beautiful.
James White's Fort: Dinner Series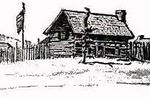 Category: Culinary arts and Festivals & special events
Fire and Feast - This will be the last dinner until Fall/Winter.
Doors open at 5:30PM and the dinner will commence at about 6:30PM.

We're adding more FIRE to our Fire & Feast Dinner! Phillips Forged Knives will be working in the original blacksmith shop on the grounds of James White's Fort! John crafts amazing cutlery that's even been celebrated by Chef Sean Brock. This is your opportunity to see this Master Craftsman doing what he does best!
Pretentious Beer Co will be on hand all evening with complimentary craft beer!

Oliver Royale is donating the bartender to serve cocktails for the evening. Weather permitting, we will serve dinner in the historic Fort courtyard.

Tickets are $95. https://squareup.com/store/olibea/item/jwf-dinner-fire-feast
James White's Fort, 205 E. Hill Ave, Knoxville, TN 37915. Information: 865-525-6514, www.jameswhitefort.org
Giveback at Southern Rail Food Truck Day
Category: Culinary arts, Free event, Kids & family and Music
A portion of the proceeds benefit Mabry-Hazen House!
3rd Thursday Food Truck Park
Blue Slip Winery, 306 West Depot Avenue Knoxville, TN, 37917
Enjoy great food from some of Knoxville's tastiest food trucks, & jam out to live music! Free Event, all ages
https://www.southernstationtn.com/
UT Arboretum Society: Author Vince Staten
Category: Free event, Lectures and Literature & readings
Want some different ideas for your summer vacation this year? Author Vince Staten has a few places in mind. He will share those ideas from three of his travel books at UT Arboretum Auditorium.
He calls the program "A Travel Talk About the Places the Other Travel Talks Won't Talk About."
Author of 15 books, two appearances on the Today Show and an appearance on David Letterman, Staten will spotlight his books "Real Barbecue, A Guide to the Best Barbecue Joints in America;" "Kentucky Curiosities, a Travel Guide to Unusual Places in Kentucky;" and "Unauthorized America: A Travel Guide to the Places the Chamber of Commerce Won't Tell You About." In addition to his 3,000 magazine and newspaper articles, Staten was elected Homecoming Queen at University of Tennessee in 1970. Many years later, he finds his reputation as a rapscallion remains intact.
Barbecue, Kentucky and scandal sites throughout the U.S. will be the focus of his talk. Want to learn about the best back alley barbecue joints in a new town? Want to visit Kentucky but you don't care about seeing horses? For something completely different, Staten can guide you to the places the Chamber of Commerce won't tell you about: scandal sites and crime scenes, birthplaces of the rich and the infamous and death sites of nefarious.
Staten will have books available for signing and purchase. This is a free program offered by the University of Tennessee Arboretum Society. No registration is required. To learn more about this program or the UT Arboretum Society, go to www.utarboretumsociety.org. For more information on the program, call Michelle Campanis at 865-483-7277.
Art Guild of Tellico Village: May Meeting with Judy Lavoie
May 16, 2019
9:30 AM - 12:30 PM
Category: Exhibitions & visual art, Free event and Lectures
The Art Guild of Tellico Village will have the talented Local artist, Judy Lavoie, as our featured speaker.
Judy, an AGTV member will present an interesting and informative program on how to create a painting, from start to finish. She'll show step-by-step progress of one of her newest watercolor paintings, "Sorghum Maker," while sharing her inspiration, tips, techniques, and materials. Judy has been painting for nearly 40 years, in watercolors and acrylics, on paper, canvas and scratchboards. She was awarded "Best Of Show" in the 2018 Tennessee Watercolor Society Exhibition. She was also named "2019 Wildflower Pilgrimage Artist of the Year" in conjunction with the 69th Annual Great Smoky Mountain Wildflower Pilgrimage, held annually in April. She currently has a solo exhibition at the Rarity Bay Community Activity Center through the end of June.
You can see more about Judy on her Artists Site www.judy-lavoie-art.com
Top floor of the Tellico Village Yacht Club. Light refreshments and beverages will be served before the speaker presents. https://www.tellicoartguild.org/
Third Thursday at Maple Hall
Category: Free event and History & heritage
MAY 16, 2019 6:30 PM – 8:30 PM
Realtor-scholar Jennifer Montgomery, will be talking about her years-long project of outlining the old cross-country route known as the Dixie Highway, a major factor in Knoxville's transportation history between 1915 and 1960. It played a major role, for better or worse, in making Kingston Pike what it is today.
As always, Maple Hall will be offering a menu of delicious food, craft beers, and custom cocktails for the occasion. Admission is free. Please note event is 21+.
414 S Gay St, Knoxville, TN 37902
Information: 865-300-4559, www.Knoxvillehistoryproject.org
Knoxville Entrepeneur Center: Crowdfunding Workshop
May 16, 2019
12:00-1:30PM
Category: Classes & workshops and Free event
Thursday, May 16, 2019 at 12:00- 1:30 PM.
Ten years ago it didn't exist. But in 2015 crowdfunding raised over $34 billion worldwide. Soliciting contributions from a large number of people, especially those in the social media community, has become an important way to get maker businesses off the ground. Learn from people who have beenthere and donethat at the next Make. Learn. Grow. lunch-and-learn session on crowdfunding: how to gain support and money from your online community! Local makers who used crowdfunding as they launched their businesses will share their experiences, what worked (and maybe what didn't), which platform best suited their needs, and tips for other makers needing a boost for their own enterprises. This workshop is on May 16 at noon at the Knoxville Entrepenuer Center on Market Square,n17 Market Square #Suite 101, Knoxville, Tennessee 37902 .
MAKE. LEARN. GROW. is an informal lunch-and-learn series for makers led by local experts to help you grow your business. Tickets are free but very limited! If you've registered and for any reason you can't attend, please let us know ASAP so we can offer your spot to the next person on the list.
BYOL - Bring your own lunch. Drinks provided.
Reservations at https://www.facebook.com/events/361966774426646
Presented by The Maker City and Knoxville Entrepreneur Center.
PechaKucha Night Knoxville
Category: Festivals & special events
PKN Knoxville Volume 31
Hosted by PechaKucha Night Knoxville and The Mill & Mine
Thursday at 6:30 PM – 10:30 PM
At The Mill & Mine, 227 West Depot Avenue, Knoxville, Tennessee 37917
Mill & Mine is hosting our 31st Pecha Kucha event!
// Doors @ 630
// Presentations Start @ 720
// Donations support future Pecha Kucha Knoxville Nights. $5 / person is recommended & appreciated!
PRESENTERS:
Lila Honaker
Lee Zimmerman
Teresa Sheppard
Madelyne Cunningham
Bailey Foster
Jenny Salata / April Burger
Joshua Shore
Monika Miller
Sarah Shabaro
// Spread the word and invite your friends!
// Family friendly however the content is uncensored.
https://www.facebook.com/events/379555329311925/
Knoxville Botanical Garden & Arboretum: BioBlitz in the Gardens
May 13, 2019 — May 17, 2019
Category: Festivals & special events, Free event and Science & nature
Hosted by Knoxville Botanical Garden & Arboretum and Discover Life in America
Knoxville Botanical Garden & Arboretum 2743 Wimpole Ave, Knoxville, TN, Knoxville, Tennessee 37914
Do you love plants? Birds? Bees? Butterflies? Living things in general? We need your help! We are celebrating National Public Gardens Week by partnering with Discover Life in America to host an exciting BioBlitz. You are invited to join us in a communal citizen-science effort to record as many species within the grounds of the Knoxville Botanical Garden and Arboretum as possible using the iNaturalist smartphone application.
BioBlitz Schedule
9 a.m. - 4 p.m. Monday, May 13: Discover Life in America is kicking off the first day of the BioBlitz. DLIA will bring nets, jars, magnifying glasses, and help you identify your observations using the iNaturalist app
9 a.m. - 4 p.m. Tuesday, May 14 - Friday, May 17: Check in with Garden staff and volunteers in our Visitors Center for tools, resources, and help identifying your observations using the iNaturalist app
You don't need to wait for the BioBlitz in the Gardens to start making observations. Download the iNaturalist app and visit us any time to help us catalogue the diversity of life across the Knoxville Botanical Garden and Arboretum. Questions? Email amanda@knoxgarden.org for more information.