Calendar of Events
Tuesday, April 16, 2019
Vol Tango: Argentine Tango Club Weekly Class & Practica
April 16, 2019 — December 31, 2020
Category: Classes & workshops, Dance and Free event
Tuesday evenings 6:15-8 PM - Join us for FREE classes to learn and practice Argentine tango! Our meetings are at the Hollingsworth auditorium in the AG campus. Plenty of parking! No partner or previous experience needed. Beginners encouraged!
The purpose and aim of Vol Tango is to create and promote an Argentine Tango community on the University of Tennessee campus. This includes organizing tango dancers on campus, hosting open practice sessions (practicas), lessons, social dances (milongas), and inviting guest instructors and liaising with the off-campus tango community.
Contact Email: voltango@utk.edu
Phone Number: 865-974-9699
https://utk.campuslabs.com/engage/organization/VolTango
The Arts at Pellissippi State: Spring Jazz & Bluegrass Concert
Category: Free event and Music
Performance takes place in the Clayton Performing Arts Center.
At Pellissippi State, we're all about providing opportunities to all. The Arts at Pellissippi State — through free and inexpensive theatre and musical productions, art exhibits and faculty lectures — ensures everyone can experience the transformative power of the arts. All events take place on the Hardin Valley Campus, 10915 Hardin Valley Road, Knoxville, TN 37932. Information: 865-694-6405, www.pstcc.edu/arts
Bijou Theatre: The Head and the Heart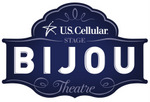 Category: Music
Knox Heritage: Walking Tour of Chilhowee Park
Category: Free event and History & heritage
Please join Knox Heritage and Jennifer Montgomery of Trotta Montgomery Real Estate for Preservation Network: A Walking Tour of Chilhowee Park, on Tuesday, April 16th at 6:00pm.
The walking tour will take place at Chilhowee Park located at 3301 E. Magnolia Avenue. The tour will begin at the historic bandstand.
Chilhowee Park is a public park, fairgrounds and exhibition venue located off Magnolia Avenue in East Knoxville. Developed in the late 19th century, the park is now home to the Tennessee Valley Fair, and hosts several dozen expositions annually. The land that became Chilhowee Park was initially part of a dairy farm purchased by Professor Fernando Cortes Beaman (1836–1911) in 1875. In 1910 and 1911, Chilhowee Park hosted the two Appalachian Expositions, which were held to demonstrate progress in Southern industry. Former president Theodore Roosevelt spoke at the 1910 exposition, and President William Howard Taft spoke in 1911. There is so much to learn about the history of this landmark park.
Free and open to the public. RSVP to hcook@knoxheritage.org by April 12. Space is limited. Information: 865-523-8008, www.knoxheritage.org
[Knoxville] By Design: Trivia Night
Category: Festivals & special events and Free event
April in Knoxville is [Knoxville] by Design Month! It is month full of activities and events that promote the importance of architecture and the power of design in creating the places that give shape to our stories, our lives, and our communities. [Knoxville] by Design is part of National Architecture Week which falls in April each year to coincide with the birth of Thomas Jefferson – our nation's only Architect-President.
TRIVIA NIGHT
Tuesday, APRIL 16, 6:00PM – 8:00PM | No Cost
@ Central Flats & Taps, 1204 N Central St, Knoxville, TN 37917
Hosted by IIDA Tennessee Chapter
Join us for a fun night of trivia with Brad Overton! We are excited to welcome this event to the Knoxville By Design lineup for the first time this year! Question topics will vary, but there may or may not be some questions related to architecture and design in the Greater Knoxville area. Prizes will be awarded to the 1st through 3rd place teams. Grab a beer (and maybe a flat!) and join the fun with us on April 16th!
UT School of Music: UT Big Band Spring Concert
Category: Free event and Music
Ensemble event
Tuesday, April 16 at 8:00pm to 10:00pm
Natalie Haslam Music Center, Sandra G. Powell Recital Hall
UT School of Music: Unless otherwise noted, concerts are FREE and open to the public. The Alumni Memorial Building located at 1408 Middle Drive on the UT campus. (The James R. Cox Auditorium is located in the Alumni Memorial Building.) The Natalie Haslam Music Center is located at 1741 Volunteer Blvd on the UT campus. *For individual or small group performances, please check the web site or call the day of the event for updates or cancellations: 865-974-5678, www.music.utk.edu/events
Knoxville Museum of Art: 12th Annual Sarah Jane Hardrath Kramer Lecture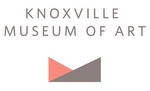 Category: Exhibitions & visual art, Free event and Lectures
The Knoxville Museum of Art presents the twelfth annual Sarah Jane Hardrath Kramer Lecture with Shawnya L. Harris, Ph.D.
Shawnya L. Harris is the Larry D. and Brenda A. Thompson Curator of African American and African Diasporic Art at the Georgia Museum of Art, where she organizes group and solo exhibitions focused on both historical and contemporary artists of African descent. Prior to the appointment, she was assistant professor of art history at Elizabeth City State University, and has also taught at Middle Tennessee State University and the University of North Carolina (UNC) Chapel Hill. Harris is also the former director of the University Galleries at North Carolina A&T State University, Greensboro. She holds masters and doctoral degrees in art history from UNC Chapel Hill and a bachelor's degree in African American Studies from Yale University.
The annual Sarah Jane Hardrath Kramer Lecture honors the memory of a dedicated staff member and trustee, and celebrates her passion for the visual arts and learning. Each year the series brings to Knoxville a prominent artist, art historian, art educator, or expert in a related field. The event is free and open to the public thanks to support from the Sarah Jane Hardrath Kramer Fund, The Melrose Foundation, and Wayne R. Kramer. Please contact dfeliciano@knoxart.org or 865.934.2041 to make a reservation.
Knoxville Museum of Art, 1050 World's Fair Park Dr, Knoxville, TN 37916. Hours: Tuesday-Saturday, 10AM-5PM, Sunday, 1-5PM. Information: 865-525-6101, www.knoxart.org
McClung Museum Spring Store Sale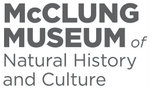 April 15, 2019 — April 21, 2019
Category: Festivals & special events and Fine Crafts
McClung Museum Spring Store Sale
Enjoy new merchandise and 10 percent off all sales at the McClung Museum Store's annual Spring Sale from April 15 through 21, 2019. Books, jewelry, children's toys, and more!
Museum members receive an additional 10% off all purchases.
Frank H. McClung Museum of Natural History and Culture
1327 Circle Park, Knoxville, TN 37996
Hours: M-Sa 9-5, Su 1-5. Information: 865-974-2144, http://mcclungmuseum.utk.edu
St. John's Cathedral Arts: Holy Week Services
April 15, 2019 — April 19, 2019
Category: Festivals & special events, Free event and Music
Labyrinth Walk
Monday, April 15 • 6 p.m.
Contemplative Stations of the
Cross, Tuesday, April 16 • 6 p.m.
Teaching and Taizé, Wednesday,
April 17 • 6 p.m.
Maundy Thursday, April 18 • 6 p.m.
Good Friday, April 19 • noon
Journey with us in the footsteps of Christ on the way to the cross, with a variety of experiences each day of the week. On Friday, enjoy the choir's performance of the Passion According to St. John by innovative and world-renowned Estonian composer Arvo Pärt. This performance likely will be standing room only, so arrive early!
St. John's Cathedral, 413 Cumberland Ave, Knoxville, TN 37902. Information: 865-525-7347, www.stjohnscathedral.org
East Tennessee Bluegrass Association: Jam Sessions
April 14, 2019 — December 20, 2020
Category: Free event and Music
Jam sessions offered throughout the week at various locations, for beginners and experienced alike! Check https://etnba.org/events for locations and times
The East Tennessee Bluegrass Association strives to promote and advance traditional bluegrass music through education, outreach and community for all generations. Support and aid other groups which advocate bluegrass music and to foster a multi-generational community to learn and grow musically.
Tennessee Valley Unitarian Universalist Church: Exhibit by Robert H. Thompson and Anita DeAngelis
April 13, 2019 — June 12, 2019
Category: Exhibitions & visual art and Free event
Free and open to the public
Reception Friday, April 19, 6:00 to 7:30 pm. Artists' talks at 6:30 pm.

Robert H. Thompson
Robert H. Thompson paints words -- ideas and phrases -- which appear as realistic physical objects existing in landscape settings. The landscape settings are reproductions of paintings by other artists, which Thompson modifies by adding words painted with acrylic paint. (This practice was extensively developed by artist and Chattanooga-area native Wayne White.) Describing the resulting images as "something like illustrated fragments of haiku," Thompson tries to create modestly benign dreamlike (surrealistic) images that might lead viewers to experience modestly benign creative responses as the left sides of their brains (verbal processing) and right sides (visual processing) try to work together to sort things out.

Anita M. DeAngelis
In Repose is a collection of drawings of retired racing greyhounds. While the dogs are known for running at great speeds in short burst upwards of 45 miles per hours, the dogs represented in this work are now adopted into homes and intentionally depicted in a resting state. Greyhounds are one of the oldest breeds of dogs, and they are the only breed named in the Bible (Proverbs 30:29-31, King James Version). Racing greyhounds are often misunderstood. While their racing lives are greatly scheduled, transitioning from an athlete to a pet is a significant change in lifestyle requiring adjustment to new families and living in a home. They are typically gentle, quiet, and loyal dogs, and most find pet homes upon retirement from the racing industry.
Tennessee Valley Unitarian Universalist Church, 2931 Kingston Pike, Knoxville, TN 37919. Gallery hours: M-Th 10-5, Su 10-1. Information: 865-523-4176, www.tvuuc.org
Pineapple Consignment: Spring Pop-up
April 8, 2019 — April 19, 2019
Category: Festivals & special events and Free event
OUR SPRING POP-UP at Pineapple Consignment.
Join us April 9th-13th at 1134 N Broadway, Knoxville TN, 37917, for our Spring 2019 pop up shop!
Pineapple Consignment offers a shopping experience catered to you. You can shop Pineapple Consignment for free. What you'll find is high-quality new and gently used furniture and home decor—priced up to 90% off retail value! We're fairly picky and only accept items in good condition!
SIP & SHOP
Come join us, April 8th at 1134 N Broadway 5-8pm for Sip & Shop. An early access event where you can enjoy some wine, snacks, and an early chance to shop the sale before it's open to the public! $5 at the door (Cash or Credit).
For more information please visit https://pineappleconsignment.com