Calendar of Events
Monday, April 8, 2019
Pineapple Consignment: Spring Pop-up
April 8, 2019 — April 19, 2019
Category: Festivals & special events and Free event
OUR SPRING POP-UP at Pineapple Consignment.
Join us April 9th-13th at 1134 N Broadway, Knoxville TN, 37917, for our Spring 2019 pop up shop!
Pineapple Consignment offers a shopping experience catered to you. You can shop Pineapple Consignment for free. What you'll find is high-quality new and gently used furniture and home decor—priced up to 90% off retail value! We're fairly picky and only accept items in good condition!
SIP & SHOP
Come join us, April 8th at 1134 N Broadway 5-8pm for Sip & Shop. An early access event where you can enjoy some wine, snacks, and an early chance to shop the sale before it's open to the public! $5 at the door (Cash or Credit).
For more information please visit https://pineappleconsignment.com
UT College of Architecture and Design: Guest Lecturer Alyssa Kuhns
Category: Free event and Lectures
The College of Architecture and Design at the University of Tennessee, Knoxville, will host internationally renowned guest lecturers in its public lecture series during the 2018–19 school year.
April 8: Alyssa Kuhns from the UT College of Architecture and Design, funded by the Robert B. Church Memorial Lecture fund
Unless otherwise noted, lectures begin at 5:30 p.m. in McCarty Auditorium, Room 109 of the Art and Architecture Building, at 1715 Volunteer Boulevard. All lectures are free and open to the public.
For 44 years, UT's College of Architecture and Design has hosted leading architects and design professionals through its Robert B. Church Memorial Lectures, the Governor's Chair Lecture Series, and General Shale Lectures to enrich the education of its students and elevate the profession in the community.
CONTACT: Amanda Johnson (865-974-6401, amandajohnson@utk.edu); https://news.utk.edu/2018/09/17/college-of-architecture-and-design-announces-2018-19-lecture-series
McClung Museum: Stroller Tour: Expressions of Nature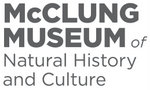 Category: Free event, History & heritage, Kids & family and Science & nature
Join us for a morning out as our museum educator leads engaging gallery tours for parents and caregivers and their infants through four year olds. Crying and wiggly babies welcome!
We will look at beautiful art inspired by nature from the temporary exhibition, Many Visions, Many Versions: Art from Indigenous Communities in India, and create our own art inspired by what we see!
Make a Free Reservation at https://calendar.utk.edu/event/stroller_tour_expressions_of_nature
McClung Museum of Natural History and Culture, 1327 Circle Park Dr on the UT campus, Knoxville, TN 37996. Hours: M-Sa 9-5, Su 1-5. Information: 865-974-2144, http://mcclungmuseum.utk.edu
Barbara Brown Taylor and her new book HOLY ENVY: Finding God in the Faith of Others
Category: Literature & readings
At First Presbyterian Church, 620 State Street
The Pettway Lecture Series and Union Ave Books present Barbara Brown Taylor and her new book HOLY ENVY: Finding God in the Faith of Others (March 2019) sponsored by the Friends of the Knox County Public Library.
In HOLY ENVY, Barbara Brown Taylor recounts her moving discoveries of finding the sacred in unexpected places while teaching the worlds religions to undergraduates in rural Georgia, revealing how God delights in confounding our expectations.
Barbara Brown Taylor is the author of thirteen books, including the New York Times bestseller An Altar in the World and Leaving Church, which received an Author of the Year award from the Georgia Writers Association. Taylor is the Butman Professor of Religion at Piedmont College, where she has taught since 1998. She lives on a working farm in rural northeast Georgia with her husband, Ed.
The evening will be moderated by Dr. William C. Pender, Senior Minister at FPC, who has served that role at First Presbyterian Church (the first church of Knoxville) since the fall of 2007. He has served as a Presbyterian minister for 39 years, with previous pastorates in North Carolina , Florida , and South Carolina.
ONE copy of HOLY ENVY is included with the purchase of a single ticket. Tickets are available for purchase online ONLY. You may pick up your copy of HOLY ENVY in advance at Union Ave Books with proof of purchase from Brown Paper Tickets starting March 12th until April 1st. After April 1st you can pick up your book on the day of the event. Doors open at 6:00pm on April 8th. Seating is a first come first serve basis. The event will be moderated by Dr. William Pender after which there will be a time for a few questions from the audience. Barbara Brown Taylor will be available to sign and personalize books following the event. Other copies of Barbara's previous works will be available to purchase at the event as well. Please feel free to call Union Ave Books at 865-951-2180 with any additional questions regarding the event. https://www.brownpapertickets.com/event/4092037
Tennessee Wind Symphony: Concert with Colonel John R. Bourgeois
Category: Free event and Music
Join us for an unforgettable night at the historic Tennessee Theatre! The Wind Symphony will feature works by Curnow, Fucik, Giroux, Reed, Sousa, Tschaikovsky, Wagner, and Ward.
Dr. Culvahouse will be sharing the podium with legendary Col. John R. Bourgeois, Director Emeritus of "The President's Own" United States Marine Band.
Dr. Tim Powers will be a featured soloist on euphonium.
Freddie Brabson and the Mighty Wurlitzer organ will make an appearance.
John Becker of WBIR-TV will be the master of ceremonies.
This can't-miss event is FREE! Seating is general admission. Doors will open at 6:30 PM.
Tennessee Wind Symphony: http://www.tnwindsymphony.org/
Technical Society of Knoxville: Chet Hunt, Citizen Climate Lobby, Greater Knoxville Chapter
April 8, 2019
11:30 AM - 1 PM
Category: Lectures and Science & nature
UPDATE: This meeting takes place on April 8, not April 15 as previously announced
Chet Hunt, Citizen Climate Lobby (CCL) co-chair, Greater Knoxville Chapter, will be the Technical Society meeting speaker. He will speak about the Citizen Climate Lobby and the decade-long effort to introduce a carbon-fee and dividend bill at the federal level. CCL has a goal of empowering everyday people to work together on climate change solutions. Supporters are organized in more than 400 local chapters across the United States and are together building support in Congress for a national bipartisan solution to climate change.
Chet Hunt is an adjunct professor in business administration, economics and finance. He has held positions of city manager, city planner, and redevelopment director in multiple cities.
Technical Society meetings take place at the Crowne Plaza on Summit Hill Drive in downtown Knoxville. Complimentary self parking is available in the hotel garage. Meeting attendees receive a token for exiting the garage without charge after the meeting. Members and guests begin arriving around 11:30 and go through the buffet line. Cost is $13 per person. The meetings start at 11:55 and end at 1:00. Visitors are welcome. For more information go to the Technical Society website at www.TechnicalSociety.net or contact Bob Scott, secretary, at 865-690-0705.
Art Guild at Fairfield Glade: A Breath of Fresh Art
April 5, 2019 — May 1, 2019
Category: Exhibitions & visual art, Fine Crafts and Free event
The Art Guild at Fairfield Glade presents the Spring Show: "A Breath of Fresh Art!"
This is a People's Choice Art Show, where the winning entries are chosen by the viewers. Please join the members of the Art Guild for the show's opening reception scheduled for Friday, April 5, from 5:00 – 7:00 p.m., at the Plateau Creative Arts Center (PCAC), located at 451 Lakeview Drive in Fairfield Glade.
A special added attraction at the reception will be performances by the Plateau Women's Chorus. This talented choral group will delight the art show gazers with selections from their upcoming concert, "Through the Rainbow: From Bach to Bebop!"
In addition to casting ballots at the show's reception, visitors can enjoy the Spring Show and cast a vote for their favorite Spring Show submissions at any time during the show's run from April 5th through May 1st. Artwork at the Spring Show includes watercolor, acrylic, and oil paintings, as well as photography, jewelry, pottery, woodwork, and other three-dimensional artwork. The Peoples' Choice Awards will be presented at the First Friday Reception on May 3rd.
The handicapped accessible PCAC gallery hours are 9:00 a.m. – 4:00 p.m., Monday through Saturday. For additional information about the Art Guild at Fairfield Glade, call the PCAC at 931-707-7249 or visit www.artguildfairfieldglade.net.
Art Market Gallery: Featuring Nelson Ziegler
April 5, 2019 — April 28, 2019
Category: Exhibitions & visual art, Fine Crafts and Free event
Nelson Ziegler is the Art Market Gallery's featured artist for April - exhibiting both 2D work, (watercolors), and 3D - wood turning.
Please join us for the opening of this exciting exhibit on the First Friday Reception, April 5th, 5:30 - 9 p.m., at the Art Market Gallery.
Nelson Ziegler, of Sevierville, Tennessee in the Smoky Mountains, is a graduate of The Art Institute of Boston and Northwestern Academy of Watercolor. He has won many awards for both his painting and woodturning, both regionally and nationally. Among them, Gold Medal for watercolor at the American Artists Professional League, Honorable Mention-The Artist's Magazine annual competition. He was chosen the Spring Wildflower Pilgrimage artist of the year in 2016.
He has participated in numerous juried exhibitions in New York including Allied Artists, American Artists Professional League, Salmagundi Club, Knickerbocker Artists, National Arts Club, Hudson Valley Arts Association, as well as Adirondack National Watercolor Exhibition, Faces of America (a national watercolor portrait show), Academic Artists Association, Springfield Arts League, Springfield, MA, Guild of Boston Artists, Copley Society, Boston, MA, North Shore Arts Association, Gloucester, MA, Tennessee Watercolor Society and Arrowmont School of Arts & Crafts. A member of the National Watercolor Society, New England Watercolor Society, The Oil Painters of America and the Northshore Art Association and the American Association of Woodturners. Nelson's works are in many private and corporate collections throughout the country.
Art Market Gallery, 422 S. Gay St, Knoxville, TN 37902. Hours: Tu-Th & Sa 11-6, Fri 11-9, Su 1-5. Information: 865-525-5265, www.artmarketgallery.net
Awaken Coffee: Exhibition by Elle Colquitt
April 5, 2019 — April 28, 2019
Category: Exhibitions & visual art and Free event
Awaken Coffee will host an opening reception on April 5th featuring local photographer Elle Colquitt beginning at 6 pm. Colquitt is fascinated with reflections and their odd juxtapositions and layered imagery, suggesting that nothing is ever what it appears to be. In her photography series, Reflecting on Knoxville, she challenges the viewer to look closely for hidden components that lie just beneath the surface. Stop by for great art and great coffee!
Opening Fri Apr 5, 6-9 PM
Regular business hours are: M-Th 7am-9pm, F 7am-10pm, Sat. 8am-10pm, Sun 1:30pm-8pm
Awaken Coffee, 125 W Jackson Ave, Knoxville, TN 37902
https://www.facebook.com/awakencoffeeoldcity/
Rala: Dolly Parton exhibition
April 5, 2019 — April 28, 2019
Category: Exhibitions & visual art and Free event
THE DOLLY ART SHOW IS FINALLY HERE!
Come by Rala on Friday, April 5th, from 6PM-9PM for the show opening. Contest awards will be announced at 7 PM. The show will feature original paintings, drawings, sculptures, and other visual handmade art centered around Dolly, her spirit, and her legacy in Tennessee. If you can't make it on Friday, no worries. The show will be up through the rest of the month.
Rala: Regional and Local Artisans, 112 W. Jackson Ave, Knoxville, TN 37902. Information: 865-525-7888, https://shoprala.com. Instagram: @ShopRala
BAD WATER: Catherine Richards: A THOUSAND FUTURES
April 5, 2019 — April 28, 2019
Category: Exhibitions & visual art and Free event
BAD WATER presents Catherine Richards: A THOUSAND FUTURES.
In A THOUSAND FUTURES, shape is the vocabulary that builds into a writing system. Uninhibitedly pulling from a multitude of cultural strata in a study of how meaning and language is formed, Richards assembles a new linguistic structure by placing these references on the same hierarchical plane. The viewer is presented with a language that can be seen and felt, but does not seek to be linearly read or understood. Free from narrative, the gallery becomes an interpretive space, where meaning is perceived in the cultivated charge of each shape, in the moment of fracture from their cultural referent, rather than their particular legibility. Language is broken down and reconstructed, flattened and stretched, remaining fluid and free from the designation of time. The circle is a sun, but also an opening in a tantric painting, a roundabout in an urban city, a aerial view of a column in a plan. A tear drop turned horizontally becomes a mouth from Egyptian hieroglyphics, or an Eye of Providence from Christian iconography. Through change in scale, repetition, proximity and grouping, the shapes act conversationally, speechifying each other, allowing for meaning to emerge in their private chatter.
Animated by intuitive arrangement, design and play intertwine in material and spatial relationships. Constructed utilizing digital fabrication, the wood forms are sealed with a vibrant yellow vinyl, recalling the aesthetics of product display, accessory, adornment. Like a hoop earring hooked on an earlobe, a large fan fastens between two vertical structures; circles nestle into the corners of two beams; a small arch is hugged by a weighty vertical plank. Embedded into the walls of the gallery, the bright shapes adapt, becoming playful patterns woven in a fabric. The space becomes a tapestry.

Catherine Richards (Cleveland, OH) received a Master of Architecture and Bachelor of Science from the College of Design, Architecture, Art and Planning (DAAP) at The University of Cincinnati. Recent exhibitions and performances include Contemporary Arts Center (Cincinnati, OH), Carl Solway Gallery (Cincinnati, OH) and 21c Museum Hotel (Cincinnati, OH). Her work expands the understanding of architecture at multiple scales —including discrete objects, jewelry, textile, sculpture, video and installations. Richards' work has been featured on freize.com and in ArtPrize.
BAD WATER is an artist-run gallery set in a once vacant backyard structure located in Knoxville, Tennessee | behind 320 E. Churchwell Ave. Hours: opening receptions & by appointment. writetobadwater@gmail.com, @bad__water, https://badwater.gallery/