Calendar of Events
Thursday, April 4, 2019
Dogwood Arts: Dogwood Trails, Open Gardens & Camera Sites
April 4, 2019 — April 30, 2019
Category: Free event, Kids & family and Science & nature
Knoxville's iconic dogwood trails date back to 1955 and today cover more than 85 miles in 12 neighborhoods throughout the city. Take a drive, a walk, or a bike ride and enjoy the scenic natural beauty of our region!

Covenant Health is the official health and fitness sponsor of Dogwood Arts and they are pleased to present a limited edition patch to folks who want to take steps toward better health and fitness on Dogwood Walking Trails.
2019 Featured Trail | Farragut
While you may begin your journey by following a path of pink, you will discover so much more when you experience the Farragut Dogwood Trail, featuring 7.9 miles and nearly 500 homes with impeccably maintained yards. The path begins near Willow Creek Golf Course and the entrance to Fox Den subdivision, deep in the heart of Farragut. Continuing to Country Manor subdivision, you'll see newer construction highlighted by these darling dogwoods, in addition to other flowering trees that provide shade and character to the scenery. In Village Green subdivision, the trail is transformed into a historic experience. Modeled after Colonial Williamsburg, the neighborhood features carefully maintained landscapes surrounding homes with classic American features. Enjoy your passage through Farragut's bounteous blooms!
https://www.dogwoodarts.com/trails-and-gardens/
Dogwood Arts information: 865-637-4561, https://www.dogwoodarts.com
WDVX Presents Darrell Scott and Special Guest Malcombe Holcombe at the Bijou
Category: Music
WDVX PRESENTS DARRELL SCOTT AND SPECIAL GUEST MALCOLM HOLCOMBE
THURSDAY, APR 4, 2019, doors open at 7:00PM and showtime is 8:00PM.

TICKET PRICE
$39.50 and $29.50
Bijou Theatre, 803 S. Gay Street, Knoxville, TN 37902. Information/tickets: 865-522-0832, www.knoxbijou.com, www.ticketmaster.com
UT School of Art: Artist Lecture with Tommy Kha
Category: Free event and Lectures
Part of the School of Art's Spring 2019 Lecture Series at the School of Art

We invite you to attend these exciting lectures by visiting artists and educators brought to campus by the UT School of Art and its partners. All lectures in the series are free and open to the public. Held in the McCarty Auditorium, Art + Architecture Building. Parking services usually stops ticketing by 7 p.m., or you can find visitor parking on campus.
Tommy Kha, an award-winning photographer based in New York and Memphis, is an En Foco Photography Fellowship recipient and a former artist-in-residence at the Center for Photography at Woodstock, Light Work, Fountainhead, and Baxter Street at the Camera Club of New York. His work appears on the cover of Vice magazine's 2017 photography issue. Kha holds an MFA in photography from Yale University. In conjunction with his visit, the UT Downtown Gallery will host a First Friday reception for his exhibition from 5 to 9 p.m. on April 5.
https://art.utk.edu/events/
Phone: 865-974-3407 or art@utk.edu
McClung Museum: Lecture: Arundhati Katju, From Criminal to Citizen: Litigating for LGBTQ Rights in India
April 4, 2019
5:30-7:00PM
Category: Free event and Lectures
Join the McClung Museum for a lecture by Arundhati Katju, an Indian litigator who practices law before the Supreme Court of India . She will present the talk, "From Criminal to Citizen: Litigating for LGBTQ Rights in India."
Her work encompasses a broad array of practice areas, including white collar defense, legal aid, and LGBT rights litigation. Arundhati successfully represented the lead petitioners in the Indian Supreme Court's historic judgment in Navtej Singh Johar and others v Union of India, where the Court struck down India's 157-year-old sodomy law and upheld the rights of LGBT Indians to equality and dignity.
Katju's talk, title TBA, is part of programming related to the McClung Museum's special exhibition, Many Visions, Many Versions: Art from Indigenous Communities in India.
Event is free and open to all and held in the McClung Museum Auditorium.
Thursday, April 4 at 5:30pm to 7:00pm
McClung Museum of Natural History and Culture, 1327 Circle Park Dr on the UT campus, Knoxville, TN 37996. Hours: M-Sa 9-5, Su 1-5. Information: 865-974-2144, http://mcclungmuseum.utk.edu
Knoxville Writers Guild: Poetry Readings with Marilyn Kallet and Donna Doyle
Category: Literature & readings
Marilyn Kallet, Knoxville Poet Laureate, is the author of 18 books. Her newest publication is forthcoming in New Voices, an anthology of contemporary voices on antisemitism, and 101 Jewish Poems for the Third Millennium.
Donna Doyle is a poet and photographer whose work has appeared in literary and medical journals including Poets Reading the News, Still; The Journal, Pulse; and Medical Literary Messenger. Most recently, Doyle was a finalist for the Letheon Poetry Prize sponsored by Anesthesiology.
Free and open to the public, $2 donation suggested. After the April 4th reading, the KWG after-party will be at the Elkmont Exchange Brewery--745 North Broadway.
Knoxville Writers' Guild: Meetings take place at Central United Methodist Church's Fellowship Hall, 201 E. Third Avenue, Knoxville, TN 37917. Information: www.KnoxvilleWritersGuild.org
Smoky Mountain Storytellers Celebrate April Fools Day
Category: Literature & readings
Dinner & Show at Barley's Taproom and Pizzeria, 128 W. Broadway, Maryville.
Doors open 6:00 p.m. for those with reservations; at 6:20 p.m. for walk-ins; please arrive by 6:45 p.m.
Buffet serving a variety of pizzas, appetizers, cold drinks, and a tossed salad. $25, tax & tip included, for dinner and show. Bar tab extra. Call or text 865-765-4811 for reservations.
STORYTELLING SHOW: "Tricksters, Liars, and Clowns" at 7 pm.
Kathleen Mavournin, Millie Sieber, Sheri Liles, Susan & Stephen Fulbright
Smoky Mountain Storytellers Association: 865-429-1783, https://www.facebook.com/SmokyMountainStorytellersAssoc/, www.smokymountaintellers.org
RB Morris Song Debut for Boundless: Artists in the Archives
Category: Free event, Literature & readings and Music
Hosted by UT Libraries
Thursday at 5:30 PM – 8 PM
1015 Volunteer Boulevard, Knoxville, Tennessee 37996
Singer-songwriter-poet-playwright RB Morris: Music And Words will debut the first public performance of an original song inspired by materials in the UT Libraries' James Agee archives.
A reception in the Jack E. Reese Galleria begins at 5:30 p.m., followed by a performance in the Lindsay Young Auditorium at 6:30 p.m. The event is free and open to the public.
The occasion is part of a unique program sponsored by the UT Libraries. Boundless: Artists in the Archives was launched in 2017 as a way to highlight the exceptional materials available in the Betsey B. Creekmore Special Collections and University Archives. https://www.facebook.com/events/778464359191755/
The Art of Recycling Sculpture Exhibition
April 3, 2019 — April 21, 2019
Category: Festivals & special events and Free event
This free sculpture exhibition celebrating April's National Recycling Month features original artworks by University of Tennessee Sculpture Program students inspired by and incorporating scrap metal.
Following an unveiling April 3, the exhibition is open to the public on the Clinch Concourse through April 21 during regular Knoxville Convention Center hours.
Location: Knoxville Convention Center, 701 Henley St (865) 522-5669 More Details
Knoxville Symphony Orchestra: The Concertmaster Series

April 3, 2019 — April 4, 2019
7 PM
Category: Music
William Shaub & Friends: The Essence of Schubert
The Concertmaster Series, featuring the new KSO concertmaster William Shaub and various guest artists, will take place at the Knoxville Museum of Art, located at 1050 World's Fair Park Drive.
Series subscriptions are available for $50. Single tickets can be purchased for $25 per concert in advance or at the door; seating is general admission.
Wieniawski: Polonaise No. 1 in D Major
Mozart: Sonata in E minor
Schubert: String Quintet in C Major
Tickets and information: 865-291-3310, www.knoxvillesymphony.com
The Central Collective: Pop Up Dinner Party with Table Forty9
April 3, 2019 — April 4, 2019
Category: Culinary arts
Wednesday, April 3 (6:30pm) or Thursday, April 4 (6:30pm)
Cost is $78 for five course meal including gratuity.
Note: Dinner is BYOB, and glasses will be provided for your convenience.
Questions to: franchesca.sellas@tableforty9.com
Join Paul and Franchesca Sellas (formerly of Rebel Kitchen) as they launch their new venture, Table Forty9.
Table Forty9's dinner parties are a gastronomic affair, where we supply community, a fun atmosphere, and of course amazing food. You will feel as though you are at a friend's dinner party where you will experience a sense of community, make memories, and lasting friendships.
As you arrive, you will be greeted with a complimentary beverage, and enjoy a time of conversations. For dinner, Chef Paul will create a seasonal inspired Five-Course menu. Chef Paul is very passionate about using fresh quality ingredients, therefore he sources local & organic produce, humanely raised meats, and sustainable wild-caught fish and seafood. https://www.tableforty9.com/events
The Central Collective, 923 N. Central Street, Knoxville, TN 37917. Information: 865-236-1590, info@thecentralcollective.com, www.thecentralcollective.com
East Tennessee Historical Society: A Home for Our Past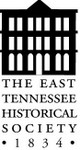 April 2, 2019 — June 9, 2019
Category: Exhibitions & visual art and History & heritage
When the Museum of East Tennessee History opened in 1993, it fulfilled a shared vision to preserve and interpret the region's rich history for the benefit of all, a vision first articulated a century and a half earlier. On May 5, 1834, Dr. J.G.M. Ramsey addressed a group of a historically-minded citizens gathered for the first annual meeting of the East Tennessee Historical and Antiquarian Society. Concerned that many of the participants in Tennessee's early history were passing away and with them their memories, Ramsey issued a call to action: "Let us hasten to redeem the time that is lost."

Today, 185 years later, Dr. J.G.M. Ramsey's plea to save Tennessee's past continues to reverberate in the galleries of the East Tennessee Historical Society's museum, a permanent home for our region's cherished stories, traditions, and artifacts. The East Tennessee Historical Society actively began collecting artifacts and producing award-winning interpretive exhibits in 1993, which has now grown to more than 15,000 artifacts housed within the East Tennessee History Center. In this special exhibition, ETHS is excited to highlight East Tennessee's unique history through a variety of artifacts, with at least one exhibited item from each year of ETHS's active 25 years of collections, most of which are on display for the first time.

The exhibition, celebrating the 25th anniversary of the founding of the Museum of East Tennessee History and the tenth of the signature exhibition "Voices of the Land: The People of East Tennessee," includes more than thirty-five artifacts and numerous photographs and illustrations representative of East Tennessee's unique history. Some of the items include an 1883 Springfield penny-farthing, the first apparatus to be called a "bicycle"; an 1822 artificial hand that belonged to a teacher from Union County; a silver coffee and tea service from the East Tennessee and Virginia Railroad presented to Superintendent James Baker Hoxsie upon his retirement in 1866; a coverlet woven by one of the famed Walker sisters of Greenbrier; a shirt stating "Healing in the name of Jesus. Take up serpents, Acts 2:38" worn during religious services practicing snake handling in Cocke County; an 1817 bead necklace belonging to Eliza Sevier, the wife of Templin Ross and the granddaughter of both John Sevier and Cherokee Chief Oconostota; a 1907 baseball uniform from a coal town's team in Marrion County; and the distinctive backdrop and wall clock from WBIR-TV variety program "The Cas Walker Farm & Home Show." The exhibit also features a brilliant display of East Tennessee furniture, textiles, folk art, instruments, and vintage toys.
New artifacts have been added to the exhibition for its extension, including a flag of the 39th Tennessee Regiment from the Battle of Horseshoe Bend; Civil War field drum, drumsticks, and daguerreotype that belonged to Martin E. Parmelle, Knoxville's last Civil War veteran; a Tennessee muzzle-loading percussion rifle; a "Pots of Flowers" quilt attributed to Mary Jane Spangler Green that is said to have been hidden under her dress in Civil War raids to prevent being taken by Union soldiers; a wood-fired face jug by local potter Peter Rose; an 1825-1850 pie safe from the border of Greene and Hawkins Counties; a 1902 oak basket from the Riverdale Community of East Knoxville; a 1930s roadside sign for Indian Cave, the Grainger County tourist attraction; and paintings by Charles Krutch, Jim Gray, and Lucile Smith.
East Tennessee Historical Society, 601 S. Gay Street, Knoxville, TN 37902. Museum hours: M-F 9-4, Sa 10-4, Su 1-5. Information: 865-215-8824, www.easttnhistory.org