Calendar of Events
Thursday, April 11, 2019
Flying Anvil Theatre: A DOLL'S HOUSE, PART 2
April 11, 2019 — April 28, 2019
Category: Theatre
As a door slams in 1879 Norway, a young wife and mother leaves behind her family, freeing herself from the shackles of traditional societal constraints. Now, 15 years later, that same door opens to reveal Nora, a changed woman with an incredibly awkward favor to ask the people who she abandoned. Lucas Hnath's bitingly funny sequel to Ibsen's revolutionary masterpiece unfolds in a series of bristling stand-offs that reveal in Nora's world, much like our own, behind every opinion there is a person, and a slamming door isn't just an end, but also the chance for a new beginning. Starring Nancy Duckles, John Ferguson, Maddie Poeta, & Linda High; directed by Casey Sams.
"Smart, funny and utterly engrossing … This unexpectedly rich sequel reminds us that houses tremble and sometimes fall when doors slam, and that there are living people within, who may be wounded or lost … Mr. Hnath has a deft hand for combining incongruous elements to illuminating ends." - NY Times
"...lots of laugh-out-loud humor combined with thoroughly believable character development. But the real star is Mr. Hnath's script. Rarely is something from the past made so present." - Philadelphia Inquirer
"...a triumph of ambivalent feminist comedy. It's the kind of play you hope won't end." - Miami Herald
"A sophisticated sequel that offers vibrancy and wit." - The Guardian
Thursdays through Saturdays at 7:30 pm and Sundays at 2 pm.
One pay-what-you-can preview on April 11 at 7:30 pm.
TICKET PRICES: Thu & Sun $22 ($16 for students with ID); Fri & Sat $24 ($16 for students with ID)
Get your tickets now! https://www.ticketpeak.com/res/FlyingAnvil or you can call our box office at 865-357-1309.
Performed at 1300 Rocky Hill Rd, Knoxville TN 37919
Carpetbag Theatre: SWOPERA: A Spoken Word Opera
April 11, 2019 — April 14, 2019
SWOPERA: A Spoken Word Opera is the next production in Carpetbag Theatre's 50th anniversary celebration. Swopera tells a contemporary story of gentrification, one family's efforts to save their business, Lowell's Soulfood Cafe, in light of changing community dynamics, and finding unexpected leadership in the youngest member of the family, Lem. The text is delivered in spoken word poetry and rhyme, accompanied by elements of hip-hop and soul.
Created by the Carpetbag Theatre Ensemble and emerging community artists, Swopera is directed by Steven Sapp and Mildred Ruiz-Sapp of Universes and fully supported by the Roy Cockrum Foundation.
Thursday, April 11th at 7:30pm; Friday, April 12th at 7:30pm; Saturday, April 13th at 7:30pm; and Sunday, April 14th at 4:00pm.
Cost: Advance: $15, General Admission: $20, Student/ Senior/ Military: $10, Groups 10+: $10
Purchase tickets: https://bit.ly/2NYHlDc
At Ula Love Doughty Carousel Theatre on University of Tennessee's Campus
www.facebook.com/carpetbagtheatre and http://www.carpetbagtheatre.org
Knoxville Symphony Orchestra: Beethoven's Ninth

April 11, 2019 — April 12, 2019
7:30 PM
Category: Music
Part of the Knoxville Symphony Orchestra's 2018-2019 Moxley Carmichael Masterworks Series.
This night, dedicated to one of Beethoven's greatest works, features pieces that accompany "Symphony No. 9" under the direction of Aram Demirjian. The program features the Knoxville Choral Society and its 130 members to perform along with the orchestra, who bring excellence to the musical experience by combining enticing melodies with technical brilliance. Additional choirs will join Beethoven's Symphony No. 9 from Webb School and Farragut High School. The evening ends with the prized work of Beethoven that is arguably his most esteemed and revered creation.
Thursday and Friday evenings at 7:30 PM at the Tennessee Theatre, 604 S. Gay Street, Knoxville, TN 37902. Tickets and information: 865-291-3310, www.knoxvillesymphony.com
Museum of Appalachia: Sheep Shearing Days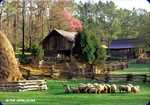 April 11, 2019 — April 12, 2019
Category: Festivals & special events, History & heritage, Kids & family and Science & nature
The Museum of Appalachia will welcome the warmth of spring by trimming the winter's heavy growth of wool from their flock of sheep. Students and families are invited to join the Museum in celebration of this pioneer tradition on Thursday and Friday, April 11th and 12th from 9:00am-3:00pm.

Sheep Shearing Days will include demonstrations of shearing, carding, spinning and weaving the fleece into woven goods, and illustrations of some of the many finished products derived from the wool. Visitors will also enjoy sheep herding, Appalachian music, children's games, an animal meet and greet, storytelling, a threshing machine, and several historic demonstrations, including beekeeping, sawmilling, blacksmithing, pioneer gardening, and dulcimer lessons.

Admission includes a tour of the Museum farm and village, which contains some three-dozen historic log structures, exhibit halls filled with thousands of Appalachian artifacts, working gardens, and farm animals.
Tickets are available for purchase at www.museumofappalachia.org. School groups, homeschool organizations and other educational groups are welcome to join us. Please contact Courtney Beard at 865-494-7680 or e-mail courtneybeard@museumofappalachia.org. For adult and senior groups of 20 or more, please call Jennifer Johnsey at 865-494-7680 or e-mail jenniferjohnsey@museumofappalachia.org to make a reservation.

The Museum is located 16 miles north of Knoxville, one mile east of I-75, at Exit 122. The Museum is open daily from 9:00 a.m. – 5:00 p.m., with extended hours on weekends
Knoxville Civic Auditorium: Jeff Dunham
Category: Comedy
America's favorite ventriloquist, Jeff Dunham, is bringing his cast of characters to Knoxville on April 11, 2019.
Dunham holds the Guinness World Record holder for Most Tickets Sold for a Stand-up Comedy Tour, and has more than a million YouTube subscribers and billion views. He's taped comedy specials for Comedy Central and NBC and his 2015 standup special, Jeff Dunham: Unhinged in Hollywood, debuted on NBC Prime-time in the fall ranked as the time period's top non-sports program on the Big 4 in every key measure.
Dunham recently released his latest stand-up special, "Jeff Dunham: Relative Disaster", on Netflix. The special features Dunham along with his ill-behaved and slightly demented posse of characters — Walter, Achmed the Dead Terrorist, Bubba J, and Peanut — for a gleeful skewering of family and politics.
Dunham's contribution to the world of show business was recognized on Sept. 21 when he received a star on the Hollywood Walk of Fame, commemorating over two decades of super-stardom.
Here's your chance to experience the hilarious Jeff Dunham LIVE in Knoxville on April 11, 2019 at the Knoxville Civic Auditorium.
Knoxville Civic Auditorium and Coliseum, 500 Howard Baker Jr Blvd, Knoxville, TN 37915. Information: www.knoxvillecoliseum.com
Jubilee Community Arts: Knoxville Square Dance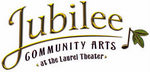 Jubilee Community Arts presents Knoxville Square Dance with live old-time music by The Spring Lizards and calling by Stan Sharp and Leo Collins
The Knoxville Square Dance is back on second Thursdays at the Laurel! No experience or partner is necessary and the atmosphere is casual. (No taps, please.) Admission: $7 ($5 for students & JCA members). Follow the Knoxville Square Dance on Facebook: https://www.facebook.com/pages/Knoxville-Square-Dance/165061626899964
The Laurel Theater is located on the corner of 16th and Laurel Avenue in the historic Fort Sanders neighborhood of Knoxville near the UT campus. Jubilee Community Arts, 1538 Laurel Ave, Knoxville, TN 37916. For information: 865-522-5851, www.jubileearts.org.
The Arts at Pellissippi State: Spring Instrumental Concert
Category: Free event and Music
Performance takes place in the Clayton Performing Arts Center.
At Pellissippi State, we're all about providing opportunities to all. The Arts at Pellissippi State — through free and inexpensive theatre and musical productions, art exhibits and faculty lectures — ensures everyone can experience the transformative power of the arts. All events take place on the Hardin Valley Campus, 10915 Hardin Valley Road, Knoxville, TN 37932. Information: 865-694-6405, www.pstcc.edu/arts
Carnival! A night of Steel Pan & Brazilian Drumming
Category: Free event, Kids & family and Music
Come join the University of Tennessee Steelband (Andy Bliss, director) for our FREE Spring concert downtown Knoxville.
This year the ensemble will be joined by the Eastern Kentucky University Steelband (Dr. Jason Koontz, director) and the Appalachian State University Steelband (Dr. Diana Loomer, director) for a mass steelband Carnival celebration.
Market Square will experience a 50+ piece steelband - a sound like no other, and rarely heard live. The concert will feature various pieces, ending with "Year for Love," the winning arrangement for Trinidad & Tobago's Panorama Competition in 2018 (BP Renegades, arranged by Duvone Stewart).
We are so excited to also welcome the Karns Elementary School Steelband (Jessica Huffaker, director) who will be opening our concert for us!
This concert is extremely family friendly and music that everyone loves so please help us pack Market Square so we can begin to make this show an annual event for the Knoxville community! Bring a chair and some snacks and enjoy the Spring weather and some live music!
https://www.facebook.com/events/2146051998953020/
UT Arboretum Society: Living with East Tennessee Geology and Earthquakes
Category: Free event, Lectures and Science & nature
Could we have a major earthquake in East Tennessee? Do we live in an active seismic zone? These and other questions will be addressed by Dr. Robert Hatcher, University of Tennessee Distinguished Scientist Emeritus, in a lecture in the UT Arboretum Auditorium, 901 South Illinois Avenue, Oak Ridge.
Hatcher was a faculty member for 32 years in the Department of Earth and Planetary Sciences and Science Alliance Center of Excellence at the University of Tennessee. He earned his BA and MS degrees at Vanderbilt University and his Ph.D. at the University of Tennessee. In addition to his teaching and research, Dr. Hatcher has worked as a geologist for an oil company and has also served on the faculties of Clemson University, Florida State University and the University of South Carolina. He was a UT Distinguished Scientist and Professor of structural geology and tectonics. Some of his current research focuses on prehistoric earthquakes in the East Tennessee seismic zone, with support from the USGS National Earthquake Hazard Reduction Program.
Dr. Hatcher's primary research goal is better understanding of the evolution of continental crust, mostly through the study of mountain chains and ancient crust. Most of his research has been concentrated in the southern and central Appalachians, but large amounts of time have been spent visiting and studying other mountain chains and older continental crusts. His primary interest is in the processes that generate large faults, the causes of intraplate seismicity and determination of recurrence intervals for intraplate earthquakes
This is a free program sponsored by the UT Arboretum Society, Strata-G, Tennessee Citizens for Wilderness Planning and the UT Forest Resources AgResearch and Education Center. No registration is required. For more information contact Michelle Campanis at (865)483-7277 or mcampani@utk.edu. http://utarboretumsociety.org/
James White's Fort Dinner Series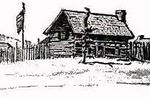 Category: Culinary arts, Festivals & special events and History & heritage
Two Jeff's - One Great Dinner - Hosted by Chef Jeffrey DeAlejandro of OliBea
Announcing Blackberry Farm's Jeff Ross will be joining Chef Jeffrey DeAlejandro for the evening at the next 6-course JWF Wine Dinner April 11th! Jeff has a wealth of knowledge about the food history of East Tennessee. He will answer your questions and share his knowledge about how we arrived at today's Appalachian food renaissance.
Enjoy a multi-course dinner with wines from Downtown Wine + Spirits.
Cocktail hour begins at 6PM and the dinner will commence at about 6:30PM.
Menu forthcoming but rest assured this will be a spectacular event! These dinners sell very quickly so book now! Limit of 30 seats. Weather permitting, we will serve dinner in the historic Fort courtyard under moonlight. Proceeds from the dinner benefit James White's Fort, Knoxville's first home. https://squareup.com/store/olibea/item/jwf-dinner-series-jeff-ross-jeffrey-dealejandro
James White's Fort, 205 E. Hill Ave, Knoxville, TN 37915. Information: 865-525-6514, www.jameswhitefort.org
[Knoxville] By Design: Design Slam
Category: Festivals & special events and Free event
April in Knoxville is [Knoxville] by Design Month! It is month full of activities and events that promote the importance of architecture and the power of design in creating the places that give shape to our stories, our lives, and our communities. [Knoxville] by Design is part of National Architecture Week which falls in April each year to coincide with the birth of Thomas Jefferson – our nation's only Architect-President.
Thursday, April 11, 5:30PM-7:30PM | No Cost to Enter
@ Schulz Bräu
Sponsored by Pella
Allied Partner: East Tennessee Community Design Center
Design SLAM! Knoxville is a fast-paced, live competition focused on design thinking, urban design and presentation. Each year, the event pits teams of Knoxville area designers against one another to solve a local design challenge. This year the competition will focus on an area of intervention and redevelopment in conjunction with the Community Collaborative – a joint effort involving AIA, UT CoAD, Knox Heritage, ETCDC and Keep Knoxville Beautiful.

Teams consisting of makers, architectural designers and allied professionals will be given 1.5 hours to develop and present a solution to the audience and a panel of judges. The People's Choice - selected by popular vote during the event – and an overall winner will be presented with custom fabricated trophies.

We encourage anyone interested in design and urban planning to come grab a beer, and root for your favorite team.