Calendar of Events
Monday, March 11, 2019
Arrowmont School of Arts and Crafts: 26th Annual Sevier County Student Art Show
March 11, 2019 — March 27, 2019
Category: Exhibitions & visual art, Fine Crafts, Free event and Kids & family
26th Annual Sevier County Student Art Show in the Drawing Studio. There will be a reception on Tuesday March 19, 2019 from 6:00-8:00 pm. This show is organized by the Gatlinburg Arts Council.
Arrowmont School of Arts and Crafts, 556 Parkway, Gatlinburg, TN 37738. Information: 865-436-5860, www.arrowmont.org
Tennessee Theatre: Amos Lee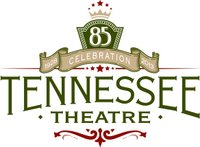 Category: Music
With Ethan Gruska
Amos Lee has announced the first of his 2019 U.S. headlining tour dates, in support of "the most personal and deeply felt of his seven studio albums" (Billboard), 'My New Moon.' The new dates will include Amos' first hometown Philadelphia show in years, at the Metropolitan Opera House on April 6 with The Chamber Orchestra of Philadelphia, as well as two nights at Austin's ACL Live at The Moody Theater and Lee's first stops in Chicago, Boston and over a dozen other cities since the release of 'My New Moon.' Ethan Gruska will support on all 2019 dates.
'My New Moon' has received some of the highest critical praise of Lee's career, lauded as "music to help listeners heal" by Salon and for his "soulful voice and empathetic lyrics" by NPR Music. Particularly poignant is album standout "Crooked," an incendiary takedown of corruption, misinformation and lies in the current political landscape, which has been hailed as "maybe the first great protest song of the Trump era" by AM New York, "haunting folk songwriting" by Rolling Stone and "in true protest folk fashion" by Pandora's Best of The Month round-up.
Tennessee Theatre, 604 S. Gay Street, Knoxville, TN 37902. For information/tickets: 865-684-1200, www.tennesseetheatre.com, www.ticketmaster.com
McClung Museum: Stroller Tour: Roman Soldiers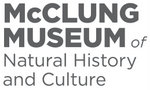 Category: Free event, History & heritage, Kids & family and Science & nature
Join us for a morning out as our museum educator leads engaging gallery tours for parents and caregivers and their infants through four year olds. Crying and wiggly babies welcome!
To Rome we go! Join us as we learn about a soldier's life on the Roman frontier.
Make a free reservation at https://calendar.utk.edu/event/stroller_tour_roman_soldiers
McClung Museum of Natural History and Culture, 1327 Circle Park Dr on the UT campus, Knoxville, TN 37996. Hours: M-Sa 9-5, Su 1-5. Information: 865-974-2144, http://mcclungmuseum.utk.edu
UT School of Music: Altered Sound Duo
Category: Free event and Music
Guest artist recital; based in Ohio, Altered Sound Duo is committed to promoting contemporary repertoire for saxophone and percussion. The group has performed at events such as the International Saxophone Symposium and was recently ensemble-in-residience at New Music On the Point in Vermont. This spring they will appear as ensemble-in-residence at the inaugural Music in Bloom Festival in Bloomington, Indiana.
Natalie Haslam Music Center, Sandra G. Powell Recital Hall
8pm
UT School of Music: Unless otherwise noted, concerts are FREE and open to the public. The Alumni Memorial Building located at 1408 Middle Drive on the UT campus. (The James R. Cox Auditorium is located in the Alumni Memorial Building.) The Natalie Haslam Music Center is located at 1741 Volunteer Blvd on the UT campus. *For individual or small group performances, please check the web site or call the day of the event for updates or cancellations: 865-974-5678, www.music.utk.edu/events
Technical Society of Knoxville: Dr. Amy Rose
March 11, 2019
11:30 AM - 1 PM
Category: Lectures and Science & nature
Technical Society of Knoxville: Dr. Amy Rose of GIST group at ORNL and the Engineering Department of the University of Tennessee

As the global temperature increases and climate changes people will react by moving from one location to another. The implications of populations shifting in the future are significant. Where are people going in the future? This is an opportunity to get a clue. Dr. Amy Rose is the Team Lead for Population Distribution and Dynamics in the Geographic Information Science and Technology (GIST) group at Oak Ridge National Laboratory (ORNL), and also serves as the Population and Land Use Theme Lead for the ORNL Urban Dynamics Institute (UDI). Recently she was appointed an ORNL Joint Faculty Assistant Professor in the Department of Industrial and Systems Engineering at the University of Tennessee. Her work is focused on geocomputational methods to characterize the spatiotemporal and demographic patterns of human populations to inform a variety of applications including urban resiliency, human health and security, and climate change impacts. Dr. Rose is currently the program manager for the LandScan Population Distribution project, and is also focused on developing a global building characterization to support consequence assessment and disaster planning.
Dr. Rose is educated in geography with a masters degree in geography, logistics and transportation from the University of Tennessee and a doctors degree in geography from the University Tennessee.
Technical Society meetings take place at the Crowne Plaza on Summit Hill Drive in downtown Knoxville. Complimentary self parking is available in the hotel garage. Meeting attendees receive a token for exiting the garage without charge after the meeting. Members and guests begin arriving around 11:30 and go through the buffet line. Cost is $13 per person. The meetings start at 11:55 and end at 1:00. Visitors are welcome.
For more information go to the Technical Society website at www.TechnicalSociety.net or contact Bob Scott, secretary, at 865-690-0705
UT Creative Writing Series: Claire Vaye Watkins
Category: Free event and Literature & readings
On Monday, March 11, writer Claire Vaye Watkins will read as part of the University of Tennessee Creative Writing Series.
Claire Vaye Watkins was born in Bishop, California in 1984. She was raised in the Mojave Desert, in Tecopa, California and Pahrump, Nevada. A graduate of the University of Nevada Reno, Claire earned her MFA from the Ohio State University, where she was a Presidential Fellow. She is the author of the novel Gold Fame Citrus and the short story collection Battleborn, which won the Story Prize, the Dylan Thomas Prize, New York Public Library's Young Lions Fiction Award, the Rosenthal Family Foundation Award from the American Academy of Arts and Letters, and a Silver Pen Award from the Nevada Writers Hall of Fame.
Her stories and essays have appeared in Granta, Tin House, Freeman's, The Paris Review, Story Quarterly, New American Stories, Best of the West, The New Republic, The New York Times, Pushcart Prize XLIII and many others. A Guggenheim Fellow, one of the National Book Foundation's "5 Under 35" and Granta's "Best Young American Novelists," Claire is the director and co-founder, with Derek Palacio, of the Mojave School, a festival of art and literature in the Mojave Desert.

The reading begins at 7 p.m. in Strong Hall, Room 101 on the University of Tennessee Campus. The event is free and open to the public; all are encouraged to attend.

The mission of the UT Creative Writing Series is to feature "writers of fiction, poetry, and creative nonfiction from around the country and around the world." The series is sponsored by the University of Tennessee Department of English.
Arrowmont School of Arts and Crafts: AIR Exhibition—Not a Metaphor
March 9, 2019 — May 4, 2019
Category: Exhibitions & visual art, Fine Crafts and Free event
Reception: Friday, April 12, from 6-8 pm, free and open to the public
Featuring the works of 2018-2019 Artists-in-Residence Sasha Baskin, Alyssa Coffin, Everett Hoffman, Stephanie Wilhelm and Kari Woolsey
These 5 artists working in divergent materials and ideas find common connections pulling this work together for the exhibition. From the installations by Kari Woolsey referencing items found in the home on a daily basis, to Everett Hoffman's queer forms of altered found objects alluding to domestic space. Pattern and repetition seen as a connecting line between Sasha Baskin and Stephanie Wilhelm through ideas of utilizing the rose from "The Bachelor" to an exploration of ornamentation and form based off the history of decorative ceramics. While Alyssa Coffin questions the realities of what it means to be human through responding to the story of the landscape. All artists connect through their shared experience at Arrowmont School of Arts and Crafts.
In the Sandra J. Blain Gallery
Arrowmont School of Arts and Crafts, 556 Parkway, Gatlinburg, TN 37738. Information: 865-436-5860, www.arrowmont.org
River & Rail Theatre Company: Every Brilliant Thing
March 6, 2019 — March 17, 2019
Category: Theatre
RIVER & RAIL THEATRE CO. is proud to announce the return of Every Brilliant Thing
in The Green Room at Jackson Avenue Terminal
Group ticket rates available for groups of ONLY 5 OR MORE.
A THREE-PERSON-ONE-PERSON-SHOW?
In May, 2017, Joshua Peterson starred in our two-week run of this moving, hilarious, spontaneous roller coaster one-man show about everything from family, to depression & suicide, to falling in love; and about what it's like to be determined to find "everything brilliant about the world, everything worth living for." Since we did this show two years ago, people have begged us to bring it back. So, we're bringing it back! This time, though, we have three actors to play a one-person show...
WAIT. HOW? AND WHY?
Each show will rotate actors, so that one of our three diverse voices will play the role each evening. Why? Because depression doesn't discriminate. Come feel the beauty and brilliance of this story with us. #BrilliantThings
Get your tickets now!

Critics from NYC to London have fallen in love with Every Brilliant Thing. We are spellbound by this intimate, poignant story and are thrilled to share it with our Knoxville community.
"EVERY BRILLIANT THING finds the perfect balance between conveying the struggles of life, and celebrating all that is sweet in it." - The Independent, London
"A life-affirming gem… as profound a work as you are ever likely to experience on a New York stage." - NY1
"Heart-wrenching, hilarious...possibly one of the funniest plays you'll ever see, full stop." - The Guardian, UK
"Filled to the brim with joy...beautiful, heart wrenching and very funny." - Time Out London
Tickets & information: 865-407-0727, https://www.eventbrite.com/e/every-brilliant-thing-2019-brilliantthings-tickets-56537340708
Dogwood Arts: Synergy Exhibition
March 5, 2019 — March 24, 2019
Category: Exhibitions & visual art, Fine Crafts, Free event and Kids & family
CELEBRATE KNOXVILLE'S NEXT GENERATION OF ARTISTS & EDUCATORS
Clayton Center for the Arts

The Opening Reception and Awards Ceremony will be held at the Clayton Center for the Arts on March 15th from 5:30-9:00pm. All artists, their families, and friends are encouraged to attend this wonderful celebration!
Synergy showcases East Tennessee's most gifted K-12 art students alongside their teachers, diverse artists will participate in this special exhibition at the Clayton Center for the Arts. See the results of the artistic student-teacher synergy that happens every day in East Tennessee schools. The East Tennessee Art Educator Exhibition is a newer exhibition designed to promote the work of East Tennessee's finest teaching artists. K-12 art teachers and current art interns/student teachers from public schools, private schools and academies are invited to apply to the exhibition which will be alongside an exhibit featuring the creative works by East Tennessee's most gifted art students.
https://www.dogwoodarts.com/student-art-exhibition/
https://www.dogwoodarts.com/art-educator/
Dogwood Arts information: 865-637-4561, https://www.dogwoodarts.com
Ewing Gallery: 72nd Annual Student Art Competition
March 4, 2019 — March 14, 2019
Category: Exhibitions & visual art and Free event
JOIN US! Monday, March 4th, 6-8pm for an opening reception and awards ceremony
Begun in 1947 by C. Kermit Ewing, founder of The University of Tennessee School of Art, the annual student exhibition has become one of the oldest competitions in the country and one of the highlights of the Ewing Gallery's exhibition season. This competition has been an outlet for UT's talented students for 72 years, wherein countless works of art of every form and medium have been displayed and applauded by The University and Knoxville community.
Hosted by Ewing Gallery of Art & Architecture and University of Tennessee School of Art
1715 Volunteer Blvd, Knoxville, Tennessee 37996
https://www.facebook.com/events/807381192940334/
Westminster Presbyterian Church's Schilling Gallery: Paintings by Lil and John Clinard
March 3, 2019 — April 30, 2019
Category: Exhibitions & visual art and Free event
Oil and Watermedia Paintings

Westminister Presbyterian Church, 6500 S Northshore Dr, Knoxville, TN 37919. Hours: M-R 9-4, F 9-12. Info: (865) 584-3957 or www.wpcknox.org
Ijams Nature Center: Take Action! Big and Small Ways to Save the Planet
March 2, 2019 — April 14, 2019
Category: Classes & workshops, Festivals & special events, Free event and Science & nature
Get Ready to Take Action! Join Ijams for "Take Action! Big and Small Ways to Save the Planet," a new initiative focused on environmental conservation. Free or low-cost classes, workshops and volunteer workdays will show you how to reduce your carbon footprint and protect natural resources. There's something for everyone in this series, so spread the word, bring your family and friends, and get ready to save the world. Attend two activities and you'll get to celebrate your accomplishments at an Action Heroes Conservation Celebration sponsored by Cherokee Distributing and Sierra Nevada Brewery. http://ijams.org/take-action-big-and-small-ways-to-save-the-planet/