Calendar of Events
Sunday, March 17, 2019
Tiger Lily Theatre: Auditions for A Night of Shorts 2019
March 17, 2019 — March 18, 2019
Category: Auditions, Free event and Theatre
MAR 17, Sun, 2:00 PM
MAR 18, Mon 7:00 PM
Tiger Lily Theatre is thrilled to announce auditions for our annual production of original works: A Night of Shorts. Auditions will take place at the First Presbyterian Church on State Street. Don't worry. We'll put up signs.
620 State St, Knoxville, Tennessee 37902
Roles are available for all ages and types. Rehearsals begin March 25th and each piece typically rehearses once per week. Performances are April 26th - 28th and May 3rd-5th. Bring any schedule conflicts with you to auditions. If you have any questions, please don't hesitate to ask. You can message us here or email us at tigerlilytheatretn@gmail.com
Come audition for several different plays all at once and be a part of our favorite tradition! https://www.facebook.com/events/794377060931206
Appalachian Ballet Company: Tinkerbell Tea
Category: Dance, Fundraisers and Kids & family
On March 17th, there will be a Tinkerbell Tea leading up to the full-length ballet of Peter Pan on March 23rd and 24th. This fun event will be held at Vienna Coffee House in Maryville from 4 PM to 5:30 PM. Come enjoy tea time and Tinkerbell's favorite treats. Attendees will get to meet the lead dancers in the cast and have their picture made with Nana the Dog and more! Tickets for the tea are available through www.viennacoffeehouse.net.
https://www.viennacoffeecompany.com/tinkerbell
For more information Appalachian Ballet Company: 865-982-8463.
Appalachian Arts Craft Center: Spring Porch Sale
March 15, 2019 — March 30, 2019
Category: Exhibitions & visual art, Fine Crafts and Free event
The Appalachian Arts Craft Center in Norris will hold its Spring Porch Sale starting on Friday, March 15, and continuing for about two weeks. The Porch Sale, held each spring features outdated stock, seconds, student crafts, and nonjuried work by members of the Craft Center. It's an excellent time to get great deals on local handmade items.
The Appalachian Arts Craft Center is a nonprofit center with a mission to support arts and crafts in Appalachia through education, sales, and community involvement. The center is located at 2716 Andersonville Highway 61, Clinton, TN, one mile east of I-75 north at Exit 122. For more information, stop by the center, call 865-494-9854, or visit www.appalachianarts.net or Facebook.
Ijams Nature Center Gallery: Griffey's Sunshine Photography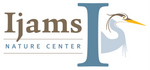 March 13, 2019 — March 31, 2019
Category: Exhibitions & visual art and Free event
Arrowmont School of Arts and Crafts: 26th Annual Sevier County Student Art Show
March 11, 2019 — March 27, 2019
Category: Exhibitions & visual art, Fine Crafts, Free event and Kids & family
26th Annual Sevier County Student Art Show in the Drawing Studio. There will be a reception on Tuesday March 19, 2019 from 6:00-8:00 pm. This show is organized by the Gatlinburg Arts Council.
Arrowmont School of Arts and Crafts, 556 Parkway, Gatlinburg, TN 37738. Information: 865-436-5860, www.arrowmont.org
Arrowmont School of Arts and Crafts: AIR Exhibition—Not a Metaphor
March 9, 2019 — May 4, 2019
Category: Exhibitions & visual art, Fine Crafts and Free event
Reception: Friday, April 12, from 6-8 pm, free and open to the public
Featuring the works of 2018-2019 Artists-in-Residence Sasha Baskin, Alyssa Coffin, Everett Hoffman, Stephanie Wilhelm and Kari Woolsey
These 5 artists working in divergent materials and ideas find common connections pulling this work together for the exhibition. From the installations by Kari Woolsey referencing items found in the home on a daily basis, to Everett Hoffman's queer forms of altered found objects alluding to domestic space. Pattern and repetition seen as a connecting line between Sasha Baskin and Stephanie Wilhelm through ideas of utilizing the rose from "The Bachelor" to an exploration of ornamentation and form based off the history of decorative ceramics. While Alyssa Coffin questions the realities of what it means to be human through responding to the story of the landscape. All artists connect through their shared experience at Arrowmont School of Arts and Crafts.
In the Sandra J. Blain Gallery
Arrowmont School of Arts and Crafts, 556 Parkway, Gatlinburg, TN 37738. Information: 865-436-5860, www.arrowmont.org
Flying Anvil Theatre: Crimes of the Heart
March 7, 2019 — March 24, 2019
Category: Theatre
This Pulitzer Prize winning play chronicles a reunion of the three Magrath sisters, who are back together in their Mississippi hometown for the first time in a decade. Lenny, the eldest, never left home...she is the caretaker of the sisters' cantankerous Old Granddaddy. Meg, the middle sister, left home to pursue stardom in Hollywood, but only found solace at the bottom of a bottle. And Babe, the youngest, has just been arrested for shooting her abusive husband. Under the scorching heat of the Mississippi sun, past resentments bubble to the surface and each sister must come to terms with the consequences of her own "crimes of the heart".
*The show is rated PG for some mature language.
"Southern Gothic humor at its sublime best…" - NY Times
"Henley weaves a tale of utter poignancy amid heavy doses of black comedy...These endearing yet wacky sisters endure a day that goes from bad to worse, but we laugh with them, not at them." - Chicago Tribune
"It has heart, wit and a surprisingly zany passion that must carry all before it…it would certainly be a crime for anyone interested in the theatre not to see this play." - NY Post.
March 8 through 24 - Thursdays through Saturdays at 7:30 pm and Sundays at 2 pm.
One pay-what-you-can preview on March 7 at 7:30 pm.
TICKET PRICES: Thu & Sun $22 ($16 for students with ID); Fri & Sat $24 ($16 for students with ID)
https://www.ticketpeak.com/res/FlyingAnvil or 865-357-1309
River & Rail Theatre Company: Every Brilliant Thing
March 6, 2019 — March 17, 2019
Category: Theatre
RIVER & RAIL THEATRE CO. is proud to announce the return of Every Brilliant Thing
in The Green Room at Jackson Avenue Terminal
Group ticket rates available for groups of ONLY 5 OR MORE.
A THREE-PERSON-ONE-PERSON-SHOW?
In May, 2017, Joshua Peterson starred in our two-week run of this moving, hilarious, spontaneous roller coaster one-man show about everything from family, to depression & suicide, to falling in love; and about what it's like to be determined to find "everything brilliant about the world, everything worth living for." Since we did this show two years ago, people have begged us to bring it back. So, we're bringing it back! This time, though, we have three actors to play a one-person show...
WAIT. HOW? AND WHY?
Each show will rotate actors, so that one of our three diverse voices will play the role each evening. Why? Because depression doesn't discriminate. Come feel the beauty and brilliance of this story with us. #BrilliantThings
Get your tickets now!

Critics from NYC to London have fallen in love with Every Brilliant Thing. We are spellbound by this intimate, poignant story and are thrilled to share it with our Knoxville community.
"EVERY BRILLIANT THING finds the perfect balance between conveying the struggles of life, and celebrating all that is sweet in it." - The Independent, London
"A life-affirming gem… as profound a work as you are ever likely to experience on a New York stage." - NY1
"Heart-wrenching, hilarious...possibly one of the funniest plays you'll ever see, full stop." - The Guardian, UK
"Filled to the brim with joy...beautiful, heart wrenching and very funny." - Time Out London
Tickets & information: 865-407-0727, https://www.eventbrite.com/e/every-brilliant-thing-2019-brilliantthings-tickets-56537340708
Dogwood Arts: Synergy Exhibition
March 5, 2019 — March 24, 2019
Category: Exhibitions & visual art, Fine Crafts, Free event and Kids & family
CELEBRATE KNOXVILLE'S NEXT GENERATION OF ARTISTS & EDUCATORS
Clayton Center for the Arts

The Opening Reception and Awards Ceremony will be held at the Clayton Center for the Arts on March 15th from 5:30-9:00pm. All artists, their families, and friends are encouraged to attend this wonderful celebration!
Synergy showcases East Tennessee's most gifted K-12 art students alongside their teachers, diverse artists will participate in this special exhibition at the Clayton Center for the Arts. See the results of the artistic student-teacher synergy that happens every day in East Tennessee schools. The East Tennessee Art Educator Exhibition is a newer exhibition designed to promote the work of East Tennessee's finest teaching artists. K-12 art teachers and current art interns/student teachers from public schools, private schools and academies are invited to apply to the exhibition which will be alongside an exhibit featuring the creative works by East Tennessee's most gifted art students.
https://www.dogwoodarts.com/student-art-exhibition/
https://www.dogwoodarts.com/art-educator/
Dogwood Arts information: 865-637-4561, https://www.dogwoodarts.com
Ijams Nature Center: Take Action! Big and Small Ways to Save the Planet
March 2, 2019 — April 14, 2019
Category: Classes & workshops, Festivals & special events, Free event and Science & nature
Get Ready to Take Action! Join Ijams for "Take Action! Big and Small Ways to Save the Planet," a new initiative focused on environmental conservation. Free or low-cost classes, workshops and volunteer workdays will show you how to reduce your carbon footprint and protect natural resources. There's something for everyone in this series, so spread the word, bring your family and friends, and get ready to save the world. Attend two activities and you'll get to celebrate your accomplishments at an Action Heroes Conservation Celebration sponsored by Cherokee Distributing and Sierra Nevada Brewery. http://ijams.org/take-action-big-and-small-ways-to-save-the-planet/
Rala: Paris Woodhull Illustrations, featured artist
March 1, 2019 — March 31, 2019
Category: Exhibitions & visual art and Free event
March First Friday: 3/1/19 6PM-9PM
We are excited to announce Paris Woodhull Illustrations as our March featured artist! She will be showing a selection or hand-drawn celebrity illustrations. Join us for the show opening and to meet the artist! https://www.facebook.com/events/2262478983813853/
Rala, 112 W. Jackson Ave, Knoxville, TN 37902
Mon - Sat: 10:00 am to 8:00 pm and Sun: 11:00 am to 5:00 pm
PH: (865) 525-7888, Instagram: @ShopRala
Art Market Gallery: On an Artistic Note & Featured Artist Pebbie Mott
March 1, 2019 — March 31, 2019
Category: Exhibitions & visual art, Fine Crafts and Free event
Because color and melody say what words cannot, The Art Market Gallery, 422 South Gay St., Knoxville, will lend its many colors to the melodies of The Big Ears Music Festival scheduled for March 21-24 in downtown Knoxville. The gallery will host a month-long March art show "On an Artistic Note".
The show will highlight the work of AMG artists who are inspired by melody, dance, musicians and more. Some of the gallery's artists and their work will be featured March 15 on WATE-6's "Living East Tennessee" from 3 p.m. to 4 p.m. The artists will be on-hand and ready to discuss their work with the public March 23 at 3 p.m. to 5 p.m., at the gallery. These events will be hosted by AMG as a way of welcoming of an estimated 16,000 music festival fans.
The festival will take place in downtown locations from The Bijou to Jackson Avenue, The Art Market and Gallery's artists will create a place where music and art can come together and be enjoyed by all. The gallery will even feature portraits of some of the musicians performing at the festival this year. For more information, call (865) 207-3407 or visit us online at artmarketgallery.net.
The Featured Artist for the month of March is Pebbie Mott. Growing up as an "Army Brat", Pebbie has lived all over the world. While Pebbie's childhood was spent in many interesting locations, the main constant in her life was drawing and painting. Her education led to the Ringling School of Art in Sarasota, Fla. Upon graduation, she worked for 15 years as a commercial interior designer. She left the design world to spend her time raising her two daughters and pursue her passion for painting and art education. Currently Pebbie is an artist, working in oils and acrylics. For the last 19 years, she continues to teach painting and drawing at the John C Campbell Folk School in North Carolina. Her work can be seen in the Morning Song gallery in Haysville, N.C. Pebbie has expanded her art to include Christmas Village Backgrounds, sold on the internet.
Art Market Gallery, 422 S. Gay St, Knoxville, TN 37902. Hours: Tu-Th & Sa 11-6, Fri 11-9, Su 1-5. Information: 865-525-5265, www.artmarketgallery.net