Calendar of Events
Sunday, February 17, 2019
Tennessee Valley Unitarian Universalist Church: Exhibit by Kate and Roy McCullough
February 17, 2019 — April 10, 2019
Category: Exhibitions & visual art and Free event
Free and open to the public
Reception Friday, February 22, 6:00 to 7:30 pm. Artists' talks at 6:30 pm.
Kate McCullough
"There is so much freedom in being able to create," says Kate. "The world of painting is a magical place where the looking glass is only limited by my imagination. The goal for my art is to not only reach that deeper place, but to offer something to the viewer that could reach a place in them that has meaning as well."
Kate began painting in watercolor about 15 years ago, after a 35-year hiatus from art. Initially her studies at Villa Marie College and SUNY College at Buffalo included general design, art history and oil and acrylic painting. When she returned to painting, she decided to explore watercolor. She took courses with Marcia Goldenstein and Whitney Leland at UT, and then moved on to workshops at Arrowmont with Don Lake and Sue Archer; Kanuga with Linda Baker, Keiko Tanabe and Don Andrews; Cheap Joe's with Linda Kemp; three workshops with John Salminen and a couple with Paul Jackson. McCullough now teaches watercolor classes at the Fountain City Art Center and the Oak Ridge Art Center. She is the former president of the Knoxville Watercolor Society, a member of the Art Market Gallery in downtown Knoxville, a signature member of the Tennessee Watercolor Society and Vice President of the Art Guild of Tellico Village.

Roy McCullough
Roy says that painting is a process of discovery. When he and his wife, Kate, travel, they invariably bring cameras and open minds, and often jockey for position to capture their own version of the same scene. When they paint, they usually express the same subject in far different ways. Roy prefers somewhat earthy subjects to the purely picturesque. He is inspired by often-overlooked commercial illustrations from the advertising industry. These illustrators work under stressful deadlines, yet consistently produce outstanding, insightful and delightful work at the highest level. "When I find a subject that could make an interesting subject for a painting, I might conjure an untold background story," says Roy. "I look for unexpected situations that reveal something universal. Sometimes it could be interesting lighting, shapes or color. And when people are involved, I ask, 'What's going on? Does it suggest a narrative?' There is always a challenge involved in making a picture come to life. Sometimes I surprise myself and a painting works on multiple levels. When that happens, I feel I have succeeded."
Roy's love of art began in grade school and continued thorough his career in advertising. He studied art history in college and still enjoys museum- and gallery-hopping wherever he travels.
Tennessee Valley Unitarian Universalist Church, 2931 Kingston Pike, Knoxville, TN 37919. Gallery hours: M-Th 10-5, Su 10-1. Information: 865-523-4176, www.tvuuc.org
Church of the Ascension: Concert for Choir and Two Organs
Category: Music
Sunday, February 17, at 5:00pm Ascension's own choirs will brighten the mid-winder month of February with the sounds of the seldom-performed double organ masses of Charles-Marie Widor, Messe opus 36, and Louis Vierne, Messe Solennelle, opus 36.
Church of the Ascension, 800 S Northshore Dr, Knoxville, TN 37919. Information: 865-588-0589, www.knoxvilleascension.org
The Mill and Mine: Walk the Moon
Category: Music
JUST ANNOUNCED:
Indie-rockers WALK THE MOON are coming to Knoxville February 17th! "Shut Up And Dance" on down to The Mill & Mine because this is gonna be fun!
The Mill & Mine, 227 W. Depot Avenue, Knoxville, TN 37917. Tickets/information: http://themillandmine.com
Evelyn Miller Young Pianist Series: Ray Ushikubo
February 17, 2019
2:30 PM
Category: Music
Join us in our 40th season for a series of three recitals by three internationally acclaimed pianists. Programs include classic and contemporary offerings for all audiences.
Exhibiting an innate musicality fused with mesmerizing technique, seventeen-year-old Japanese-American pianist and violinist Ray Ushikubo has soloed with the Los Angeles Philharmonic, performed on the stages of Carnegie Hall and Walt Disney Concert Hall, and appeared on NBC's The Tonight Show with Jay Leno. Since his solo orchestral debut at age ten with the Young Musicians Foundation Orchestra in Los Angeles's Dorothy Chandler Pavilion, Ushikubo has soloed with the Fort Collins Symphony Orchestra, Hilton Head Symphony Orchestra, Los Angeles Chamber Orchestra, Los Angeles Philharmonic, Modesto Symphony Orchestra, Pasadena Symphony Orchestra, Reno Philharmonic, and San Diego Symphony Orchestra. A recipient of the prestigious Davidson Fellow Laureate Award in 2014, Ushikubo won the 2017 Hilton Head International Piano Competition and the 2016 Piano Concerto Competition at the Aspen Music Festival and School, where he soloed with the Aspen Conducting Academy Orchestra.
During the 2018-2019 season, Ushikubo will solo on both piano and violin with the Buffalo Philharmonic in an all-Gershwin program with Maestro John Morris Russell, as well as with the Northwest Sinfonietta Orchestra and Maestro David Lockington featuring Beethoven's works. Having worked with renowned conductors such as Paolo Bortolameolli, Laura Jackson, Jeffrey Kahane, Wes Kenney, David Lockington, Sameer Patel, John Morris Russell, and Dean Whiteside, Ushikubo performed and conducted from the piano Bach Keyboard Concerto No. 1 with the Academy Virtuosi Orchestra at the Colburn School. Ushikubo has also collaborated with pianist Lang Lang in Orange County's Segerstrom Concert Hall and with pianist Jean-Yves Thibaudet on the international radio broadcast Radio France. Ushikubo was featured as a Young Artist in Residence of the national radio broadcast Performance Today with Host Fred Child, and he has been featured several times on the nationally syndicated radio program From the Top where he was named one of their Jack Kent Cooke Young Artists. He has also been a featured speaker on TEDx Redmond. Read more at http://youngpianistseries.com/2019-pianists/ray-ushikubo/
General Admission Tickets for individual performances ($25) and a season ticket package for all three performances ($65) available at www.youngpianistseries.com/tickets or at the door. *All students are given FREE admission (College Students and older with valid Student ID)
In the Sandra G. Powell Recital Hall in the University of Tennessee's Natalie L. Haslam Music Center, 1741 Volunteer Blvd., Knoxville 37996. Tickets/information: 865-408-8083
McClung Museum: Civil War Lecture Series: Knoxville's Civilian War, The Lawyers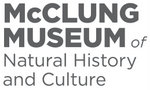 February 17, 2019
2-3:30 PM
Category: Free event, History & heritage and Lectures & discussions
The ninth annual McClung Museum Civil War Lecture Series will be held once a month on Sundays at 2 pm in the museum auditorium. McClung Museum Civil War Curator, Joan Markel will shed light on the individual lives of Knoxvillians involved in the war.
This month's lecture is "Knoxville's Civilian War, The Lawyers." Since the earliest days our town has had a robust legal community. Many of these men were particularly visible in civil service roles. Examination of the loyalty decisions and the course of political careers over the war years and beyond, reveals the complex interpretation of what constitutes loyalty.
McClung Museum of Natural History and Culture, 1327 Circle Park Dr on the UT campus, Knoxville, TN 37996. Hours: M-Sa 9-5, Su 1-5. Information: 865-974-2144, http://mcclungmuseum.utk.edu
Knox Heritage: For the Love of Mickey: A Special Valentine's Tea
Category: Festivals & special events and Fundraisers
Benefiting the establishment of "Mickey's Cutting Garden" at Historic Westwood
This special afternoon tea will benefit the creation of "Mickey's Cutting Garden" on the grounds of Historic Westwood. Mickey Mallonee was a Knox Heritage board member, Director of Events for Historic Westwood, exceptional volunteer, and special friend to many. She loved Historic Westwood and several of her closest friends would like to honor her memory and legacy by establishing a cutting garden that will keep fresh flowers in the historic home throughout the year, a special touch for which she was known.
Mickey's birthday was February 8, so it's the perfect time of year to do something she enjoyed so much – host an elegant affair! Proceeds from the afternoon tea will benefit the garden, a beautiful place that will be part of Historic Westwood for years to come.
Seating is limited to 50 guests. $75 per person.
Knox Heritage, at Historic Westwood, 3425 Kingston Pike, Knoxville, TN 37919. Information: 865-523-8008, http://knoxheritage.org/event/for-the-love-of-mickey-a-special-valentines-tea/
Oak Ridge Music Association Coffee Concert: Inner Voices String Quartet
Category: Free event and Music
Inner Voices String Quartet is thrilled to announce our next performance, Sunday, February 17 at 7:30 p.m.
We've been invited to play on the Oak Ridge Music Association's Coffee Concert Series.
Please join us for a delightful evening. We've paired Beethoven's iconic "Razumovsky" Op. 59. No. 1 String Quartet with the inventive and magical "Impressions" by Jennifer Higdon.
Oak Ridge Music Association's Coffee Concert Series are always free of charge.
So what are you waiting for? Oh yeah, you'll have to wait until Sunday, February 17 at 7:30 p.m. at First Presbyterian Church, 1051 Oak Ridge Turnpike, Oak Ridge, TN 37830.
Oak Ridge Civic Music Association: 865-483-5569, www.orcma.org
Oak Ridge Playhouse: To Kill A Mockingbird
February 15, 2019 — February 24, 2019
Category: Literature & readings and Theatre
Showtimes
Fri Feb 15, 2019 | 8:00PM
Sat Feb 16, 2019 | 8:00PM
Sun Feb 17, 2019 | 2:00PM
Thu Feb 21, 2019 | 8:00PM
Fri Feb 22, 2019 | 8:00PM
Sat Feb 23, 2019 | 8:00PM
Sun Feb 24, 2019 | 2:00PM
A faithful adaptation of Harper Lee's story about a young girl whose father, a respected attorney, chooses to defend a black man accused of a vicious crime against a white woman in the Depression-era south. When friends and neighbors in her small Alabama town turn against her father, she is forced to face the eye-opening reality of racism. As tensions come to a boil, she ultimately learns "that the one thing that doesn't abide by majority rule is a person's conscience."
Oak Ridge Playhouse, 227 Broadway, Oak Ridge, TN 37830. Information and tickets: 865-482-9999, www.orplayhouse.com
Tennessee Stage Company: New Play Festival
February 14, 2019 — March 31, 2019
Category: Theatre
The NEW PLAY FESTIVAL will consist of fully staged World Premiere presentation of The Senator's Wife by North Carolina Playwright C. Robert Jones at the Historic Southern Railway Station
Directed by Jennifer Alldredge
February 14-24
A romantic comedy with songs
The 2019 New Play Festival also includes three table readings and two staged readings. The table readings will occur between March 1 - 31. Each reading will include a discussion session afterwards with the cast, director and audience – and when possible - the playwright.
The plays in this group are:
To The Bone, drama with laughs
A House For Mandy, drama
Raft, a dark comedy
The stage readings will each have one performance in February:
Amazing Graces by Lea McMahan
Indian Giver by Michael Reiman
For tickets and more information, please contact Tennessee Stage Company: 865-546-4280, www.tennesseestage.com
Tennessee Stage Company: The Senator's Wife
February 14, 2019 — February 24, 2019
Category: Theatre
The NEW PLAY FESTIVAL will consist of fully staged World Premiere presentation of The Senator's Wife by North Carolina Playwright C. Robert Jones at the Historic Southern Railway Station, 306 W. Depot Avenue
When politics and family meet they can both come out a little the worse for wear. With the widow of a prominent Democratic Senator on the verge of marrying the most prominent Republican in the senate she faces a divided family in this warm and romantic comedy with songs!
Directed by Jennifer Alldredge
Please join us after the show Saturday, February 16 for free refreshments and a conversation with the playwright, C. Robert Jones.
Thursday – Saturday evenings at 8:00 pm and Sunday afternoons at 2:00 pm
General Admission is $15; we proudly participate in the Penny For The Arts Program
Stage Managed by Allison Crye; Costumes and Props by Arri Lemons; Stage and Lights by H. Caitlin Corbitt
For tickets and more information, please contact Tennessee Stage Company: 865-546-4280, www.tennesseestage.com
Knoxville Museum of Art: Lure of the Object: Art from the June & Rob Heller Collection
February 8, 2019 — April 21, 2019
Category: Exhibitions & visual art, Fine Crafts, Free event and Kids & family
This exhibition celebrates the uncommon aesthetic vision and philanthropic impulse of June and Rob Heller, who are among Knoxville's most active, adventurous, and generous art collectors.
The selection of more than 50 sculptures and paintings attests to the couple's journey as collectors over four decades. Lure of the Object pays tribute to the Heller's accomplishments as collectors, their significant role as KMA patrons, and the many key sculptures and paintings they have donated to the museum. Some of the featured objects have been gifted to the KMA, while others are promised gifts. International contemporary glass is a particular area of focus, and the exhibition features works by William Morris, Richard Jolley, Bertil Vallien, Oben Abright, Dante Marioni, Therman Statom, and Stephen Rolfe Powell. Complementing sculptural works are paintings by Jim Dine, Frank Stella, Christo, and Paul Jenkins.
Before settling in Knoxville, the Hellers moved frequently as dictated by career assignments in London, Geneva, Singapore, and other major cities around the world. In each location, they made a practice of exploring galleries, art fairs, museums, and auctions with a sense of openness and adventure. Increasingly, they discovered works of art they could not live without. They were not bound by any set medium, period, or theme, but rather acquired works that provoked a strong emotional response. As their collection grew, so did the challenge of transporting objects—many of them quite large—from home to home. Soon after moving to Knoxville, they became involved in the city's art scene. They patronized area artists, and became staunch supporters of the Knoxville Museum of Art. In particular, they became outspoken advocates for the KMA's efforts to build a collection of contemporary sculpture which glass is a primary material. They supported the museum by donating funds as well as works from their extensive collection of modern and contemporary art.
Knoxville Museum of Art, 1050 World's Fair Park Dr, Knoxville, TN 37916. Hours: Tuesday-Saturday, 10AM-5PM, Sunday, 1-5PM. Information: 865-525-6101, www.knoxart.org
Arrowmont School of Arts and Crafts: New Traditions: Sophie Glenn & Adam Hawk
February 6, 2019 — March 16, 2019
Category: Exhibitions & visual art, Fine Crafts and Free event
New Traditions focuses on the contemporary ways that metal as medium is being used in craft practices. Artists Sophie Glenn and Adam Hawk have distinctive ways of working with the material, while recognizing the importance of tradition in their fields.
As a furniture maker, Glenn understands the value of knowing the history of her craft, but also seeing that this can be a hindrance to makers wishing to push the limits of furniture design. "It is important to remember that furniture making and woodworking are not mutually exclusive," says Glenn. In her body of work featured here, Rust Never Sleeps, Glenn has completely eliminated wood from the equation. All of her furniture designs are made entirely out of painted and rusted steel. "Hopefully, this trickery allows people to view and experience furniture in a new light."
Brooches with vibrant, neon colors and geometric designs may feel influenced by anything but nature. But Adam Hawk's jewelry pieces are just that. The overall forms of Hawk's pieces are free flowing, and mimic structures found in natural environments, while at the same time, the designs play with the idea of natural geometry that occurs all around us. "From roaming the creeks and fields I grew up around, to traveling to foreign countries, my exposure to urban and natural aesthetics has had a major influence on my design vocabulary," says Hawk.
Born and raised in New York City, Sophie Glenn received her BFA in Sculpture from the State University of New York at Purchase, and her MFA in Furniture Design and Woodworking from San Diego State University. She has worked extensively as a metal fabricator and welder for many independent makers and businesses across the country, including Vivian Beer Studio Works in Manchester, New Hampshire and Shelton Studios Inc. in Brooklyn, New York. She is currently the wood artist in residence at the Appalachian Center for Craft and was recently awarded an Individual Artist Fellowship from the Tennessee Arts Commission. See more of Sophie's work here: https://sophieglenn.com/
Adam Hawk is a studio artist and lecturer at the University of Wisconsin-Milwaukee. Hawk earned his MFA in metalsmithing/blacksmithing from Southern Illinois University Carbondale and BFA in sculpture and computer fine arts from Memphis College of Art. Previously, Hawk has served as an assistant professor at Memphis College of Art and worked as a Lead Blacksmith at the National Ornamental Metal Museum. His work has been exhibited at the National Ornamental Metal Museum, Leigh Yawkey Woodson Art Museum, the HOW art museum in Shanghai, China, The Villa Braghieri in Italy, Walter Anderson Museum and the Fuller Craft Museum. See more of Adam's work here: http://hawkforge.com/index.html
Geoffrey A. Wolpert Gallery, Arrowmont School of Arts and Crafts, 556 Parkway, Gatlinburg, TN 37738. Information: 865-436-5860, www.arrowmont.org