Calendar of Events
Thursday, February 14, 2019
Tennessee Stage Company: New Play Festival
February 14, 2019 — March 31, 2019
Category: Theatre
The NEW PLAY FESTIVAL will consist of fully staged World Premiere presentation of The Senator's Wife by North Carolina Playwright C. Robert Jones at the Historic Southern Railway Station
Directed by Jennifer Alldredge
February 14-24
A romantic comedy with songs
The 2019 New Play Festival also includes three table readings and two staged readings. The table readings will occur between March 1 - 31. Each reading will include a discussion session afterwards with the cast, director and audience – and when possible - the playwright.
The plays in this group are:
To The Bone, drama with laughs
A House For Mandy, drama
Raft, a dark comedy
The stage readings will each have one performance in February:
Amazing Graces by Lea McMahan
Indian Giver by Michael Reiman
For tickets and more information, please contact Tennessee Stage Company: 865-546-4280, www.tennesseestage.com
Tennessee Stage Company: The Senator's Wife
February 14, 2019 — February 24, 2019
Category: Theatre
The NEW PLAY FESTIVAL will consist of fully staged World Premiere presentation of The Senator's Wife by North Carolina Playwright C. Robert Jones at the Historic Southern Railway Station, 306 W. Depot Avenue
When politics and family meet they can both come out a little the worse for wear. With the widow of a prominent Democratic Senator on the verge of marrying the most prominent Republican in the senate she faces a divided family in this warm and romantic comedy with songs!
Directed by Jennifer Alldredge
Please join us after the show Saturday, February 16 for free refreshments and a conversation with the playwright, C. Robert Jones.
Thursday – Saturday evenings at 8:00 pm and Sunday afternoons at 2:00 pm
General Admission is $15; we proudly participate in the Penny For The Arts Program
Stage Managed by Allison Crye; Costumes and Props by Arri Lemons; Stage and Lights by H. Caitlin Corbitt
For tickets and more information, please contact Tennessee Stage Company: 865-546-4280, www.tennesseestage.com
Marble City Opera: Chocolate & Wine
February 14, 2019 — February 16, 2019
7:30 PM
Category: Culinary arts and Music
At Holly's Gourmet Market & Cafe, 5107 Kingston Pike, Knoxville, TN 37919
Soloists:
Michael Rodgers, baritone
Maurice Hendricks, baritone
Dominick White, baritone
Breyon Ewing, tenor
Brandon Gibson, bass-baritone
Accompanied by: Brandon Coffer
Cost: $75 per person (cost includes all desserts and wine)
Looking for something classy to do with your special someone this Valentines weekend? Enjoy beautiful music? Chocolate? Wine? Well Marble City Opera has combined all three for a one of a kind event called simply "Chocolate and Wine". Several of the finest voices in Knoxville; Michael Rodgers, Maurice Hendricks, Dominick White, Breyon Ewing and Brandon Gibson (accompanied by pianist Brandon Coffer) will serenade audience members with romantic selections from the operatic, musical theater, and standard repertoires while they enjoy a variety of luscious chocolate desserts created by Knoxville's favorite restaurateur, Holly Hambright and expertly paired with a variety of wines.
Organization Link: www.MarbleCityOpera.com
Ticket Link: ChocolateandWine.BrownPaperTickets.com
FB Event Link: www.facebook.com/events/271940456940947/
Marble City Opera: 646-217-1580, www.marblecityopera.com
Knoxville Symphony Orchestra: Timeless Romance: Swan Lake & More

February 14, 2019 — February 15, 2019
7:30 PM
Category: Music
Part of the Knoxville Symphony Orchestra's 2018-2019 Moxley Carmichael Masterworks Series.
KSO's Masterworks prepares a night of romance with Aram Demirjian and the KSO. The lineup begins with Frederick Delius' musical dramatization of Shakespeare's beloved tragedy, Romeo and Juliet. The romantic sentimentality of the night is continued with a performance by the Appalachian Ballet Company to a performance of "El Amor Brujo (Love, the Magician): Ballet Suite" featuring a mezzo-soprano. The evening concludes with the dreamy story of the Swan Lake, featuring the title work "Swan Lake: A Symphonic Synthesis" by Tchaikovsky.
Thursday and Friday evenings at 7:30 PM at the Tennessee Theatre, 604 S. Gay Street, Knoxville, TN 37902. Tickets and information: 865-291-3310, www.knoxvillesymphony.com
Jubilee Community Arts: Knoxville Square Dance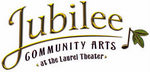 Jubilee Community Arts presents Knoxville Square Dance with live old-time music by The Spring Lizards and calling by Stan Sharp and Leo Collins
The Knoxville Square Dance is back on second Thursdays at the Laurel! No experience or partner is necessary and the atmosphere is casual. (No taps, please.) Admission: $7 ($5 for students & JCA members). Follow the Knoxville Square Dance on Facebook: https://www.facebook.com/pages/Knoxville-Square-Dance/165061626899964
The Laurel Theater is located on the corner of 16th and Laurel Avenue in the historic Fort Sanders neighborhood of Knoxville near the UT campus. Jubilee Community Arts, 1538 Laurel Ave, Knoxville, TN 37916. For information: 865-522-5851, www.jubileearts.org.
Lyric Theatre Company: Always a Bridesmaid
Category: Theatre
Lyric Theatre Company is proud to announce our first performance for 2019! Always a Bridesmaid, A Jones Hope Wooten Comedy will be held the evening of February 14th starting at 7:00 pm. The Dinner and Show production will be held at The Venue in Lenoir City, 7690 Creekwood Park Blvd, Lenoir City, TN.
Doors open at 6:30 pm - Dinner at 7:00 pm - Showtime: 8 PM
Tickets are $30 per person or $250 for a table of 10. Tickets can be purchased at www.lyrictheatrecompany.org
In this hilarious comedic romp, four friends have sworn to keep the promise they made on the night of their Senior Prom: to be in each other's weddings ... no matter what. More than thirty years later, these Southern friends-for-life are still making "the long walk" for each other, determined to honor that vow.
Dinner consists of penne pasta, grilled sliced chicken (to top your pasta with), Alfredo sauce and/or marinara sauce, tossed salad with ranch or vinaigrette dressing, garlic bread sticks. Catered by Buddy's Custom Catering. Wine and beer will also be available.
Directed by Robert Harrison and a very talented cast of local gals, this is sure to be an evening to remember. Learn more about the cast and performance on our Facebook page. https://www.facebook.com/LYRICTheatreCompany/
Lyric Theatre Company is a diverse and inclusive community-based organization whose purpose is to entertain, enrich, and educate our community through the performing arts.
UT School of Music: A Valentine Faculty Recital
Category: Free event and Music
An evening of music inspired by love. Geoffrey Herd-violin and Esther Park-piano, accompanied by other notable guests.
Natalie Haslam Music Center, Sandra G. Powell Recital Hall
6pm
UT School of Music: Unless otherwise noted, concerts are FREE and open to the public. The Alumni Memorial Building located at 1408 Middle Drive on the UT campus. (The James R. Cox Auditorium is located in the Alumni Memorial Building.) The Natalie Haslam Music Center is located at 1741 Volunteer Blvd on the UT campus. *For individual or small group performances, please check the web site or call the day of the event for updates or cancellations: 865-974-5678, www.music.utk.edu/events
Overcoming Believers Church: The Cleans of Comedy - Valentines Extravaganza!
Category: Comedy
Thursday at 7 PM – 11 PM at The Change Center, 203 Harriet Tubman Street, Knoxville, Tennessee 37915
Get ready for a night filled with food, fun, and laughter. Overcoming Believers Church presents the Cleans of Comedy. Join us on Valentine's Day, Thursday February 14th at 7pm at the Change Center for our all star line up which include comedian Small Fire of BET Comic View, comedian and MC Chinnitta Morris, and our special guest and headliner comedian Marcus Wiley.
Tickets are $25 which includes admission and heavy hors d'oeuvres. Make it a night to remember! Doors open at 6:30pm. https://www.facebook.com/events/227792544833516/
Locked in Solidarity
February 10, 2019 — February 16, 2019
Category: Festivals & special events and Film
The local Christian Community Development Association network is partnering with the national network to raise awareness and hopefully create action around the idea of mass incarceration. The event is called Locked in Solidarity and it's scheduled for February 10-16. National website: https://ccda.org/justice-initiatives/mass-incarceration/locked-in-solidarity/.
Local events planned:
• Sunday, Feb 10 – Kickoff event at TBC, 6:30 – 8:00 pm. We'll examine the issue theologically, hear an update about the situation nationally, and then hear stories from people who have been impacted locally.
• Monday, Feb 11 – Tour the Maloneyville Detention Center, 11:30 am – 12:30 pm
• Wednesday, Feb 13 – Screening of the documentary 13th at Central Cinema. Followed by a panel discussion of people locally who have been affected or are working to make a difference.
• Saturday, Feb 16 – Location and time TBD. Prayer breakfast for everyone involved. Discuss what we've learned and propose next steps.
Local website: https://www.facebook.com/CCDAKnoxville
Knoxville Museum of Art: Lure of the Object: Art from the June & Rob Heller Collection
February 8, 2019 — April 21, 2019
Category: Exhibitions & visual art, Fine Crafts, Free event and Kids & family
This exhibition celebrates the uncommon aesthetic vision and philanthropic impulse of June and Rob Heller, who are among Knoxville's most active, adventurous, and generous art collectors.
The selection of more than 50 sculptures and paintings attests to the couple's journey as collectors over four decades. Lure of the Object pays tribute to the Heller's accomplishments as collectors, their significant role as KMA patrons, and the many key sculptures and paintings they have donated to the museum. Some of the featured objects have been gifted to the KMA, while others are promised gifts. International contemporary glass is a particular area of focus, and the exhibition features works by William Morris, Richard Jolley, Bertil Vallien, Oben Abright, Dante Marioni, Therman Statom, and Stephen Rolfe Powell. Complementing sculptural works are paintings by Jim Dine, Frank Stella, Christo, and Paul Jenkins.
Before settling in Knoxville, the Hellers moved frequently as dictated by career assignments in London, Geneva, Singapore, and other major cities around the world. In each location, they made a practice of exploring galleries, art fairs, museums, and auctions with a sense of openness and adventure. Increasingly, they discovered works of art they could not live without. They were not bound by any set medium, period, or theme, but rather acquired works that provoked a strong emotional response. As their collection grew, so did the challenge of transporting objects—many of them quite large—from home to home. Soon after moving to Knoxville, they became involved in the city's art scene. They patronized area artists, and became staunch supporters of the Knoxville Museum of Art. In particular, they became outspoken advocates for the KMA's efforts to build a collection of contemporary sculpture which glass is a primary material. They supported the museum by donating funds as well as works from their extensive collection of modern and contemporary art.
Knoxville Museum of Art, 1050 World's Fair Park Dr, Knoxville, TN 37916. Hours: Tuesday-Saturday, 10AM-5PM, Sunday, 1-5PM. Information: 865-525-6101, www.knoxart.org
Arrowmont School of Arts and Crafts: New Traditions: Sophie Glenn & Adam Hawk
February 6, 2019 — March 16, 2019
Category: Exhibitions & visual art, Fine Crafts and Free event
New Traditions focuses on the contemporary ways that metal as medium is being used in craft practices. Artists Sophie Glenn and Adam Hawk have distinctive ways of working with the material, while recognizing the importance of tradition in their fields.
As a furniture maker, Glenn understands the value of knowing the history of her craft, but also seeing that this can be a hindrance to makers wishing to push the limits of furniture design. "It is important to remember that furniture making and woodworking are not mutually exclusive," says Glenn. In her body of work featured here, Rust Never Sleeps, Glenn has completely eliminated wood from the equation. All of her furniture designs are made entirely out of painted and rusted steel. "Hopefully, this trickery allows people to view and experience furniture in a new light."
Brooches with vibrant, neon colors and geometric designs may feel influenced by anything but nature. But Adam Hawk's jewelry pieces are just that. The overall forms of Hawk's pieces are free flowing, and mimic structures found in natural environments, while at the same time, the designs play with the idea of natural geometry that occurs all around us. "From roaming the creeks and fields I grew up around, to traveling to foreign countries, my exposure to urban and natural aesthetics has had a major influence on my design vocabulary," says Hawk.
Born and raised in New York City, Sophie Glenn received her BFA in Sculpture from the State University of New York at Purchase, and her MFA in Furniture Design and Woodworking from San Diego State University. She has worked extensively as a metal fabricator and welder for many independent makers and businesses across the country, including Vivian Beer Studio Works in Manchester, New Hampshire and Shelton Studios Inc. in Brooklyn, New York. She is currently the wood artist in residence at the Appalachian Center for Craft and was recently awarded an Individual Artist Fellowship from the Tennessee Arts Commission. See more of Sophie's work here: https://sophieglenn.com/
Adam Hawk is a studio artist and lecturer at the University of Wisconsin-Milwaukee. Hawk earned his MFA in metalsmithing/blacksmithing from Southern Illinois University Carbondale and BFA in sculpture and computer fine arts from Memphis College of Art. Previously, Hawk has served as an assistant professor at Memphis College of Art and worked as a Lead Blacksmith at the National Ornamental Metal Museum. His work has been exhibited at the National Ornamental Metal Museum, Leigh Yawkey Woodson Art Museum, the HOW art museum in Shanghai, China, The Villa Braghieri in Italy, Walter Anderson Museum and the Fuller Craft Museum. See more of Adam's work here: http://hawkforge.com/index.html
Geoffrey A. Wolpert Gallery, Arrowmont School of Arts and Crafts, 556 Parkway, Gatlinburg, TN 37738. Information: 865-436-5860, www.arrowmont.org
The WordPlayers: Oh Freedom! – Black History Month Touring Show
February 6, 2019 — February 28, 2019
Category: Free event, History & heritage, Kids & family and Theatre
A one-act play by Peter Manos, author of Walk, Don't Ride!
Oh Freedom! The Story of the Underground Railroad combines the stories of the men and women who were active in the fight against slavery with songs of the period. Famous participants like Harriet Tubman and Harriet Beecher Stowe are here. So are lesser known heroes of the movement like John Rankin, whose house on a hill above the Ohio River was a beacon for freedom for many escaping bondage; the mysterious "Peg Leg" Joe, who moved among the plantations teaching slaves to escape and "Follow the Drinking Gourd," a song designed to show them the way; and Henry "Box" Brown, who had himself put in a box and mailed to freedom by general post!
Oh Freedom! inspires us all to work together for the good of all as it celebrates a time when Americans were at their courageous best, supporting one another, regardless of background, ethnicity or gender, in the cause to extend to all Americans our greatest, most inalienable right: to be free.
Length: approx. 50 minutes
Please call 865-539-2490 or email wordplayers@comcast.net to schedule a performance.
Schedule of Public Performances (Free Admission)
Feb. 6 – Walters State-Sevierville – CAPE 104 – 4:00 PM, 1720 Old Newport Hwy., Sevierville, TN
Feb. 7 – Walters State-Greeneville – 9:40 AM, 215 N. College St., Greeneville, TN
Feb. 7 – Walters State-Tazewell – 2:15 PM, 1325 Claiborne St., Tazewell, TN
Feb. 12 – Pellissippi State-Magnolia Campus – 12:25, 1610 E. Magnolia Ave., Knoxville
Feb. 12 – Johnson University – 7:00 PM, 7900 Johnson Dr., Knoxville
Feb. 14 – Pellissippi State-Blount Campus – 2:00 PM, 2731 W Lamar Alexander Pkwy, Friendsville, TN
Feb. 16 – Oak Valley Baptist Church – 4:00 PM, 194 Hampton Rd., Oak Ridge, TN
Feb. 17 – Fountain City UMC – 7:00 PM, 212 Hotel Rd., Fountain City/Knoxville, TN
Feb. 20 – Roane State Harriman – 12:30 & 6:00 PM, 276 Patton Ln., Harriman, TN
Feb. 24 – Fifth Avenue Baptist – 4:00 PM, 2500 E. 5th Ave., Knoxville
Feb. 26 – Emerald Academy – 5:30 PM, 220 Carrick St, Knoxville
Feb. 28 – Walters State-Morristown – Lyceum – 8:00 AM, 500 S. Davy Crockett Parkway, Morristown, TN
The WordPlayers performances are held at Erin Presbyterian Church, 200 Lockett Road, Knoxville, TN 37919. Information: 865-539-2490, www.wordplayers.org