Calendar of Events
Friday, February 15, 2019
Oak Ridge Playhouse: To Kill A Mockingbird
February 15, 2019 — February 24, 2019
Category: Literature & readings and Theatre
Showtimes
Fri Feb 15, 2019 | 8:00PM
Sat Feb 16, 2019 | 8:00PM
Sun Feb 17, 2019 | 2:00PM
Thu Feb 21, 2019 | 8:00PM
Fri Feb 22, 2019 | 8:00PM
Sat Feb 23, 2019 | 8:00PM
Sun Feb 24, 2019 | 2:00PM
A faithful adaptation of Harper Lee's story about a young girl whose father, a respected attorney, chooses to defend a black man accused of a vicious crime against a white woman in the Depression-era south. When friends and neighbors in her small Alabama town turn against her father, she is forced to face the eye-opening reality of racism. As tensions come to a boil, she ultimately learns "that the one thing that doesn't abide by majority rule is a person's conscience."
Oak Ridge Playhouse, 227 Broadway, Oak Ridge, TN 37830. Information and tickets: 865-482-9999, www.orplayhouse.com
Tennessee Children's Dance Ensemble: 38th Season Opener Concert
February 15, 2019 — February 16, 2019
Category: Dance and Kids & family
Friday, February 15th at 8:00pm
Saturday, February 16th at 2:30pm & 8:00pm
If ever there was a time we all need to feel good about our world, it's now, and this year's concert premiere performance of the Tennessee Children's Dance Ensemble will do just that. Knoxville based TCDE, a family audience favorite, will kick off its 38th season with three performances at the Civic Auditorium in Knoxville on February 15 and 16. The theme for this year's season is "Voices of Children," and features delightful and inspirational works from leading choreographers that will leave audiences knowing why this amazing group of young dancers, also known as "Children Helping Children" has made a global impact. Dances run the gamut of feelings experienced by children in today's world. Included will be excerpts from TCDE's signature piece, "Seeds for Planting," which was first presented in 1983. You will go away uplifted and knowing that with young people such as this, our future is in good hands.
In addition to our regular performances, the company will present discounted daytime performances for children and seniors on Friday, February 15th at 9:15am and 11:00am. Children $6.00, Adults $10.00
Adults $28.00, Children/students $14.00
Tickets may be purchased by calling Dancers Studio: 865-584-9636. For group reservations or for more information, please call Ensemble Coordinator Cheri McKeever at 865-207-1954. www.dancersstudioknox.com
At Knoxville Civic Auditorium and Coliseum, 500 Howard Baker Jr Blvd, Knoxville, TN 37915
Thompson Boling Arena: Luke Combs
Category: Music
Luke Combs, with special guests Lanco and Jameson Rogers, is bringing his Beer Never Broke My Heart tour to Thompson Boling Arena on February 15th.
Thompson Boling Arena, 1600 Phillip Fulmer Way, Knoxville, TN. Info/tickets: Concerts & Special Events - www.KnoxvilleTickets.com or (865) 656-4444. Athletic Events - www.UTTix.com or (865) 656-1200. http://www.tbarena.com
Bijou Theatre: Stay Awhile--An Intimate Evening with Erick Baker Acoustic Trio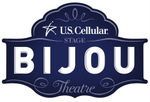 Category: Music
Friday, February 15, 2019 at 8:00pm at the Bijou Theatre.
10 years after releasing his debut EP,Erick Baker returns with a stripped-down acoustic trio to give thanks for over a decade of making music and to celebrate the release of his NEW album, Morning Light!
Erick Baker is an Americana singer-songwriter and Emmy Award winning Writer and Host of the national PBS travel television series Tennessee Valley Uncharted.
He's a self-taught guitarist and vocalist, who interestingly enough, didn't start playing music until after earning his degree in Public Relations from the University of Tennessee. Since then, he's gone on to share the stage with artists like John Legend, Brandi Carlile, Gavin DeGraw, the Goo Goo Dolls, Grace Potter, and Heart, as well as tour Europe, Asia, and the Middle East, performing for our men and women in uniform stationed overseas.
Bijou Theatre, 803 S. Gay Street, Knoxville, TN 37902. Information/tickets: 865-522-0832, www.knoxbijou.com, www.ticketmaster.com
Knoxville Museum of Art: Alive After Five - Cheryl Renee & Wendel Werner
February 15, 2019
6-8:30 PM
Category: Music
Alive After Five is a unique live music series that takes place in the smoke-free, casually elegant setting of the Ann and Steve Bailey Hall in the Knoxville Museum of Art. There is a live band on stage, seating at tables, two cash bars, food from area restaurants, free freshly popped popcorn, and free parking. Audience members can enjoy listening to music, dancing, and browsing the museum's art galleries. Admission is $15 for general and $10 for museum members and college students with ID. Ages 17 and under are admitted free.
Knoxville Museum of Art, 1050 World's Fair Park Dr, Knoxville, TN 37916. Hours: Tuesday-Saturday, 10AM-5PM, Sunday, 1-5PM. Information: 865-525-6101, www.knoxart.org
2019 FLY FISHING FILM TOUR
Category: Film
2019 FLY FISHING FILM TOUR comes to Knoxville's Relix Variety Theatre on February 15.
The original and preeminent exhibition of fly fishing cinema, The F3T is a one of a kind experience. Each year anglers of all ages gather in big cities and small towns alike to soak up films from around the world, spin a few yarns amongst friends and dream about casts yet unmade. In its 13th lap around the globe, the Fly Fishing Film Tour is packed with remarkable films, topnotch stories and imagery that will fuel your dreams for months to come!
With an emphasis on the people, places and fisheries that help make up the vast world of fly fishing, the 2019 F3T will take you from Alaska to Florida, South Dakota to French Polynesia, British Columbia to the coast of Australia and more! This remarkable evening of outdoor cinema is in itself an adventure you won't soon forget. Grab your fishiest friends and we'll see you at the show!
February 15, 7:00 pm at the Relix Variety Theatre,
1208 North Central St, Knoxville, TN.
Doors open at 6pm, Show starts at 7pm sharp - Tickets will be $12 in advance at 3 Rivers Angler and $15 at the door. For information please contact us at the shop 865-200-5271 or info@3riversangler.com. Tickets may also be purchased online.
Jazzspirations LIVE with Brian Clay feat. Heather Hayes
Category: Music
Friday at 8 PM – 10:30 PM at Blue Slip Winery & Bistro, 300 W Depot Ave NW, Knoxville, Tennessee 37917
Jazzspirations LIVE is a one-of-a-kind Contemporary Jazz Experience -- The host is national keyboard recording artist BRIAN CLAY. Brian performs and invites jazz artists from around the country to join him on stage. The Historic Southern Railway Station (home of the Blue Slip Winery) is home for the 2019 series ... it's the perfect combination of WINE and JAZZ! Friday, February 15th will be a special Valentine's edition -- the FRIDAY WINE-DOWN! Join Brian as he welcomes the incomparable HEATHER HAYES (daughter of legendary soul singer Isaac Hayes) to Knoxville.
Doors at 7pm, music begins at 8pm. You can choose your seats and purchase tickets at www.smoothjazzknoxville.com.
FREE Parking; Wine available for purchase by the glass or bottle. Cash Bar. Bistro menu available. Presented by the Blue Slip Winery. https://www.facebook.com/events/410196379726950/
Tennessee Stage Company: New Play Festival
February 14, 2019 — March 31, 2019
Category: Theatre
The NEW PLAY FESTIVAL will consist of fully staged World Premiere presentation of The Senator's Wife by North Carolina Playwright C. Robert Jones at the Historic Southern Railway Station
Directed by Jennifer Alldredge
February 14-24
A romantic comedy with songs
The 2019 New Play Festival also includes three table readings and two staged readings. The table readings will occur between March 1 - 31. Each reading will include a discussion session afterwards with the cast, director and audience – and when possible - the playwright.
The plays in this group are:
To The Bone, drama with laughs
A House For Mandy, drama
Raft, a dark comedy
The stage readings will each have one performance in February:
Amazing Graces by Lea McMahan
Indian Giver by Michael Reiman
For tickets and more information, please contact Tennessee Stage Company: 865-546-4280, www.tennesseestage.com
Tennessee Stage Company: The Senator's Wife
February 14, 2019 — February 24, 2019
Category: Theatre
The NEW PLAY FESTIVAL will consist of fully staged World Premiere presentation of The Senator's Wife by North Carolina Playwright C. Robert Jones at the Historic Southern Railway Station, 306 W. Depot Avenue
When politics and family meet they can both come out a little the worse for wear. With the widow of a prominent Democratic Senator on the verge of marrying the most prominent Republican in the senate she faces a divided family in this warm and romantic comedy with songs!
Directed by Jennifer Alldredge
Please join us after the show Saturday, February 16 for free refreshments and a conversation with the playwright, C. Robert Jones.
Thursday – Saturday evenings at 8:00 pm and Sunday afternoons at 2:00 pm
General Admission is $15; we proudly participate in the Penny For The Arts Program
Stage Managed by Allison Crye; Costumes and Props by Arri Lemons; Stage and Lights by H. Caitlin Corbitt
For tickets and more information, please contact Tennessee Stage Company: 865-546-4280, www.tennesseestage.com
Marble City Opera: Chocolate & Wine
February 14, 2019 — February 16, 2019
7:30 PM
Category: Culinary arts and Music
At Holly's Gourmet Market & Cafe, 5107 Kingston Pike, Knoxville, TN 37919
Soloists:
Michael Rodgers, baritone
Maurice Hendricks, baritone
Dominick White, baritone
Breyon Ewing, tenor
Brandon Gibson, bass-baritone
Accompanied by: Brandon Coffer
Cost: $75 per person (cost includes all desserts and wine)
Looking for something classy to do with your special someone this Valentines weekend? Enjoy beautiful music? Chocolate? Wine? Well Marble City Opera has combined all three for a one of a kind event called simply "Chocolate and Wine". Several of the finest voices in Knoxville; Michael Rodgers, Maurice Hendricks, Dominick White, Breyon Ewing and Brandon Gibson (accompanied by pianist Brandon Coffer) will serenade audience members with romantic selections from the operatic, musical theater, and standard repertoires while they enjoy a variety of luscious chocolate desserts created by Knoxville's favorite restaurateur, Holly Hambright and expertly paired with a variety of wines.
Organization Link: www.MarbleCityOpera.com
Ticket Link: ChocolateandWine.BrownPaperTickets.com
FB Event Link: www.facebook.com/events/271940456940947/
Marble City Opera: 646-217-1580, www.marblecityopera.com
Knoxville Symphony Orchestra: Timeless Romance: Swan Lake & More

February 14, 2019 — February 15, 2019
7:30 PM
Category: Music
Part of the Knoxville Symphony Orchestra's 2018-2019 Moxley Carmichael Masterworks Series.
KSO's Masterworks prepares a night of romance with Aram Demirjian and the KSO. The lineup begins with Frederick Delius' musical dramatization of Shakespeare's beloved tragedy, Romeo and Juliet. The romantic sentimentality of the night is continued with a performance by the Appalachian Ballet Company to a performance of "El Amor Brujo (Love, the Magician): Ballet Suite" featuring a mezzo-soprano. The evening concludes with the dreamy story of the Swan Lake, featuring the title work "Swan Lake: A Symphonic Synthesis" by Tchaikovsky.
Thursday and Friday evenings at 7:30 PM at the Tennessee Theatre, 604 S. Gay Street, Knoxville, TN 37902. Tickets and information: 865-291-3310, www.knoxvillesymphony.com
Locked in Solidarity
February 10, 2019 — February 16, 2019
Category: Festivals & special events and Film
The local Christian Community Development Association network is partnering with the national network to raise awareness and hopefully create action around the idea of mass incarceration. The event is called Locked in Solidarity and it's scheduled for February 10-16. National website: https://ccda.org/justice-initiatives/mass-incarceration/locked-in-solidarity/.
Local events planned:
• Sunday, Feb 10 – Kickoff event at TBC, 6:30 – 8:00 pm. We'll examine the issue theologically, hear an update about the situation nationally, and then hear stories from people who have been impacted locally.
• Monday, Feb 11 – Tour the Maloneyville Detention Center, 11:30 am – 12:30 pm
• Wednesday, Feb 13 – Screening of the documentary 13th at Central Cinema. Followed by a panel discussion of people locally who have been affected or are working to make a difference.
• Saturday, Feb 16 – Location and time TBD. Prayer breakfast for everyone involved. Discuss what we've learned and propose next steps.
Local website: https://www.facebook.com/CCDAKnoxville