Calendar of Events
Friday, March 15, 2019
Appalachian Arts Craft Center: Spring Porch Sale
March 15, 2019 — March 30, 2019
Category: Exhibitions & visual art, Fine Crafts and Free event
The Appalachian Arts Craft Center in Norris will hold its Spring Porch Sale starting on Friday, March 15, and continuing for about two weeks. The Porch Sale, held each spring features outdated stock, seconds, student crafts, and nonjuried work by members of the Craft Center. It's an excellent time to get great deals on local handmade items.
The Appalachian Arts Craft Center is a nonprofit center with a mission to support arts and crafts in Appalachia through education, sales, and community involvement. The center is located at 2716 Andersonville Highway 61, Clinton, TN, one mile east of I-75 north at Exit 122. For more information, stop by the center, call 865-494-9854, or visit www.appalachianarts.net or Facebook.
Women in Jazz Jam Festival
March 15, 2019 — March 16, 2019
Category: Festivals & special events and Music
Kelle Jolly's Women in Jazz Jam Festival returns for its fourth year in Knoxville. The festival kicks off on FRIDAY, MARCH 15. On Friday evening, the festival officially opens when the Women in Jazz Jam Festival Band returns to the Knoxville Museum of Art's Alive After Five Concert Series with a performance at 6 p.m. Admission for the show is $15 for adults, $10 for students or members and children under 17 are free. All tickets are sold at the door.
On Saturday, the Women in Jazz Jam Festival will be held at the Knoxville Center Mall, in a ground floor suite, across from the mall security office. Student performances by the Desperate Times Clarinet Jazz Combo and Flutopia (A Very Jazzy Flute Ensemble) will begin at 12:00pm. Led by Lynn Gorbski, these two groups consist of students from West View and Lincoln Heights Middle Schools in Hamblen County. At 1:00pm Anna Helms will perform with her ensemble and then lead a jam session. The invitation to play at the jam session is open to all musicians.
A "Women in Music Gathering" networking event will begin at 2:00pm. Women who perform or work in any genre of music are encouraged to attend. Bring promotional material to share. Discussions will be led by organizers of the festival. Bring your instrument for a jam session.
Performances will start back at 4:00pm with local songstress, Jeanine Fuller. At 5:00pm, pianist, vocalist and composer Amy K. Bormet will perform. She is the founder and Executive Director of the Washington Women in Jazz Festival. Ms. Bormet just released her new album, AmyAna.
The headlining artist Beverly "Guitar" Watkins will perform at 6:00pm. Ms. Watkins has over 60 years experience as a blues musician. She toured with the Music Maker Relief Foundation all star Women of the Blues "Hot Mamas" in 1998. Ms. Beverly received a W.C. Handy Blues Award nomination in 2000 for her first CD, Back in Business. She says, "When I get on stage, it's electrifying. I light up and get into the crowd. That's what I call ministering to the public."
All events on Saturday are free. Donations are welcomed.
For more information, contact festival organizer, Kelle Jolly, at (865) 622-7174 or myjollyboy@gmail.com
www.womeninjazzjamfestival.com
https://www.facebook.com/events/1782804908490540/
Knox Shamrock Fest
March 15, 2019 — March 16, 2019
Category: Festivals & special events, Fundraisers, History & heritage and Kids & family
Knox Shamrock Fest! presented by Fresenius Kidney Care benefitting East TN Kidney Foundation, in Knoxville's Market Square.
Enjoy family friendly St. Patrick's Day shenanigans including face painting, Irish dance performances & cultural demonstrations, inflatables, Irish music, balloon twisting, games, crafts & more! Family festivities take place: Friday, March 15th, 3:00-8:00PM and Saturday, March 16th, 10:00AM-8:00PM.
Activities close for evening concerts each night @8:00PM.
(865) 288-7351 for more information.
Knoxville Museum of Art: Alive After Five - Kelle Jolly & The Women in Jazz Jam Festival
Category: Music
Alive After Five is a unique live music series that takes place in the smoke-free, casually elegant setting of the Ann and Steve Bailey Hall in the Knoxville Museum of Art. There is a live band on stage, seating at tables, two cash bars, food from area restaurants, free freshly popped popcorn, and free parking. Audience members can enjoy listening to music, dancing, and browsing the museum's art galleries. Admission is $15 for general and $10 for museum members and college students with ID. Ages 17 and under are admitted free.
Knoxville Museum of Art, 1050 World's Fair Park Dr, Knoxville, TN 37916. Hours: Tuesday-Saturday, 10AM-5PM, Sunday, 1-5PM. Information: 865-525-6101, www.knoxart.org
Bijou Theatre: Vaudeville Extravaganza feat. Sammy Miller and the Congregation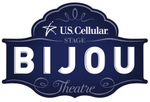 Smoky Mountain Storytellers Association: Irish Tales
Category: Free event and Literature & readings
Irish Tales at Vienna Coffee House, 212 College St. Maryville
Smoky Mountain Storytellers Assoc. Professional Entertainers Kathleen Mavournin and Janice Brooks-Headrick. Free Parking. Coffee and desserts available. Donations Gratefully Accepted. Facebook or www.smokymountaintellers.org. 865-429-1783 for info. Sponsored by National Storytelling Network, www.Storynet.org
Marble City Opera: Beneath Suspicion & Letters from George To Evelyn
March 14, 2019 — March 16, 2019
March 14, 15, & 16 at 7:30pm - SOLD OUT
& March 16 at 3:30pm - JUST ADDED
"Beneath Suspicion" by: Jesse Ayers
Lindsey Fuson, soprano as "Elizabeth Van Lew"
Denisha Pompey, soprano as "Mary"
"Vignettes: Letters from George to Evelyn (from the Private Papers of a World War II Bride)" by: Alan Louis Smith
Elena Stabile, soprano
This event is a double bill featuring the chamber opera "Beneath Suspicion" and a performance of the song cycle, "Vignettes: Letters from George to Evelyn..."
Written by Knoxville native and University of Tennessee alum Jesse Ayers, "Beneath Suspicion" is a one act chamber opera based on the real-life story of two women whose actions had a profound impact on the outcome of the Civil War. Upon her father's death, Elizabeth Van Lew, a passionate abolitionist known around Richmond as "Crazy Bet, frees her family's slaves, including a young household servant named Mary. Richmond is the capital of the Confederacy, but nearly half of its inhabitants are Union sympathizers. Bet sets up a spy ring to report Confederate movements to the Union military. Mary must decide if she will undertake the daring plan she believes God has revealed to her, or if she will shrink back to maintain her safety and personal freedom. Both women were inducted into the Military Intelligence Hall of Fame in the 1990s.
Tickets: $30 Adults, $15 Students. At Blount Mansion, 200 W. Hill Avenue, Knoxville, TN 37902. Marble City Opera: 646-217-1580, www.marblecityopera.com
Knoxville Symphony Orchestra: William Shaub Plays Mendelssohn

March 14, 2019 — March 15, 2019
7:30 PM
Category: Music
Part of the Knoxville Symphony Orchestra's 2018-2019 Moxley Carmichael Masterworks Series.
This Masterworks performance takes the audience on a journey of symphonic transformation through history. The orchestra is led by the direction of Mei-Ann Chen, renowned recipient of the first dual degree in conducting and violin from the New England Conservatory, and sought after conductor extraordinaire. Her conducting has made her an international sensation while being realized stylistically for her engaging dynamics and energy. The night will also include the performance of Mendelssohn's "Violin Concerto" performed by KSO Concertmaster William Shaub. The night concludes with a moving story put to music entitled "Symphonic Metamorphosis on a Theme by Carl Maria Von Weber" by Paul Hindemith.
Thursday and Friday evenings at 7:30 PM at the Tennessee Theatre, 604 S. Gay Street, Knoxville, TN 37902. Tickets and information: 865-291-3310, www.knoxvillesymphony.com
Ijams Nature Center Gallery: Griffey's Sunshine Photography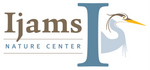 March 13, 2019 — March 31, 2019
Category: Exhibitions & visual art and Free event
Arrowmont School of Arts and Crafts: 26th Annual Sevier County Student Art Show
March 11, 2019 — March 27, 2019
Category: Exhibitions & visual art, Fine Crafts, Free event and Kids & family
26th Annual Sevier County Student Art Show in the Drawing Studio. There will be a reception on Tuesday March 19, 2019 from 6:00-8:00 pm. This show is organized by the Gatlinburg Arts Council.
Arrowmont School of Arts and Crafts, 556 Parkway, Gatlinburg, TN 37738. Information: 865-436-5860, www.arrowmont.org
Arrowmont School of Arts and Crafts: AIR Exhibition—Not a Metaphor
March 9, 2019 — May 4, 2019
Category: Exhibitions & visual art, Fine Crafts and Free event
Reception: Friday, April 12, from 6-8 pm, free and open to the public
Featuring the works of 2018-2019 Artists-in-Residence Sasha Baskin, Alyssa Coffin, Everett Hoffman, Stephanie Wilhelm and Kari Woolsey
These 5 artists working in divergent materials and ideas find common connections pulling this work together for the exhibition. From the installations by Kari Woolsey referencing items found in the home on a daily basis, to Everett Hoffman's queer forms of altered found objects alluding to domestic space. Pattern and repetition seen as a connecting line between Sasha Baskin and Stephanie Wilhelm through ideas of utilizing the rose from "The Bachelor" to an exploration of ornamentation and form based off the history of decorative ceramics. While Alyssa Coffin questions the realities of what it means to be human through responding to the story of the landscape. All artists connect through their shared experience at Arrowmont School of Arts and Crafts.
In the Sandra J. Blain Gallery
Arrowmont School of Arts and Crafts, 556 Parkway, Gatlinburg, TN 37738. Information: 865-436-5860, www.arrowmont.org