Calendar of Events
Saturday, March 16, 2019
Oak Ridge Civic Music Association: Big Galut(e) Klezmer Ensemble
Category: Kids & family and Music
Big Galut(e), winner of the Simcha Prize at the 2017 International Jewish Music Festival in Amsterdam, performs at Pollard Auditorium on Saturday, March 16, 2019, at 7:30 PM. It is the fourth of ORCMA's four-concert 2018–2019 Chamber Music Series, and a concert described by Chairperson Bill Schwenterly as "one you'll want to hear!"
"Big Galut(e) is an ensemble we've wanted to present in Oak Ridge for quite some time. The five-member ensemble will wow listeners with a fascinating repertoire that includes Klezmer originals, tangos, Broadway, comical songs and more," continued Schwenterly.
The ensemble's set list includes music by Gershwin, Shostakovich, and Rossi, and Sasha Margolis' Wallachian-Appalachian Scratchin' -- a mashup of bluegrass, Klezmer and Roma sounds.
Clarinetist Robin Seletsky, violinist Sasha Margolis, lutist Michael Leopold, keyboardist and percussionist Mark Rubinstein, and double bassist Richard Sosinsky will also present a pre-concert talk beginning at 7:00 PM. Free with ticket purchase, the pre-concert talk will broaden audience members' knowledge of the history and development of Klezmer music.
As an added bonus, violinist Sasha Margolis will speak about his book, The Tsimbalist, on March 16, 12:00 PM, at the Jewish Congregation of Oak Ridge Beth El Center.
Major funding for the concert is generously provided by Chuck & Nancy Coutant. Support for the 2018–2019 Oak Ridge Chamber Music Series is generously provided by the Feldman Family in memory of Cyrus and Rose Feldman. ORCMA gratefully acknowledges the Jewish Congregation of Oak Ridge for receptions and its support of ORCMA's programming. Pollard Auditorium is located at 210 Badger Road. JCOR Beth El Center is located at 101 W. Madison Lane. Information and tickets are available online at www.ORCMA.org, at office@orcma.org, or by calling 865-483-5569. Adult admission is $25, and Young Adult (ages 19-29) admission is $10. The Oak Ridge Civic Music Association is a proud participant of the Penny4Arts initiative, providing free admission to Youth 18 & Under to all ORCMA subscription concerts during the 2018–2019 season. Admission to the book discussion is free.
Tennessee Theatre: Experience Hendrix Tour
Category: Music
March 16, 2019, at 8:00pm at The Tennessee Theatre!
Hailed by critics and fans alike as the 'Guitar Event Of The Year,' the multi-artist celebration known as the Experience Hendrix Tour is set to return in 2019. These special concert performances present legendary artists who join together to pay homage to Jimi Hendrix.
Now in its second decade, the tour celebrates the musical genius of Jimi Hendrix by bringing together a diverse array of extraordinary musicians, featuring Billy Cox (Gypsys and Jimi Hendrix Experience), Joe Satriani, Dave Mustaine of Megadath, Jonny Lang, Dweezil Zappa, Eric Johnson, Doug Pinnick of King's X, Chris Layton of Stevie Ray Vaughan and Double Trouble, Mato Nanji of Indiginous, Kenny Aronoff, Slide Brothers, Henri Brown, Kevin McCormick and more!
Tennessee Theatre, 604 S. Gay Street, Knoxville, TN 37902. For information/tickets: 865-684-1200, www.tennesseetheatre.com, www.ticketmaster.com
Bijou Theatre: Four Leaf Peat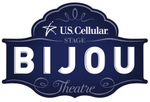 Category: Music
St. Patrick's Day Parade & Cel-O'bragh-tion
Category: Festivals & special events, Free event, Kids & family and Music
Knox St. Patrick's Parade is honored to welcome back Kristin Farley and Frank Murphy as our emcees! We appreciate them and all they do for us. Kristin Farley joined Knoxville's WATE in October of 2004. She is an anchor/reporter on 6 On Your Side. Her passions include family, community, the outdoors and food.
Knox St. Patrick's Parade travels through the streets of downtown Knoxville on Saturday at 1 PM. The parade units will be staged on Howard Baker Jr. Blvd., travel up Church St. and turn right on Gay Street, continue over Summit Hill and make the sharp turn onto Jackson Ave.
Party after the parade! We are thrilled to have Whiskey Compass play at the Cel-O'bragh-tion in Krutch Park Extension on Gay Street right after the parade!! Come have a pint and dance the day away.
UT Arboretum Society: Monthly Hike
Category: Free event and Science & nature
The UT Arboretum Society's monthly hike for March will be held March 16th at the UT Arboretum, 9:00 a.m. Come and enjoy some fresh air and exercise the day before St. Patrick's Day.
The weather is starting to get warmer and this is a great time to spend outdoors. Learn about the UT Arboretum's trails on this short trail hike (1 to 1.5 hours). Don't worry if you don't have a shillelagh (Irish walking stick)! Hikes will be varied in intensity level, and the route may be changed due to weather conditions or leader's choice. These hikes are designed to be suitable for all, but the difficulty level of the hike is dependent on individual fitness. Be sure to bring a water bottle to stay hydrated at you hike. This hike will be led by a volunteer familiar with the UT Arboretum and the trail system.
Meet at the UT Arboretum Visitors Center, 901 S. Illinois Avenue in Oak Ridge at 9:00 a.m. Please wear clothes appropriate to the weather and boots or good shoes for outdoor walking. This is a free program offered by the University of Tennessee Arboretum Society and no registration is required. To learn more about this hike or the UT Arboretum Society, go to www.utarboretumsociety.org. For more information on the program, call 865-483-7277.
Smoky Mountain Storytellers Association: St. Patrick's Day!
Category: Free event and Literature & readings
Come join us at The Bird & The Book for a festive evening of Irish food, folk tales, and BEER as we celebrate St. Patrick's Day! The festivities begin on Saturday 16 March 2019 at 6:00 PM. The WUOT 91.9 FM, Knoxville and Smoky Mountain Storytellers Assoc-sponsored event features storytellers Steve & Susan Fulbright, Fred Goddard, Sheri Liles, and Roland Mote weaving tales and Irish legends. #TBTB will have an Irish-themed menu that evening (with vegan options available), and Lisa will be concocting a green Irish ale for your enjoyment! We look forward to seeing you there! Lá fhéile Pádraig sona dhuit!
The Bird and The Book, 1509 E. Broadway, Maryville, next to Southland Books. Dining and bar service will be available beginning at 6:00 p.m. and continuing throughout the evening. Contact www.smokymountaintellers.org or 865-429-1783
Appalachian Arts Craft Center: Spring Porch Sale
March 15, 2019 — March 30, 2019
Category: Exhibitions & visual art, Fine Crafts and Free event
The Appalachian Arts Craft Center in Norris will hold its Spring Porch Sale starting on Friday, March 15, and continuing for about two weeks. The Porch Sale, held each spring features outdated stock, seconds, student crafts, and nonjuried work by members of the Craft Center. It's an excellent time to get great deals on local handmade items.
The Appalachian Arts Craft Center is a nonprofit center with a mission to support arts and crafts in Appalachia through education, sales, and community involvement. The center is located at 2716 Andersonville Highway 61, Clinton, TN, one mile east of I-75 north at Exit 122. For more information, stop by the center, call 865-494-9854, or visit www.appalachianarts.net or Facebook.
Women in Jazz Jam Festival
March 15, 2019 — March 16, 2019
Category: Festivals & special events and Music
Kelle Jolly's Women in Jazz Jam Festival returns for its fourth year in Knoxville. The festival kicks off on FRIDAY, MARCH 15. On Friday evening, the festival officially opens when the Women in Jazz Jam Festival Band returns to the Knoxville Museum of Art's Alive After Five Concert Series with a performance at 6 p.m. Admission for the show is $15 for adults, $10 for students or members and children under 17 are free. All tickets are sold at the door.
On Saturday, the Women in Jazz Jam Festival will be held at the Knoxville Center Mall, in a ground floor suite, across from the mall security office. Student performances by the Desperate Times Clarinet Jazz Combo and Flutopia (A Very Jazzy Flute Ensemble) will begin at 12:00pm. Led by Lynn Gorbski, these two groups consist of students from West View and Lincoln Heights Middle Schools in Hamblen County. At 1:00pm Anna Helms will perform with her ensemble and then lead a jam session. The invitation to play at the jam session is open to all musicians.
A "Women in Music Gathering" networking event will begin at 2:00pm. Women who perform or work in any genre of music are encouraged to attend. Bring promotional material to share. Discussions will be led by organizers of the festival. Bring your instrument for a jam session.
Performances will start back at 4:00pm with local songstress, Jeanine Fuller. At 5:00pm, pianist, vocalist and composer Amy K. Bormet will perform. She is the founder and Executive Director of the Washington Women in Jazz Festival. Ms. Bormet just released her new album, AmyAna.
The headlining artist Beverly "Guitar" Watkins will perform at 6:00pm. Ms. Watkins has over 60 years experience as a blues musician. She toured with the Music Maker Relief Foundation all star Women of the Blues "Hot Mamas" in 1998. Ms. Beverly received a W.C. Handy Blues Award nomination in 2000 for her first CD, Back in Business. She says, "When I get on stage, it's electrifying. I light up and get into the crowd. That's what I call ministering to the public."
All events on Saturday are free. Donations are welcomed.
For more information, contact festival organizer, Kelle Jolly, at (865) 622-7174 or myjollyboy@gmail.com
www.womeninjazzjamfestival.com
https://www.facebook.com/events/1782804908490540/
Knox Shamrock Fest
March 15, 2019 — March 16, 2019
Category: Festivals & special events, Fundraisers, History & heritage and Kids & family
Knox Shamrock Fest! presented by Fresenius Kidney Care benefitting East TN Kidney Foundation, in Knoxville's Market Square.
Enjoy family friendly St. Patrick's Day shenanigans including face painting, Irish dance performances & cultural demonstrations, inflatables, Irish music, balloon twisting, games, crafts & more! Family festivities take place: Friday, March 15th, 3:00-8:00PM and Saturday, March 16th, 10:00AM-8:00PM.
Activities close for evening concerts each night @8:00PM.
(865) 288-7351 for more information.
Marble City Opera: Beneath Suspicion & Letters from George To Evelyn
March 14, 2019 — March 16, 2019
March 14, 15, & 16 at 7:30pm - SOLD OUT
& March 16 at 3:30pm - JUST ADDED
"Beneath Suspicion" by: Jesse Ayers
Lindsey Fuson, soprano as "Elizabeth Van Lew"
Denisha Pompey, soprano as "Mary"
"Vignettes: Letters from George to Evelyn (from the Private Papers of a World War II Bride)" by: Alan Louis Smith
Elena Stabile, soprano
This event is a double bill featuring the chamber opera "Beneath Suspicion" and a performance of the song cycle, "Vignettes: Letters from George to Evelyn..."
Written by Knoxville native and University of Tennessee alum Jesse Ayers, "Beneath Suspicion" is a one act chamber opera based on the real-life story of two women whose actions had a profound impact on the outcome of the Civil War. Upon her father's death, Elizabeth Van Lew, a passionate abolitionist known around Richmond as "Crazy Bet, frees her family's slaves, including a young household servant named Mary. Richmond is the capital of the Confederacy, but nearly half of its inhabitants are Union sympathizers. Bet sets up a spy ring to report Confederate movements to the Union military. Mary must decide if she will undertake the daring plan she believes God has revealed to her, or if she will shrink back to maintain her safety and personal freedom. Both women were inducted into the Military Intelligence Hall of Fame in the 1990s.
Tickets: $30 Adults, $15 Students. At Blount Mansion, 200 W. Hill Avenue, Knoxville, TN 37902. Marble City Opera: 646-217-1580, www.marblecityopera.com
Ijams Nature Center Gallery: Griffey's Sunshine Photography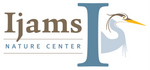 March 13, 2019 — March 31, 2019
Category: Exhibitions & visual art and Free event
Arrowmont School of Arts and Crafts: 26th Annual Sevier County Student Art Show
March 11, 2019 — March 27, 2019
Category: Exhibitions & visual art, Fine Crafts, Free event and Kids & family
26th Annual Sevier County Student Art Show in the Drawing Studio. There will be a reception on Tuesday March 19, 2019 from 6:00-8:00 pm. This show is organized by the Gatlinburg Arts Council.
Arrowmont School of Arts and Crafts, 556 Parkway, Gatlinburg, TN 37738. Information: 865-436-5860, www.arrowmont.org