Calendar of Events
Saturday, March 2, 2019
Ijams Nature Center: Take Action! Big and Small Ways to Save the Planet
March 2, 2019 — April 14, 2019
Category: Classes & workshops, Festivals & special events, Free event and Science & nature
Get Ready to Take Action! Join Ijams for "Take Action! Big and Small Ways to Save the Planet," a new initiative focused on environmental conservation. Free or low-cost classes, workshops and volunteer workdays will show you how to reduce your carbon footprint and protect natural resources. There's something for everyone in this series, so spread the word, bring your family and friends, and get ready to save the world. Attend two activities and you'll get to celebrate your accomplishments at an Action Heroes Conservation Celebration sponsored by Cherokee Distributing and Sierra Nevada Brewery. http://ijams.org/take-action-big-and-small-ways-to-save-the-planet/
Knox County Public Library: Teen Central Juried Art Show
March 2, 2019 — March 30, 2019
Category: Exhibitions & visual art and Free event
Knoxville's got talented teen artists and we want to celebrate your work! Artists (ages 12-17) were invited to display their art at Farragut, Powell and Burlington branch libraries.
Works include oil, watercolor, acrylic, drawing, ceramic, pottery, sculpture, and photography. All works of sculpture will be displayed at the Burlington Library.
865-777-1750, https://www.knoxlib.org/teen-central/
Knoxville Guitar Society: An Tran
Category: Kids & family and Music
Born and raised in Hanoi, Vietnam, An Tran is considered a "Vietnamese guitar virtuoso" by the Austin Classical Guitar. After winning the 1st prize of the Vietnam National Guitar Competition at the age of 12, the internationally acclaimed guitarist has performed throughout North America and Asia. Deeply connected to his native country of Vietnam, An is bringing the traditional music of Vietnam to international concert stages. The 2017-2018 season brought An to different parts of the world, including his Texas debut in Austin and Dallas/Fort Worth as well as his Asia tour with destinations such as Hanoi and Bangkok in Fall 2018. An is the first prize winner of 2018 New Orleans International Guitar Competition and 2018 University of Rhode Island Guitar Competition, among many others.
Tickets are available at the door. Concerts are open to all ages. Ticket prices (unless otherwise noted): $20 adults; Children 12 & under admitted free; Students 12 - 18 $5 General Admission. Seating is general admission. Box office opens 1/2 hour before performance. Free reception immediately following concert.
Concerts take place at Episcopal Church of the Good Samaritan, 425 North Cedar Bluff, Knoxville. Knoxville Guitar Society: 865-694-4108, www.knoxvilleguitar.org
Knoxville Museum of Art: L'Amour du Vin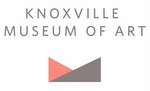 Category: Culinary arts and Fundraisers
The finest food and wine event in Tennessee, the wine auction and dinner partners with Relais and Chateaux property Blackberry Farm to create a spectacular evening to remember. In its 16th year L'Amour du Vin has become one of Knoxville's most eagerly-anticipated evenings.
6:00pm Wine Tasting and Silent Auction
7:30pm Dinner and Live Auction
Cocktail Attire
For questions and information about L'Amour du Vin sponsorships, please contact Carla May Pare' at 865.934.2043 or cpare@knoxart.org.
Knoxville Museum of Art, 1050 World's Fair Park Dr, Knoxville, TN 37916. Information: 865-525-6101, http://knoxartfoodandwine.com/
The 14th Annual Shamrock Ball – A Father-Daughter Dance
March 2, 2019
7:00-9:00PM
Category: Festivals & special events, Fundraisers and Kids & family
The Shamrock Ball – A Father-Daughter Dance
Saturday, March 2, 7 – 9 PM, Farragut High School Commons
The Town of Farragut and the Kiwanis Club of Farragut present the 14th annual Shamrock Ball, an evening of music and dancing, light refreshments and a craft. Photos of each couple or family will be available for purchase online after the event.
Proceeds benefit Wesley House and Kiwanis Fresh Air Camp. Tickets are $20 per couple and $30 per family in advance and $25 per couple and $35 per family at the door. Purchase tickets at townoffarragut.org/register or at Farragut Town Hall, 11408 Municipal Center Drive (second floor, Monday through Friday, 8 a.m. to 5 p.m.) through noon on Friday, March 1.
For more information, visit townoffarragut.org/communityevents, email ParksandRecInfo@townoffarragut.org or call 966-7057.
Historic Ramsey House: Fun Art Not Fine Art
March 2, 2019
10:00AM-1:00PM
Category: Classes & workshops
Fun Art Not Fine Art with Tiffani Mensch, Saturday, March 6, 2018 from 10:00 am- 1:00 pm
Learn to paint the fun way and create a beautiful painting worthy of hanging in your home. It doesn't matter what your skill level is, come and paint while enjoying your favorite drinks and snacks. Ramsey House, 2614 Thorngrove Pike, Knoxville, will provide soft drinks and munchies. Bring a friend or make a friend. Reservations required. Reserve online at www.ramseyhouse.org or call 865-546-0745. Class Fee $35 All supplies included.
Historic Ramsey House, 2614 Thorngrove Pike, Knoxville, TN 37914. Information: 865-546-0745, www.ramseyhouse.org
UT Arboretum Society and the National Weather Service: Weather Spotter Class
March 2, 2019
10:00AM-Noon
Category: Classes & workshops, Free event and Science & nature
As we gear up for another active weather season this spring, the National Weather Service (NWS) needs your help to spot possible severe weather. On Saturday, March 2, the National Weather Service is conducting a two-hour program at Roane State Oak Ridge Campus, Goff Room 107, from 10:00 a.m. to noon. Each participant will receive an official NWS Weather Spotter Certificate and spotter ID. Advance registration is required.
An informative presentation by NWS staff from Morristown will equip the participant with a basic knowledge of storm structure, associated hazards, and safety as well as the importance for real-time, accurate, ground truth reports to the NWS. This is not a storm chasing class.
Spotter training classes (schedule - https://www.weather.gov/mrx/skywarn_classes ) are usually taught in the late winter and early spring at various locations across the state. Use the link above to access the online classes. Use the form in the above link to register your information as a trained spotter. You must attend spotter training AND fill out this form in order to receive a spotter ID and certificate.
This is a free program sponsored by the UT Arboretum Society and the National Weather Service in Morristown. Advance registration is required. To register, click here. For more information contact: mcampani@utk.edu or 865-483-7277.
UT Arboretum Society information: 865-483-3571, http://utarboretumsociety.org/
Jubilee Community Arts: Jamie Laval and Megan McConnell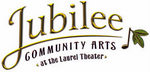 Category: Music
Celtic music & storytelling
Jamie Laval and Megan McConnell take their audience on a trilling adventure through Scotland, Ireland, and Brittany (Celtic France), evocatively reimagining ancient love songs, toe-tapping peasant dances, and the recounting of mysterious tales from the Celtic world.

Recognized throughout the U.S and Britain as one of the premier performers of traditional Scottish music on the international music scene today, Laval performed for Her Majesty the Queen, appeared on Dave Matthews' platinum Some Devil album, and presented a TED Talk on the value of arts and music in our communities.
Vocalist Megan McConnell is lauded for the ethereal, lyric beauty of her singing, her broad stylistic range, and her perky, theatrical performance sense.

Jubilee Community Arts at the Laurel Theater, 1538 Laurel Ave, Knoxville, TN 37916. Tickets (discounts apply to advance purchase, JCA members, students & seniors) available through http://www.brownpapertickets.com/producer/1118485, 1-800-838-3006 ext 1, and at the door. For information: 865-522-5851, www.jubileearts.org
Museum of Appalachia: Now Let's Have Some Pickin' and Singin': Cas Walker's Legacy
Category: Exhibitions & visual art, Festivals & special events, Lectures, Literature & readings and Music
On Saturday, March 2nd, the Museum of Appalachia will celebrate the legacy of the legendary Cas Walker, with a special program of live music, rare video clips, and museum exhibit.
Orton Caswell Walker (1902-1998) wore many hats, including grocery store magnate, politician, and of course, bluegrass and country music promoter. Early on, Walker understood the value of using country music to sell groceries, buying up air time on local radio, and later making the switch to television. Walker's popular programs could be seen and heard over the local airwaves from 1929 until the early 1980s.
On Saturday, March 2nd, the Museum of Appalachia will host a celebration of the legendary Cas Walker. The show, spearheaded by archivist Bradley Reeves, will be 4-6pm, and include a special screening of surviving video clips from the Farm and Home Show, including classic commercials, vintage music performances, and hilarious bloopers and outtakes! Tickets to the event include admission to the Museum of Appalachia's Hall of Fame, featuring the Cas Walker Exhibit, with artifacts from his early career. Preview begins at 3:00 pm. David West and the Ciderville Band will be on-hand to pick a few tunes. David will reminisce about his days playing for Cas Walker on the long-running WBIR-TV Farm and Home Television program. Joshua Stephens Hodge, author of the upcoming book "Cas Walker Stories: Life and Legend", will speak on his experience documenting Walker's colorful life story. Old time music revivalist Drew Fisher will perform tunes by the legendary Tennessee Ramblers, a family string band from Clinton, Tennessee.
Advance Tickets on Sale Now, www.museumofappalachia.org, $10 each, Limited Seating Available
Museum of Appalachia, 2819 Andersonville Hwy., Clinton, TN 37716 (16 miles north of Knoxville at I-75, exit 122, then one mile east). Open every day except Thanksgiving and Christmas. Information: 865-494-7680, www.museumofappalachia.org
Athens Area Council for the Arts Annual Arts Gala
Category: Culinary arts, Fundraisers and Music
The annual Arts Gala, Athens Area Council for the Arts' most significant fundraiser, is scheduled for Saturday, March 2, 2019 at The Arts Center in downtown Athens, Tennessee. The event is Mardis Gras themed and celebrates and supports the arts in our area. The hours for the event are 6:30 pm to midnight and dressy attire is suggested. Tickets are $75 per person and advanced reservations are required.
Arts Gala 2019 promises a variety of experiences throughout the event. The evening begins with the opening of the silent auction, cash bar, and hors d'oeuvres. Live music is the soundtrack during cocktail hour as guests peruse auction items donated by area artists, individuals, and businesses. Before the buffet catered by Michael's, there is a live auction of larger items ranging from original art to vacation packages. Then soul party band Jason Eskridge & Friends continue playing, bringing guests to the dance floor until midnight.
Proceeds from The Arts Gala are earmarked to support school and community arts education. AACA has been a vital presence in McMinn County since 1979, presenting thousands of performances, exhibitions, artist residencies, art classes and more by international, regional, and local artists of all types and genres. It has created and sustained many arts groups throughout the years, including the Athens Community Theatre, the Athens Area Children's Choir, the Unity Gospel Choir, and has contributed technical assistance to many more groups and individuals. AACA's current program of work is featured at athensartscouncil.org.
Tickets and table reservations are available at The Arts Center, 320 North White Street in Athens, online at athensartscouncil.org, or by phone at (423) 745-8781. This event is for patrons twenty one and older.
Ijams Nature Center: Fourth Annual Weed Wrangle Knoxville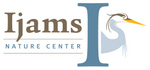 March 2, 2019
9:00AM-Noon
Category: Science & nature
Join the battle against nonnative, invasive plants at the fourth annual Weed Wrangle Knoxville, now coordinated by Ijams, on Saturday, March 2, from 9 a.m.-noon! You'll have the chance to wrangle weeds at the Grayson Subaru Preserve at Ijams and other sites in the community, including Lakeshore Park, Collier Preserve at Beaver Creek, Knoxville Botanical Garden and Arboretum, and Baker Creek Preserve.
Learn More and Register at:
http://ijams.org/events/special-event-4th-annual-weed-wrangle-knoxville/
Ijams Nature Center, 2915 Island Home Ave, Knoxville, TN 37920. Hours: Grounds and trails open during daylight hours. Call for Visitor Center hours. Information: 865-577-4717, www.ijams.org
Trillium: Concert
Category: Music
Featuring Alison Maerker Garner, Violinist; Alicia Randisi-Hooker, Cellist; and Robert Bonham, Pianist, performing the epic Kreutzer Sonata of Ludwig van Beethoven. This monumental sonata was originally composed for a violinist named George Bridgetower, with whom Beethoven had a falling out after the former insulted a woman Beethoven held in high regard. He later dedicated it to Rudolphe Kreutzer, considered to be the finest violinist of his time. Imagine his horror when Kreutzer hated it and refused to play it! He described the work as "unintelligible" and would not even look at it after their first and only meeting! The piece was later the subject of a novella by Tolstoy and a painting by René François Xavier Prinet.
We will bookend the Kreutzer with a hauntingly beautiful piece called Columbine, by American composer and pianist William Buelow. Dedicated to the victims of the first mass school shooting in our history, we felt moved to perform it in these troubled times. We'll finish the program with the rollicking lighthearted Trio No. 2 by Ohio composer Rick Sowash. It's two movements are titled Orientale and Galop, and it's loads of fun to play. We hope you will find it so as well!
At Maryville College, 7 PM. https://trillium-trio.squarespace.com/trillium-blog/bestlaidplans