Calendar of Events
Thursday, March 21, 2019
The Big Ears Festival
March 21, 2019 — March 24, 2019
Category: Dance, Festivals & special events, Film and Music
Big Ears Festival continues to bring the world to Knoxville. This week, the Big Ears Festival returns for its 10th Anniversary – with people coming from 48 states and 21 countries (including Australia, Japan, Israel, Chile, and Serbia) – to attend the 4 day music and art (and now dance!) extravaganza. It opens Thursday evening and continues through Sunday, with nearly 150 jazz, rock, classical, bluegrass and folk concerts in venues ranging from the Tennessee and Bijou Theaters to St. John's Cathedral and Church Street United Methodist Church, the Knoxville Museum of Art, the Standard, the Mill & Mine, the Square Room, Boyd's Jig and Reel, and the Pilot Light. And the Emporium will be headquarters for the entire weekend, with information, tickets, all sorts of artist and festival merchandise, and maybe a surprise or two.
Some tickets are still available – including both full weekend and day pass – options, with single day options starting at $65. For full schedule and other details: www.bigearsfestival.org
Big Ears Founder and Executive Director Ashley Capps offered a few tips for those of us with time for only a couple of concerts – or simply for an entry into the overwhelming array of options. His recommendations:
LUCY NEGRO REDUX - Thursday, March 21 * Tennessee Theatre, 8 PM
First of all, go see "Lucy Negro Redux," the Nashville Ballet's remarkable collaboration with poet Caroline Randall Williams and musician Rhiannon Giddens, at the Tennessee Theatre. We added an extra, separately ticketed show on Wed but its also part of your Big Ears pass on Thursday. The New York Times: "A Nashville miracle... a beautifully choreographed ballet, but it was more than a ballet: It was also a spoken-word incantation and a showcase for the musical genius of Rhiannon Giddens." Just go!
KIM KASHKASHIAN plays Bach and Kurtág - Friday, March 22 * St. John's Cathedral, 6:00pm
On Friday, classical music fans will not want to miss violist Kim Kashkashian's performance of Bach's Cello Suites at St. John's Cathedral. She's simply one of the most gifted musicians of our time and seeing her in this setting will be unforgettable.
JACK DEJOHNETTE with RAVI COLTRANE & MATT GARRISON - Saturday, March 23 * Tennessee Theatre, 7:30pm
One of master jazz drummers of all time, DeJohnette is known for his work with Miles Davis and Keith Jarrett as well as his own ensembles. This band of jazz royalty is seldom heard live and this is sure to be a remarkable concert for those who love jazz.
RICHARD THOMPSON with The Knoxville Symphony Strings - Sunday, March 24 * Bijou Theatre, 2pm
The British master songwriter – and one of Rolling Stone's 100 greatest guitar players of all time – will be heard here as never before, presenting his powerful World War I song cycle, commissioned by the WWI Centenary, followed by a program of his classic songs and some newly arranged covers, like the Beatles' "Eleanor Rigby."
Keep in mind, I've left out the Punch Brothers, Bela Fleck, Spiritualized, Rhiannon Giddens & Francesco Turrisi, Carla Bley, and literally over 100 great shows – all of which were booked for a reason. There are also lots of panels and discussions and other fun events all weekend…And surprises abound! Visit www.bigearsfestival.org for full lineup, schedule and details!
Nief-Norf Performs the Music of Harold Budd at Big Ears 2019
March 21, 2019 — March 24, 2019
Category: Music
Across three nights, ambient pioneer Harold Budd presents a career overview featuring new arrangements of many of his classics, as well as multiple world premieres of new works, with the support of his son Terrence, the ACME String Quartet, Knoxville-based experimental collaborative Nief-Norf, and composer Tim Story.
Alvin Lucier — another legendary composer, known for his musical inquiries into the very nature of sound — delivers his work across multiple days, including performances of his seminal I Am Sitting in a Room and Bird and Person Dyning. The Ever Present Orchestra, featuring Stephen O'Malley and Oren Ambarchi, plays more of Lucier's work, as does Joan La Barbara, the inventor of multiple extended techniques for voice. In her own concert, dubbed Voice is the Original Instrument, La Barbara will present an overview of her own astonishing compositions. Speaking of innovative singers, Theo Bleckmann performs two unique programs: Hello Earth! The Music of Kate Bush and Berlin: Songs of Love and War, Peace and Exile.
Source: https://bigearsfestival.org/big-ears-festival-announces-a-bold-and-inventive-lineup-for-2019/
Big Ears Festival: Free Events
March 21, 2019 — March 24, 2019
Category: Festivals & special events, Film, Free event, Kids & family and Music
Big Ears Festival at the Pilot Light (Thu-Sun)
For the sixth consecutive year, we are honored and excited to announce four completely FREE days of music at The Pilot Light, downtown Knoxville's local and experimental music hub since 2000. These concerts—all booked by The Pilot Light's Boardman—put our ideals about programming cutting-edge sound at play within the context of a thriving small club that happens to be, like the festival itself, a nonprofit enterprise. Mixing regional talent with several vital players from the United States' musical frontiers, this year's The Pilot Light programming is a compelling component. https://bigearsfestival.org/pilot-light/
WDVX Blue Plate Special: Big Ears comes to the Blue Plate!, Visitor Center - FREE
Thu Mar 21, Noon; Fri Mar 22, noon (at Barley's Taproom); Sat Mar 23, noon
FREE Big Ears Festival Shows, Boyd's Jig & Reel
Fri Mar 22, 11:00 AM – 1:00 AM; Sat Mar 23, 11:00 AM – 1:00 AM; Sun Mar 24, 11:00 AM – 6:00 PM
(UPDATED) Big Ears for Little Ears
Saturday morning at 10 AM in Visit Knoxville's Visit Center, featuring Leo Wadada Smith and his Trio, hosted by WDVX in collaboration with Kidstuff.
https://wdvx.com/event/big-ears-little-ears/
Art Market Gallery: On an Artistic Note reception - FREE
Sat Mar 23, 3-5 PM - The artists will be on-hand and ready to discuss their work with the public, and the gallery will provide wine and cheese. http://moretoknoxville.com/events/view/19265
Ampient Brunch
Fri, Sat, Sun 10 AM - noon
A popular Big Ears tradition since our debut in 2009 returns: During Ampient Brunch, a collective of local musicians explores their shared interest in ambient music at Old City Java, one of Knoxville's essential coffee outposts. These musicians will share some mellow sounds as you sip your caffeine. These performances are FREE and open to the public.
Public Cinema Screenings
Big Ears and Knoxville microcinema masterminds Public Cinema are thrilled to announce the core of the film screenings at the 2019 festival, which will turn the University of Tennessee's UT Downtown Gallery into a provocative movie house throughout the month of March. The works of four filmmakers with very different but equally compelling approaches to the screen get their own days in the Gallery, with their works shown as repeated loops or in enormous uninterrupted blocks. Like the music festival itself, the film component of Big Ears 2019 is honored to bring challenging, riveting, and rewarding work to Knoxville. http://www.publiccinema.org/bigears2019/ and https://bigearsfestival.org/public-cinemas-curated-screenings-at-big-ears-2019/
Visit https://bigearsfestival.org/about/experiences/ for more information!
Art Guild of Tellico Village: March Meeting with Elle Colquitt
Category: Exhibitions & visual art, Free event and Lectures
The Art Guild of Tellico Village will have the talented Local Photographer, Elle Colquitt, as our featured speaker. She has a career that extends from art-quilt design including PBS and HGTV appearances including self-published books and patterns in that medium. Elle exhibited at International Quilt Festivals and trade shows across the US.
Resulting from travel photography and her bicycling interest, Elle has written and published well known bicycling guide books for Tennessee. She most recently widened her aperture to capture the aesthetics of the urban landscape and share stories of the city of Knoxville where she resides and those that she frequently visits. Elle likes to capture unique candid moments and odd juxtapositions that are abundant in city life.
Elle is a member of the Professional Photographers of East Tennessee, Arts & Culture alliance and the League of Scruffy Photographers. She is also content manager of OutdoorKnoxville.com that showcases her images of the beautiful trails and greenways in East Tennessee. You can find out more about Elle on her web site www.ellecolquitt.com as well as contact her at elledesignstudio.com
Time and Location: 9:30am to 12:30pm – Top floor of the Tellico Village Yacht Club.
Refreshments: Light refreshments and beverages will be served before the speaker presents.
https://www.tellicoartguild.org/
Knox Heritage: Spindle Upcycle Make & Take Workshop
Category: Classes & workshops and History & heritage
Hosted by Knox Heritage Salvage Shop University and The Knox Heritage Salvage Shop
Thursday, March 21, 2019 at 6:30 PM – 7:30 PM
At The Knox Heritage Salvage Shop, 619 N Broadway St, Knoxville, Tennessee 37917
Join us for our first Make & Take workshop on March 21. We'll be up-cycling spindles from the Salvage Shop into "your choice" of a Jewelry or Candlestick holder. And you get to take it home!
Shauhn is an avid DIY-er, graphic designer, and social media guru. She does a variety of DIY projects (typically from Pinterest) at her home in Seymour, TN. She is very excited to teach how to turn a simple salvaged item into a beautiful and useful home accessory.
This workshop is Thursday, March 21 at the The Knox Heritage Salvage Shop from 6:30-7:30 pm. Cost is $55 per person, and you get to take your up-cycled project home with you. You can purchase a ticket using the Eventbrite link on the Salvage Shop University Facebook page HERE. Seats are limited; first-come, first-served. All proceeds benefit The Knox Heritage Salvage Shop.
To purchase a ticket: https://goo.gl/v7XkXY.
Hope to see you soon! #KHSalvageShopUniversity
Cost is $55 per student, and you will take your completed craft home with you. You can purchase a ticket using the Website: http://knoxheritage.org/salvage/
Facebook: https://www.facebook.com/TheKnoxHeritageSalvageRoom/
UT Arboretum Society: Backyard Bluebird Basics
Category: Classes & workshops, Free event and Science & nature
"Backyard Bluebird Basics" will be presented at the UT Arboretum Auditorium, 901 S. Illinois Ave., Oak Ridge, on Thursday, March 21, 7:00 p.m. – 8:00 p.m.
Come learn about these fascinating creatures, what they need in your yard and how they need your help. UT Arboretum Education Program Coordinator, Michelle Campanis, who serves on the board of the Tennessee Bluebird Society, will demonstrate how to build a safe bluebird box. She will even share a video for a peek inside a nest box as the bluebirds are hatching.
For more information, contact Michelle Campanis at 865-483-7277 or mcampani@utk.edu. No registration is required for this free program. http://utarboretumsociety.org/
Big Ears Festival Presents: Lucy Negro Redux
March 20, 2019 — March 21, 2019
Knoxville Soap, Candle and Gifts: Featuring Becky Chaffee
March 19, 2019 — March 24, 2019
Category: Exhibitions & visual art and Free event
Knoxville Soap, Candle and Gifts is proud to present local Music Visual Artist, Becky Chaffee, for Big Ears Festival week. Her "Folk Art with a Clever Twist to Make You Smile" will be sold as prints, cards, on t-shirts. Originals may be requested. Her guitar, piano and violin purses will also be available. Becky Chaffee: www.MusicTeacherGifts.com
Knoxville Soap, Candle and Gifts, 714 South Gay St. across from Bijou Theatre
865/689-6545
Shekinah Souls Art Exhibit
March 18, 2019 — April 20, 2019
Category: Exhibitions & visual art and Free event
Featuring artist Alan Jones (Theophilus)
At Burlington Library, 4614 Asheville Hwy, Knoxville TN 37914
Kids in the Arts: Spring Camp
March 18, 2019 — March 22, 2019
Category: Classes & workshops, Exhibitions & visual art, Festivals & special events, Fine Crafts, Kids & family and Music
We offer a kids camp, usually a week long, typically for ages 5-12. We tailor the lessons to multiple ages by working together in whole-group instruction or by splitting up into smaller groups to maximize learning. We spend the day together creating art through various art forms like music, improv games, visual art and dance. We meet-up at the end of the day and share our experiences in a cool down meditative share time.
Our mission is to promote cooperation and the love of learning through art, craft and creativity! Through exploration of self we will find common ground in each other.
Camp will be located at The Birdhouse - 800 N. 4th Ave. from ​9 am to 4 pm.
Ages are from 5-12
Cost is $245 or $65/day
Our Artist Teachers are:
Jasmine Sinclair- Yoga
Alex Pulsipher - Music
​Deborah Davis- Art
​Cynthia Baglin- Art
Dani Flyckt - Art
Julie Fawn Boisseau-Craig - Art
​Karl Hess- Camp Facilitator
Scholarships may be available upon request. https://kidsinthearts.weebly.com/
Appalachian Arts Craft Center: Spring Porch Sale
March 15, 2019 — March 30, 2019
Category: Exhibitions & visual art, Fine Crafts and Free event
The Appalachian Arts Craft Center in Norris will hold its Spring Porch Sale starting on Friday, March 15, and continuing for about two weeks. The Porch Sale, held each spring features outdated stock, seconds, student crafts, and nonjuried work by members of the Craft Center. It's an excellent time to get great deals on local handmade items.
The Appalachian Arts Craft Center is a nonprofit center with a mission to support arts and crafts in Appalachia through education, sales, and community involvement. The center is located at 2716 Andersonville Highway 61, Clinton, TN, one mile east of I-75 north at Exit 122. For more information, stop by the center, call 865-494-9854, or visit www.appalachianarts.net or Facebook.
Ijams Nature Center Gallery: Griffey's Sunshine Photography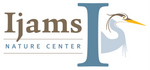 March 13, 2019 — March 31, 2019
Category: Exhibitions & visual art and Free event