Calendar of Events
Wednesday, March 6, 2019
River & Rail Theatre Company: Every Brilliant Thing
March 6, 2019 — March 17, 2019
Category: Theatre
RIVER & RAIL THEATRE CO. is proud to announce the return of Every Brilliant Thing
in The Green Room at Jackson Avenue Terminal
Group ticket rates available for groups of ONLY 5 OR MORE.
A THREE-PERSON-ONE-PERSON-SHOW?
In May, 2017, Joshua Peterson starred in our two-week run of this moving, hilarious, spontaneous roller coaster one-man show about everything from family, to depression & suicide, to falling in love; and about what it's like to be determined to find "everything brilliant about the world, everything worth living for." Since we did this show two years ago, people have begged us to bring it back. So, we're bringing it back! This time, though, we have three actors to play a one-person show...
WAIT. HOW? AND WHY?
Each show will rotate actors, so that one of our three diverse voices will play the role each evening. Why? Because depression doesn't discriminate. Come feel the beauty and brilliance of this story with us. #BrilliantThings
Get your tickets now!

Critics from NYC to London have fallen in love with Every Brilliant Thing. We are spellbound by this intimate, poignant story and are thrilled to share it with our Knoxville community.
"EVERY BRILLIANT THING finds the perfect balance between conveying the struggles of life, and celebrating all that is sweet in it." - The Independent, London
"A life-affirming gem… as profound a work as you are ever likely to experience on a New York stage." - NY1
"Heart-wrenching, hilarious...possibly one of the funniest plays you'll ever see, full stop." - The Guardian, UK
"Filled to the brim with joy...beautiful, heart wrenching and very funny." - Time Out London
Tickets & information: 865-407-0727, https://www.eventbrite.com/e/every-brilliant-thing-2019-brilliantthings-tickets-56537340708
Bijou Theatre: Friends, The Musical Parody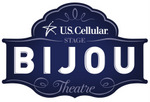 Category: Theatre
Wednesday, March 6, 2019 at the Bijou, 7:30pm.
FRIENDS! The Musical Parody is the comedic musical that lovingly pokes fun at TV's Friends, celebrating the adventures of your favorite group of 20-something friends as they navigate the pitfalls of work, life, and love in 1990s Manhattan. It's a typical day at New York's only coffee shop, Central Perk, until anunexpected runaway bride enters the picture and kicks the whole gang out of second gear! The new musical recreates our favorite moments from all 10 years of Friends through an uncensored, fast-paced, music filled romp. Recommended for mature audiences.
Bijou Theatre, 803 S. Gay Street, Knoxville, TN 37902. Information/tickets: 865-522-0832, www.knoxbijou.com, www.ticketmaster.com
UT Libraries: Foreign & Independent Film Series: Breathe
Category: Film and Free event
Wednesday at 7 PM – 9 PM
Lindsay Young Auditorium John C. Hodges Library
1015 Volunteer Boulevard, Knoxville, Tennessee 37996
Film: Breathe (2014)
Runtime: 91 minutes
Director: Mélanie Laurent
Supplier: Film Movement
Languages: French
Synopsis:
Mélanie Laurent (Inglourious Basterds, Beginners) directs this taut, nuanced story about the depths of female friendships and the dark side of teenage infatuations, based on the best-selling young adult novel by Anne-Sophie Brasme. Seventeen-year-old Charlie (Joséphine Japy) is frustrated by her parents and bored with her life. Enter Sarah (Lou de Laâge), a confident and charismatic new transfer student who exudes an intoxicating air of boldness and danger. The two form an instant connection, but their intimacy also triggers feelings of jealousy and anger, setting them on a dangerous trajectory toward an inevitable yet unforeseen collapse. https://www.facebook.com/events/375056766406393/
Dogwood Arts: Synergy Exhibition
March 5, 2019 — March 24, 2019
Category: Exhibitions & visual art, Fine Crafts, Free event and Kids & family
CELEBRATE KNOXVILLE'S NEXT GENERATION OF ARTISTS & EDUCATORS
Clayton Center for the Arts

The Opening Reception and Awards Ceremony will be held at the Clayton Center for the Arts on March 15th from 5:30-9:00pm. All artists, their families, and friends are encouraged to attend this wonderful celebration!
Synergy showcases East Tennessee's most gifted K-12 art students alongside their teachers, diverse artists will participate in this special exhibition at the Clayton Center for the Arts. See the results of the artistic student-teacher synergy that happens every day in East Tennessee schools. The East Tennessee Art Educator Exhibition is a newer exhibition designed to promote the work of East Tennessee's finest teaching artists. K-12 art teachers and current art interns/student teachers from public schools, private schools and academies are invited to apply to the exhibition which will be alongside an exhibit featuring the creative works by East Tennessee's most gifted art students.
https://www.dogwoodarts.com/student-art-exhibition/
https://www.dogwoodarts.com/art-educator/
Dogwood Arts information: 865-637-4561, https://www.dogwoodarts.com
Ewing Gallery: 72nd Annual Student Art Competition
March 4, 2019 — March 14, 2019
Category: Exhibitions & visual art and Free event
JOIN US! Monday, March 4th, 6-8pm for an opening reception and awards ceremony
Begun in 1947 by C. Kermit Ewing, founder of The University of Tennessee School of Art, the annual student exhibition has become one of the oldest competitions in the country and one of the highlights of the Ewing Gallery's exhibition season. This competition has been an outlet for UT's talented students for 72 years, wherein countless works of art of every form and medium have been displayed and applauded by The University and Knoxville community.
Hosted by Ewing Gallery of Art & Architecture and University of Tennessee School of Art
1715 Volunteer Blvd, Knoxville, Tennessee 37996
https://www.facebook.com/events/807381192940334/
Westminster Presbyterian Church's Schilling Gallery: Paintings by Lil and John Clinard
March 3, 2019 — April 30, 2019
Category: Exhibitions & visual art and Free event
Oil and Watermedia Paintings

Westminister Presbyterian Church, 6500 S Northshore Dr, Knoxville, TN 37919. Hours: M-R 9-4, F 9-12. Info: (865) 584-3957 or www.wpcknox.org
Ijams Nature Center: Take Action! Big and Small Ways to Save the Planet
March 2, 2019 — April 14, 2019
Category: Classes & workshops, Festivals & special events, Free event and Science & nature
Get Ready to Take Action! Join Ijams for "Take Action! Big and Small Ways to Save the Planet," a new initiative focused on environmental conservation. Free or low-cost classes, workshops and volunteer workdays will show you how to reduce your carbon footprint and protect natural resources. There's something for everyone in this series, so spread the word, bring your family and friends, and get ready to save the world. Attend two activities and you'll get to celebrate your accomplishments at an Action Heroes Conservation Celebration sponsored by Cherokee Distributing and Sierra Nevada Brewery. http://ijams.org/take-action-big-and-small-ways-to-save-the-planet/
Knox County Public Library: Teen Central Juried Art Show
March 2, 2019 — March 30, 2019
Category: Exhibitions & visual art and Free event
Knoxville's got talented teen artists and we want to celebrate your work! Artists (ages 12-17) were invited to display their art at Farragut, Powell and Burlington branch libraries.
Works include oil, watercolor, acrylic, drawing, ceramic, pottery, sculpture, and photography. All works of sculpture will be displayed at the Burlington Library.
865-777-1750, https://www.knoxlib.org/teen-central/
Rala: Paris Woodhull Illustrations, featured artist
March 1, 2019 — March 31, 2019
Category: Exhibitions & visual art and Free event
March First Friday: 3/1/19 6PM-9PM
We are excited to announce Paris Woodhull Illustrations as our March featured artist! She will be showing a selection or hand-drawn celebrity illustrations. Join us for the show opening and to meet the artist! https://www.facebook.com/events/2262478983813853/
Rala, 112 W. Jackson Ave, Knoxville, TN 37902
Mon - Sat: 10:00 am to 8:00 pm and Sun: 11:00 am to 5:00 pm
PH: (865) 525-7888, Instagram: @ShopRala
Art Market Gallery: On an Artistic Note & Featured Artist Pebbie Mott
March 1, 2019 — March 31, 2019
Category: Exhibitions & visual art, Fine Crafts and Free event
Because color and melody say what words cannot, The Art Market Gallery, 422 South Gay St., Knoxville, will lend its many colors to the melodies of The Big Ears Music Festival scheduled for March 21-24 in downtown Knoxville. The gallery will host a month-long March art show "On an Artistic Note".
The show will highlight the work of AMG artists who are inspired by melody, dance, musicians and more. Some of the gallery's artists and their work will be featured March 15 on WATE-6's "Living East Tennessee" from 3 p.m. to 4 p.m. The artists will be on-hand and ready to discuss their work with the public March 23 at 3 p.m. to 5 p.m., at the gallery. These events will be hosted by AMG as a way of welcoming of an estimated 16,000 music festival fans.
The festival will take place in downtown locations from The Bijou to Jackson Avenue, The Art Market and Gallery's artists will create a place where music and art can come together and be enjoyed by all. The gallery will even feature portraits of some of the musicians performing at the festival this year. For more information, call (865) 207-3407 or visit us online at artmarketgallery.net.
The Featured Artist for the month of March is Pebbie Mott. Growing up as an "Army Brat", Pebbie has lived all over the world. While Pebbie's childhood was spent in many interesting locations, the main constant in her life was drawing and painting. Her education led to the Ringling School of Art in Sarasota, Fla. Upon graduation, she worked for 15 years as a commercial interior designer. She left the design world to spend her time raising her two daughters and pursue her passion for painting and art education. Currently Pebbie is an artist, working in oils and acrylics. For the last 19 years, she continues to teach painting and drawing at the John C Campbell Folk School in North Carolina. Her work can be seen in the Morning Song gallery in Haysville, N.C. Pebbie has expanded her art to include Christmas Village Backgrounds, sold on the internet.
Art Market Gallery, 422 S. Gay St, Knoxville, TN 37902. Hours: Tu-Th & Sa 11-6, Fri 11-9, Su 1-5. Information: 865-525-5265, www.artmarketgallery.net
Tennessee Artists Association: An Artist's View of the Smokies
March 1, 2019 — March 31, 2019
Category: Exhibitions & visual art and Free event
TAA is proud to partner with the Great Smoky Mountains Heritage Center exhibiting in their Museum during March. Fourteen of TAA's members have worked for over a year to produce the exhibition. Gallery hours are Mon-Sat 10 AM - 5 PM.
Tennessee Artists Association: 865-675-2285, www.tnartists.org
Great Smoky Mountains Heritage Center, 3/4 mile east of traffic light at the Highway 321 and 73 intersection towards the Great Smoky Mountains National Park, Townsend, TN. Information: 865-448-0044, www.gsmheritagecenter.org