Calendar of Events
Saturday, April 6, 2019
Oak Ridge Playhouse: Alice in Wonderland
April 6, 2019 — April 7, 2019
Category: Kids & family and Theatre
Showtimes
Sat Apr 6, 2019 | 2:00PM
Sat Apr 6, 2019 | 5:00PM
Sun Apr 7, 2019 | 2:00PM
When precocious Alice takes a tumble down the rabbit hole, she encounters a wondrous land inhabited by a fantastical menagerie of bizarre characters. Soon she finds herself launched into an upside-down world and a series of encounters beyond her wildest imagination. Revel in her adventures as she takes tea with the Mad Hatter, confronts a condescending caterpillar, and in the croquet match of her life, tries to keep her head against the imperious Queen of Hearts! Don't be late for this very important date!
Oak Ridge Playhouse, 227 Broadway, Oak Ridge, TN 37830. Information and tickets: 865-482-9999, www.orplayhouse.com
Knoxville Symphony Orchestra: Disney in Concert: Mary Poppins

Category: Film, Kids & family and Music
Part of the Knoxville Symphony Orchestra's 2018-2019 Pops Season.
Only one concert event can be rightfully lauded as "supercalifragilisticexpialidocious" – that's the Oscar-winning Disney film Mary Poppins projected on the big screen with the Knoxville Symphony Orchestra performing the classic score live. So grab a "spoonful of sugar" and "step in time" down to your seat in the Civic Auditorium!
At the Civic Auditorium, 500 Howard Baker Jr Blvd, Knoxville, TN 37915. Tickets and information: 865-291-3310, www.knoxvillesymphony.com
Knoxville Guitar Society: Rupert Boyd and Laura Metcalf
Category: Kids & family and Music
New York-based Australian classical guitarist Rupert Boyd has been described by The Washington Post as "truly evocative," by Gramophone as a "fine guitarist," and by Classical Guitar Magazine as "a player who deserves to be heard." Laura Metcalf, noted for her "gorgeous cello legatos" (Washington Post) and her "sensitive, melodic touch" (BlogCritics Magazine), is a member of the highly acclaimed string quintet Sybarite5, and cello-percussion quartet Break of Reality. Their 2017 album, Boyd Meets Girl, debuted at #3 on the Billboard Traditional Classical charts and received the following review in Gramophone: "They play like one, with a harmony of purpose as sure as their intonation."
Tickets are available at the door. Concerts are open to all ages. Ticket prices (unless otherwise noted): $20 adults; Children 12 & under admitted free; Students 12 - 18 $5 General Admission. Seating is general admission. Box office opens 1/2 hour before performance. Free reception immediately following concert.
Concerts take place at Episcopal Church of the Good Samaritan, 425 North Cedar Bluff, Knoxville. Knoxville Guitar Society: 865-694-4108, www.knoxvilleguitar.org
12th Annual Farragut Book Fest for Children
April 6, 2019
10:00AM-1:00PM
Category: Free event, Kids & family and Literature & readings
The Town of Farragut and the Farragut Arts & Beautification Committee announces the 12th annual Farragut Book Fest for Children from 10 a.m.-1 p.m. on Saturday, April 6, at Founders Park at Campbell Station.
Book Fest offers an array of activities throughout the day, including storytelling, book signings music and art activities. As a literary festival, reading and learning are the primary objectives of this free annual event. Children have the opportunity for one-on-one interaction with participating authors.
For more information: ParksandRecInfo@townoffarragut.org or 966-7057.
Bijou Theatre: Fat Chance: An Evening of Conversation and Story with Lisa Lampanelli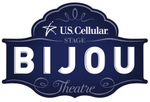 Category: Lectures
Mabry-Hazen House: Park Day 2019 -
April 6, 2019
9 AM - 3 PM
Category: Festivals & special events, Free event and Science & nature
On Saturday, April 6, 2019, history buffs, community leaders, and preservationists will aid in the maintenance and restoration of numerous sites as part of Park Day, the American Battlefield Trust's annual hands-on preservation event. Thousands of volunteers across the country will participate as Park Day celebrates its 23rd year with events in 32 states.
In Knoxville, Mabry-Hazen House will host a Park Day event beginning at 9am. Needs will include clearing underbrush from a historic dogwood grove, mulching beds, removal of invasive plants, planting flowers, preparing the garden beds, and general spring-cleaning. Some tools will be provided, but volunteers are encouraged to bring rakes, pitchforks, tarps, and similar yard tools. Patrick Hollis, executive director and curator of Mabry-Hazen House, will also be available to describe the site's significance. In case of rain, Park Day will be rescheduled for the following Saturday, April 13th.
The American Battlefield Trust is a national nonprofit land preservation organization devoted to the protection of America's hallowed battlegrounds. It saves the battlefields of the Civil War, Revolutionary War and War of 1812, and educates the public about their importance in forging the nation we are today. To date, the Trust has preserved over 50,000 acres of battlefield land in 24 states. Learn more at battlefields.org.
The Mabry-Hazen House Museum, listed on the National Register of Historic Places, is located atop Mabry's Hill in Knoxville, Tennessee. Built in 1858, three generations of the same family resided in the Italianate-style home overlooking downtown Knoxville, Tennessee River, and Great Smoky Mountains. The museum showcases one of the largest original family collection in America with over 2,000 original artifacts on display. Furnished and decorated in the style of several decades, Mabry-Hazen gives a rare view into 130 years of Knoxville history. During the Civil War, both North and South occupied Mabry's Hill and the home. Confederate military forces fortified the site as a supply depot, while U.S. forces heavily fortified the position and officers used the home as quartermaster headquarters. Joseph Mabry, the original, effectively followed ebb and flow of Knoxville's position during the war. Initially, he pledged his loyalties to Confederacy, but following the arrival of the Union army in early September 1863, Mabry realigned himself with the Union. Mabry offered the unconcealed access to goods from his businesses. Joseph Mabry was not exactly a war profiteer, but business interests overrode personal politics.
For a complete list of participating Park Day Sites, visit Battlefields.org/ParkDay. Volunteers can participate in Park Day online using #ParkDay2019. For more information about Park Day at Mabry-Hazen House, please contact Patrick Hollis by phone at 865-522-8661 or by e-mail at director@mabryhazen.com.
Mabry-Hazen House, 1711 Dandridge Avenue, Knoxville, TN, 37915
Jubilee Community Arts: The Hicks Family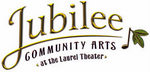 Category: Music
Ballad tradition from the Cumberland Plateau
Plateau possesses in collective memory a quantity of ballads that includes many of the oldest and rarest ever kept in family tradition in the United States. Through a Tennessee Arts Commission Apprenticeship grant, siblings Daniel Hicks, Freeda Beaty, and Carmen Hicks McCord, all children of ballad singer Bessford Hicks, are passing on these songs and style to four young apprentices, including Hicks descendents Angela Bailey, Mack Bailey, and Erin Bailey, as well as family friend Summer Boyd. This unaccompanied style of singing is seldom presented today, and the beauty, tragedy, humor, and history in the songs makes their preservation an important and treasured Tennessee tradition.
Tickets: $15 (discounts apply to advance purchase, JCA members, students & seniors)

Jubilee Community Arts at the Laurel Theater, 1538 Laurel Ave, Knoxville, TN 37916. Tickets (discounts apply to advance purchase, JCA members, students & seniors) available through http://www.brownpapertickets.com/producer/1118485, 1-800-838-3006 ext 1, and at the door. For information: 865-522-5851, www.jubileearts.org
UT Gardens Knoxville: Spectacular Spring Plant Sale
April 6, 2019
9 AM - 2 PM
Category: Free event and Science & nature
Don't miss our annual Spring Spectacular Plant Sale on Saturday, April 6 from 9am - 2pm on the Friendship Plaza. Our professional staff and volunteers will be available to answer questions as you shop. A plant sale inventory list is available now, but please note that it is only a partial list and it will be updated periodically as more items are confirmed.
Current Gardens members are invited to shop early at the Preview Sale on Friday, April 5 from 4-7pm. UT employees and active Gardens volunteers are also welcome to attend the preview sale, but will not receive the 10% discount extended to members. Those who wish to join or renew their membership will be able to do that on Friday or Saturday during the sale.
UT Gardens, Chapman Drive, Knoxville, TN 37996. Information: 865-974-7151, http://utgardens.tennessee.edu
https://ag.tennessee.edu/utg/Pages/SpectacularSpringPlantSale.aspx
TN AgrAbility Project/UT Gardens Veterans Workshop
Category: Festivals & special events, Free event and Science & nature
Hosted by UT Gardens Knoxville
Saturday, April 6, 2019 at 10 AM – 4:30 PM
At Bee Ridges Farm, 816 Bull Run Road, Clinton, TN 37716
This 6-hour workshop is designed for current military personnel and veterans. Research shows that exposure to nature and gardening has been shown to improve mental health outcomes for veterans. Following the workshop, there will be a family dinner and bonfire. This workshop will explore the following:
1. Career options for veterans and opportunities to learn about how TN AgrAbility Project can assist veterans.
2. Hands-on gardening/horticulture activities that can help assist veterans when starting a career in horticulture/agriculture.
3. Opportunities to network with other veterans with similar interests.
If you are current military personnel or a veteran and are interested in this program, contact Derrick Stowell at 865-974-7151 or dstowell@utk.edu
Online registration: https://utgardens.wildapricot.org/event-3211300
Dogwood Arts: Chalk Walk
April 6, 2019
8 AM - 7 PM
Category: Exhibitions & visual art, Festivals & special events, Free event and Kids & family
Market Square, Downtown Knoxville
An estimated 25,000 people attend this free-to-the-public one day event where professional artists, community groups, and families apply to chalk a square in downtown Knoxville. The Dogwood Arts Chalk Walk is one of our most popular events enjoyed by attendees from all over our region, both young and old. Your investment celebrates Knoxville's creativity and allows us to produce a vibrant festival. Funding will cover event expenses, chalk, and artist awards.
Dogwood Arts, 123 W. Jackson Ave, Knoxville, TN 37902. Information: 865-637-4561, https://www.dogwoodarts.com
Knoxville Writers Guild: Writing Workshop: Fiction Writer, Elizabeth Genovise
April 6, 2019
10 AM - 12 PM
Category: Classes & workshops and Literature & readings
Finding the Inspiration for Your Short Story and Bringing Characters to Life
Elizabeth Genovise graduated from the MFA program in fiction at McNeese State University and now teaches literature, composition, and creative writing at Roane State Community College. She was a 2016 O. Henry Prize recipient and has published two collections of short stories: "A Different Harbor" and "Where There Are Two or More." Her third collection of stories, "Posing Nude for the Saints," is due out from Texas Review Press in summer 2019.
Central United Methodist Church's Fellowship Hall, 201 E. Third Avenue, Knoxville, TN 37917. Information: www.KnoxvilleWritersGuild.org
[Knoxville] By Design: Modernism Home Tour
Category: Festivals & special events and History & heritage
April in Knoxville is [Knoxville] by Design Month! It is month full of activities and events that promote the importance of architecture and the power of design in creating the places that give shape to our stories, our lives, and our communities. [Knoxville] by Design is part of National Architecture Week which falls in April each year to coincide with the birth of Thomas Jefferson – our nation's only Architect-President.
Saturday, April 6 | $20 / $25 per person. Sponsored by Mid Mod Collective
Join us for a rare opportunity to see inside a unique collection of Knoxville Midcentury and Modern Homes. This year features a modern home nestled on a hill top overlooking the mountains, another taking advantage of panoramic views to their surrounding forest, as well as historic and newly constructed Mid-Century residences in Holston Hills and Sequoyah Hills.
Houses open at 10:00am and close at 4:00pm
Check-in opens 9:00am at Mid Mod Collective
Check-in will close at 12:30pm
Tickets: Online in advance: $20 per person - (https://www.knoxbydesign.org/registration/)
In person on Saturday, April 6th: $25 per person