Calendar of Events
Sunday, April 28, 2019
Knoxville Symphony Orchestra: Mozart in the City

Category: Music
Part of the Knoxville Symphony Orchestra's 2018-2019 Chamber Classics Series.
The KSO's last Chamber Classic concert of the season offers a range of beautiful performance for all listeners. The program is led under the baton of Aram Demirjian. Mozart's "Symphony No. 36 ('Linz')" is followed later by Copland's "Quiet City," a mournful movement featuring musicians Claire Chenette and Philip Chase Hawkins. Claire Chenette joins KSO as a reigning member of the orchestra and graduate of a Bachelor of Arts degree in oboe performance from Oberlin Conservatory, and a Masters of Fine Arts in music performance from California Institute of the Arts. The performance also features Phillip Chase Hawkins, KSO member and recipient of a Bachelor of Music and Master of Music degrees from the Eastman School of Music. Both Chenette and Hawkins have been with the KSO as principal leaders of their instrument for five years.
At the Bijou Theatre, 803 S. Gay Street, Knoxville, TN 37902. Tickets and information: 865-291-3310, www.knoxvillesymphony.com
Bend & Brew--Blue Ridge Yoga Fundraiser
Category: Classes & workshops and Fundraisers
Sunday, April 28 at 11:00AM. Enjoy outdoor yoga and a refreshing brew at the TN amphitheater.
For more information visit CancerSupportET.org/BRY
McClung Museum: Civil War Lecture Series: Knoxville's Civilian War, The Common Man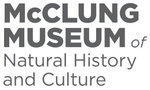 April 28, 2019
2:00-3:30PM
Category: Free event, History & heritage and Lectures
The ninth annual McClung Museum Civil War Lecture Series will be held once a month on Sundays at 2 pm in the museum auditorium. McClung Museum Civil War Curator, Joan Markel will shed light on the individual lives of Knoxvillians involved in the war.
This month's lecture is, "Knoxville's Civilian War, The Common Man." Young men in this category were generally from working class families; their stories come to light because of well-documented military record, supplemented by diaries, letters and books detailing war-time routines and ordeals. When the fighting ended many former rebels never returned, going west or to the Deep South; many former Union soldiers moved permanently to Knoxville to prosper with the town in the second half of the 19th century.
Sunday, April 28 at 2:00pm to 3:30pm
Frank H. McClung Museum of Natural History and Culture
1327 Circle Park, Knoxville, TN 37996
Hours: M-Sa 9-5, Su 1-5. Information: 865-974-2144, http://mcclungmuseum.utk.edu
Historic Fourth & Gill: 29th Anniversary Tour of Homes
April 28, 2019
1:00-6:00PM
Category: Festivals & special events and History & heritage
Historic Fourth & Gill
29th Anniversary Tour of Homes
Sunday, April 28, 2019
Fourth & Gill's Tour of Homes Committee invites guests to stroll through one of Knoxville's premier historic districts! The Tour begins at the Central United Methodist Church, one of the city's most beautiful examples of Gothic Revival architecture. Tour guests can take a leisurely walk through the neighborhood to visit homes, or guests can ride a red trolley bus – with a resident tour guide host – from point to point.
Sunday, April 28, 2019, 1:00-6:00pm
Early Bird Special (available NOW until March 31st): $10 per ticket. Purchase below.
Pre-sale purchased in April: $12 per ticket.
Tickets purchased on April 28th: $15 per ticket (STILL A DEAL!)
Historic Fourth and Gill Tour of Homes Tickets
Please bring a copy of your receipt to the ticket table at Central United Methodist Church to claim your tour booklet(s).
Tickets and information at https://fourthandgill.wordpress.com/annual-home-tour/
Knoxville Handel Society: Spring Concert April 28
Category: Music
Knoxville Handel Society is presenting its Spring Concert at the beautifully appointed and spacious First Baptist Church at 510 W. Main Street on April 28 at 6:00 PM. This light-filled sanctuary with wrap-around balcony is a prime venue to host a program featuring organ, full orchestra and bagpipes. The opening selection will bring goosebumps as a piper processes to the front with strains of the mighty Highland Cathedral. He'll be joined by magnificent organ, then full orchestra. Soul-stirring and regal, it will set the stage for the opening choral piece, Christ the Lord is Risen Today, as we lift voices and instruments to the King of Kings and Lord of Lords!
Many familiar hymns include How Great Thou Art, Amazing Grace (with bagpipes), Great is Thy Faithfulness, Battle Hymn of the Republic, Lord's Prayer by Malotte, When I Survey the Wondrous Cross, among many others. Several pieces include audience participation, for a more interactive experience of choral music. Soloists for this concert are gifted members of Knoxville Handel Society.
Make plans to attend this inspiring concert of hymns and anthems. With magnificent orchestra, organ and bagpipes it will be an experience of profound depth and extravagant praise.
Tickets at www.knoxvilletickets.com
Knoxville Handel Society: 865-689-6242, www.knoxhandel.com
Historic Ramsey House: BBQ & Blacksmiths
Category: Culinary arts, Fundraisers, History & heritage, Kids & family and Music
3-6 pm
Join us for an afternoon of Barbecue, great music and lots of fun! We are honored to have a local Father and Son Bluegrass Group, Grassically Trained, performing. BBQ, chips, drink and dessert served throughout the event. Enjoy a House tour, games on the Ramsey House lawn and even a silent auction! Adults $10, Children 6-12 $5, Children under 5 & Under Free All Proceeds go towards the construction of the new Blacksmith Shop at Historic Ramsey House
Historic Ramsey House, 2614 Thorngrove Pike, Knoxville, TN 37914. Info: www.ramseyhouse.org or call 865-546-0745
The Long Table Dinner Benefiting Community Shares
Category: Culinary arts and Fundraisers
April 28, 2019, 5:00 PM, join us for our fourth Long Table Dinner in the Old City! Enjoy 5+ courses of food provided by A Dopo, OliBea, Kefi, Rebel Kitchen, and Vienna Coffee Company! Cocktails by Post Modern Spirits, beer pairing from Pretentious Beer Co., wine pairings from Corks and Old City Wine Bar, gratitinis from The Gratitude Bar and coffee from Vienna Coffee! Live entertainment provided by Boyd's Jig & Reel!
We will be raising money for Community Shares, a local non-profit dedicated to supporting Tennessee social change organizations. For more information on Community Shares, please visit communitysharestn.org.
Minimum Age: 21
Kid Friendly: No
Dog Friendly: No
Non-Smoking: Yes!
Wheelchair Accessible: Yes!
For more info on the event contact molly@mollyjoevents.com.
For tickets please see https://www.brownpapertickets.com/event/4107049.
Smoky Mountain Blues Society Blues Cruise with Devan Jones & the Uptown Stomp
April 28, 2019
4:00-7:00PM
Category: Fundraisers and Music
April 28 at 4:00PM Devan Jones & the Uptown Stomp will be starting the Smoky Mountain Blues Society's 2019 Blues Cruise season which benefits their Blues in the Schools program. Cruise along the Tennessee River (Loudon Lake) and enjoy listening to amazing blues music!
Devan Jones brought the Uptown Stomp together as a band in early 2013. The primary sound started as Swangin' Blues, Ragtime and Jazz from the 1930s through the 1950s.
While continuing to evolve, Devan Jones & the Uptown Stomp have settled into a sound reminiscent of the Rhythm and Blues artists of the 40's and 50's such as Roy Brown, Wynonie Harris, Guitar Slim, Ray Charles, T-Bone Walker and B.B. King while still keeping an ever expanding repertoire drawing from great American music such as Traditional Jazz, Swing, Jump and Chicago Blues.
Boarding at 3 pm, cruising from 4 pm to 7 pm on the beautiful Tennessee River!
Tickets $16 for members, $20 for non-members, $25.00 day of show.
Call 865-525-7827 for TICKETS or Online at https://tickets.vendini.com.
Smoky Mountain Blues Society: http://smokymountainblues.org/wp/
The Central Collective: Good Sport Night
Category: Festivals & special events
CALLING ALL GOOD SPORTS! Here's the deal. You purchase a ticket to a mystery event. Show up to The Central Collective at the specified date and time, and be ready for anything. Past events have included: a live studio game show, glass blowing, a walking tour of North Knoxville, trapeze lessons, an underground arcade, and a miniature horse petting zoo. These are events for folks who are curious, adventurous, and like trying new things & meeting new people.
We'll do our best to give you the information you need to decide if this month's Good Sport Night is right for you. If you have any concerns regarding dietary preferences, physical ability, or anything else, don't hesitate to give us a shout! If you show up and cannot participate for an unforeseen reason, we're happy to give you a credit for a future Good Sport Night. Unless otherwise noted, these events are not programmed for children.
Location: The Central Collective
Food and Drink: Light snacks. BYOB.
Dress Code: Wear something that can get a tiny bit messy.
Physical Activity: Low
Good Sport Level: 2/5
The Central Collective, 923 N. Central Street, Knoxville, TN 37917. Information: 865-236-1590, info@thecentralcollective.com, www.thecentralcollective.com
South Knoxville Sunday Market
Category: Classes & workshops, Culinary arts, Exhibitions & visual art, Festivals & special events and Free event
SUN, APR 28, 1:00 PM
SUN, MAY 26, 1:00 PM
SUN, JUN 30, 1:00 PM
SUN, JUL 28, 1:00 PM
SUN, AUG 25, 1:00 PM
Landing House, 1147 Sevier Ave, Knoxville, Tennessee 37920
The last Sunday of the month, April through August, local businesses in South Knoxville will be featuring different vendors, and artists. There will be drink and food specials, as well as workshops and demonstrations to participate in. This unique market will take place at Trailhead, Printshop, Alliance, and Landing House from 1pm to 4pm. Landing House will be hosting yoga that afternoon from 12pm to 1pm for an $8 entrance fee. $10 will include yoga and either a sparkler (mimosa!) or a draft beer.
https://www.facebook.com/events/806939006347111/
The Big Camera: Free Community Art: Pinhole Day!
Category: Exhibitions & visual art and Free event
Hosted by The Big Camera and A1LabArts
Sunday at 2 PM – 4 PM
A1LabArts, 23 Emory Pl, Knoxville, Tennessee 37917
Come take one shot using our cameras for Worldwide Pinhole Day! You'll develop your own image in our Mobile Darkroom and it will be published to the www.PinholeDay.org gallery for all to see.
This portion of the day is free and open to the Community, so please come out and join us!
If you are interested in making your own camera or taking our workshop to learn to make your own unique images, please see our class from 10-2 happening right before before this Event!
Catwalk For Water Fashion Show
Category: Festivals & special events and Fundraisers
Hosted by Douglas J Aveda Institute Catwalk For Water Fashion Show
Sunday at 6 PM – 9 PM
Relix Variety Theater, Knoxville, Tennessee 37917
Show up for Clean Water! $25 Tickets are available for purchase here: https://dj-aveda-catwalk.eventbrite.com and ALL proceeds go directly to TCWN. The Douglas J Aveda Institute is excited to announce the Second Annual Catwalk For Water Fashion Show! This Earth Month Fundraising event will be Sunday, April 28 at 7 PM (doors open at 6 PM for cocktail hour and silent auction), and the concept will be Toxicity. This year's event will take a deeper dive into the dark, shocking, controversial depths of pollution.
Knoxville stylists and Douglas J Aveda Institute students will blend fashion and sustainability as they showcase recycled and re-purposed materials through hair, makeup and wardrobe styling.
This event will also feature a special performance, silent auction, appetizers and music! 100% of the proceeds from this event to go the Tennessee Clean Water Network.
Last year we had over 230 ticket sales, and raised nearly $3000 for Tennessee Clean Water from this event alone! Here's a fun reminder of the amazing participation by the Knoxville community: https://vimeo.com/280999156